Example Itinerary
Trekking Tibet: From Mount Kailash to Guge Kingdom
Thanks to its relative isolation of the years, Tibet has remained one of the most mysterious countries in the world, until now. The country is slowly becoming more accessible, and this 12-day trekking tour will uncover the best of what this breathtaking Chinese territory has to offer. You'll start by exploring the administrative capital of Lhasa, before embarking on an epic overland journey both in car and on foot. A three-day drive will take you to Mount Kailash via the remote towns of Saga and Paryang. Three days are then dedicated to trekking, where you'll pass stunning mountain gorges, the majestic Lake Mansarovar and end your journey in the ancient Guge Kingdom, all whilst sleeping in untouched monasteries along the way.
This itinerary is an example. It's designed to inspire you and provide you with thoughtfully curated ideas. You can choose to do this exact itinerary or completely personalize it. All trips are 100% bespoke.
Highlights
• Superlatives: Visit the highest town in the world at Paryang, then bathe in the highest freshwater lake in the world at Lake Manasarovar.
• Sacred Peaks: Three days trekking from Mt Kailash grants hikers rugged views of the mountains and peaceful stays in remote monasteries.
• Ancient Kingdom: The isolated and holy Guge Kingdom dates back to the 10th century.
Day-by-Day
Day 1
Lhasa
On this first day you will arrive in Lhasa, the administrative capital of Tibet. On the journey from airport, stop by the Tibetan Village Project, a humanitarian project that promotes sustainable village life. Check in to the luxurious Shangri-La hotel and have the rest of the day to relax or enjoy the hotel's signature spa treatment.
Day 2
Lhasa
A whole day of exploring this fascinating city is on the bill today, with guided stops-offs to Barkhor Square, the incredible Potala Palace (which is perched 361 feet above Lhasa) and the recently renovated Old Town area. Other cultural excursions include visits to an ancient monastery and Jokhang Temple, widely-considered to be Tibet's holiest place of worship.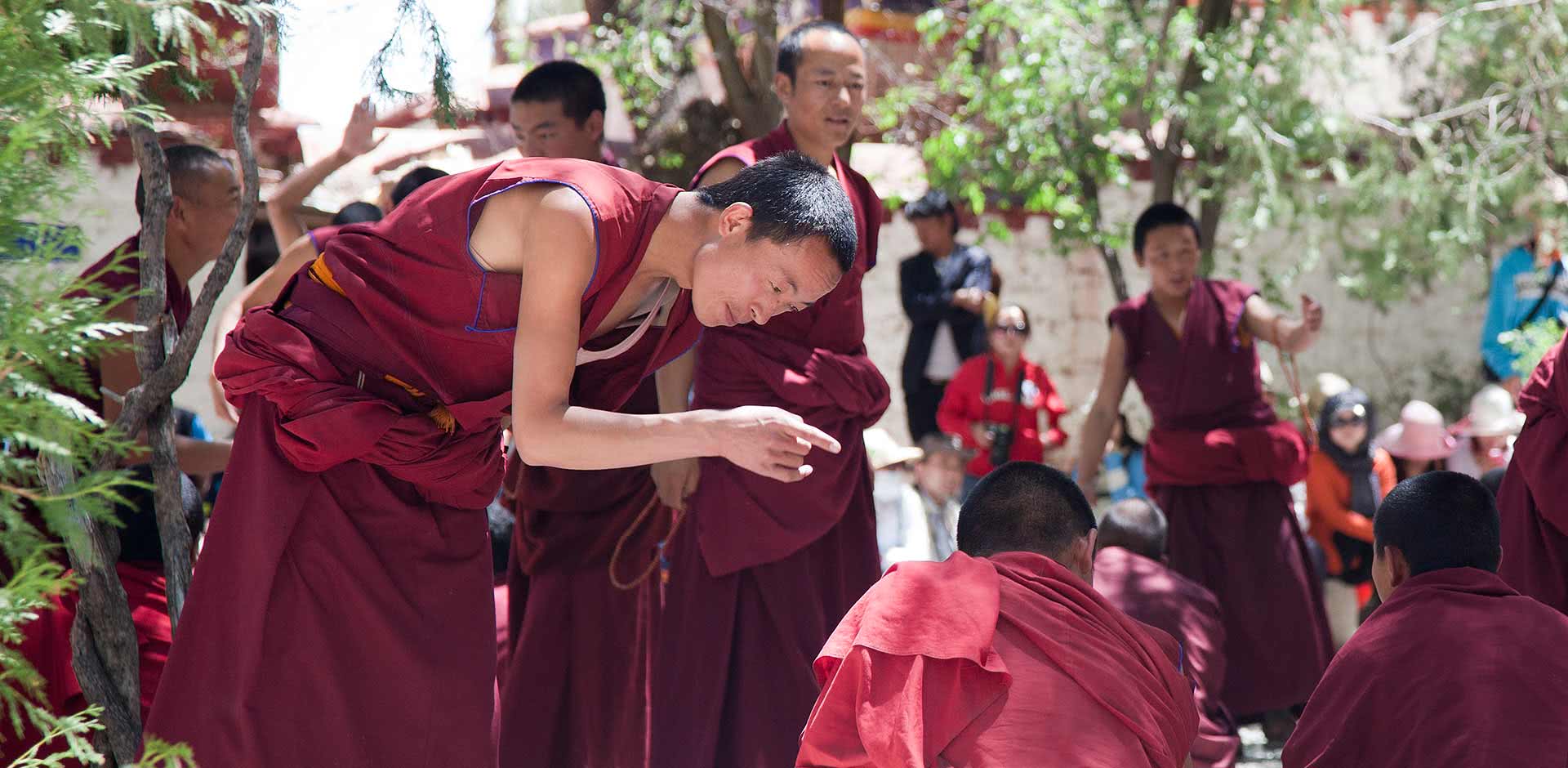 Day 3
Shigatse
Leave the luxury of the Shangri-La behind and make the epic seven-hour journey to Shigatse, passing some of the most breathtaking scenery in the world. Along the drive, there will be a chance to see the majestic Lake Yamdrok Tso as well as 600-year-old monastery. Once in Shigaste, the capital of the central Tsang region and Tibet's second-largest city, you'll have an authentic dinner at a local family home before checking in to the hotel.
Day 4
Saga
Day four marks the start of a three-day journey to the legendary Mount Kailash, with stop-offs at Saga and Paryang along the way. Most of the day will be spent on the road to Saga, a stunning mountainous town nestled deep in untouched Tibet. After an eight-hour drive with several stops on the way, you'll check into a guest house and have dinner before having time to relax.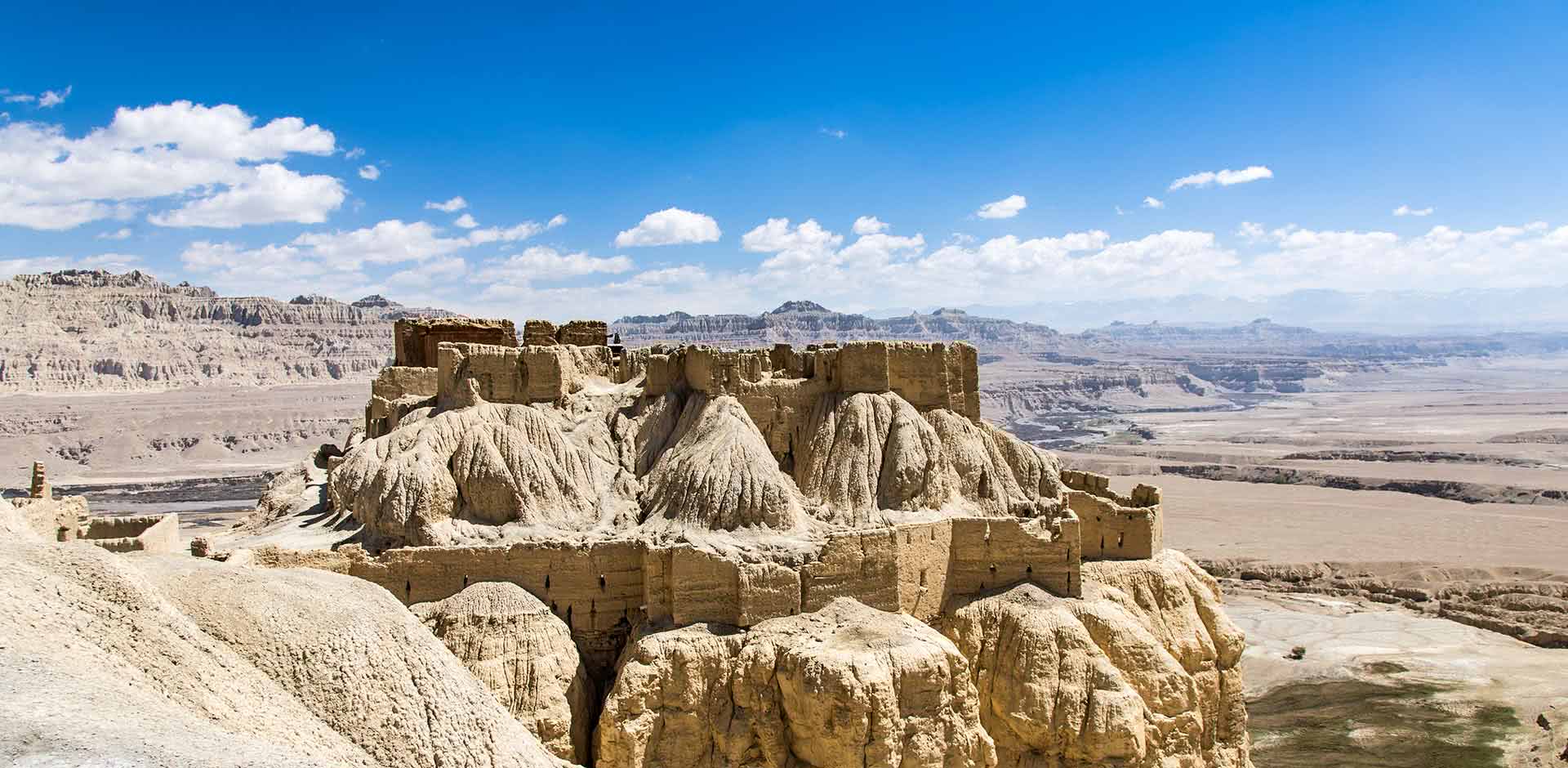 Day 5
Paryang
The second full day on the road will take you to Paryang, a particularly remote area that is known to be one of the highest towns in the world at around 15,000 feet above sea level. The eight-hour journey will take you through more stunning scenery and over jaw-dropping Himalayan valleys. Arrive in good time to check in to a guest house, with time in the evening set aside for dinner and relaxation.
Day 6
Lake Mansarovar
The final leg of your three-day overland journey takes you to the picturesque Lake Mansarovar. The drive from your hotel in Paryang to here takes approximately nine hours, and there will be plenty of opportunities to stop off and enjoy the spectacular scenery, as well as lunch along the way. Check in to your guesthouse near the lake in the evening before sitting down to a delightful dinner.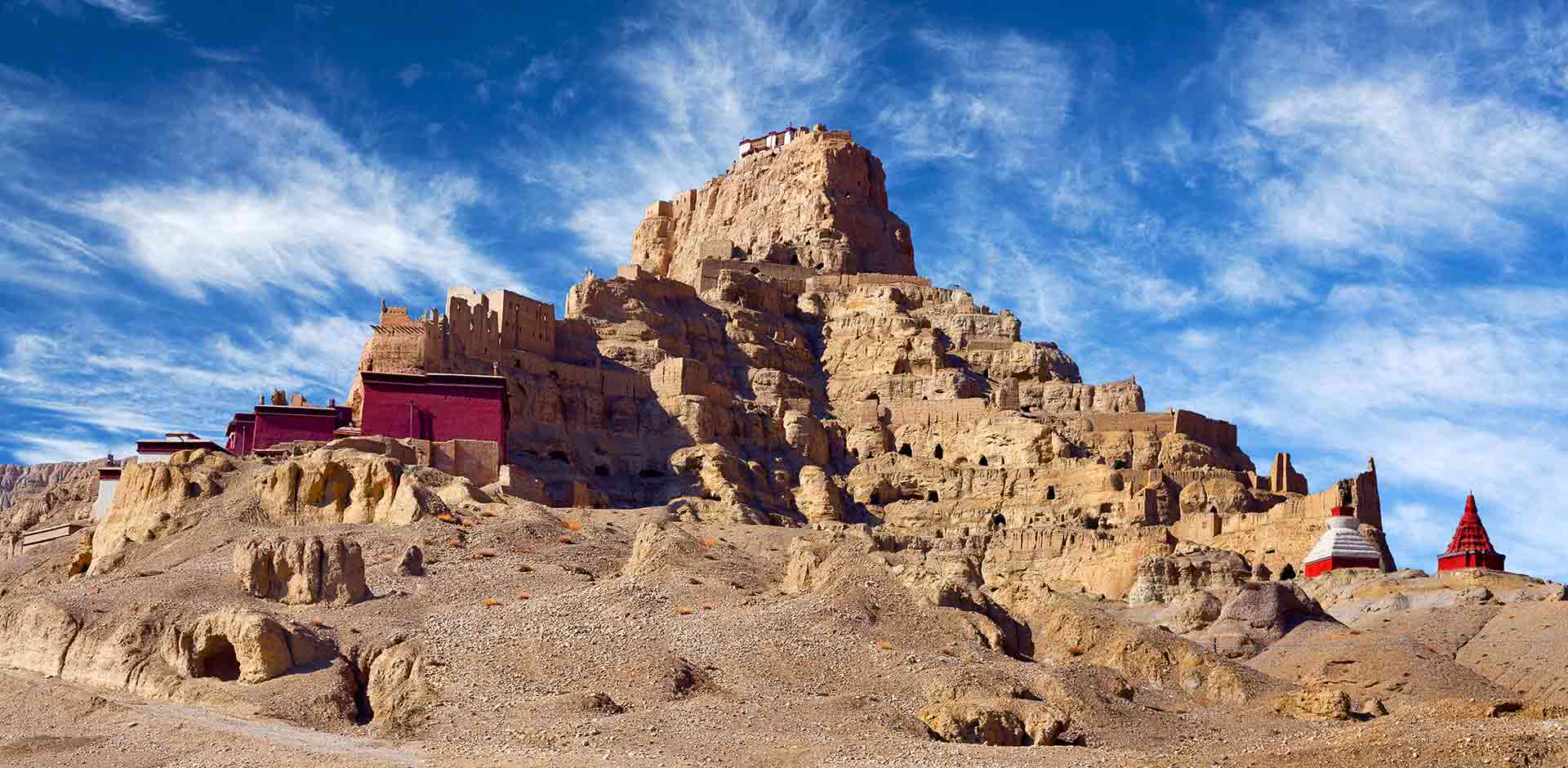 Day 7
Dirapuk
This first day of trekking gives you a great chance to warm up for the rest of the trip, with no steep slopes or particularly difficult terrain. The total trek, which will circle Mt Kailash and end up in at Dirapuk, will take around eight to nine hours. You'll also be spending the night camping or at a local guest house.
Day 8
Zulpultruk
This second day of trekking - lasting eight to nine hours in total - will take you up to the Drolma-La Pass (by around midday), and there's a chance to visit various holy sites along the way. Drolma-La is a popular pilgrimage spot, and you too can string up prayer flags and make an offering to the Gods above. A steep afternoon ascent will take you to Zulpultruk, where you'll also be spending the night camping or at a local guest house.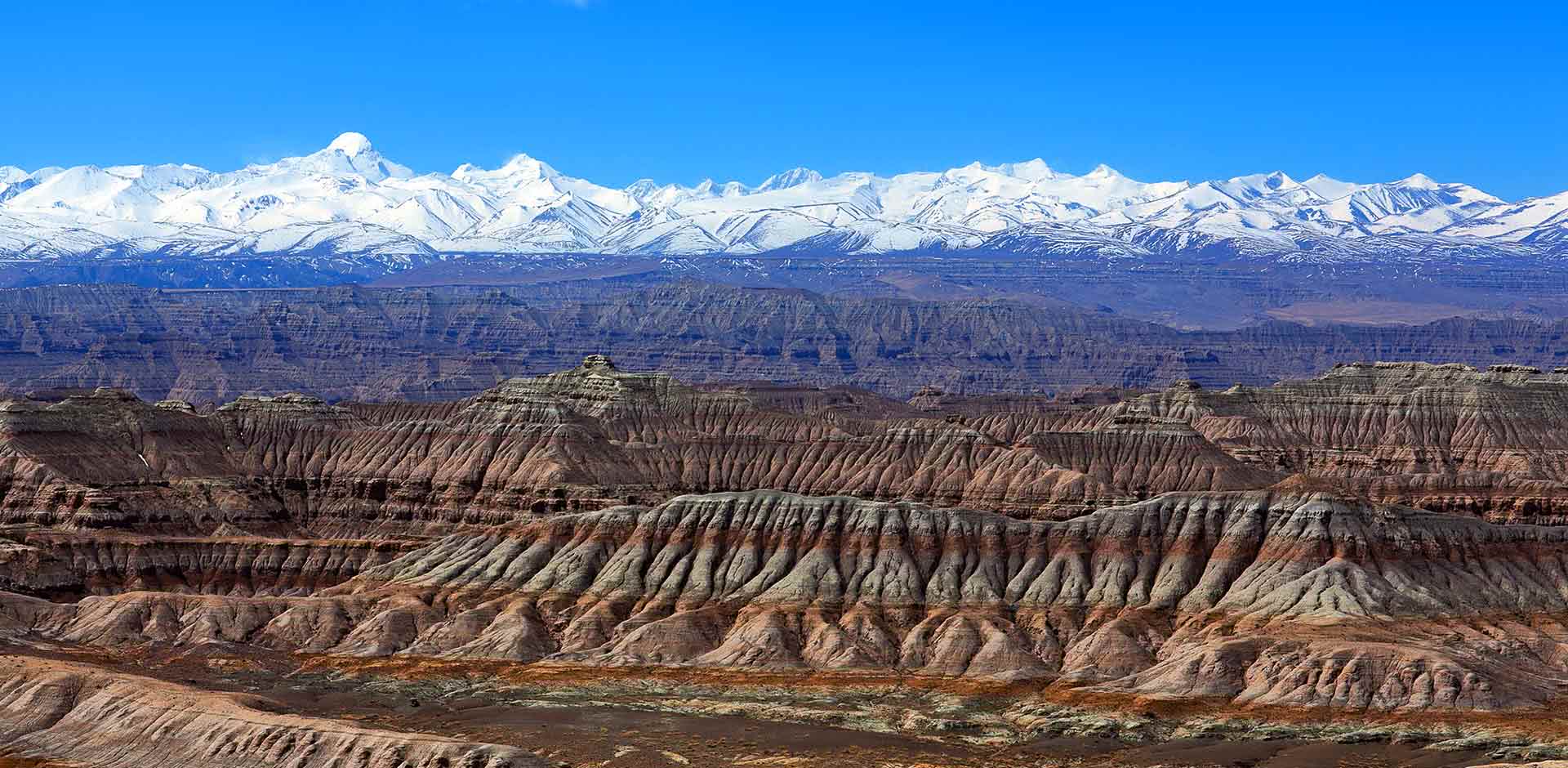 Day 9
Tirthapuri
Say goodbye to the peaceful Zulpultruk monastery and head for Tirthapuri, the final destination of your epic three-day trek through Tibet. Along the way, you'll be treated to more incredible views of Lake Manasarovar, which at 14,948 feet is the highest freshwater lake in the world. There's also a chance to bathe in and even drink the water here, which is believed to rid believers of their sins. After an eight-hour trek, there is an onwards drive to Tirthapuri (two hours) where you'll be spending the night in a guesthouse.
Day 10
Ngari (ali)
A seven-hour drive to Guge Kingdom awaits on this tenth day, a very remote and holy region of Tibet. There, you'll have the chance to visit untouched shrines, temple ruins and visit the highly-regarded system of mountainous caves, which are currently under consideration to become a UNESCO World Heritage Site. Check in to Xiangxiong hotel, where you can enjoy dinner and relax in the evening after another full day.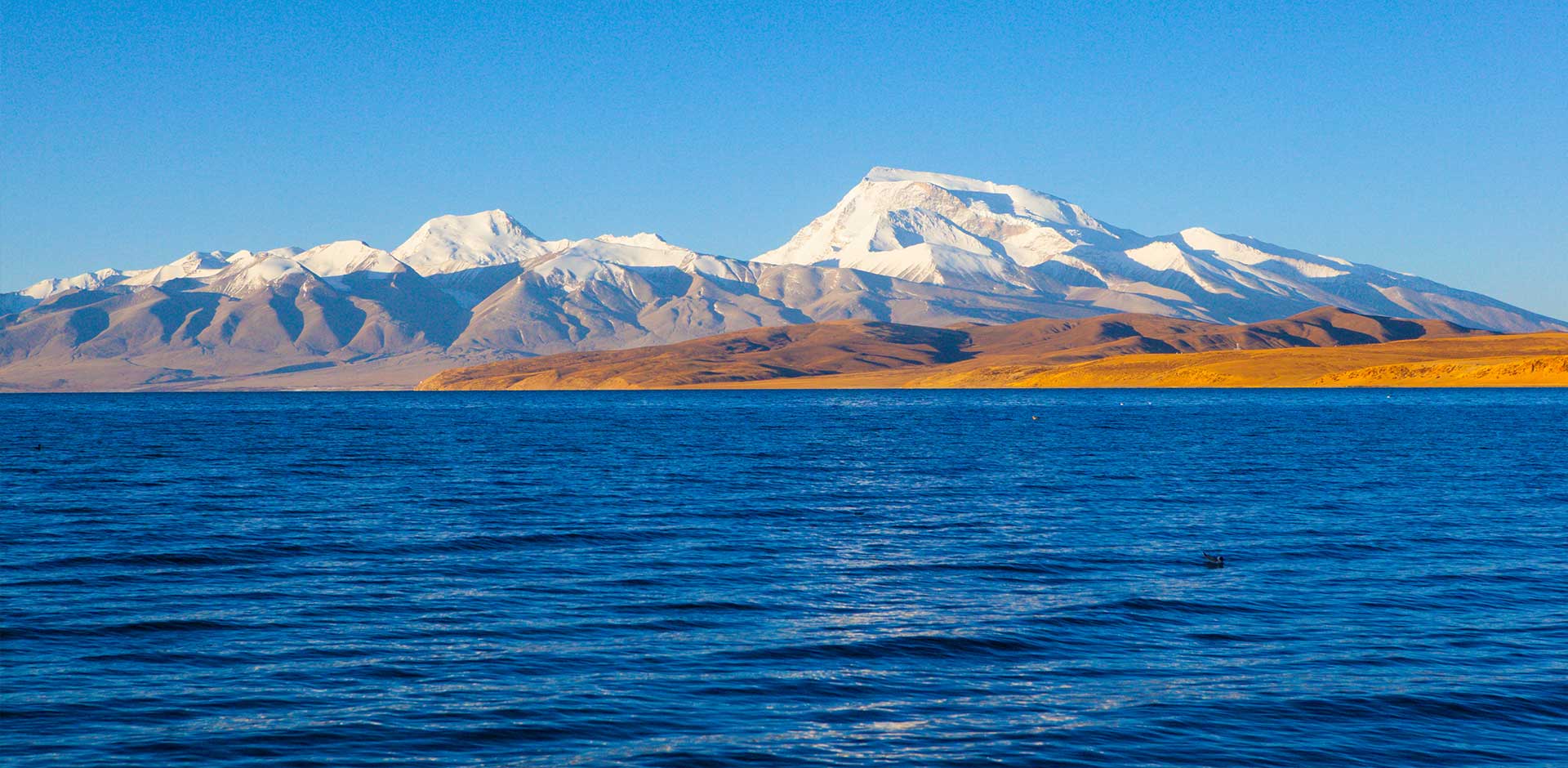 Day 11
Ngari (ali)
This penultimate day of your 12-day Tibetan adventure is dedicated to more time in the stunning Guge Kingdom, with time set aside for exploring more ruins of this ancient settlement. Your tour guide can take you to several remote towns and former monasteries, many of which lie in ruins today. Dinner will be back at the hotel and the rest of the evening can be spent preparing to depart this remote region back to Lhasa the next day.
Day 12
Departure
After a morning check-out, private transportation will take you to the airport, where you'll catch the flight back to the Tibetan capital, Lhasa. You'll be welcomed back to the stunning Shangri-La hotel, where your Tibetan journey first began 12 days ago. The rest of the day can be spent relaxing or doing some final shopping in the city before catching your final flight home the following morning.
TERMS AND CONDITIONS
Price is based on double or twin hotel room occupancy and includes accommodation, transfers, car/driver, English-speaking guide, activities and entrance fees, breakfasts and some casual lunches while touring. Flights and optional special activities will be quoted separately. Most personal expenses, including dinners, alcoholic beverages, spa treatments and gratuities can be paid on the spot while traveling. Prices may vary depending on season, choice of accommodation and other factors.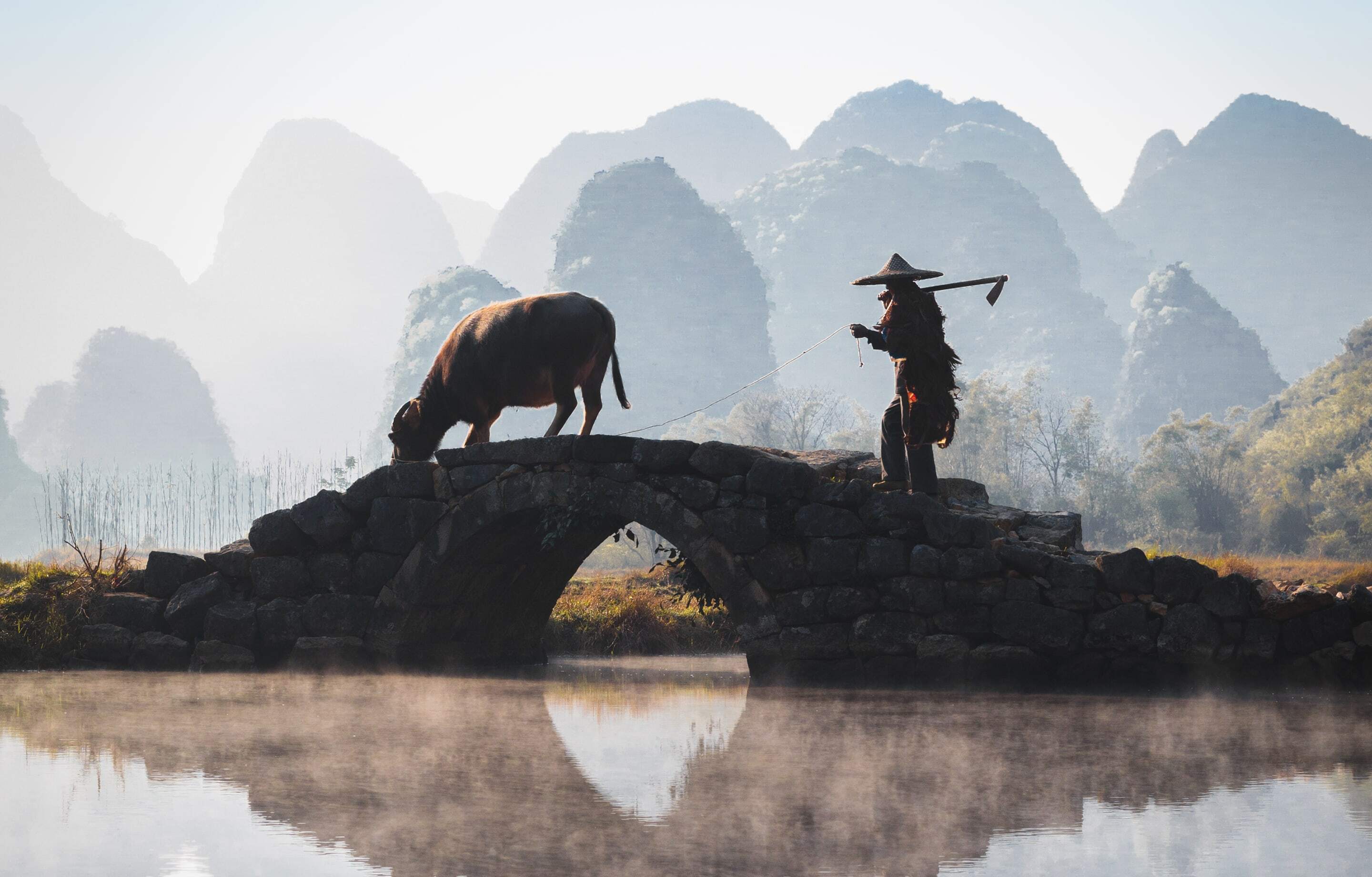 Why Remote Lands?
Exclusively Asia
With Remote Lands you'll travel with people who have made Asia the solitary focus of their own lifelong adventure. As our guest, you'll discover Asia on a journey that is completely, authentically your own, adapted from our own remarkable experiences and adventures over the years.
With Remote Lands you'll travel with people who have made Asia the solitary focus of their own lifelong adventure. As our guest, in the continent that our north American founders Catherine and Jay have adored and explored for decades, you'll discover Asia on a journey that is completely, authentically your own, adapted from our own remarkable experiences and adventures over the years.
Travelogues
An Asia-focused magazine brought to you by Remote Lands – a platform for adventure, luxury, and authenticity from experts and explorers around the continent.
What Others Say
Here is a small selection of the kind words our guests have said about us, as well as features by journalists and travel writers.
From the moment I happened upon the REMOTE LANDS website over a year ago, browsed the options, I knew that this would be well worth it. The entire staff is nothing less than professional with service that made us feel like royals.
This was truly the trip of a lifetime. Magical destinations, the most luxurious hotels in the world, and the most wonderful travel companions we could've wished for. We were treated like family everywhere we went and we have 14 new best friends.
We have used some of the top rated travel specialists all over the world and, without question, Catherine Heald and Remote Lands are at the very top of the list!