Myanmar, has a long, storied history as part of British India. One-time home to Rudyard Kipling and George Orwell, the nation conjures to mind images of Asia at its most mysterious-yet-welcoming best. Bagan, formerly Pagan, is a world-class destination that rivals Angkor Wat and perhaps even the pyramids of Egypt in scope, size, craftsmanship, and cultural significance. Using 19th century technology to balloon over Bagan in Burma is perhaps the best way to see it: quiet, peaceful, alone, and just a little bit decadent.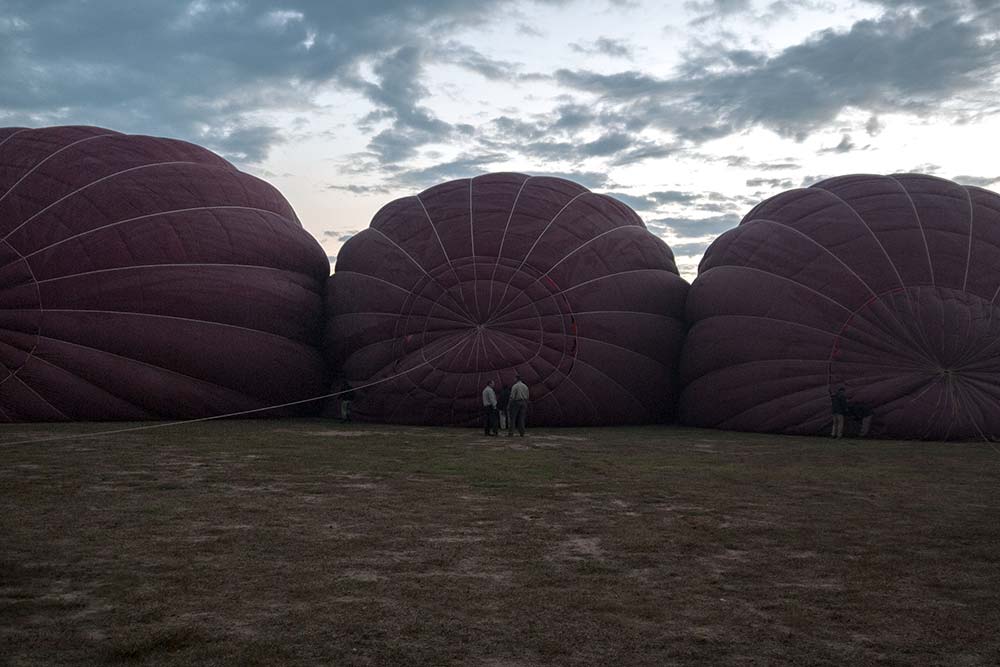 My own personal adventure unfolded when I was collected from my hotel, the Aureum Palace (the best in Bagan, with a direct view of nearby temples) before the break of dawn, to drive to the site where the balloons were being inflated. It was still dark when I arrived. It was an eerie feeling seeing a dozen enormous balloons inflating all around me.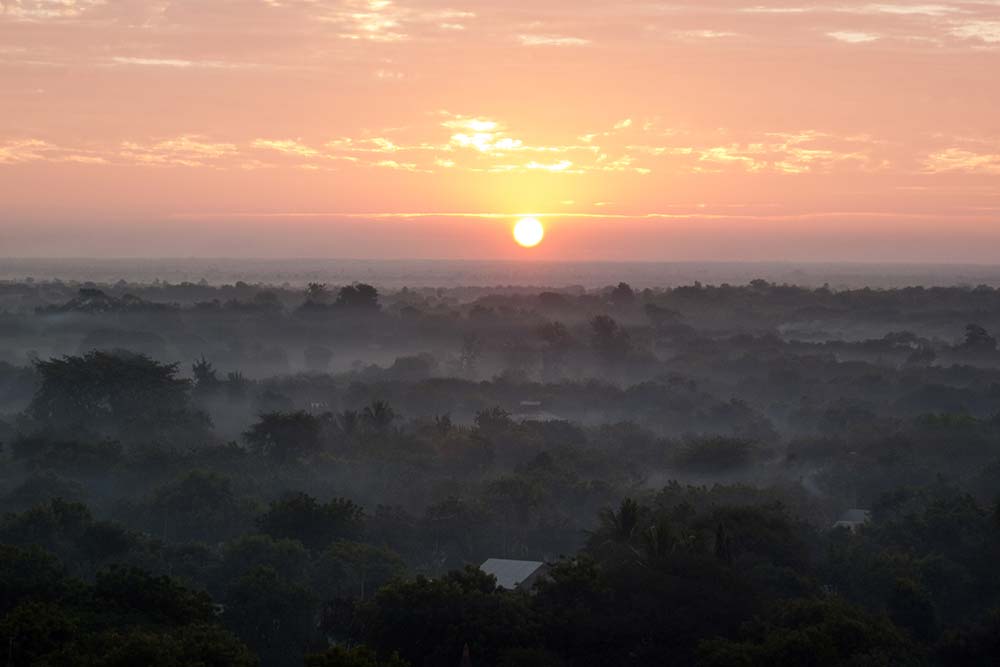 I was luckier than most, as the owners of "Balloons Over Bagan" (husband and wife team, Brett Melzer and Khin Omar Win) had arranged for their GM to personally take care of me for the duration of my flight. That meant specifically, amongst other things, that I had the opportunity to stroll around the monstrous inflating balloons and take in the scene in ways the other sleepy travelers could not. Despite my still-waking state at that hour, it was an awe-inspiring experience. But that was merely an appetizer for what was to come.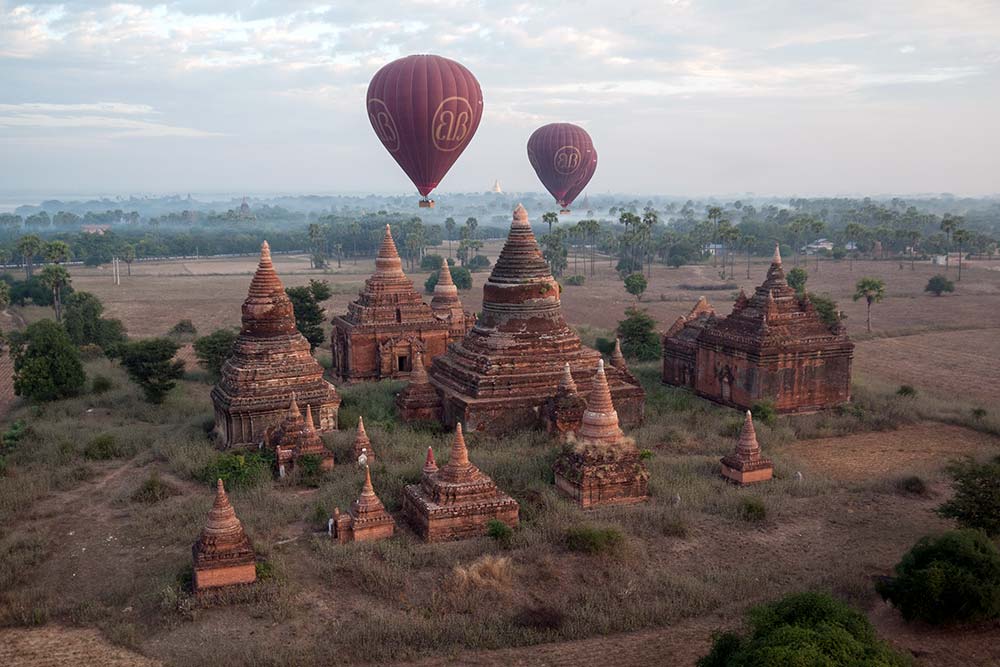 Just as the sun began to make its presence felt, we slowly floated upwards in our eight-passenger balloon. It was surprisingly quiet and serene. I quickly began to see Bagan in a way that I had missed on my many previous visits as its landscape unraveled before me. The scenery was absolutely stunning, and I decided there and then that there was no better way to see Bagan than from the air. We glided past all the main highlights (Ananda, Manuha Temple, Nanpaya Temple, Kubyaukkyi Temple) without the trouble of crowds, roads, or any obstacles whatsoever. However, it was the small, unknown temples that had the greatest impact of all, as I probably never would have seen them if not for this aerial view.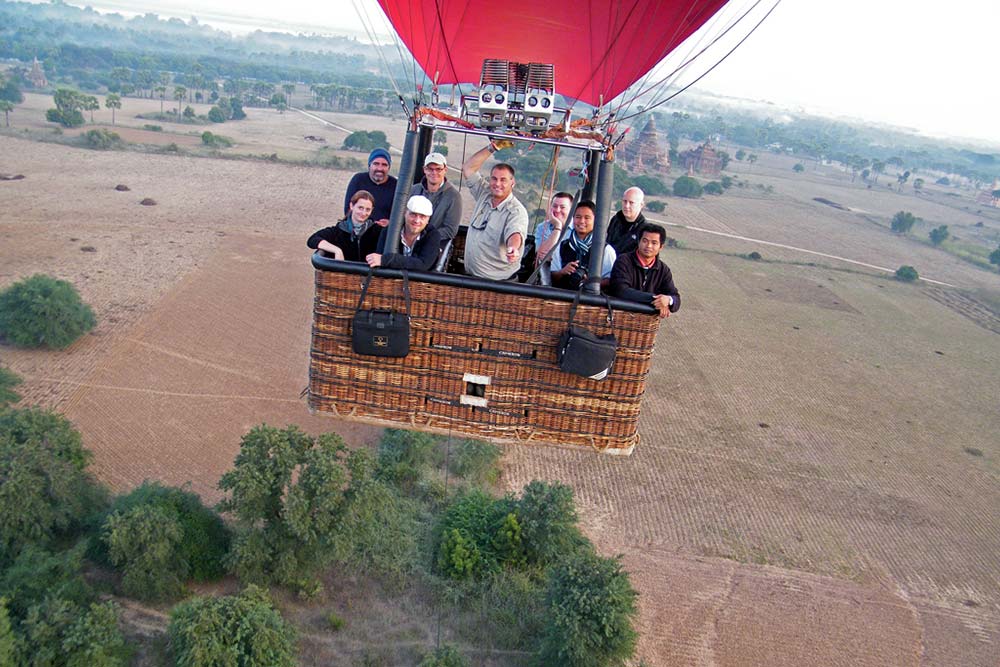 The 40-minute ride seemed to fly by (so to speak) in what felt like five minutes. I felt thrilled, exhilarated and calm all at the same time. How often does that happen?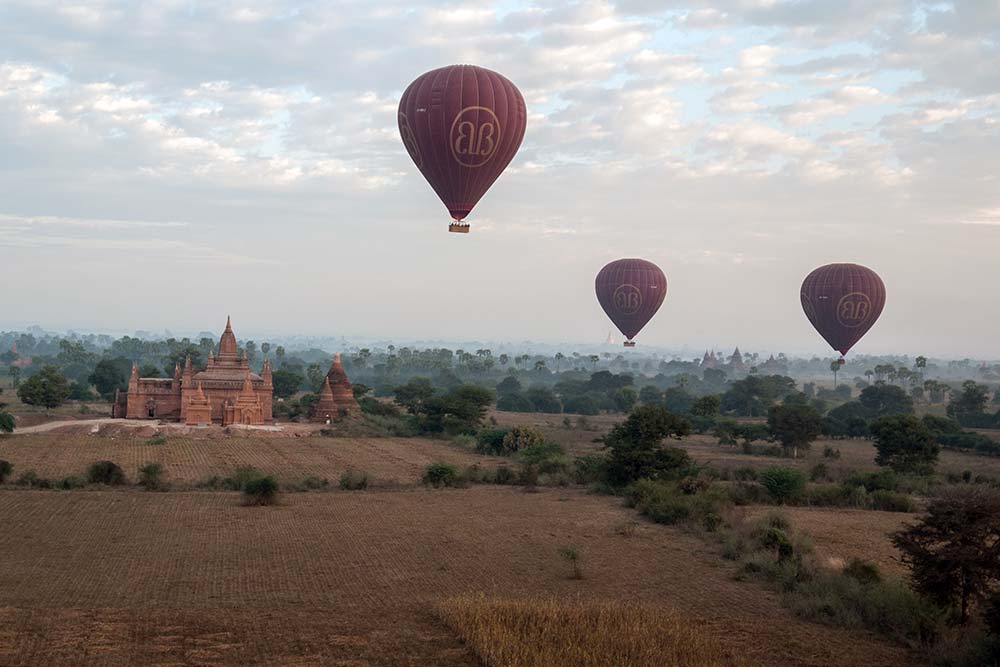 When flying by balloon, you don't land at a pre-planned rendezvous point. Rather, you land where the wind takes you. On this particular day, that was a small clearing perched in between some beautiful temples who's names will forever remain a mystery to me. The Balloons Over Bagan staff was intently following our craft from a vehicle and arrived within minutes to greet us. With smiling faces, they brought us a  champagne breakfast to toast our flight.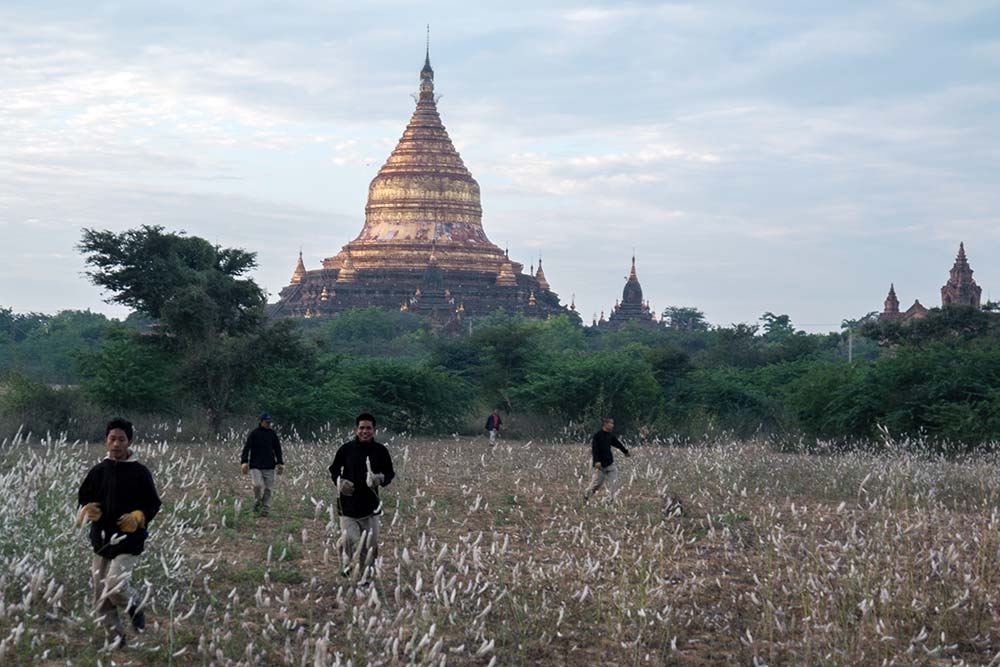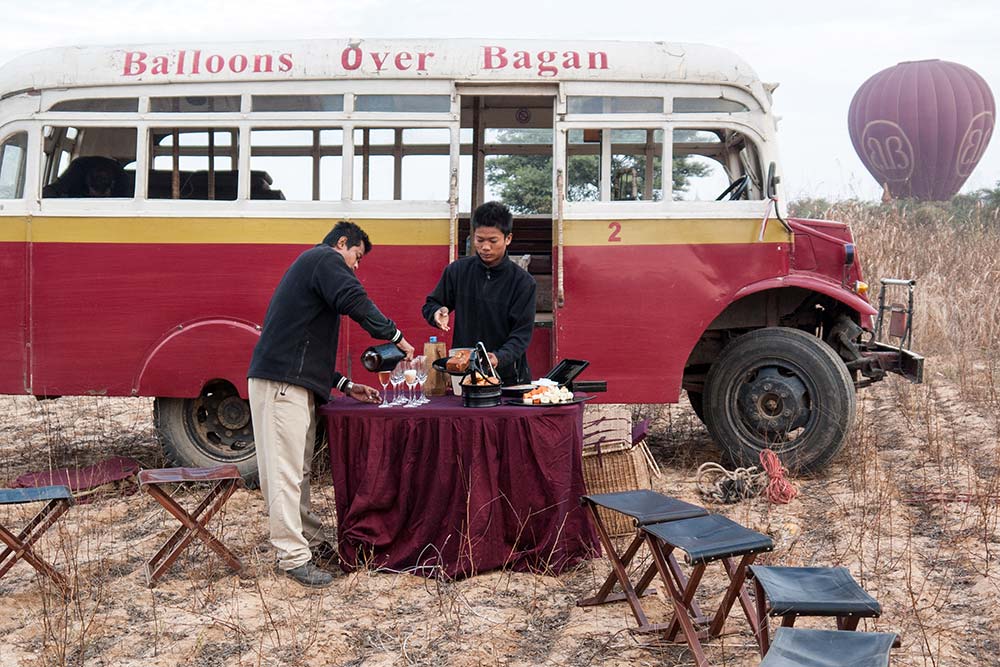 The flights over Bagan are scheduled between October and March. The winds are too strong the rest of the year and the balloons cannot operate. If you are able to go at the right time of year, these languid flights across the skies of Myanmar are the one of the best ways to gain perspective on this beautiful country.