The Eastern & Oriental Express has announced celebrity chef experiences for their 2019 journeys. Janice Wong, Luke Mangan, Didier Corlou, and Ian Kittichai will all be taking their talents to the rails of one of Asia's most exclusive luxury train journeys aboard the E&O from Belmond, crossing Thailand, Malaysia, and Singapore.
These itineraries are designed to immerse the traveler in Southeast Asian cuisine – from Vietnamese-French fusion to traditional Thai – with dishes professionally prepared by celebrity chefs. Breakfasts are served in the guests' private cabin, while lunches and dinners can be enjoyed in the Restaurant Car.

Departing on February 5th 2019, Janice Wong from Singapore will accompany the trip this southbound journey. Twice named Asia's Best Pastry chef, Janice has signature restaurants in Singapore, Hong Kong, and Tokyo.
An artist and author of two books, this award-winning culinary stylist has been commissioned by galleries, restaurants, and international clients to craft interactive art, showcasing her talent for playing with colors, textures, flavors, and perceptions in the gastronomic world.
Her cutting-edge creations stem from her experiences working with different ingredients from around the globe and encounters with inspirational people bringing about a personal story to each plate.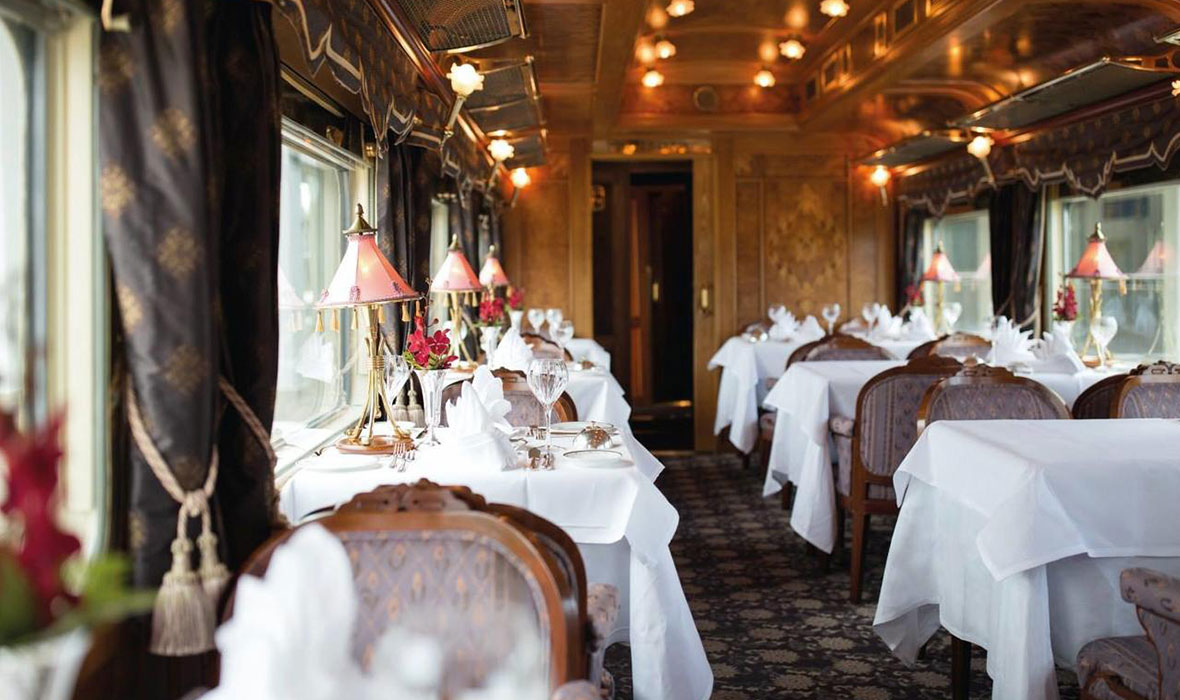 Ian Kittichai joins the Eastern and Oriental Express on 8th October 2019. The only Thai chef to be awarded the designation of Officier de L'Ordre du Merite Agricole by the French Republic for his outstanding contributions to gastronomy and agriculture, Ian is also an author, television personality, and owner of signature restaurants across Thailand, New York, Barcelona, and Mumbai. His innovative Thai dishes are said to blend traditional Thai ingredients with modern techniques.
As always, a resident pianist in the Bar Car and a 24-hour steward ensures guests are entertained and comfortable throughout their journey. The train provides luxurious en-suite accommodation, on board polished wood-paneled corridors, and silken furnishings.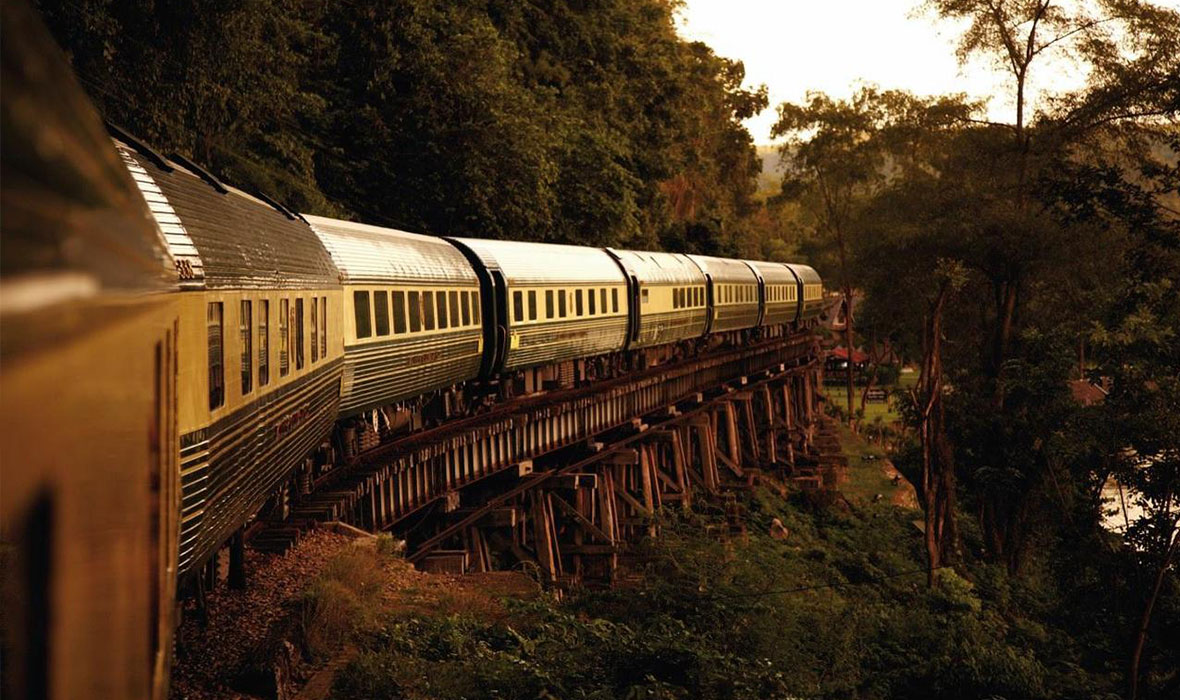 The journey going to Singapore from Bangkok includes three nights accommodation on the Eastern and Oriental Express. Guests have a choice of tours for the stops along the E&O, including the famed River Kwai and sights in Kuala Kangsar. The final day ends in the late morning after a leisurely breakfast in the cabin while traveling through expansive palm plantations and passed traditional homes, that ultimately give way to cosmopolitan Singapore.
Luke Mangan will be part of this trip from March 1st 2019 and welcomes travelers before they board the train, with an optional excursion to the local market in Singapore. Together with Luke, and Eastern and Oriental Express Executive Chef Yannis Martineau, the market adventure will offer an introduction to the fresh ingredients and aromatic spices that have inspired their cooking.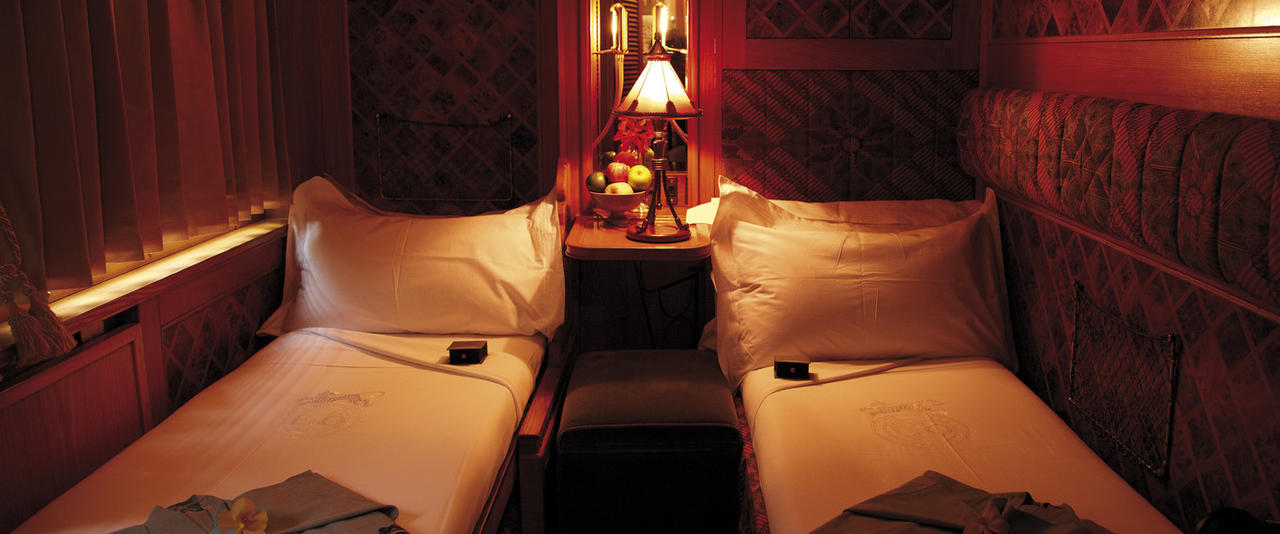 Originally from Australia, Luke has opened signature restaurants in Sydney, Singapore, Tokyo, Jakarta, Maldives, and on board P&O cruise ships. He has been approached by Richard Branson to consult for Virgin and also prepared the royal wedding dinner for His Royal Highness Crown Prince Federik and Princess Mary.
Departing on September 2nd 2019, Didier Corlou brings a fusion of French and Vietnamese ingredients to the Eastern and Oriental Express. With roots in France, author and celebrity chef Didier has lived in Vietnam for nearly 20 years.
His unique combination of flavors has been sought by food connoisseurs the world over, evidenced by his long history cooking for international royalty and diplomats, including French President Jacques Chirac, US President Clinton, Russian President Putin, the Queen of Spain, and the President of China Yang Zi Min.
The journey to Bangkok from Singapore is also a three-night event.