Example Itinerary
A Journey Across the Rooftop of the World: Beijing to Lhasa by Train
Take the ride through the rooftop of the world, from bustling Beijing to relaxed, holy Lhasa. Catch incredible panoramas of some of the world's most majestic mountains, pristine lakes, rare wildlife, and more. Visit age-old sites that reveal the rich, ancient cultures of both Beijing and Lhasa, from Tiananmen Square to Potala Palace. See how both cultures are both similar, and at the same time, exceedingly different, on this memorable, scenic, thrilling journey.
This itinerary is an example. It's designed to inspire you and provide you with thoughtfully curated ideas. You can choose to do this exact itinerary or completely personalize it. All trips are 100% bespoke.
Highlights
• Historical Sites: Visits to the Great Wall of China, Temple of Heaven, Forbidden City, and Tiananmen Square exhibit important lessons in Beijing's ancient and modern history.
• Tibetan Tracks: The train from Beijing to the Tibetan Plateau is the world's highest train journey, offering gorgeous views of blue skies against snowy peaks.
• Spirituality: Lhasa is home to revered monasteries, including Drepung, which was once the world's largest monastery and housed 10,000 monks at its peak.
Day-by-Day
Day 1
Beijing
Arrive in Beijing, one of the world's most populous cities. You'll be greeted at the airport and transferred to your downtown Beijing hotel, where you are free to do as you please - be it resting up for the days ahead, or exploring your nearby surroundings.
Day 2
Beijing
Explore Beijing today, starting with a visit to the well-known and important site of Tiananmen Square, as well as the ancient Forbidden City. Check out the Temple of Heaven, where Emperors pray for their goals of both peace and success. In the afternoon, you'll head to the Summer Palace, which once housed Qing Dynasty Emperors. Enjoy a delicious Chinese dinner, after which you'll be entertained by a Chinese Kongfu show. Spend the night in your luxury Beijing hotel.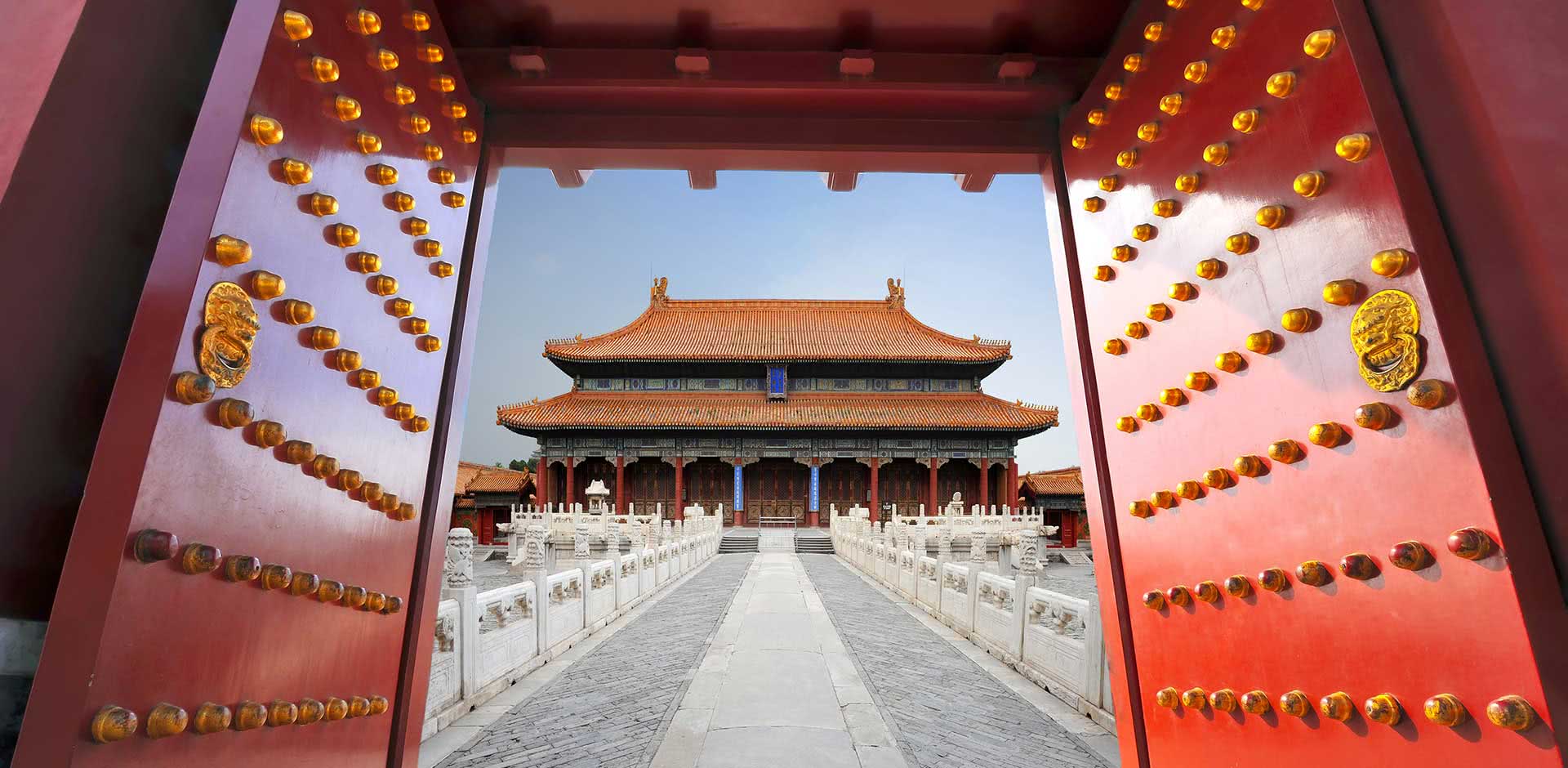 Day 3
Beijing
For your final day of exploring Beijing, you'll start with a hike through what what is generally agreed upon as the most beautiful section of the Great Wall. After lunch, you'll be whisked away to Changling, one of the 13 monolithic Ming Tombs of the Ming Dynasty's Emperors. Next, you'll be taken back to your hotel, where you can pack your things for your long, scenic train ride to your next destination: Tibet. You'll depart around 8pm, and overnight on the train.
Day 4
Tibet
Wake up on the train to Tibet this morning, taking in the stunning views of the Qinghai plateau and snowcapped mountains in the distance. As you get closer to the Tibetan plateau, you'll notice the skies transform into a lovely sunny blue color. Overnight once again on the train.
Day 5
Lhasa
Before dawn breaks today, your train will pass over the Tanggula mountain range, exceeding altitudes of 5,000 meters. You are now officially on the world's highest train journey. Wake up to majestic sights of snowcapped mountains, fringed by fresh Tibetan lakes and miles of pasture. Arrive at the Lhasa train station in the afternoon, where you'll be greeted and transferred to your Lhasa city hotel. We recommend the luxurious St. Regis.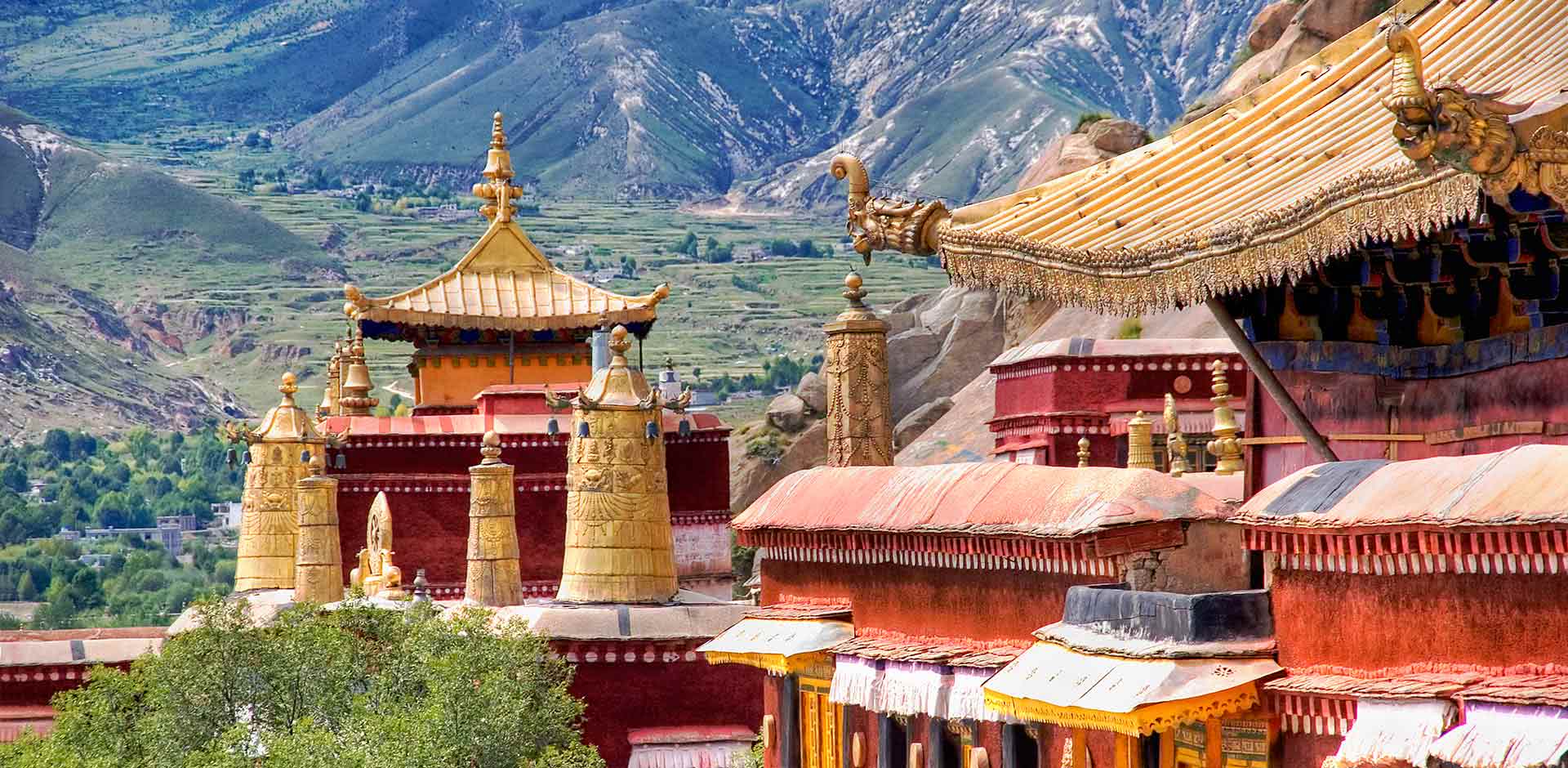 Day 6
Lhasa
Spend your first day in Lhasa getting acquainted with your new surroundings, and acclimatized to the high altitude. You'll start off with a trip to Jokhang Temple, considered to be one of Tibet's most important temples. Next, move on to Bakhor street, not only a sacred pilgrimage site, but also a bustling central market. Finish off with a visit to Sera Monastery, home to hundreds of monks from all over the country.
Day 7
Lhasa
Today will be your second day taking in the sights and sounds of Lhasa - make the most of it with a trip to Potala Palace, a culturally-important Tibetan landmark. This majestic abode was once the chief residence of the Dalai Lama. In the afternoon, check out Drepung monastery; once upon a time, this was the world's largest monastery, home to over 10,000 monks, including at one point, the Dalai Lama. Spend the remainder of your day at leisure.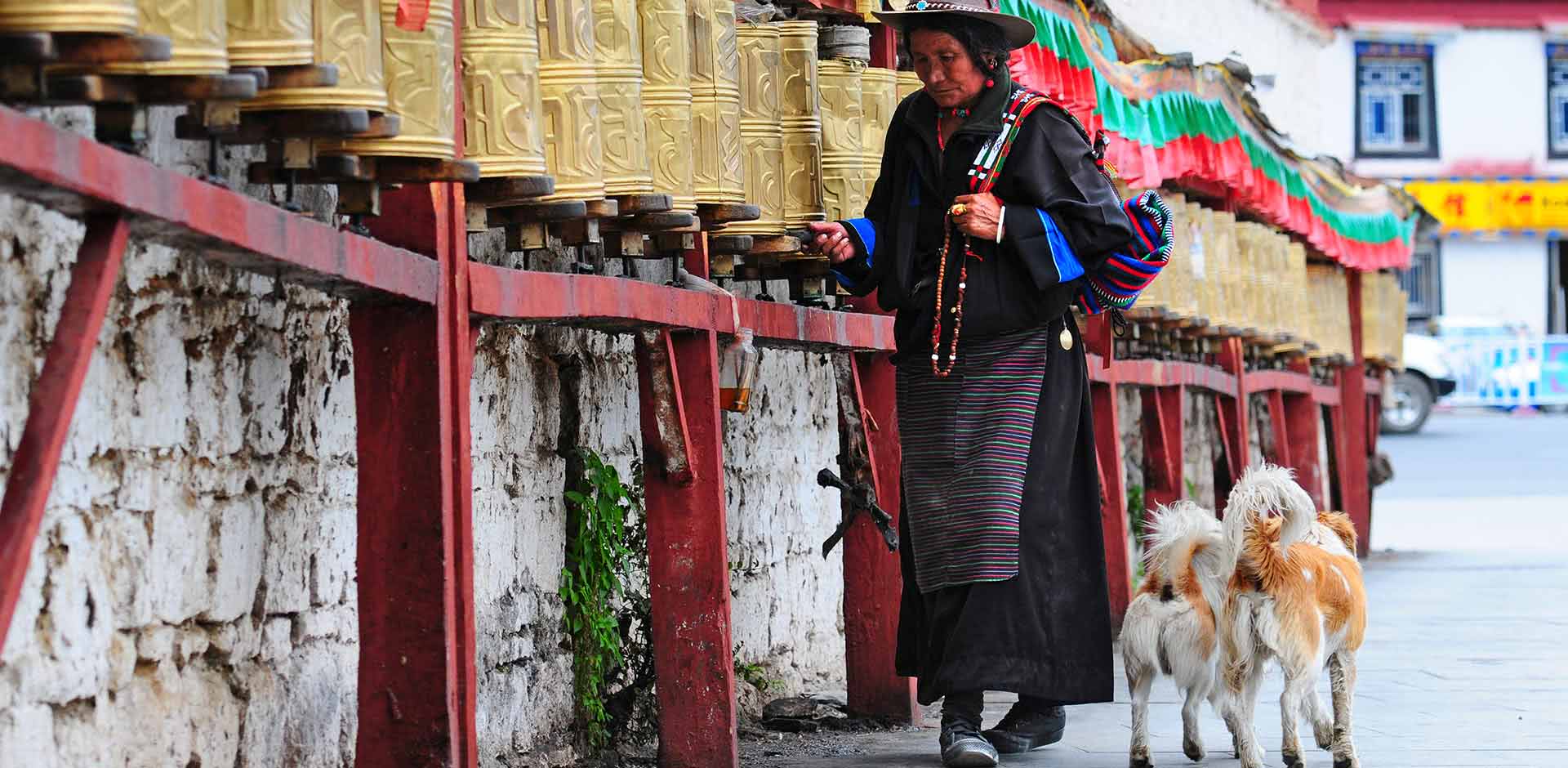 Day 8
Departure
This morning, you'll check out of your luxury Lhasa hotel, and be escorted to the airport in time for your onward journey.
TERMS AND CONDITIONS
Price is based on double or twin hotel room occupancy and includes accommodation, transfers, car/driver, English-speaking guide, activities and entrance fees, breakfasts and some casual lunches while touring. Flights and optional special activities will be quoted separately. Most personal expenses, including dinners, alcoholic beverages, spa treatments and gratuities can be paid on the spot while traveling. Prices may vary depending on season, choice of accommodation and other factors.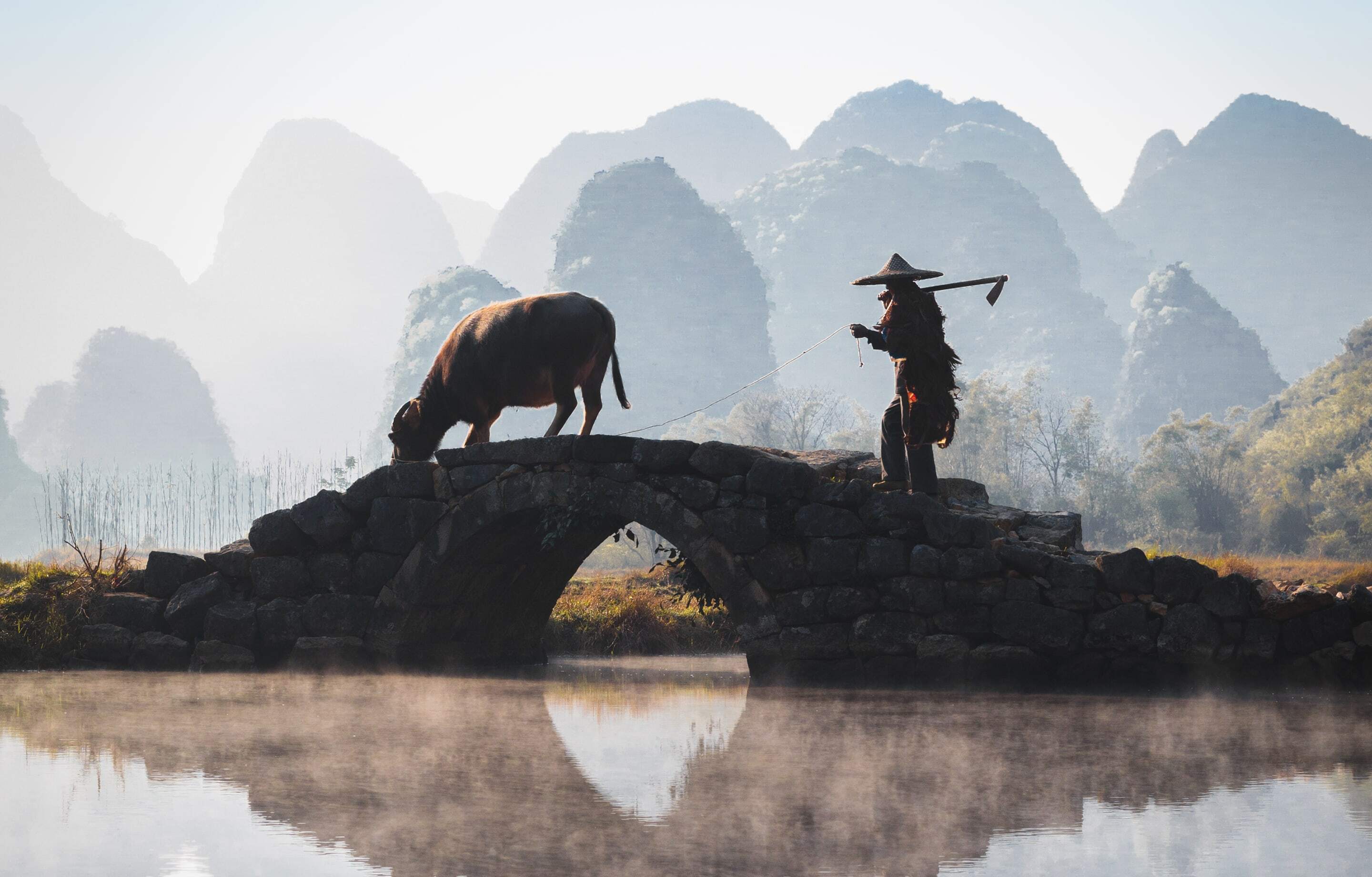 Why Remote Lands?
Exclusively Asia
With Remote Lands you'll travel with people who have made Asia the solitary focus of their own lifelong adventure. As our guest, you'll discover Asia on a journey that is completely, authentically your own, adapted from our own remarkable experiences and adventures over the years.
With Remote Lands you'll travel with people who have made Asia the solitary focus of their own lifelong adventure. As our guest, in the continent that our north American founders Catherine and Jay have adored and explored for decades, you'll discover Asia on a journey that is completely, authentically your own, adapted from our own remarkable experiences and adventures over the years.
Travelogues
An Asia-focused magazine brought to you by Remote Lands – a platform for adventure, luxury, and authenticity from experts and explorers around the continent.
What Others Say
Here is a small selection of the kind words our guests have said about us, as well as features by journalists and travel writers.
From the moment I happened upon the REMOTE LANDS website over a year ago, browsed the options, I knew that this would be well worth it. The entire staff is nothing less than professional with service that made us feel like royals.
This was truly the trip of a lifetime. Magical destinations, the most luxurious hotels in the world, and the most wonderful travel companions we could've wished for. We were treated like family everywhere we went and we have 14 new best friends.
We have used some of the top rated travel specialists all over the world and, without question, Catherine Heald and Remote Lands are at the very top of the list!