Supercars: sleek, luxury vehicles built for racing but more expensive than your average upper middle class house are the latest in luxury travel; in this Dubai is ahead of the curve. Driving one attracts crowds of onlookers hoping to see the rich and famous owner, but looky-loos would do well to know that today half of the luxury cars in the world are either leased or rented.
Theo Measure from PureDrive Dubai extolled the city and the UAE: "We believe it to be the easiest and least expensive place in the world to rent supercars or luxury cars. Further to that we have some of the best driving roads in the world, through incredible desert and mountain landscapes, not to mention some of the most luxurious and spectacular urban environments to pilot a supercar through. Who wouldn't want to drive a Ferrari down the marble paved roads of downtown Dubai for example?"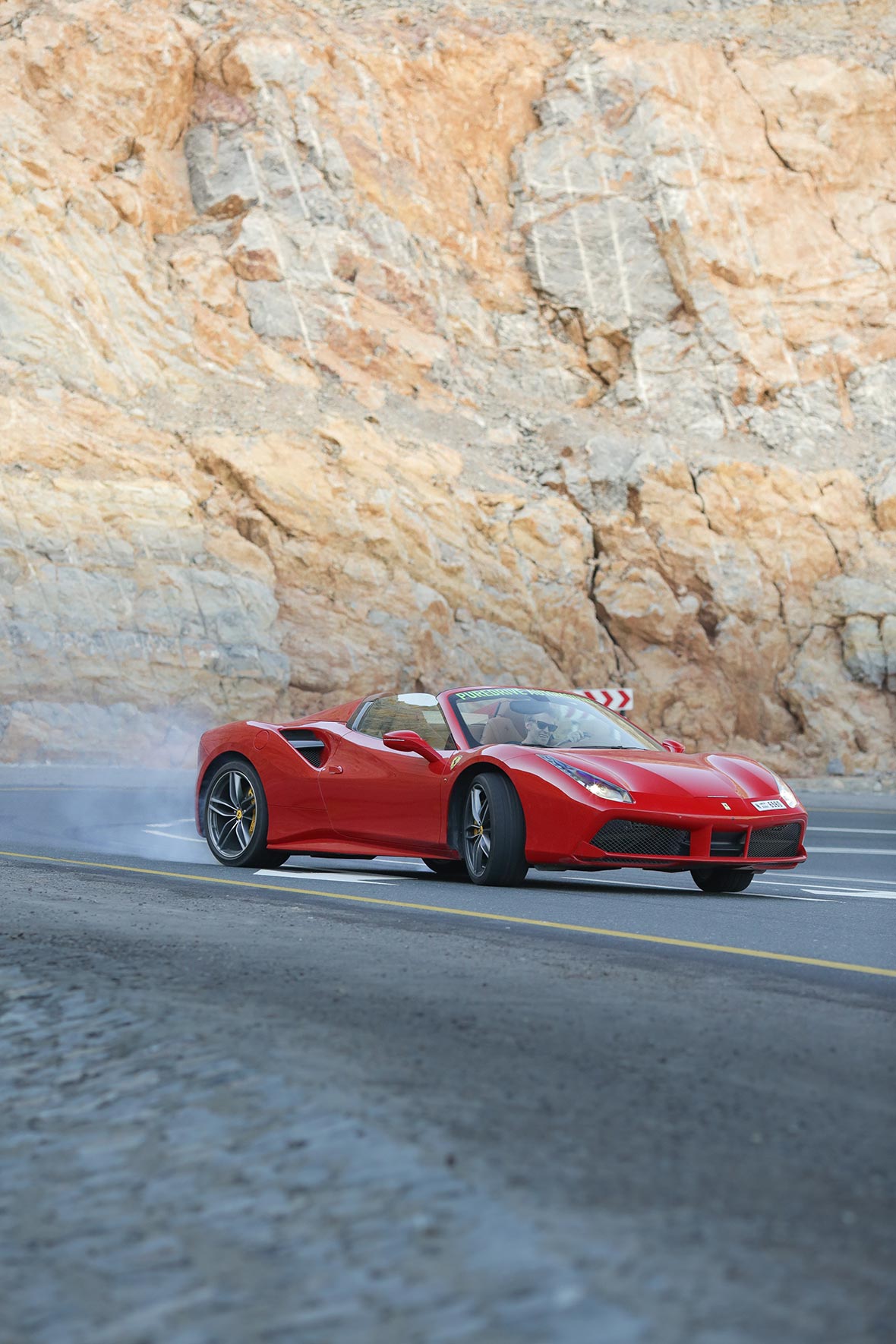 All across Asia specialty companies have opened to fill this market, providing everything from lower end BMW's at moderate day rates to the haut de gamme in automotive extravagance: Bugatti, Bentley, Rolls Royce, and more. Dubai though stands out among other cities as the premier destination for getting behind the wheel of a dream vehicle, with boutique purveyors offering the fastest, rarest, and most expensive cars in production for long-term rentals or a cheap 15-minute joy ride.
Any customer over the age of 25 with a valid driver's license can get behind the wheel of a BMW 320i, step up to a Porsche Boxster 981 for a few hundred dollars a day, or drive a Jaguar F type coupe for twice as much. Renting a true supercar comes with a bit of a higher price tag. A super-fast Ferrari Berlinetta runs just over a $1,000 while taking on a Lamborghini Huracan or a McLaren 570S pushes the day rate up over $1,200.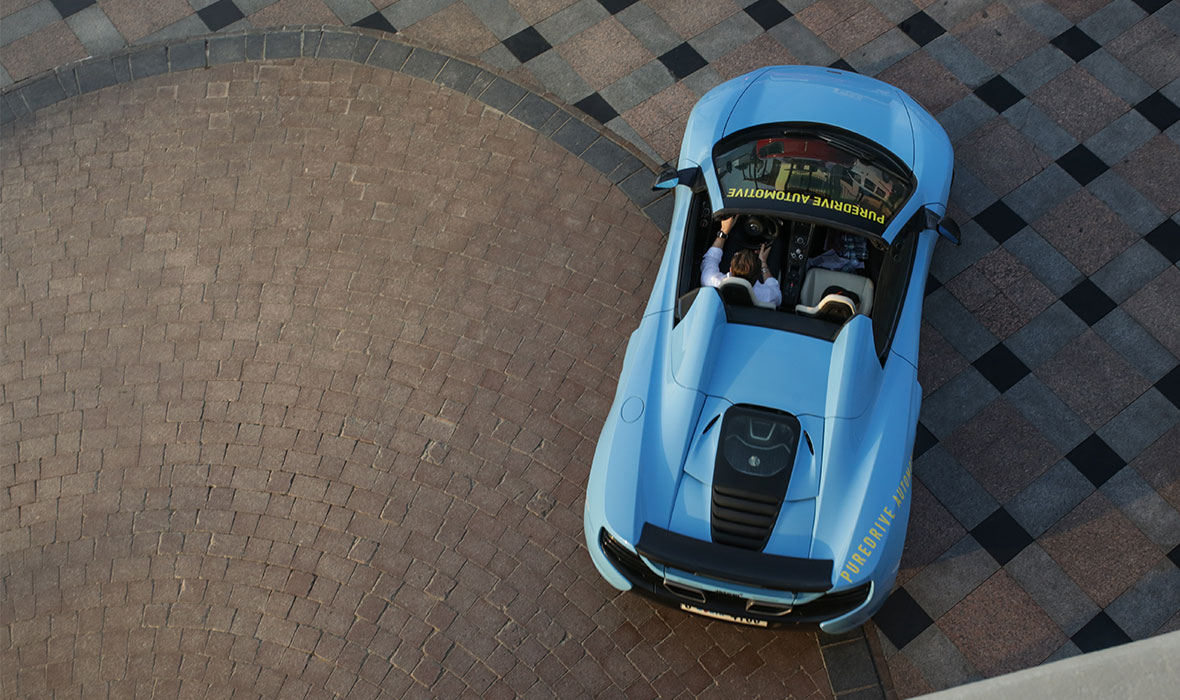 For those with deep pockets and the internal fortitude to get behind the wheel of one of the fastest cars in world, there is the 1,500 horse power, 420-kilometer-per-hour Bugatti Chiron. Named for famed race driver Louis Chiron, renting the Bugatti requires a little more documentation and costs about $25,000 per day, including insurance and driving instruction.
"I would break it down this way; about 40 percent are return customers. Another 40 percent are those looking for that once in-a-lifetime experience getting behind the wheel of a truly luxury vehicle," Mr. Measure says. "Ten percent are supercar owners in their home country with another 10 percent in the market to buy and use us as a tool to make their choice."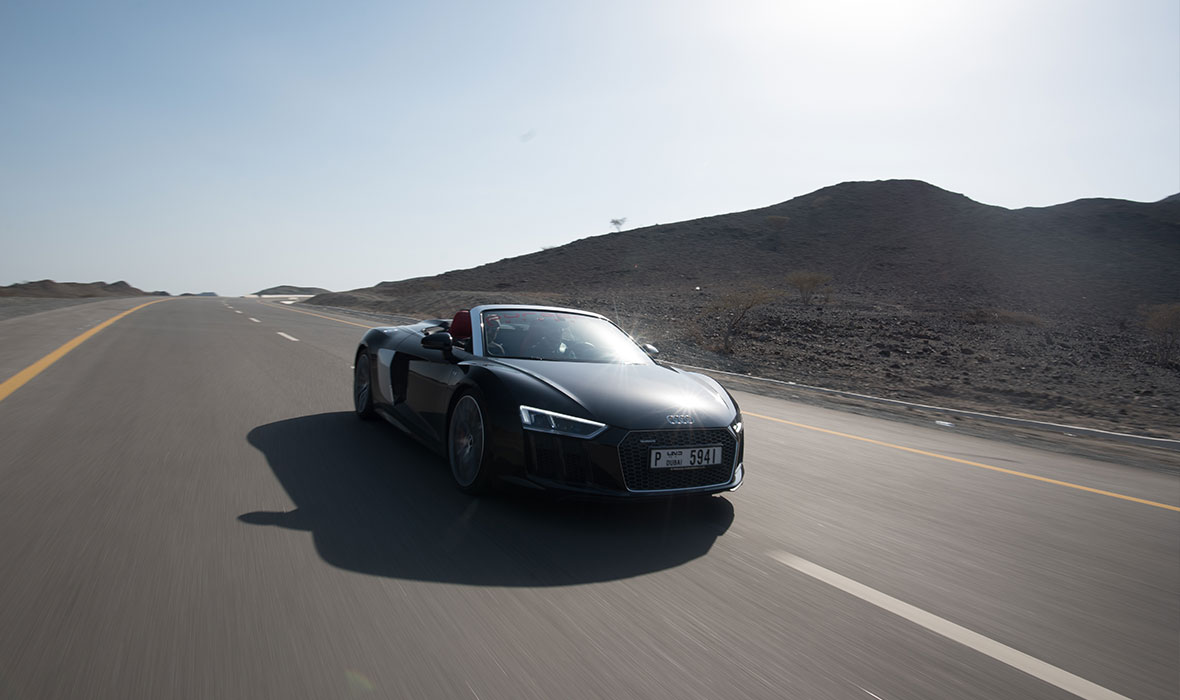 For those with a slightly lesser need for speed, Dubai offers a multitude of 'supercar experiences' on both track and impressive touring roads. Track experiences can be as basic as being a passenger in an Aston Martin with a professional at the wheel to taking a Ferrari 458GT through its gears on a true F1 cicruit and was described as, "worth every dollar … a once in a lifetime thrill" by one customer.
Road touring experiences can be a short 15-minute joy ride or an hour of taking one of a select few supercars. One company though offers an aficionados sampling platter.  A full day of testing out five super cars for an hour each, inclusive of meals, photo-shoots, and instruction; the after-test champagne is extra but highly recommended.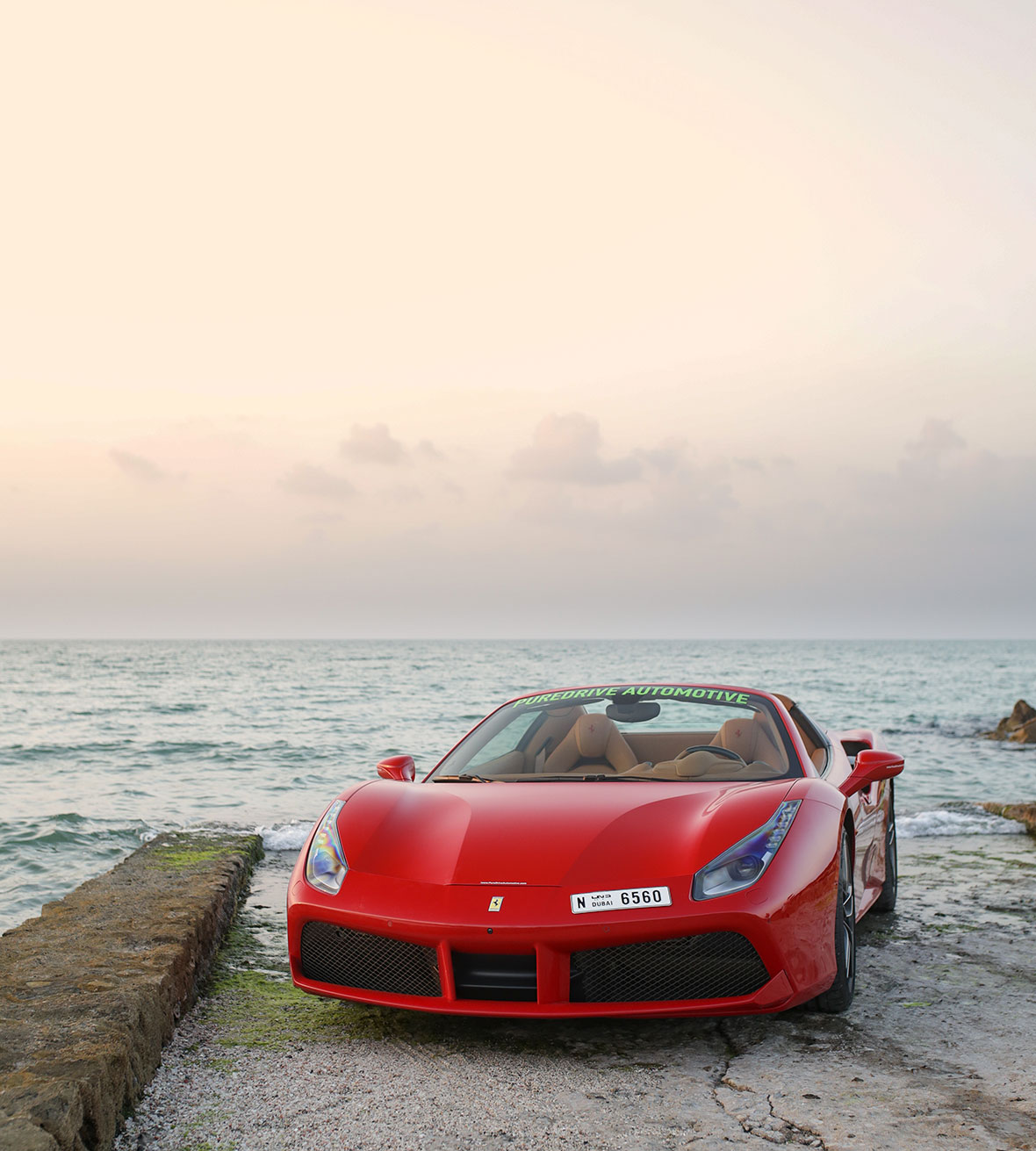 These experiences usually come with a training session but according to Theo Measures "Modern supercars are extremely easy and safe to drive, thanks to state of the art electronic and mechanical driver aides. No introduction is really necessary… Most drivers won't get anywhere near the limits of a modern supercar's capabilities."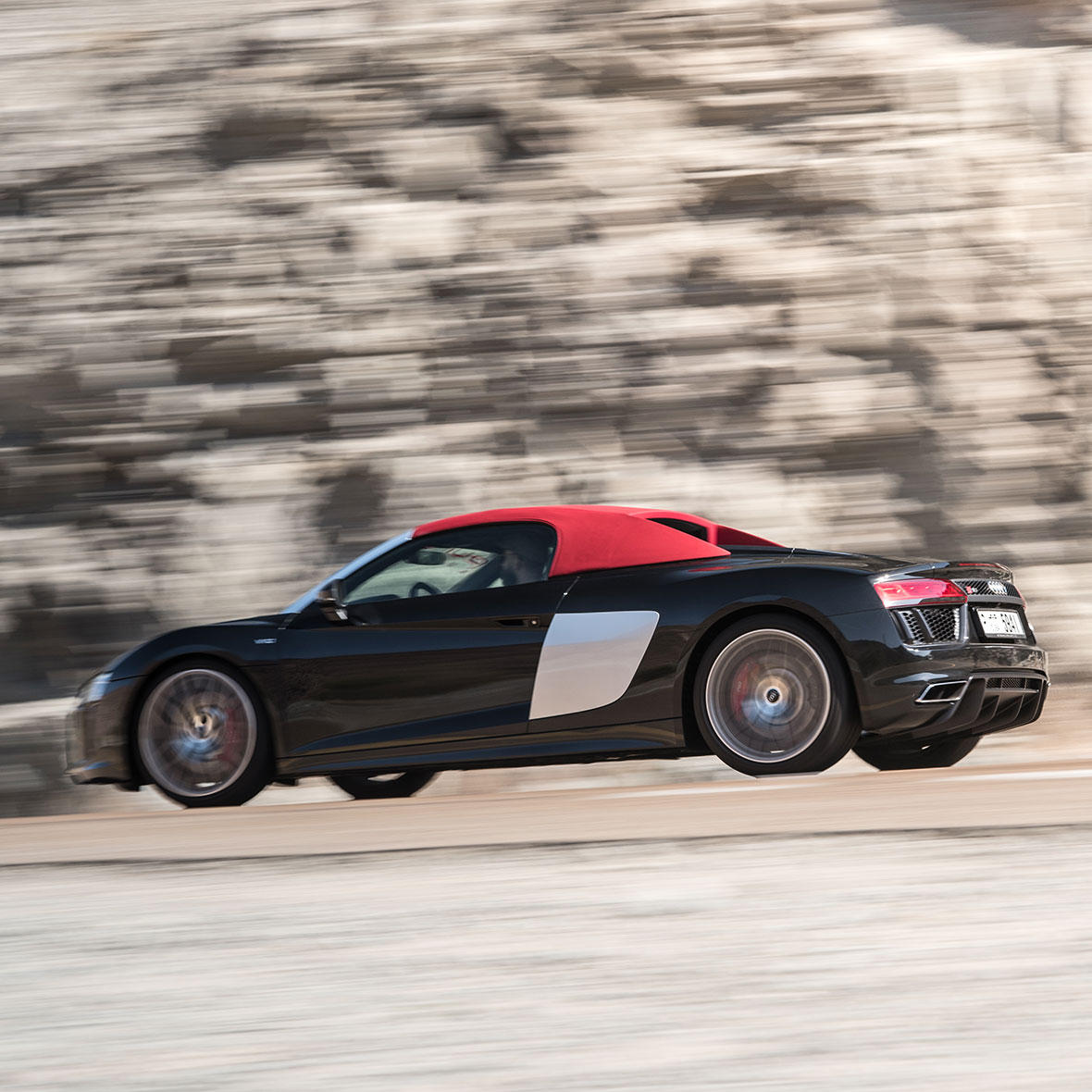 Theo also said that, by far and away, "the Ferrari 488 is the most popular car among his customers," but that for him the Mercedes AMG GT S or Rolls Royce Dawn is what he likes to take for a drive. "We started a rental company so that we wouldn't have to face choosing one particular vehicle."
Most major cities in Asia offer supercar rentals. Singapore is home to several opportunities for getting out in the streets in a wide range of luxury and supercars or testing cars on part of the F1 circuits.
Elsewhere in the world, even a beach holiday in Bali can be spiced up by renting a small range of sports cars from one of a few agencies on the island offering high end Honda's to low range Ferraris for cruising the coast. Likewise a holiday in the big mango itself, Bangkok, can be augmented by renting anything from a Mercedes SUV to a Lamborghini Aventador. Where to actually drive it in the notoriously traffic choked city is another question.