Although I've probably visited China in excess of 200 times, Xian has always eluded me. I felt it was something of a "one hit wonder", with the famous Terracotta Warriors taking center stage, and the place itself having little else to see or do. On a recent trip to China, I had the opportunity to drop in on Xian for 24 hours. I was pleasantly surprised to be proved wrong!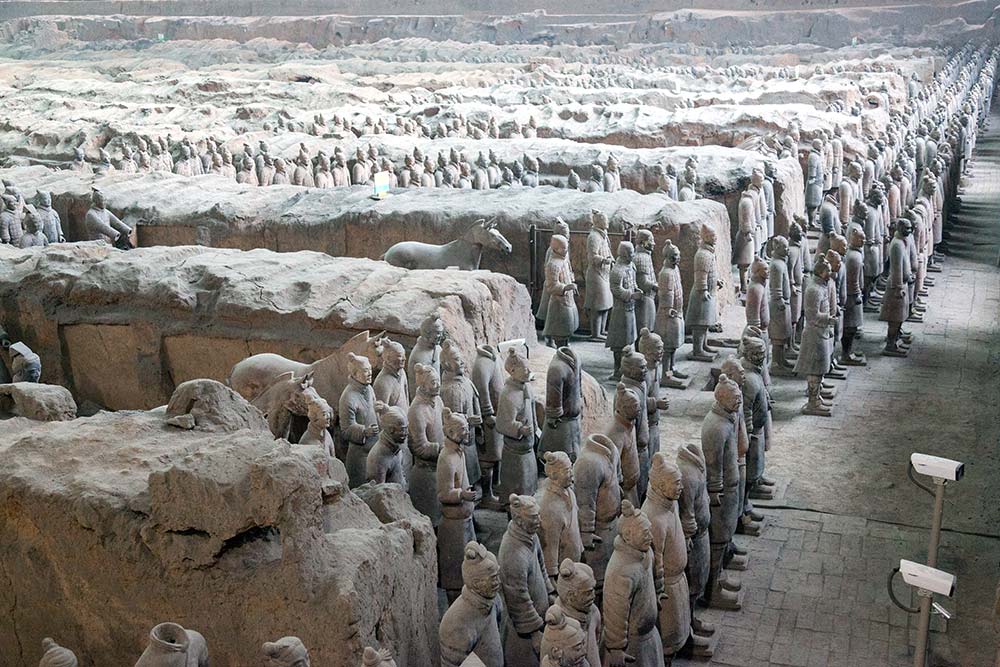 Xian, in central-northwest China, is one of the birthplaces of the ancient Chinese civilization. It's bursting at the seams with colorful history, boasting over 3,000 years worth of it. In that time, the city spent over a millennium as the capital city to ancient dynasties.
My first impression was that Xian is big. Things are very spread out, and traffic is quite bad. With an urban population of over six million, Xian doesn't even touch some of the most populous Chinese cities in terms of its population size, but with a population density of 825 people per square kilometer, it's more densely-populated than Beijing, and close to Shanghai levels.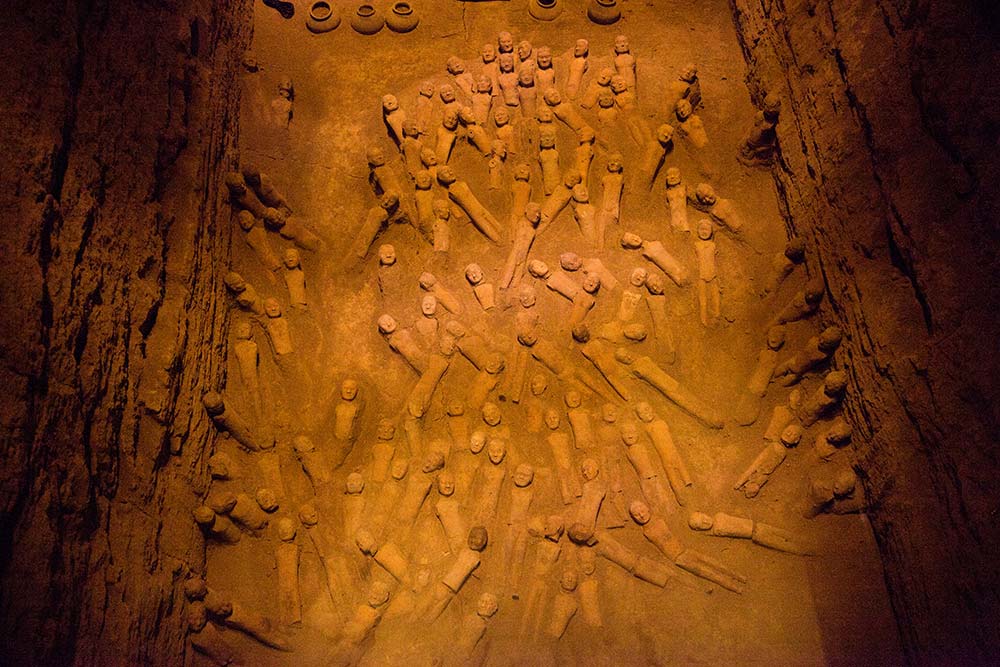 From the airport, we hit the ground running, weaving our way through the thick throngs of traffic. Our first stop was the Han Yangling Mausoleum, which is not on the normal tourist circuit, and as a happy result was relatively empty. This shocked me: I had expected floods of mainland tourists to be everywhere.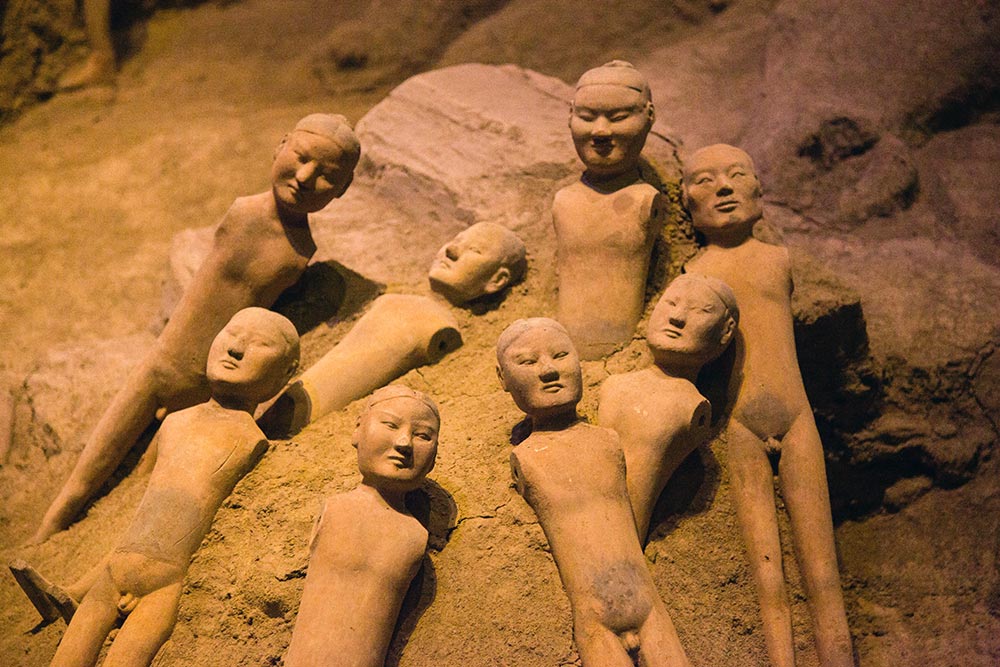 The excavation pits at Han Yangling are fascinating, containing hundreds of miniature statues. One of the most notable features of Han Yangling is the joint tomb of Liu Qi, a notable emperor of the Western Han Dynasty, and his empress, Empress Wang. Built during the 2nd Century AD, it has an area of over 20 km. Burial objects that have been unearthed inside include naked pottery figurines, chariots and horses, weapons, and more.
Next, we headed over to Xian's main attraction, the Museum of the Terracotta Warriors of Qin Shihuang. Here, there are three large excavation pits. We started at the largest pit, Pit #1. To say that Pit #1 is huge would be an understatement. It's a jaw-droppingly enormous area that is truly impressive to witness.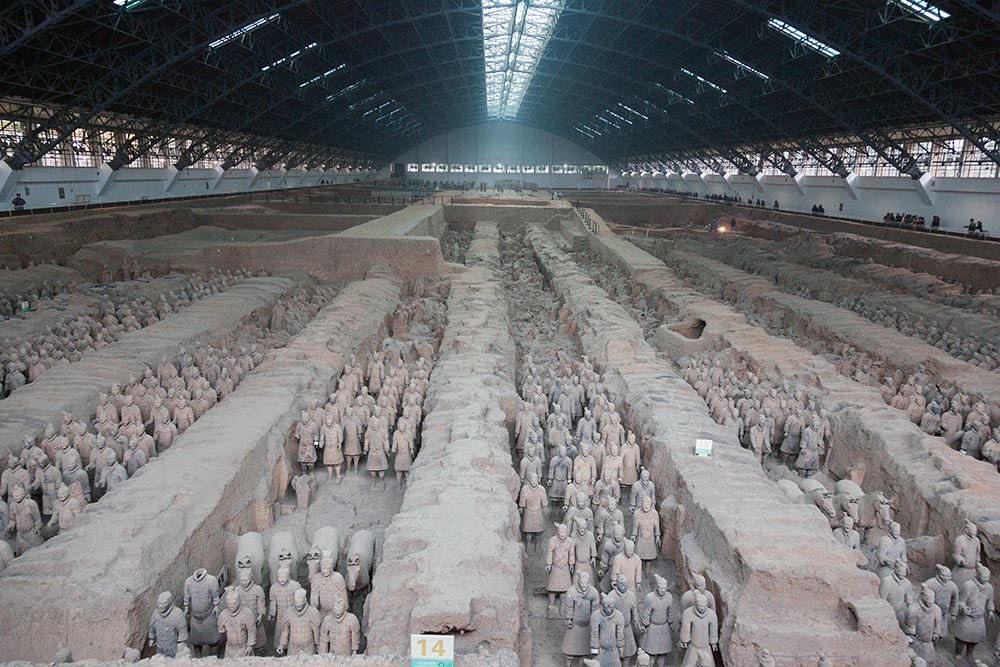 And it's not just the sheer size of the pits that is impressive, but what they contain. It's estimated that the three pits contain terracotta sculptures numbering a total of 8,000 soldiers, 130 chariots with 520 horses and 150 cavalry horses. Their purpose? The now world-famous Terracotta Warriors were created to depict the armies of Qin Shi Huang, the first Emperor of China. A form of Chinese traditional funerary art, the sculpted army was intended to protect the Emperor in his afterlife. Amazingly, the figures were only discovered four decades ago, by local farmers. Since then, an entire man-made necropolis, containing offices, stables, halls, and other structures, has been found around the first Emperor's tomb mound, located at the foot of Mt. Li, a mountain which is also the source of the terracotta substance used in the pits, and which is believed to be rich in gold and jade. Historians estimate that the entire project must have required at least 700,000 workers to build.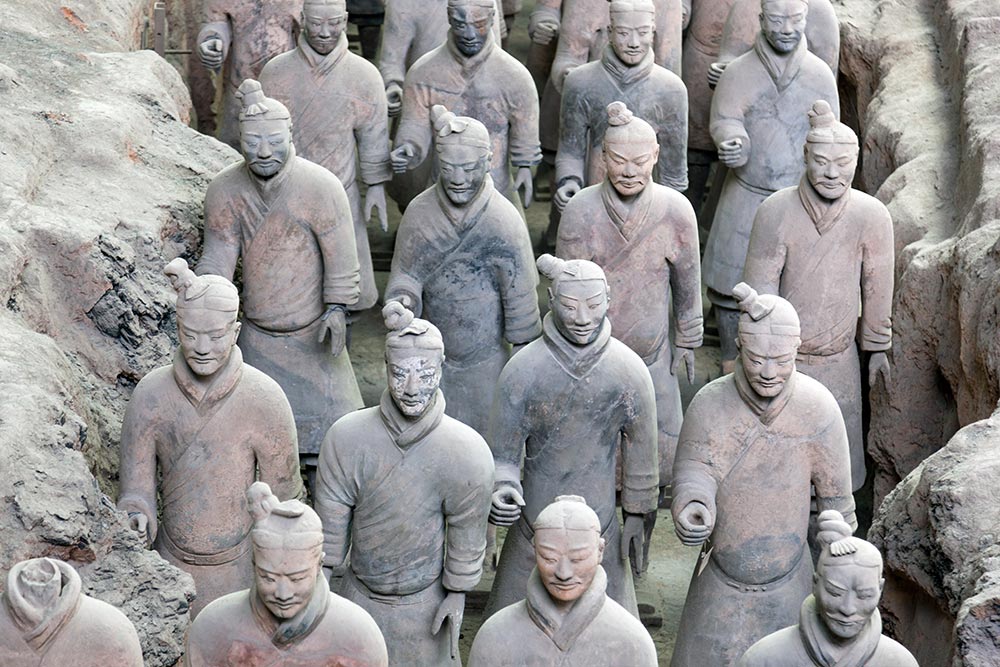 I was told several times that when the warriors were first uncovered, they were all painted. However, within the first couple of hours of being exposed to the air, all the paint vanished due to oxidation. As a result, many of the other excavations have been delayed until appropriate technologies exist to prevent such problems.
After walking around Pit #1, we watched a movie about the Terracotta Warriors. It was a 1970s "surround screen" video that we found quite kitsch and amazing, yet highly informative.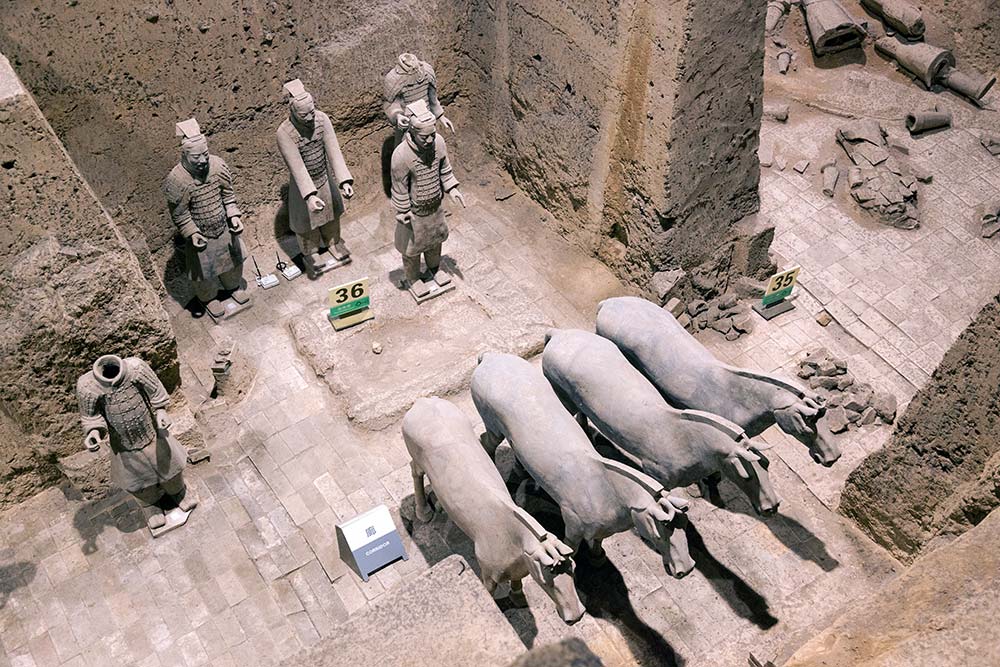 Next, we visited Pits #2 and #3, which were much much smaller than the first, but interesting nonetheless, in that they housed terracotta horses, and even a bronze chariot that was quite amazing given its age. These two pits were pretty crowded with mainland tourists, though the crowds probably seemed amplified here due to the smaller size of the pits compared to the first one.
We then headed to a third museum, the Shaanxi Archaeological Research Institute. We were accompanied by the curator to a back room deep inside the building. Upon entering, we were instructed to put on white gloves, and a slew of 2,000-year-old relics were placed on the table for us to examine and touch, one by one. It was thrilling to be able to for once touch such ancient relics that are normally protected behind the strong barriers of museum glass. We then checked out a few very interesting exhibits in the upstairs part of the museum, which displays various Buddhist artifacts from nearly 2,000 years ago.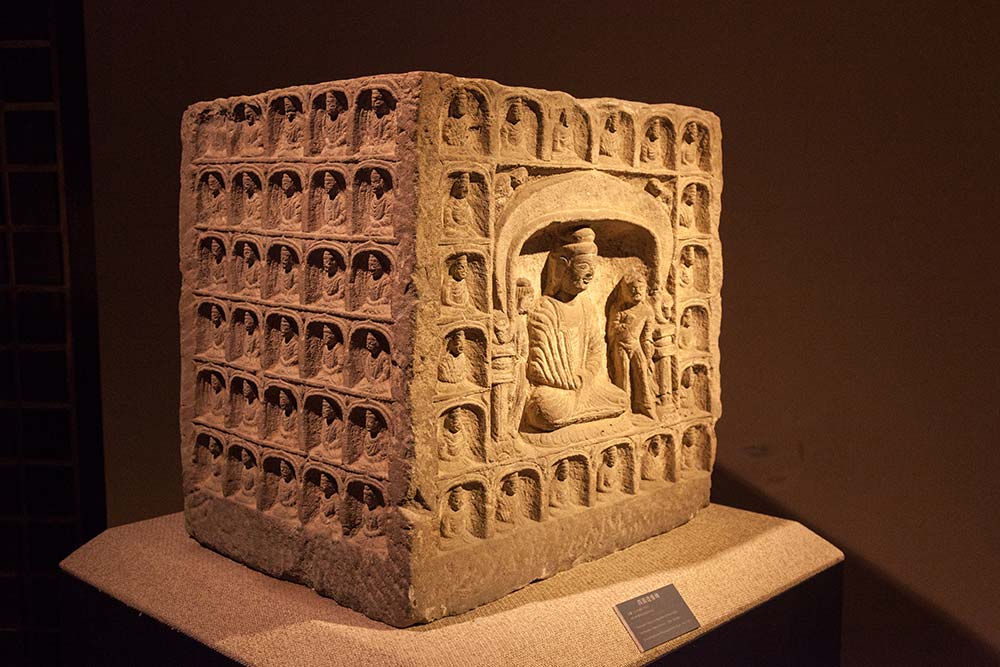 When we finished there, we made our way to the city wall of Xian, which is one of the oldest and best preserved Chinese city walls. It's also the most complete city wall to have survived in China, while also being one of the largest ancient military defensive systems in the world. We finished our day at the Muslim Quarter, Xian's hub for Chinese Muslims. The Quarter is spread out over several blocks and is home to about 20,000 Muslims. This area is known for its wide variety of exotic food, which can be found at the well-known Beiyuanmen Muslim Market. Here, you can find everything from mutton stew &  fried rice with pickled cabbage, to charcoal-seared roast beef and, of course, the most famous snack, steamed stuffed buns.
Eventually, we returned to our hotel, exhausted but fulfilled. We were staying at the Shangri-La Hotel, Xian, which at present is the best hotel in Xian. Unfortunately, it's located a lengthy 45 minutes out of town. The long drive home gave me time to reflect upon my day. I was happy to have finally made the trip to Xian, which far exceeded my expectations. I had literally touched history today –  Xian, with its Terracotta Warriors, along with its host of other fascinating museums and historical sites, is a breathtakingly tangible take on ancient Chinese history.