Mount Fuji is arguably the most well-known volcano in the world. With its iconic snow-capped cone, it is a national symbol in Japan and pops up in literature and pop culture throughout the world. But, few know that this colossal mountain – the highest in the Land of the Rising Sun – only permits hiking from late June to September. Soon, summit season on Mount Fuji will begin, and smart hikers will plan their journey with a few special highlights in mind.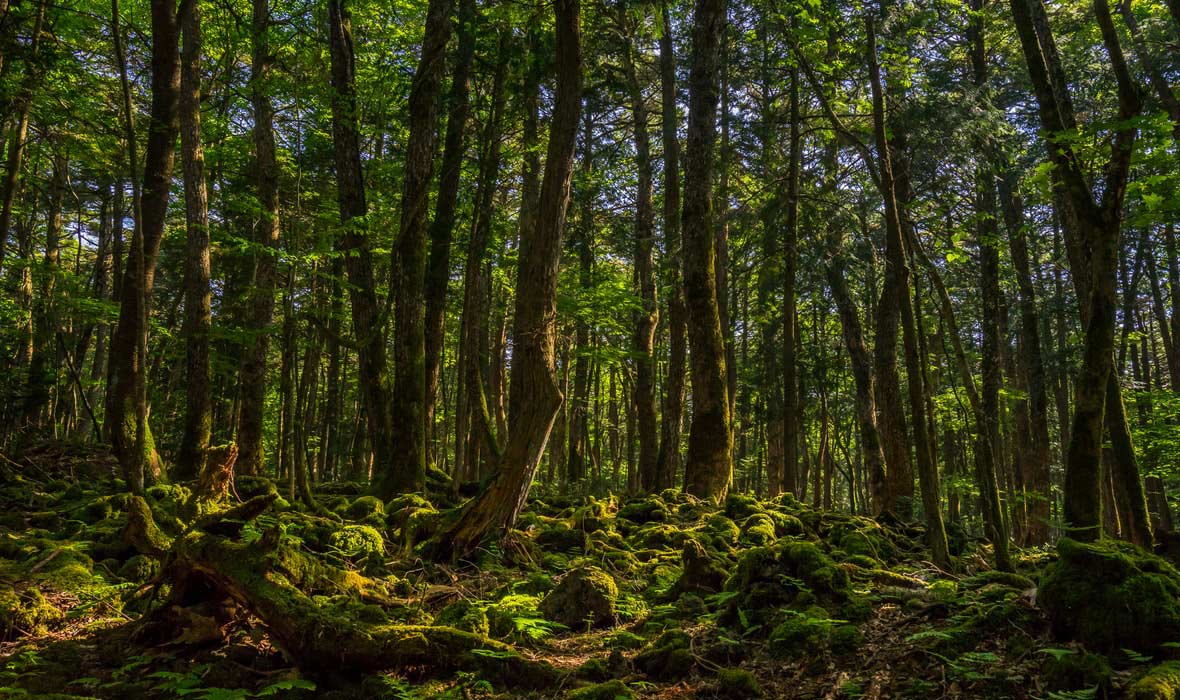 Before starting your hike, it's a good idea to get your sense of adventure flowing and the Suicide Forest is a perfect choice. The forest grows atop where Mount Fuji last erupted in the 9th century on the northwestern side of the volcano. Its official name is Aokigahara, which means green forest or sea of trees. The area garnered its morbid nickname from its popularity as a suicide spot, but there is much beauty hidden in this forest.
Home to lava tubes and empty tunnels left behind by volcanic activity, this region is famous for its caves. These sorts of natural wonders were used by locals as a natural refrigerator for centuries, also eerily known to absorb sound due to the porous lava rock.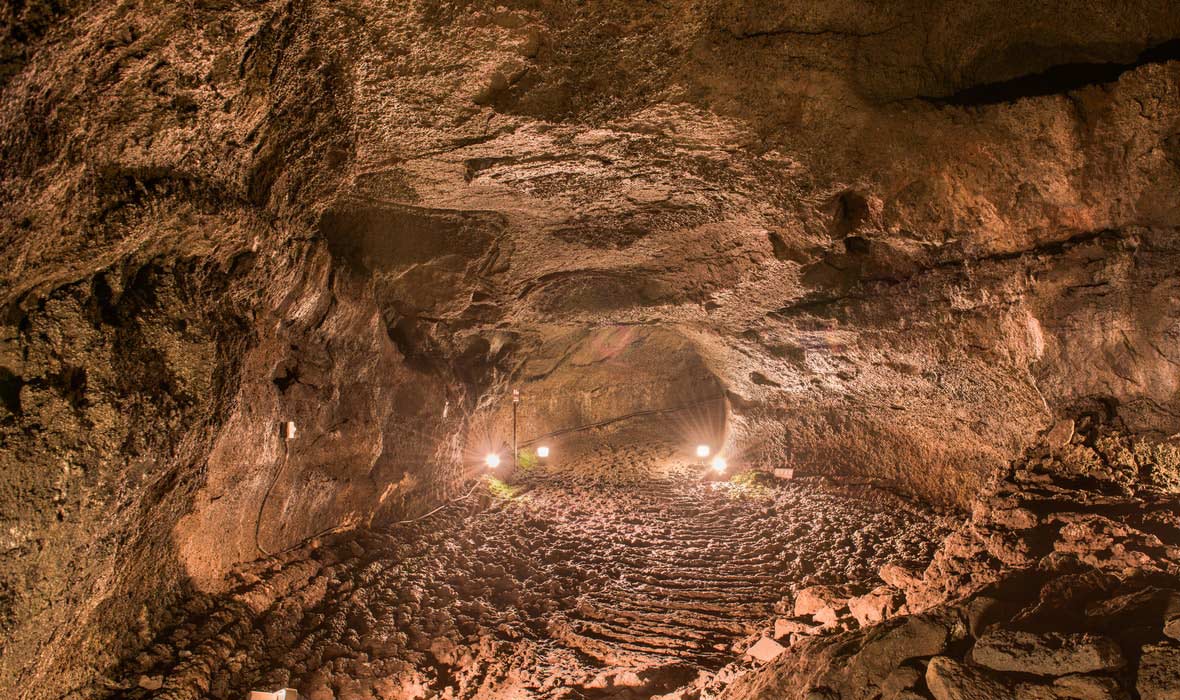 The park is well maintained and visitors can follow the signposted paths on to see the various sights. The Narusawa Hyoketsu Ice Cave and Fugaku Fuketsu Wind Cave are two of the most famous areas in the Suicide Forest.
Instagram your way up Mount Fuji
One of the most surprising things about hiking Mount Fuji is that reception is pretty good throughout the hike. This means that it's super easy to share your journey on social media. There are four different trails to hike up Mount Fuji, and Yoshida Trail is the preferred choice for those who have never hiked up the volcano before. Typically, hikers start their journey at the Subaru 5th station, as it is the last point where cars and tour buses can reach.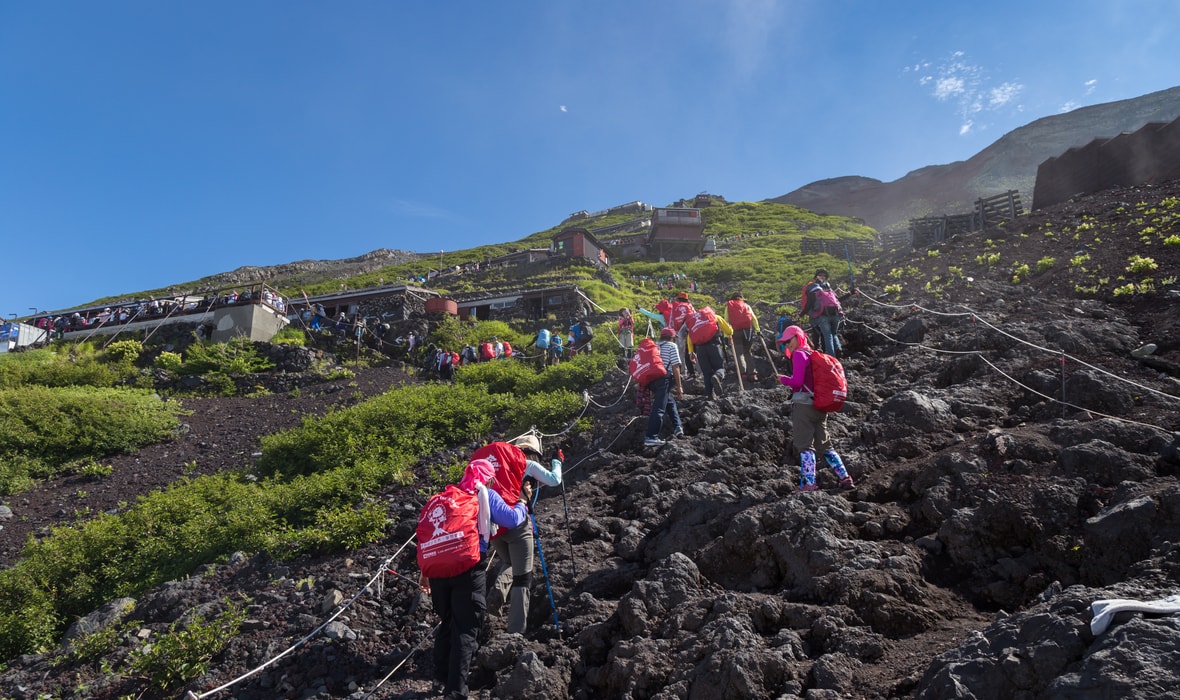 Once you reach the 6th station, the forest gives way to volcanic sand and barren rock; you have entered the clouds. The path up is mostly a zig-zag, giving you the opportunity to stand at the end of a bend and peer back down at the world, ideal places to take a picture. While the majority of the trail is volcanic sand switchbacks, there will be sections on more rocky terrain. These offer a different kind of view, with the steeper gradient lending a good angle for a dramatic shot facing up or down.
Staying in mountain huts and collecting stamps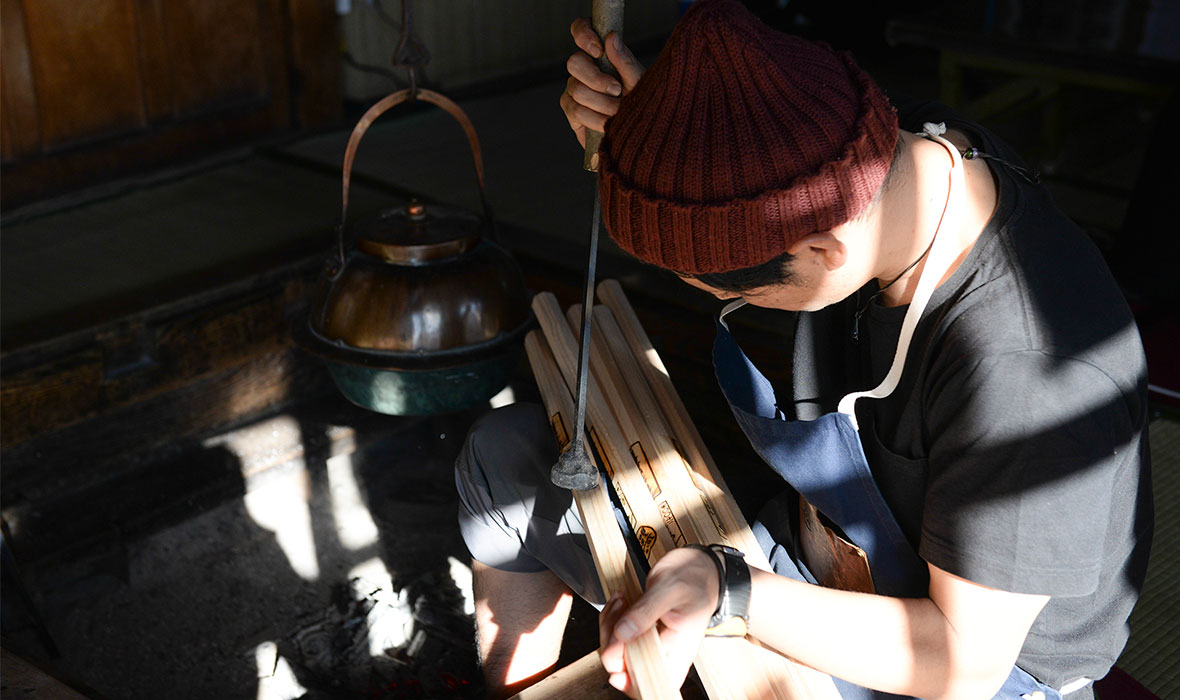 What makes climbing Mount Fuji such a unique experience is its mountain huts. Set up along the trail, the huts act as a refreshment point as well as shelter. They open exclusively for hikers during the season only, with Yoshida Trail playing host to the most huts. When going past a mountain hut, don't forget to get a stamp for a small fee. These are no ordinary stamps, rather an iron mark made to stamp a wooden walking stick. The design of each stamp is unique to each hut, reflecting their name and elevation, marking your passage up the great Fuji. It makes great memorabilia to take away from the hike – and the walking stick comes in pretty handy.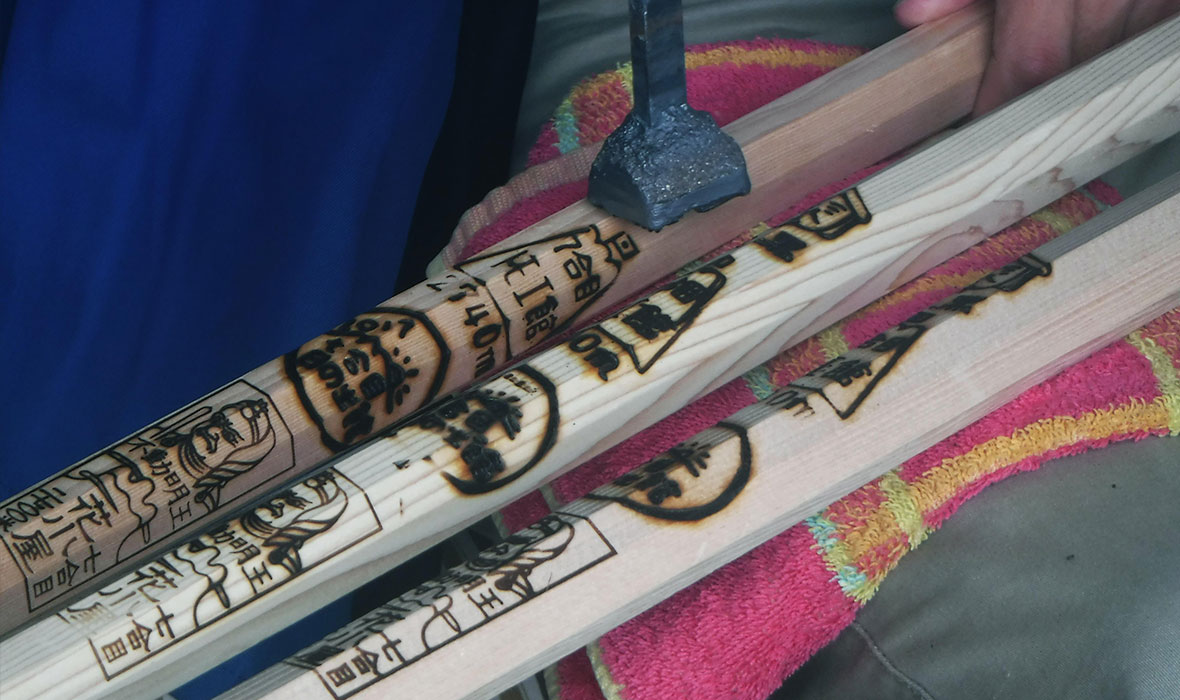 The mountain huts also serve food, usually something simple, but some also have a speciality. For example, Hana-goya makes an excellent rice burger. Travelers need to book in advance in order to secure astay at one of the mountain huts, and hikers usually arrive before sundown to their lodgings for dinner and, of course, to watch the sunset.
There's nothing more rewarding than seeing the sunrise atop Mount Fuji. To reach the summit in time for the golden hours, many hikers get up at 1am to begin their final ascent. You might be surprised at the amount of human traffic on the path in the early hours, each with a head-torch and fueled on by sheer determination.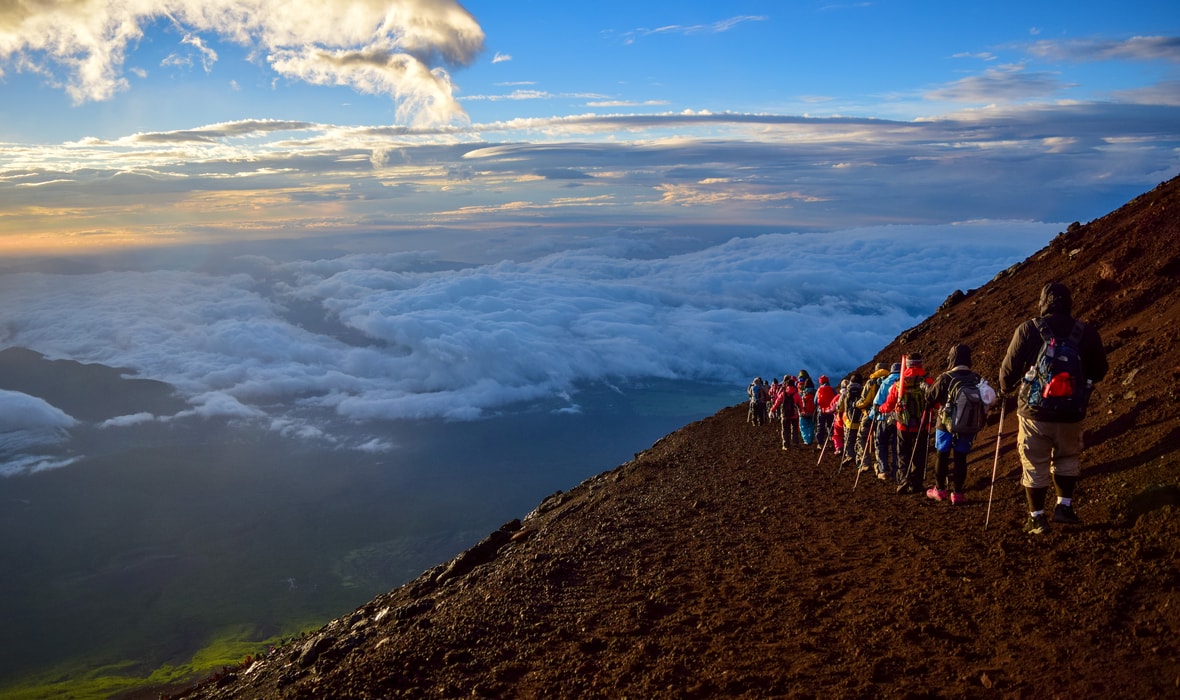 To catch the sunrise at the best angle, head over to the east side of the rim. If you hiked up from the Yoshida trail, then you are already in prime position. The best spot is directly outside the small food store, where you can settle down to wait. Here, you have a clear view of Lake Kawaguchi and Yamanashi Hyakumei, where the rising sun will emerge. Be sure to check the sunrise time and arrive early to secure this spot. Also, note that it will be cold and windy when you arrived, so be sure to wrap up in layers and a windbreaker to keep yourself warm.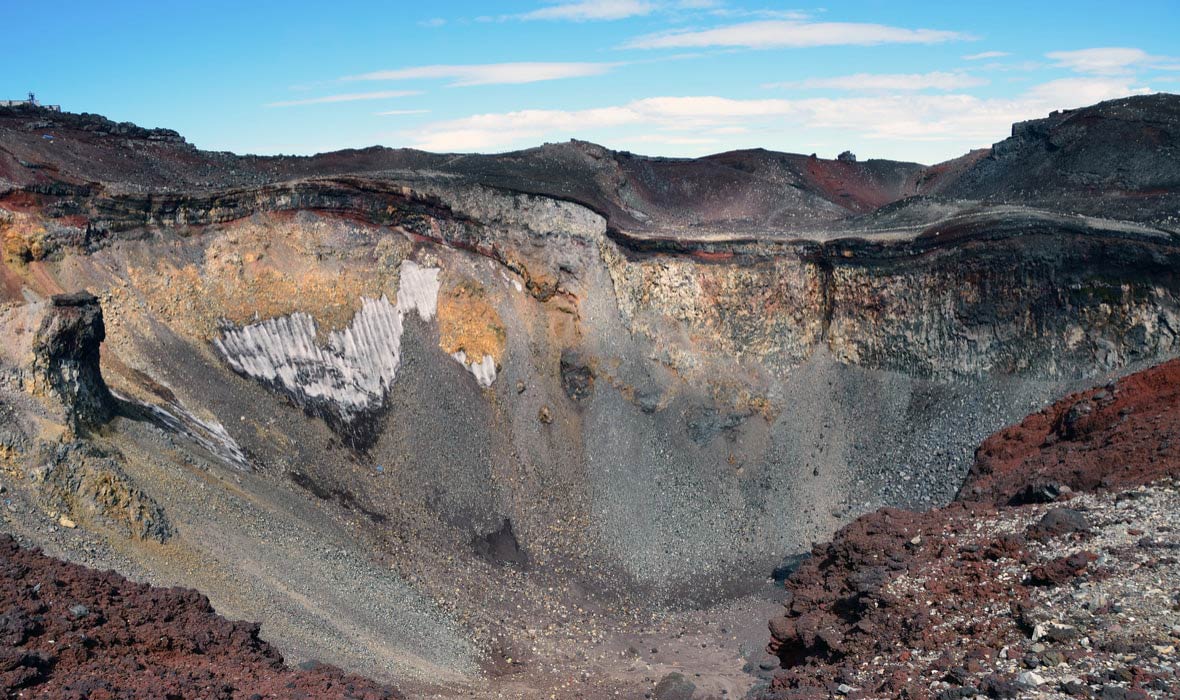 Aside from getting a well-deserved hot drink or noodles, you can also hike along the crater rim. Mount Fuji is still active and you can see wisps of sulfur rising. There is also a post office where hikers can purchase a certificate on reaching the summit and send some postcards. For those who are interested, there is also a shrine where you can pay your respect and buy an amulet.
Staying at a luxury ryokan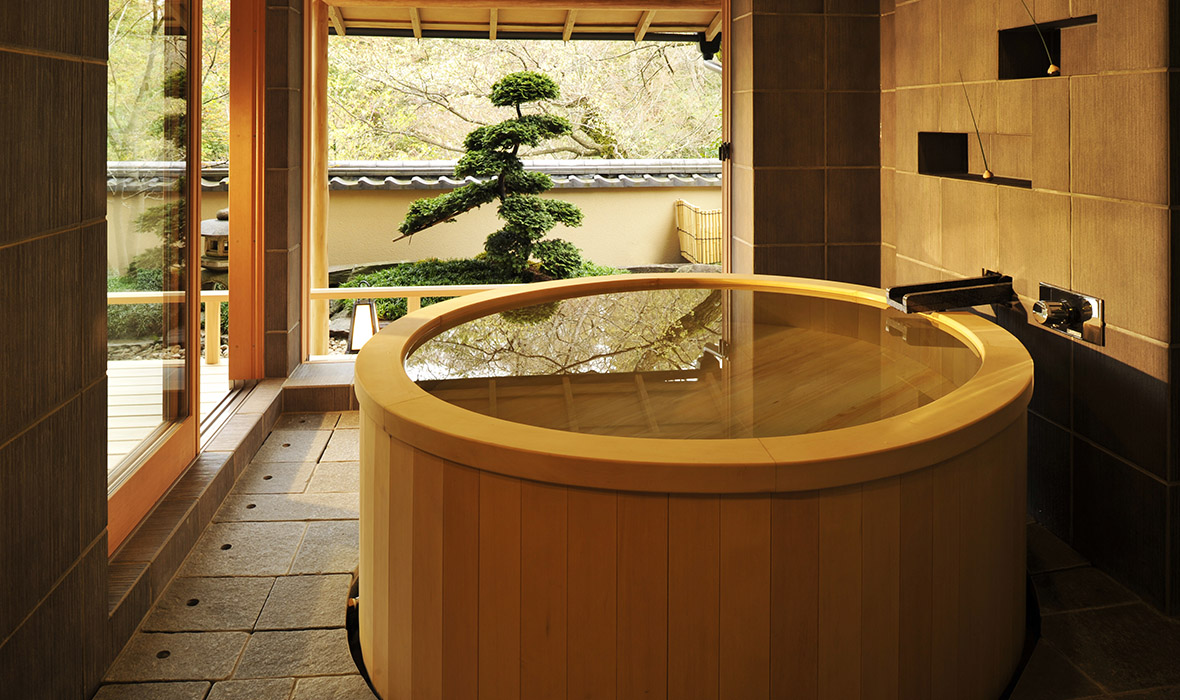 After the strenuous hike, it's time to reward yourself by staying at a ryokan with the view of the mountain you just conquered. Ryokans refers to traditional inns in Japan that first appears in the 8th century, with sliding doors, tatami, and most importantly, bathing areas. Ryokan in the volcanic area will have access to the geothermal water, which means onsen.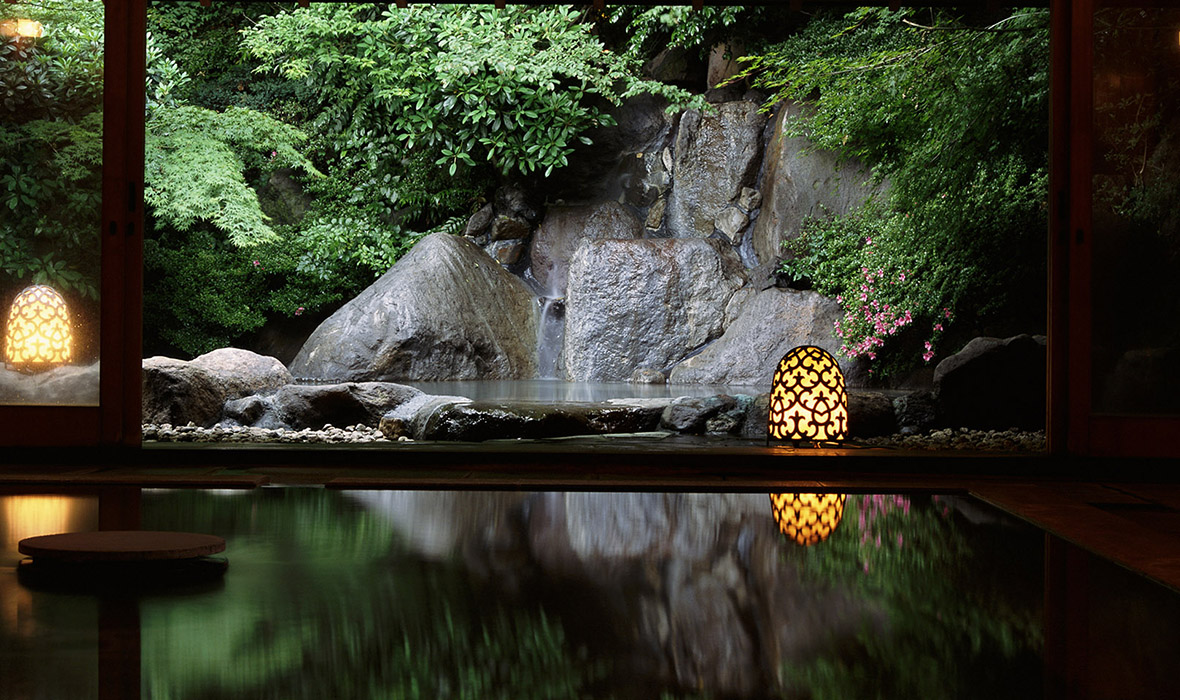 For the ultimate R&R, choose a luxury ryokan like Gora Kadan or Yama no Chaya. There, hikers have the option to have a own personal hot spring to soak weary muscles. On top of that, travelers get traditional Japanese meals as well as plenty of massage choices.