So, you're in Xian and you need a little break from all your Terracotta-ing. Thanks to a bullet train that began late last year, it now only takes less than two hours to get to Luoyang – one of the most celebrated historical areas in all of China. The Terracotta warriors go back to the second century BCE, but Luoyang has been an important historical site since the Neolithic period. You can get in, see Luoyang, and get back for cocktails in Xian if you know how to do it.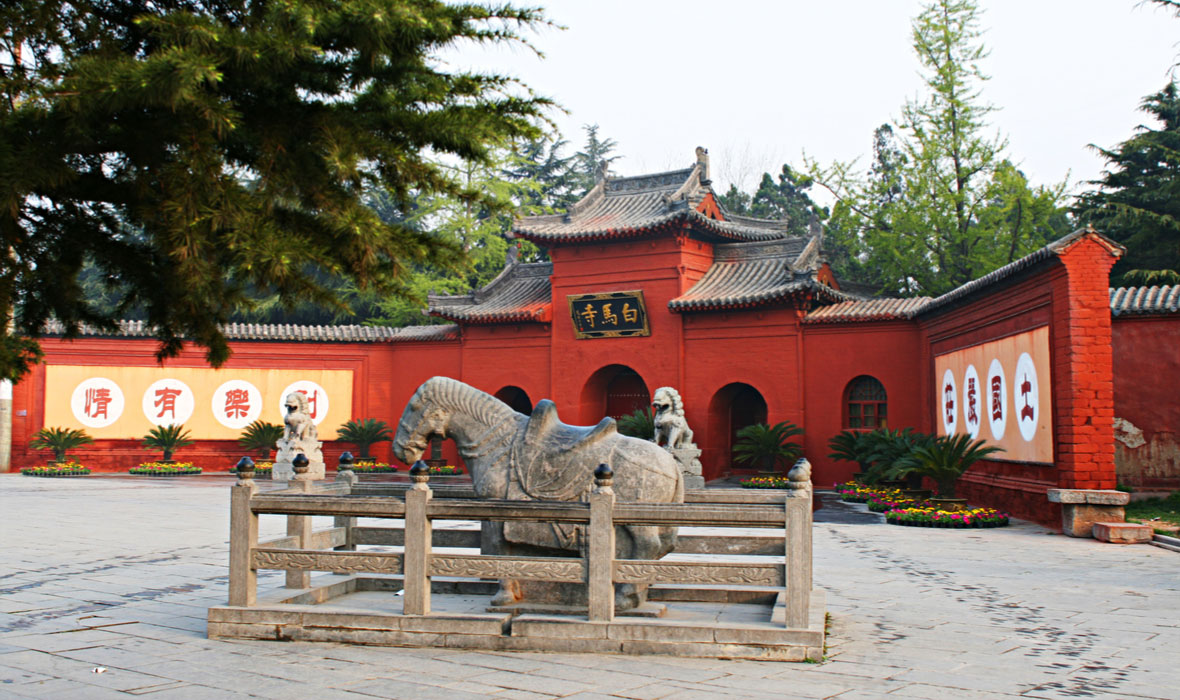 Compared to a lot of other things travelers see in Luoyang, the White Horse Temple is a little underwhelming, but its historical and spiritual importance is not to be overlooked. According to legend, it is China's first Buddhist temple.
According to legend, two Indian monks traveled to this very site in the first century atop white horses to spread the Buddhist religion. Shortly after their arrival in 67 CE, the White Horse Temple was constructed and became a major site for the translation and transmission of the religion to the Chinese people. Today, the temple is regarded as "the cradle of Chinese Buddhism." It is an international attraction and features the statues of two white horses outside its main entrance.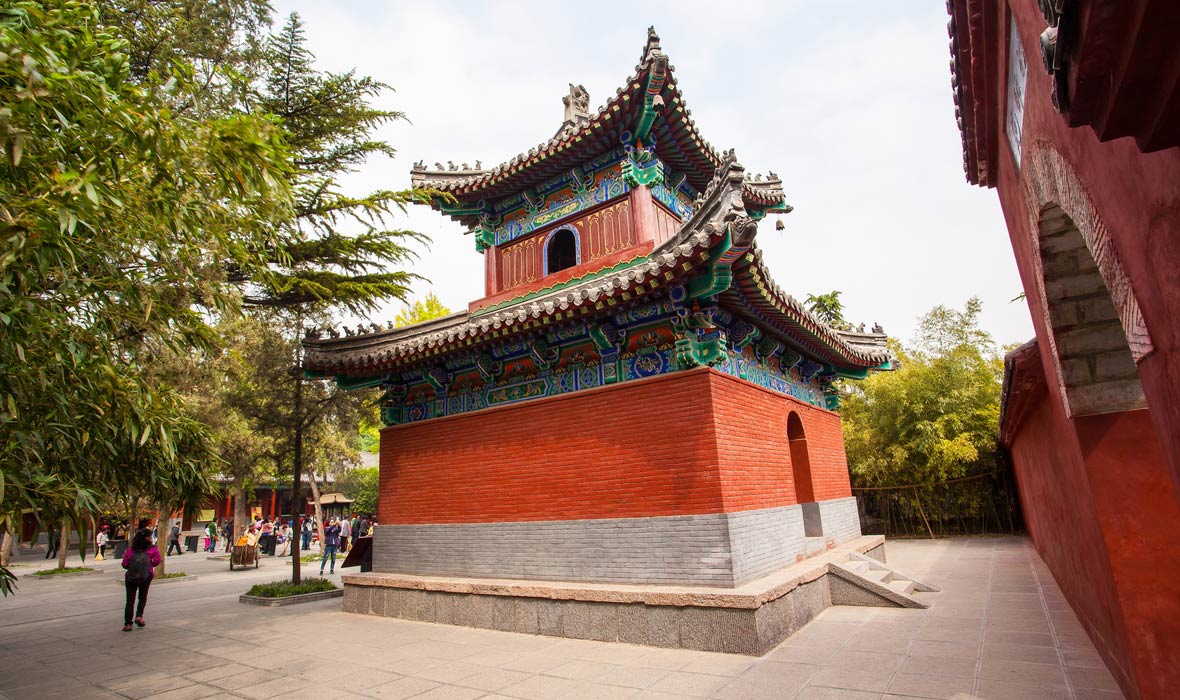 Although the White Horse Temple has been destroyed and reconstructed several times throughout its history of nearly 2,000 years, recent Chinese and international support has allowed its current incarnation to span 47,840 square yards.
Tourists are welcomed to file through the various shrines and halls to engage in a religious procession, connecting them more intimately with the roots of Chinese culture.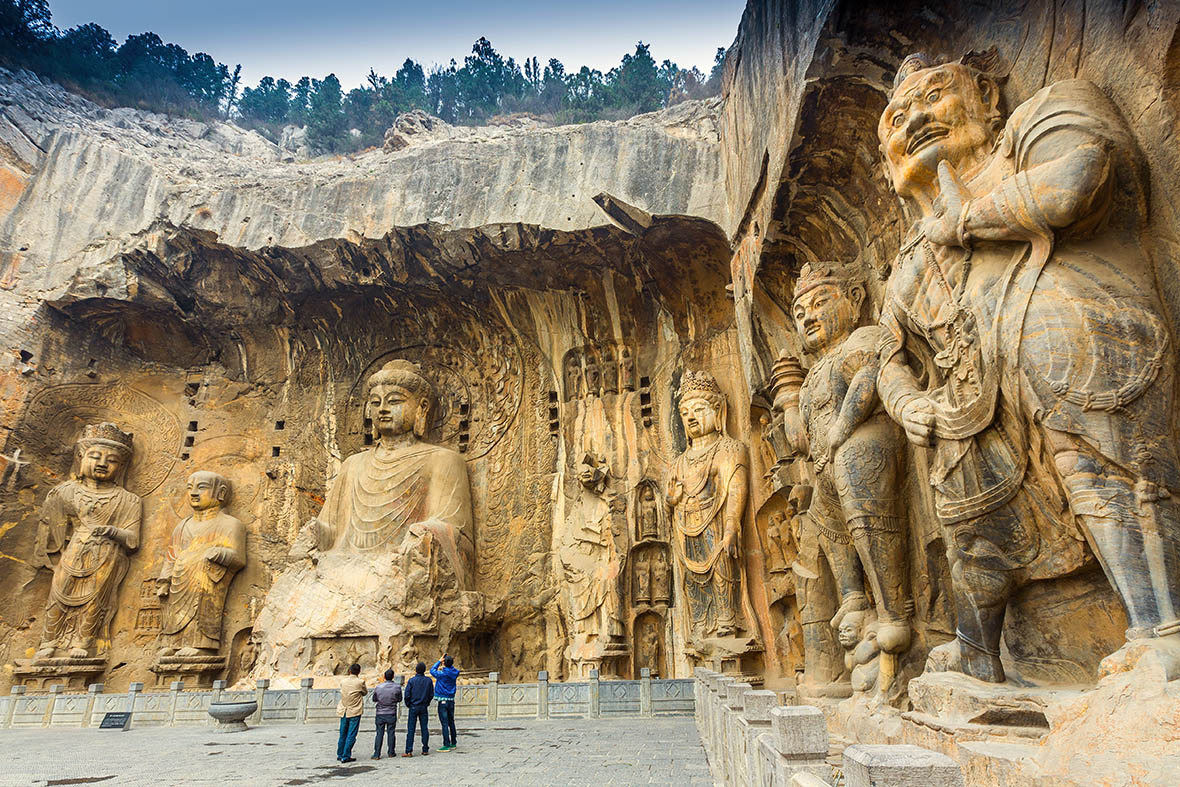 While Luoyang is known for having the first Buddhist temple in China, its status as a central hub for Buddhism in the Middle Kingdom was solidified with the construction of the Longmen Grottoes. This, in short, is why people come to Luoyang.
Primarily constructed from 493 to 1127, this mesmerizing site contains around 100,000 Buddhist statues within its 2,345 artificial caves. Some of the statues are but an inch tall while others tower at over 57 feet. There are around 2,500 stelae and inscriptions – so many that a portion of the site has been deemed the "Forest of Ancient Stelae".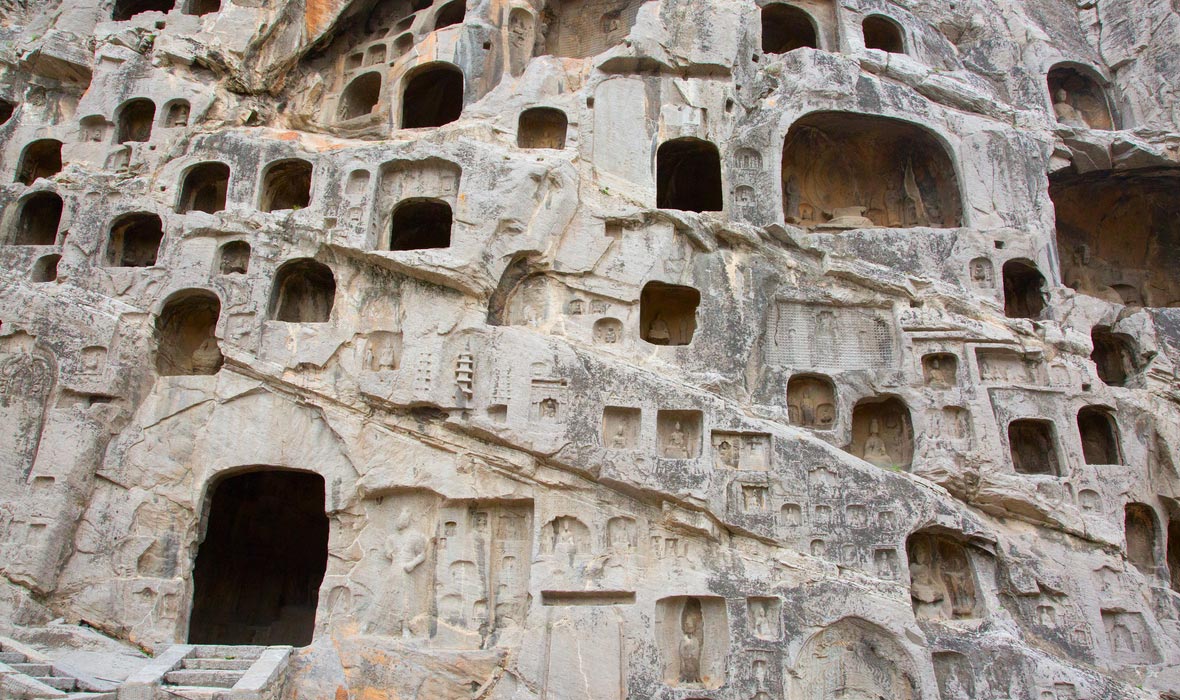 The numbers are staggering, and yet all the works contain meticulous, intricate details. Such care led the site to be inscribed on the UNESCO World Heritage List for its "outstanding manifestation of human artistic creativity." Many of the rock reliefs and artificial caves were once painted, and though the colors have faded, the site's splendor remains.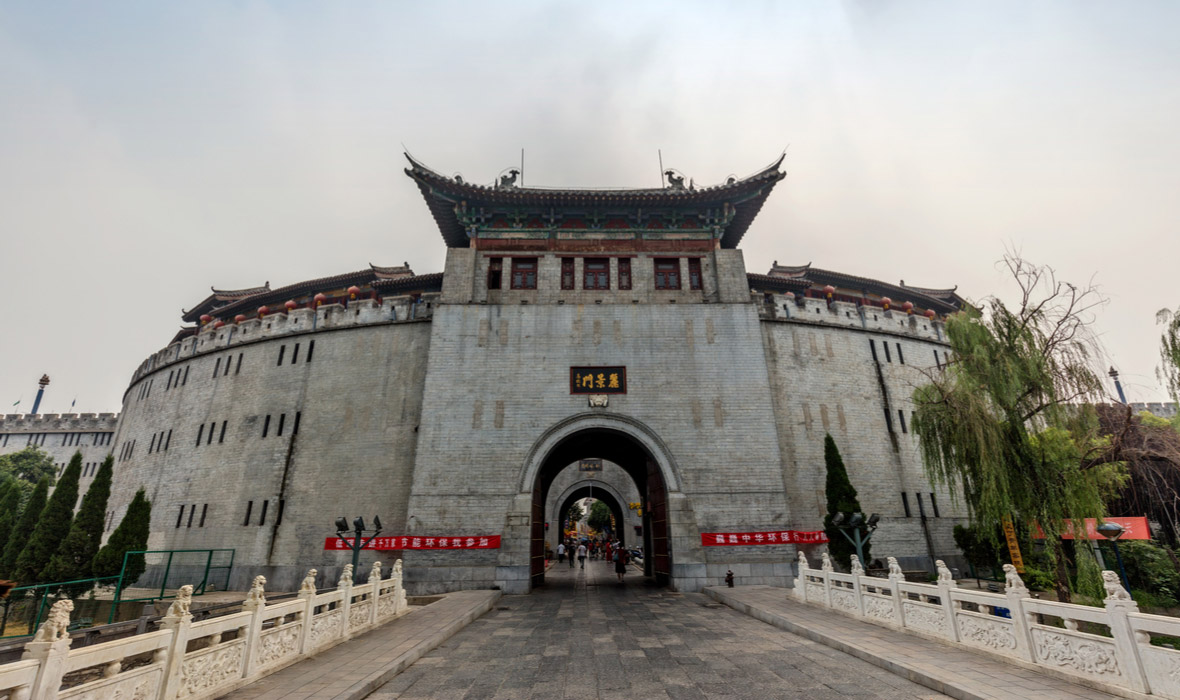 Sated with thousands of years of history, the storied tale of one of the world's great religions, and a greater understanding of the craftsmanship of our shared past, it'll be time for a shop and a bite to eat. But, this is Luoyang we're talking about. Even that's going to be steeped in history.
Lijing Gate is where you enter Luoyang Old Town, and that alone is worth the short ride northeast of the city – a high, thick wall filled with the bustle of commerce. A remnant of the Sui Dynasty, these are the doors travelers will walk through to get to some souvenirs and local eats.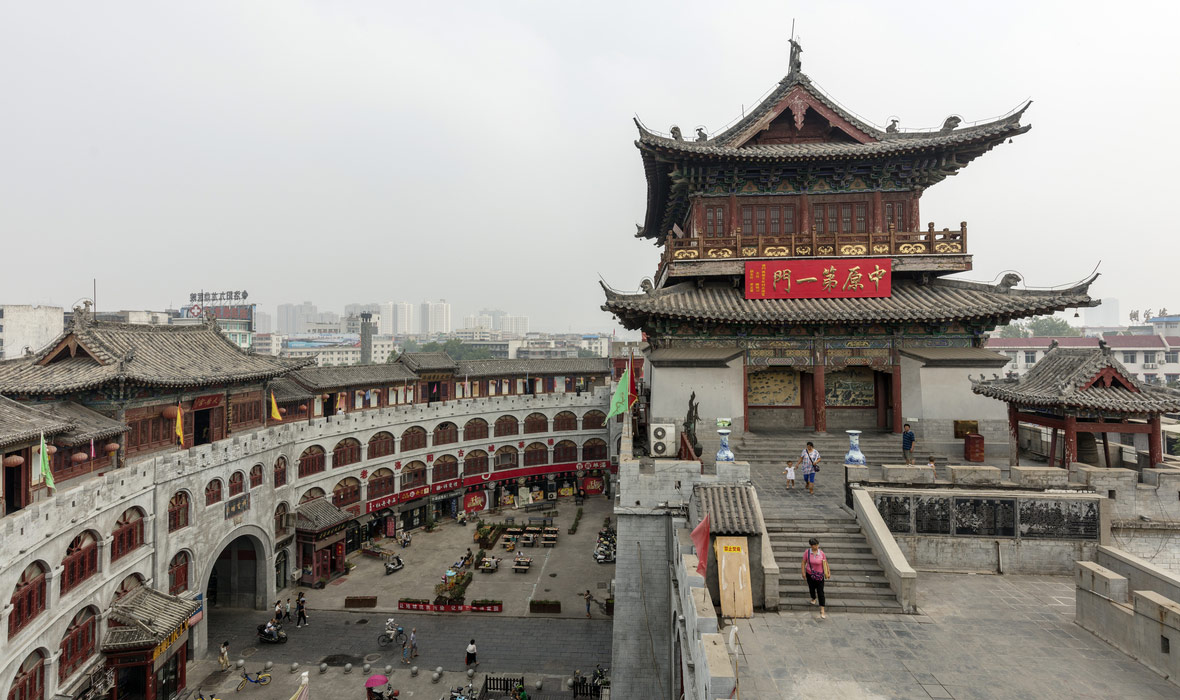 Inside the immediate gated area, there is the Hall of Nine Dragons, Hall of the Queen of Heaven, and Hall of Avalokitesvara. For fans of imperial China, the Emperor's Archive introduces 104 emperors who founded their capitals in Luoyang. Local handicrafts like calligraphy and pottery are favorite souvenirs, and, if travelers are coming off the Silk Road, it's a great chance to dig into more Central China fare.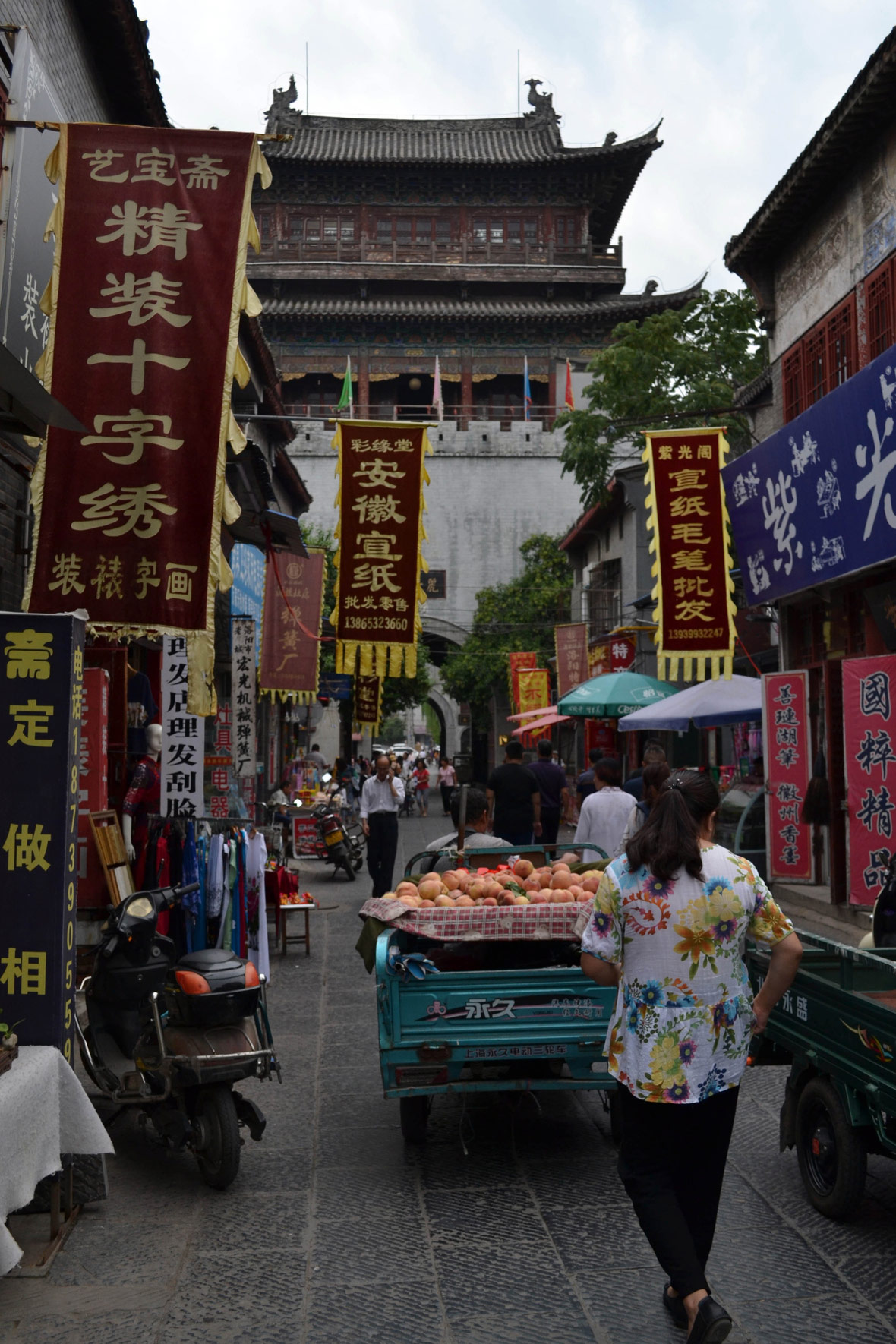 From April to May the National Peony Park, China National Flower Garden blooms with bright red and pink peonies, but all year round the Luoyang Old Town is steeped in history, the walls often featuring bright red lanterns.
Fed and amazed, travelers can hop right back on the bullet after sundown and have a leisurely train ride back to Xian or keep on taking the train further east to Beijing.