Example Itinerary
A Japanese Adventure: Volcanos, Valleys, Shrines, & Spas
How can you hit the city, the coast, the volcano and the valley in just two weeks? With this carefully-curated two-week Japan itinerary focused on the remote areas of Kyushu and Shikoku, it's more than possible. Your trip will start and end in bustling Osaka, and bring you to the Natural World Heritage Site of Yakushima Island, the Takachiho Gorge and Shrine, Mount Aso, an active volcano, and the incredible landscape of the Iya Valley. From city nights to mountain treks, you'll experience the cultural charm and natural beauty of remote Japan, without surrendering luxury!
This itinerary is an example. It's designed to inspire you and provide you with thoughtfully curated ideas. You can choose to do this exact itinerary or completely personalize it. All trips are 100% bespoke.
Highlights
• Spirituality: Explore Mikurodo Cave, a significant Buddhist site where Kukai the monk attained enlightenment.
• Iya Valley: The majestic Iya Valley is known for its steep, forested slopes, vine bridges and thatched-roof farmhouses.
• Natural Heritage: Some of the oldest trees in the world can be found in Kirishima-Yaku National Park - a testament to Japan's immense respect for nature.
• Mount Aso: Ride an aerial tramway up Mount Aso, the largest active volcano in Japan and one of the largest in the world.
Day-by-Day
Day 1
Osaka
Your exciting Japanese adventure begins in the cosmopolitan city of Osaka, home to 19 million people. You will arrive in the afternoon and be transferred to the Ritz Carlton or St. Regis hotel where you may rest for the evening or refresh yourself for a night on the town.
Day 2
Yakushima Island
After an optional morning tour of Osaka, you will fly to Yakushima Island, located off the southern tip of the mainland. Settle into the Sankara Hotel & Spa and soak up the sea views before enjoying a delicious, authentic dinner.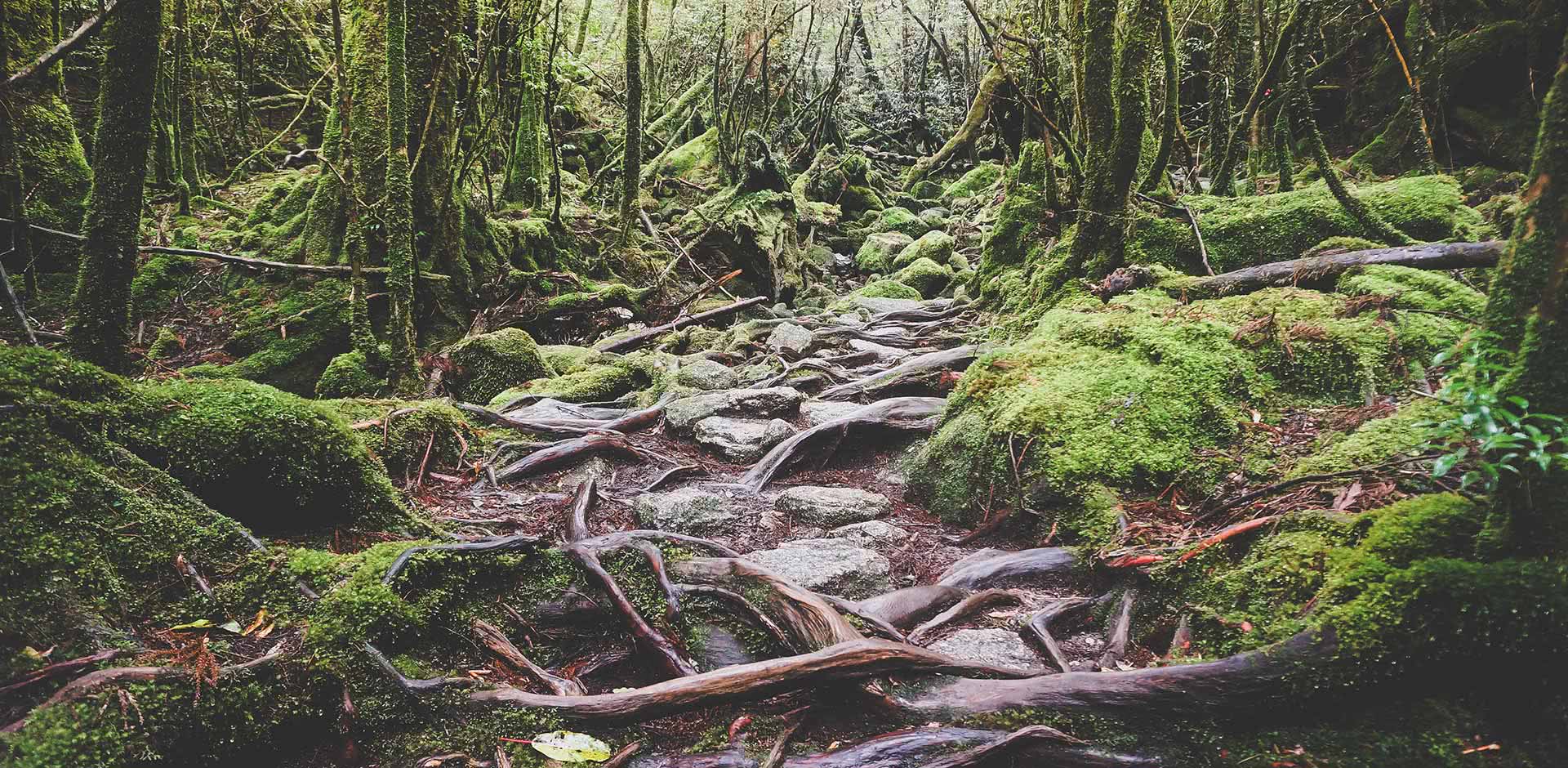 Day 3
Yakushima Island
Spend the day touring the incredible Yakushima Island, most of which is covered by the Kirishima-Yaku National Park. Enjoy a scenic drive through the rainforest, where you will see some of the oldest trees in the world, as well as a wide array of flora and fauna.
Day 4
Yakushima Island
Enjoy one more day on Yakushima Island: today, you'll hike through the rainforest - designated a Natural World Heritage Site – and view an incredible waterfall up-close before returning to the Sankara Hotel & Spa for one more night.
Day 5
Kurokawa
After a free morning to soak up the island, you'll leave Yakushima and fly to Fukuoka, where you'll be picked up and transferred to Kurokawa Onsen, a town best-known for its incredible natural hot springs. Spend the afternoon and evening exploring the town before relaxing for the night at a local guesthouse.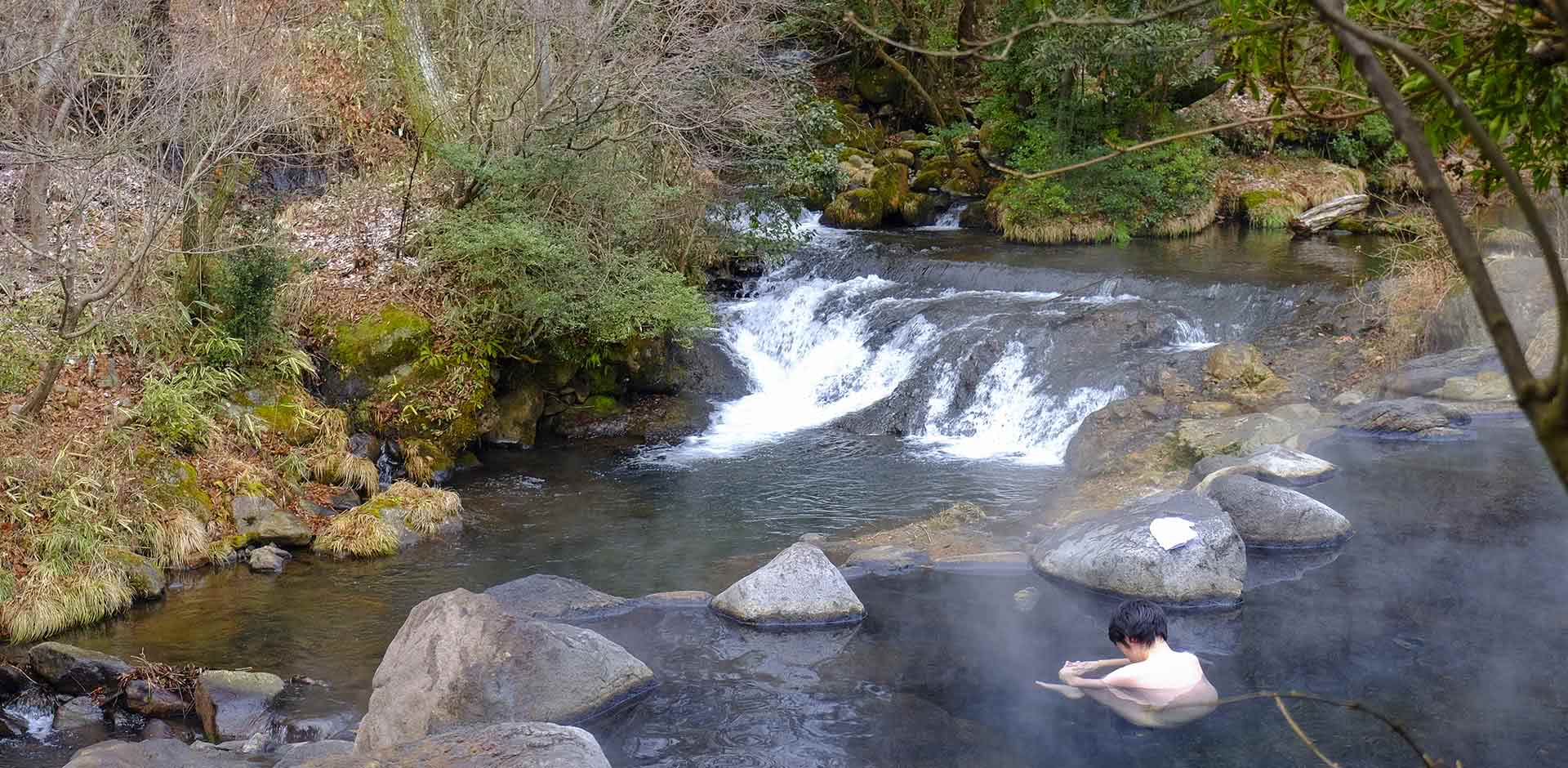 Day 6
Kurokawa
Today, enjoy a day of touring local sites, including the Takachiho Gorge, an incredible natural landscape formed by volcanic lava, the Takachiho Shrine, an ancient Shinto shrine, and Kunimi Hill, the perfect spot for mid-afternoon hike. After your full day, you'll return to your guesthouse to relax for the evening, ahead of the second-half of your journey.
Day 7
Kurokawa
For a full day excursion, you'll head to Mount Aso, an active volcano. If available, board the aerial tramway to ascend to the incredible volcanic vent viewing spot and take in panoramic views from several different hiking trails. If the tram is deactivated due to volcanic activity, embark on a half day hike to the cusp of the vent or visit the Kurokawa hot spring for a dip in a volcanic onsen.
Day 8
Uwajima
This morning, you'll drive to the city of Beppu, located 2 hours away in Oita Prefecture,and visit Beppu's Eight Hells – multicolored volcanic pits filled with boiling water and mud with menacing names like Blood Pond Hell and Shaven Monkey's Head Hell. From Beppu, you'll enjoy a ferry ride to the city of Uwajima, where you will check into a local ryokan and enjoy the afternoon at your leisure.
Day 9
Uwajima
Spend the morning exploring Uwajima, from the Warei Shrine to the Date Museum, the Uwajima Castle to the Doi Pearls. After lunch, take a hike along the coast for beautiful views. If the dates line up, you may be able to see a bullfighting event before spending an evening under the twinkling lights of the city.
Day 10
Muroto
After a leisurely morning, you'll drive 4.5 hours to the small city of Muroto. Check into the luxurious Hoshino UTOCO Auberge & Spa, settle in to your new surroundings, and enjoy your evening overlooking the ocean from the expansive patio.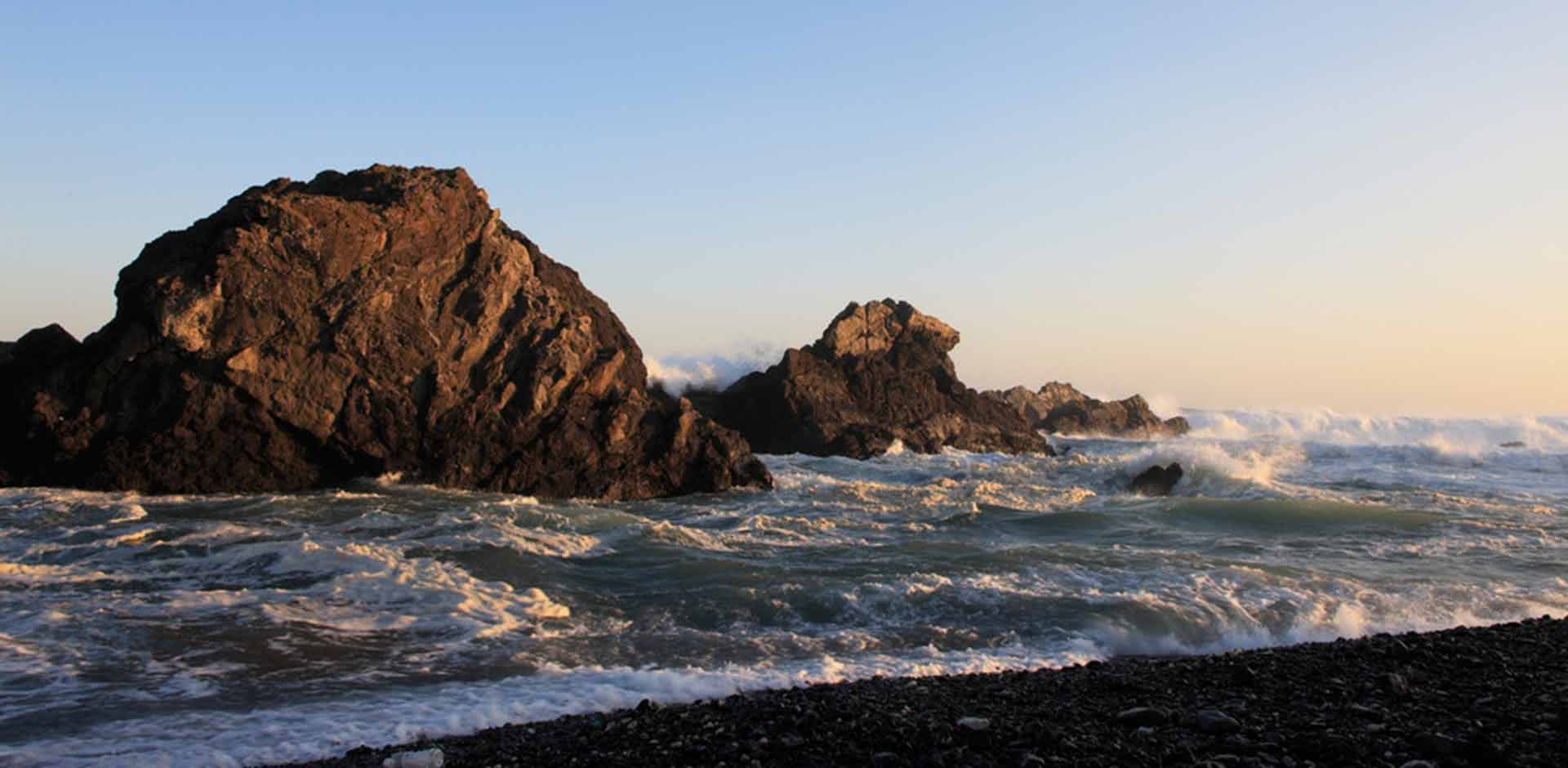 Day 11
Muroto
This morning you'll explore Muroto, visiting tourist destinations such as the Ransho Promenade and Global Geopark. You'll also venture to the Mikurodo Cave, famous for being the place where the revered Buddhist monk Kukai became enlightened. End the day with a bang by taking a thrilling hike along the coast before returning to your luxury hotel.
Day 12
Iya Valley
Today, you'll spend a full day touring: first driving to Iya Valley, deep between the mountains of the Tokushima Prefecture. Here, you'll board a cable car to ascend into the mountains for some hiking before retiring to the Iya Onsen Hotel for a good night's sleep.
Day 13
Iya Valley
After a hearty breakfast, set out to explore Iya Valley: trek through the incredible landscape, over historic vine bridges and traditional mountainside villages for a true glimpse into valley life. Return to the Iya Onsen Hotel for your last night.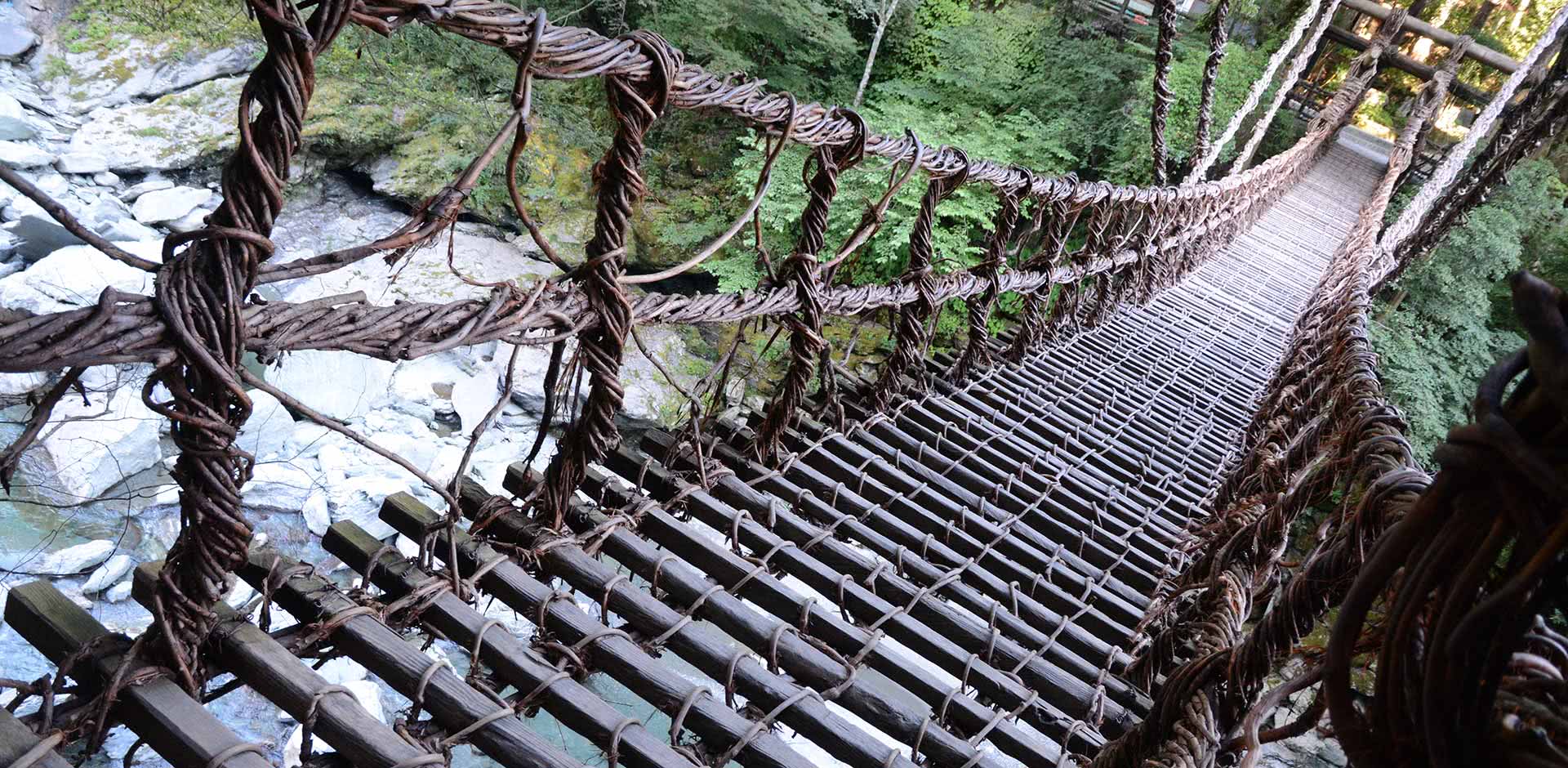 Day 14
Departure
Today, your Japanese adventure comes to an end – but not before one last bout of sightseeing. You'll drive to Takamatsu where you can squeeze in a visit to the Ritsurin Garden & Tea House and the Yashima-ji temple, and perhaps even a hike in Shikoku Mura Park. Afterward, you'll board a train for Osaka, where you'll catch your flight home or onto your next destination.
TERMS AND CONDITIONS
Price is based on double or twin hotel room occupancy and includes accommodation, transfers, car/driver, English-speaking guide, activities and entrance fees, breakfasts and some casual lunches while touring. Flights and optional special activities will be quoted separately. Most personal expenses, including dinners, alcoholic beverages, spa treatments and gratuities can be paid on the spot while traveling. Prices may vary depending on season, choice of accommodation and other factors.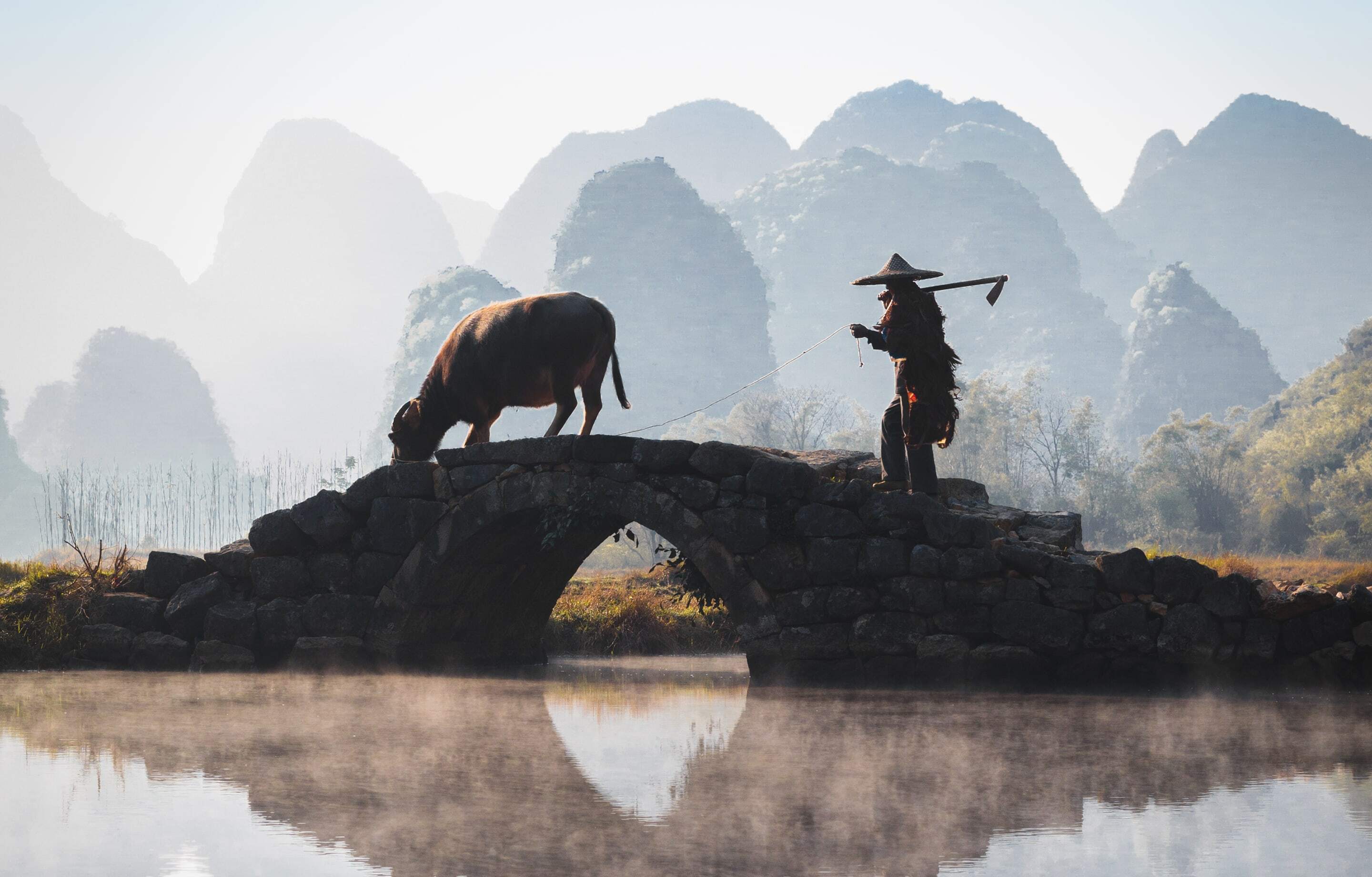 Why Remote Lands?
Exclusively Asia
With Remote Lands you'll travel with people who have made Asia the solitary focus of their own lifelong adventure. As our guest, you'll discover Asia on a journey that is completely, authentically your own, adapted from our own remarkable experiences and adventures over the years.
With Remote Lands you'll travel with people who have made Asia the solitary focus of their own lifelong adventure. As our guest, in the continent that our north American founders Catherine and Jay have adored and explored for decades, you'll discover Asia on a journey that is completely, authentically your own, adapted from our own remarkable experiences and adventures over the years.
Travelogues
An Asia-focused magazine brought to you by Remote Lands – a platform for adventure, luxury, and authenticity from experts and explorers around the continent.
What Others Say
Here is a small selection of the kind words our guests have said about us, as well as features by journalists and travel writers.
From the moment I happened upon the REMOTE LANDS website over a year ago, browsed the options, I knew that this would be well worth it. The entire staff is nothing less than professional with service that made us feel like royals.
This was truly the trip of a lifetime. Magical destinations, the most luxurious hotels in the world, and the most wonderful travel companions we could've wished for. We were treated like family everywhere we went and we have 14 new best friends.
We have used some of the top rated travel specialists all over the world and, without question, Catherine Heald and Remote Lands are at the very top of the list!
Stay Informed:
Newsletter