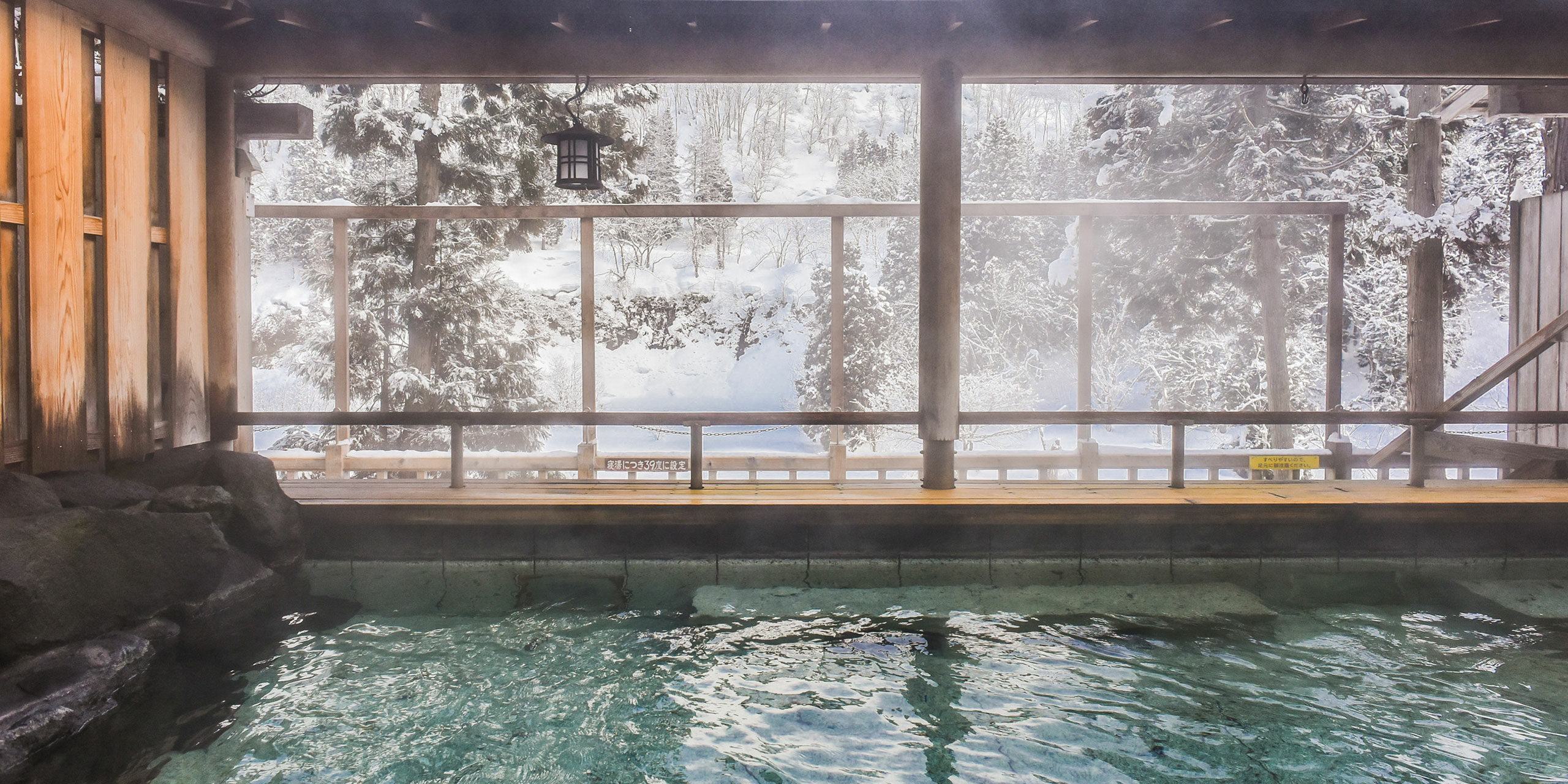 When you're ready to travel again, you might feel like soothing your soul and starting afresh. Where better to be reborn than the Land of the Rising Sun? From forest bathing to onsens, Japan is the perfect place to heal, think, soothe and rejuvenate. Whether it's the wilds of Tohoku or the hot springs of Ishikawa, Japan has a wealth of experiences for your wellbeing.
SPIRITUAL JAPAN:THE PATH OF PILGRIMS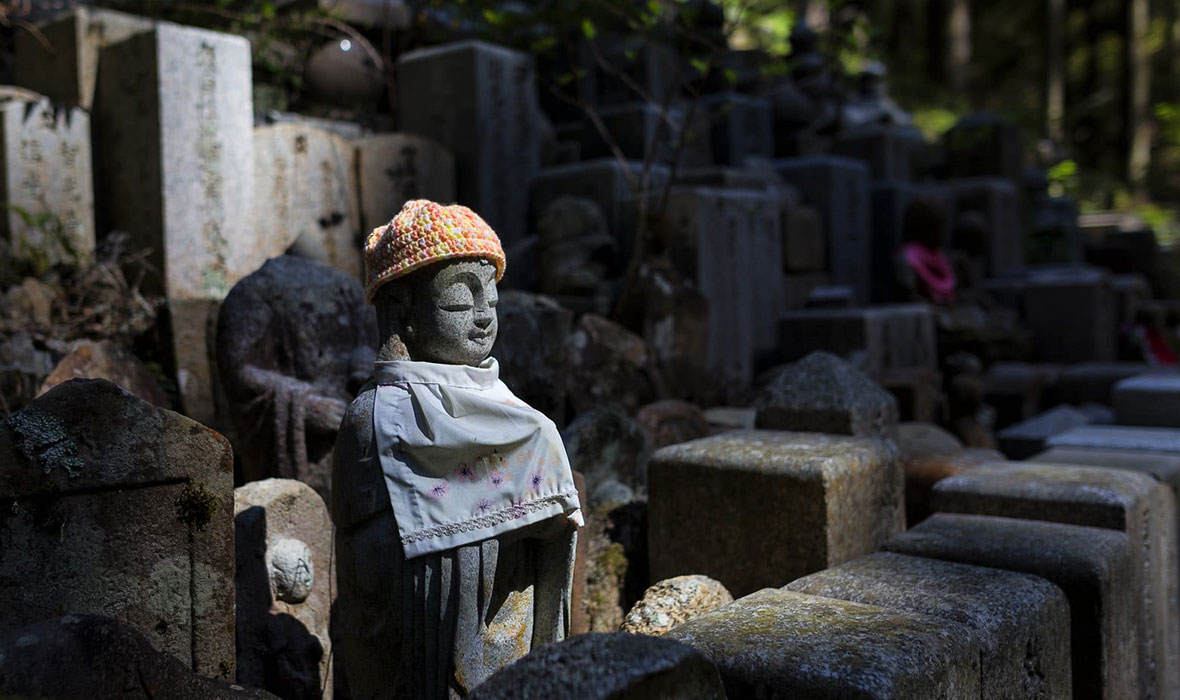 Spend five days on the Kumano Kodo Pilgrimage, visiting the three grand shrines of Kumano as you stay at private island hotels and luxury ryokans on this spiritual journey of wellbeing.
This relatively quick trip — ideally added to a longer journey through Japan — features the Grand Shrines of Kumano Hongu, Kumano Hayatama, and Kumano Nachi in an area dotted with steaming, bubbling Japanese onsens. Each night travelers will stay in either a luxurious hotel or in the serene surroundings of Shukubo (guest rooms provided by monks for temple guests and pilgrims). The trail is of such cultural importance that in 2004, UNESCO registered the Kumano Kodo Pilgrimage as part of "Sacred Sites and Pilgrimage Routes in the Kii Mountain Range". The Infinito Hotel and Spa located on a hill in Shirahama Onsen town is known for its unique rock formations and is one of the highlights of the journey.
COLORS OF AUTUMN IN TOHOKU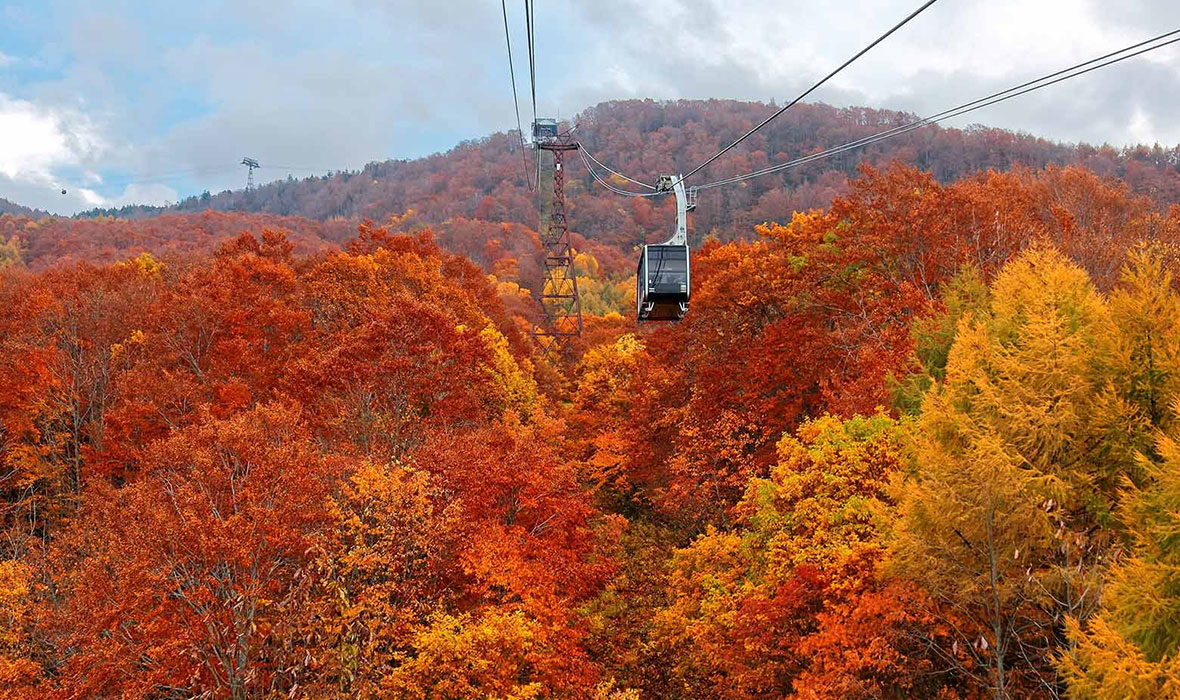 Tohoku is Japan's natural heart, and it comes alive in autumn. Travel for 14 days from Tokyo to Hirosaki on this relaxing journey through the peaceful surrounds of northern Honshu.
Japan's scenic Tohoku region is the nation's travel frontier: rugged, rustic, and gorgeous, with some of the best fall foliage in Asia. The leaves turn around October to November and you can see mountainous areas like Urabandai transform into warm-colored leaves against the intense blue of Lake Towada's waters. In addition to sightseeing out in the natural world, you'll also get to visit a number of cultural heritage sites that range from one-of-a-kind Buddhist pagodas to traditional Japanese castles.
Highlights of this journey include Matsushima Bay — dotted with pine-filled islands and red-lacquered traditional bridges — as well as the summit of Mt. Hakkoda. For lovers of Japanese culture there's Kakunodate, a former samurai village home to preserved traditional homes and cultural artifacts that date back hundreds of years.
SPIRITUAL JAPAN: A SACRED JOURNEY THROUGH THE PATH OF PRAYER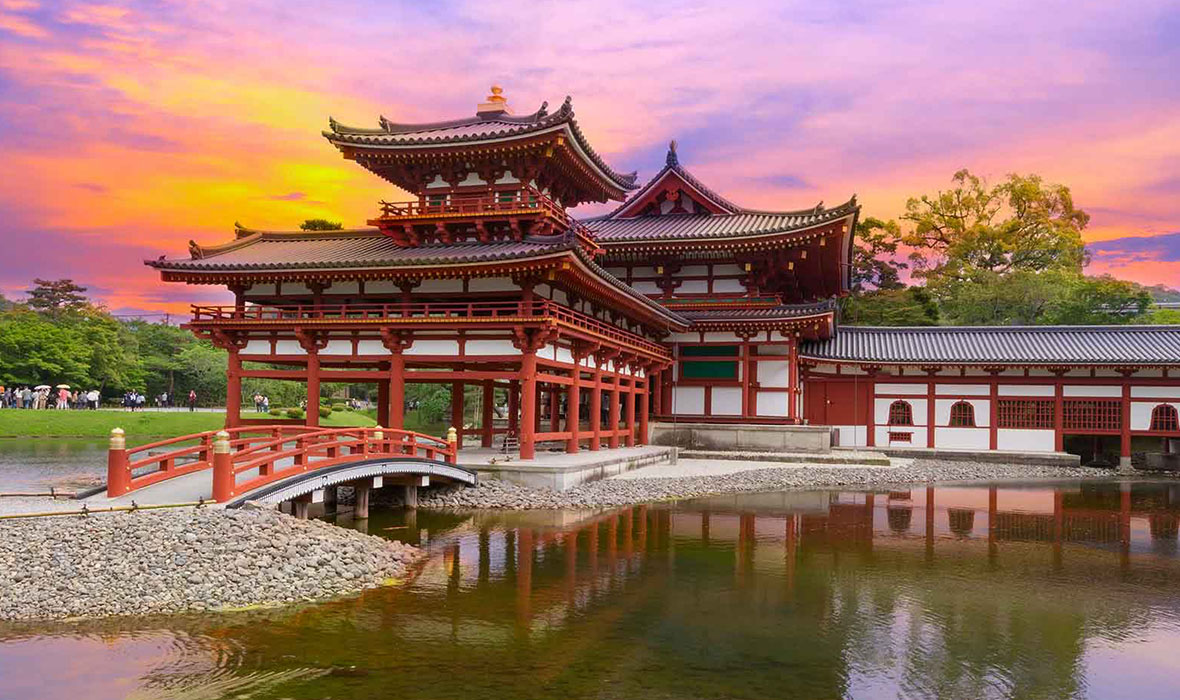 With views through bamboo and Japanese cypress forests, this rejuvenating 10-day adventure from lush hotels of Kyoto to the Shima peninsula is a mix of the natural and the cultural.
This journey will introduce travelers to the fascinating culture and history of the ancient capital of Kyoto and beyond. In addition to sites like the Golden Temple and perhaps a stay at the new Aman Kyoto, travelers can delve into the spiritual side. On this trip, guests can meet with monks and enjoy a private meditation session. In addition to the Kumano Kodo Pilgrimage, travelers will explore sites such as the Kokedera (Moss Temple), the Tenryuji Temple, and the Kumano-gawa River.
Kyoto is a great place to visit in autumn and winter and would make an ideal time to plan a little getaway for the holidays — spiritual or not. The Aman Kyoto is an ideal getaway for luxury travelers and Aman junkies.
A JAPANESE ADVENTURE: VOLCANOS, VALLEYS, SHRINES, & SPAS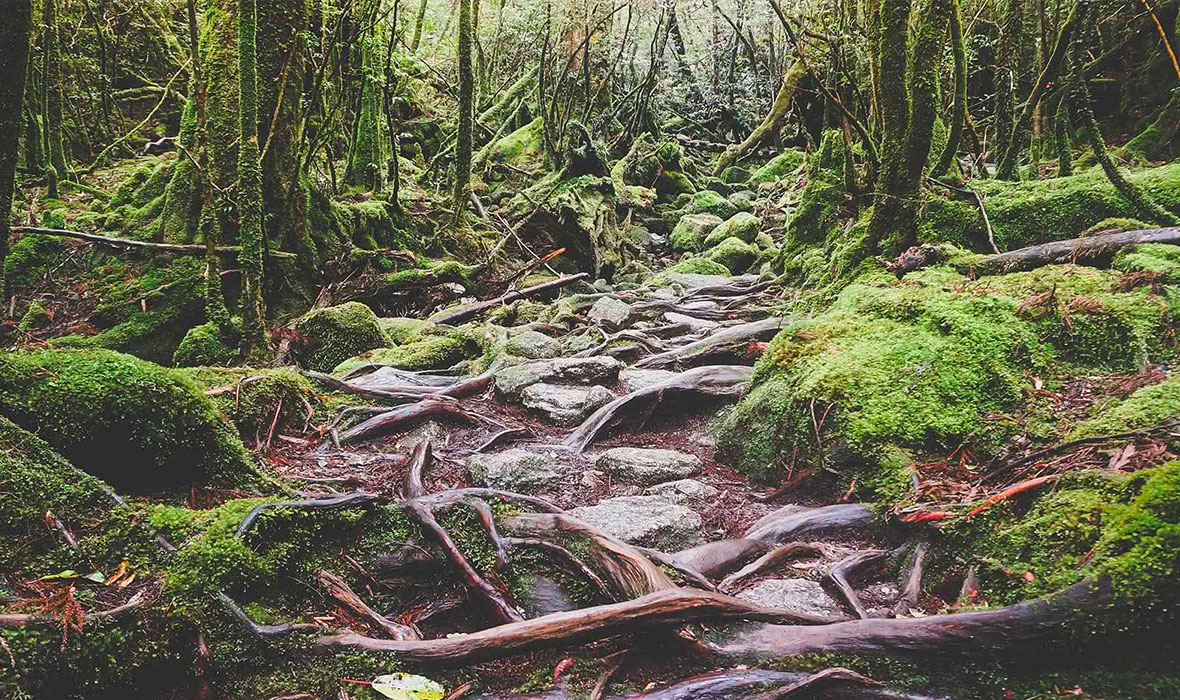 A Remote Lands favorite, this journey combines wellness and spiritual wellbeing with a little bit of adventure. This two-week journey from Osaka to Yakushima Island includes relaxing onsens and unique cuisine paired with the Aso volcano and Eight Hells of Beppu.
The journey begins in bustling Osaka and continues to Mount Aso, an active volcano. and the incredible landscape of the Iya Valley. If available, travelers board the aerial tramway to ascend to the volcanic vent viewing spot and then take in the views from different hiking trails. If the tram is deactivated due to volcanic activity, it's a half-day hike to the cusp of the vent.
Throughout the expedition, travelers will stay at traditional Japanese ryokans, such as Oyada Nonohana and Kiya Ryokan.
AUTHENTIC JAPANESE CULTURE ON THE ISLANDS OF KYUSHU AND SHIKOKU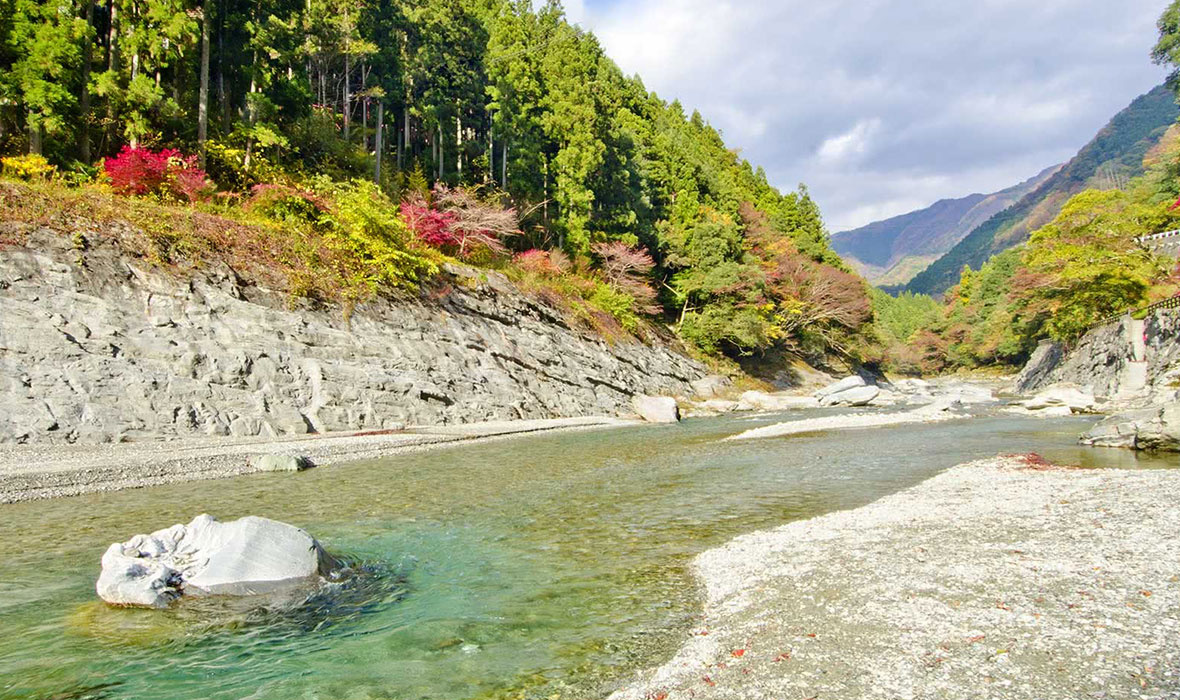 Explore Honshu, Shikoku, and Kyushu on this 17-day adventure that will see travelers hiking the largest waterfall in Yakushima to the most sacred ancient shrine in Japan on this once-in-a-lifetime journey.
Kyushu and Shikoku are two of Japan's most fascinating islands, primarily because they contain rarely seen charms. For anyone looking to get off the well-trodden tourist trail, this is the perfect adventure to experience unique landscapes, architectural wonders and towns rich in culture and history, all with the help of a local guide.
As COVID's travel restrictions continue to dominate the news cycle, Japan is slowly but surely opening up. So, if you want to beat the rush, start planning for Japan.