There of plenty of places in the world where travelers will find pastoral countryside and unique cuisine, but Japan sets itself apart with a distinctive diversity of culture and tradition. For those seeking respite from the garish robot bars of Tokyo or endless temples of Kyoto, there's a 70-kilometer road-and-bridge bike ride through six islands in rural Japan known as the Shimanami Kaido.
This ride takes cyclists from Onomichi in Hiroshima Prefecture to Imabari in Ehime Prefecture where along the way riders will find a bounty of breathtaking views, from small and charming towns tourists often miss to the serene Seto sea and across seven magnificent bridges – including the Tatara, one of the world's longest suspension bridges.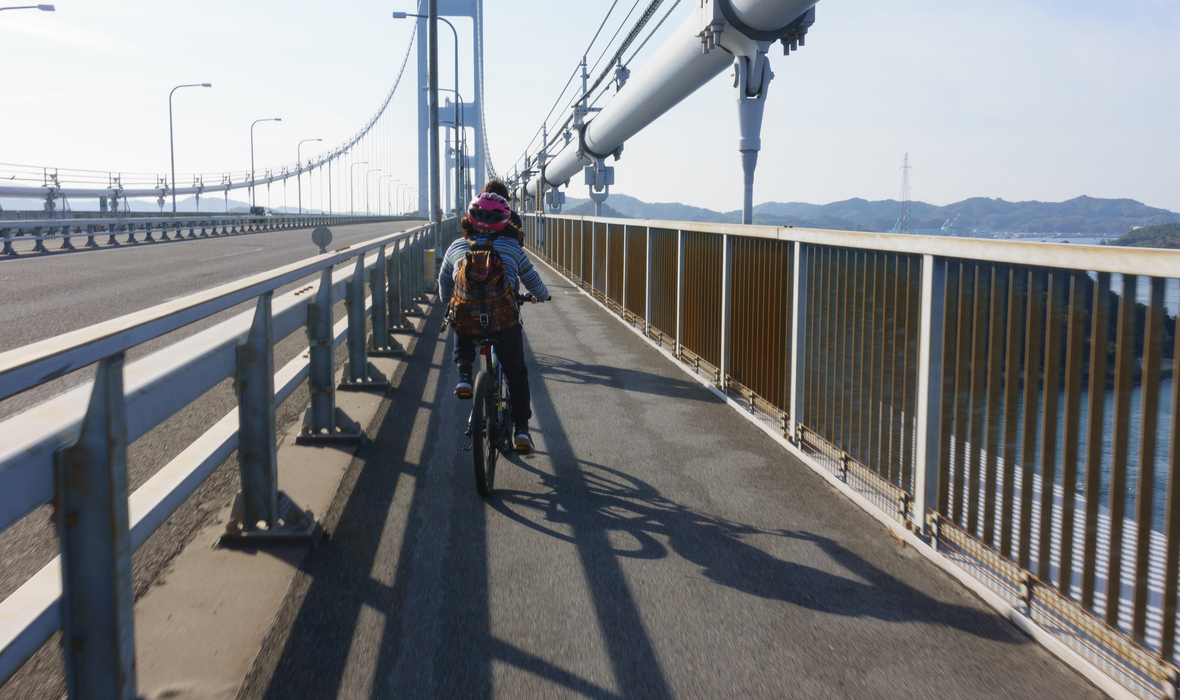 The Shimanami Kaido is for cyclists of all levels, and while it can be done in a day, it's also nice to take a break and stay the night at a local guesthouse or ryokan. Those not used to riding a bike regularly will need a break. While it's a casual and bike-friendly route, the trail is dotted with uphill climbs that can be trying for amateur cyclists.  
With bicycle rentals within walking distance of both Ominichi and Imabari station, it's a good idea to call ahead in peak season to reserve your two-wheeled steed.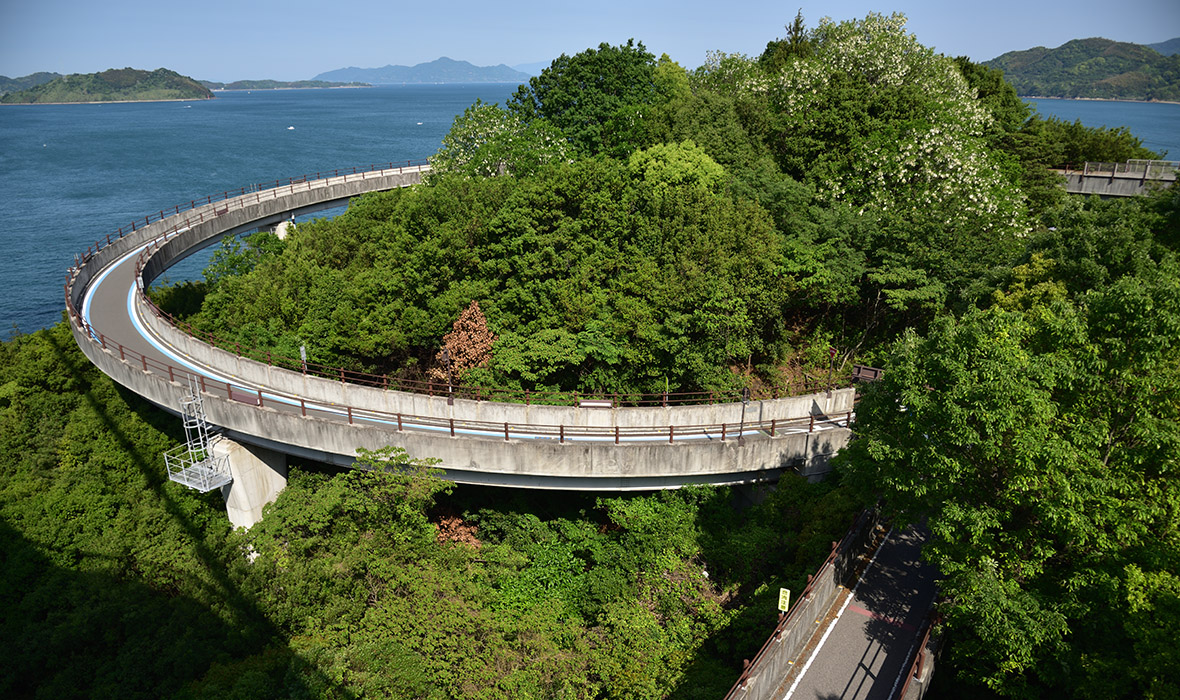 Rental bikes come in several types, from city cruisers with a basket and some gears to electric assisted bicycles equipped with multiple gears. Travelers are reminded that climbs are sudden and can last a few kilometers, so you'll want to be able to shift gears and do so easily. Regular cyclists know that it's important to raise your seat so that your toes are just off the ground.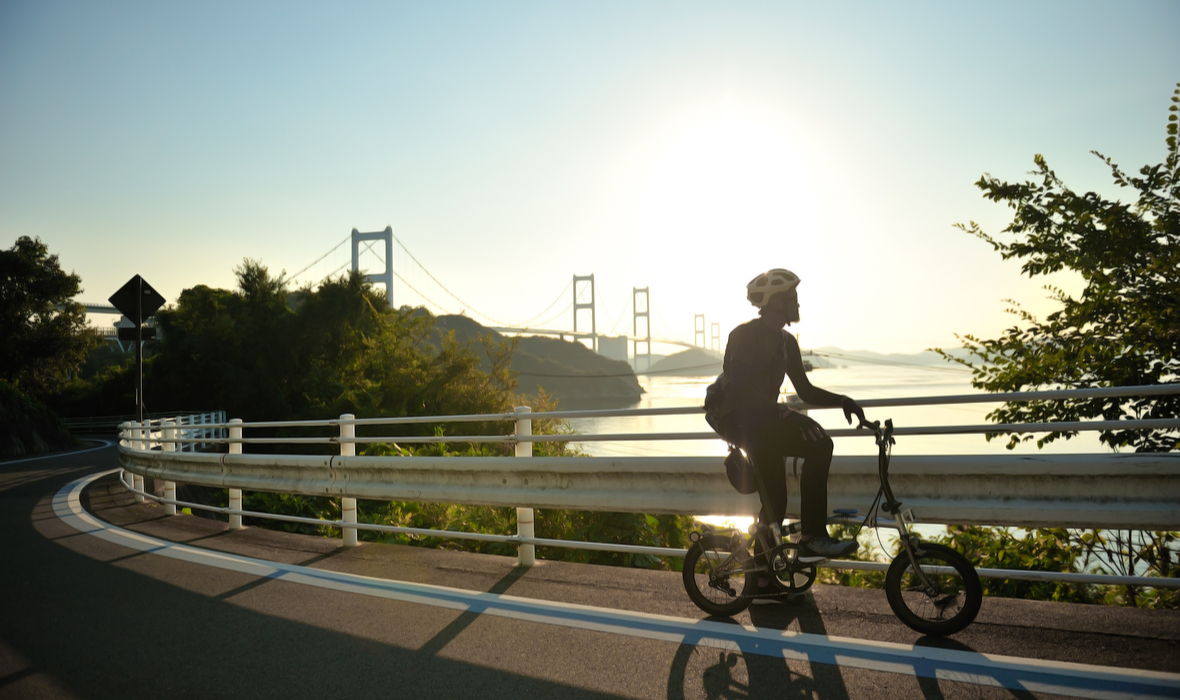 There are 13 public bicycle stations between Onomichi and Imabari that have pretty decent bikes with gears that will get riders from A to B. For high-quality road bikes, there are two bike stations – one in Onomichi and the other in Imabari – where travelers can rent a bike with a little more oomph.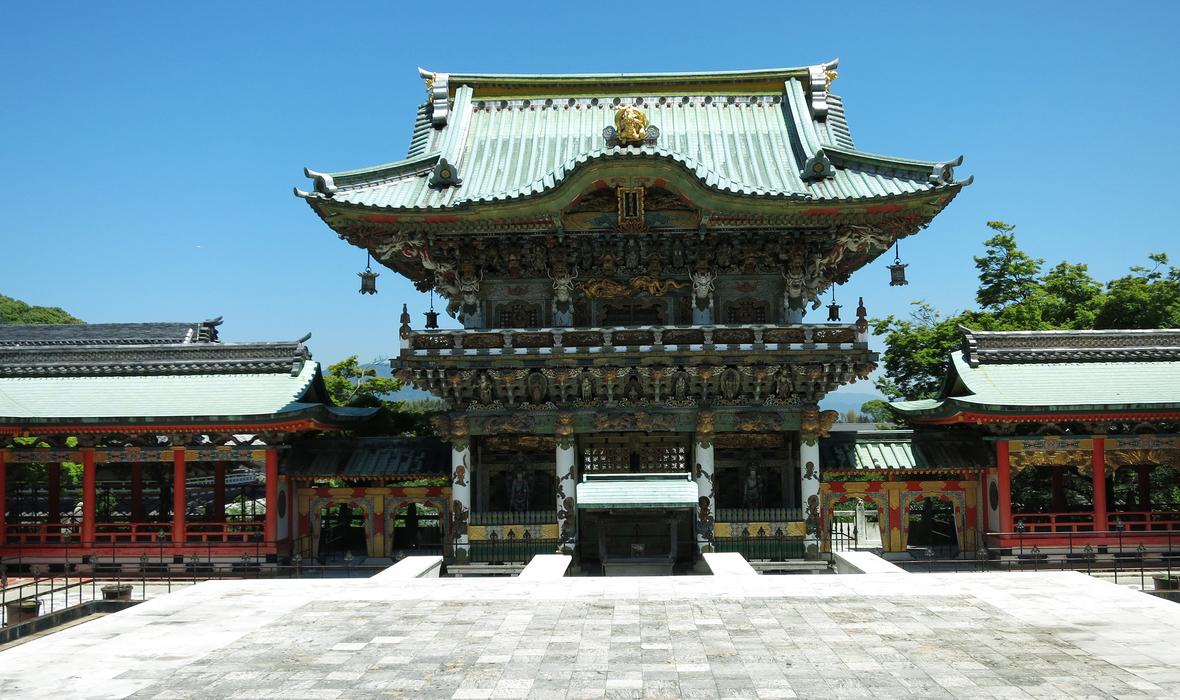 Cyclists can opt for a leisurely route straight through the Shimanami Kaido with nothing but scenic views or map out some worthwhile stops along the way.
The Innoshima Flower Center is a free attraction that's worth a stop if you need a quick break. Travelers can take a quiet stroll through the greenhouse and flower beds and enjoy nice views of the Seto Inland Sea from the observatory.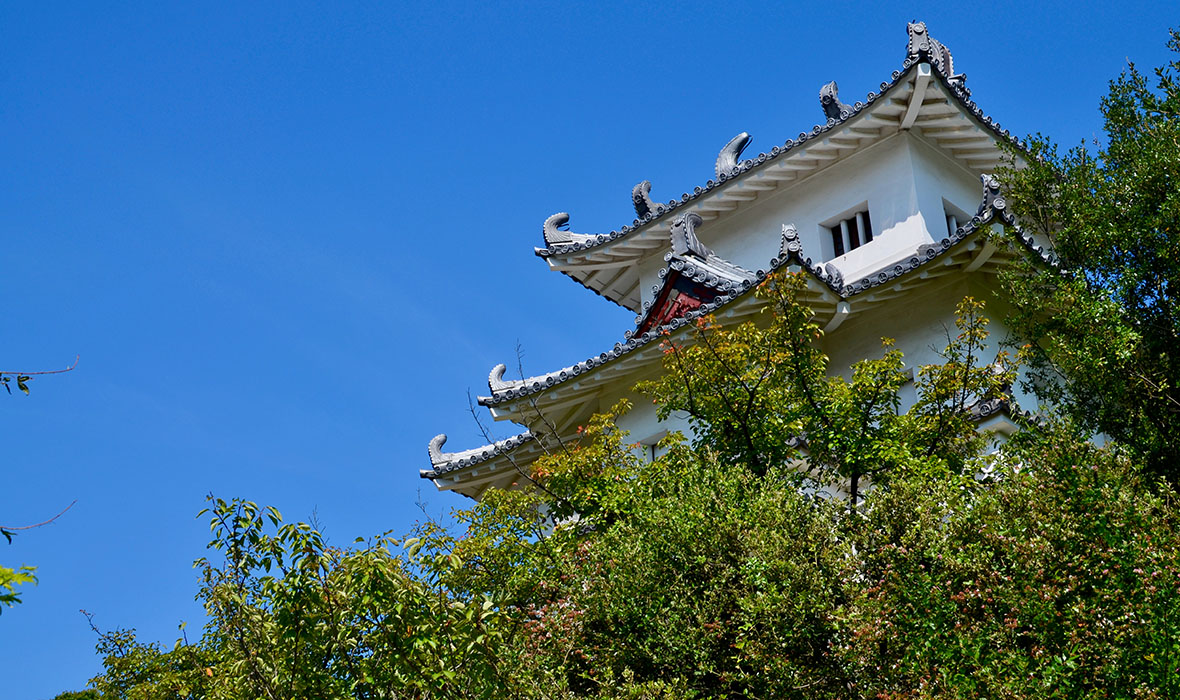 Further up the route, only 3.7 km southeast, is the Innoshima Suigun castle. This historical museum showcases the armor and weapons of the Murakami Suigun – a pirate clan that dominated the Inland Sea from the late Heian period up through the Sengoku period. Most of the displays have English descriptions and visitors are invited to try on samurai helmet and armor for photos. For more photo ops, take the short path outside of the castle that leads to a viewpoint with expansive views of the island.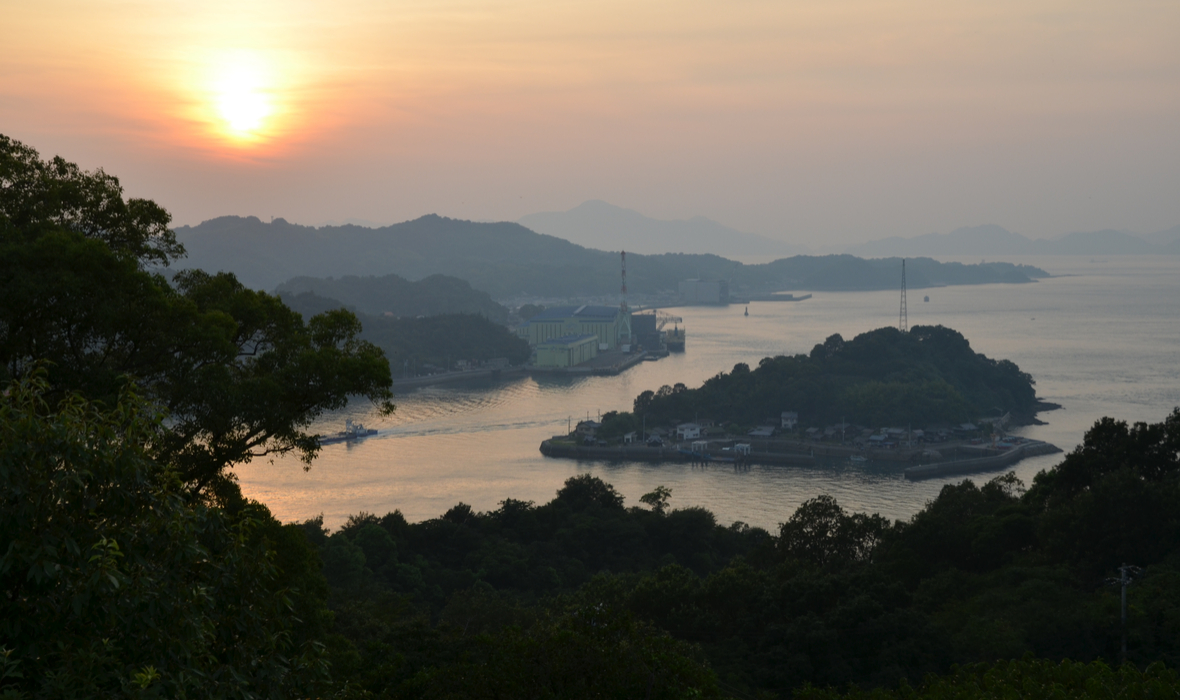 Once you've burned off some calories, riders can make a pit stop at Dolce in Ikuchijima for some refreshing gelato. The town and district of Setoda is the number one producer of lemons, so try this local shop's homemade lemon ice cream. Before heading out cyclists should stock up on some free lemon water for a much-needed boost in electrolytes.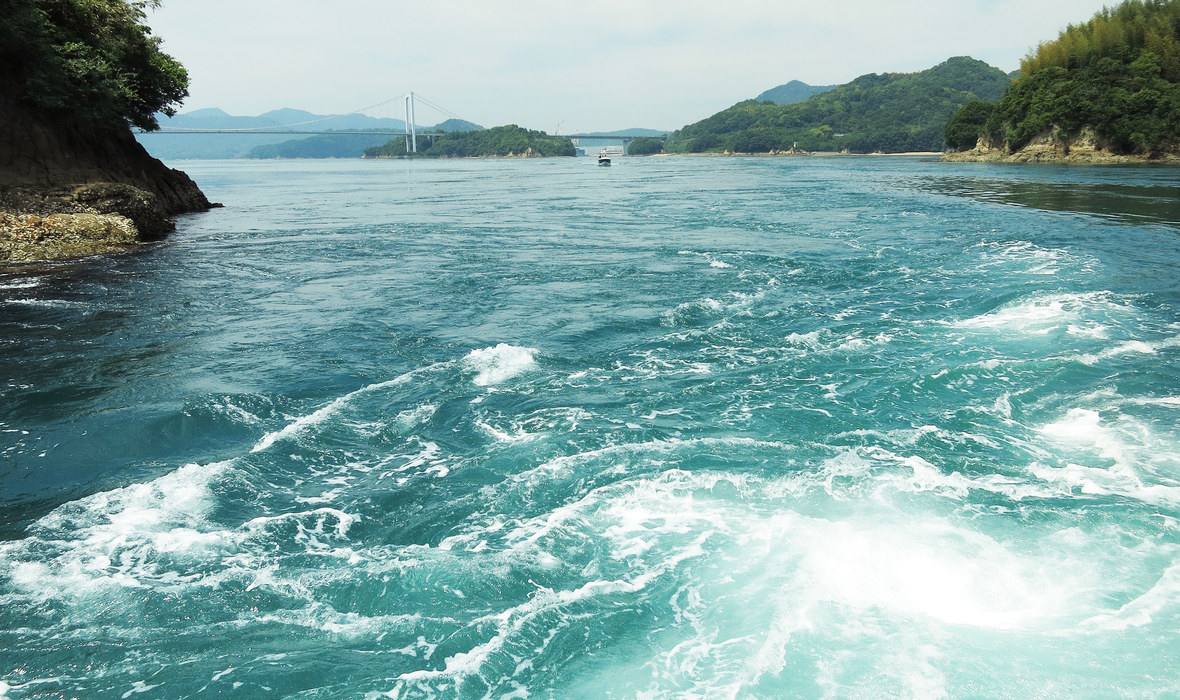 Travelers can easily spend hours exploring the shrines of Setoda on Ikuchijima Island, home to the Hirayama Ikuo Museum of Art and Kosanji Temple. Built in 1936, the temple was built by a Buddhist priest in memory of his mother and took over 30 years to complete. Open daily, each building in this complex is modeled after famous temples in Nikko, Kyoto, and other Japanese cities,which makes the visit feel like an excursion through Japanese history.
For a rural landscape, there's a surprising amount of art and culture to appreciate as well. Just 500 meters north of Kasanji Temple lies the Hirayama Ikuo Museum of Art, a museum dedicated to artist Hirayama Ikuo – the most celebrated contemporary Nihon-ga artist, famous for his Silk Road paintings of dreamy desert landscapes in China, Iraq, and Iran.
If you're traveling from Onomichi, Ōshima is the final island before reaching Imabari and is enclosed by the Kurushima Straight – one of the three strongest tidal currents of Japan. Spend the last leg of your journey by hopping aboard one of their boat tours and witnessing the powerful whirlpools. One company is called the Ocean Weather Ship of Quickwater and runs 50 minute boat tours from Tide Ferry Pier just off of the Kurushima Bridge on Ōshima.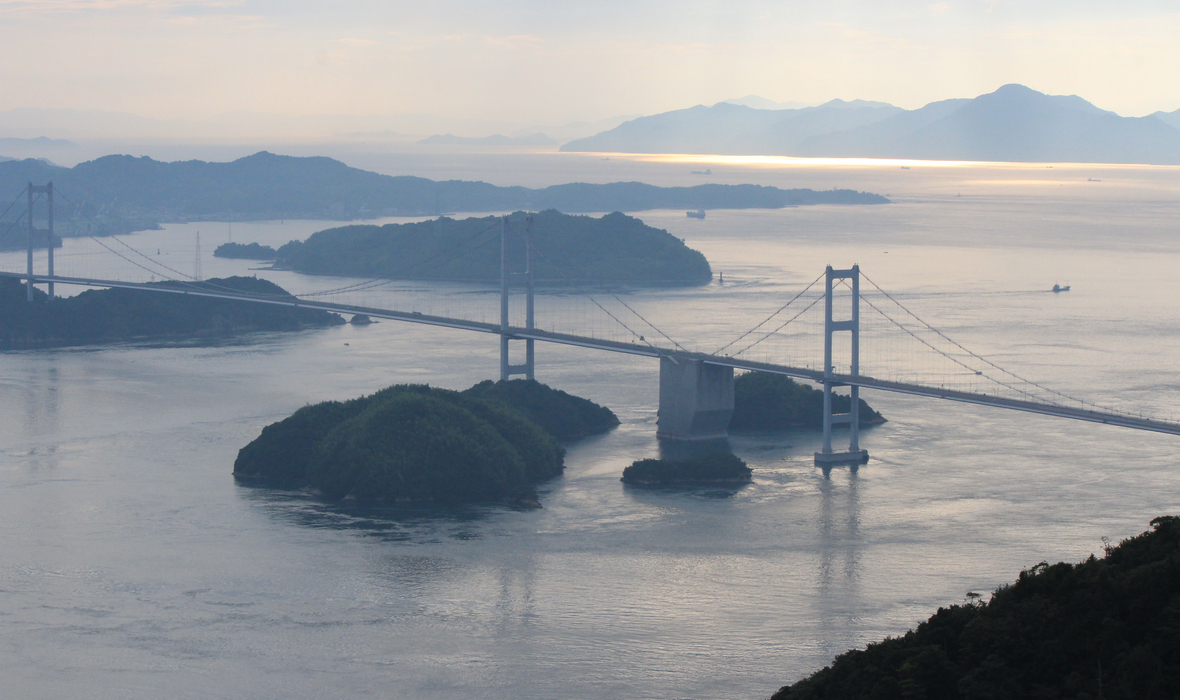 Before making the last sprint from Ōshima to Imabari, revel in the engineering feat that is the Kurushima Bridge – the longest suspension bridge in the world (4,015 meters long) – as you make your way over it. Raised elegantly out of the placid waters, this towering structure consists of three successive suspension bridges with four anchorages and six towers.
For the best views of the Kurushima Bridge along with the Imabari townscape to the south and, weather permitting, views of Mt Ishizuchi to the southeast, head to Ōshima's Kirosan Observatory Park. Sitting on Mt. Kiro at roughly 307 meters high, this observatory lies at the southernmost point of Ōshima and gives unobstructed panoramic views of the surrounding areas.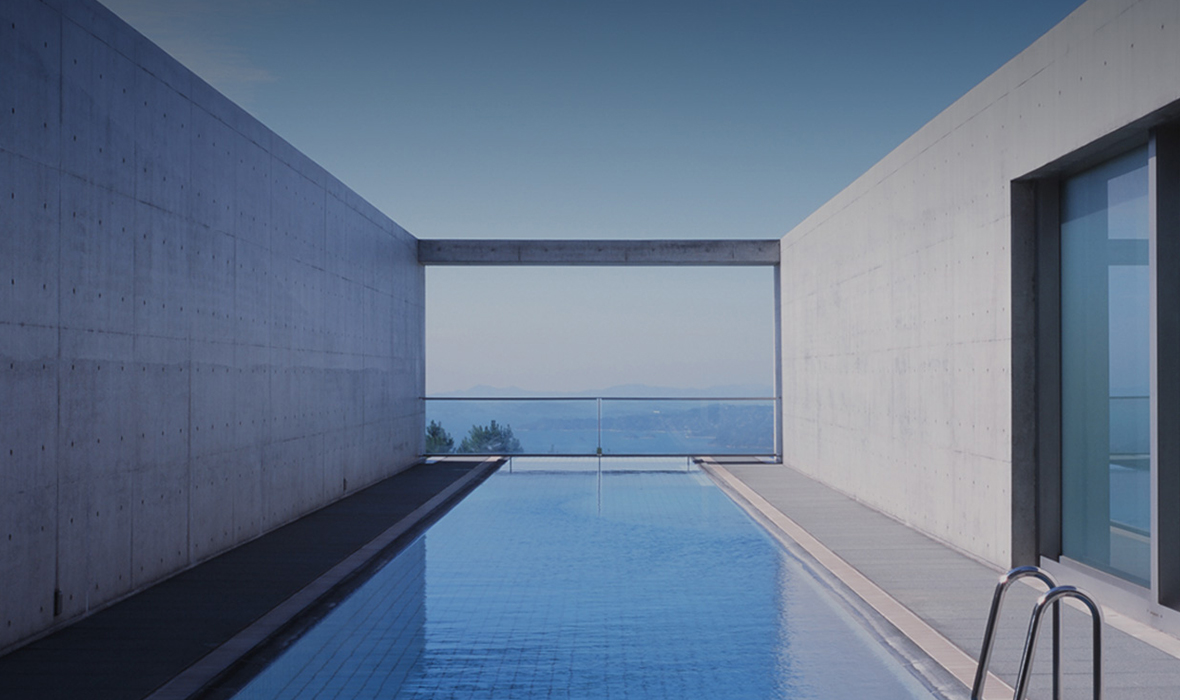 Unless you're a devoted cyclist, your body is going to be feeling the sweet, sweet burn of a 70 kilometer journey. Shimanami Onsen Kisuke is not the most luxurious of onsens – costing only about five dollars – but it's just off the Kurushima Bridge in Imabari. For the luxury traveler, jump your weary legs in a car and head an hour south to the Setouchi Retreat Aonagi for the rest of your journey.
Widely considered one of Japan's most scenic routes, Shimanami Kaido features spectacular views throughout and constant sea breeze. Enjoy the ride.