Around two hours from Kanazawa, the Noto Peninsula is one of Honshu's hidden treasures for luxury travelers, a mix of sea, culture, and excellent ryokans. The Noto Peninsula isn't necessarily unique as a cultural destination but it is a one-stop-shop for people who love everything Japan, from quaint traditional fishing villages to centuries of history and luxury accommodations right on the sea. The Noto Peninsula is the Japanese destination for discerning travelers looking for a destination slightly off the tourist trail.
"Nestled" is an overused word in travel writing, but none seems to fit better for Lamp No Yado ryokan, which is nestled in an intimate bay along the Sea of Japan, this picturesque ryokan of 13 rooms is composed of a few charming wooden buildings. To clarify, Japanese "ryokans" are a type of hotel known for rich history and a keenness for Japanese-style hospitality. They are a joy to stay in, and Lamp No Yado is among the most luxurious in the Noto Peninsula.
Guests can enjoy views of the sea from their rooms, all of which feature tatami flooring and futons, and upgraded rooms have terraces and open-air onsens. The ryokan's restaurant is certain not to disappoint with its carefully crafted seafood dishes, and there is also a small shrine and a Buddhist temple nearby, should guests want a break from luxury lounging.
Small Towns and Fishing Villages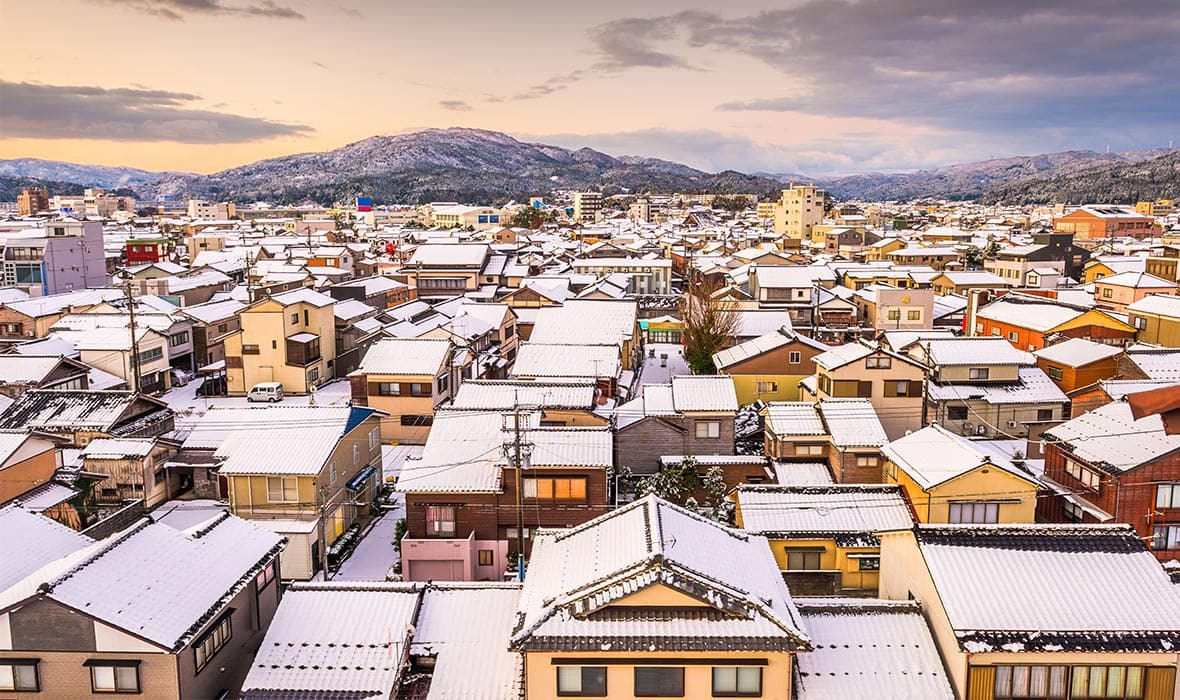 If the kinetic, ultra-modern energy of Tokyo is one extreme, then the blissful calm of the rustic towns and fishing villages of the Noto Peninsula is another. Here the pace of life is slow. Wajima is the largest city in the north of the peninsula with a humble population of just about 30,000.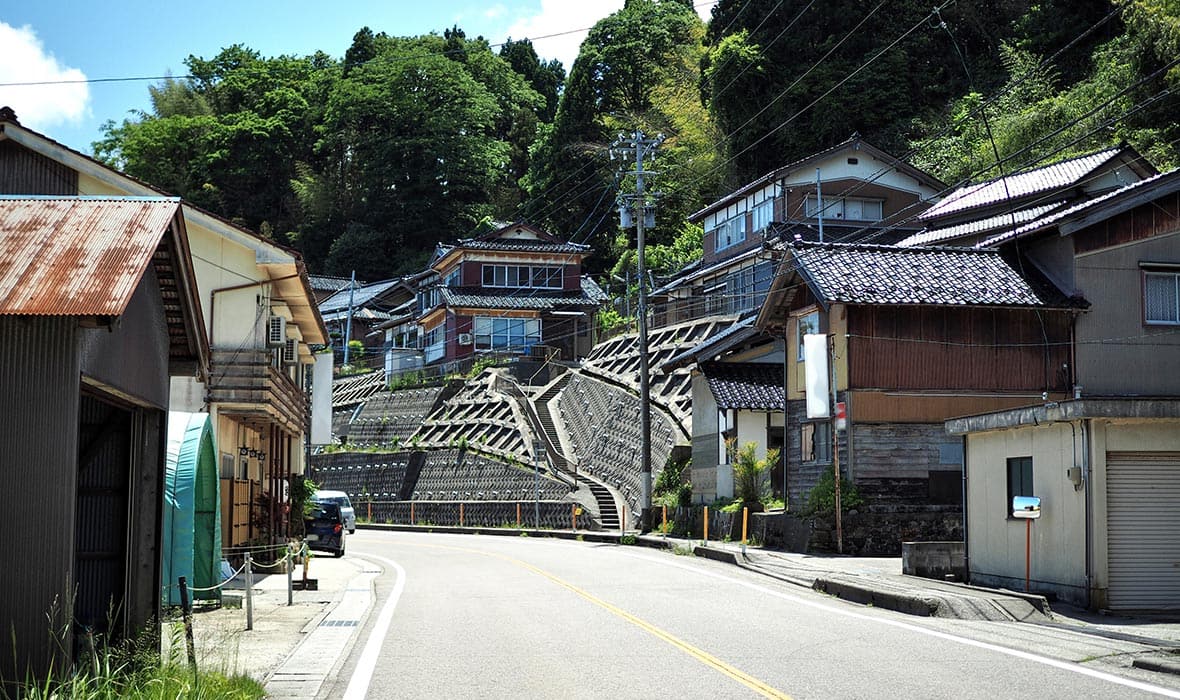 Wajima is known for its lacquerware, which is on sale at the morning market along with various other goods, seafood, and produce. Festival floats called "kirikos" line the streets during the summer and autumn festivals, but they can be seen year-round within the Kirko Hall, a museum dedicated to the craft. Outside the city and along the coastline is a scattering of dreamlike fishing towns with narrow streets and traditional houses.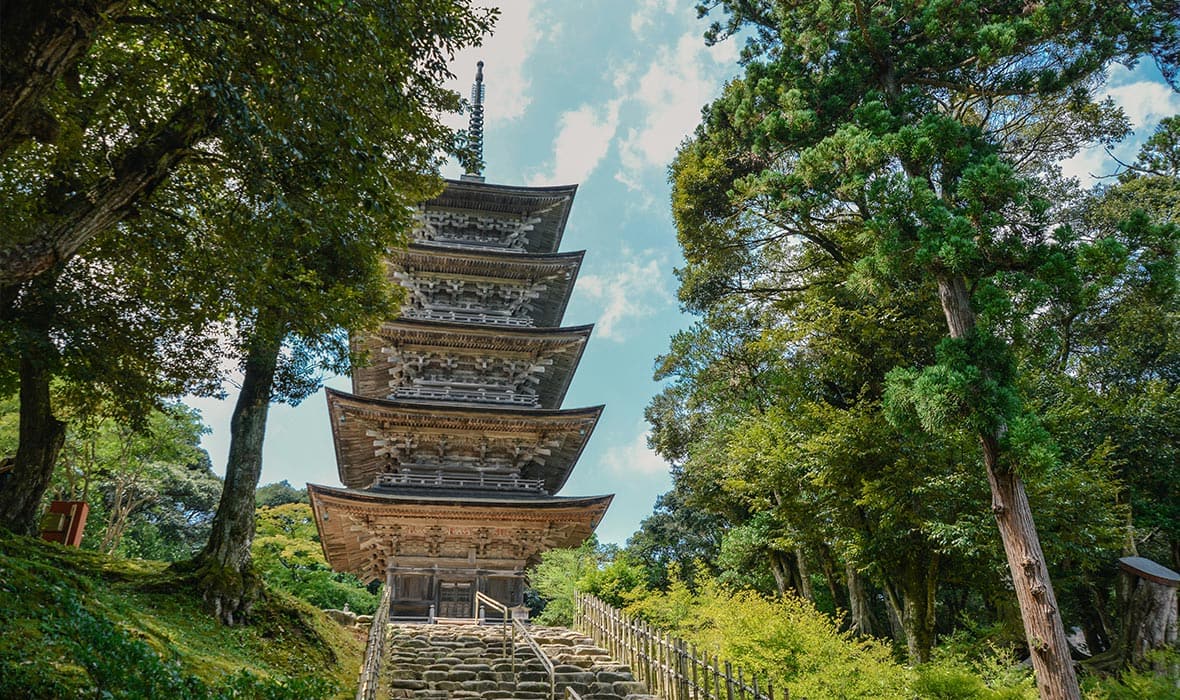 In the past, Noto Peninsula was so secluded it was used as a place of banishment; such was the case of the Taira family in the 12th Century. Accordingly, the region is home to a unique culture. Take Sojiji Temple, for example, which was at one point the most important Zen Buddhist temple in Japan. Myojoji Temple, the head of the Nichiren sect in the Hokuriku Region, is also located in the region.
While the Sojiji Temple dates back to 1321, many of the structures that can be seen on its grounds today only date back to the early 20th Century, but the Myojoji Temple contains considerably older structures that are still intact. Many date back to the 17th Century, and there is one structure there that was constructed in 1593. What really makes these temples worth visiting, though, is the way in which they interact with their surroundings of lush trees, gently sloping terrains, and blue skies.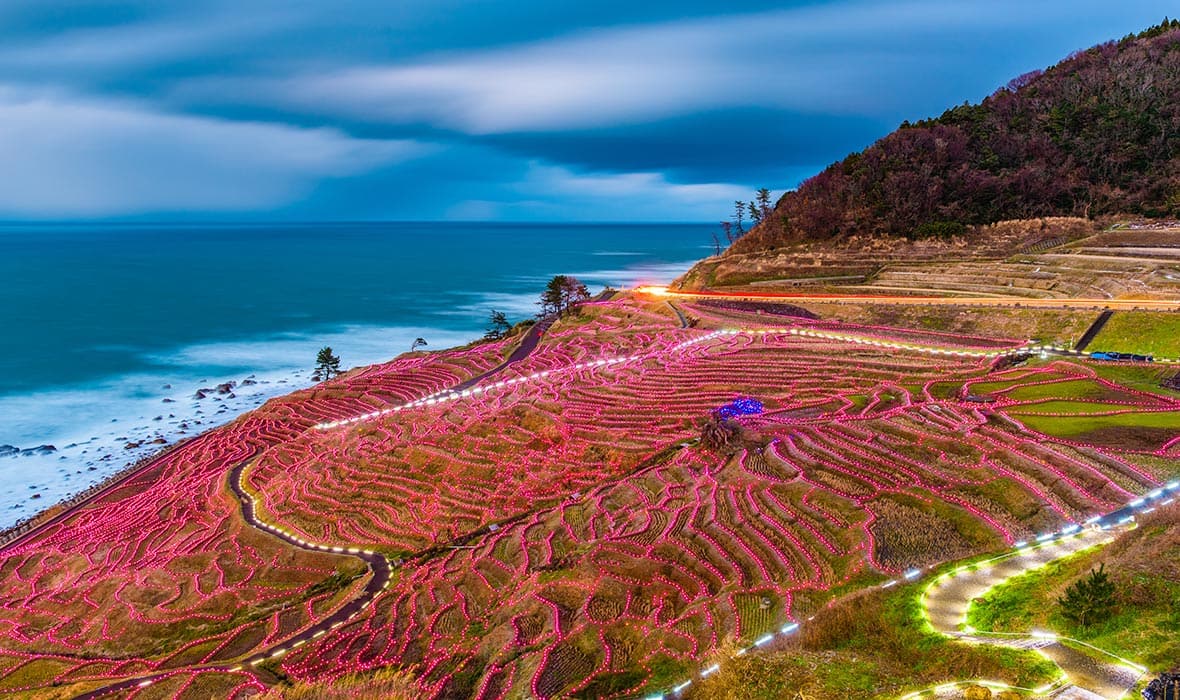 Boasting some of the best and most unspoiled scenery in Japan, the Noto Peninsula's famed coastline can be enjoyed by bike. Drifting past beaches, rice fields, rural villages, and the rugged coastline, the peninsula's coastal roads offer several sights to take in, and they deliver cyclists to a variety of cultural experiences as well, whether that means a sleepy fishing village or traditional temples. While the route is not without inclines, these potions merely serve as a promise that downhill strips of road are to come. That said, vans are available to help bikers who can't be bothered to push up the steeper faces.
The most iconic sight on the Noto Peninsula, Hatago Iwa Rock, which is featured in the header image of this article, is often a major stop for cyclists. Cyclists should also consider coming when cherry blossoms are in season, as several portions of the road have the trees on either side and are delightful to ride through.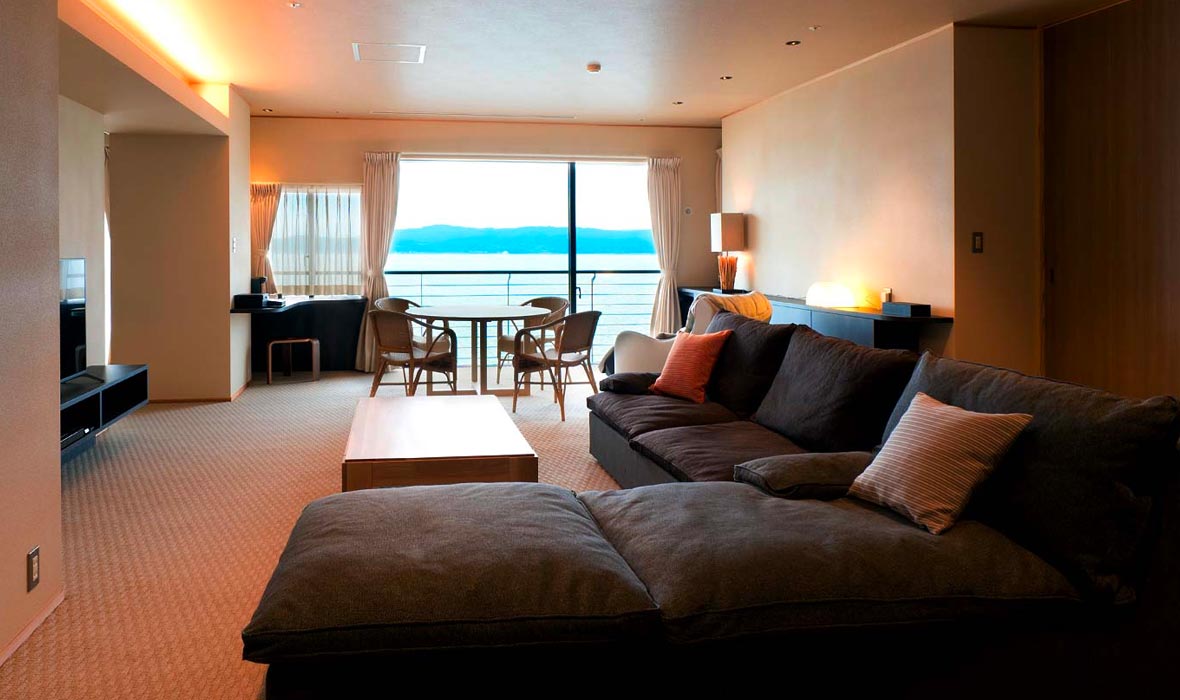 The Matsu No Midori Ryokan is an interesting concept. It is at once a ryokan and a museum; it draws on the age-old ryokan hotel model, but it is in contemporary in terms of concept and design. Specifically, it pays tribute to the work of Kado Isaburo, celebrating the wood and lacquer accomplishments of this famous locale.
This is but one of the perks to this unique, concept-driven ryokan of 31 rooms that features a lounge, library, curated garden, and a historical tea house. Naturally, all of these structures are along the bay, and they offer great views of it as well. There is also a restaurant with modern decor and a bar. The ryokan still features everything you would expect from a ryokan: exceptionally comfortable rooms, in-room hot-spring baths, and outstanding service.
But along with the size and contemporary flair of this ryokan comes a slightly different experience from what the smaller, family-run versions offer; namely, there's more to do. Marketing itself as a destination where adults can relax, this contemporary Noto Peninsula ryokan merges a timeless approach to hospitality with modern sensibilities.