The third largest city in Japan, Osaka is often overlooked in favor of bustling Tokyo, but this metropolis – also known as "the nation's kitchen" – has so very much to offer visitors. The proximity to Kyoto, Hiroshima, and beyond means you can't go wrong with putting Osaka to your next Japan itinerary. With just a short time to explore, my partner and I had only a few days in Osaka before heading on to Tokyo – such a short time to learn about the bustling markets, abiding history, and ideal night street photography.
Osaka could not be easier to navigate and it is conveniently located near a bucket full of bucket-list Japan destinations. For photographers, I'd recommend looking into the JR Kansai Wide Area Pass and the JR Kansai-Hiroshima Area Pass, both of which connect to the JR Pass to get travelers between Kyoto, Nara, Osaka, Himeji, Kobe, and Hiroshima and Miyajima too. From the nightlife and street photography to nature and Nara, Osaka is a truly exceptional place.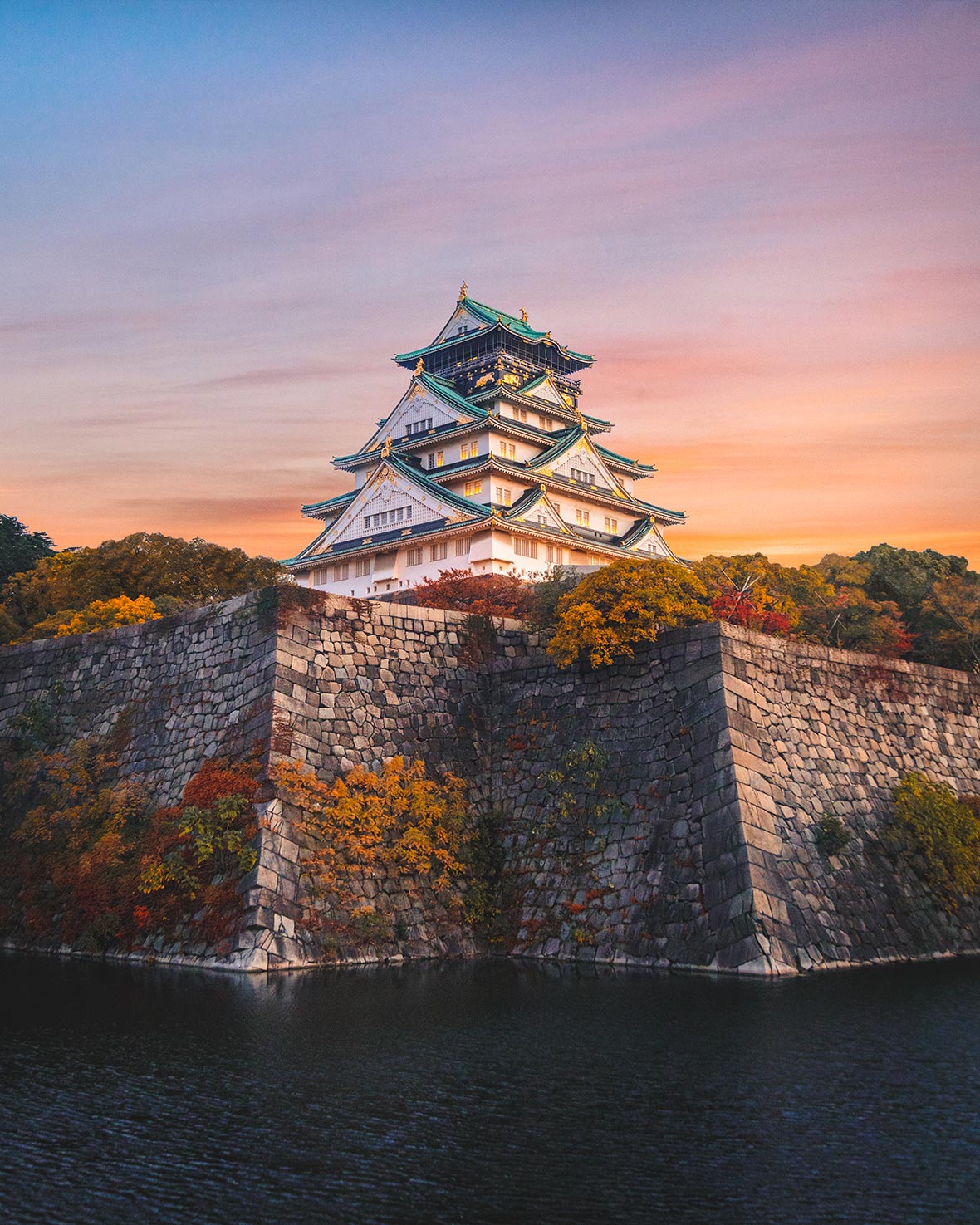 It's smart to start your trip with Osaka Castle, one of the most famous landmarks in Japan, with a history dating back nearly 450 years. It is also my favorite attraction to shoot in Osaka and is always top of the itinerary whenever we visit. Aim to go early in the morning or late in the afternoon to avoid the crowds, and you can easily spend a few hours navigating the moat of the castle and exploring the museum inside.
Osaka Castle is particularly spectacular to witness in both the autumn and cherry blossom season, and you will be joined by hundreds of photographers all hoping to get that perfect, colorful shot of one of Japan's most iconic castles. The early morning light hitting the side of the castle with the foliage all around is a spectacular vista and will definitely get your Osaka trip off to a photogenic start.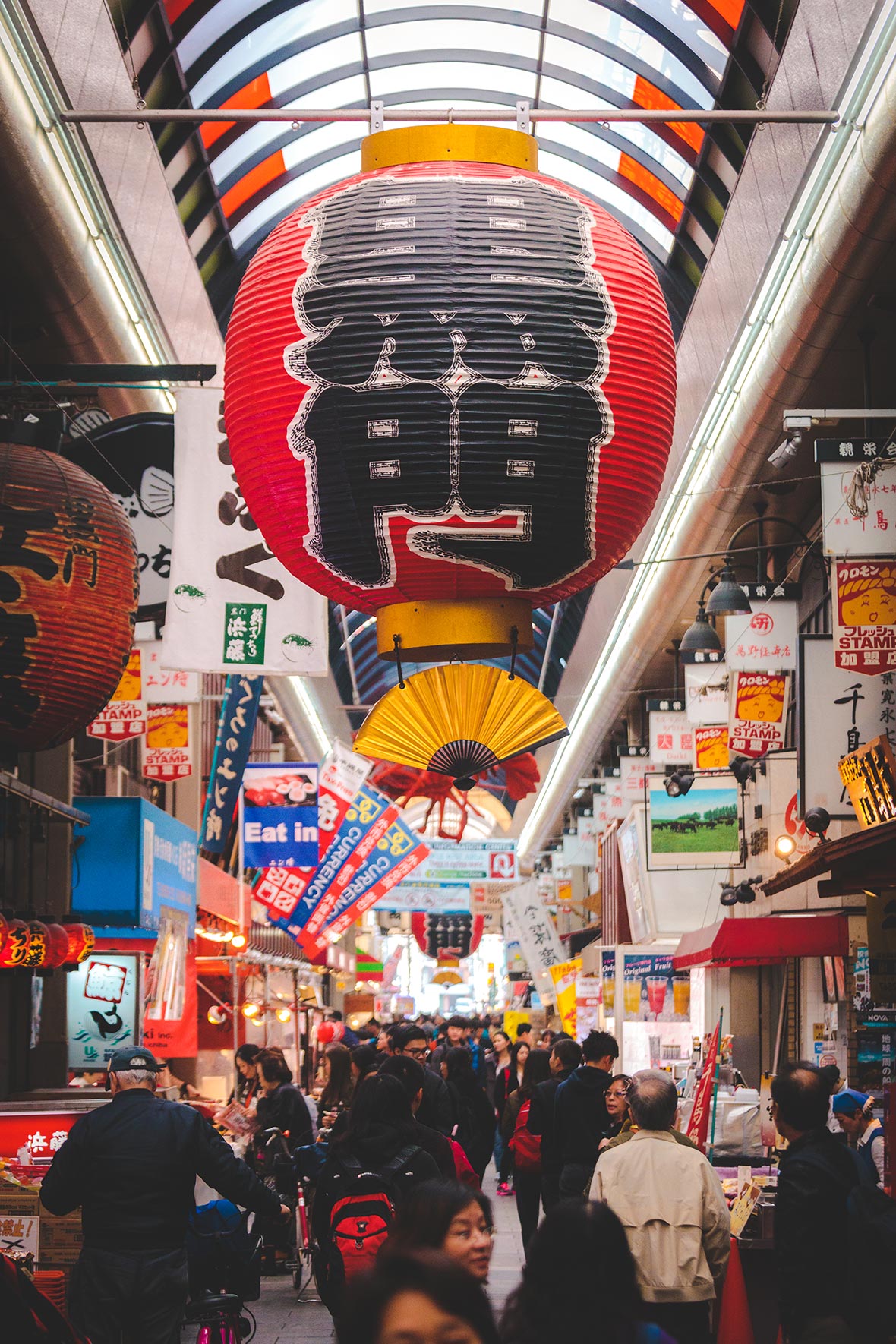 After enjoying a relaxing morning at the castle, head back into the city in time for lunch – maybe grab a bowl of noodles from the renowned ramen chain Ichiran. This cheap and cheerful restaurant is one of the reasons why I return to Japan so often, and the ramen is out of this world. Plus, the whole experience of ordering the food on an old-school vending machine to being served through a cubby hole is something that you will only experience in Japan.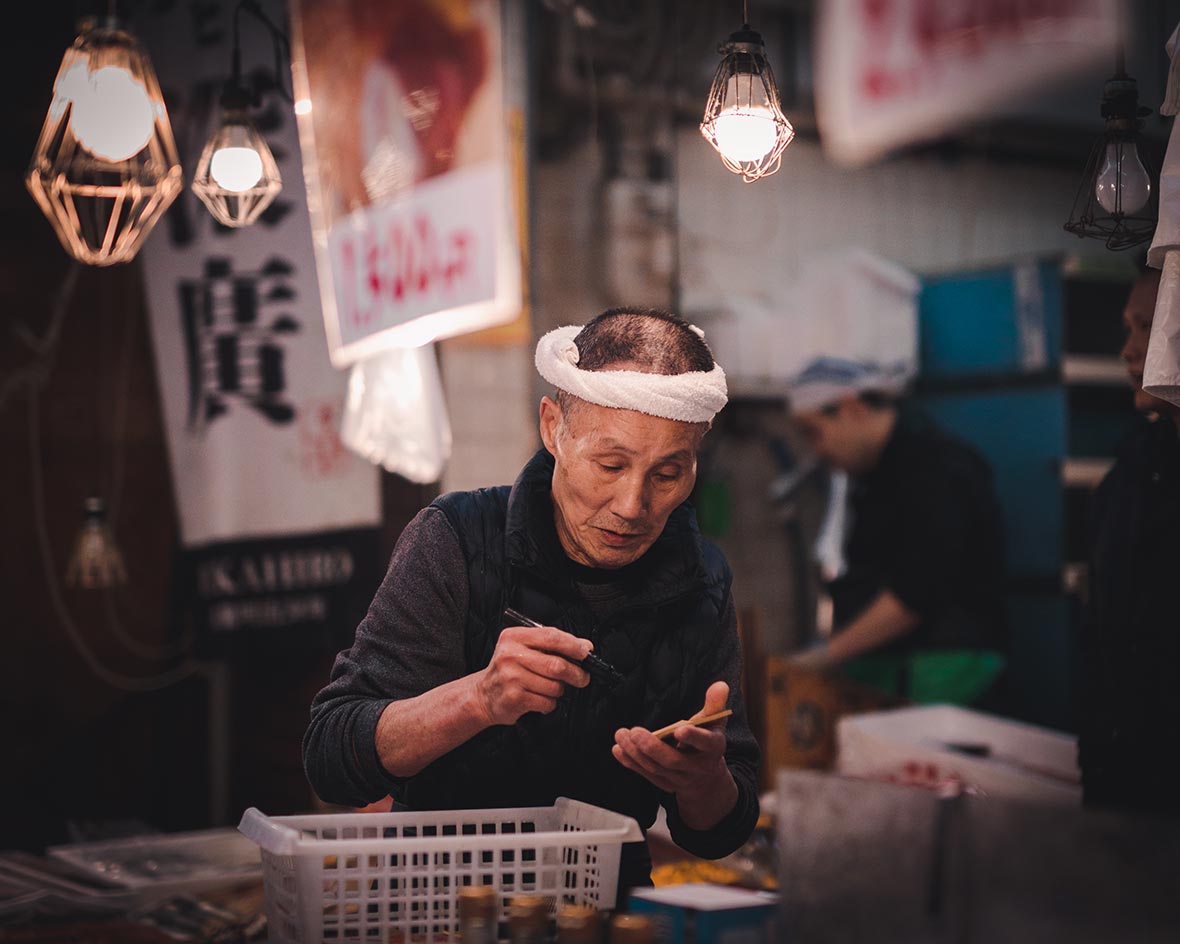 Then, head over the Kuromon Ichiba market and immerse yourself in the 'kitchen' of Osaka. Many of the stalls will cook food for you on the spot, making it a perfect place for strolling and snacking for an afternoon. The ubiquitous grilled prawns come highly recommended.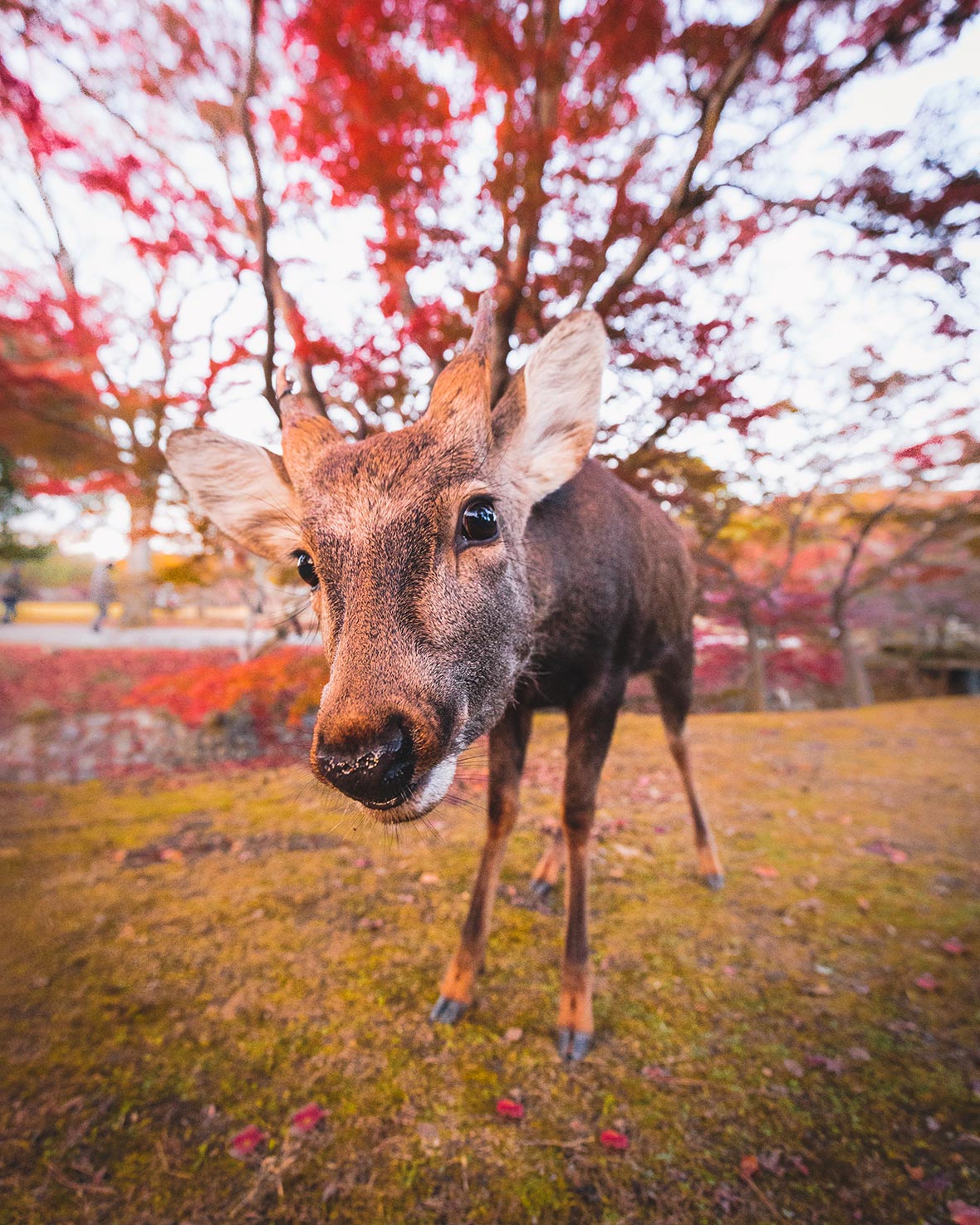 We make our way over to the celebrated natural treasure that is Nara, just a short train ride from Osaka. Nara is a quaint and historic town scattered with picturesque temples, parks, and shrines. I'd recommend taking as early a train as possible to avoid the crowds. Then, head straight over to Nara Park. The park is home to hundreds of deer, which roam freely and approach any human spotted buying deer biscuits from the local vendors. These, obviously, are catnip for photographers.
A word of warning though to anyone who hasn't seen a deer up-close before: they may not be as friendly as they look. On each visit to Nara, I see slightly terrified, whimpering tourists being chased and headbutted by deer because they've seen the food in their hands. Teasing a single deer with food in order to get the perfect Instagram photo and holding the rest of the biscuits in your hand is a recipe for disaster. The deer will catch wind and will not stop at anything to get fed. However, if you're tactical and hide the biscuits in a pocket or bag, you'll be just fine.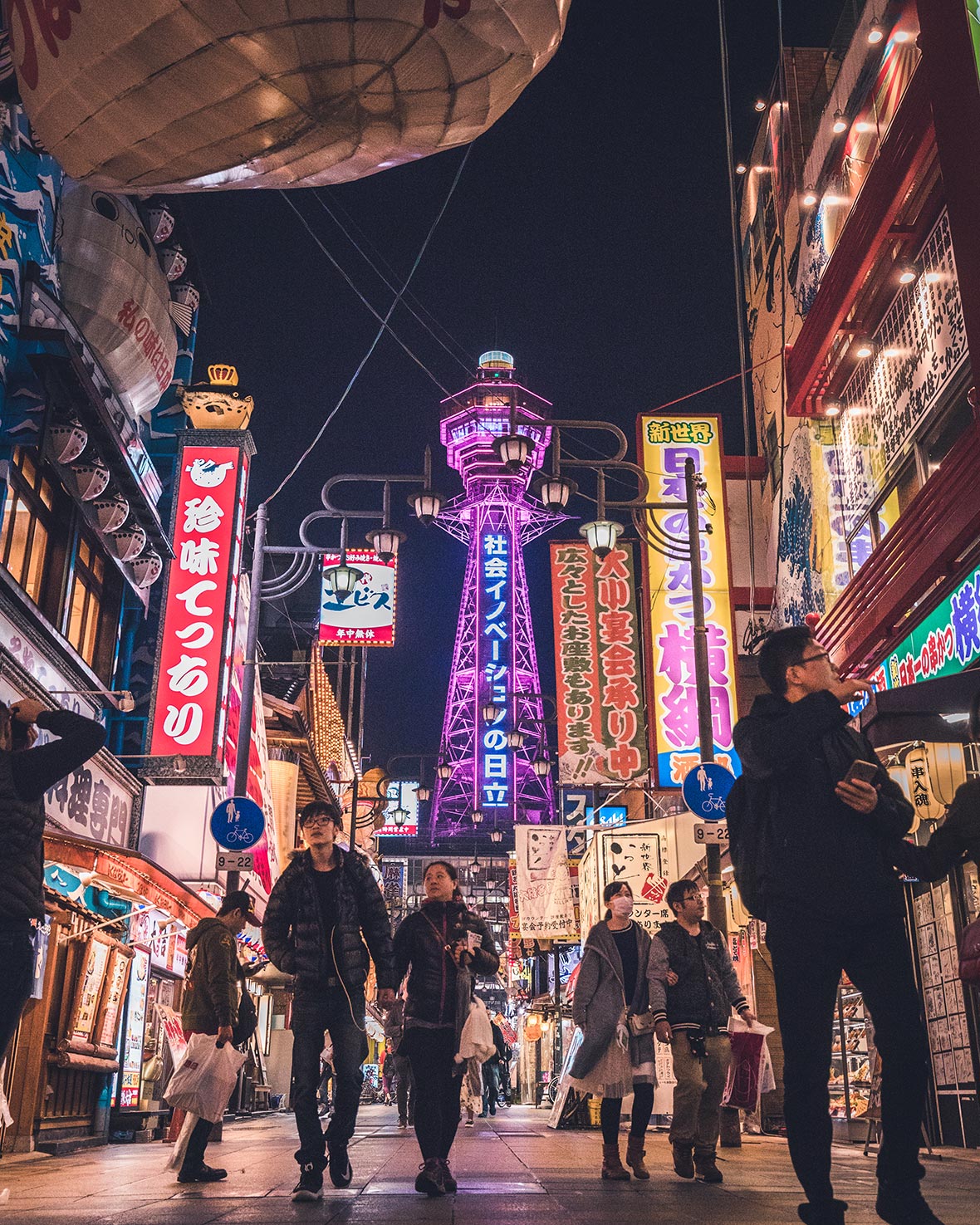 After Nara Park, grab a bite to eat at one of the local restaurants and then visit some of the temples in the area. Nara was Japan's first permanent capital, so the temples and shrines have important significance to Japanese history. A day exploring Nara is definitely a day well spent.
Head back into the city in time for dusk and stroll around the colorful district of Shinsekai. Shinsekai was originally designed as an entertainment district and is a great place to spend the evening admiring the colorful city lights, themed restaurants, and cheap shopping. The biggest attraction in the area, Tsutenkaku Tower, can be seen towering above the neighborhood from almost anywhere in Shinsekai; it has two observation decks to view the vibrant city at night.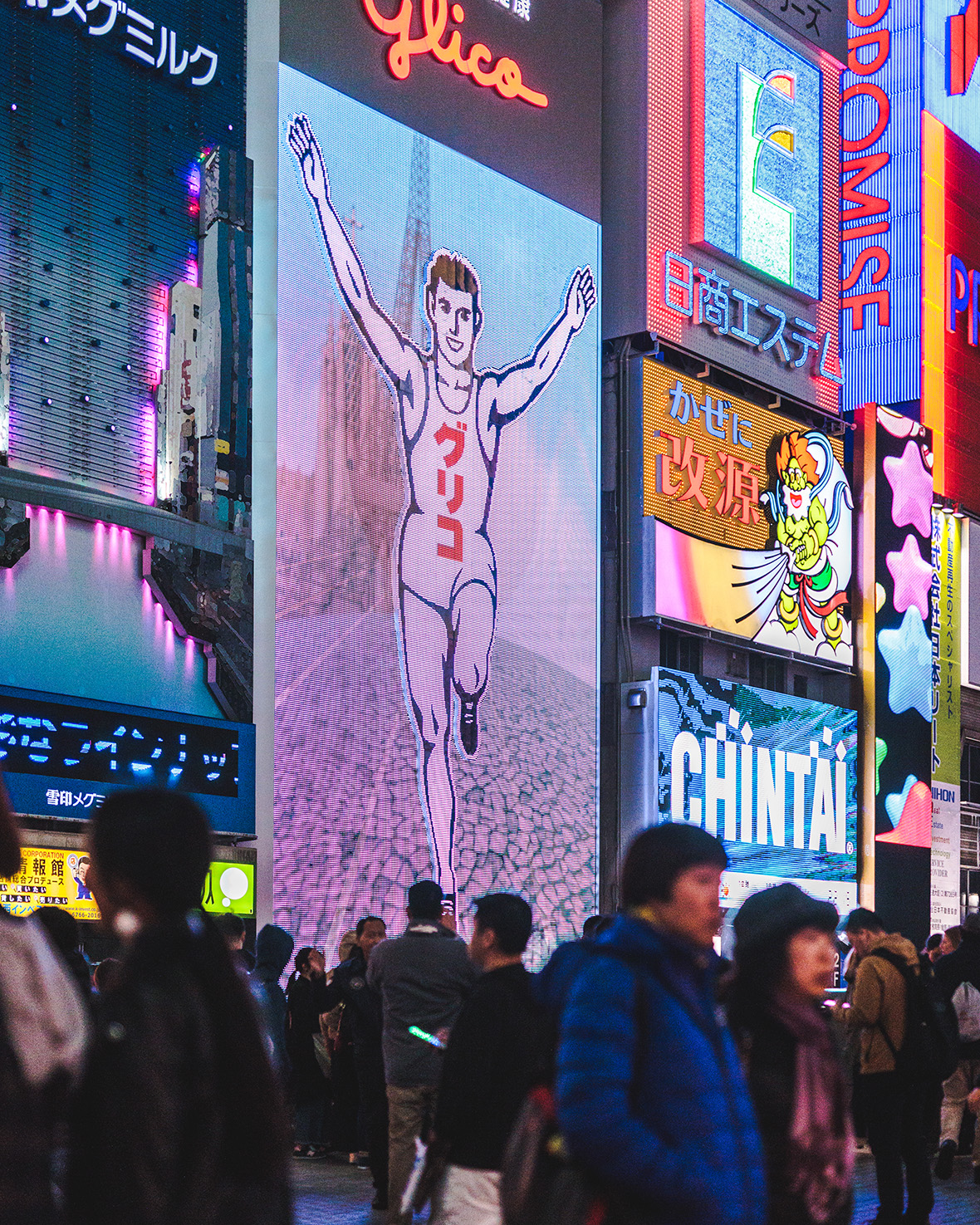 For your final day in Osaka, take the train to Hirakatashi Station to visit the increasingly popular Hirakata T-site book store. There are some great photo opportunities to be had at the book shop, which has walls-upon-walls filled with books, a dream for any bookworms in Osaka. Grab a coffee and get lost amongst the books and trinkets that the huge T-site has to offer. The book store opens at 7am, and I would recommend going early to save yourself the hassle of photoshopping out people later should you wish to take photos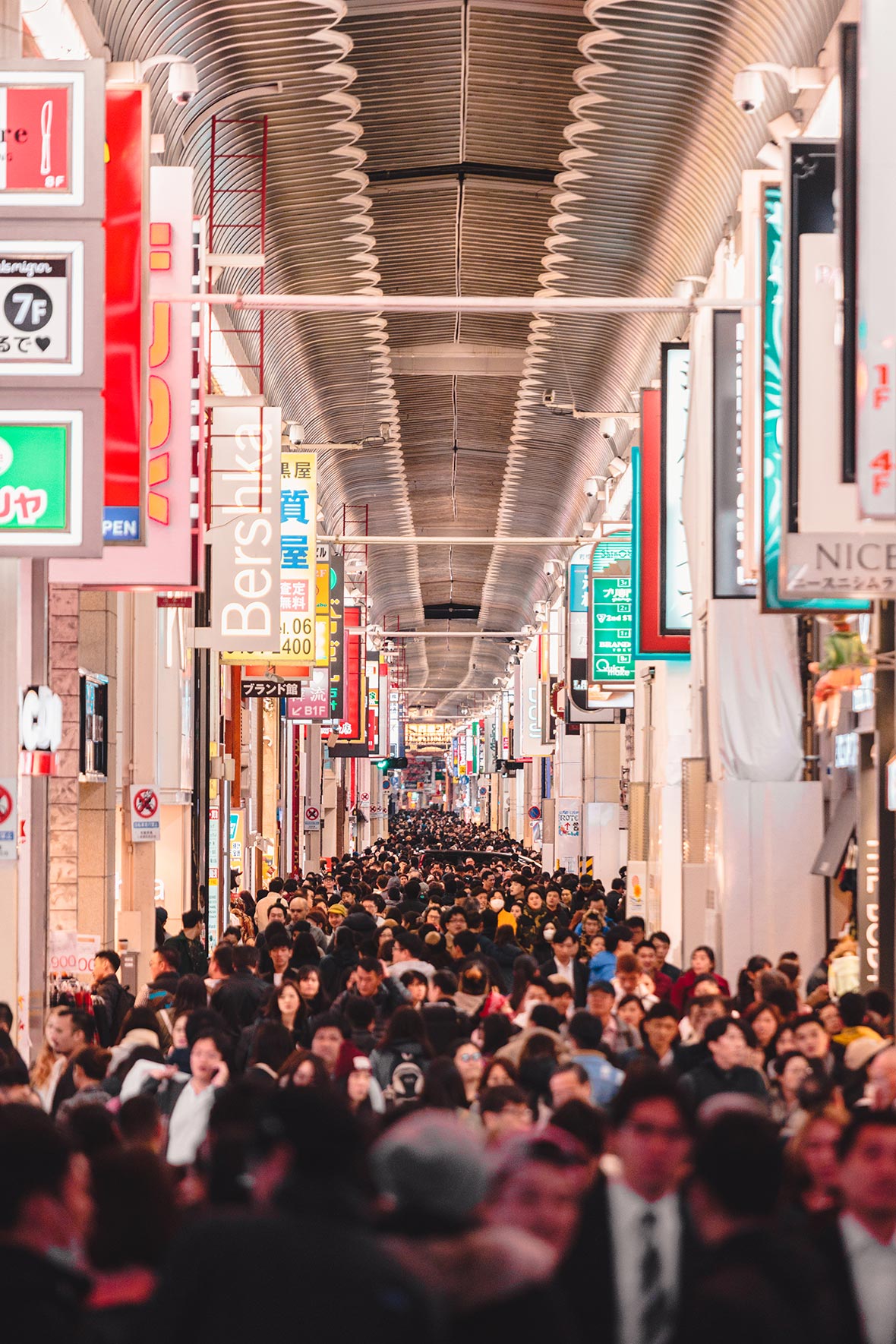 Head back into Osaka to the Dotonburi area to get your shop on. Dotonbori is the most well known evening-time tourist site in Osaka, and is known for its bright neon lights, huge advertisements –including the famous Glico Man – and the array of shops and restaurants.
You can also take a boat down the river running through Dotonbori to get a different perspective of the area. Back on land, you can't miss the giant moving crab hanging above the Kani Doraku restaurant, a great place to grab a bite to eat. Do book a table though, as the restaurant queues can be extraordinarily long. If you don't want to eat in the center of the tourist hotspot, there's a great Coco Ichibanya – my personal second favorite restaurant in Japan – in nearby Namba.
After a few days in Osaka, you can take the short train journey to Kyoto and experience the atmospheric city for an insight into traditional Japanese culture. Osaka truly is a linchpin that holds Japan travel together.