Example Itinerary
Takayama and the Noto Peninsula: Japan's Crafts & Countryside
Travel back in time to an era of traditional Japanese life on this nostalgic four-day, three-night tour of the central Japanese countryside. Takayama and the Noto Peninsula are two "must see" regions in Japan, and if you're the crafty type, you'll love these places. Set in a beautiful, tranquil, mountainous area, you'll experience culture in the midst of stunning surroundings. On this tour you'll also visit Takayama, Shirakawa-go, and Yamanaka Onsen.
This itinerary is an example. It's designed to inspire you and provide you with thoughtfully curated ideas. You can choose to do this exact itinerary or completely personalize it. All trips are 100% bespoke.
Highlights
• Takayama: Take a rickshaw ride around Takayama's Old Town to see the sights on three wheels.
• Local Crafts: Shirakawago Gassho-zukuri is where you'll find artisans weaving straw baskets and hats, and making pottery.
• Textiles: Spend time at Nagamachi Yuzen-kan studio and learn how to paint beautiful patterns onto traditional silk kimonos.
Day-by-Day
Day 1
Takayama
It's day one of your Japanese countryside tour, and this morning you will head to Kyoto station to board the Shinkansen bullet train to Nagoya. Hop off and transfer to a limited express train for Takayama - situated in the Japanese Alps. Upon your arrival, visit Yatai Kaikan Hall, home to amazing floats used in the city's two annual seasonal festivals. Stock up on Hida folk crafts, such as lacquered bowls, wood carvings, and other items at the Kusakabe Folkcraft Museum before finishing up the day with a leisurely walk down Kami Sannomachi Street. This street is in the heart of the city's Old Town area, and if you're tired from a big day, consider taking a rickshaw ride. There are many lovely historic buildings in this area and many homes are open to the public, which provide valuable insight into the former living quarters of the local merchants. Head to your hotel for a restful night's sleep.
Day 2
Takayama
Rise early this morning for a visit to the Takayama Morning Market. Local markets are a great introduction to life in the town, and this one is stocked with vegetables, fruits, and mountain herbs. Next, drive past the majestic Lake Miboro and head to the former Toyama Family Residence. The home was built in 1927 and is representative of the Gassho style. Take notice of the stunning scenery as you arrive at the UNESCO World Heritage Site of Shirakawago Gassho-zukuri, a village of ancient farmhouses. Once you've had a good look around here, it's time to visit Gokayama to learn the art of Japanese paper making. Create your own special sheets of paper using ancient techniques using shredded bark from a mulberry tree. Head back to Takayama and enjoy another relaxing night as day two of your trip draws to a close.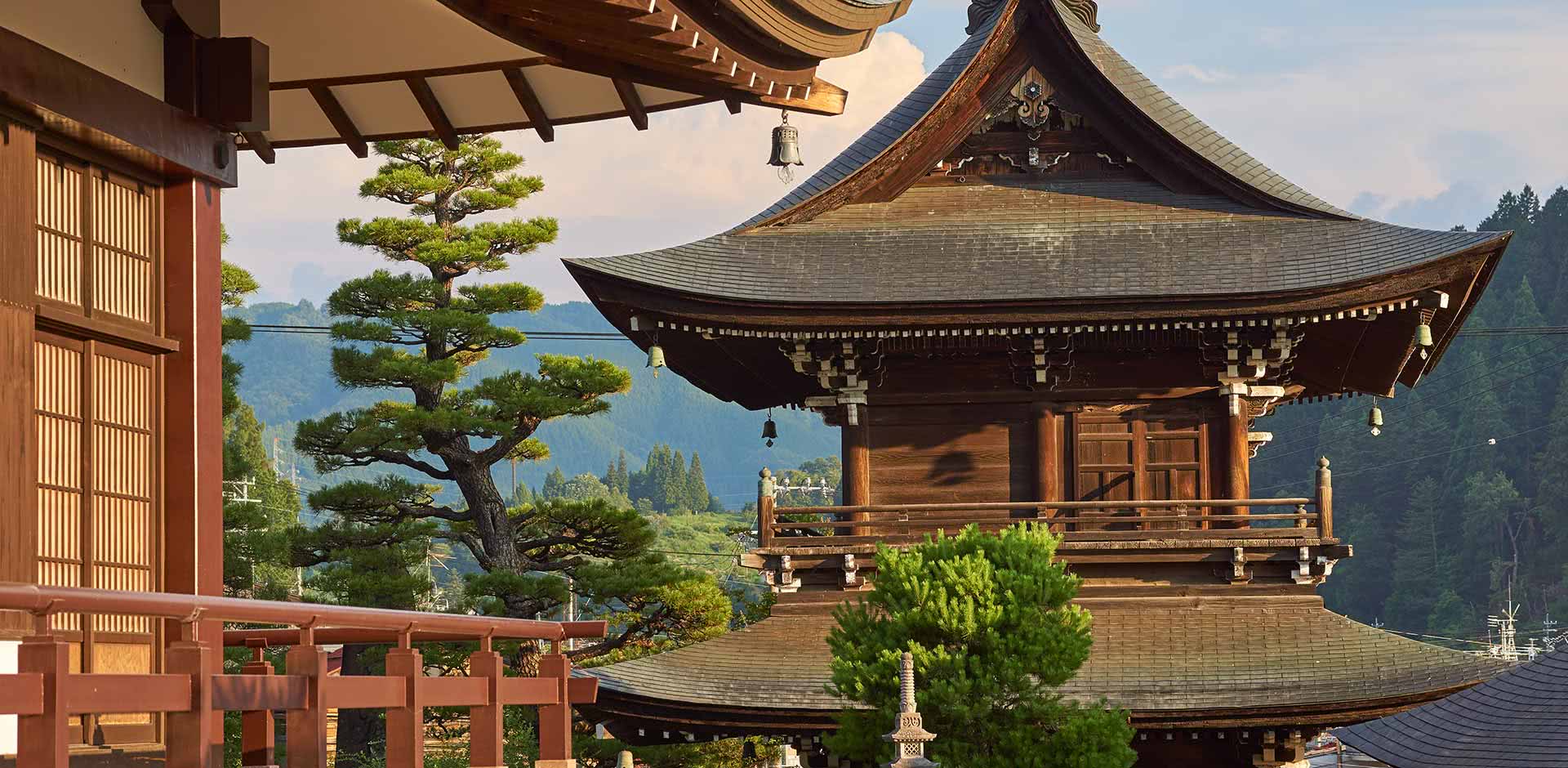 Day 3
Kanazawa
Today you'll visit one of the most famous gardens in Japan-- Kenroku-en. The gardens are home to an impressive 8,700 trees and the oldest fountain in Japan, which is powered by natural pressure. Next, make your way to Nagamachi Yuzen-kan, the only studio in the area where you can see silk kimono patterns being painted. Give it a try yourself'; it's great fun! No trip to Japan would be complete without sampling Japanese green tea. Sample a few types at Higashi Chaya Street before going to Beniya Mukayu and relaxing in the hot springs this evening.
Day 4
Departure
Have a relaxing morning on your fourth and final day of this exciting tour in a fabulous area of Japan. Catch a flight and a train and you'll arrive back to Osaka in no time at all. Safe travels on the next part of your journey!
TERMS AND CONDITIONS
Price is based on double or twin hotel room occupancy and includes accommodation, transfers, car/driver, English-speaking guide, activities and entrance fees, breakfasts and some casual lunches while touring. Flights and optional special activities will be quoted separately. Most personal expenses, including dinners, alcoholic beverages, spa treatments and gratuities can be paid on the spot while traveling. Prices may vary depending on season, choice of accommodation and other factors.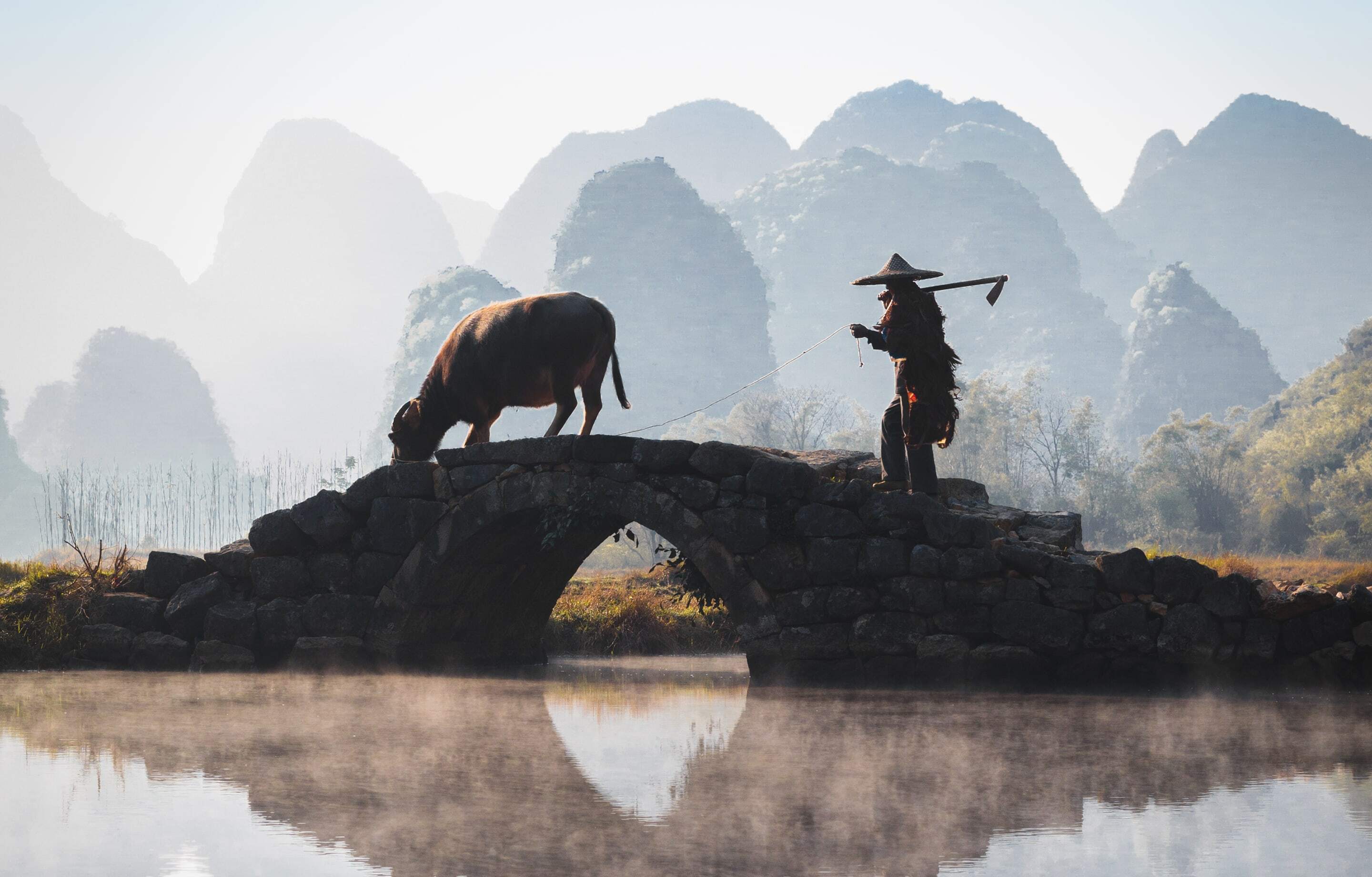 Why Remote Lands?
Exclusively Asia
With Remote Lands you'll travel with people who have made Asia the solitary focus of their own lifelong adventure. As our guest, you'll discover Asia on a journey that is completely, authentically your own, adapted from our own remarkable experiences and adventures over the years.
With Remote Lands you'll travel with people who have made Asia the solitary focus of their own lifelong adventure. As our guest, in the continent that our north American founders Catherine and Jay have adored and explored for decades, you'll discover Asia on a journey that is completely, authentically your own, adapted from our own remarkable experiences and adventures over the years.
Travelogues
An Asia-focused magazine brought to you by Remote Lands – a platform for adventure, luxury, and authenticity from experts and explorers around the continent.
What Others Say
Here is a small selection of the kind words our guests have said about us, as well as features by journalists and travel writers.
From the moment I happened upon the REMOTE LANDS website over a year ago, browsed the options, I knew that this would be well worth it. The entire staff is nothing less than professional with service that made us feel like royals.
This was truly the trip of a lifetime. Magical destinations, the most luxurious hotels in the world, and the most wonderful travel companions we could've wished for. We were treated like family everywhere we went and we have 14 new best friends.
We have used some of the top rated travel specialists all over the world and, without question, Catherine Heald and Remote Lands are at the very top of the list!