WRITTEN BY
Jay Tindall
PUBLISHED ON
July 9, 2014
LOCATION
Vietnam
French Indochina conjures images of rubber plantations, palm trees, tranquil lakes, French cafes and other aspects of colonial life. It is charming to be sure. But in Sapa, there are teal green rice terraces cascading down the mountains like waterfalls. The mist plays a game of peek-a-boo with visitors, who might catch a glimpse of a valley or rice terraces, only to have it seemingly fade away again into the ethereal mist. There's even a Gothic church.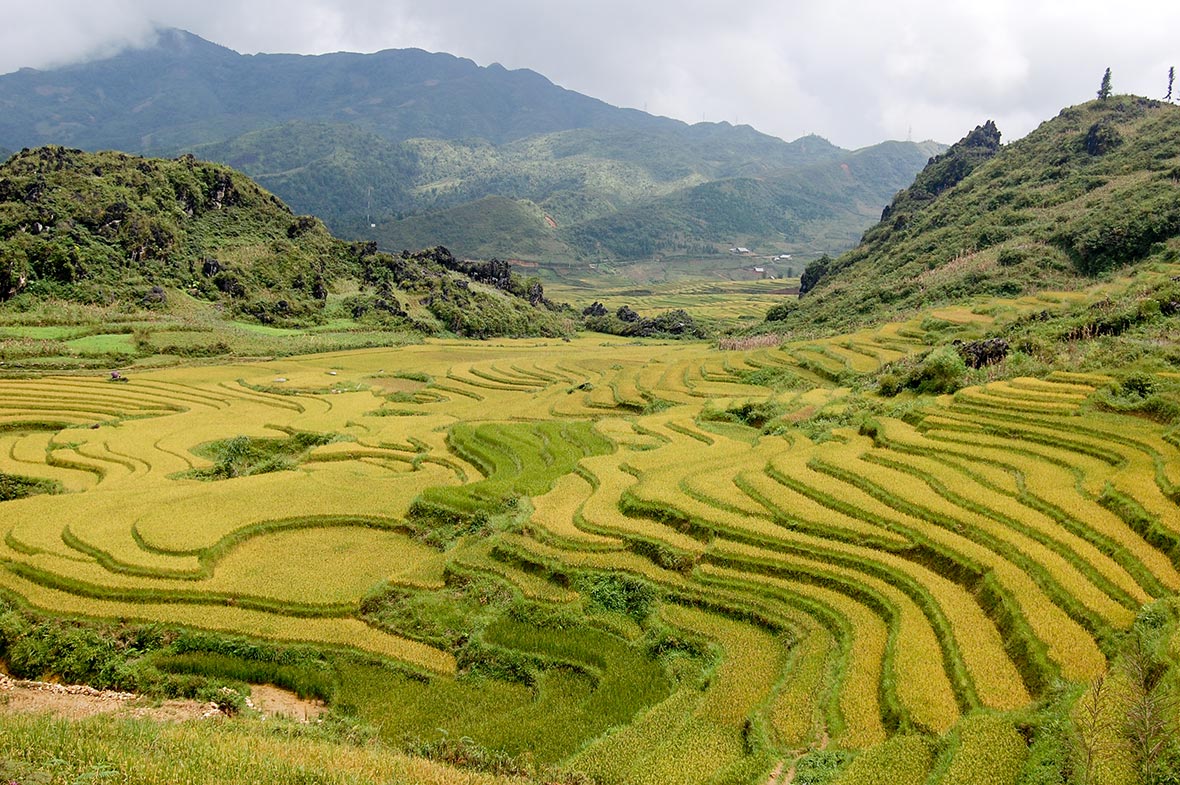 The French built a hill station here that was completed in 1909. Back then, those missionaries could not have known that Vietnam would, in the coming decades, find itself fighting off the Japanese, the French, United States and even Mainland China, who invaded through Sapa in 1979 because Vietnam had, in turn, invaded Cambodia to overthrow Pol Pot and the Khmer Rouge. The border here had always been disputed and a formal agreement was established between 1894 and 1896.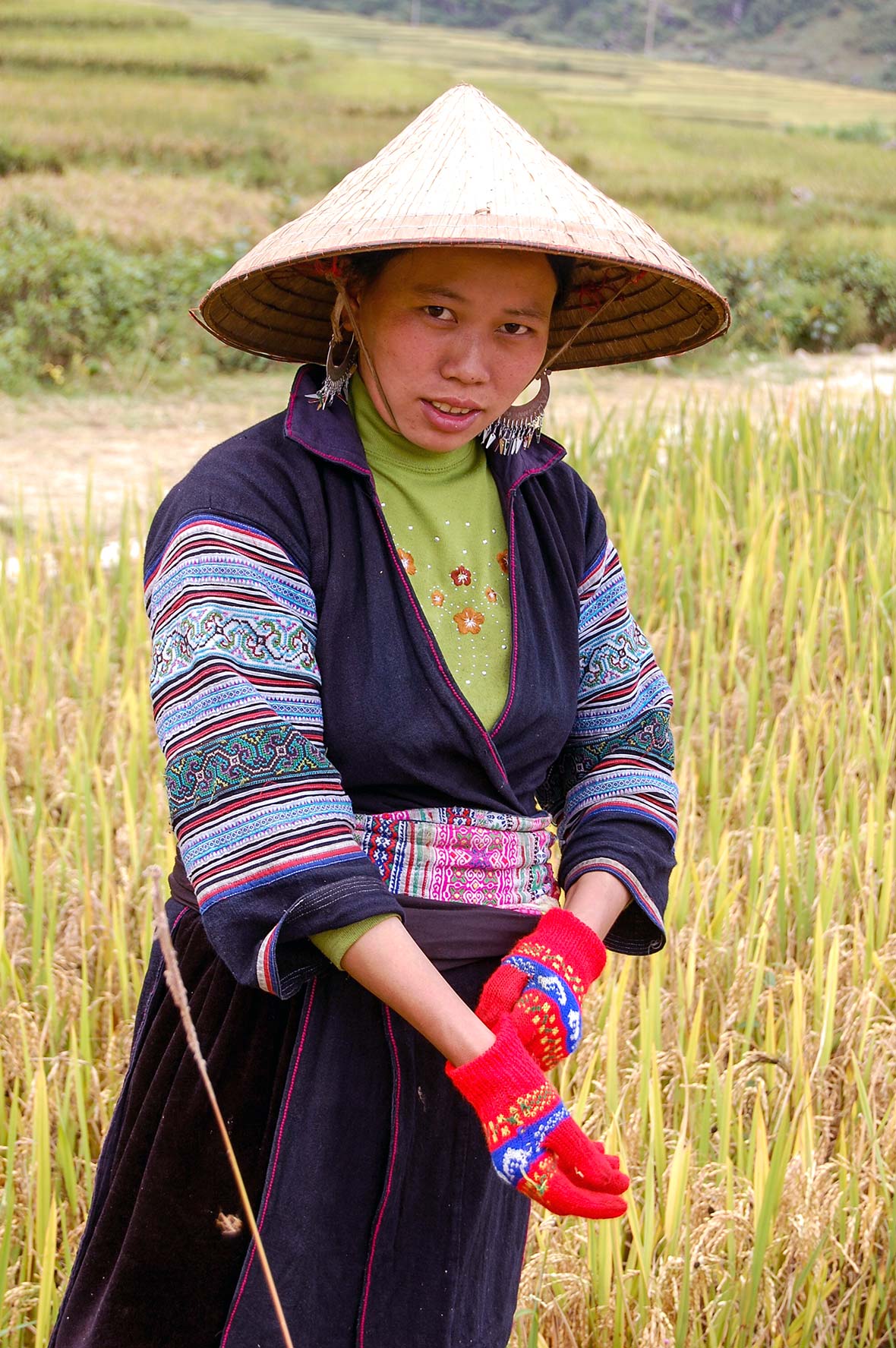 Through all of this carnage, Sapa lost some of its luster. But the Vietnamese are an enduring, resilient race, and some of the heartiest people in this gorgeous part of northwest Vietnam are the varied hill tribes.   In Vietnam, there are mountain people known by the French as the Montagnards, who have experienced a renaissance due to increased tourism. Better restaurants, food and new hotels dot the landscape.
Sapa or "Sa Pa," is situated near the border with China in Lao Cai province. It's a difficult place to reach — the most popular method being by overnight train, though it's also possible to drive. For Remote Lands clients, it's even possible to charter a helicopter and fly in to this place.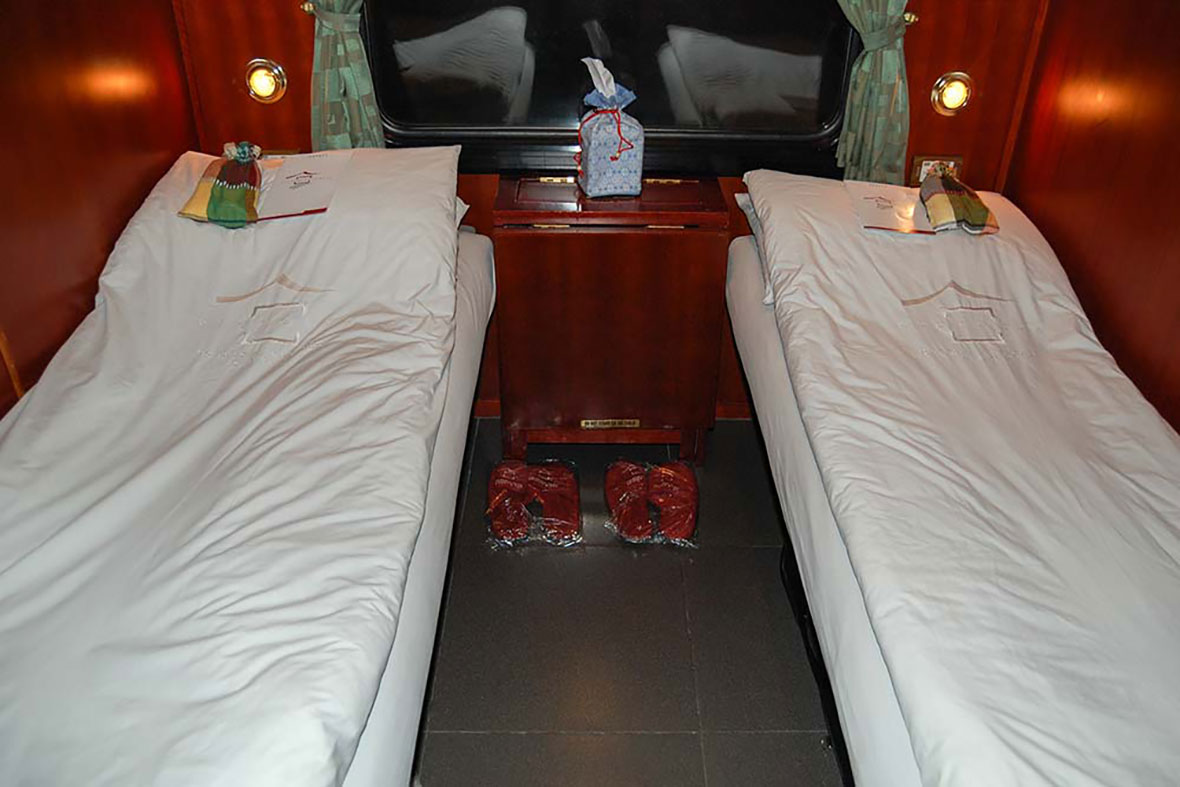 If you'd like to go by train, the best rail ride to Sapa is the Victoria Express. The trip is made overnight, and takes approximately 10 hours. Short of flying in by helicopter, it is the most comfortable way to get to Sapa. Because of its close proximity to the China border, Sapa is a sensitive area, so chartered helicopter flights are frequently postponed due to issues ranging from military intervention to foggy weather.
The Chinese called Sapa "Xa Pa" meaning "The Sandy Place." Only God knows why, as there is very little sand here. Famously, these highlands were a stomping ground for French parties – the French had an entire garrison stationed up here in the early 20th century. They even erected their own hospital for injured soldiers. . Sapa was always an isolated enclave. Lowland Vietnamese could not invade and hold ground here, even in ancient times. Perhaps they were deterred by the mist: Sapa averages over 160 days of mist each year.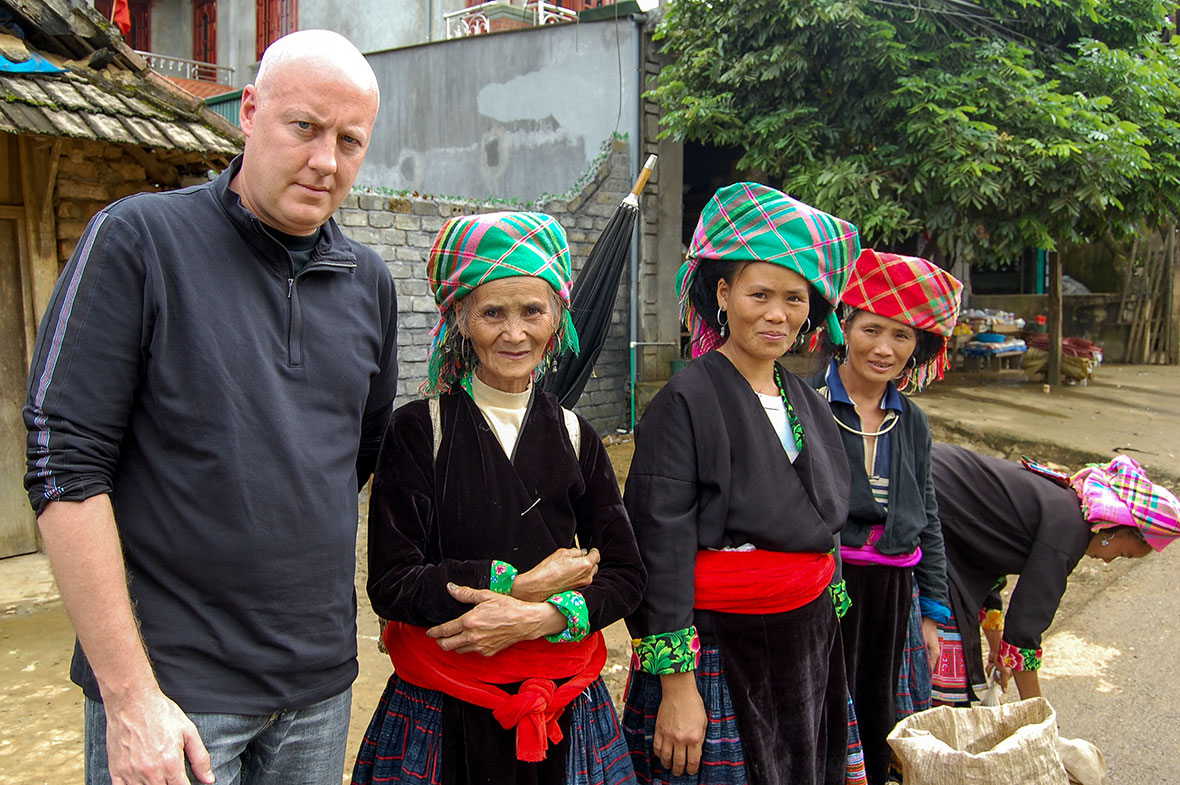 As has become normal for me, I was on a quick inspection trip. I spent two nights on the train back and forth from Hanoi, and only one night in the hotel during two full days of touring. It was a very tiring but personally and professionally fulfilling trip. I would advise others to stay at least two nights in Sapa. Sapa is well worth the effort involved in getting there, being one of the few places left on the planet where it is possible to see tribal culture in an almost undisturbed state, if you go to the right areas (certain areas of Northern Laos and Kengtung and/or Chin in Myanmar come close).
The people have been here for a long time. The petroglyphs they left behind date back to the time of Magellan and even Columbus,  in the 1400's. The highest peak in all of Vietnam, Phan-Xi-Pǎng (3,143 meters high) can be found amongst Sapa's rolling hills.  The decision to permanently and fully open Sapa, with its rugged, beautiful landscape and fascinating people, to the outside world was made in 1993. The Dao villages of Ta Van and Ta Phin are popular destinations, but there are so many other excellent places to visit that veer off the tourist trail.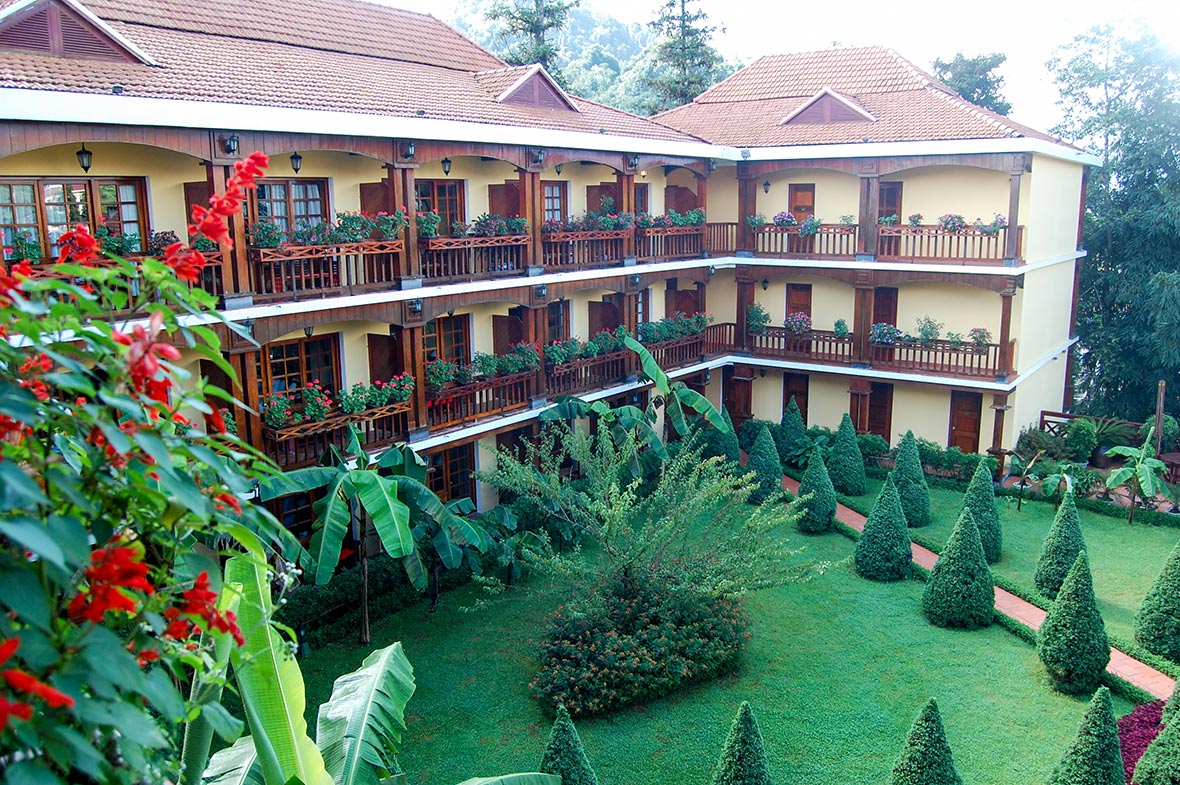 Sapa's Victoria Hotel is a pleasant surprise,— a four-star property in a place where you'd expect one or two stars. It's a great base for exploring the surrounding area. Trains depart from Hanoi in the evening and arrive in Lao Cai in the early morning, just after sunrise. After arrival, I drove approximately an hour to my hotel, where I checked in and, although very tired, showered and headed directly out with my guide for some tribal exploration.
I did a half-day walk through a variety of tribal villages, through stunning scenery of mountains and rice terraces. During the first part of my walk, I passed through Black Hmong villages, encountering villagers on the road and working in their fields. I visited a school, and the kids went crazy to see a foreigner there.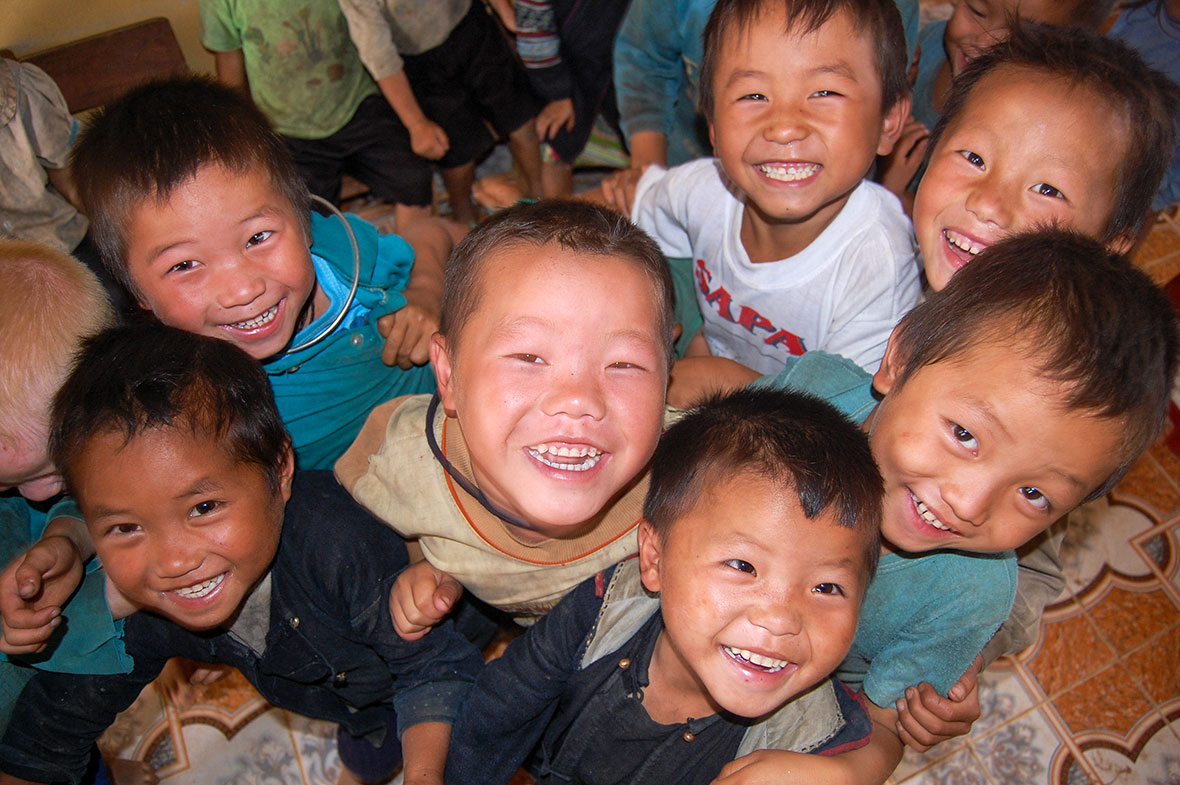 "He's so white," "He has a big nose," "He's going to take us [away]" were among the phrases uttered by these children, which my guide translated for me. Yet their fear quickly dissipated when they saw my camera, and about 20 kids clustered around me, grabbing my legs and laughing.
Further down the path, we met a few Black Hmong women working in their rice fields. They invited us into their home, where I met their 102-year old mother who was still very much full of life and happy to host me. We were offered tea and spent a few minutes talking about their lifestyle (I noticed that she had some sort of animist altar).
We continued on through even more stunning scenery, and eventually came into Ta Phin village, which is Red Dao (also spelled Dzao) country.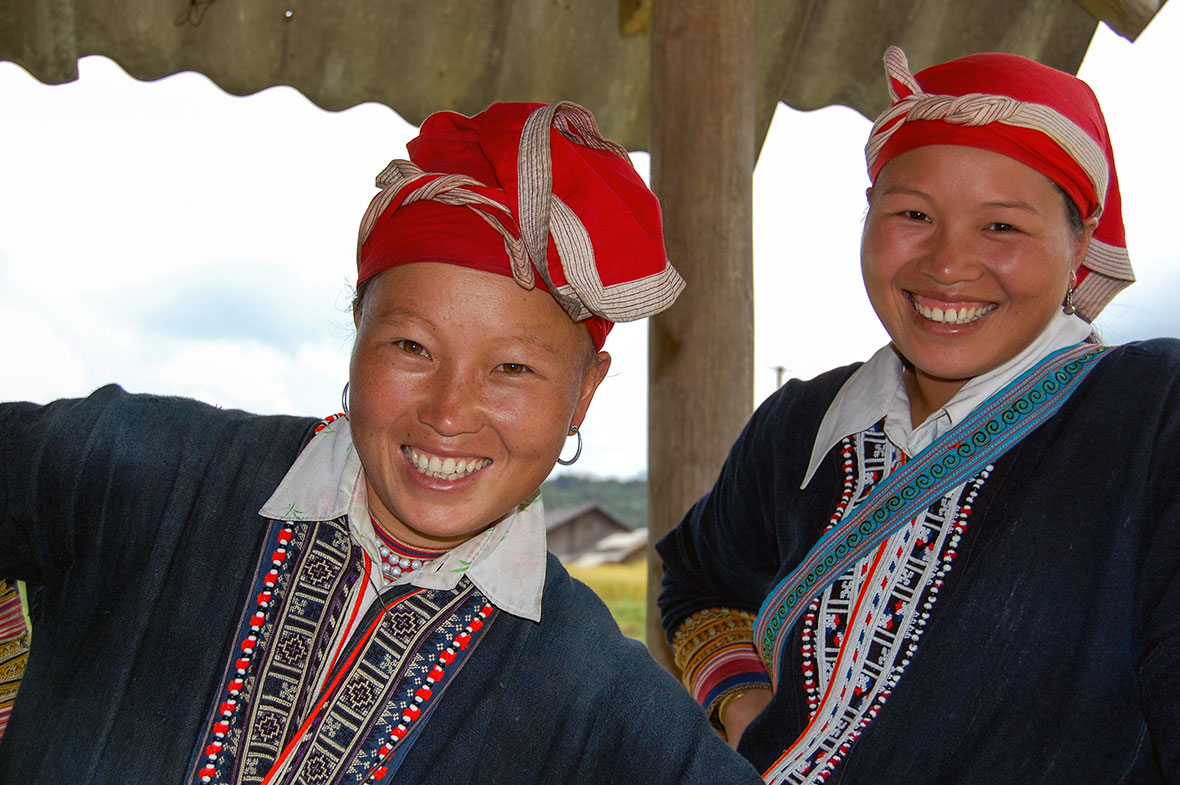 ABOVE: These smiling Red Dao would have robbed me blind had I given them the chance.
A small group of Red Dao latched onto us and were trying to sell crafts they had made. Not content to take "no" for an answer, they proceeded to follow us for the remaining two hours of our trek, something that became increasing annoying as time went by. They are quite photogenic people to be sure, but there is nothing I hate more than people aggressively trying to sell me something, so I wasn't very happy about it. Still, the scenery was breathtaking, so it didn't deter me too much
On the second day of my trip, I wanted to see a Flower Hmong market, as I'd heard this was  where to find the most colorful tribe in the area. An overwhelming majority of tourists to Sapa visit the "famous" Bac Ha market, which has transformed it into an extremely touristy event. Given my experience the previous day with the Red Dao, I was determined to avoid such a thing at all costs. I knew that getting as far away from the hotel as possible during this outing was most likely to take me as far from other tourists as I could get.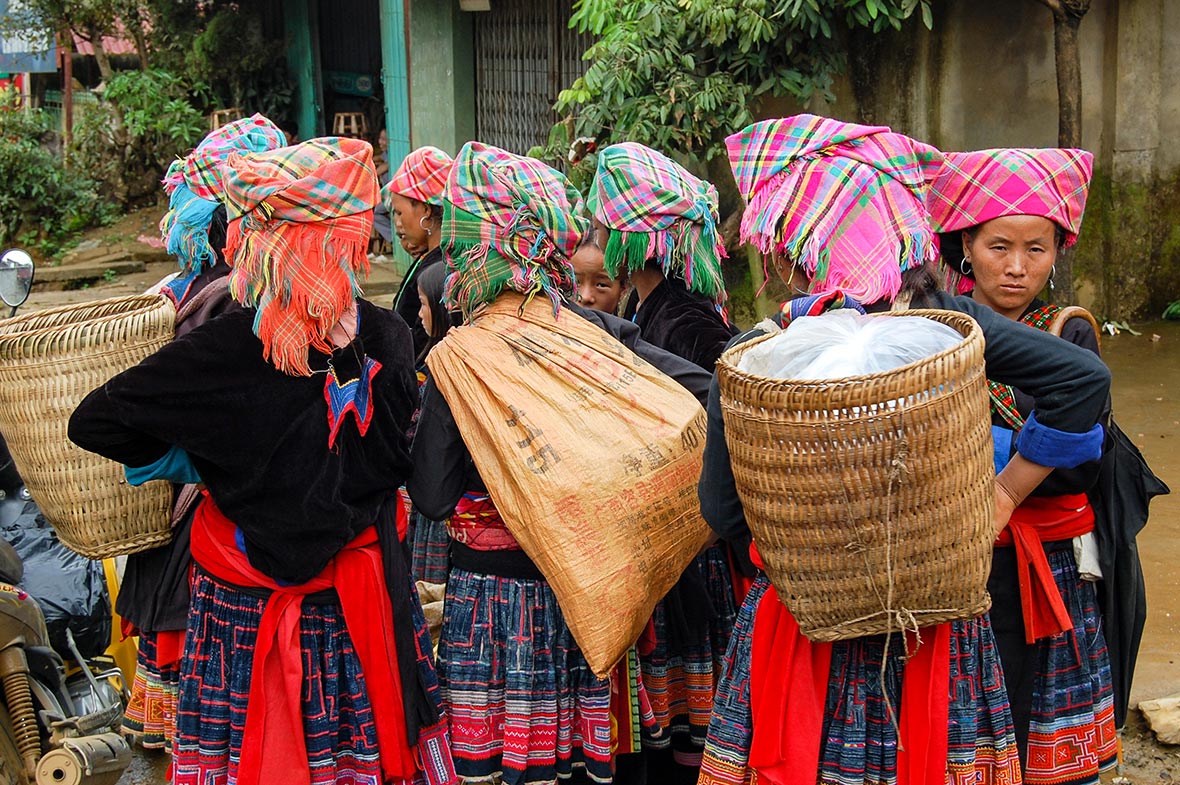 ABOVE: Hill tribe women are often very shy, such as these Flower Hmong at Tam Duong village.
I had heard that the road between Sapa and Dien Bien Phu (where the French colonialists and militarists fell in the 1950's during a valiant last stand) had the largest variety of remote tribes in all of Vietnam, as well as a stunning landscapes. So given my limited  time, I was set to get as far in that direction as possible. My guide hesitated, but I insisted. And I'm glad I did because it resulted in an amazing day…
We drove a couple hours west past "Heaven's Gate," the highest point in Vietnam, to a Flower Hmong village named Tam Duong. Luckily for me, there was a market taking place, and there were dozens and dozens of Flower Hmong in attendance. However, as these people were not familiar with tourists, they were quite shy. At the first sign of a camera being pointed in their direction, backs would turn.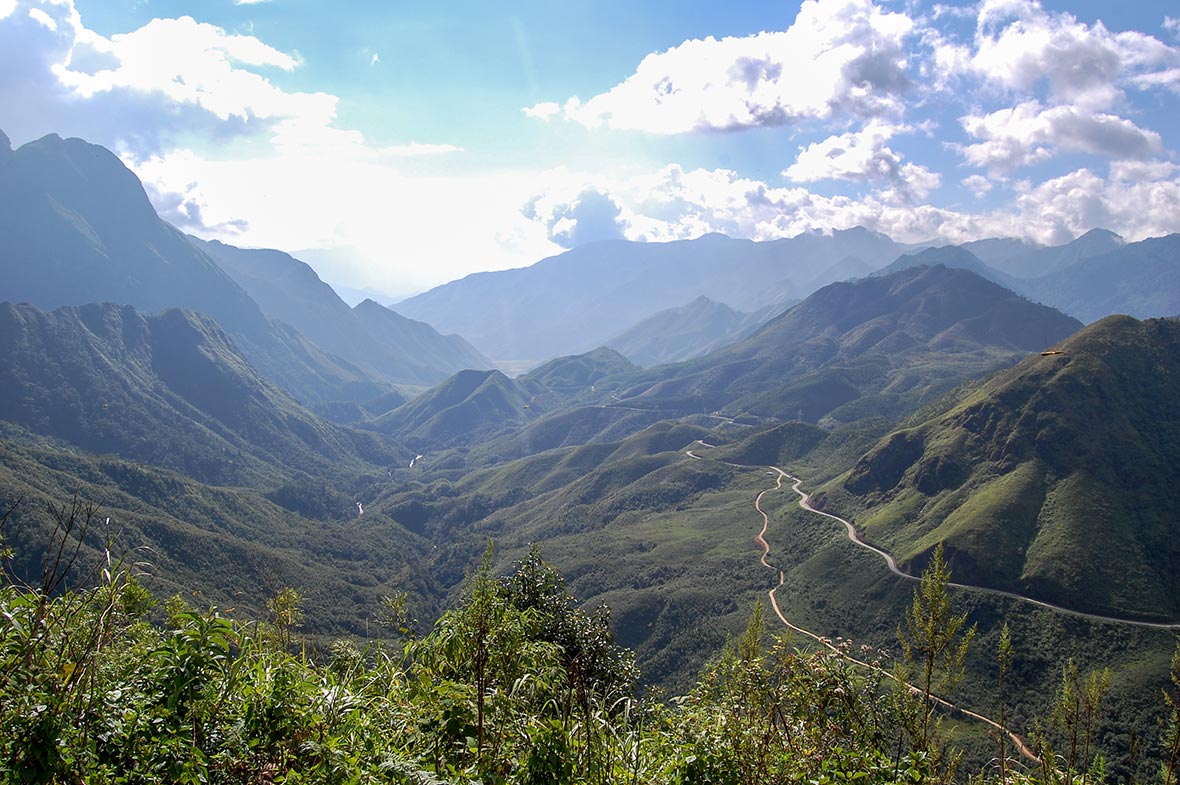 ABOVE: The view from "Heaven's Gate," the highest point in Vietnam
However, I am not the sort of photographer who takes photos from a distance. I knew that to get very good shots, I would have to make the effort to talk to people and make them comfortable with my presence. I met one group of four Flower Hmong women and they were happy to talk with me, but wouldn't let me take any photos. I spoke to them for about 20 minutes and purchased some of their fruit, and they let their guards down, smiled and let me take as many photos as I wished. I met a teenage girl cutting sugarcane, and spoke to many others carrying out their duties for the day. It was exactly the sort of travel experience I crave. I learned about their way of life and had the chance to see things not many get to see.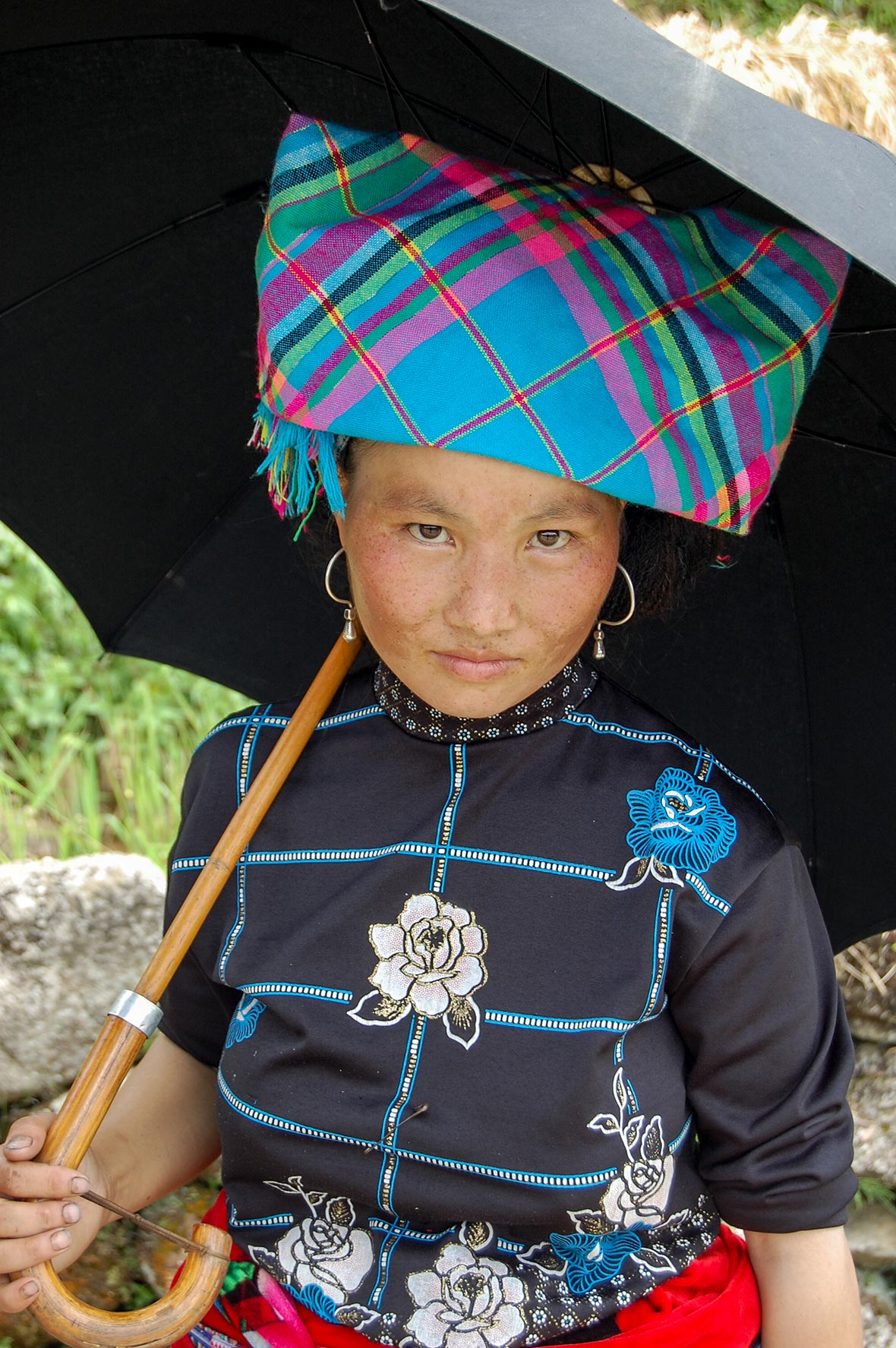 ABOVE: A young Flower Hmong girl returning from the market.
Since we were quite far away, we started heading back in the direction of my hotel. This was tribal country though, so opportunities to meet people came up left, right, and center as we drove. We passed and young Flower Hmong couple coming back from another market and exchanged a few words with them. A bit farther down the road, we passed a Black Yao village, with three generations of women in the field harvesting rice. I asked if they would show me how to harvest rice, and they were thrilled that I was interested to try. I discovered that harvesting rice is extremely labor intensive.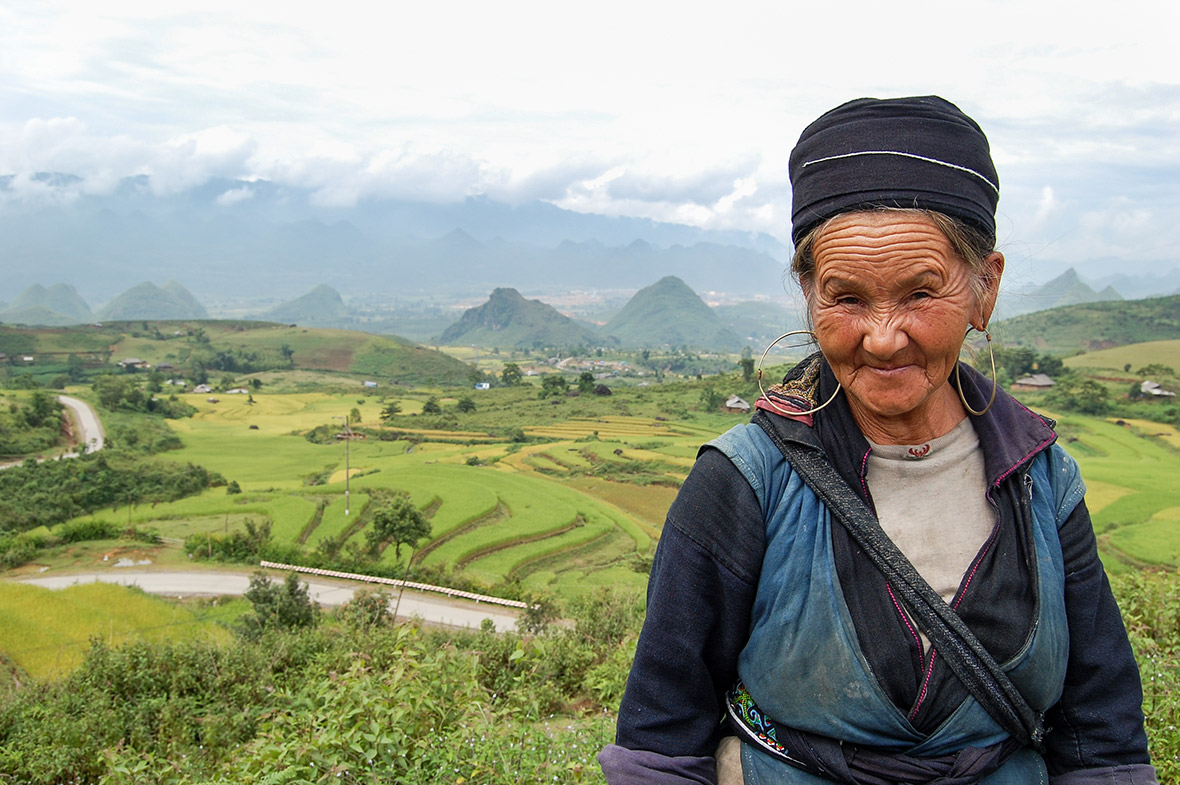 ABOVE: A Black Hmong woman that I encountered on the side of the road.
Further down the road, we saw a charismatic Black Hmong woman selling various wares to a Flower Hmong women — cross-tribal trade at its best. We visited a Black Tai village, had a cup of tea inside one of the homes and talked in detail about their lifestyle. This was one of my most elaborate conversations I'd had in the area. But the Black Tai were not, for me, the most interesting of the tribes. Perhaps they seemed more assimilated into modern culture?
The final stop was over some rough roads to a Lu village. We were invited inside to meet a Lu woman – for yet another cup of tea. The house was dirty: the toilet was a hole in the kitchen floor, going straight below the house which was inhabited by pigs. But this woman was so genuinely nice and hospitable that it was impossible to decline, for fear of offending her. The tea was cold, and I knew it could be a mistake, but I sat and drank it while talking to this woman through my translator (the next day, after arriving back home in Bangkok, I was very ill from this experience).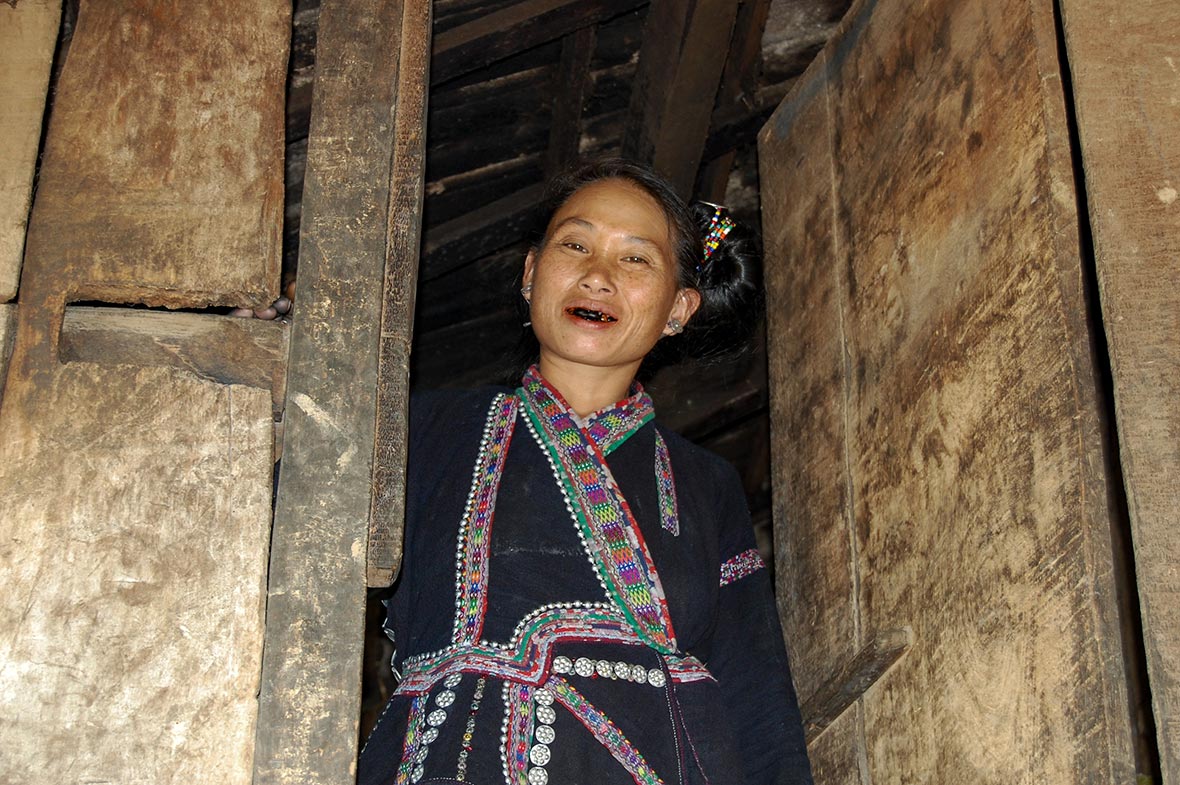 ABOVE: A Lu woman with distinctive black teeth.
Lu women dye their teeth black using vegetable dyes. This is actually considered a sign of beauty for the females. They believe that white teeth are a sign of demonism or of beasts from the animal kingdom. Dark teeth are considered attractive. Such revelations make Vietnam magical.