Arriving in Hanoi or Saigon, one might be tempted by the downtown decadence of the Reverie or perhaps want to head straight to the beach for some golf – but smart travelers wanting an authentic Vietnam experience will head north. Sapa and Lao Cai are, for now, one of the few easily accessible areas for a cultural adventure in Vietnam.
Found just south of the Chinese border and filled with mountainous views, days of invigorating trekking, and local hill tribes, Sapa and Lao Cai are Vietnam must sees.
Take the Victoria Express from Hanoi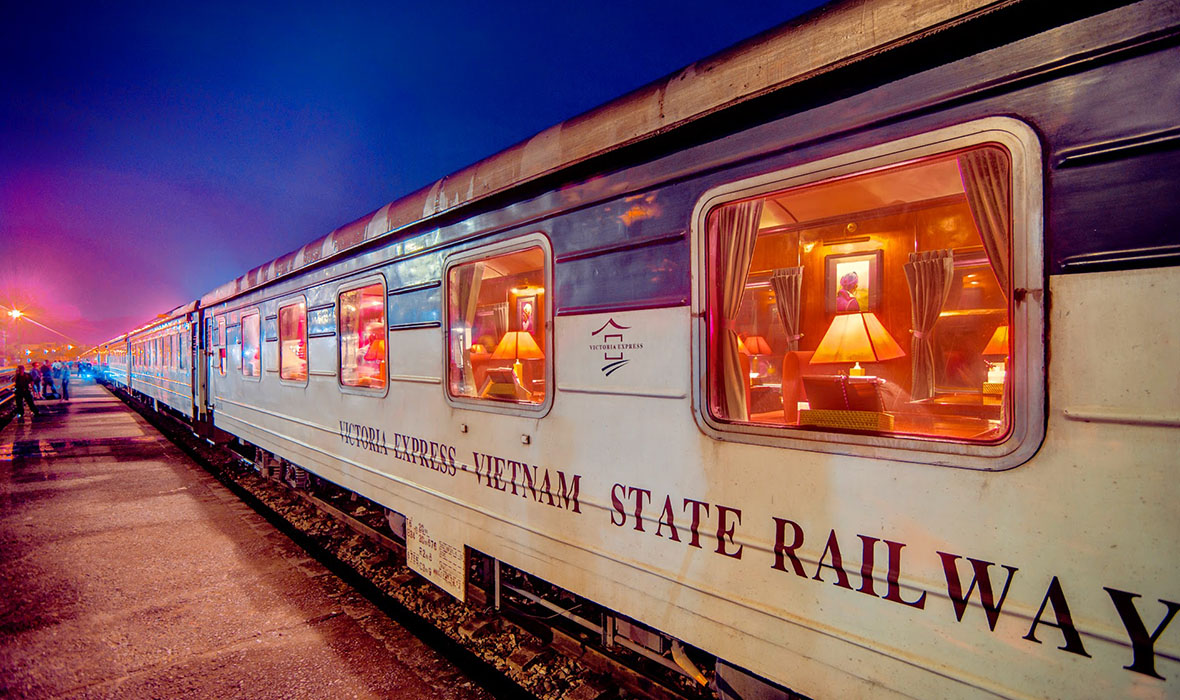 While many travelers opt to use Hanoi as their jumping-off base to visit the famed Halong Bay, the journey to Sapa and Lao Cai from Hanoi is a little more elegant thanks to the Victoria Express.
This luxury train – harkening back to the romantic, golden age of travel in Indochina with its dark wooden fixtures, cozy sleeping cabins, and spacious lounge – departs six days a week from Hanoi at 10pm and arrives in Lao Cai at 6:10am, allowing travelers to have a restful night before embarking on the day's adventure.
The train also returns to Hanoi overnight six days a week, and both directions offer early morning sights of Vietnam's countryside.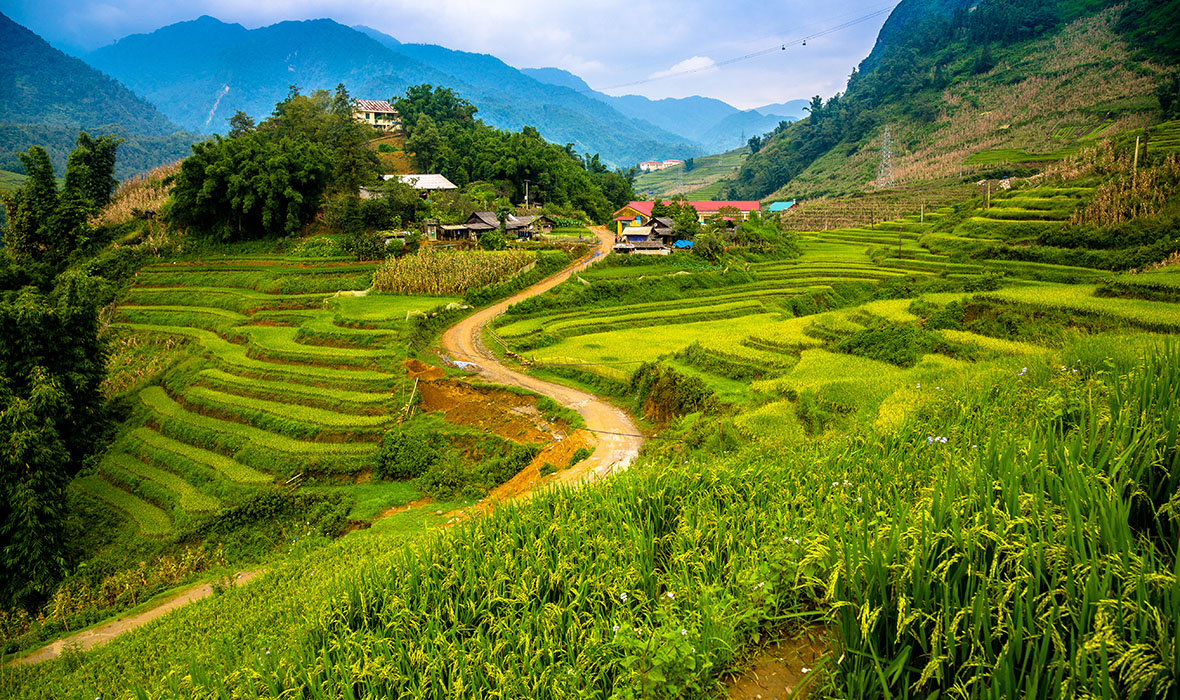 Once visitors arrive in Lao Cai and soak in that fresh mountain air (with perhaps a strong Vietnamese coffee), they will be ready to hit the trails – and the Cat Cat Trek, from Sapa to Cat Cat Village, is the perfect place to start. After a one-hour transfer to Sapa, this gentle, three- to four-hour trek brings travelers through the Muong Hoa valley with views of lush rice paddy fields, flowing waterfalls, and striking mountains.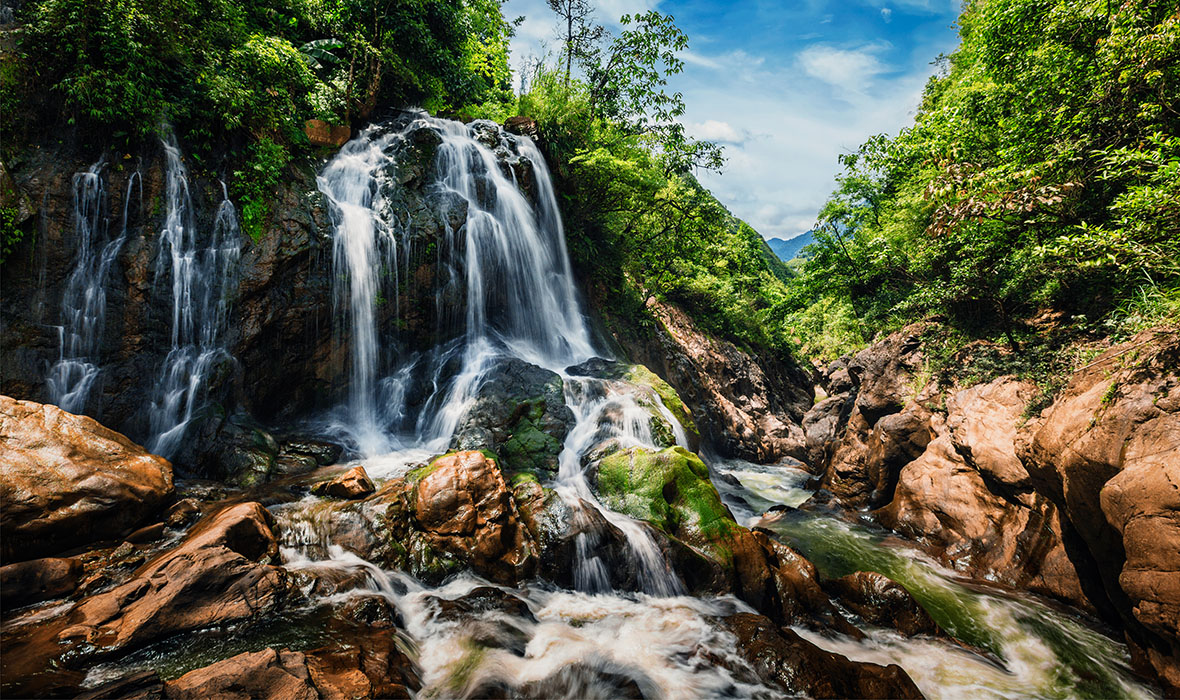 Along the way, trekkers can pop into villages belonging to the Black H'mong ethnic minority, who often show visitors their unique weaving and embroidering style, allowing for a informative introduction to the ways of life in this remote province.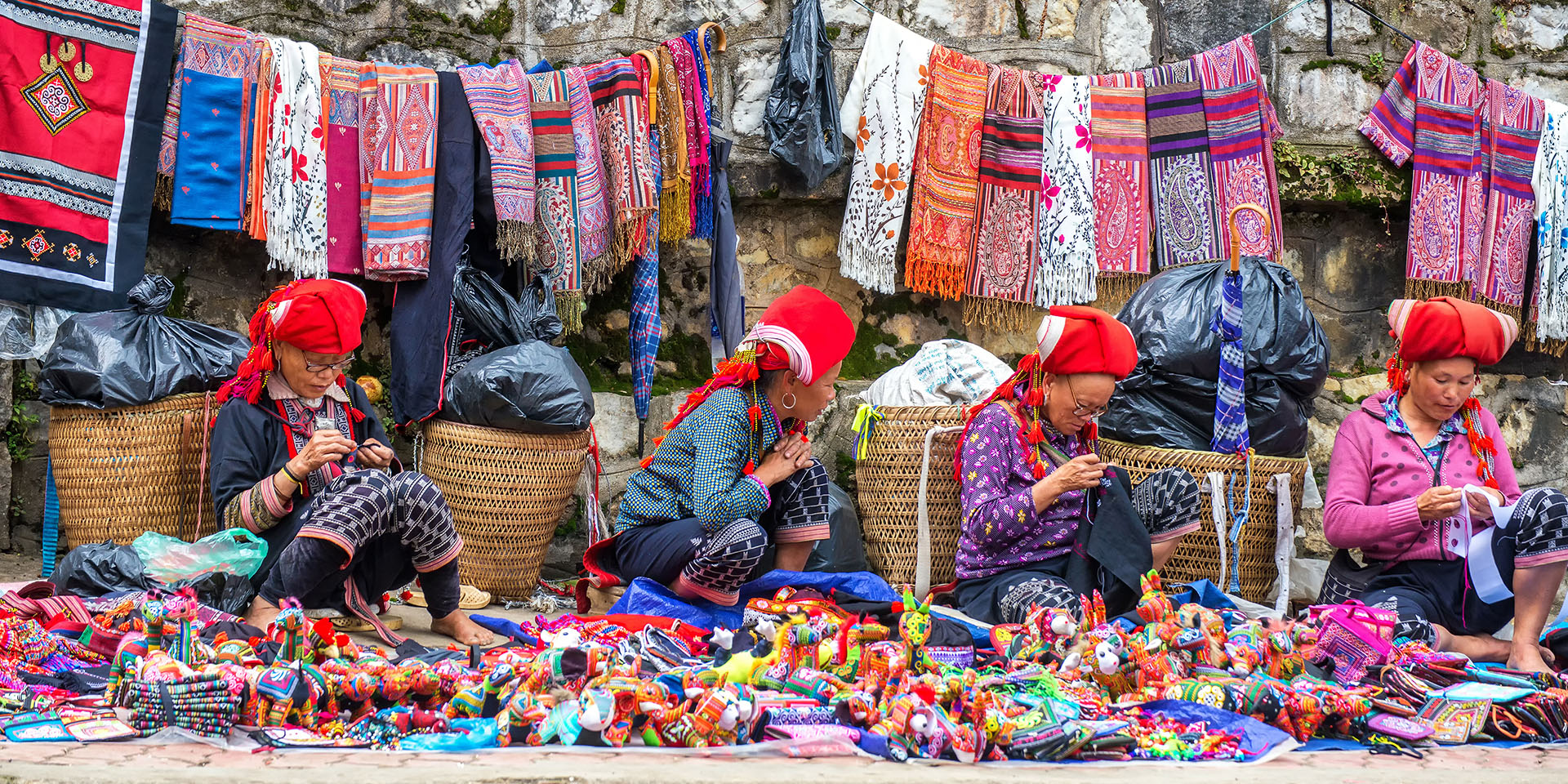 The villages that dot the treks in the Sapa and Lao Cai region are home to several ethnic minorities, including the Black H'mong, the Red Dao, and the Tay. Originally from China, these minority groups settled into the mountainous area in northwest Vietnam around the 18th century, and despite the increasing number of tourists visiting their home, they remain relatively untouched by Western society.
These minority groups, each with their own unique language and set of customs, are best known for their traditional costume wear and their special worship rituals, which they often share with curious visitors.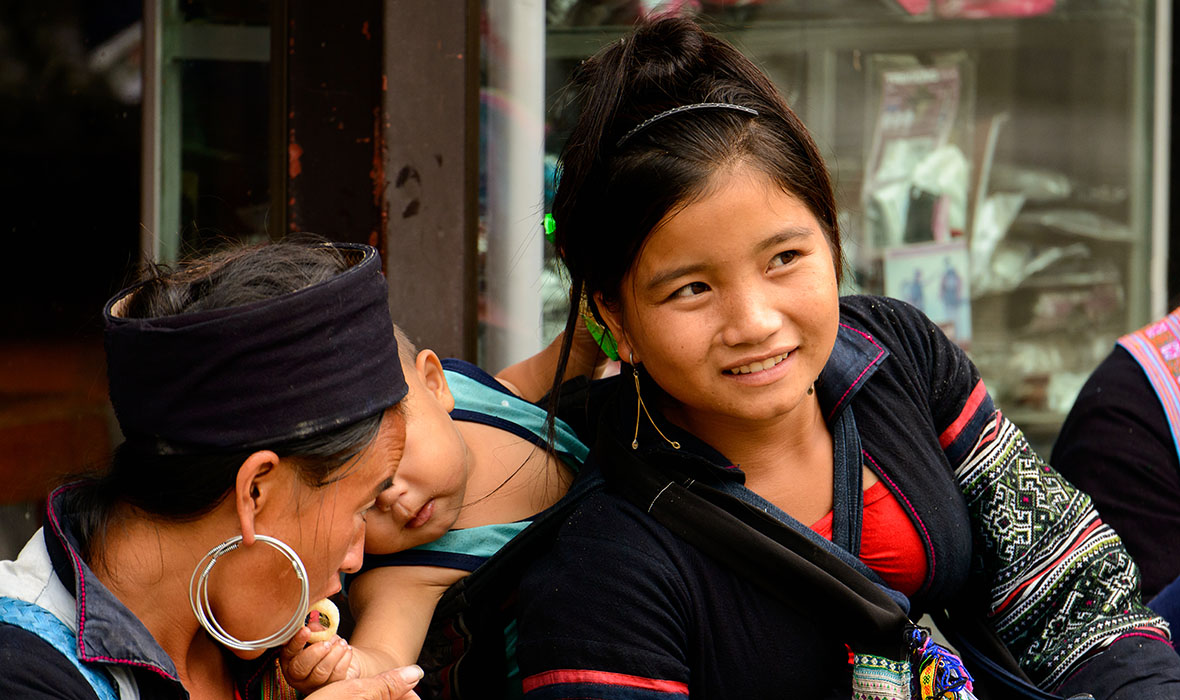 The Black H'mong people live in the Supan, Y Ling Ho, Lao Chai, and Cat Cat villages, and are known for their incredible embroidery, best seen in their traditional wear of long blouses decorated with flowers, scarves for around their legs, and blue turbans.
The Red Dao, who share a similar language to the Black H'mong, live in the Ban Lech, Nam Toong, and Supan villages and are known for their red head scarves.
The Tay, the earliest-known minority group in this part of Vietnam, can be found in the Ban Ho and Thanh Phu villages. Their language, from the Central Tai language group, consists of a Latin-based alphabet, and while they do have a traditional costume with brightly-colored head scarves, today they are often seen wearing Western clothing.
Mount Fansipan, the Roof on Indo China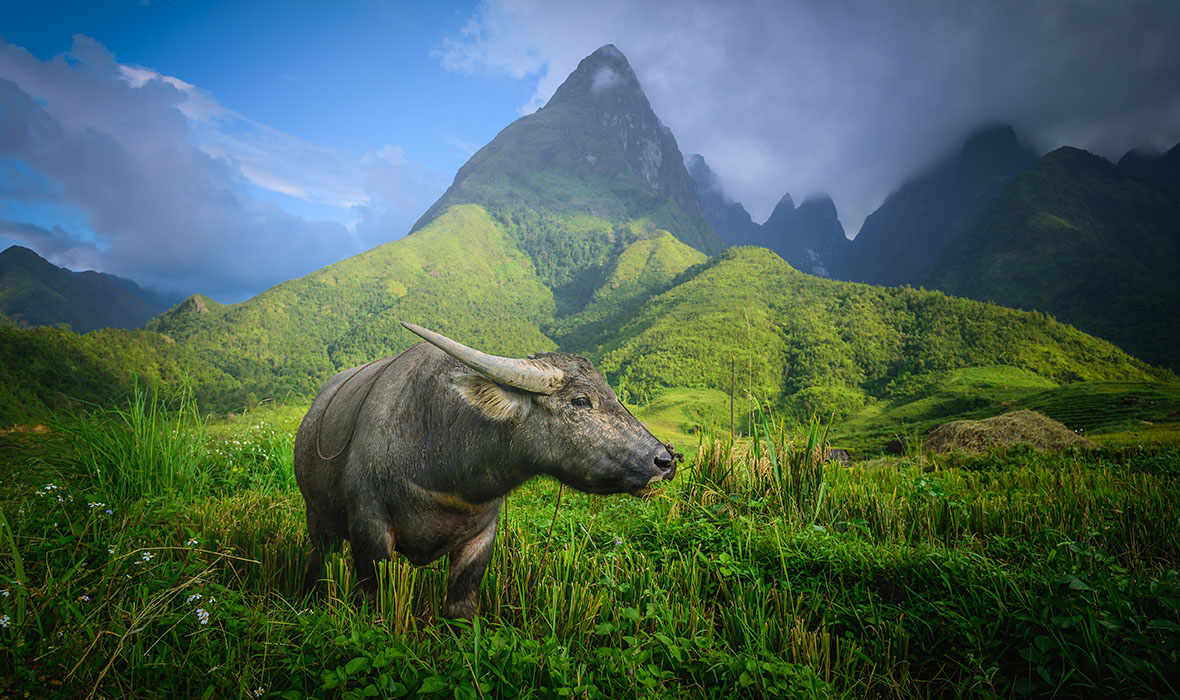 It is hard to trek anywhere in Sapa and Lao Cai without the shadow of Mount Fansipan looming ahead. At 1.95 miles tall, Mount Fansipan is the highest peak in Vietnam, Laos, and Cambodia, earning its nickname of "The Roof on Indo China" – and is well worth a visit.
While intrepid trekkers can hike Mount Fansipan in two days, most people choose to take the recently completed cable car, which brings travelers within 630 steps of the summit for sweeping vistas of the mountains, valleys, and villages below.
Stay at the Victoria Sapa Resort and Spa
Luxury can be hard to find in the northernmost regions of Vietnam, but it's certainly not impossible.
While enjoying a unique Vietnamese experience in Sapa and Lao Cai, visitors can choose to lay their heads at the elegant Victoria Sapa Resort and Spa. With inspiration from traditional mountain lodges, this modern, fresh resort is situated in the heart of Sapa with fine dining on site and views of Mount Fansipan straight from the windows.