Example Itinerary
A Vietnamese Culinary Journey
Loosen your belt and get ready for the culinary treat of a lifetime! This 14-day Vietnamese Culinary Journey itinerary is more than just a delight for your tastebuds. Visit Saigon, Mui Ne, Hoi An, Hue and Hanoi for a full exploration of beautiful Vietnam. Chat with locals and enjoy Vietnam's unique culture and cuisine. Learn about the Vietnam War from within the country where it took place. Try savory dishes unique to each region of Vietnam.Take your experience home to your friends and family as you learn to cook the exotic dishes yourself!
This itinerary is an example. It's designed to inspire you and provide you with thoughtfully curated ideas. You can choose to do this exact itinerary or completely personalize it. All trips are 100% bespoke.
Highlights
Relax, sunbathe and swim in the South China Sea in Mui Ne
Learn how to cook local favorites in Saigon with a top Vietnamese Chef
Discover the unique beauty of the Red and White Sand Dunes in Southern Vietnam
Savor the freshest seafood imaginable in the fishing town of Mui Ne as you dine on that morning's catch
Day-by-Day
Day 1
Saigon
Arrive in Vietnam's largest city - Saigon. You are met by your driver at the airport, where you will be transferred to the Park Hyatt Hotel. Spend the rest of the day exploring the city. Enjoy the shopping the city is so well-known for - wander along the boutique-lined Dong Khoi Street looking for one-of-a-kind finds. Relax and take it easy as the next day you will enjoy a full tour of the city.
Day 2
Saigon
Enjoy a leisurely breakfast at your hotel. After breakfast, your guide will show you the city. Pay a visit to the famous sights of the Notre Dame Cathedral, the Reunification Palace, the War Remnants Museum and the Post Office. Check out and sample Vietnamese local snacks at the Ben Thanh Market and the Bin Tay Market in Chinatown. Stock up on unusual goods at the Binh Tay Market, the city's main wholesale center. Savor a delicious, local market lunch. That evening, peruse the Ben Thanh night market - which has a completely different atmosphere from the market during the day. There are tons of fresh dishes to choose from at the several food stalls.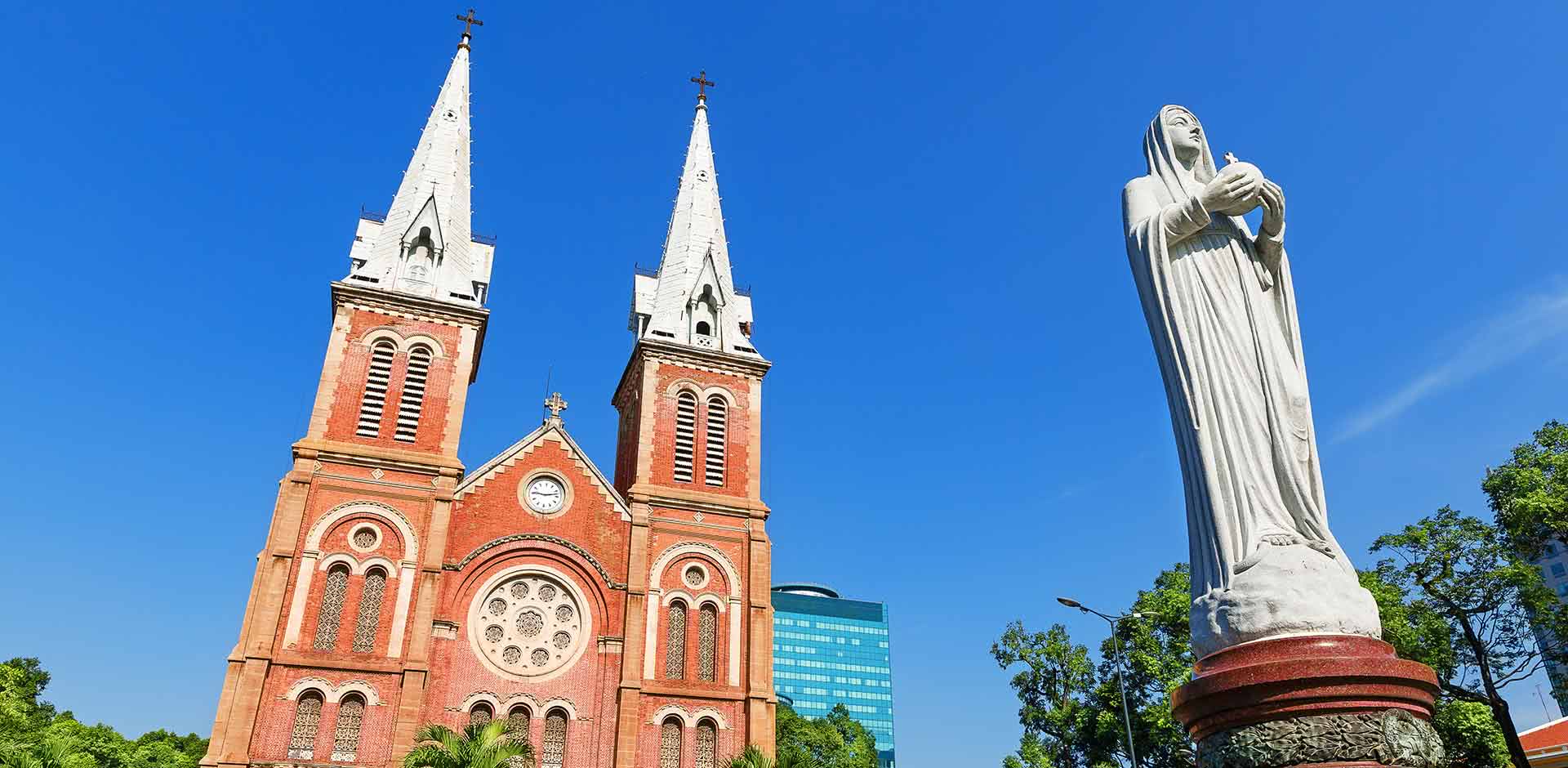 Day 3
Saigon
Learn to cook authentic Vietnamese food yourself! Your friends and family at home will be impressed with your skills after you take a Saigon cooking class. You will tour a local market with your chef, who will show you the ingredients you will be using. You will learn how to cook three different Vietnamese dishes - after which you have the reward of eating your scrumptious creations. This evening, enjoy an incredible street food tour like the locals do - from the back of a scooter!
Day 4
Saigon - Mui Ne
After breakfast at the hotel, you will take either a drive or a train to Mui Ne - the resort capital of Vietnam, around 4 hours' drive from Saigon. The coastal town became a hotspot in 1995, after travelers came to the city for an incredible view of the total solar eclipse. Enjoy relaxing by the crystal blue water of the South China Sea. Stay at a beachside resort of your choice.
Day 5
Mui Ne
After a lavish breakfast, walk up to the Mui Ne fishing village. Watch as the local fishers pull in the morning's fresh catch. Wander through the busy market. Next, go see the stunning Red Sand Dunes, White Sand Dunes and Lotus Lake. That evening, enjoy dinner at the popular Cay Bang Seafood restaurant. You get to pick your dinner live from the restaurant's many tanks!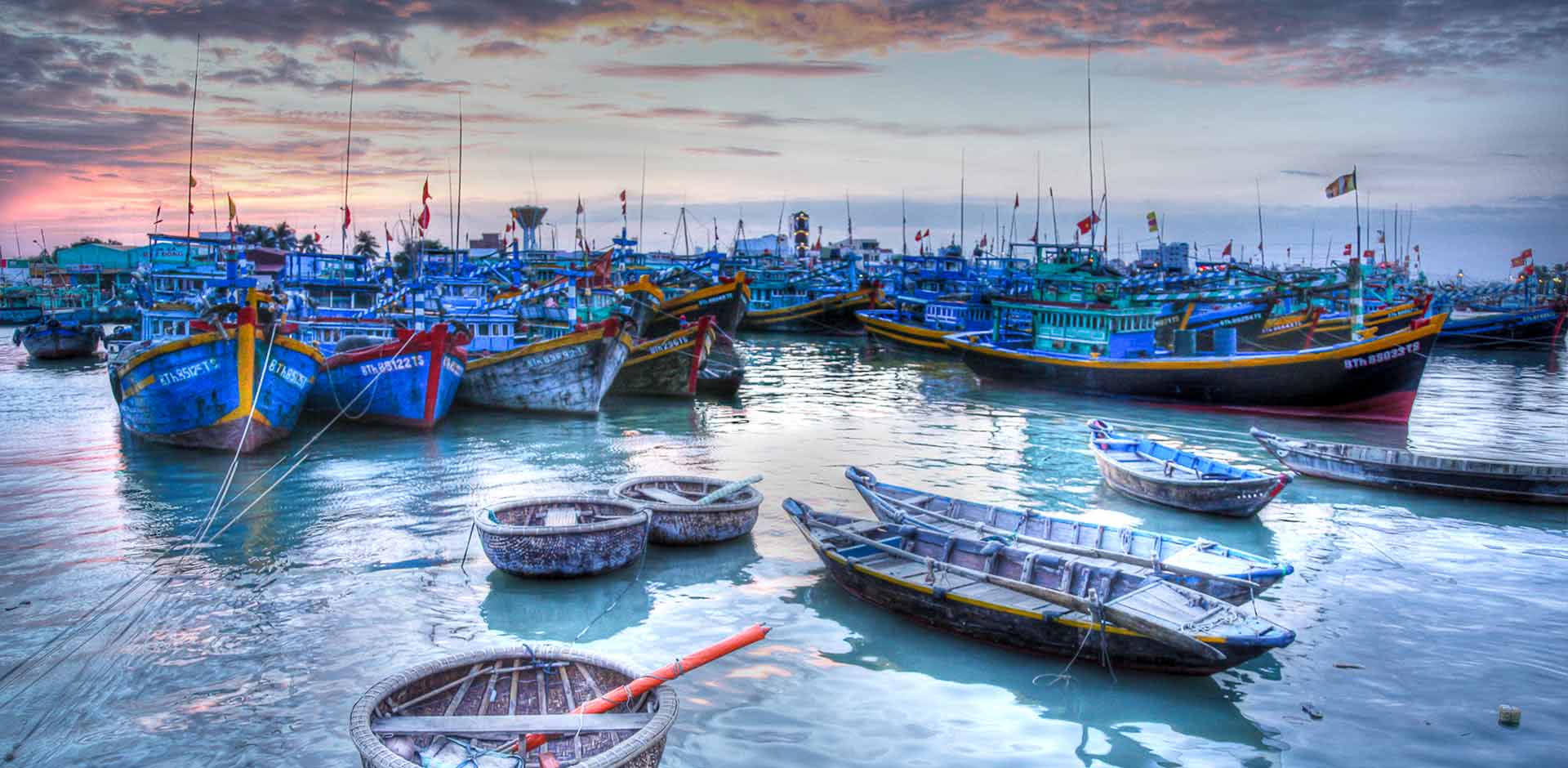 Day 6
Mui Ne
After breakfast, unwind seaside. Go for a swim and soak in the sun's warm rays. Around lunchtime, make your way to the Mui Ne Cooking School. This laid back beachside school will teach you the secrets of the local specialties. After cooking, relish your own creations for lunch! Enjoy the rest of the day in a food-coma-induced haze by the sea.
Day 7
Mui Ne - Saigon
Spend the morning relaxing before checking out of your hotel to return to Saigon by car or train. That afternoon, spend the day wandering through Saigon, revisiting your favorite memorials or markets from your tour earlier in the trip. Next, your driver will take you to the best Saigon seafood restaurant - Hong Hai. Hong Hai has a wide variety of fresh seafood cooked in the traditional Nha Trang Style. Sleep easy at the luxurious Park Hyatt hotel.
Day 8
Saigon - Danang - Hoi An
After breakfast at the hotel, check out and catch a flight to Danang. Once you arrive, you will be transferred to the well-preserved, ancient town of Hoi An. Wander through the charming town until evening time, when you have the treat of visiting Mango Rooms. Mango Rooms is a unique dining experience where you can watch the top chef and owner Mr. Duc, cook up an incredible fusion meal. The restaurant's kitchen is completely open. Spend the night at The Nam Hai resort, located on Hoi An's pristine beachside.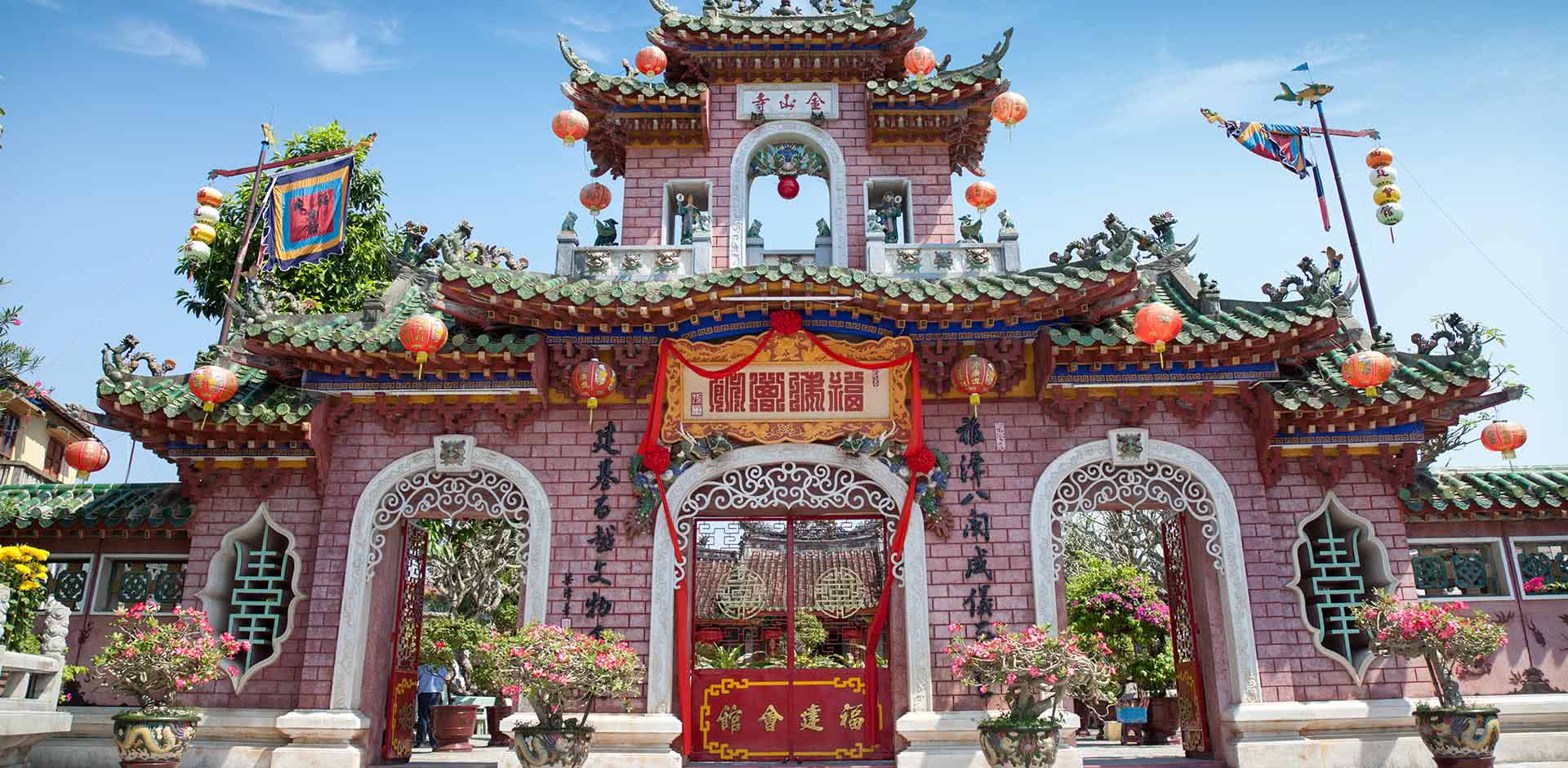 Day 9
Hoi An & Danang
Familiarize yourself with the stunning UNESCO world heritage site of Hoi An as you enjoy a full tour of the area. Cruise down the Thu Bon river and watch the local fishermen deep in their work. Savor a local lunch at the Central Food Market. Try the traditional Hoi An noodle dish, Cao Lau, along with White Rose wantons and chicken rice. Enjoy a delicious dinner at the elegant Cargo Club. There is a large variety of both local and international dishes sure to fit whatever your stomach and taste buds desire.
Day 10
Hoi An & Danang
Now that you've sampled many of the local favorites, it's time to learn to make them yourself! This morning, your cooking class instructor will take you to the local market to show you the ingredients you will be using to cook Hoi An favorites. She will welcome you into her home, where you will learn to cook and then of course, eat local dishes. After sunset, stroll through the charming city and retire at your leisure in your lavish beachside resort.
Day 11
Hue
Feel as though you are traveling back in time as you take the road to Hue, Vietnam's ancient imperial capital (around 3 hours away). Relax at the luxurious, modern La Residence Hotel & Spa. Next, breathe in the fresh air as you take a cyclo tour of the citadel. Wander through the complex on foot. You will visit the famous sites of Ngo Mon Gate, Supreme Royal Court Palace, 12 Nguyen Kings altars, Forbidden City, Royal Theatre, and the Royal Library. After freshening up at your hotel, enjoy the special cultural experience of dining at a local family's home. You will enjoy a true Hue-style meal.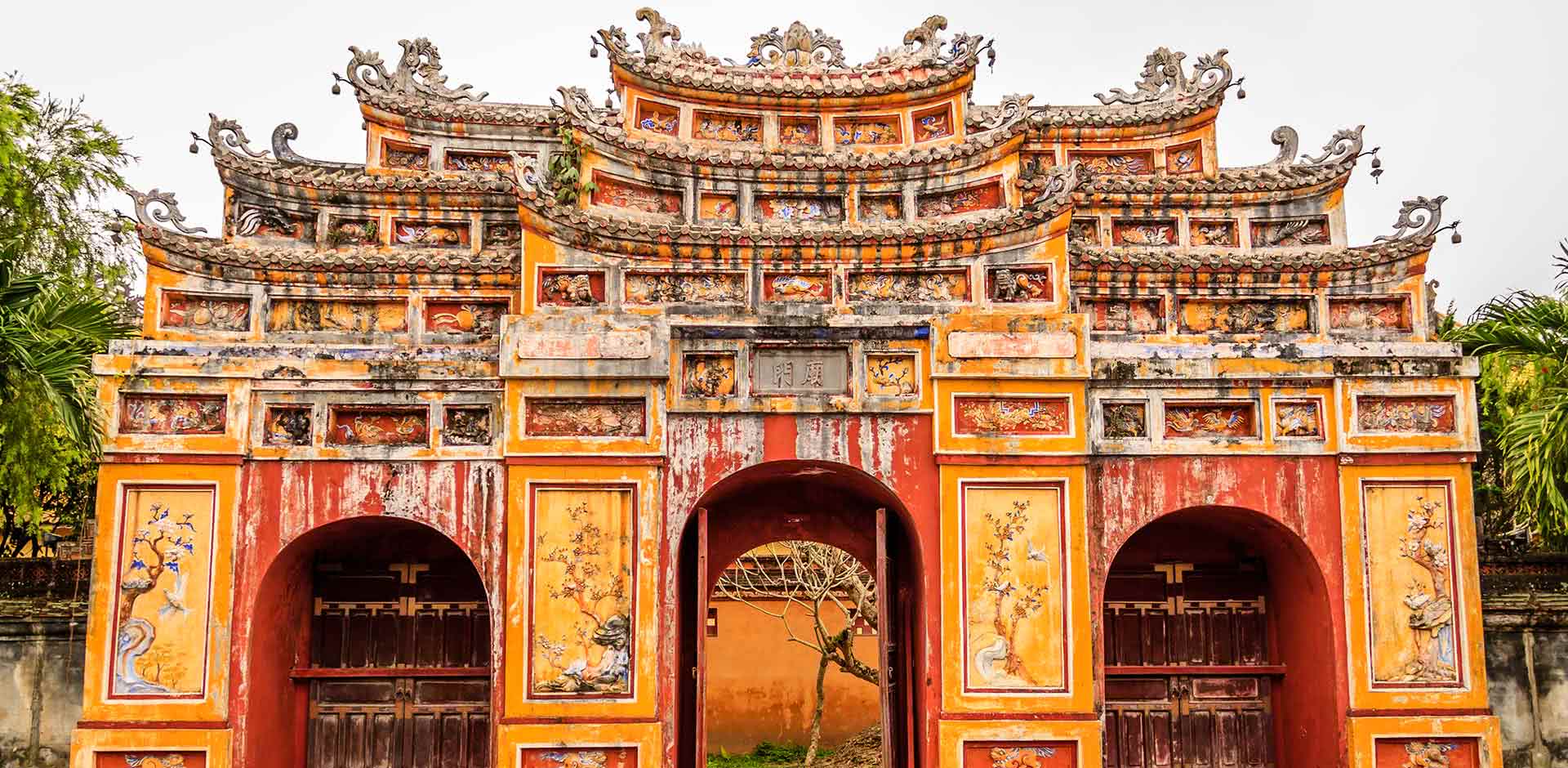 Day 12
Hue - Hanoi
Around 7:30 this morning, your guide will take you to the fabled Perfume River. Enjoy a boat trip down the gorgeous waterway. Stop by the beautiful Thien Mu Pagoda. The holy atmosphere is a unique cultural experience. Next stop is the King Tombs of Tu Duc. Tu Duc was a beloved poet in the Nguyen Dynasty during the early 19th century. Next, visit a local Buddhist temple to try a vegetarian meal prepared fresh by Monks. Try meditation before your meal to experience a special side of the Buddhist theory. After lunch, visit the local orphanage. Take a Xe Om to visit the outskirts of the town full of rolling hills and lush green paddies. Chat with locals to learn about their everyday life. Hop on a plane to Hanoi, where you'll be transported to your hotel - we recommend the Sofitel Legend Metropole.
Day 13
Hanoi
It's time to extend your cooking repertoire once again. After breakfast (keep it light!), the local market a visit with your chef who will teach you to select local ingredients. You will learn to cook Northern specialties. Enjoy your own creations for lunch. Your guide will then take you for a half-day walking tour of the city's charming Old Quarter. For dinner, take a seat at the famous Highway 4 restaurant. If you're feeling adventurous, try buffalo, snake or locust. You can also sample a potent local rice wine.
Day 14
Departure
After a leisurely breakfast in your hotel, go for a stroll through the city. Stock up on local spices and souvenirs on your last day of your adventure. Grab any last authentic bites at the local market that you can't find at home. Depart for the airport and your onward flight in the evening.
TERMS AND CONDITIONS
Price is based on double or twin hotel room occupancy and includes accommodation, transfers, car/driver, English-speaking guide, activities and entrance fees, breakfasts and some casual lunches while touring. Flights and optional special activities will be quoted separately. Most personal expenses, including dinners, alcoholic beverages, spa treatments and gratuities can be paid on the spot while traveling. Prices may vary depending on season, choice of accommodation and other factors.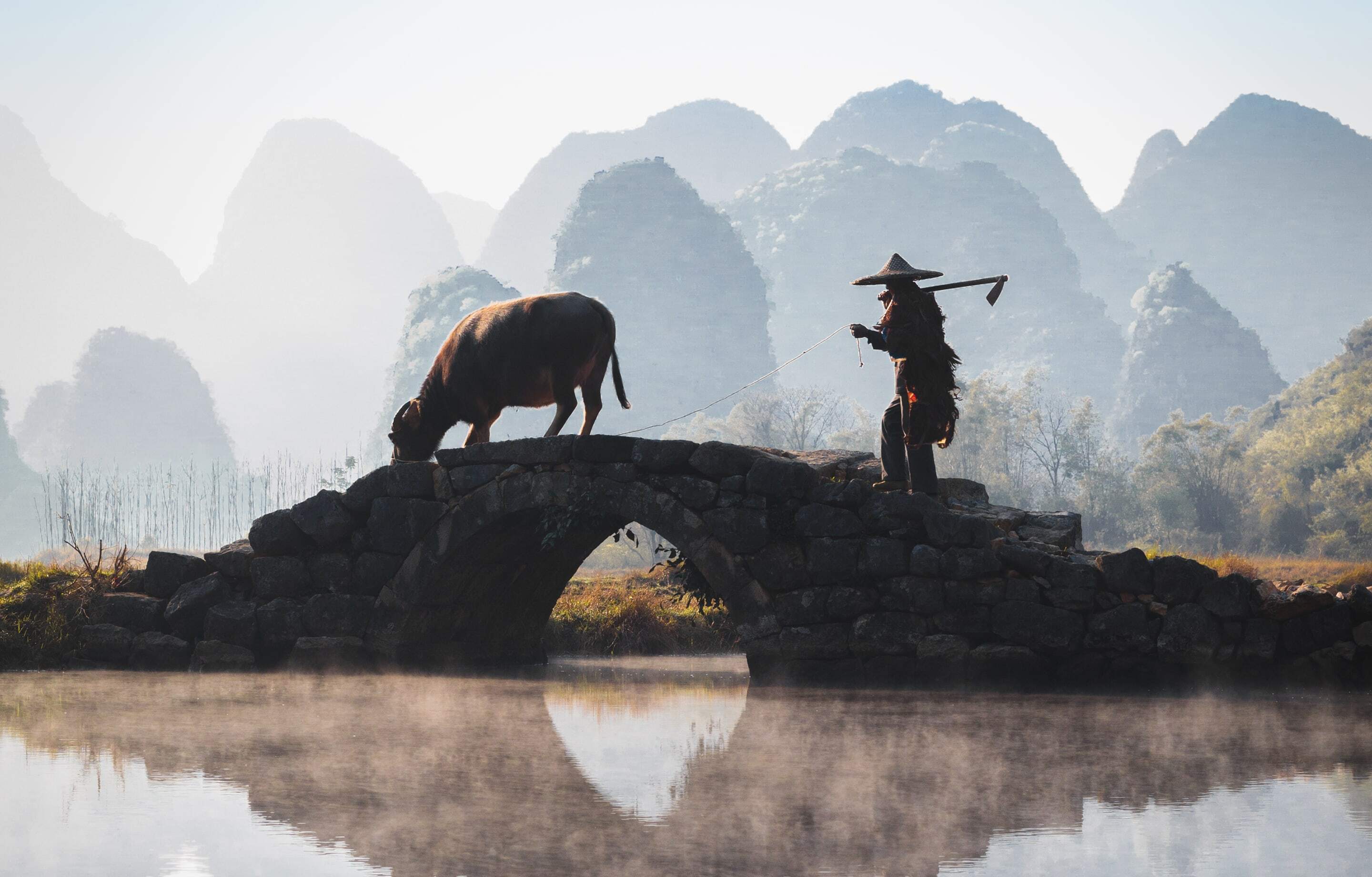 Why Remote Lands?
Exclusively Asia
With Remote Lands you'll travel with people who have made Asia the solitary focus of their own lifelong adventure. As our guest, you'll discover Asia on a journey that is completely, authentically your own, adapted from our own remarkable experiences and adventures over the years.
With Remote Lands you'll travel with people who have made Asia the solitary focus of their own lifelong adventure. As our guest, in the continent that our north American founders Catherine and Jay have adored and explored for decades, you'll discover Asia on a journey that is completely, authentically your own, adapted from our own remarkable experiences and adventures over the years.
Travelogues
An Asia-focused magazine brought to you by Remote Lands – a platform for adventure, luxury, and authenticity from experts and explorers around the continent.
What Others Say
Here is a small selection of the kind words our guests have said about us, as well as features by journalists and travel writers.
From the moment I happened upon the REMOTE LANDS website over a year ago, browsed the options, I knew that this would be well worth it. The entire staff is nothing less than professional with service that made us feel like royals.
This was truly the trip of a lifetime. Magical destinations, the most luxurious hotels in the world, and the most wonderful travel companions we could've wished for. We were treated like family everywhere we went and we have 14 new best friends.
We have used some of the top rated travel specialists all over the world and, without question, Catherine Heald and Remote Lands are at the very top of the list!
Stay Informed:
Newsletter