Many travelers might not be aware, but along with the shopping, luxe hotels, and food, one of the biggest tourism draws to South Korea is Hallyu: a global obsession with Korean popular culture derived from the big-hit boy bands to the Korean soap operas that dominate Southeast Asia. While this is of course mostly popular in East and Southeast Asia, a growing number of travelers from the West want to try their hand at getting gussied up like a K-Idol and strutting the streets with the stars during their travels through Korea.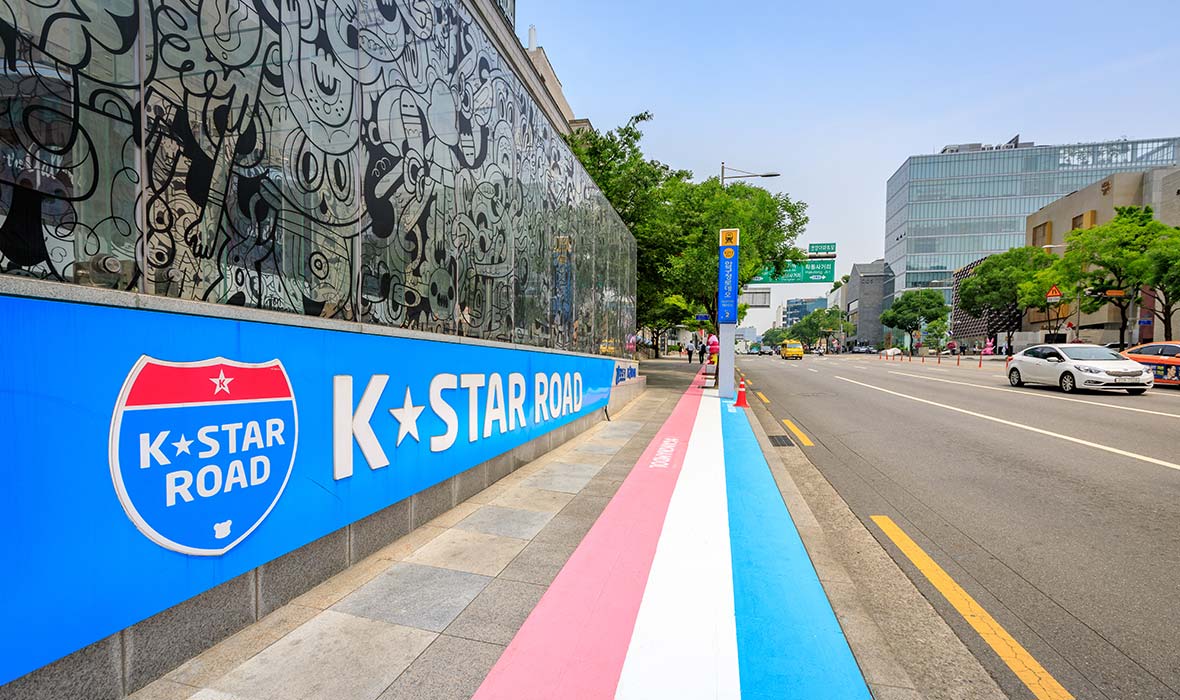 The "Korean Wave" carries fans to many shores, and one such beach is K-Star Road, Seoul. Situated in Gangnam-gu, K-Star Road is a physical fusion of K-Pop and Gangnam-style. While Hallyu fans outside of Korea will always find ways to connect with each other, this street presents them with a pilgrimage site where they can congregate, take photos, and potentially even see stars in the flesh.
Many of the high-end restaurants, fashion shops, and buildings are frequented by big Hallyu personalities. This one kilometer stretch of living, breathing K-Pop obsession features GangnamDols, iconic crosswalks, and the SM Entertainment office. Many travelers grab a copy of the celebrity map and head to marked locations, hoping to catch a glimpse of their favorite artist's high school, family home, or wherever it's suspected that the idol might be spotted. There are also high-end department stores along K-Star Road, which are happy to put enthusiasts on to the latest trends in Gangnam-style fashion.
Record your Own K-Pop Music Video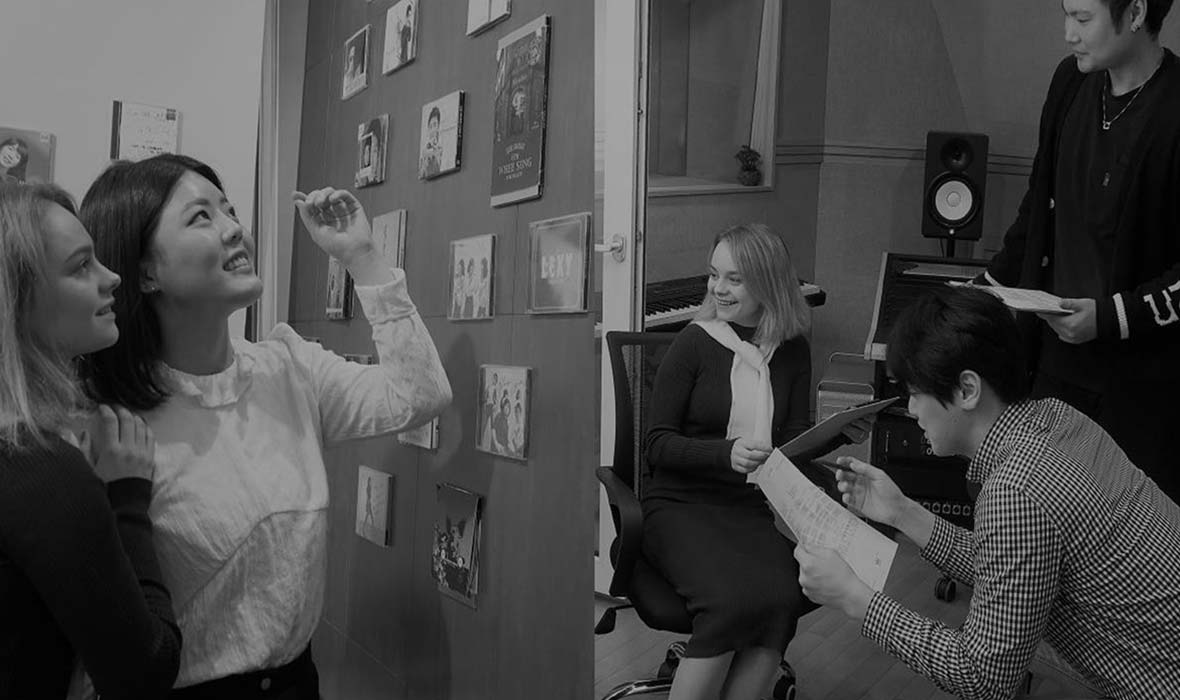 Some Hallyu fans sing in the shower, some sing with their friends, and then there are those who record their own K-Pop music videos. Throughout South Korea, several specialized studios offer their expertise to fans wanting to produce a personalized cover of their favorite tune. It might be a big step from the shower to the studio, but all packages include in-depth vocal training from the producers, giving guests gentle support during their first trip to the booth.
Basic packages include in-studio music video recordings and mp3s to take home, but professional hair and makeup design are also made available in upgraded packages, along with careful editing of the music and accompanying video to highlight the best qualities of the performance.
Photos of the session can also be printed, so that they can later be framed and live beside images of K-Pop stars on the shelf. Groups are welcome to record together, and the booking process simply requires that guests have a song to record in mind when they make the reservation. Ultimately, recording a K-Pop music video is one way to step inside the Hallyu lifestyle and craft a lasting memory.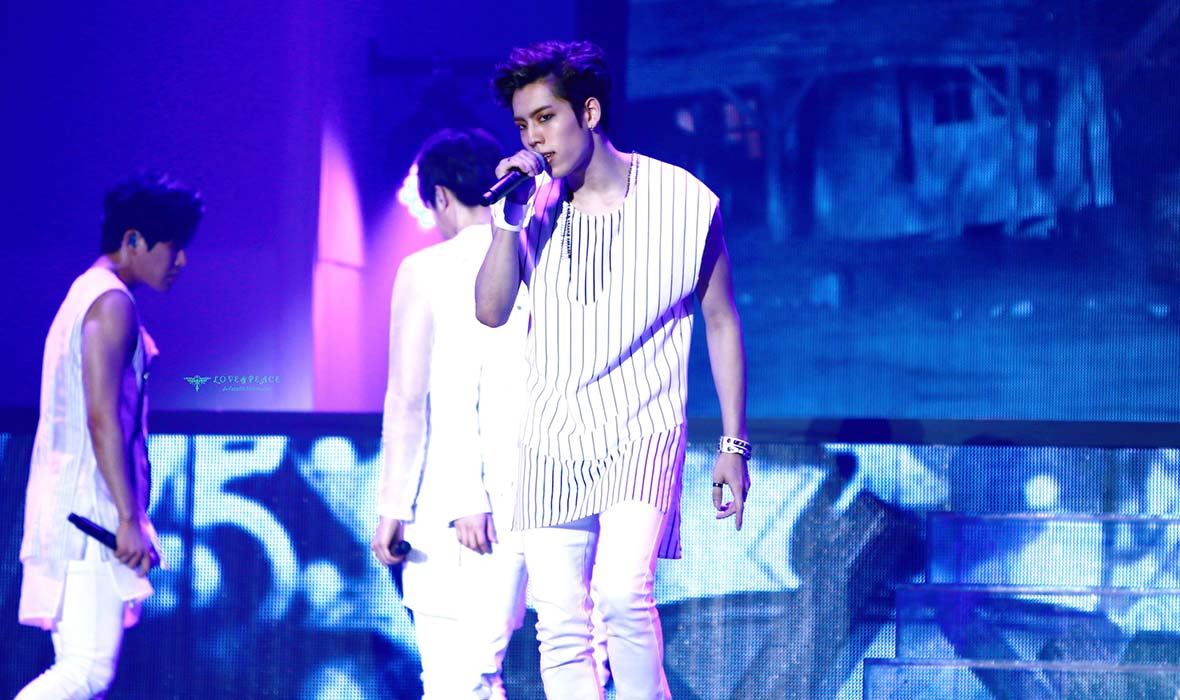 K-Pop stars put all their energy into preparing for performances, so it's no surprise that the foundation of Hallyu comes from the star's grueling training regimes and hypnotic dance routines. For international visitors that haven't booked tickets to a K-Pop group concert before they set off, there are still plenty of chances to catch live performances in South Korea. M! Countdown is a weekly show that features the latest and most popular artists. Broadcasting on Thursday evenings, fans, locals, and travelers line up to join the live audience that will get to watch the biggest groups and superstars perform their hits. There are also four hologram theatres across Seoul where curious travelers needn't line up to see their favorite K-Pop idols.
Vastly cheaper and far more accessible than live concerts, hologram shows are designed to feel like the real thing. These shows are slowly popping up in other countries as well, but it remains certain that there is no better home for a dedicated K-Pop fan than the birthplace of the art itself, where they can be surrounded by the K-Pop community, dancing and singing along to their favorite hits.
K-pop Star Restaurants and Cafes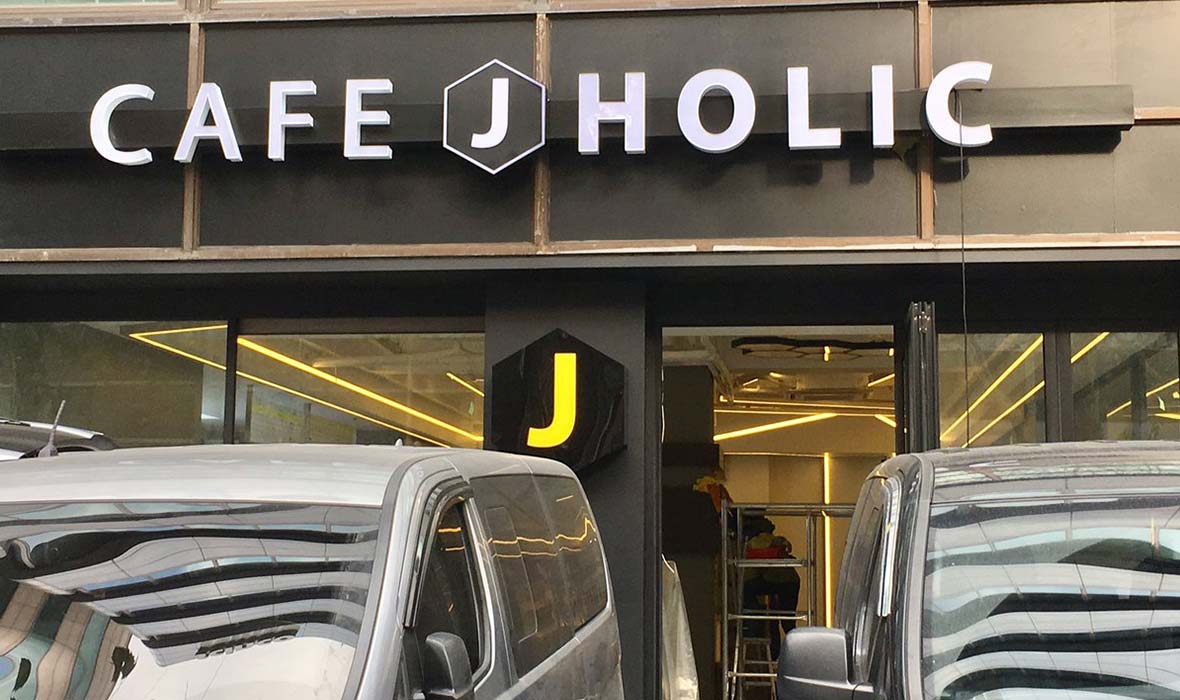 Korean food has found its way all around the world. Famous for bulgogi, bibimbap, and Korean BBQ, the food of Korea is extremely diverse and offers flavors for every palette. That said, there is one thing missing from the menus of overseas Korean restaurants: the opportunity to dine with your favorite K-Idol. In South Korea, however, a recent penchant among idols and their families to open restaurants and cafés has made this a possibility for fans.
At Wiki Café, a café postbox lets fans send letters directly to Super Junior's Sungmin; at Little Octopus, fans of FT Island's Min Hwan are given the opportunity to dine while surrounded by the idol's personal collections and fan letters, and the restaurant's food is also popular with locals. At restaurants run by K-Idols, it is not uncommon for patrons to encounter the celebrity sat right next to them, enjoying a meal.