Jaipur is the Pink City: sprawling, historic, and hectic. It is from the city's ancient forts and encampments that so many come to know this Rajasthan wonder. Some views are beautiful, some are jarring, and others can be so vast and enchanting that they leave you rooted to one. I'm not quite sure how many minutes leaned on the weathered ledge of Nahargarh Fort, looking out across the dusty plains far below.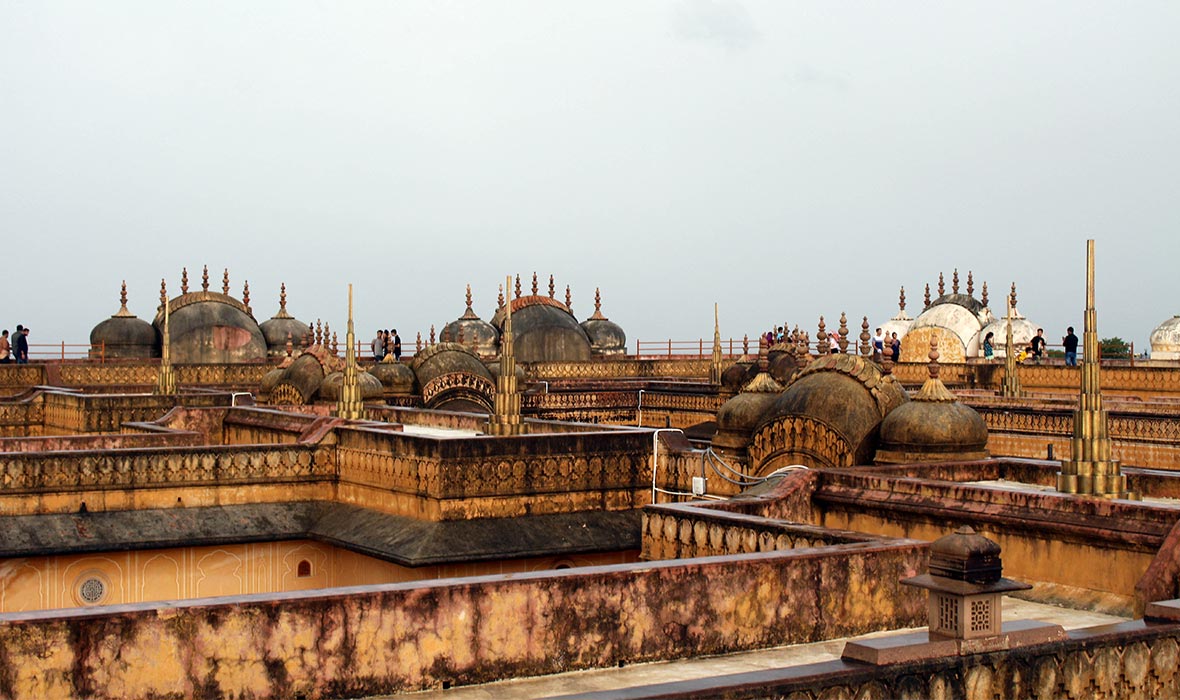 Up close, at street level, Jaipur is a wondrous place, teeming with activity and embellished by remarkable ancient architecture. From up here, on the edge of a hilltop fort, it looks silent and still and projects a different kind of majesty. Jaipur's famous Pink City is glowing in the gentle late-afternoon sun, as the magnificent Jal Mahal Palace floats in the middle of glistening Man Sagar Lake.
If I had binoculars, I'd feel as if I could zoom in to view almost every nook and cranny of this historic city. That, of course, was one of the main purposes of this structure, Nahargarh Fort. It was positioned on this ridge to allow its guards to spot any potential threats before they came close to this defensive structure, which was built in the 1730s in the Aravalli Hills, just north of downtown Jaipur. It is one of three grand hill forts which for generations have attracted tourists to the capital city of Rajasthan, the desert-laden state in far-west India.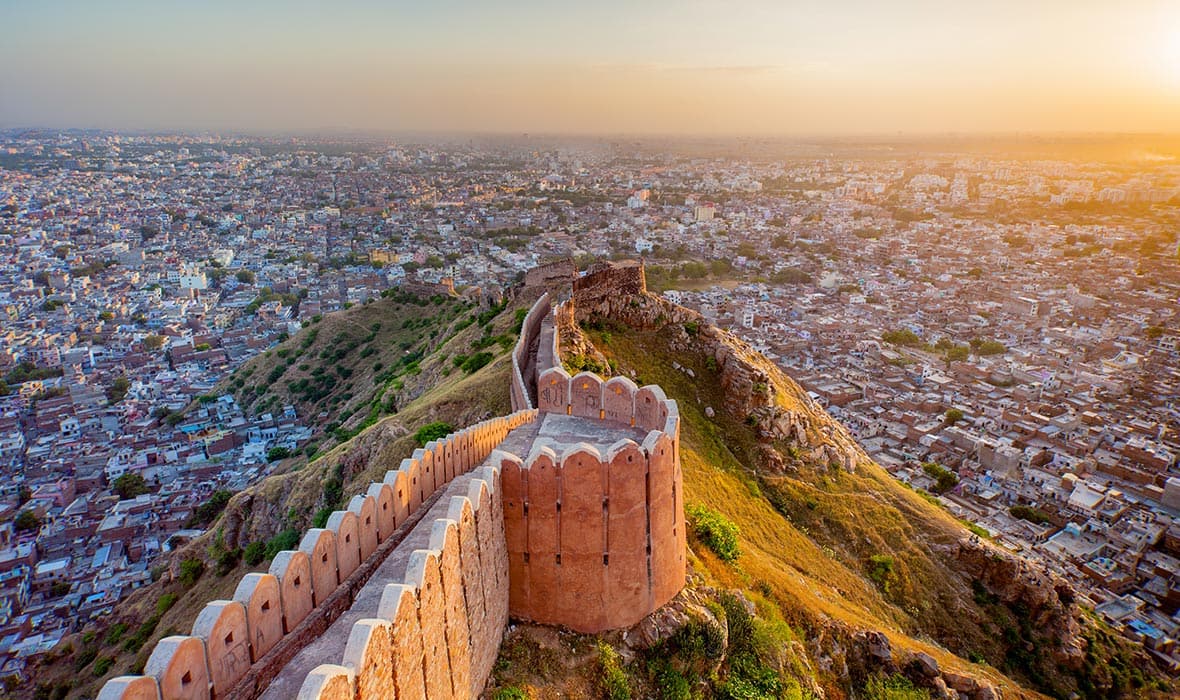 Nahargarh may seem an odd favorite to have in a city of larger forts, but it offers relative solitude, particularly in comparison to the busy Amber Fort. Lighter and more yellow in color, Nahargarh also provides something the other two more popular forts of Jaipur cannot – unimpeded views of downtown Jaipur.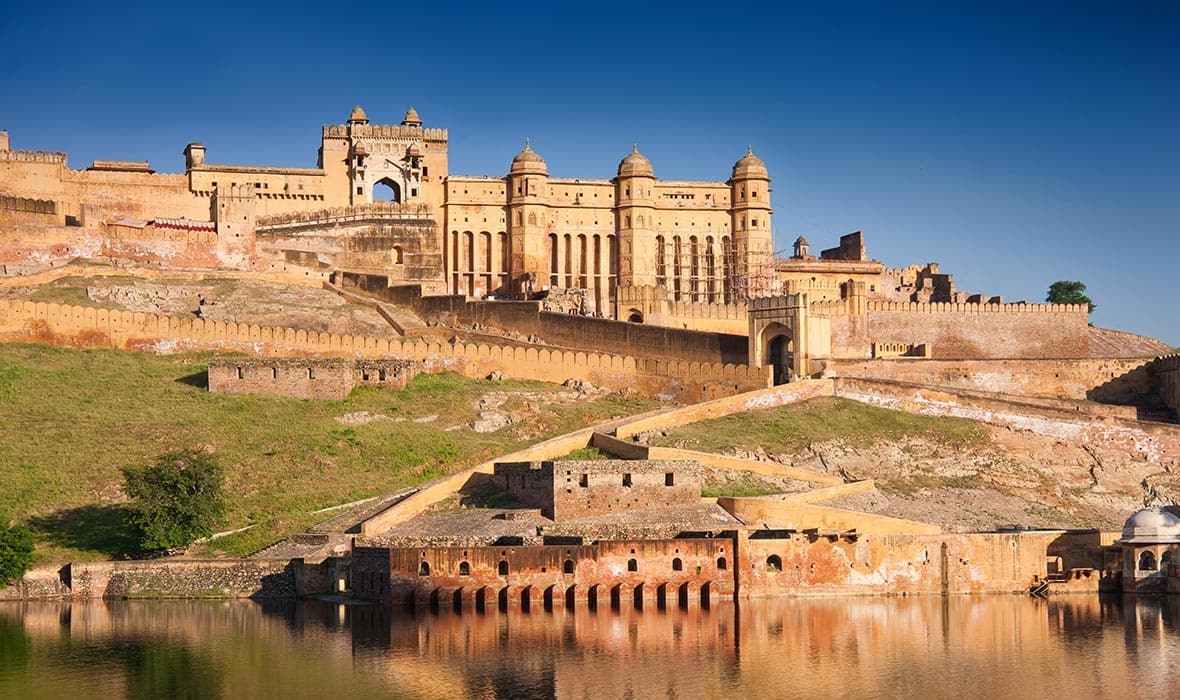 Nahargarh, while intimidating in its own right, is small by comparison to the nearby Jaigarh and Amber Forts. The latter of these structures is one of India's most iconic tourist attractions. The Amber Fort is a UNESCO Heritage Listed site as one of the Six Hill Forts of Rajasthan which form one UNESCO listing.
Even before I enter through its high walls, I can see why Amber is so highly valued as a historical location. Constructed in the 1590s, its red sandstone façade contrasts starkly against the deep blue sky. Initially a modest fort, it became the goliath that it is today thanks to ambitious plans by Mirza Raja Jai Singh I, who ruled over the Amber Kingdom. King Raja Jai Singh expanded the fort and ordered for it to be draped in marble. Amber Palace is representative of a key phase in the common Rajput-Mughal court style, UNESCO notes, embodied in the buildings and gardens from Amber by Mirza Raja Jai Singh I.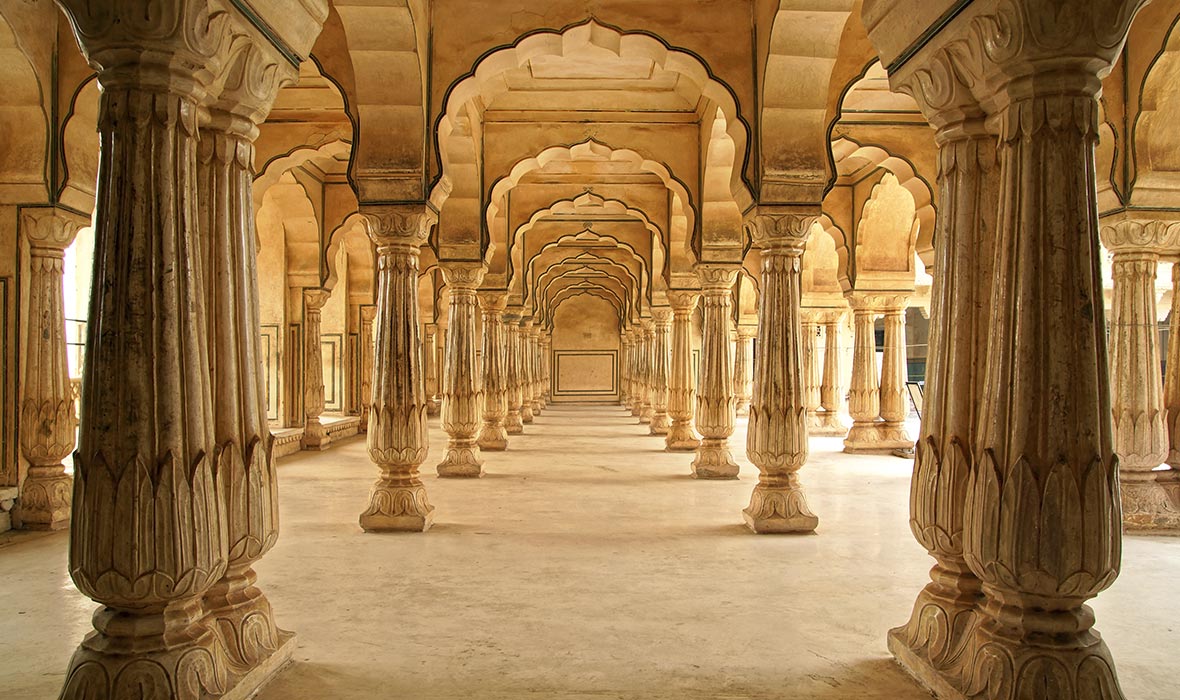 While time has faded its splendor, the interior of Amber Fort remains beguiling. Of particular interest are the complex glass mosaics and impressive murals which decorate the inside of the Mirror Palace. Despite the size, Amber Fort can be quite crowded, so it's best to go early to get photos without any people in the background.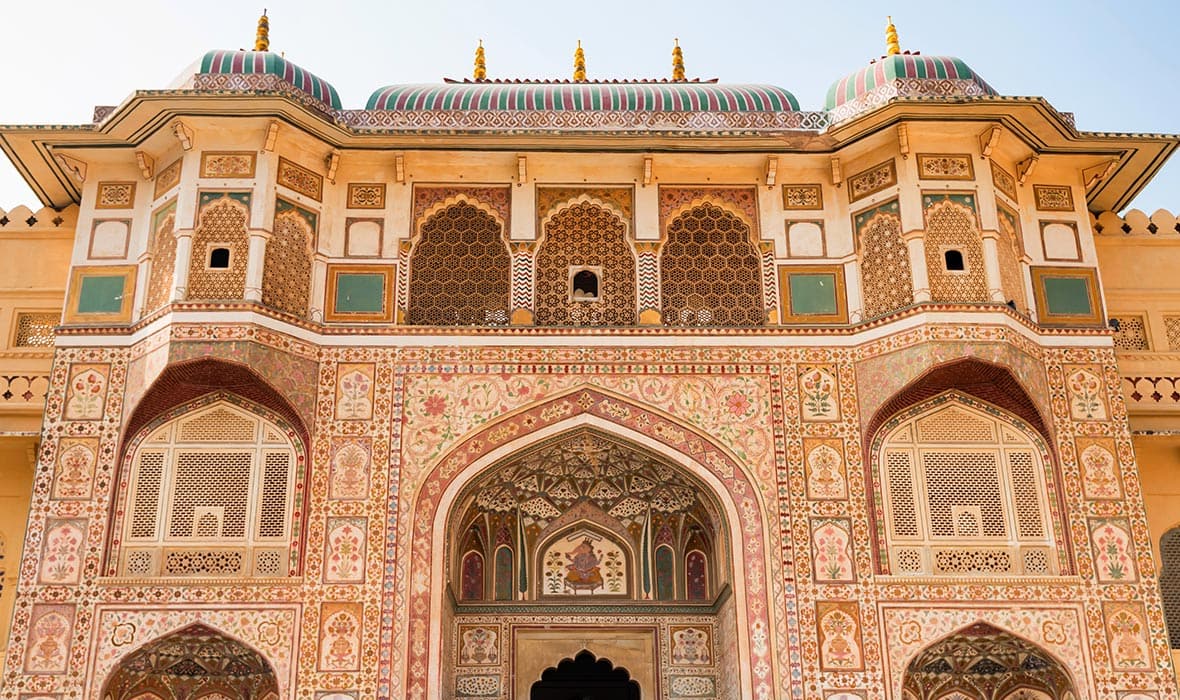 It is the nearby Diwan-e-Aam where great meetings of state took places in the 17th and 18th. Also known as the Hall of Public Audience, this space almost looks like an optical illusion at first thanks to its dozens of stone pillars, grouped closely together. It was here, beneath intricately-designed arches, that Kings used to meet with citizens seeking help.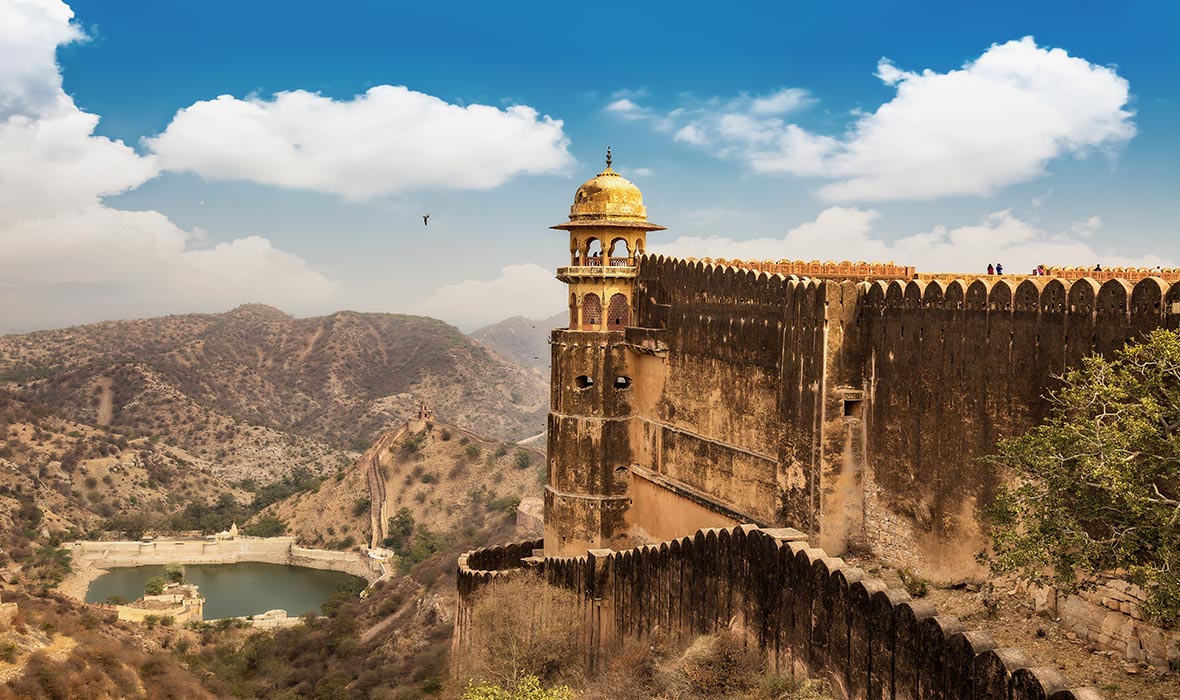 From many spots within Amber Fort travelers can spot Jaigarh Fort. Built on a rocky outcrop just above Amber, this rectangular complex is surrounded by high sandstone walls which measure three kilometers long by one kilometer wide. Different to Amber Fort, which is heavily influenced by Mughal architecture, Jaigarh Fort shows signs throughout of a Persian style. There are Indian flourishes inside in the form of Ram Haribar and Kal Bhairav, its serene temples which are unmistakably Indian in appearance.
The two forts were originally all one structure, linked by an underground tunnel through which supplies and people could move. Jaigarh was the more aggressive of the two forts; its walls are spiked by watchtowers and turrets, and remaining on display is a giant 6-meter-long cannon, as well as an array of weapons in its armory.