Example Itinerary
The Ultimate Indian Ocean Adventure: India, Sri Lanka and Maldives
Embark on a 26-day-long tour that is sure to leave you with enough incredible memories to last a lifetime. Start your journey in the bustling metropolis of Mumbai, India and explore urban life in a world removed. Explore the countryside of Sri Lanka on a walking tour of the tea plantations. Appreciate the natural wonders of Southern Asia on multiple safari treks. And spend the last days of your adventurous tour unwinding in the stunning and tranquil Maldives.
This itinerary is an example. It's designed to inspire you and provide you with thoughtfully curated ideas. You can choose to do this exact itinerary or completely personalize it. All trips are 100% bespoke.
Highlights
Kerala Backwaters: One of south India's most beautiful gems is this palm-fringed network of criss-crossing waterways, rivers, lakes, and mangroves. Cruise past lush paddy fields and coconut groves on a private traditional wooden boat.
Galle: This ancient port located at the very south of the teardrop-shaped island is a UNESCO-designated world heritage site as the best existing example of a Portuguese fortified city in South Asia. Even before then, it has been a prominent seaport for centuries with Persians, Arabs, Greeks, Romans, Indians, and Chinese doing business at its port.
Dream Beach: A sun & sea destination away from the rest of the world, just the word 'Maldives' conjures images of overwater bungalows, pristine water, and perfect soft sand. Cap off your adventure with blissful days indulging in doing absolutely nothing in paradise.
Day-by-Day
Day 1
Mumbai
Touch down in Mumbai, India's most affluent locale. Your driver will be waiting to take you to your luxury hotel. Check in, rest and feel refreshed. The rest of the day is yours to explore your surroundings and relax before the busy days ahead.
Day 2
Mumbai
Today your private guide will take you on a whirlwind tour of bustling, vibrant Mumbai. Starting with the Prince of Wales Museum and a look to India's fascinating past. Next up, Victoria station, the historic railway station is a UNESCO World Heritage Site. Finish off the tour with a visit to the markets of Malabar Hill. Take in the colors and chaos of the space with its many foreign sights, scents and sounds. Enjoy dinner at one of your hotels on-site fine dining restaurants.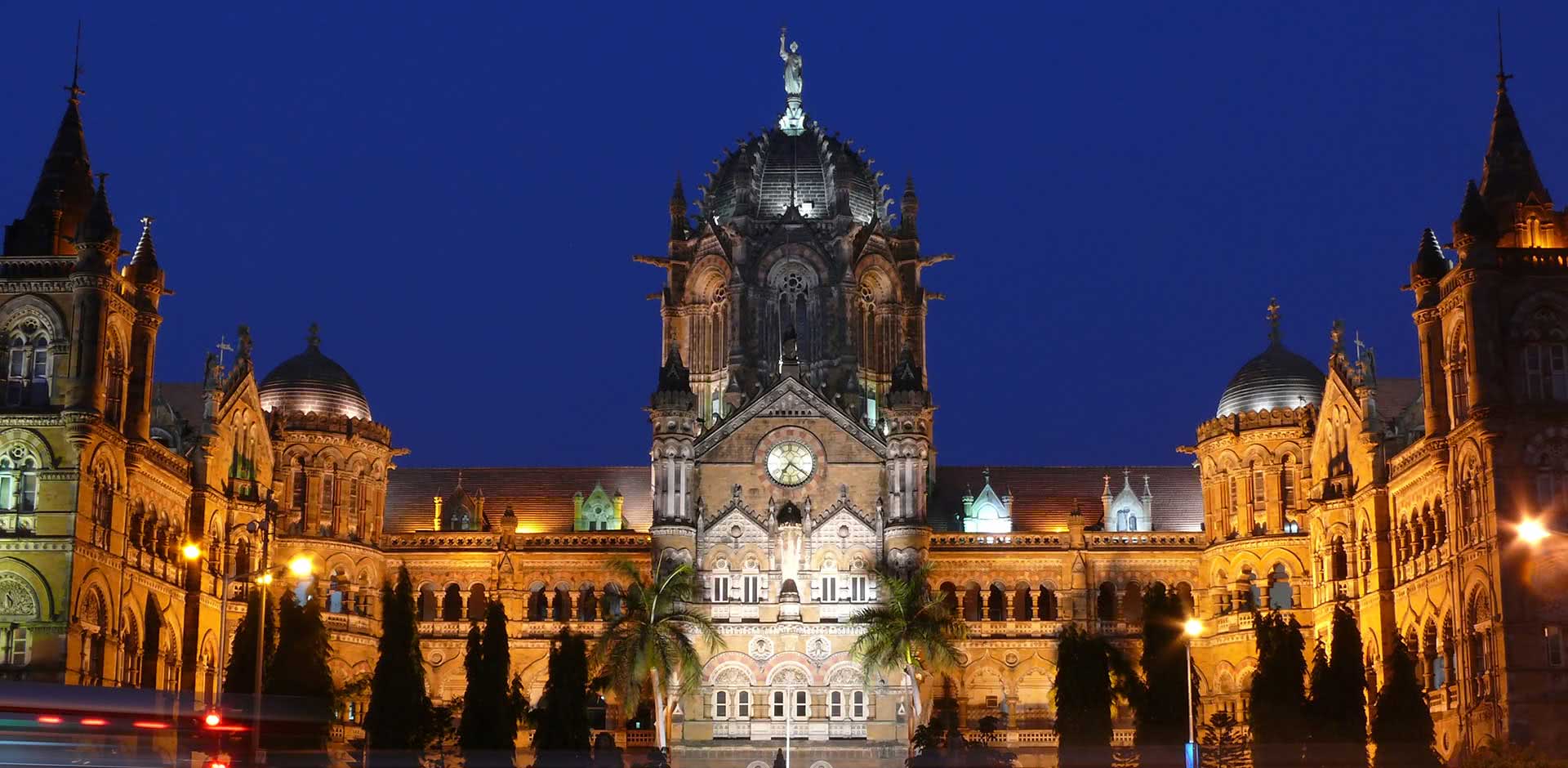 Day 3
Cochin
Wake at your leisure and enjoy a delicious breakfast at the hotel. Today you will transfer to Cochin. Check in and spend the rest of the day relaxing and exploring the hotel and surrounding sights.
Day 4
Cochin
Today you will explore Cochin Bay, and take the Colonial Cochin Tour. The winding, narrow streets of this southern city will transport you back in time. Take in the charming blend of colonial architecture and native aesthetics as they meet in a beautiful fusion of culture.
Day 5
Kumarakom
Rise and shine early this morning, before visiting Cochin's famous Jew Town, Paradesi Synagogue, and the beautiful Dutch Palace before packing up and transferring to Kumarakom. Check in at the luxury Kumarakom Lake Resort.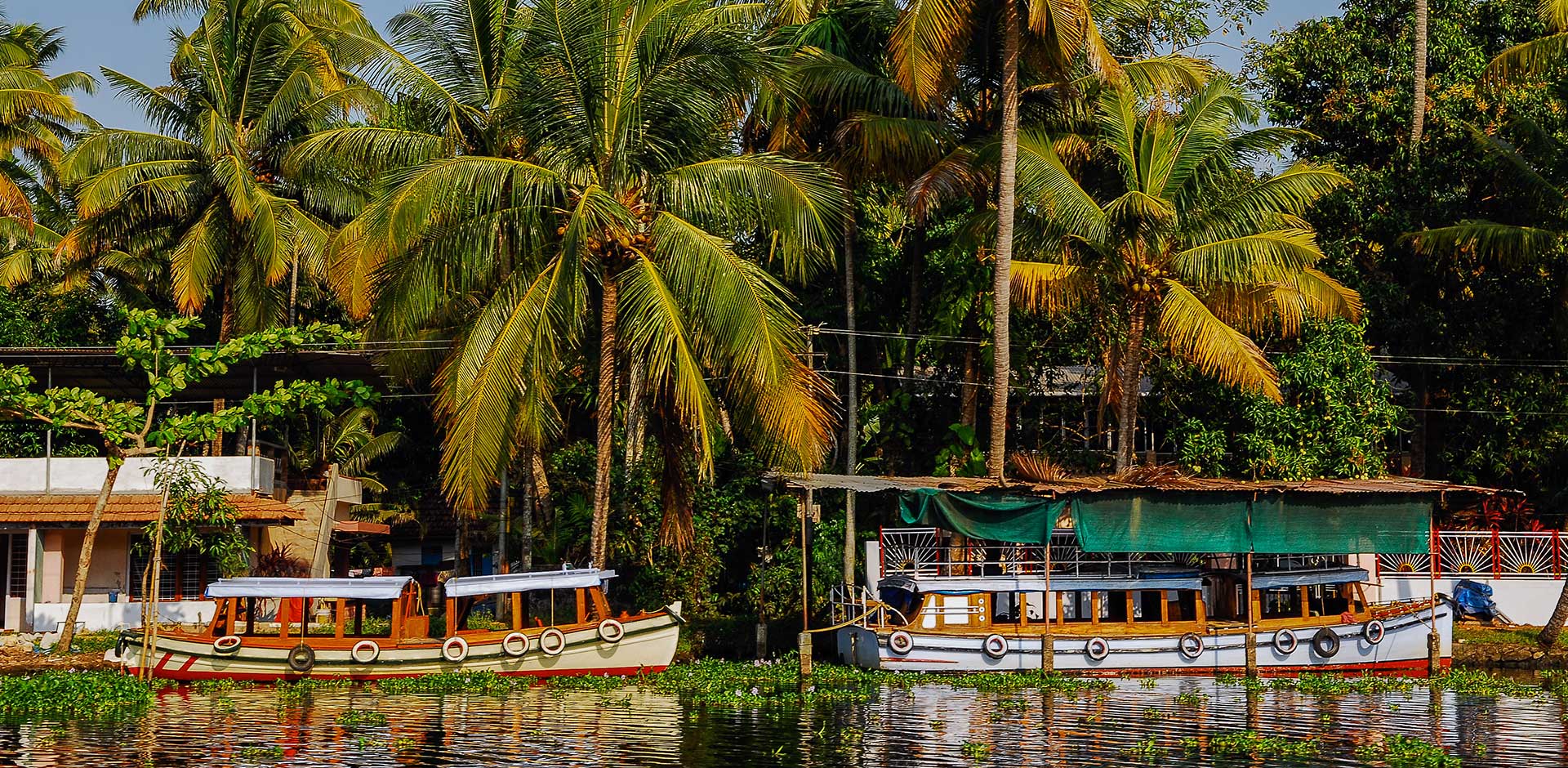 Day 6
Kumarakom
Kumarakom is home to a rich ecosystem of mangrove forests, paddy fields, coconut groves and a plethora of exotic bird species. Take a boat through the backwaters and visit the Bird Sanctuary. Round off the day with a sunset cruise.
Day 7
Chennai
Enjoy breakfast at the hotel before transferring to Chennai. Check in to the Leela or Park Hyatt hotel and enjoy the rest of the day at your leisure.
Day 8
Chennai
Today you will visit the country's most impressive artesian commune, the Cholamandal Artists' Village. Next, learn of the region's social-political landscape with a visit to the Government Museum. Last stop on today's tour is the city's oldest railway station, the Southern Railway Terminus. Spend the evening relaxing at your hotel.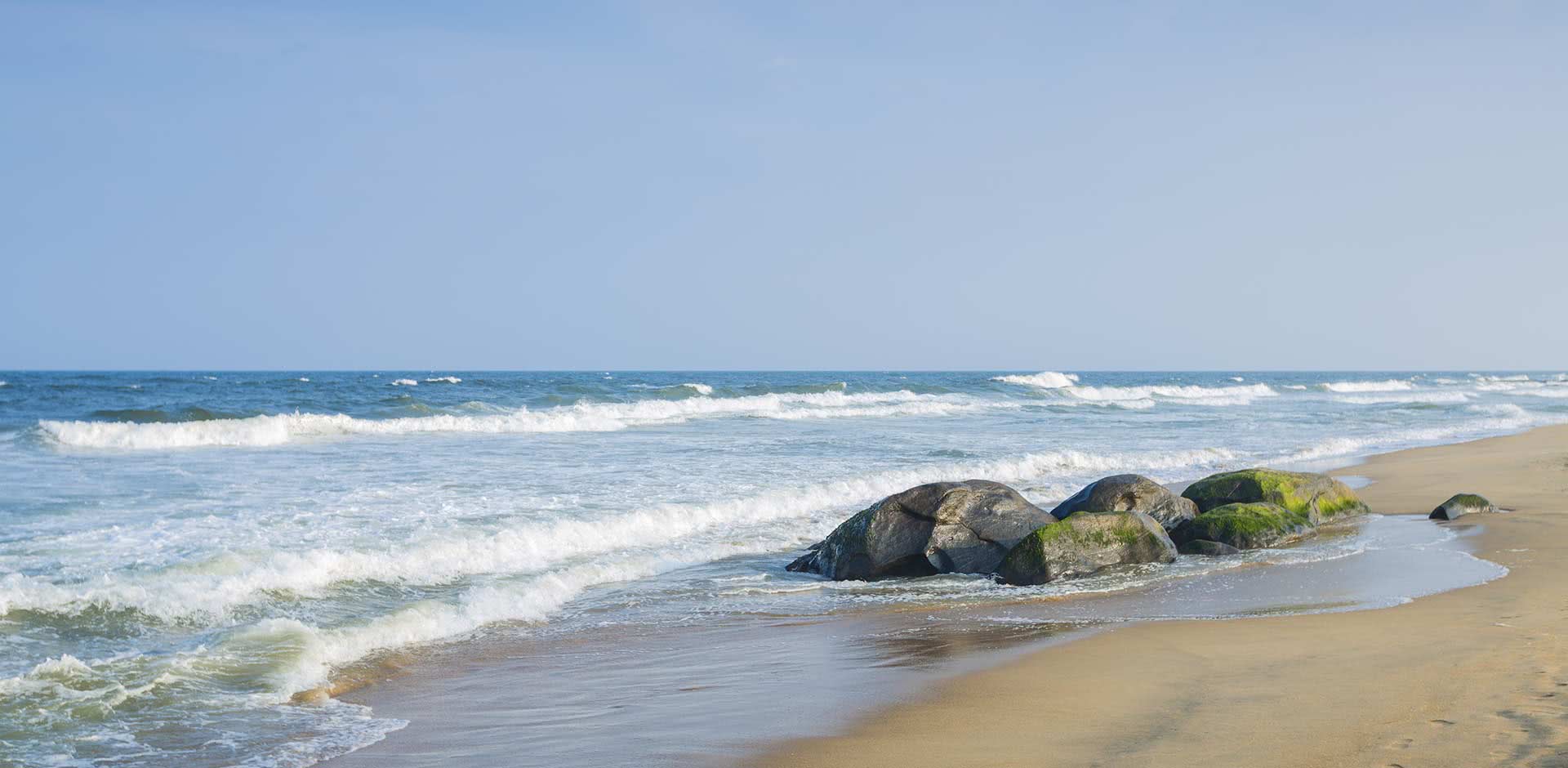 Day 9
Bangalore
Enjoy a scrumptious breakfast before your departure to Bangalore, India's third-largest city. Check in to your suite. Rest, refresh and relax for the rest of the day.
Day 10
Colombo
You will spend the first half of the day exploring Bangalore, the country's tech hub. Visit Lal Bagh botanical gardens, home to India's most extensive collection of tropical plants. Next see the Dodda Basavana Gudi, or Bull Temple and the Bangalore Palace. Depart for Colombo and check in for the evening.
Day 11
Colombo
Start your day off with a spiritually-inspiring visit to the Gangaramaya Temple. Continue on to the Seema Malakaya Temple, a temple in the middle of a lake only reachable by a small bridge. Take a tour of the National Museum and stop at the historic military fort. As the sun begins to set, head for the local markets and shop for some traditional trinkets or try some of the local foods.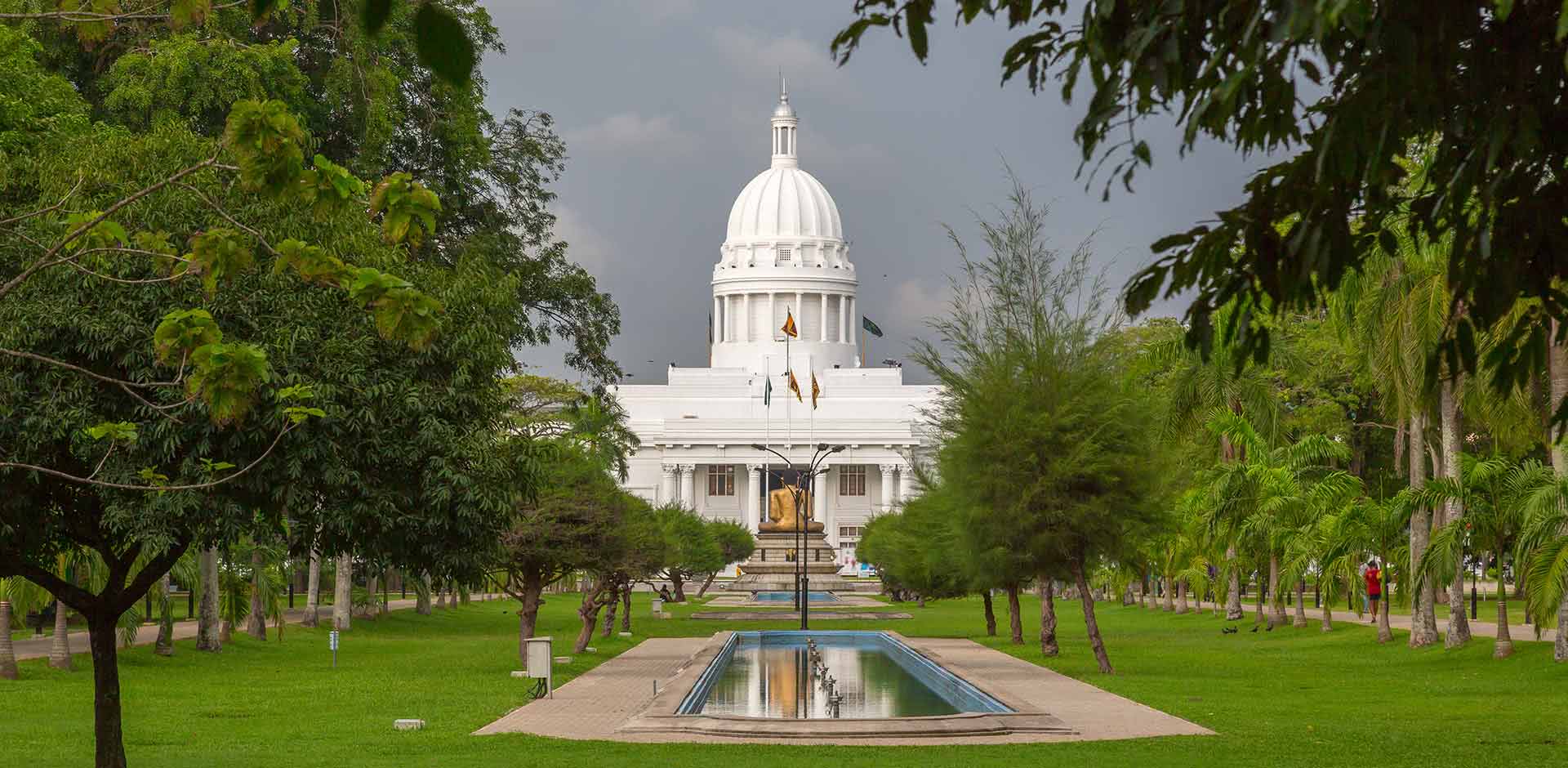 Day 12
Sigiriya
Enjoy breakfast at your hotel before departing for Dambulla, a four-hour drive away. Check in to your hotel and freshen up before climbing up Sigiriya Rock Fortress. At the top, witness the ruins of this once great fortress and take in the panoramic views of the surrounding plains.
Day 13
Sigiriya
This morning, visit Dambulla Cave Temple, a UNESCO World Heritage Site. This complex of caves was carved over several centuries, dating back to the 1st century BCE. In the afternoon, go on an elephant safari at Minneriya Park where you can observe wild elephants and other protected wildlife in their natural environment. If you arrive in autumn during the dry season, you may be able to witness the spectacular 'elephant gathering' when hundreds of wild elephants head to this watering hole.
Day 14
Kandy
Take a half-day trip to the ancient kingdom of Polonnaruwa, yet another UNESCO site of the beautiful region. An afternoon departure will bring you to Kandy, Sri Lanka's cultural capital. Check into your hotel and relax poolside or explore your surroundings and get a good night's rest.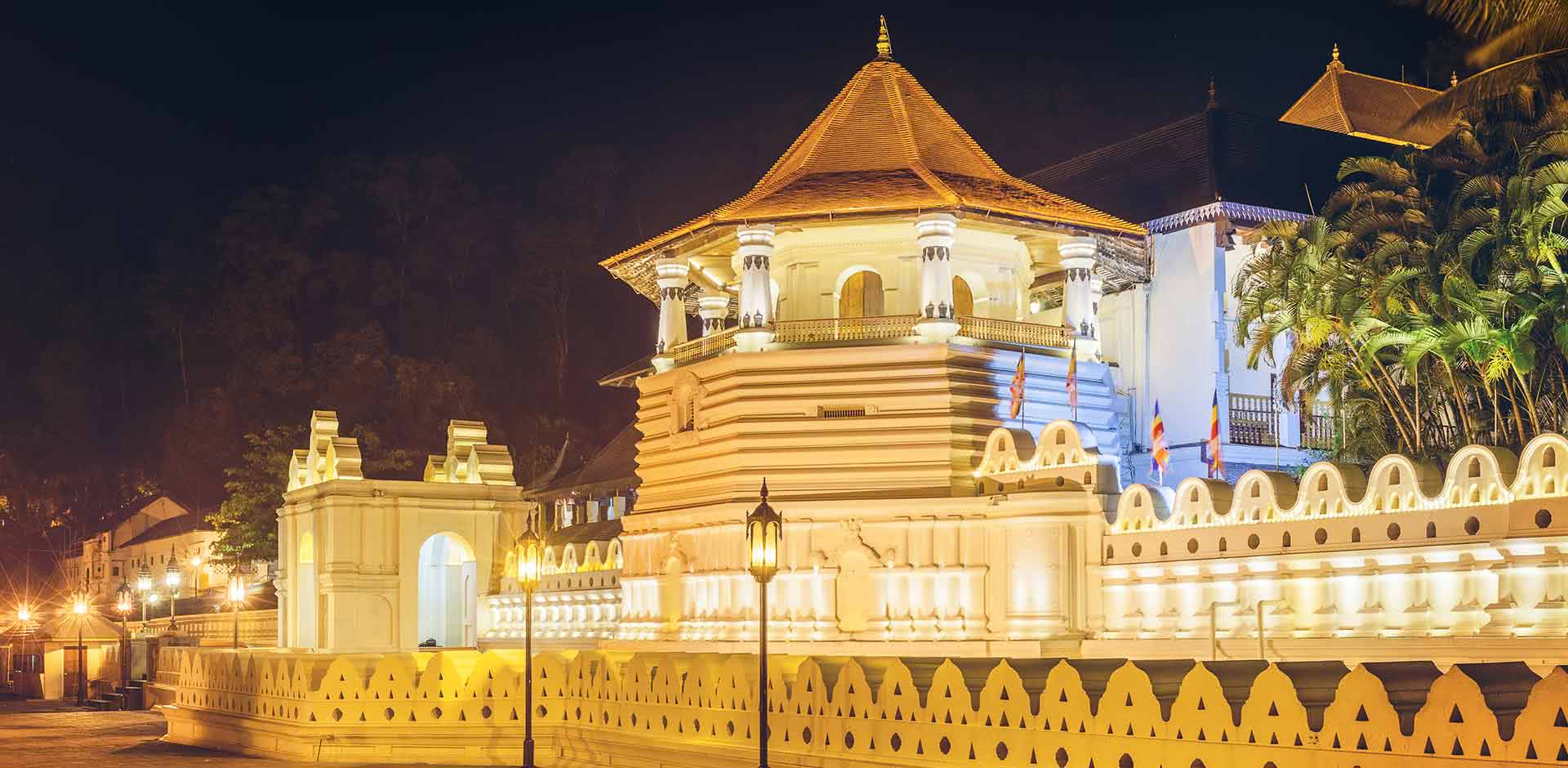 Day 15
Bogawantalawa Valley
This morning you'll explore the city of Kandy, tour the Bahirawakanda Monastery and experience life through the eyes of a Sri Lankan monk. Visit the Temple of the Tooth and be amazed by its adornment in tiny white lights. Then transfer to Ceylon Tea Trails hotel in the central highlands, where each room and suite comes with a personal butler. Have your personal butler draw you a bath and relax.
Day 16
Bogawantalawa Valley
The region is known for its tea and sprawling estates - today you will take the Ceylon Tea Trail working plantation hike. Feel refreshed after a tea tasting at the plantations. Return to your suite and enjoy the exclusive royal treatment offered by your hotel.
Day 17
Galle
Enjoy a hearty breakfast before a half-day trek up Adam's Peak, a sacred space of worship for centuries. Next, on to the stunning coastal city of Galle, where you will check into the Amangalla hotel. Enjoy the five-star treatment you will receive at this historic hotel and spend the rest of the day relaxing.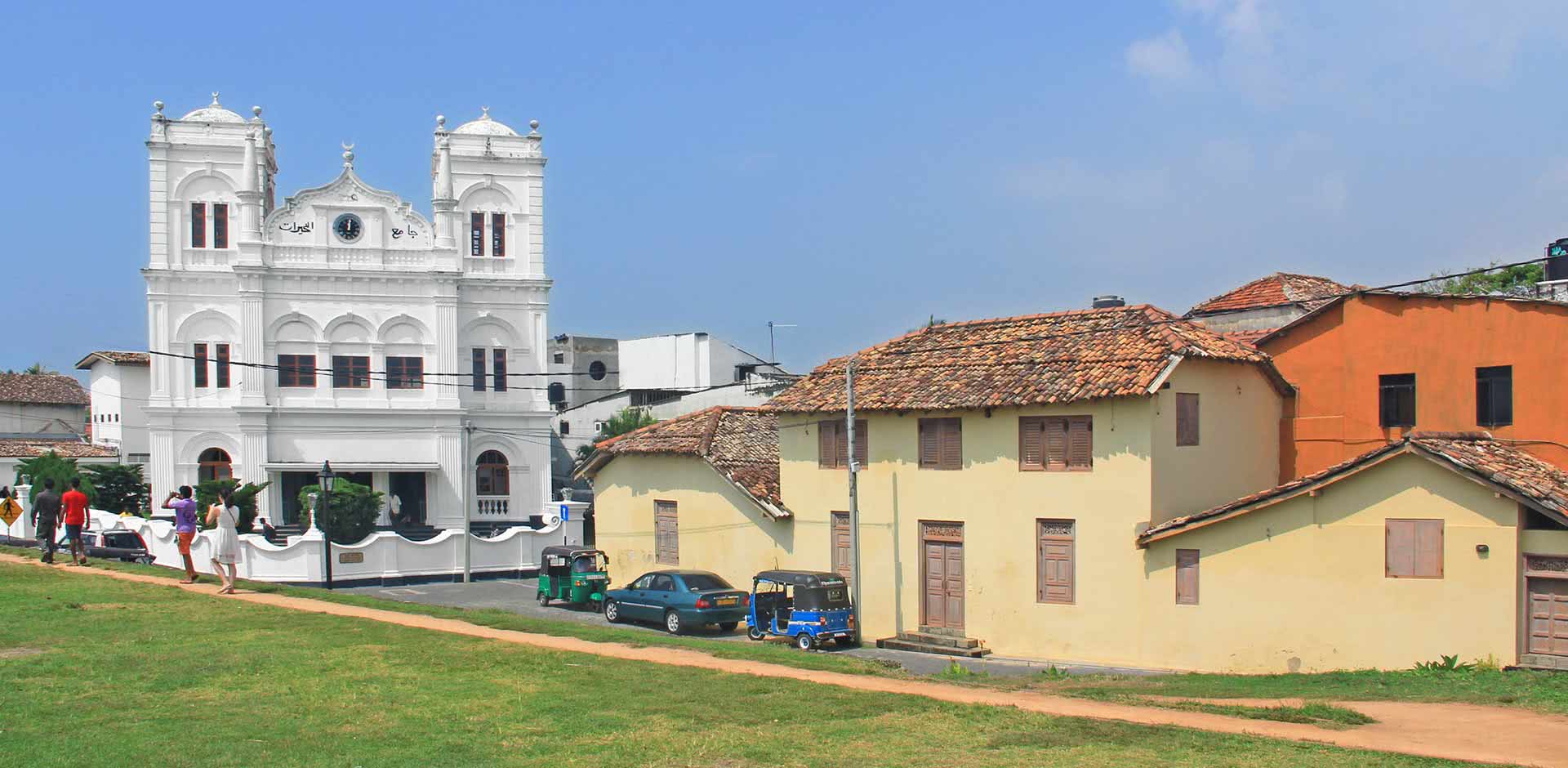 Day 18
Galle
Begin the day with a spectacular experience – take a whale watching tour! Next check out the Ancient Port of Galle, another UNESCO World Heritage Site. Round off the day of incredible sights with a visit to the Yatagala and Rhumasala temples.
Day 19
Tangalle
After breakfast depart for Tangalle. Here you will experience the unique opportunity to view baby sea turtles hatching on a remote, isolated beach. Check in to the Amanwella resort before taking a local cooking class and learning some of the secrets of the delicious Sri Lankan dishes.
Day 20
Tangalle
Today visit the impressive Mulkirigala Rock temple, standing 676-feet tall. This unique temple is unlike any other in the world. Make your way through the winding cave temples of Mulkirigala. Enjoy a relaxing evening at the luxury hotel.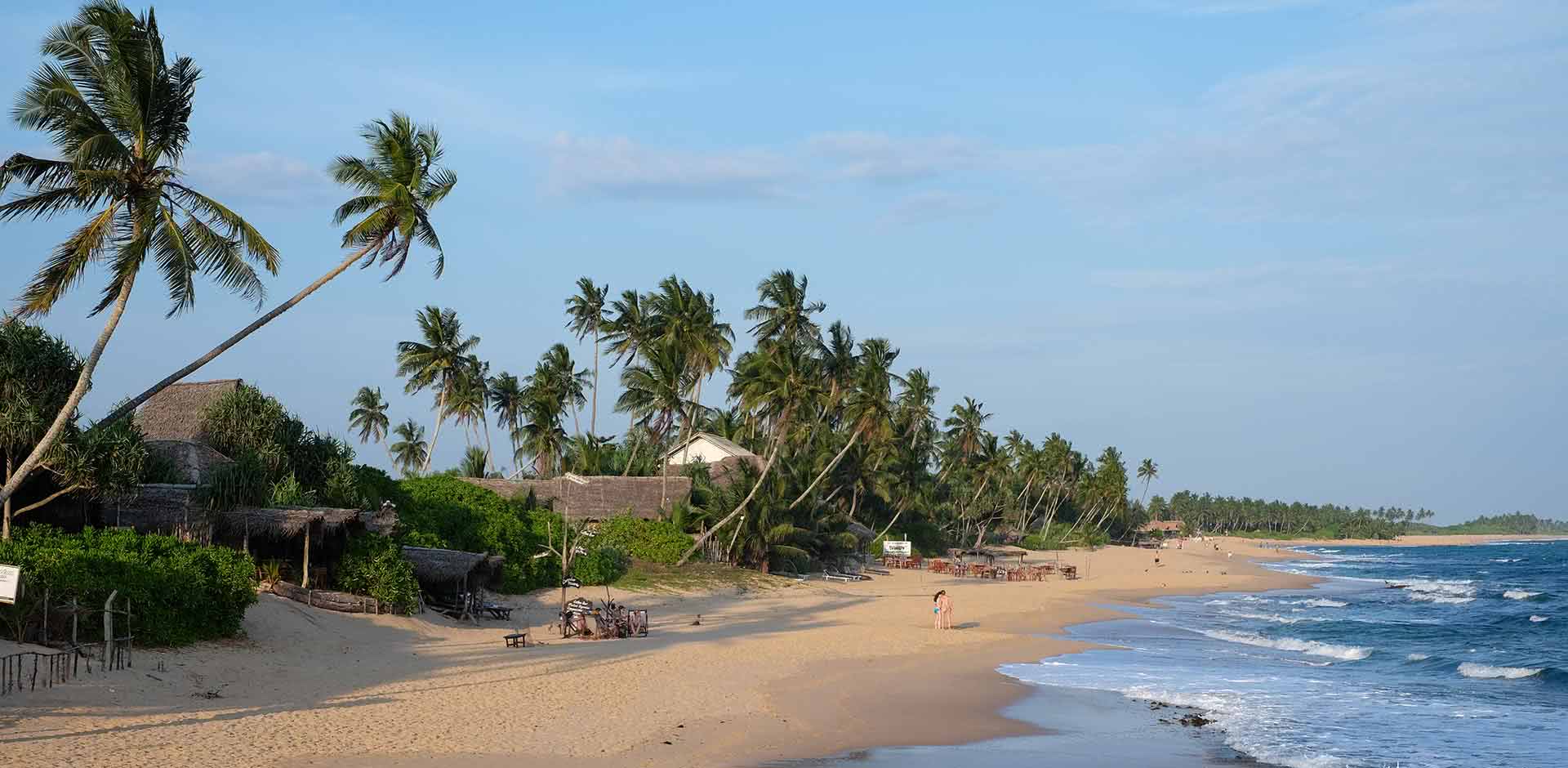 Day 21
Tangalle
Today embark on an exciting safari through Yala National Park on a full day tour. This wildlife sanctuary is home to a rich array of aquatic bird species, tropical plants and many natural wonders. Return to your hotel for a good night's rest.
Day 22
Maldives
Today depart for the final destination on the tour, the stunning Maldives. It's time to unwind. Fly in to the capital of Male, then hop on a speedboat or seaplane onward to your luxury resort of choice.
Day 23
Maldives
Start your day with a relaxing and invigorating yoga session on the soft beach sand. After breakfast, you'll take an unforgettable sea plane flight through the Maldives, giving you an epic view of the country's stunning scenery. In the afternoon, you may enjoy some leisure time on the beach. Toast the sunset aboard a Dolphin Cruise, and enjoy a tasty beachside dinner.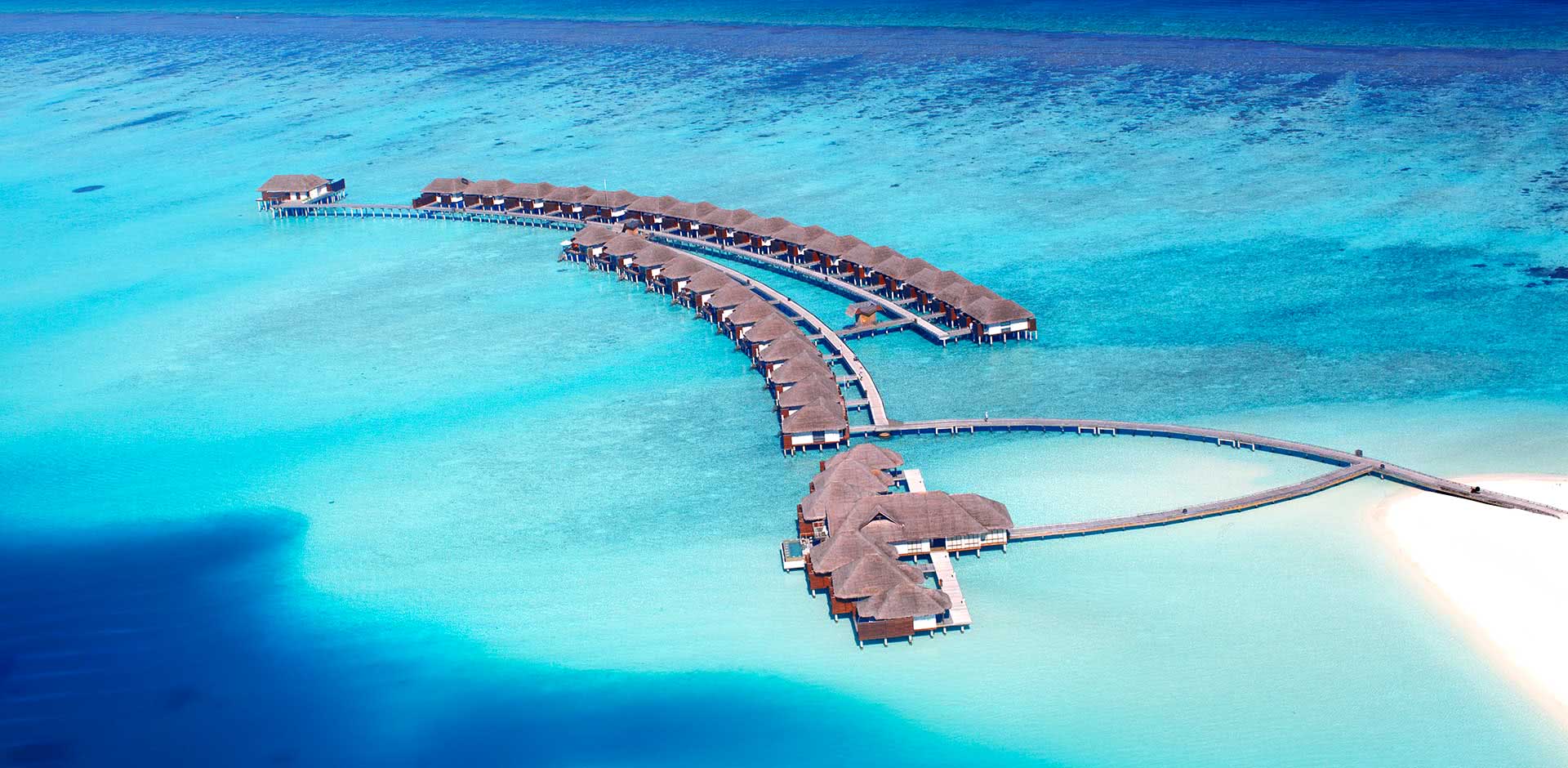 Day 24
Maldives
A leisurely beach morning can be broken up with snorkel sessions through the vibrant reefs that line the shores of Kaafu Atoll. Later on, give parasailing a try, and enjoy yet another bird's-eye view of the exquisite beaches that surround you. In the afternoon, you'll unlock the secrets behind Maldivian cooking. Relax afterwards with an indulgent spa treatment, to help you wind down for the evening.
Day 25
Maldives
Keep your zen vibe going with some early morning Tai Chi. Mid-morning, you'll learn all about the pink corals that add such color to the surrounding crystal waters from a resident marine biologist. You'll even get to replenish the coral population by planting some yourself! Laze the afternoon away on the beach. Return home to freshen up ahead of a romantic private beach dinner tonight.
Day 26
Departure
Say goodbye to the Maldives today, as you're whisked away by speedboat to Male, where you'll be assisted with check in for your international departure flight for your onward travels.
TERMS AND CONDITIONS
Price is based on double or twin hotel room occupancy and includes accommodation, transfers, car/driver, English-speaking guide, activities and entrance fees, breakfasts and some casual lunches while touring. Flights and optional special activities will be quoted separately. Most personal expenses, including dinners, alcoholic beverages, spa treatments and gratuities can be paid on the spot while traveling. Prices may vary depending on season, choice of accommodation and other factors.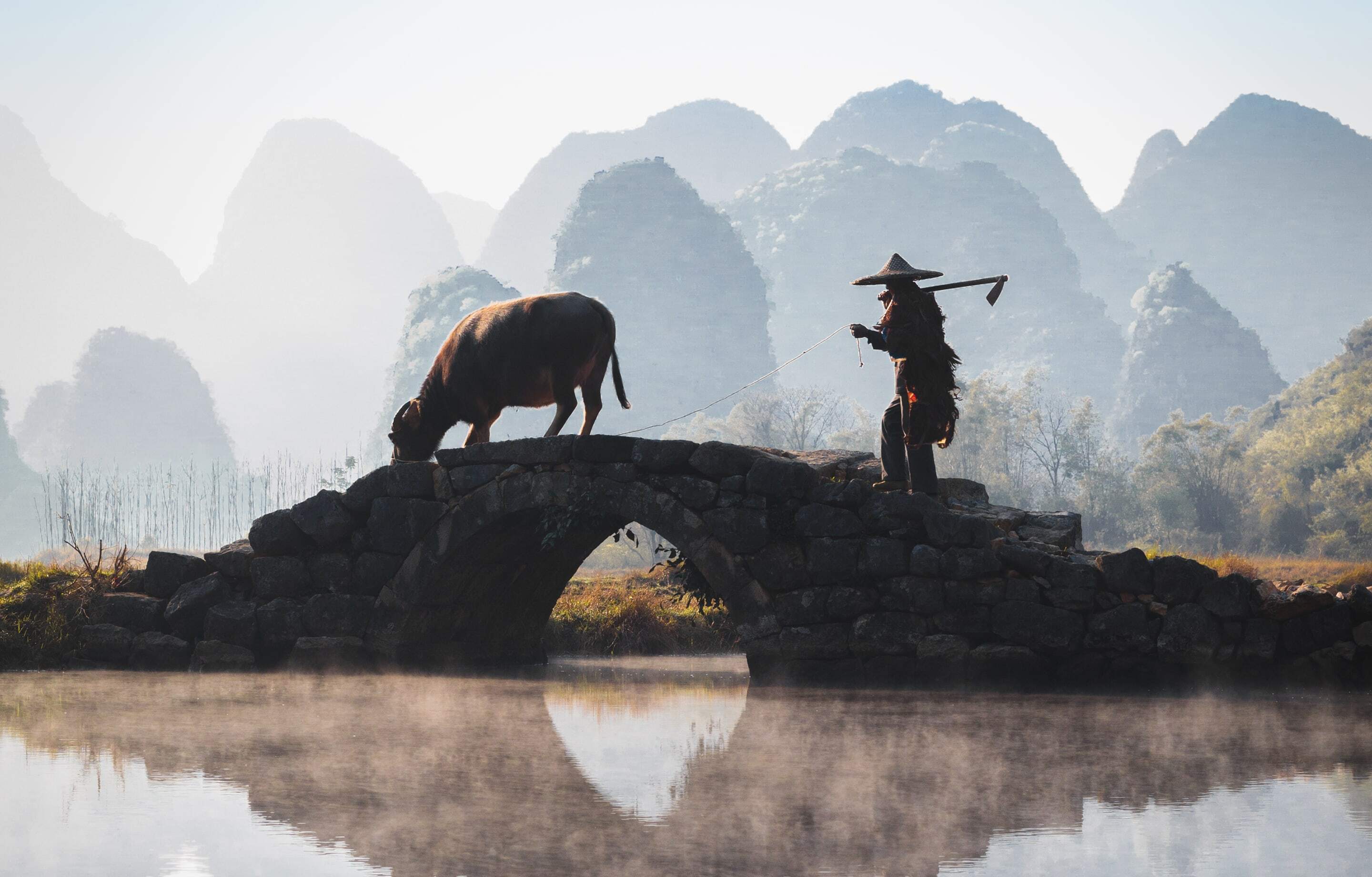 Why Remote Lands?
Exclusively Asia
With Remote Lands you'll travel with people who have made Asia the solitary focus of their own lifelong adventure. As our guest, you'll discover Asia on a journey that is completely, authentically your own, adapted from our own remarkable experiences and adventures over the years.
With Remote Lands you'll travel with people who have made Asia the solitary focus of their own lifelong adventure. As our guest, in the continent that our north American founders Catherine and Jay have adored and explored for decades, you'll discover Asia on a journey that is completely, authentically your own, adapted from our own remarkable experiences and adventures over the years.
Travelogues
An Asia-focused magazine brought to you by Remote Lands – a platform for adventure, luxury, and authenticity from experts and explorers around the continent.
What Others Say
Here is a small selection of the kind words our guests have said about us, as well as features by journalists and travel writers.
From the moment I happened upon the REMOTE LANDS website over a year ago, browsed the options, I knew that this would be well worth it. The entire staff is nothing less than professional with service that made us feel like royals.
This was truly the trip of a lifetime. Magical destinations, the most luxurious hotels in the world, and the most wonderful travel companions we could've wished for. We were treated like family everywhere we went and we have 14 new best friends.
We have used some of the top rated travel specialists all over the world and, without question, Catherine Heald and Remote Lands are at the very top of the list!