The Four Seasons Resort Maldives at Landaa Giraavaru is no stranger to headlines, last year making international news with its private DeepFlight's submarine rides for luxury clients. But this time the Baa Atoll resort staple is taking another step toward becoming carbon neutral. At the beginning of April, Four Seasons Resort Maldives at Landaa Giraavaru announced that the resort was switching on 3,105 solar panels on its staff quarters.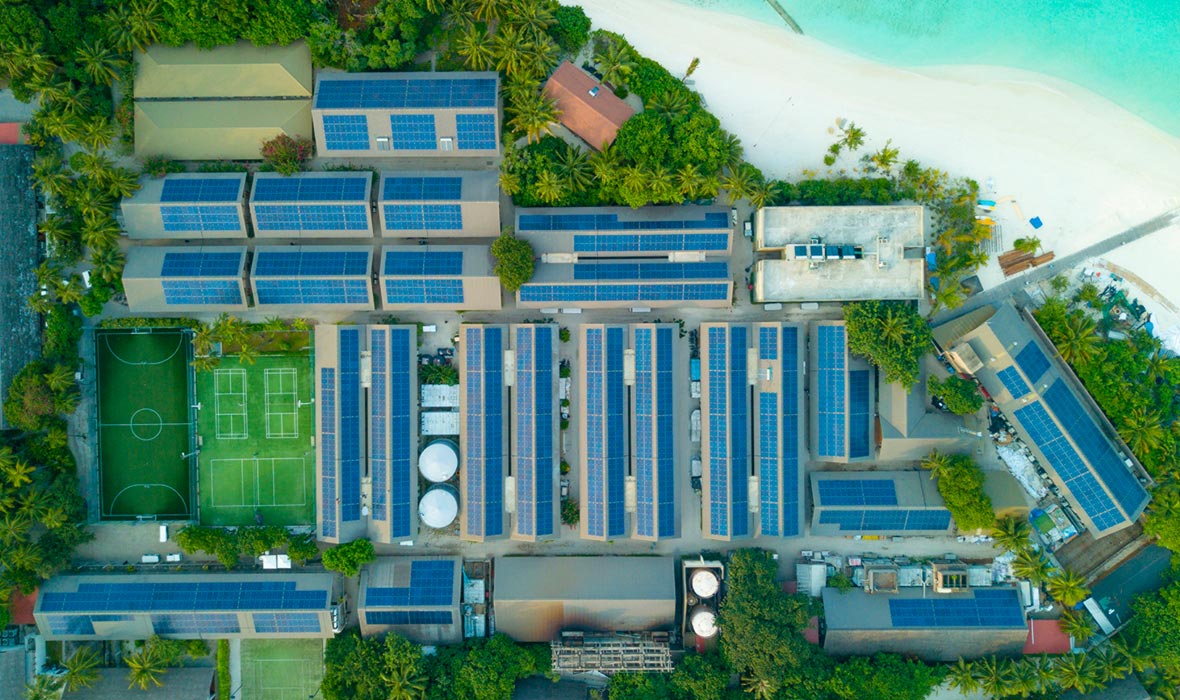 The luxury resort is still very much what one might expect from a luxury resort in the Maldives: luxe overwater bungalows, fine dining, and house reef. But, starting April 1, the 3,105 panels of this ambitious solar energy project – a project that spans a whopping 5,380 square meters – were switched on over the staff village.
Installed by Swimsol, it is estimated that the new panels will produce and save between 900,000 and 1.1 million kilowatt hours each year and save between 250,000 and 300,000 liters of fuel. That factor alone will save 650 to 800 tons of CO2, according to available statistics released by Four Seasons. This checks a number of boxes for the eco-conscious luxury traveler, and is a step in the right direction in cleaning up the air in the Maldives.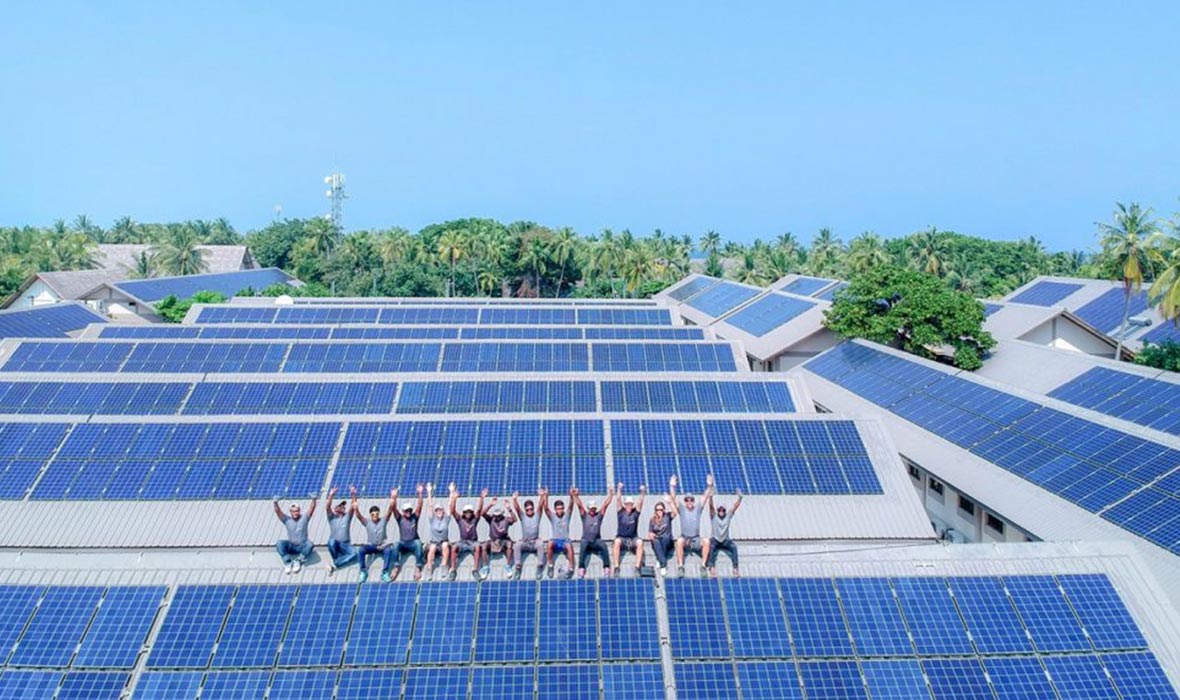 The Maldives, often thought of as an ideal island getaway, has suffered in recent years from both bad press and bad air due to its inability to deal with the waste products that have come with becoming a tourist hotspost.
Thilafushi, for example, has become known as "rubbish island," a place covered everywhere from the BBC to the viral antics of Alison Teal. Even more pressing is the need for alternative fuels, as the constant burning of diesel is having an adverse effect on the air of the Maldives and the CO2 of the planet.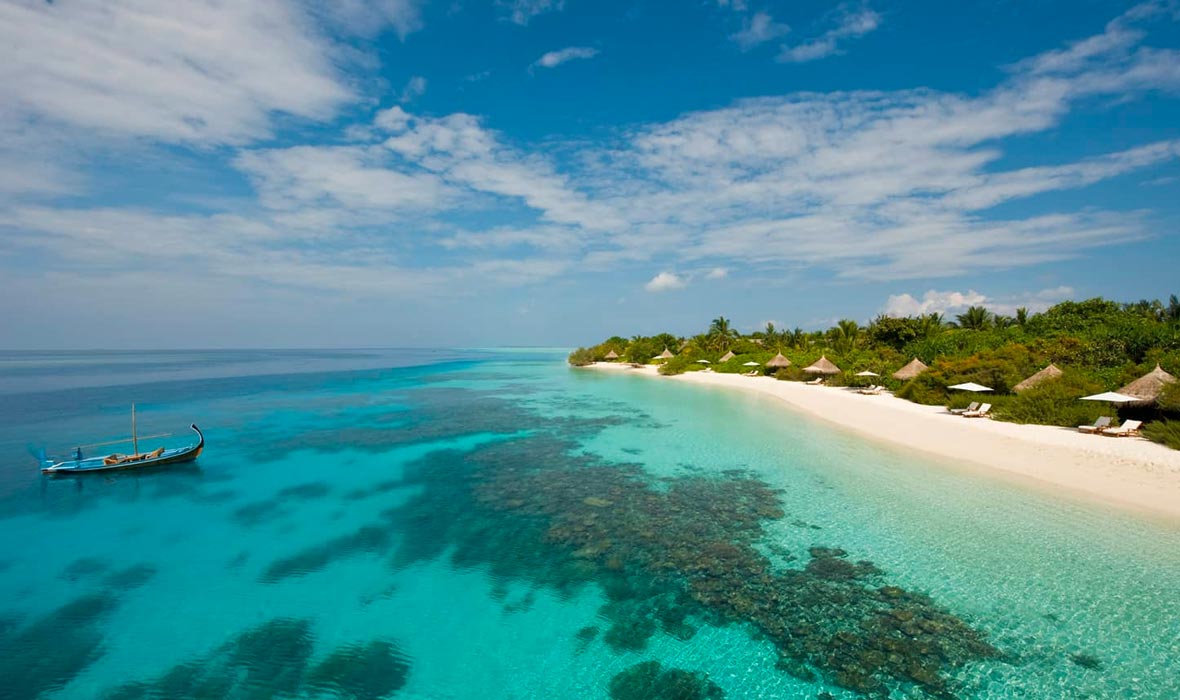 The new project from the Four Seasons Resort Maldives at Landaa Giraavaru's new solar panels are unlikely to be a panacea for the other resorts in the Maldives, but this single project will power all 103 of Landaa's luxury rooms and villas for 32 days annually.
"Our Baa Atoll home became the Maldives' first UNESCO World Biosphere Reserve in 2011 on account of its unique harmony between man and nature, and we take our role in preserving that status very seriously," says Armando Kraenzlin, regional vice president of Four Seasons Resorts in Maldives. "This project is an important rung on our conservation ladder and takes us a step closer to reaching our eventual goal of becoming carbon-neutral."
While it is far from the most eco-friendly resort in Asia, the Four Seasons Resort Maldives at Landaa Giraavaru is a luxury resort reached via private seaplane, the Four Seasons Flying Triggerfish, and has made a number of moves to increase its sustainability, an area in which many Maldives' resorts will soon follow suit.
Landaa has long sought to over lower its carbon footprint and increase the value of its biosphere. Paper straws introduced in 2010 and reusable glass water bottles in 2012; leftover plastics are recycled into clothes and shoes in a partnership with Parley.
The Four Seasons Resort Maldives at Landaa Giraavaru employs 10 full-time marine biologists to to care for the ecology surrounding the resort and the wider biosphere with projects from turtle rehabilitation to sustainable fish breeding.