So, you've trekked the hills, surfed the beaches, partied on Seminyak, eaten the food, and even argued with the monkeys in Ubud. What's left but to chill out, get massaged, and detox? Being as Bali is such a hospitality boomtown, visitors are right to suspect that the island stuffed with spa options, but for high-end travelers, there are a few that stand out among the throng.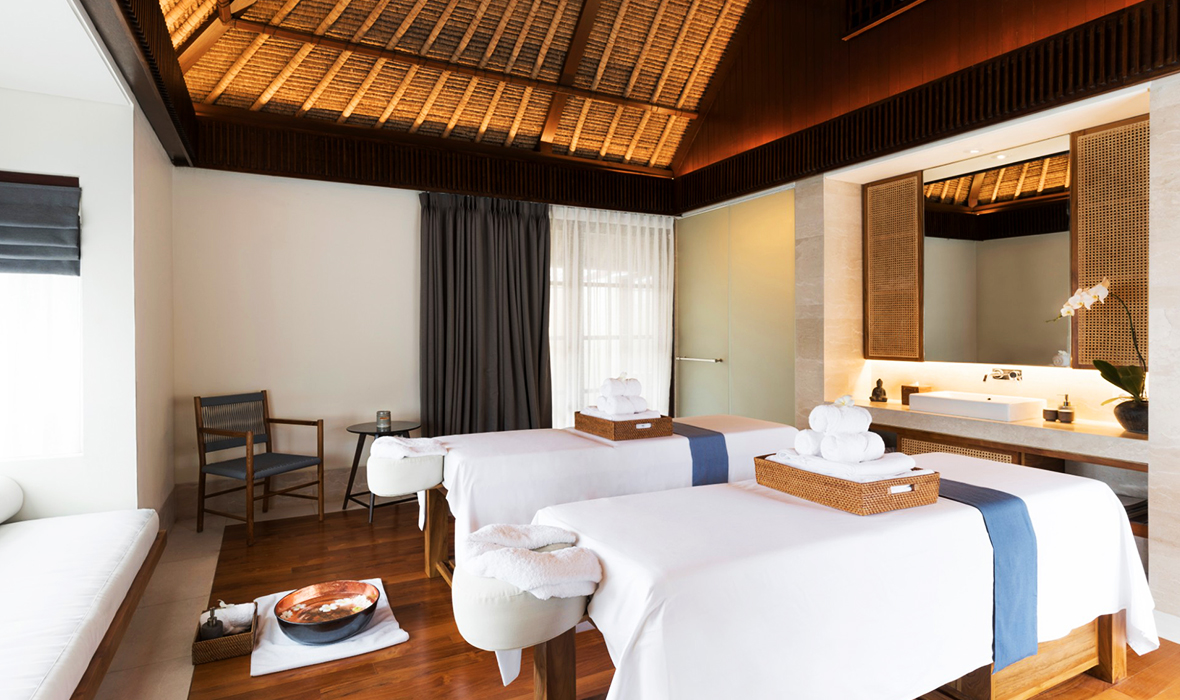 Revivo's 7.4-acre holistic REMISSIŌ spa in the hills of Nusa Dua honors the Balinese tradition of using the elements to nurture and heal the body. The wellness resort features 16 suites: eight suites make a private two-villa compound, each with its own pool, cook, and butler.
Amidst 1.9 acres of teak trees, MOVEO, the spa's fitness center, boasts five large treatment rooms with their own hot and cold plunge pools, outdoor bath, and salt-water floating pool to cool down after an intense boxing, TRX, or HIIT session. Alternatively, guests may practice Qigong, meditation, or yoga in the aromatic garden tucked away in the 5,382-square-foot landscaped park.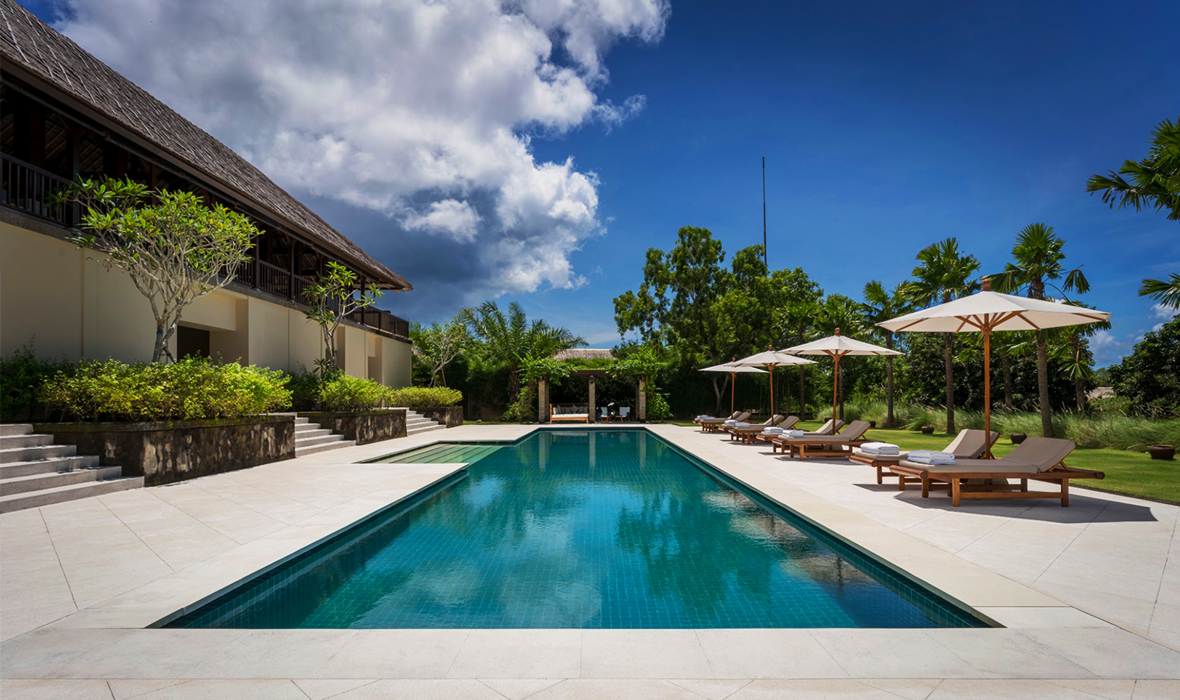 The spa offers customizable "mind and body boot camp" programs of three to 14 days for detox, de-stress, relaxation, mind training, anti-aging, weight loss, or mother-to-be areas of focus. Each holistic program includes medicinal treatments and a personalized diet designed around each guest's nutritional requirements.
High-protein dishes are made with seasonal ingredients (and a Balinese twist) by nutritionist Chef Aliwal.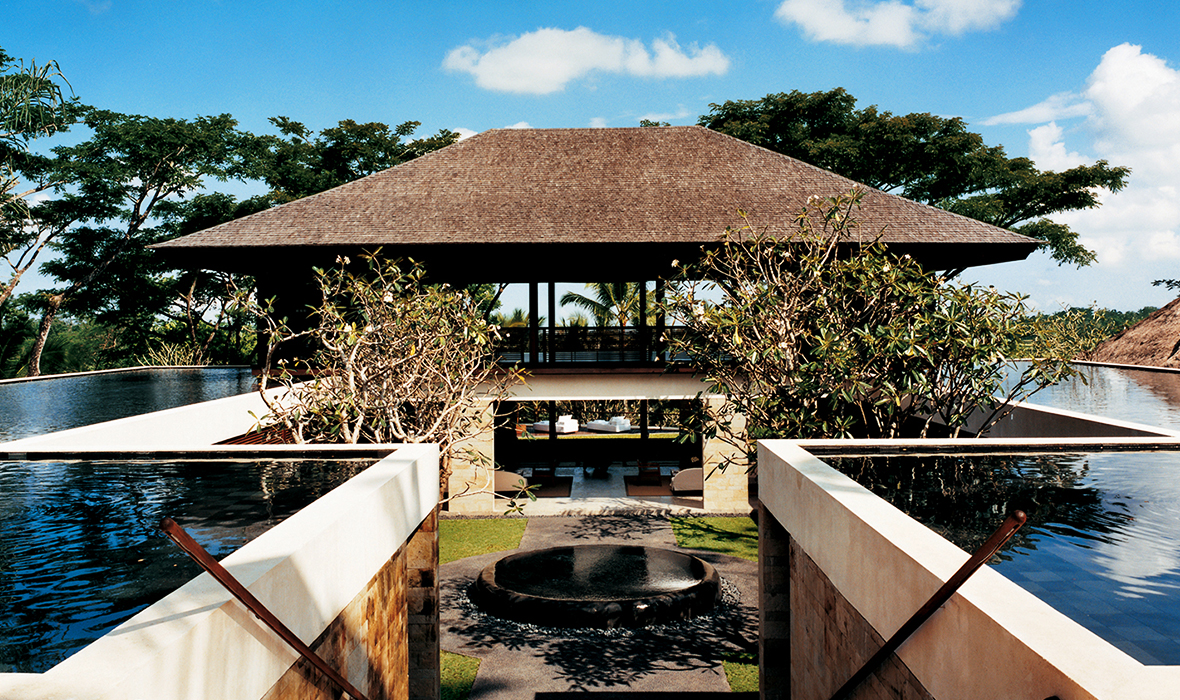 High in the hills of Begawan Village, above the Ayung River, sits Como Shambhala Estate, the island's highly rated boutique spa. The Estate is lauded for its 360-degree, back-to-nature approach to wellness and relaxation. The 30 upscale Indonesia-inspired bedrooms are designed to accommodate individuals, couples, and guests with children. Families choose from a private villa or an entire private residence.
Guests have four program options: Be Active, Ayurveda, Cleanse, or Bespoke. Programs are lead by expert consultants that work collaboratively to create a comprehensive wraparound spa experience, including a personal assistant to help guests keep track of appointments.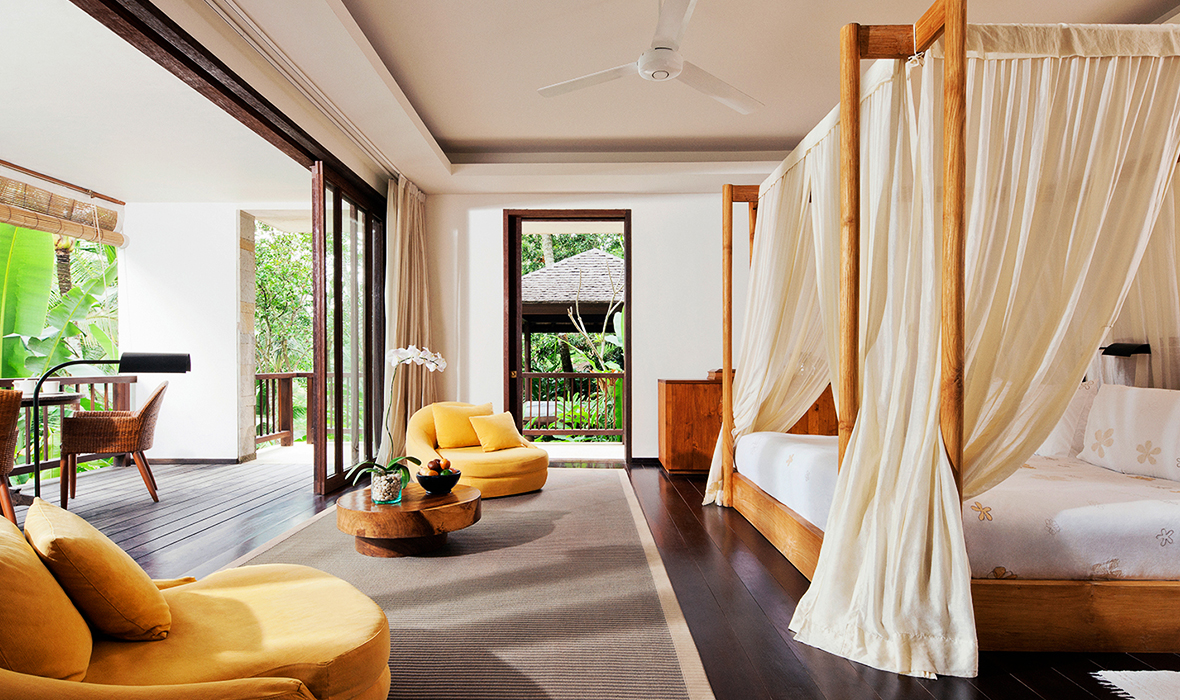 Nine treatment rooms (including three for couples) feature acupuncture, Ayurveda, hot stone massages, and reflexology.
On-site experts, dietitians, and doctors prepare nourishing cuisine that focuses on healthy alternatives: yeast-free breads, nut milks, very little salt, and raw, unprocessed honey instead of sugar. Vegan and gluten-free menus are prepared at each meal.
Mandapa Spa at Mandapa, a Ritz-Carlton Reserve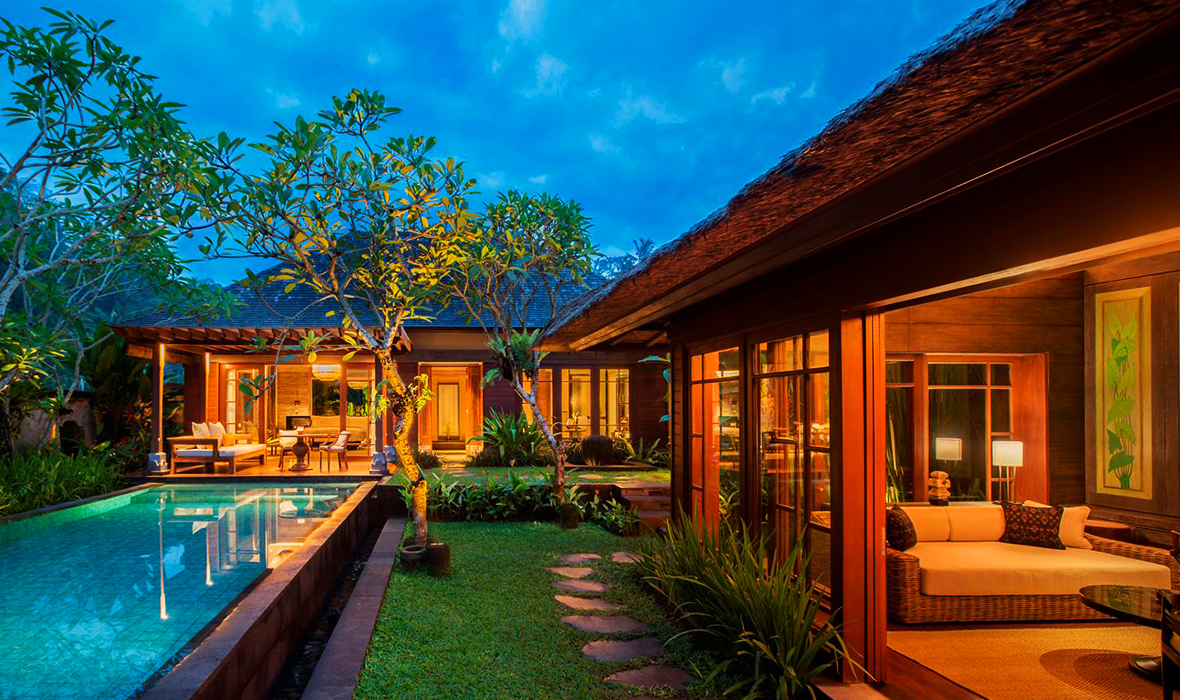 Guests unwind and revitalize in complete luxury at the Mandapa Spa at Mandapa, a Ritz-Carlton Reserve. Inspired by the Balinese word ubad, meaning medicine, this upscale luxurious resort is renowned as a center for spiritual and physical healing.
The hotel's 60 villas and suites have two swimming pools and dedicated butlers who cater to guests' every need for service excellence at every touch point.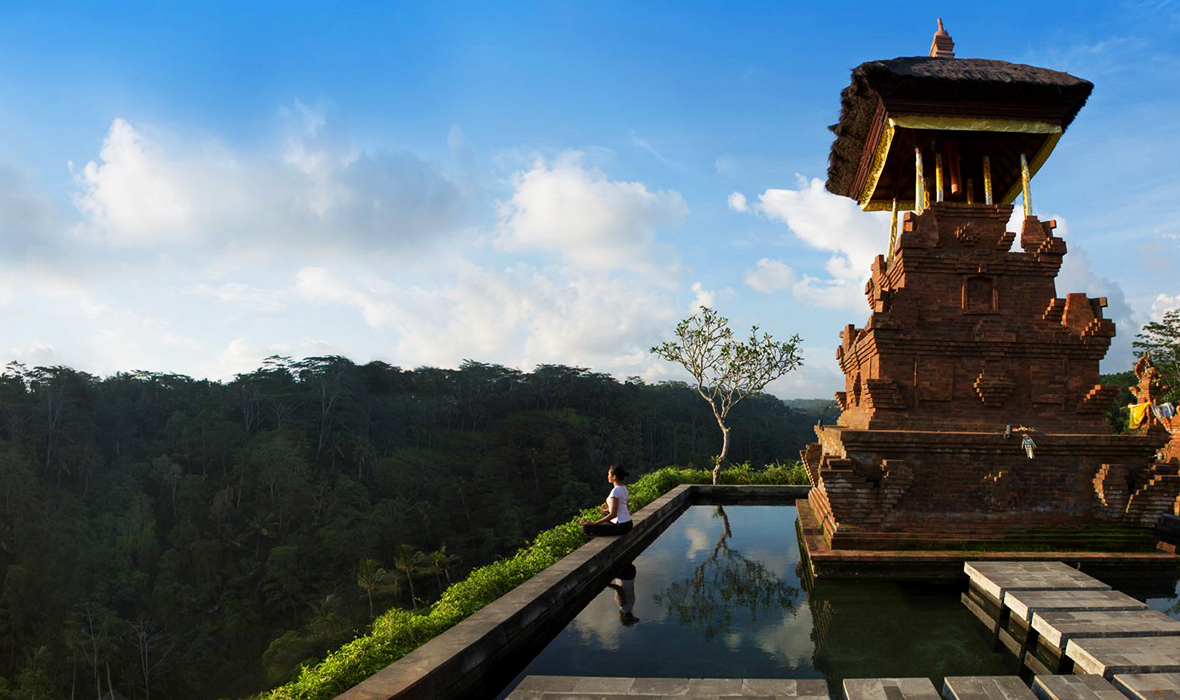 Balinese cultural herbal remedies and traditional healing therapies are fused to form the six pillars of the wellness and lifestyle programs: Alternative Therapy, Body Therapy Detox & Nutrition, Healing and Balinese Spa.
Eight treatment rooms (three designated couples' rooms) include a vitality pool, state-of-the-art fitness center, yoga studio, relaxation areas, and saunas. Additionally, to facilitate general and physical well-being, guests are provided with a secluded temple for meditation and deep relaxation; a sanctuary to relax mind, body and soul through a variety of alternative healing energy practices which include aromatherapy anointing oil by Rini Soe, Reiki, Vedic astrology, acupuncture.
Lembah Spa at Viceroy Bali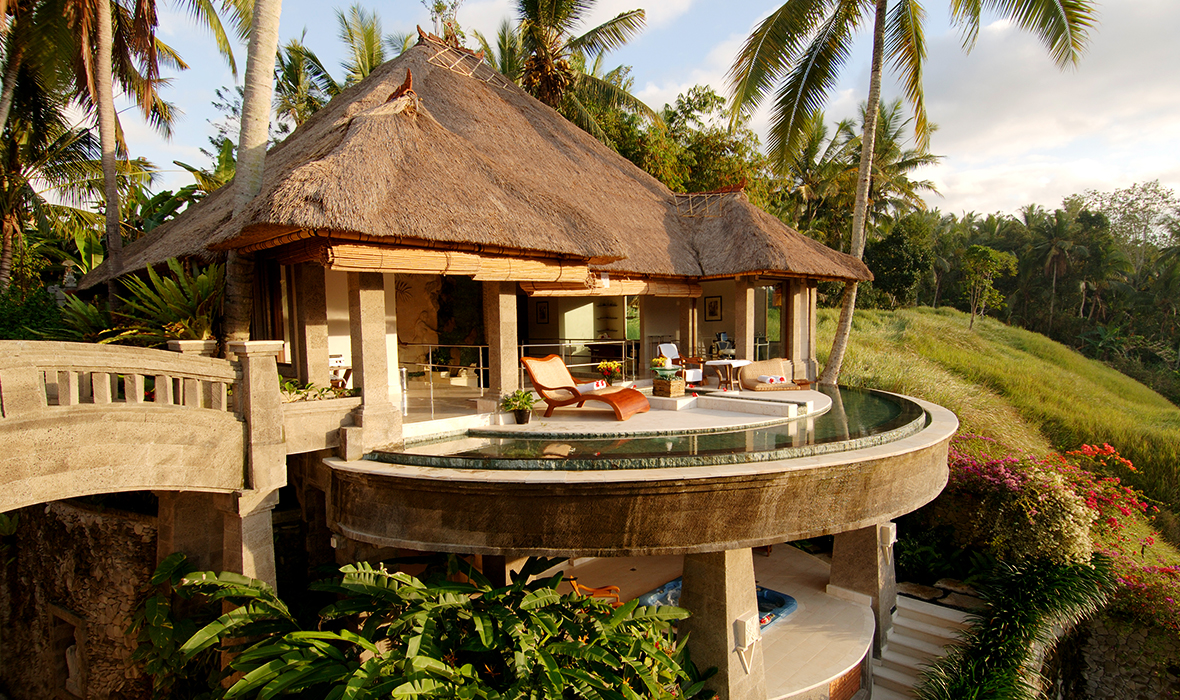 Lembah Spa at Viceroy Bali is a luxury resort located in the jungles of Ubud, perched over the Petanu River Gorge, an intimate spa with 25 private pool villas.
Therapists have combined Western and traditional Balinese wellness techniques to develop the signature treatments offered at the spa. Bali has also been a crossroads for spa practices; Lembah's local therapists have been professionally trained by accredited Swiss therapists and have adapted a variety of techniques from Asia and Europe.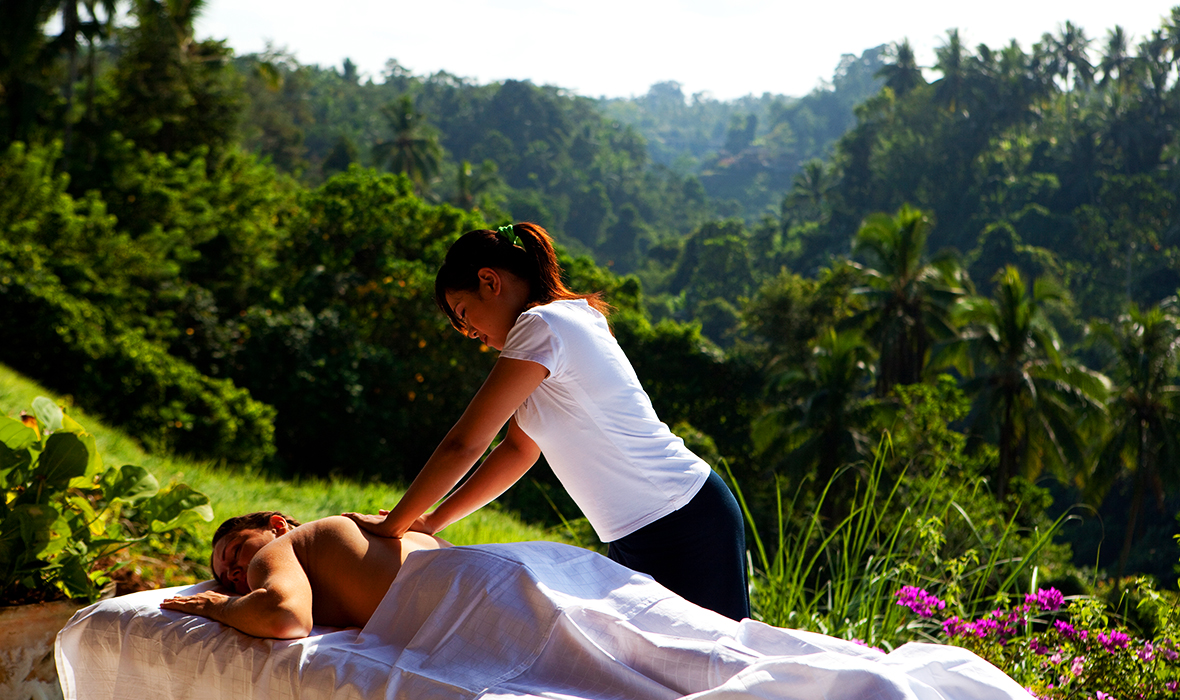 Guests enjoy yoga sessions, cycling or trekking. Pampering treatments include scrubs, yogurt body masks, flower baths and time in the jacuzzi. The relaxation decks offer guests a perfect aerial view over the lush region of Petanu Valley.
Bright and airy single treatment rooms feature large windows looking out onto  Ubud greenery. Double treatment rooms feature decadent three-hour feminine/masculine spa sessions for couples. With the exception of facials and hair services, spa treatments are also provided in the privacy of guest villas.