There's nothing quite like the Balinese sunset – the sky puts on a real show, with lashings of golden orange blazing with smudges of pink and lilac. There's no better place to enjoy the show than from one of Seminyak's vivacious cocktail bars, where happy holiday-goers come together to clink their glasses after another magic day of island life.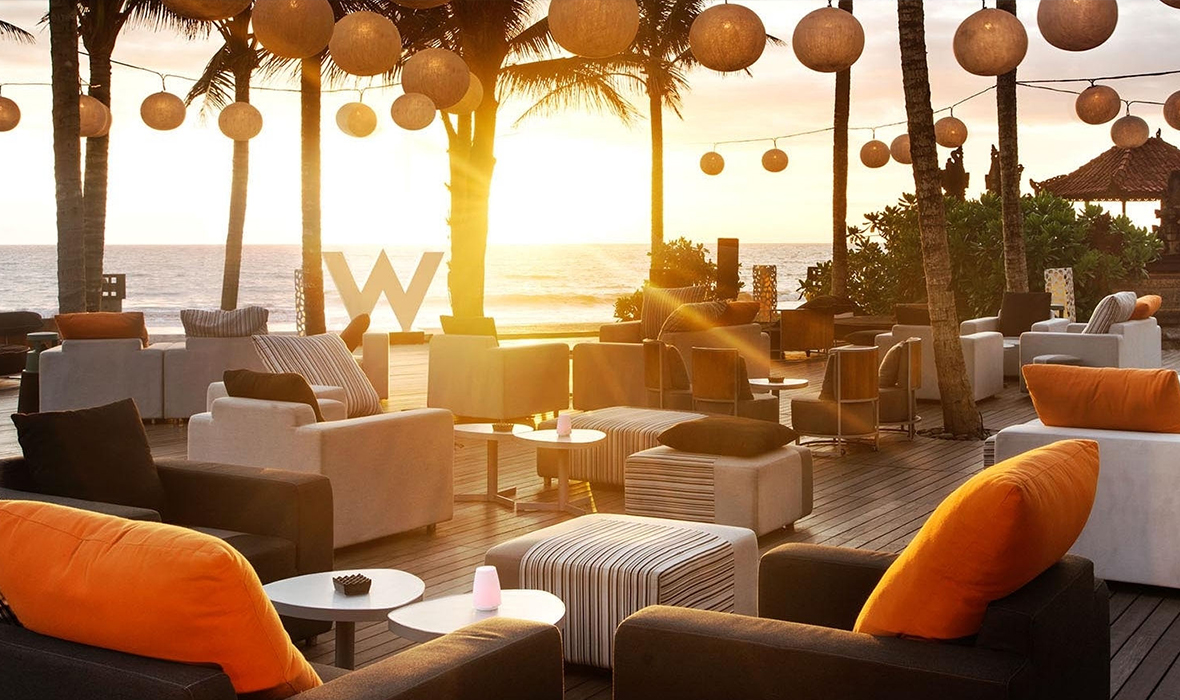 Seminyak's W Hotel is prime real estate when it comes to sunset cocktails, with the coveted Woo Bar offering one of the most in-demand sunset sessions for those who like their mojitos with a side of party vibes. Starting from 4pm every day, hotel guests, trendy expats and travellers from across the globe gather in the sumptuous poolside deck to sample W's signature cocktails, watch the sun go down and psych themselves up for a big night ahead. The space doubles as a pool lounge, with plush day beds available for hire so you can sunbathe all day before dancing the night away. Although it needs no further enticement, Woo Bar woos guests in at sunset with generous offers that include complimentary pizza and 2-for-1 cocktails between Monday and Thursday.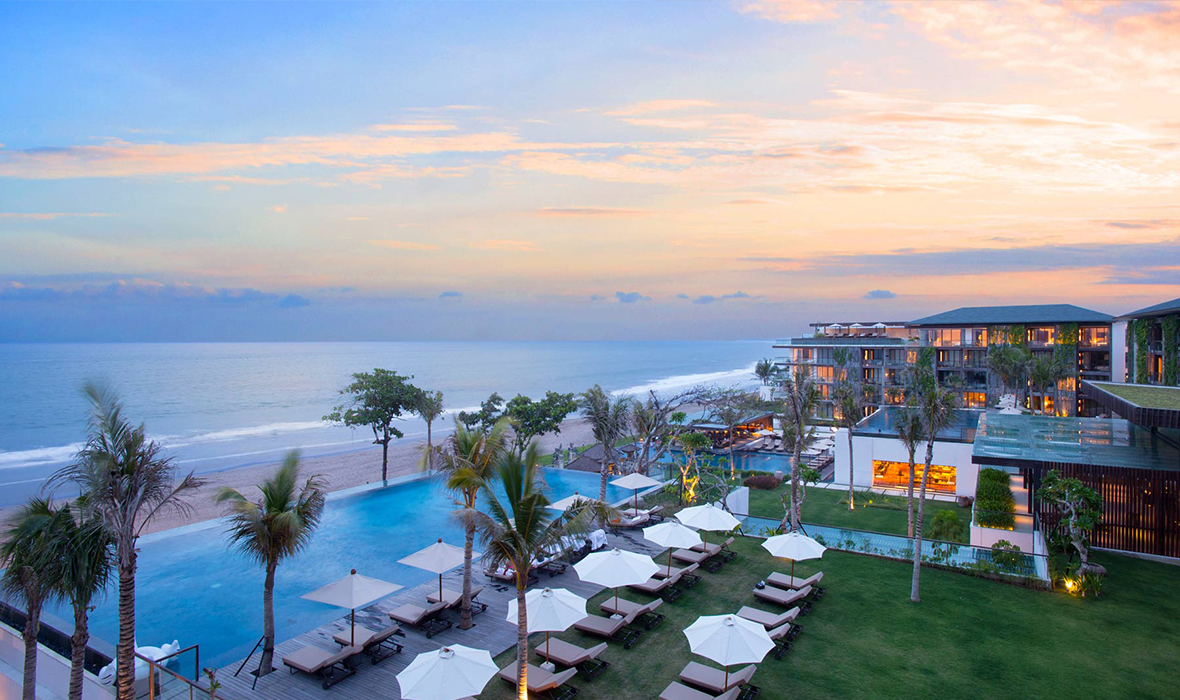 Smooth, sexy and utterly sublime, Alila Hotel on Seminyak Beach offers a luxury beachside location to watch the sun go down after a day of sightseeing or poolside relaxation. The Beach Bar is enticingly nestled against the deluxe infinity pool, with uninterrupted ocean views and the option to grab a daybed or armchair to indulge in one of Alila's signature cocktails (try the Coco Django for a real taste of South East Asia).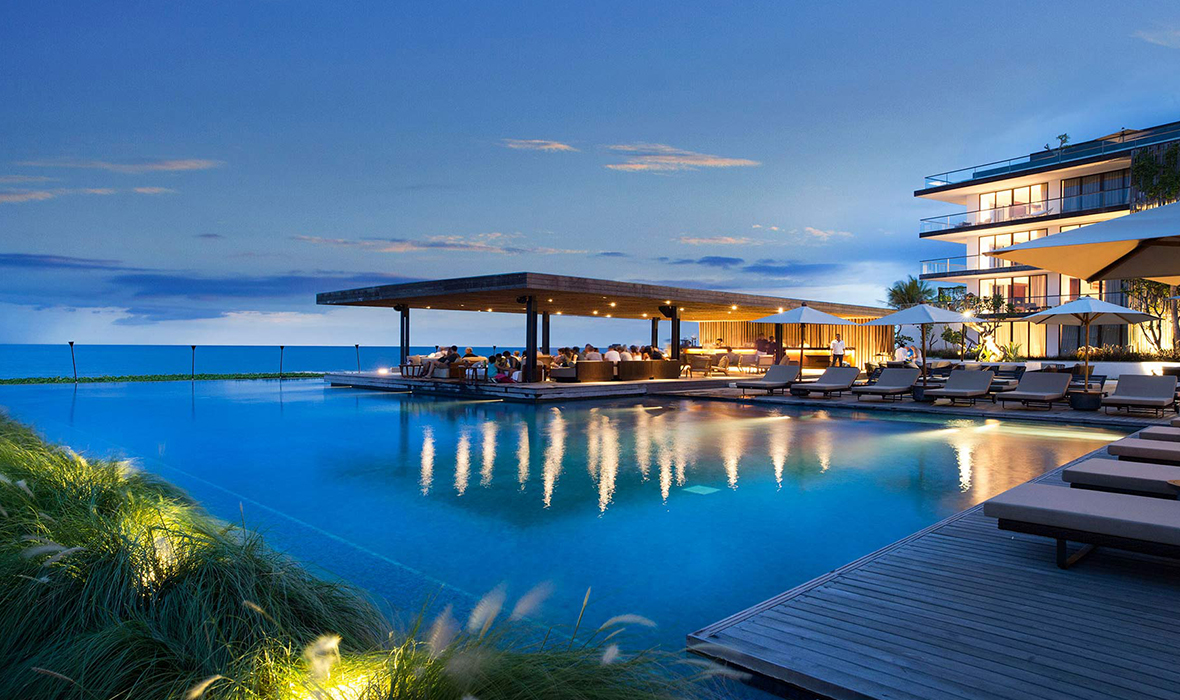 As the evenings descends, chilled beach music sets the scene for an unforgettable sunset and the hours have a way of melting into one. Alila is the kind of place guests come for one glass of champagne and end up staying for a bottle, so don't be surprised if you get sucked into the party vortex.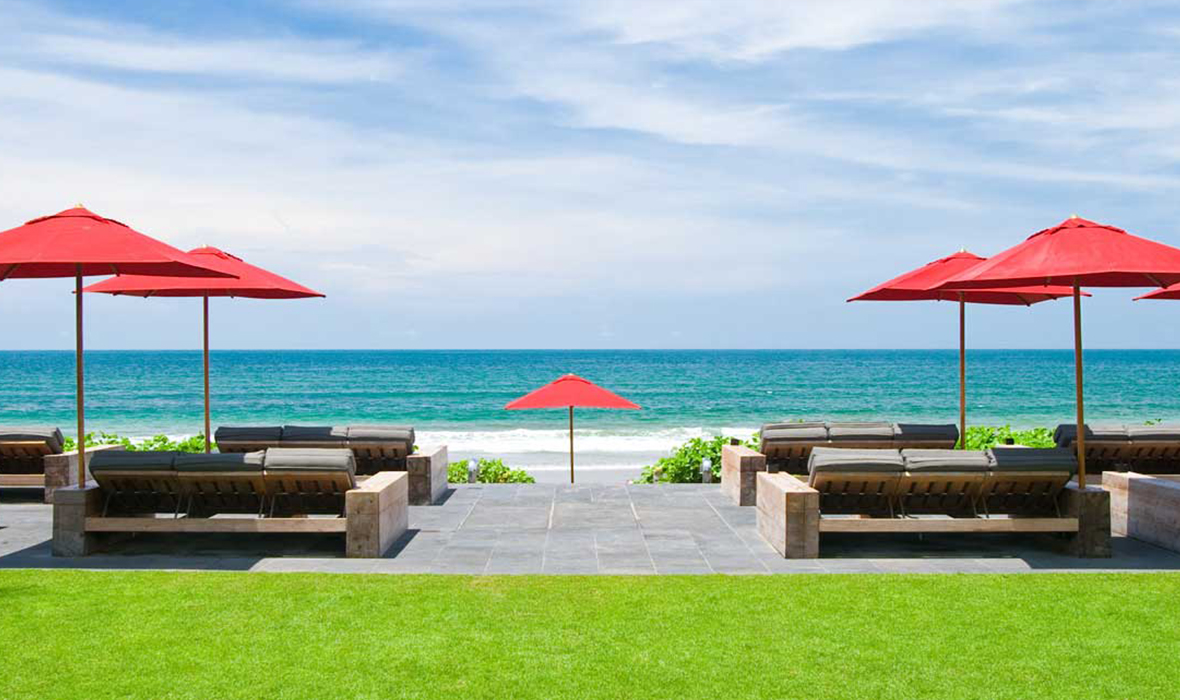 Ku De Ta is somewhat of an institution in Bali, offering a stylish, ocean-fronted beach club where multiple spaces fuse together to create a vibrant backdrop for dining, swimming, sunbathing, drinking and dancing. A place to see and be seen, the bars fill up early as the sun goes down, so you'll have to beat the rush to avoid watching the sunset from the sand (although admittedly, that's not exactly a punishment). For a bird's eye view, head to the upper levels overlooking the pool and lounge area for a scene that looks more LA than Bali.
With a reputation for hosting lively parties that flow well into the night, your Ku De Ta sunset will typically be accompanied with a thumping side of soulful R&B as the venue slowly gets into gear for the night ahead. Whether or not the party scene is your thing, it's a great place to sink a few drinks to wrap up your day, with a cocktail list sure to please even the fussiest of aficionados.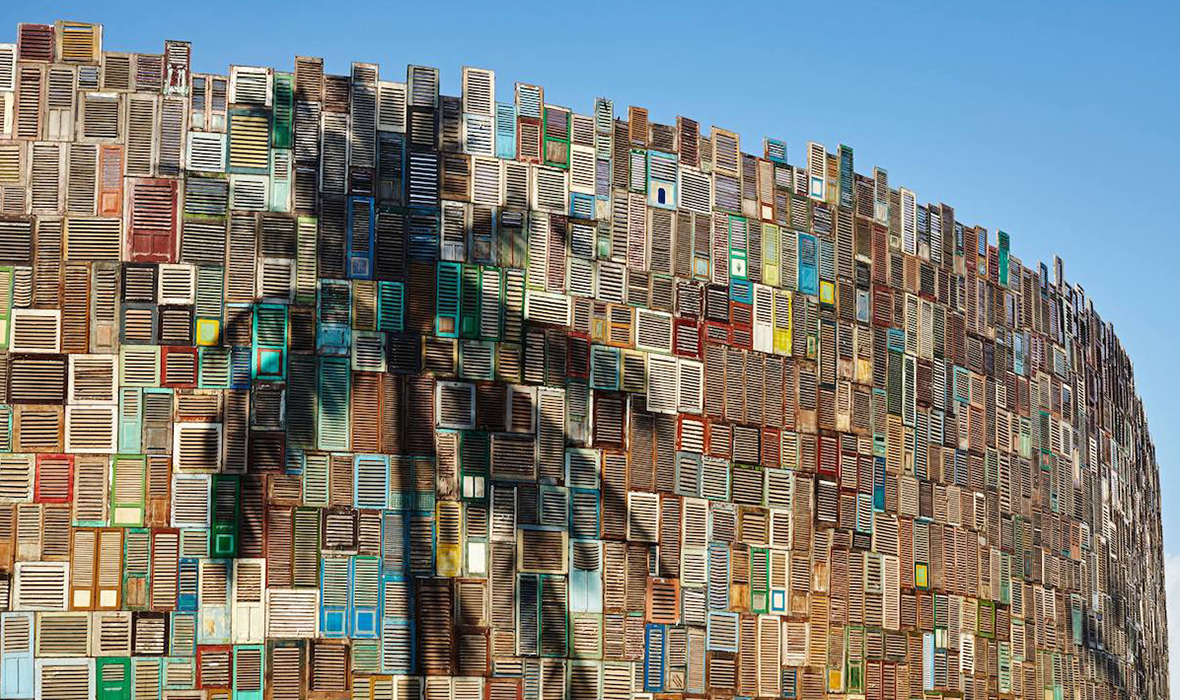 Rivalling nearby Ku De Ta for the title of most popular beach club in Seminyak, Potato Head offers a more sophisticated, stylish setting for your sunset sundowners. The iconic elliptical building was designed by admired architect Andra Martin, who used hundreds of reclaimed 18th century teak shutters to create a modern, tropical inspired version of the Coliseum, resulting in one of the most unique, Instagram worthy building designs on the island.
Partnering up with ultra-hip VICE Indonesia and other big names in the music industry, Potato Head regularly hosts some of the biggest dance parties in Bali, accommodating a plethora of international DJ acts, but it's also one of Seminyak's nightly cocktail hotspots. Located right on the shores of Seminyak Beach, the palm fringed view is accentuated by an infinity pool filled with Beautiful people, making it ideal for people watching.b
Choose to sip your cocktails in one of three bar areas, including the Potato Head Bar, Kaum or the Pizza Garden, where you can watch some of Bali's leading mixologists whip up such specialties as the Kookaburra and the Rosella Margarita.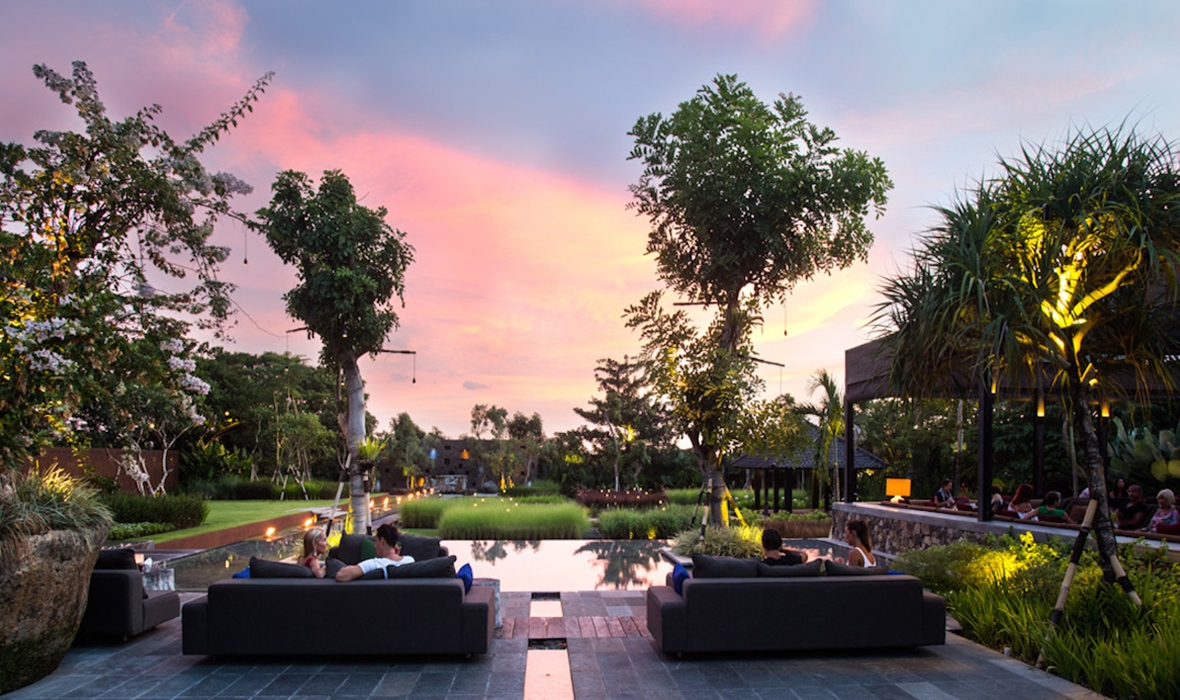 If rice paddies are more your thing, ditch the seaside and head a few streets inland to Jalan Petitenget, where you'll find Métis, a Mediterranean inspired restaurant that offers guests a sensory dining experience amidst a lush rice field – and some of the best cocktails on the island.
A sunset stop here is a must and you can choose to sit in the quirky yet uber-chic Métis Lounge, or Le Jardin, where you can sip your cocktail in a gorgeous garden setting under tropical greenery with the sweet scent of frangipanis in the air. Do yourself a favour and sample the Passion Fruit Tini, the Metis special blending pure passionfruit puree with vodka for a flavour sensation you'll never forget.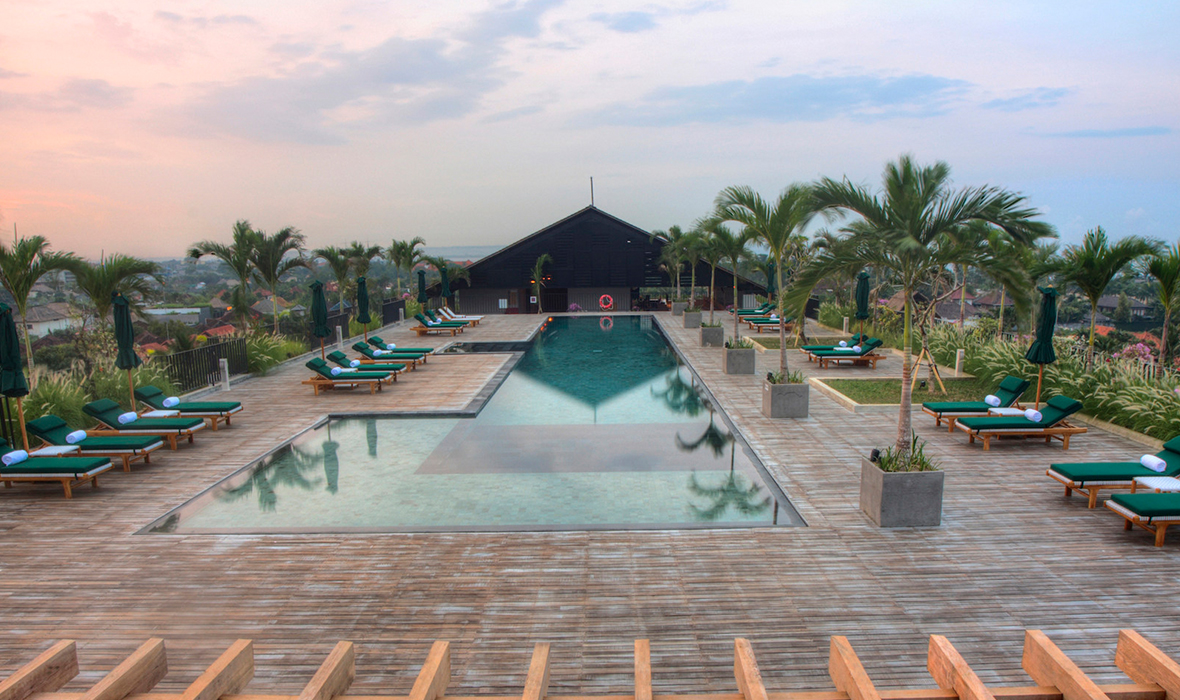 The bustling chaos of Jalan Laksmana (affectionately known as Eat Street) isn't exactly what comes to mind when one thinks of a relaxing place for a sundowner, but sometimes you need to look at little closer to discover a gem that's been hiding in plain sight.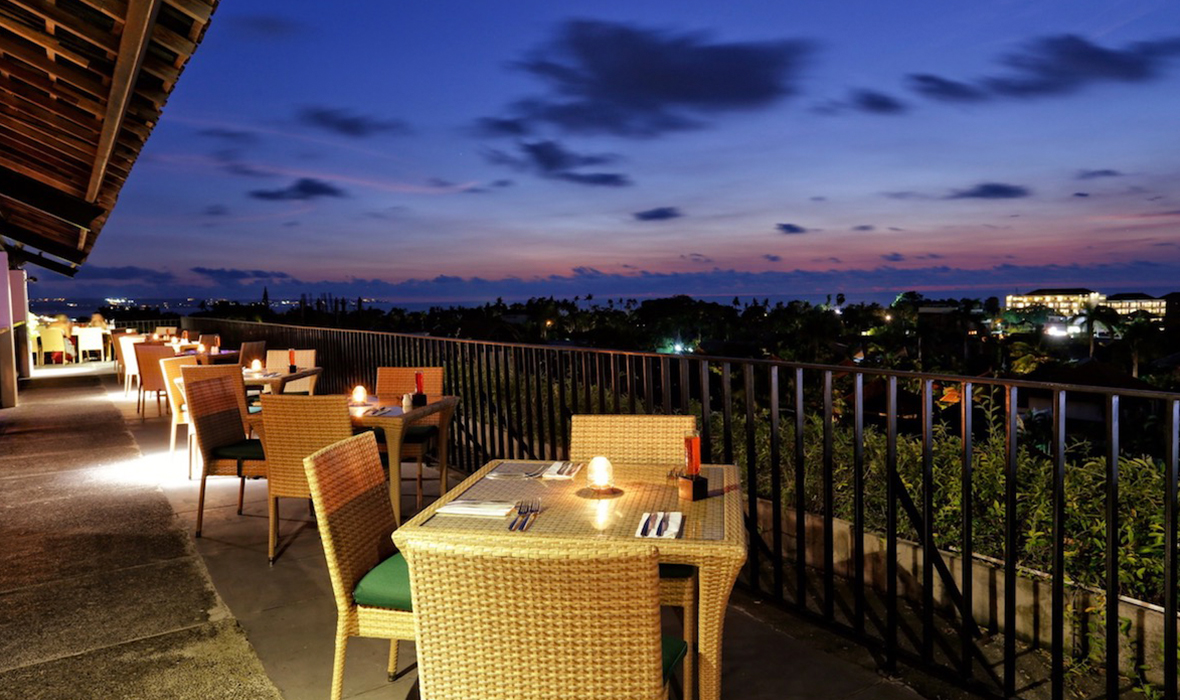 The rooftop bar at the U Paasha Hotel is a haven most travellers stumble upon by accident, with nothing to give away its desirability from the frenzied, concrete jungle below. Head to the top floor of this modern, contemporary hotel and you'll find yourself in an oasis amongst the chaos, where one of Bali's most outstanding rooftop pools sits alongside a cocktail bar with expansive views across the city all the way to the bay.
The U Paasha cocktail list boasts all the classics plus a few Balinese twists, with 2-for-1 sunset happy hours that make the trek well worth your while. A well-kept secret, don't be surprised if you have the views all to yourself.