As soon as you arrive in Luang Prabang, your pulse slows and your senses awaken to nature, amid the sounds of chanting monks. The UNESCO-listed town literally radiates relaxation, making it an ideal choice for healing. Along with lush mountains overlooking the sacred Mekong and Nam Kahn Rivers, Luang Prabang's top spas soothe your stress with revitalising, traditional treatments, in truly luxurious surrounds.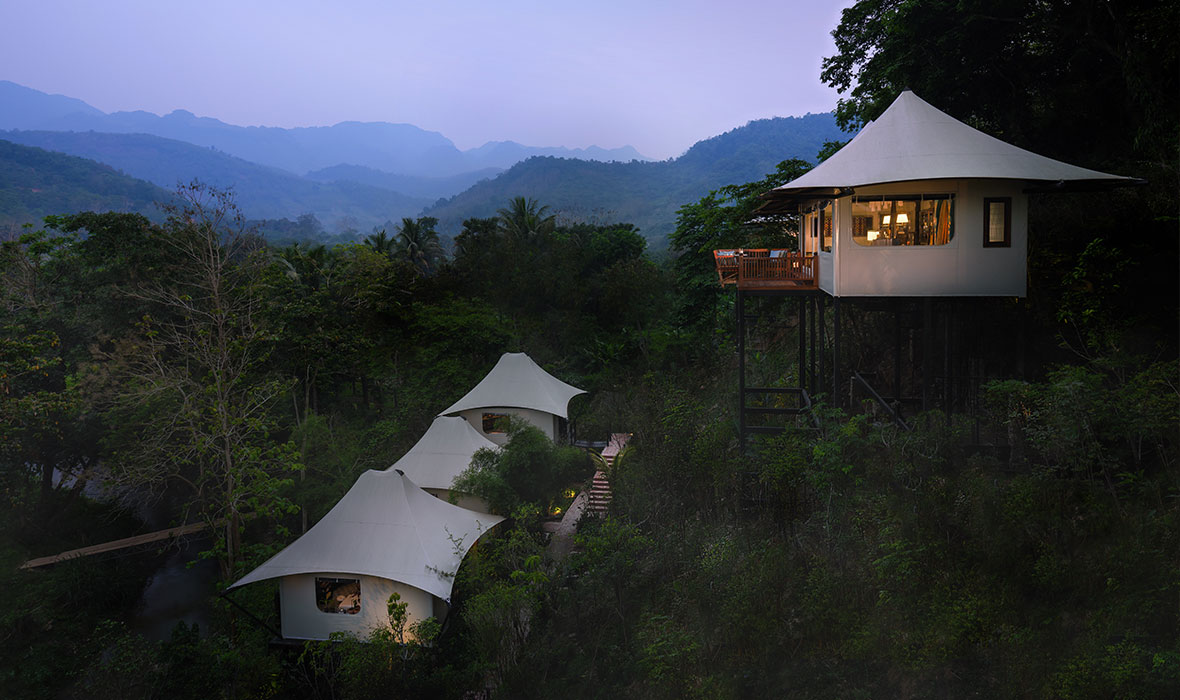 Hillside spa tents with mountain views are home to healing, at Rosewood Luang Prabang. Hidden in the jungle, the brand new luxury retreat takes full advantage of nature's canvas, with a central stream flowing peacefully through the property on its way to the mighty Mekong.
The focus here is on experiencing a sense of place, with traditional treatments honouring ancient Laos healing remedies. Rosewood's own spa garden produces a bounty of indigenous herbs, plants and fruits to compliment wellness therapies and harness the healing power of Mother Nature.
Mr. Xong is a native villager from the Hmong ethnic group and an experienced healer on-hand at Rosewood, to treat a variety of ailments with herbal massage. For deep detoxifying, unique ingredients are selected for you from the healing garden, crushed and wrapped in linen for a gentle body scrub, called the Hmong Cleanse.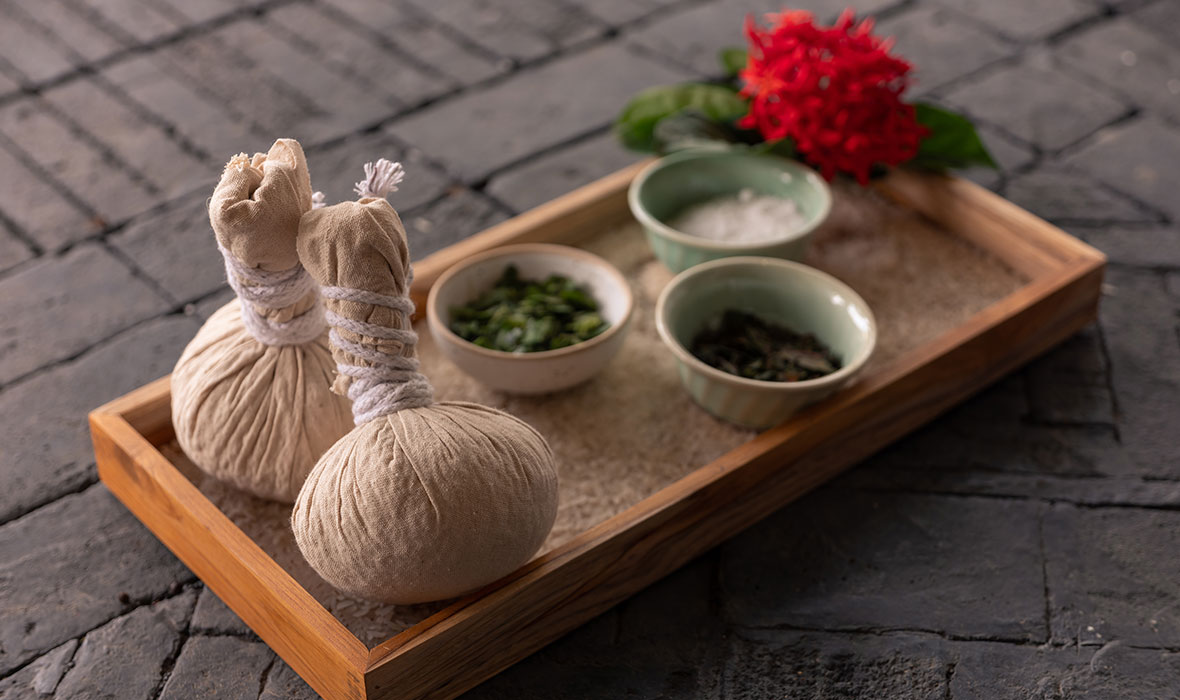 Guests can also experience Deurn Thang Sok Dee, otherwise known as a good luck journey. It features five elements for complete recharging, including a Lao Baci ceremony, an executive chef-created lunch, a cleansing water ritual, an invigorating scrub and a detoxifying massage. Another highlight is the Luxury Caviar Facial, whereby your skin is lavished with caviar proteins and a 16-point acupressure treatment, to improve firmness and tone.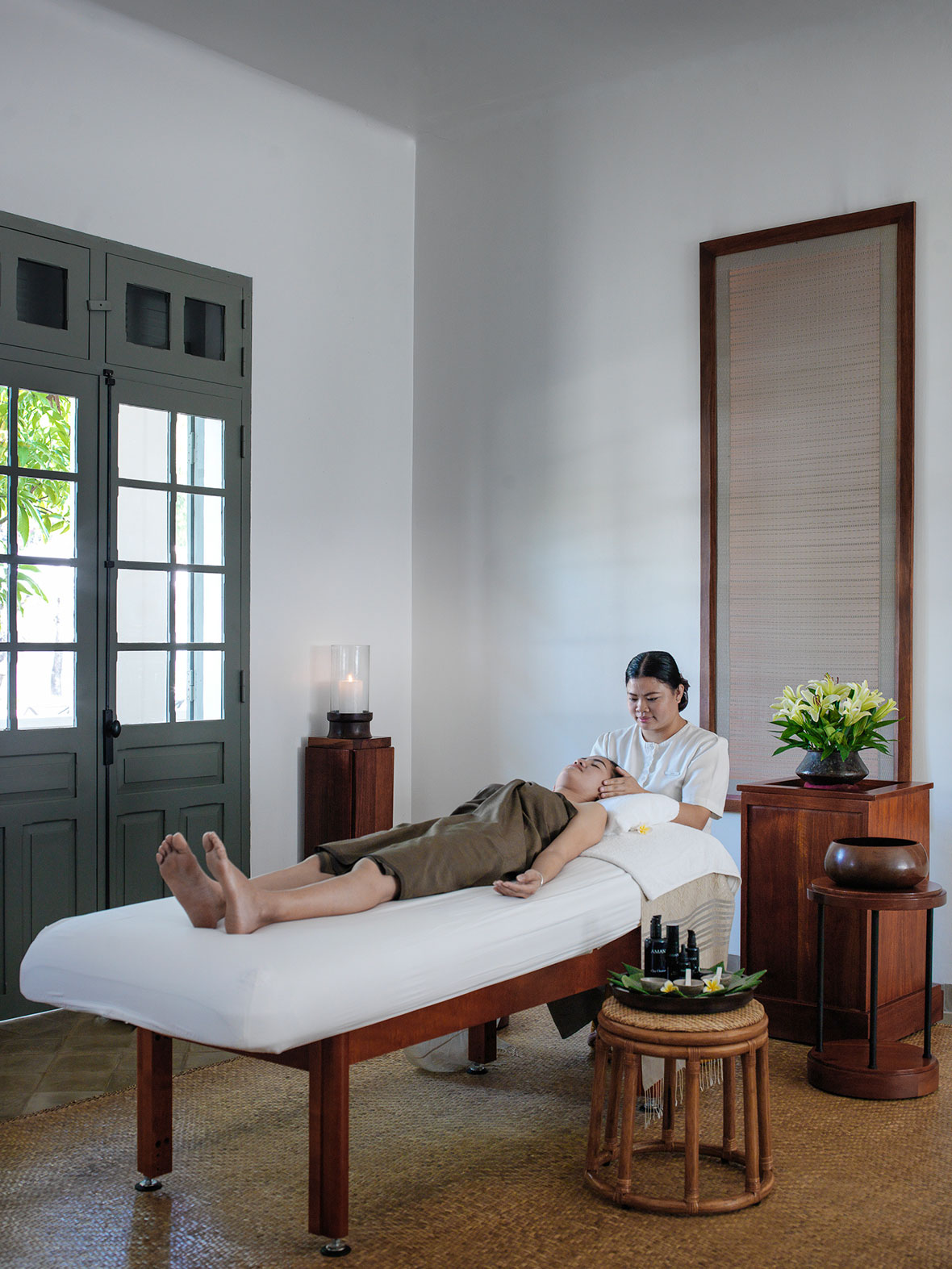 Walking from a busy street into the sanctuary that is Amantaka, you feel like you've entered an elegant, French colonial world that can't possibly exist today. A green expanse of manicured lawn greets you, before you're enfolded in a grand white building, complete with green shutters and wide, shady terraces.
The sense of peace is palpable before you even set foot inside the Aman Spa, especially at the central pool, decorated by white sunbeds resting beneath mango trees. Once inside the spa, personalized service and fresh, minimal decor calms the mind, ready for decadent treatments in one of four spa suites.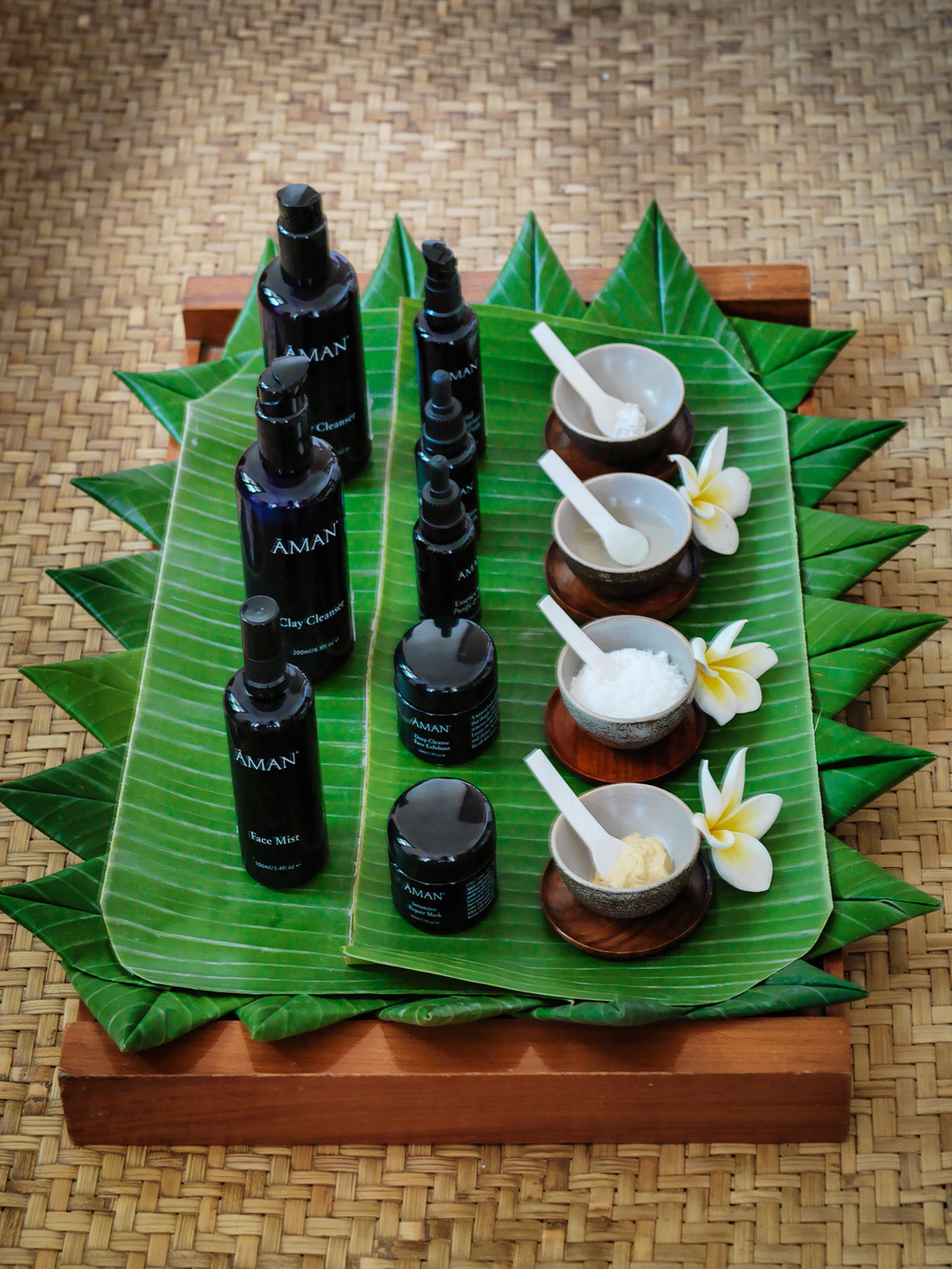 Guests choose from an array of massages, facials, scrubs and wraps, which incorporate Southeast Asian techniques using the spa's own brand of organic products. The signature treatment is Baci, a traditional Lao chanting ceremony that's followed by exfoliation and massage.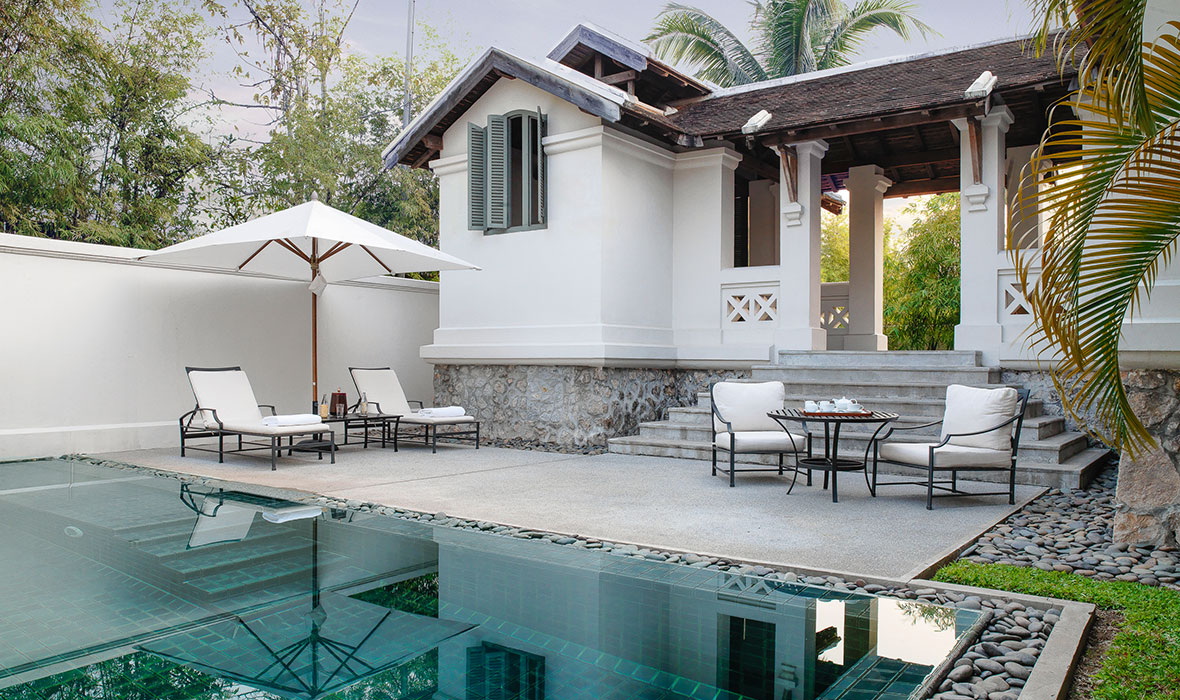 A Lao massage is an oil-free treatment performed over loose clothing, with gentle stretching and pressure-point stimulation to relieve tension. Aman Spa's signature massage offers holistic revitalisation with an herbal poultice to soothe muscle tension. The journey to relaxation continues with a steam room, a sauna and hot and cold plunge pools for guests to luxuriate in the blissful after-effects.
Mekong Spa, Belmond La Phou Vao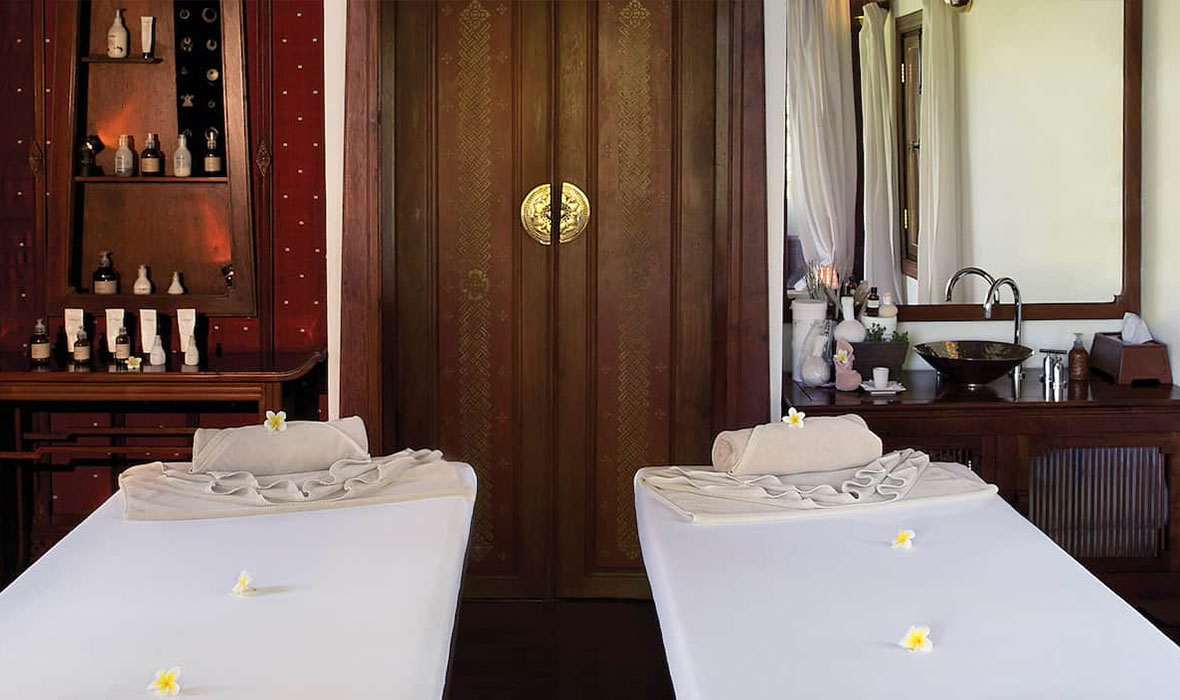 Belmond La Phou Vao Residence introduced the luxury spa to Luang Prabang with its Mekong Spa and has a loyal client base across the globe. The resort itself is a sensory treat, with ornamental ponds, fragrant frangipani trees and a freshwater infinity pool encompassing dramatic mountain panoramas.
A combination of ancient techniques and modern pampering takes place in private spa pavilions. Built from local materials, the use of Lao wooden furniture and hand-woven silk cocoons guests in comfort and style. Nourishing botanical ingredients characterize products designed to eliminate stress – and the visible signs of it – with a range of alluring therapies.
Sip Sen is a signature experience on the menu that was once reserved for royalty to free the body's energy channels, based on Buddhist philosophy. Body massage oil treatments replenish the mind, with essential oils like lemongrass, mandarin, orange and peppermint scenting the air as they detoxify your skin. Guests may also choose to soak in jasmine-infused water with a serenity bath treatment, followed by a pampering massage to nurture tension into oblivion.
After treating body and mind, inner harmony is within reach on a full-day private boat tour along the Mekong, with a certified meditation guide. Find peace within sacred temples and fully immerse in the spiritual experience of Luang Prabang, to complete the healing journey.