As much as visitors might complain that the tak bat isn't what it once was, one of the better facets of the increased tourist trade in Luang Prabang is the bump in accommodations. Don't worry, you can still find the colonial architecture, quaint cultural practices, and Laotian heritage – but with a better thread count in your sheets.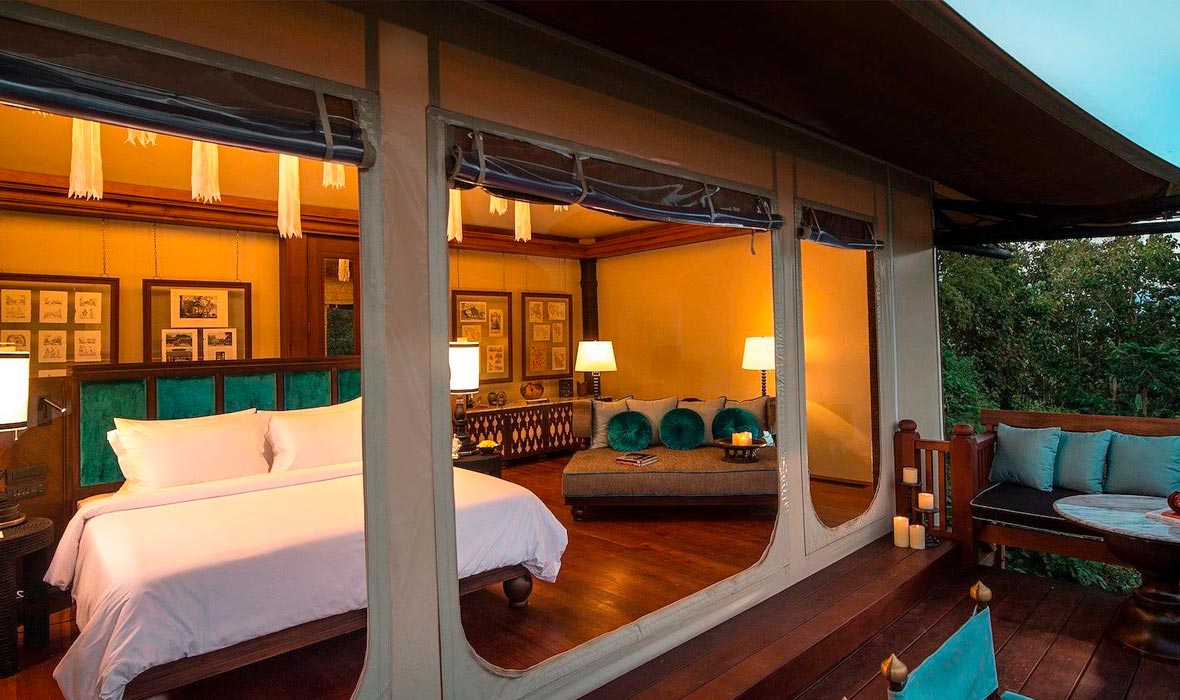 For the winter traveler, Laos is much drier during the early winter months so great for touring, and when the Mekong starts to rise in January, it opens up a great many traveling options on the river that can later be paired with the "four thousand islands" of the Mekong in Southern Laos.
Besides the obvious draw of culture and chilling out on the Mekong in a charming jungle village, the wildlife experiences have become a major draw to Luang Prabang. Riding an elephant has become taboo for many western travelers – and for good reason – but the MandaLao Elephant Sanctuary is a fun, ethical alternative for visiting with the largest land mammal in Asia.
There's also the Tat Kuang Si Bear Rescue Center, started by animal lover Mary Hutton in 2003, in collaboration with the Laos Department of Forestry. The Asian black bears here are most often rescued from poachers selling them on a Chinese medicine black market. For something a little more domesticated, there's the Laos Buffalo Dairy, producing mozzarella sourced sustainably from the water buffalo of Laos.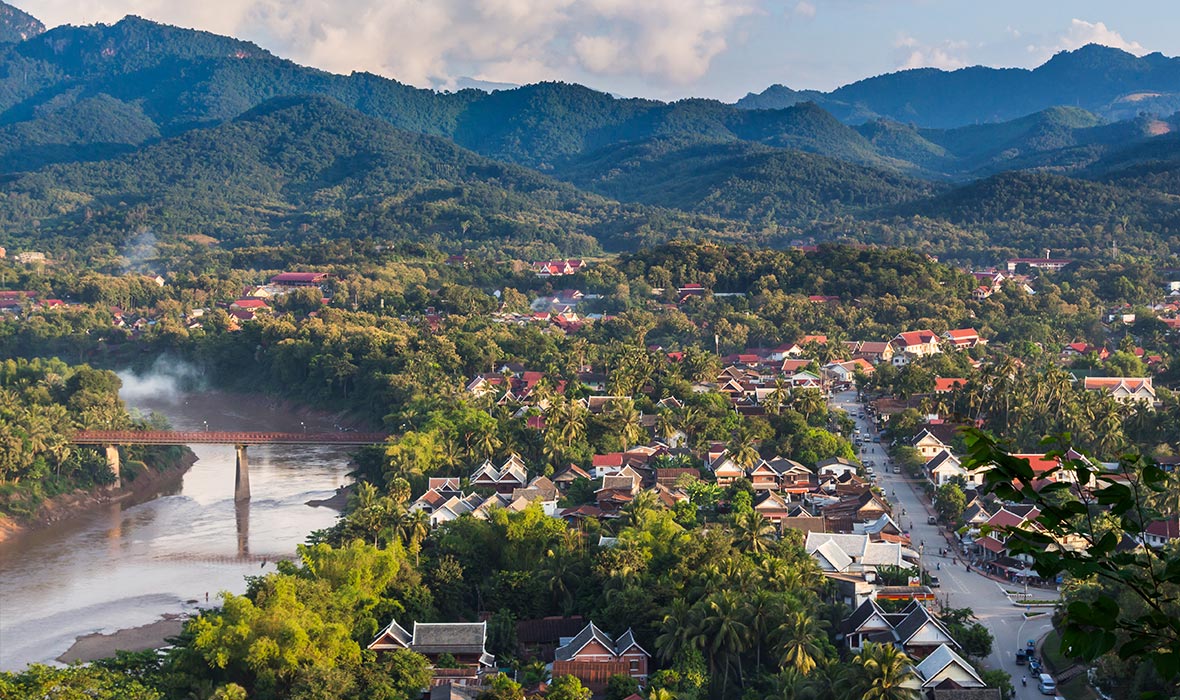 "There are some fascinating tales about the early French explorers that went up the Mekong for the very first time – the French explorers that first photographed Angkor Wat, and walked barefoot basically all the way from Phnom Penh all the way up to Luang Prabang. Most of them died – because they didn't have the Rosewood Luang Prabang. Many died of malaria and they all had to carry guns because the jungles still had tigers, still had things that would eat you. Rosewood Luang Prabang is a beautiful place because it's visually captive in a very small valley where a river and waterfall run through it. […] There's no disturbances." – Architect and designer Bill Bensley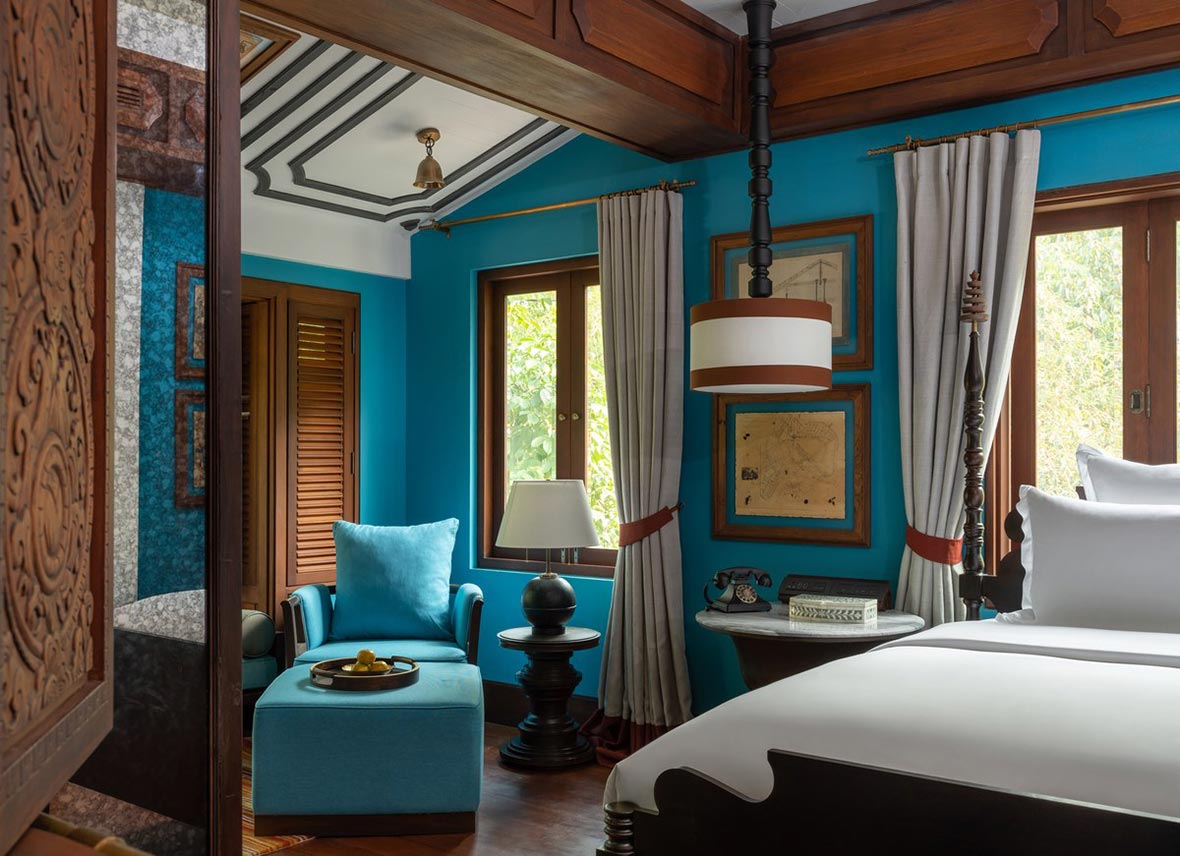 There are a few luxury mainstays in Luang Prabang worth considering and first among them is the Amantaka – among other things the final stop on the Remote Lands Bali to Luang Prabang Private Jet Expedition in 2020.
The Belmond and Sofitel will also make excellent accommodations for any luxury traveler. However, it's the relatively recent opening of the Rosewood Luang Prabang that has put an adventurer's sheen on the trappings of this cultural heart of Indochina. With a waterfall running through the center of the resort, travelers can enjoy drinks at the bar before retiring to a luxury tented camp – a first both for Luang Prabang and for Rosewood.