Salalah is great in the fall, but it's Muscat that really thrives in the winter months. The weather cools down – relatively speaking, this is Oman, afterall – so travelers can avail themselves of the pleasures of Oman's best city. More importantly, though, this is a chance to get out of Muscat and hit the beaches for some sun, sand, and even some wildlife.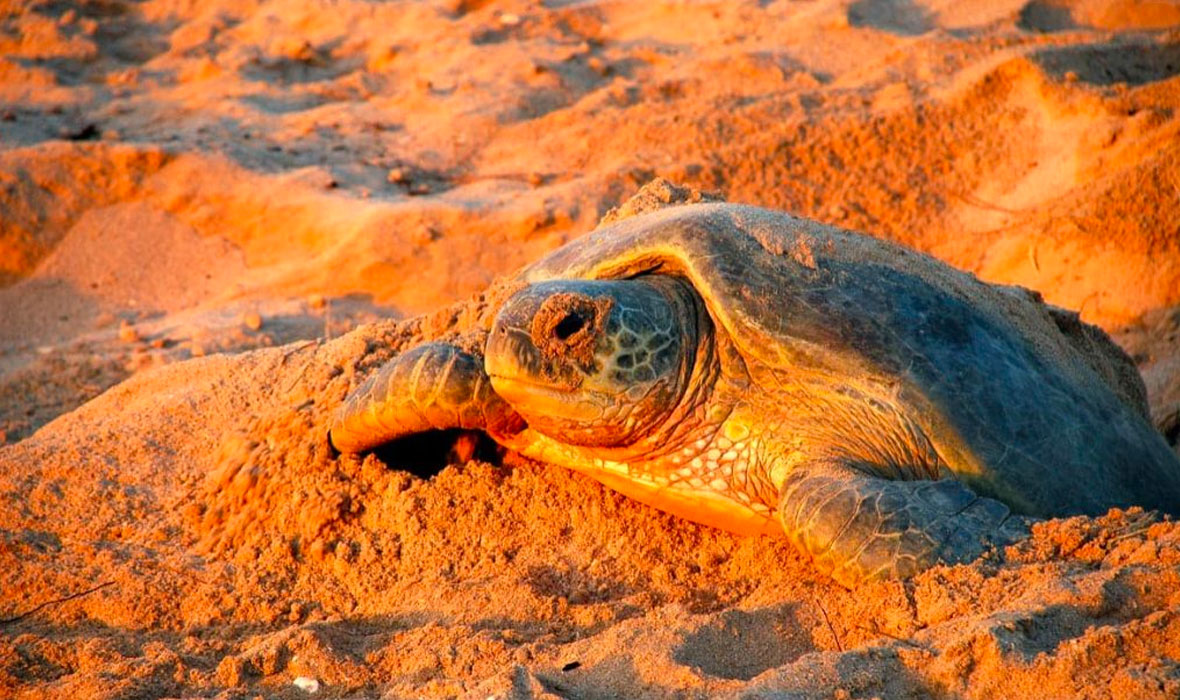 Looking out on the Gulf of Oman from the city, it's easy to see why this city and the surrounding area is the playground for much of the Middle East. However, before travelers pop on their diving gear or hop in a 4×4 for some dune bashing, it's important to check out some of the culture in the urban area, including the Sultan Qaboos Grand Mosque, Al Alam Palace, and the whiter than white white of the Royal Opera House Muscat.
The temperature of the water in the Gulf of Oman drops to a chilly 68 degrees fahrenheit in the winter, which is excellent for swimming – though a bit chilly for diving. But, there is still some fun to be had with aquatic wildlife on land, namely Raz al Jinz.
This protected area is ground zero for turtle hatchling sightings; here, a protected zone since 1996, travelers can experience luxury with their turtle education.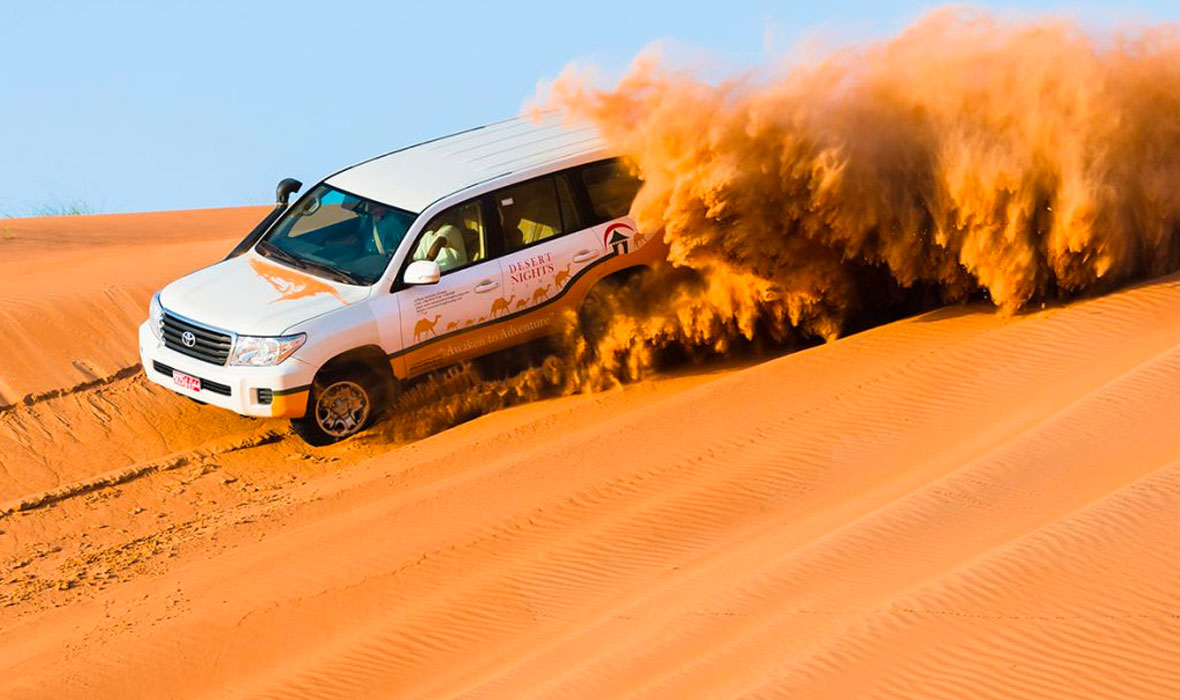 For the desert experience, Oman's backyard is filled with adventure and luxury amenities worth a look; don't forget to try sandboarding while you're on the dunes and taking an ATV or 4×4 to the quiet sands is a must-do.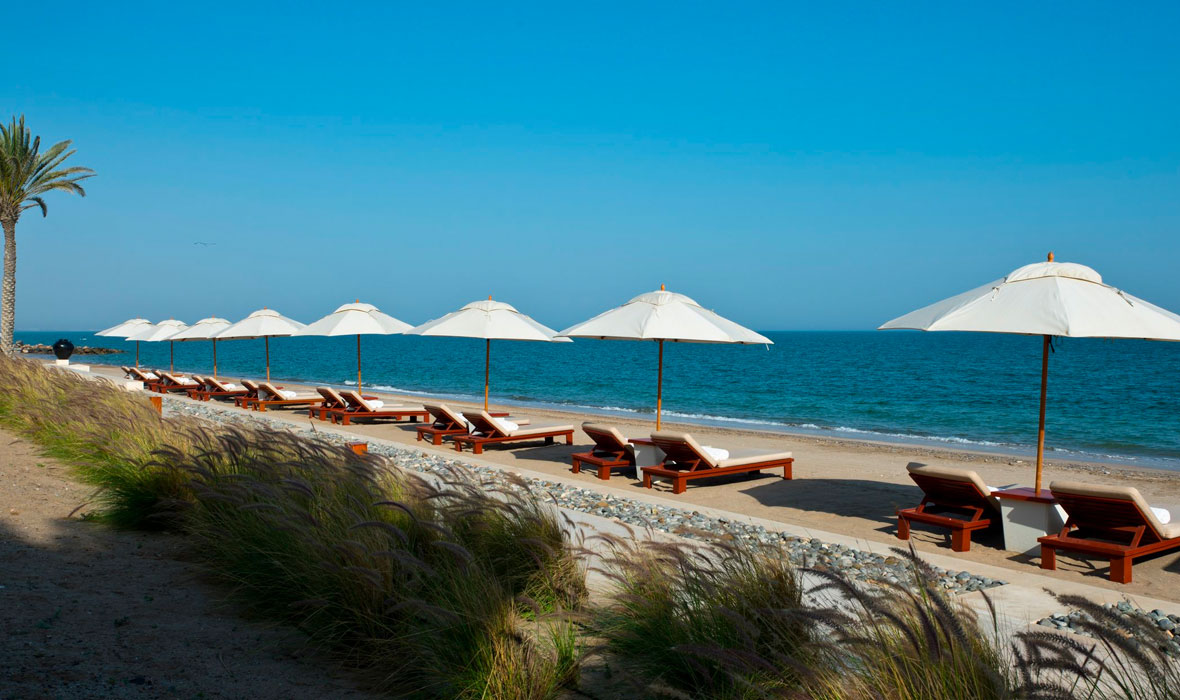 "With the night sky supplying spectacular houselights, it's easy to spot turtles laying their eggs in the soft sand. As we move along the beach, the individual players in this moonlit tableau move into sharper focus. I watch – awed – as a mother attempts to conceal her nesting site, large flippers sending sand flying as she tried to cover her tracks. A little further on, a newly-hatched baby turtle bobbles unsteadily over the churned-up beach as it makes its way towards the ocean." – Travel writer Ducan Forgan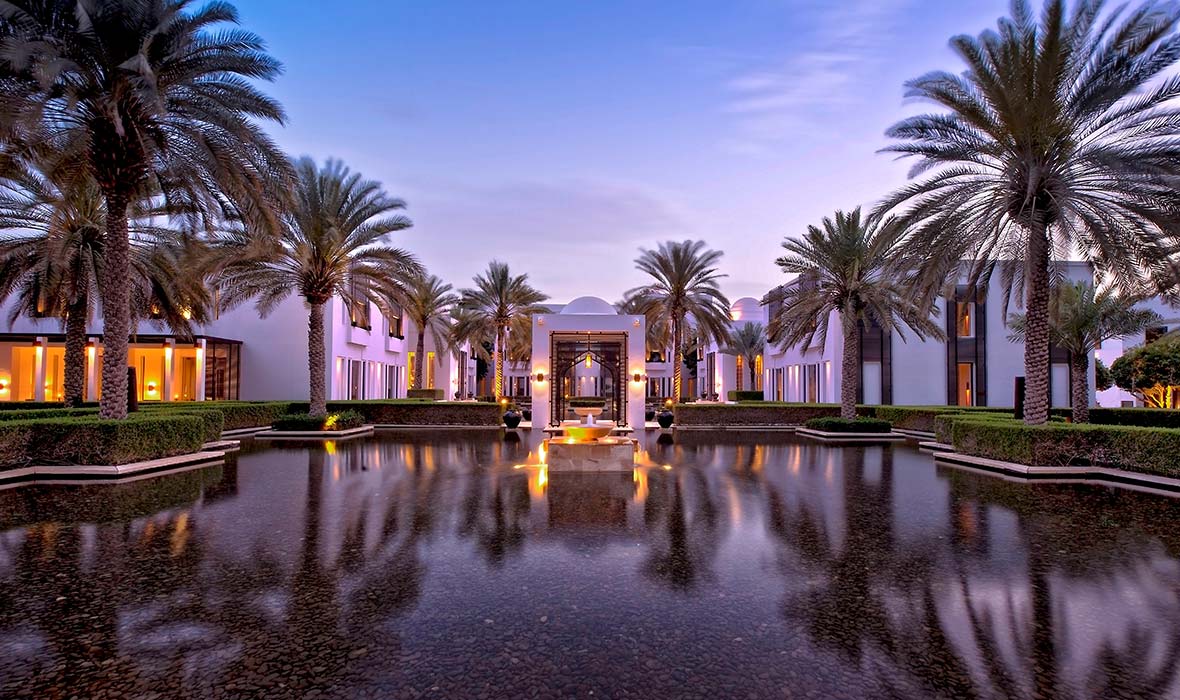 There are three luxury accommodations worth considering in Muscat. First is the Chedi, which is resort is set in the middle of a garden oasis of 21 acres, featuring opulent Omani design facets. Beach lovers will want to turn their attention to The Ritz-Carlton, Al Bustan Palace, which might be able to boast a pool that's better than the sea. Last and certainly not least is the ultra-luxe Shangri-la Barr Al Jissah Resort and Spa, into which the only way is a man-made tunnel. For the desert lover there's the Wahiba Sands, Desert Nights Camp, a place to fulfill ever Arabian Nights fantasy in bedouin-style luxury.