Time is winding down to New Year's and the Holidays and there is just enough time to have your first choice of luxury holiday.
For some, winter should be experienced with a suntan. A cocktail, a beach, a jungle, and long sunny days are a year-round travel treat that never goes out of style. It's not just Southeast Asia that has the goods; under-traveled areas in the Middle East and South Asia can provide a little culture and nature into your warm winter holiday. For others, winter is for the adventurer – and especially for the skier. The slopes of Central Asia and northern stretches of East Asia and Siberia provide picturesque winter getaways for travelers who like their winters cold. There is just enough time left to book the very best winter vacation in Asia.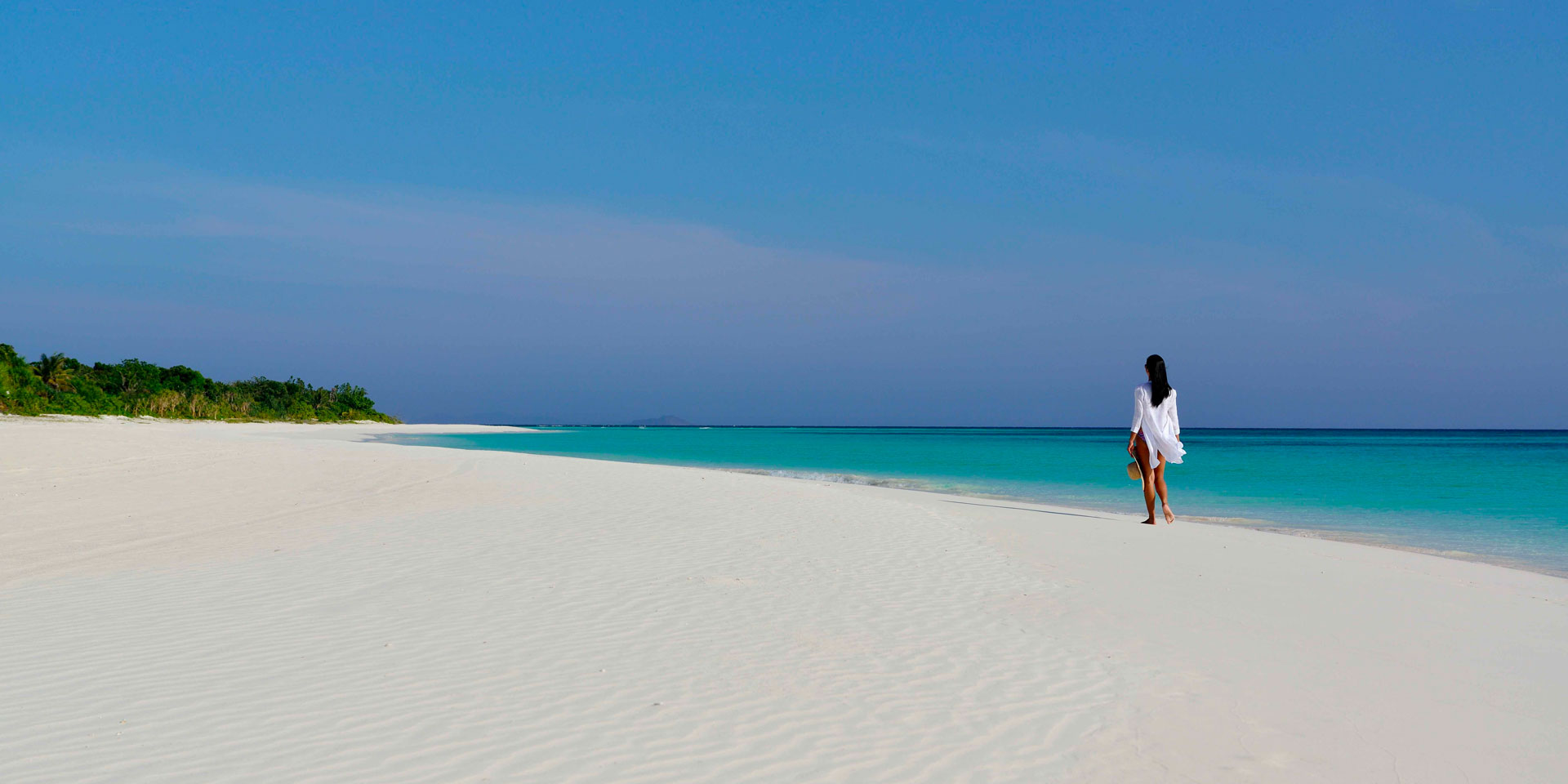 If you're watching the latest season of Naked and Afraid XL (and you shouldn't because it's weird), you probably think Palawan is a lot tougher than it is. The truth about Palawan is that it's one of the most indulgent beach destinations in Southeast Asia, filled to the brim with natural beauty and amenities. A lot of factors were considered in making Palawan one of Remote Lands' Hot Winter Picks, but with this island, it always boils down to the beach.
With cooler weather during the winter months, pretty much every adventure through Palawan begins in Puerto Princesa, which, despite being overly developed in the tourist trade, is a handsome little city with a few natural wonders worth visiting. That said, the smart thing to do when going to Palawan is to hop on the nearest car or boat – or private plane in the case of Remote Lands – and head north for El Nido.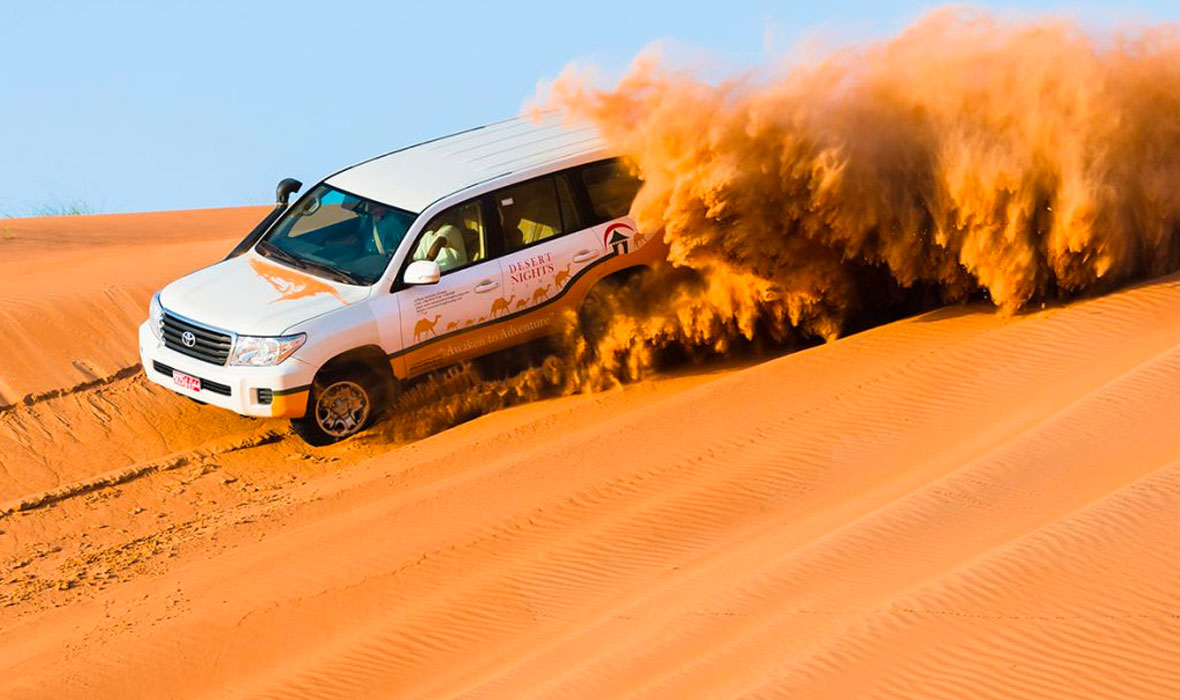 Salalah is great in the fall, but it's Muscat that really thrives in the winter months. The weather cools down – relatively speaking, this is Oman, afterall – so travelers can avail themselves of the pleasures of Oman's best city. More importantly, though, this is a chance to get out of Muscat and hit the beaches for some sun, sand, and even some wildlife.
Looking out on the Gulf of Oman from the city, it's easy to see why this city and the surrounding area is the playground for much of the Middle East. However, before travelers pop on their diving gear or hop in a 4×4 for some dune bashing, it's important to check out some of the culture in the urban area, including the Sultan Qaboos Grand Mosque, Al Alam Palace, and the whiter than white white of the Royal Opera House Muscat.
The temperature of the water in the Gulf of Oman drops to a chilly 68 degrees fahrenheit in the winter, which is excellent for swimming – though a bit chilly for diving. But, there is still some fun to be had with aquatic wildlife on land, namely Raz al Jinz. This protected area is ground zero for turtle hatchling sightings; here, a protected zone since 1996, travelers can experience luxury with their turtle education.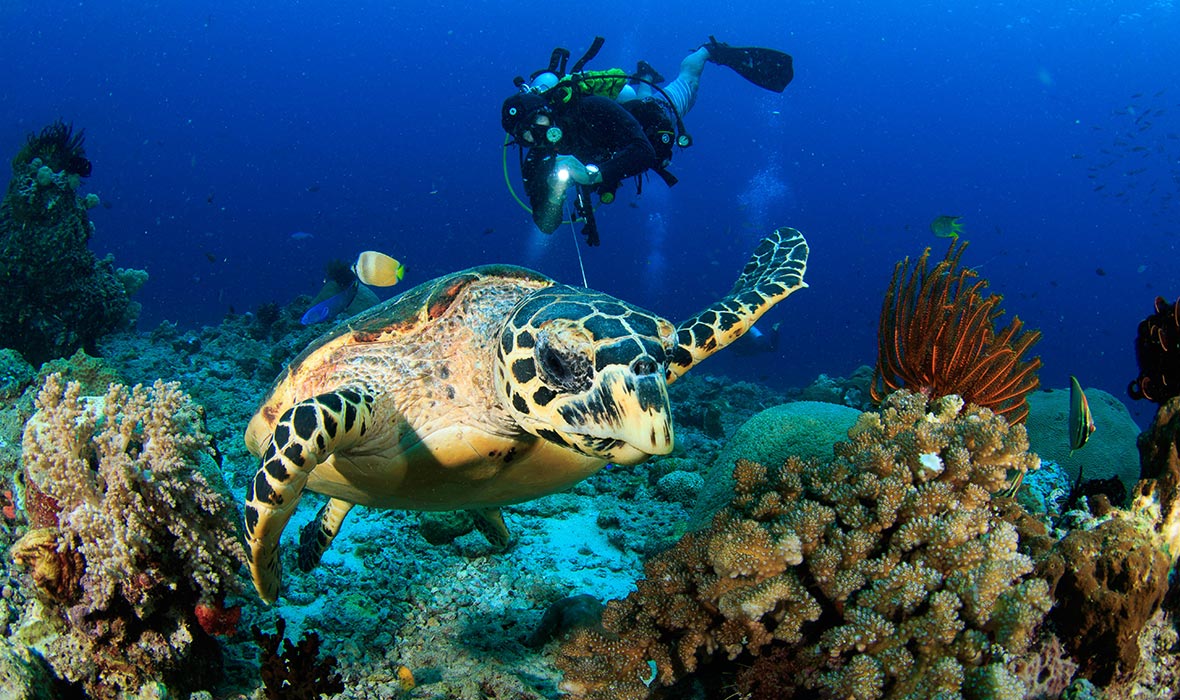 Winter this year will see the very first ever voyages of the Aqua Blu from Aqua Expeditions, a floating five-star hotel that combines the cruise-like nature of sea travel with the comforts of a luxury hotel, including world-class dining. The Aqua Blu will feature 15 suites and a total of eight itineraries that stretch from Bali to the Spice Islands, but the ship's winter berths will be made in Raja Ampat starting in November 2019.
Similarly – though in many ways a league of its own – the Kudanil is a new cruise option for ultraluxe travelers who want to see Raja Ampat with a little more adventure. With eight cabins that can accommodate 16 guests, the Kudanil, adapted from a safety and rescue vessel, is a five-star experience despite appearances and this ship can go places others can't.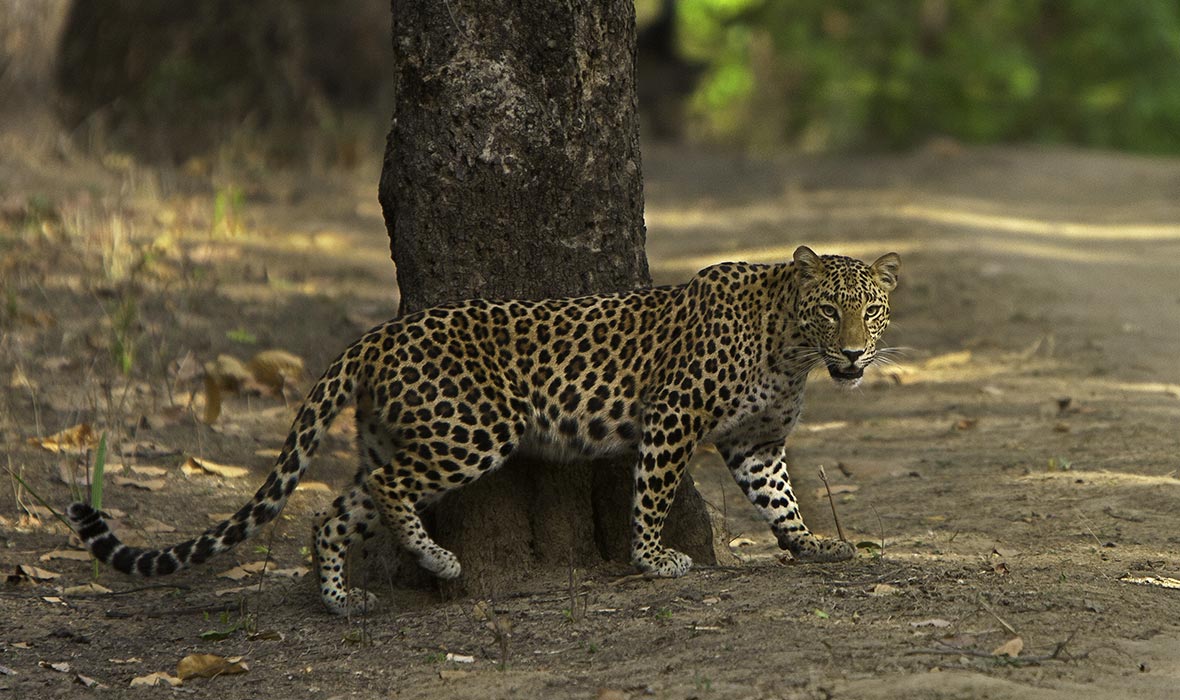 When the heat lets off from October to March, Madhya Pradesh is one of the best places to go in India for wildlife, culture, and peace and quiet. It's a proper chance to experience India slowly – to grab a thick book and look out over the tracts of jungle that inspired Rudyard Kipling. This is an ideal place to couple the history of humanity with the endless diversity of life on earth.
For the traveler in the know, there is one wildlife stop that rivals all others in Madhya Pradesh if not the whole of India: Bandhavgarh National Park. Here is where travelers are likely to spot tigers, guar, and all manner of deer. With just two or three game drives, visitors to Madhya Pradesh should, hopefully, have secured at least one good sighting of a tiger.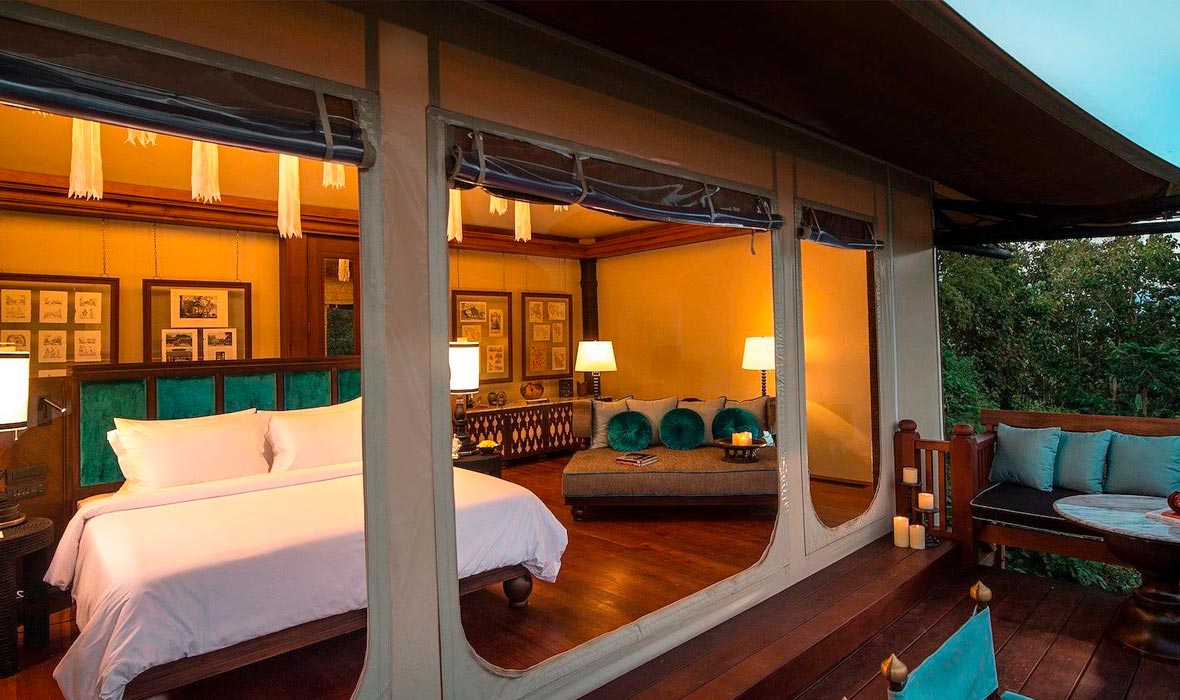 For the winter traveler, Laos is much drier during the early winter months so great for touring, and when the Mekong starts to rise in January, it opens up a great many traveling options on the river that can later be paired with the "four thousand islands" of the Mekong in Southern Laos. Bill Bensley created something altogether new in this destination, a luxury tented camp in the hills. No luxury stay in Luang Prabang is complete without at least one night at the Rosewood.
Besides the obvious draw of culture and chilling out on the Mekong in a charming jungle village, the wildlife experiences have become a major draw to Luang Prabang. Riding an elephant has become taboo for many western travelers – and for good reason – but the MandaLao Elephant Sanctuary is a fun, ethical alternative for visiting with the largest land mammal in Asia.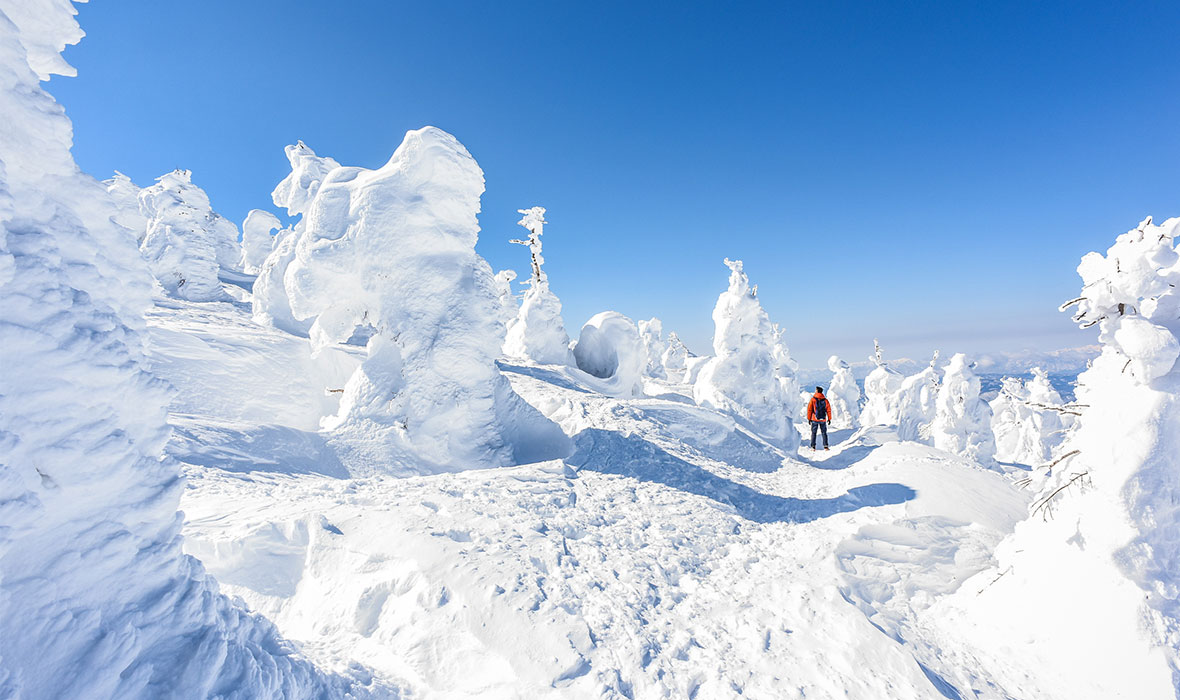 The Tohoku prefectures allow travelers to get a great shot at both the culture and the slopes. Starting off in Tokyo, visitors can take the high-speed rail and be in Oirase with their skis before they know they've left. From there travelers have their choice of Iwate Snow Festival, the Samurai stronghold of Kakunodate, the onsens of Yamagata, and the natural beauty of Urabandai.
Oh, and the snow monsters – did we not mention the snow monsters? The most Instagrammable sight in the whole of Tohoku is likely to be the "snow monsters," a result of the fast, harsh onset of winter in Tohoku. The trees are covered in an odd, heavy snow that turns the mountains into what looks like an abstract art exhibition.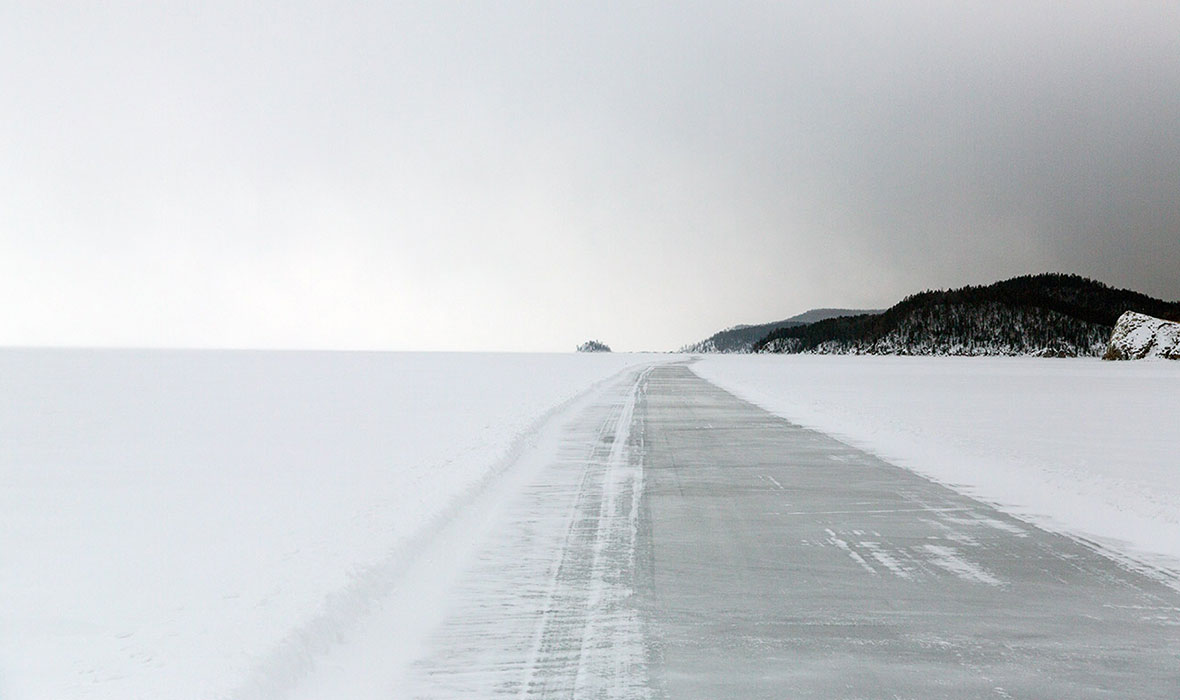 First off, let's discuss the obvious: It's cold in Siberia in winter. It's really cold – prohibitively cold. Late December and early January are when you'll find Baikal at its most frigid, but it's also when travelers can really steer into experiences like dog-sledding, driving on the ice, and tearing around on snowmobiles.
You could take all the water in all the Great Lakes in the United States and Canada and dump them into Lake Baikal, and it wouldn't even come close. This is the largest lake on planet Earth by volume, containing more than 20 percent of all the freshwater in the world. The opportunities for adventure on the lake are endless, from doing donuts in a Russian army van and hovercraft to – and this really is adventure – diving into its frozen depths.
When it comes to offthe-beaten-track, you can't get much less beaten than Kyrgyzstan; that said, most will land in Bishkek and make a beeline for Karakol. There are, however, a few
more ski spots worth a stop. Most importantly, visitors will want to stop off at ChonKemin Valley. At 6,500 feet to 11,000 feet above sea level, the area is filled with stunning slopes and conifer forests.
On the long drive to Karakol, travelers will no doubt be keen for a look at Issyk Kul Lake. It might be a bit icy for hiking, but the right guide will get you to some of the best views in the country along the northern reaches of Issyk Kul Lake. Despite the severe cold, this lake does not freeze over in winter and maintains a pleasant blue for that postcard-perfect Instagram.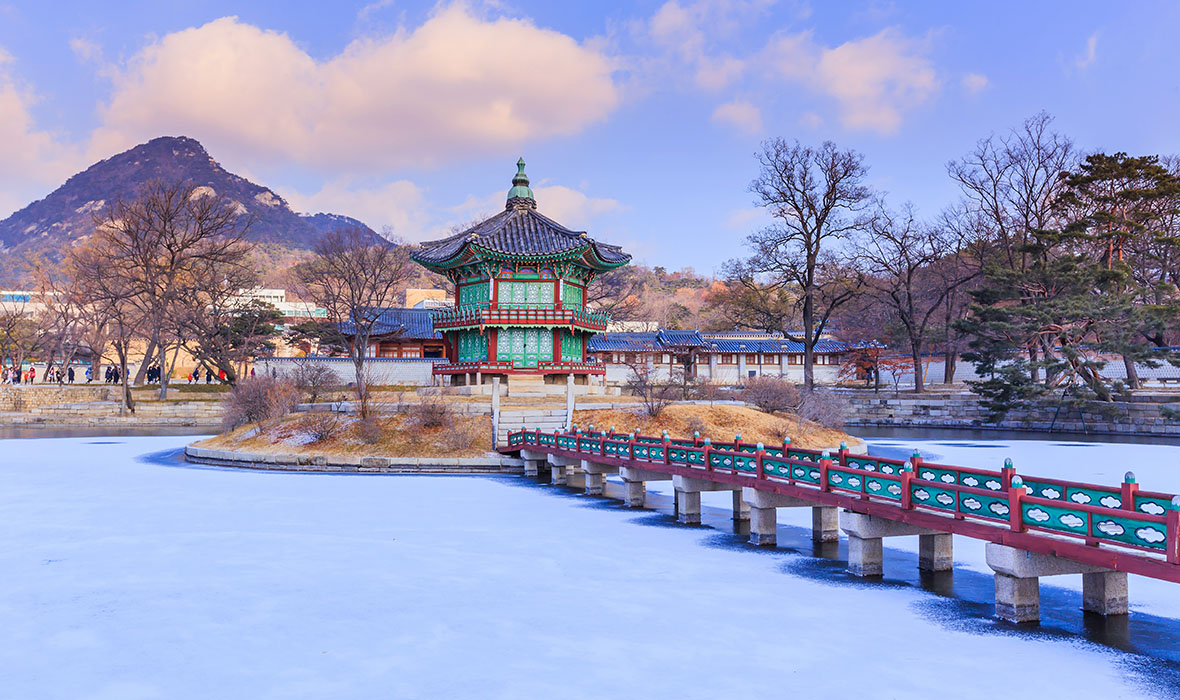 What makes Seoul especially good destination in winter is the city's proximity and easy access to some excellent skiing, namely at Yongpyong. You may have heard of Yongpyong due to a little shindig they put on a few years ago called the 2018 Winter Olympic Games. For those of us a little further down the skill level than an olympic athlete, Yongpyong caters to a wide array of talents and has amenities to boot.
For families, too, South Korea is a hotbed of fun activities during the cold East Asia winter, from K-Pop classes to art galleries. Seoul is a hotbed of culture and cuisine that no traveler should miss on their wintry whirlwind tour of Southeast Asia.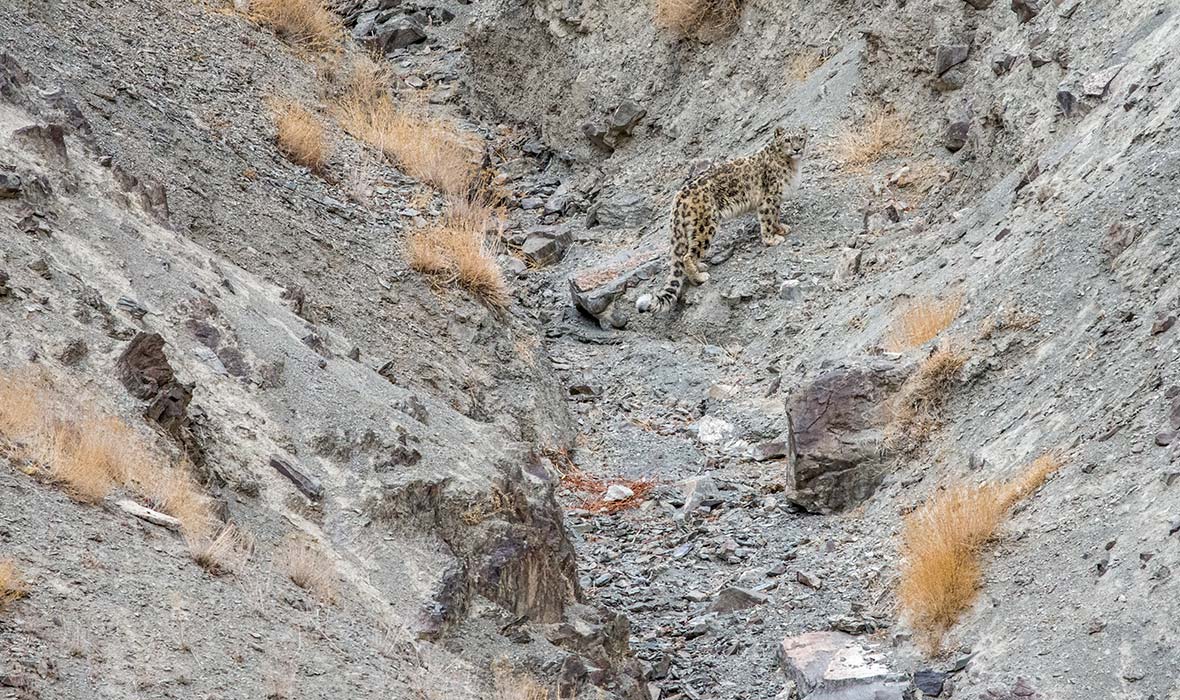 This location during winter is for serious travelers. What the journey lacks in amenities and comfort, it more than makes up for with exclusivity. The snow leopard is the most elusive of the big cats: quiet, careful, and extremely rare. A Remote Lands journey to the Himalayas of Ladakh is the single best chance anyone could have of seeing a snow leopard in the wild.
However, before heading off into the wild for a chance at snow leopards, travelers are encouraged to take some time to acclimate to the 11,400 feet in Leh. It's cold, but worth it, as travelers can take in sights like the Thiksey Monastery. This entire region is awash in cultural treasures from one of the most interesting areas in the whole of India: wild, cultural, and untouched.