Example Itinerary
Trekking & Tribes in Northern Laos: Around Phongsaly & Muang La
Adventure and Laos go hand-in-hand. This stunning, landlocked country boasts some of the most stunning scenery in the whole of Southeast Asia, yet much of it - particularly in the north - goes undiscovered due the sheer remoteness and difficulty of terrain. This six-day tour takes on the best of what the region has to offer; you'll scale mountains and tackle dense jungles in a 4x4, visit almost untouched hilltop village tribes and take time out to relax and rejuvenate at a gorgeous spa resort. Start with some cultural visits in the charming capital of Vientiane, before flying on to Boun Tai, which will be used as base for exploration around the region, all before flying back to the capital six days later.
This itinerary is an example. It's designed to inspire you and provide you with thoughtfully curated ideas. You can choose to do this exact itinerary or completely personalize it. All trips are 100% bespoke.
Highlights
• Road Trip: Tackle Northern Lao's challenging terrain in a 4x4, scaling mountains and winding through jungle.
• Hill Tribes: Learn about some of Laos' ethnic groups and their lasting traditions by meeting members of remote Akha Djepia, Akha Erpa, Akha Loma and Black Hmong communities.
• Hot Springs: After so much adventure, rejuvenate tired muscles in Muang La's natural thermal baths, then swim in the nearby lake.
Day-by-Day
Day 1
Vientiane
The charmingly laid back capital of Vientiane has plenty in the way of attractions and activities, showcasing some of the country's grandest temples and monuments. Depending on arrival time, you'll hit a few of the capital's most important sights, such as That Luang Stupa (the National Monument), Hor Pra Keo and Sisaket temple - all before returning to your suite at the luxurious Settha Palace Hotel.
Day 2
Boun Tai
Depart the capital, catching a short two-hour flight upcountry to the northernmost airport at Boun Neu. There's time for the group to take a local lunch in the town, before continuing on to the remote Boun Tai village (stops on the way to Akha Nuqui, Lao Sang and old an French military base).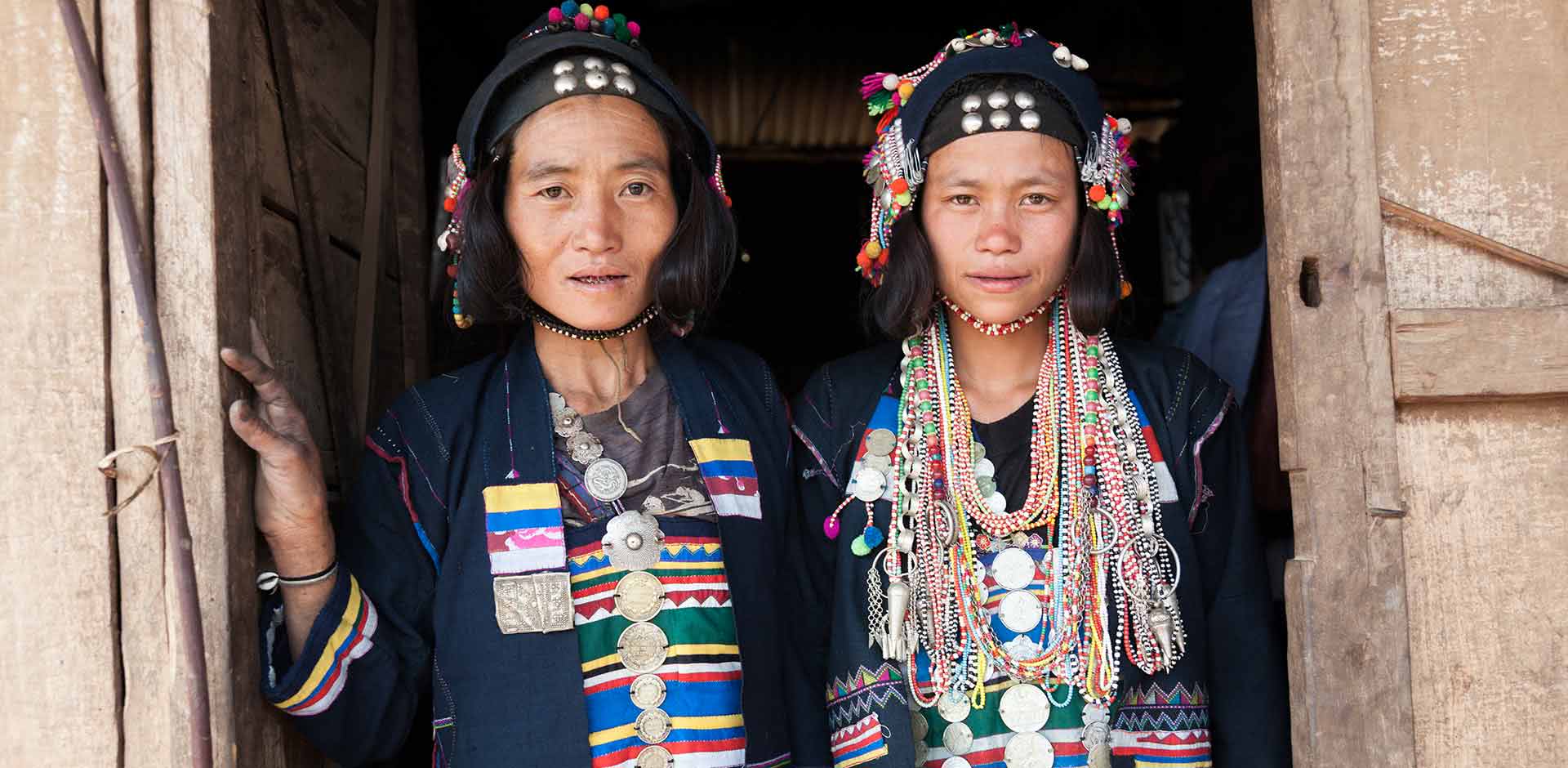 Day 3
Around Boun Tai
Hit the dirt in a 4x4 SUV, crisscrossing the Laotian countryside on the way to several fascinating hilltop tribes such as the Akha Djepia, Akha Erpa, Akha Loma, and Black Hmong. Its a long trip, but the gorgeous mountain scenery along the way more than makes up for the time spent on the road (or dirt path). Return to your guesthouse for your second night in Boun Tai.
Day 4
Muang La
Perhaps a highlight of the tour, day four takes you on to some of the country's most remote, untouched village tribes hidden deep in the dense, tropical jungles of northern Laos. The 4x4 all-terrain car leaves early, with the tour heading to Ban Pi Jer Mai, Akha Djepia, Akha Loma and Akha Erpa. The trip finishes at the pretty Muang La Resort (your hotel for the night), around 5 hours away and situated right next to a natural hot spring.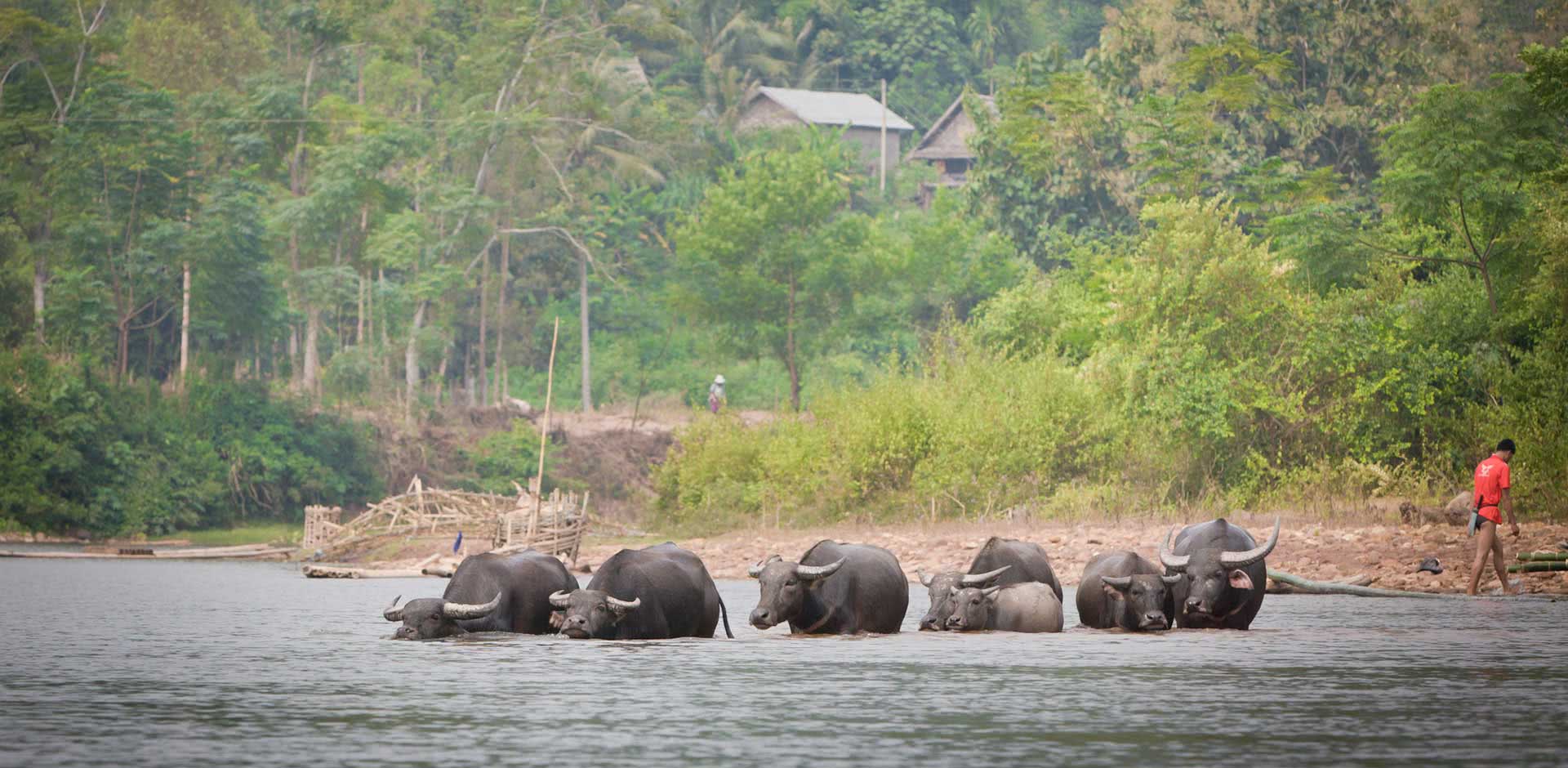 Day 5
Muang La
After scaling mountains, trekking over hills and winding through dense jungles for the last few days, it's time for a rest. Day-five has been set aside for relaxation and rejuvenation; the stunning Muang La resort you're staying at offers spa and massage treatments, and you can even dip your feet into the nearby hot spring or bathe in the surrounding lake.
Day 6
Departure
Enjoy breakfast on the last day of this tour before checking out and making your way (via private transportation) to Oudomxai, which is where you'll be catching your onwards flight back to the capital, Vientiane. This marks the end of the trip, and you'll be free to travel on to your next destination of choice.
TERMS AND CONDITIONS
Price is based on double or twin hotel room occupancy and includes accommodation, transfers, car/driver, English-speaking guide, activities and entrance fees, breakfasts and some casual lunches while touring. Flights and optional special activities will be quoted separately. Most personal expenses, including dinners, alcoholic beverages, spa treatments and gratuities can be paid on the spot while traveling. Prices may vary depending on season, choice of accommodation and other factors.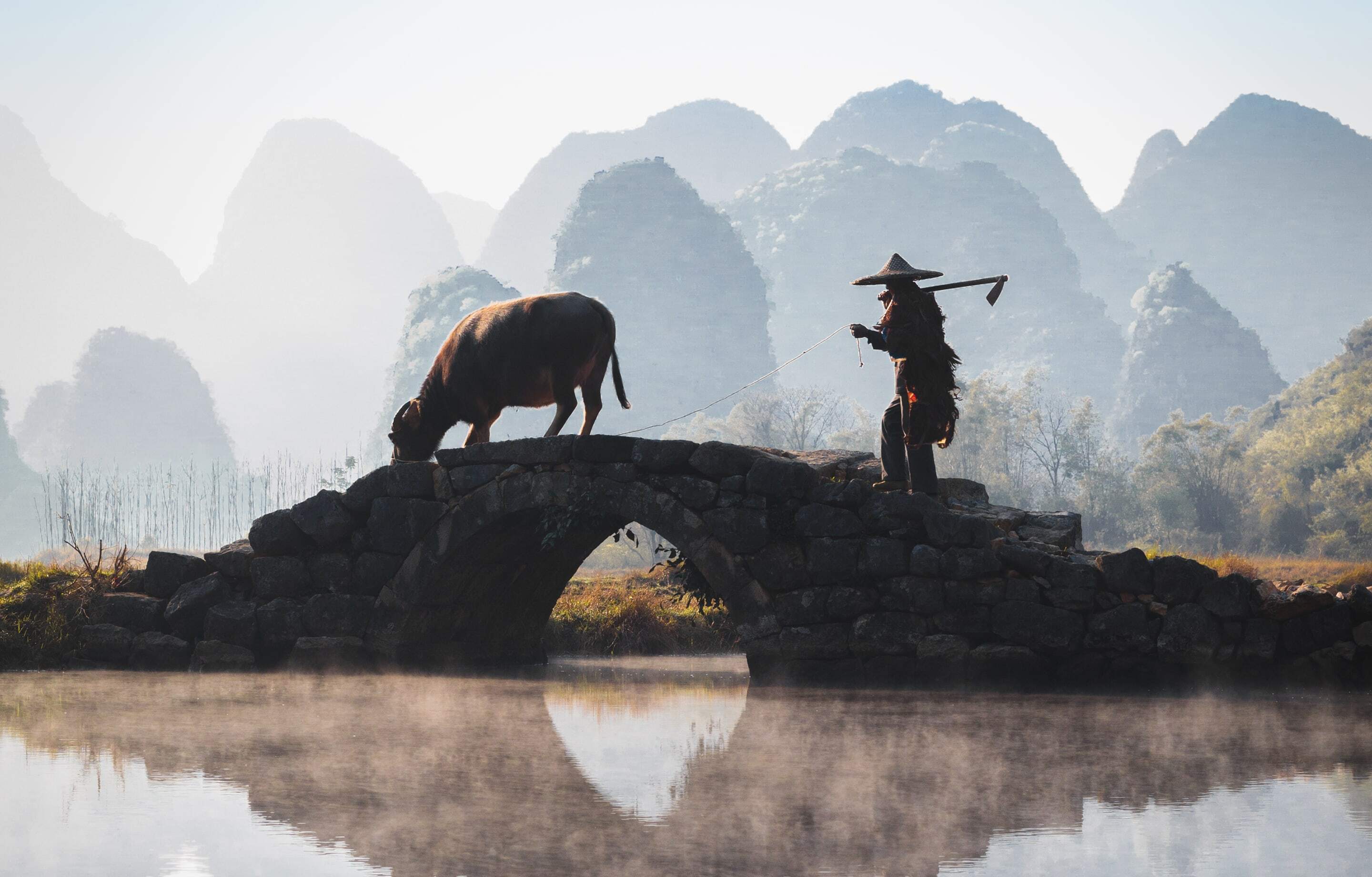 Why Remote Lands?
Exclusively Asia
With Remote Lands you'll travel with people who have made Asia the solitary focus of their own lifelong adventure. As our guest, you'll discover Asia on a journey that is completely, authentically your own, adapted from our own remarkable experiences and adventures over the years.
With Remote Lands you'll travel with people who have made Asia the solitary focus of their own lifelong adventure. As our guest, in the continent that our north American founders Catherine and Jay have adored and explored for decades, you'll discover Asia on a journey that is completely, authentically your own, adapted from our own remarkable experiences and adventures over the years.
Travelogues
An Asia-focused magazine brought to you by Remote Lands – a platform for adventure, luxury, and authenticity from experts and explorers around the continent.
What Others Say
Here is a small selection of the kind words our guests have said about us, as well as features by journalists and travel writers.
From the moment I happened upon the REMOTE LANDS website over a year ago, browsed the options, I knew that this would be well worth it. The entire staff is nothing less than professional with service that made us feel like royals.
This was truly the trip of a lifetime. Magical destinations, the most luxurious hotels in the world, and the most wonderful travel companions we could've wished for. We were treated like family everywhere we went and we have 14 new best friends.
We have used some of the top rated travel specialists all over the world and, without question, Catherine Heald and Remote Lands are at the very top of the list!