WRITTEN BY
Catherine Heald
PUBLISHED ON
January 19, 2018
LOCATION
Thailand

The Siam is the only truly ultra-luxe boutique hotel in Bangkok. The Siam has just 39 keys and distinctly personalized service under Australian super GM Nick Downing, who has the unique combination of being extremely precise and detail oriented, yet at the same time warm and fun; this ying and yang is often lacking in many top GMs who have the former but lack the latter.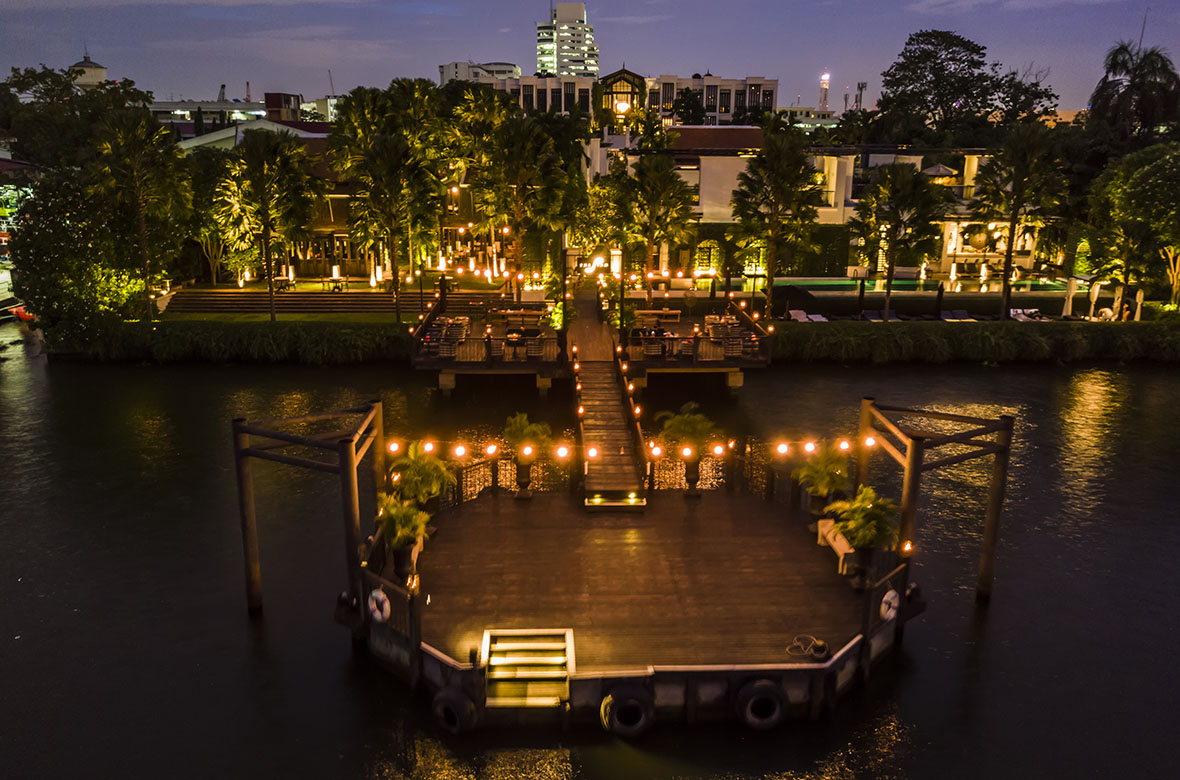 Whether they are first timers in Bangkok hoping to explore the river and tour the Grand Palace or repeaters who want to focus on spa and relaxation, The Siam's suitably peaceful riverside aesthetics deliver for every shade of leisure traveler. Dinners are best had at the hotel or at restaurants on the river using The Siam's own boat. Dining options at The Siam include the Chon, Deco Bar & Bistro, and the Tha Nahm Siam on the pier, which features a nine-course Thai dégustation menu from Chef Damri Muksombat.
.
The architecture, design, landscaping, and art collection make The Siam totally unique in Thailand, Asia, and indeed the world. The Art Deco meets Traditional Thai design by starchitect Bill Bensley is world class. The lobby and public spaces, most of which are open air, are stunning, with plenty of water and greenery that bring a cooling colonial feel to the tropical Bangkok destination.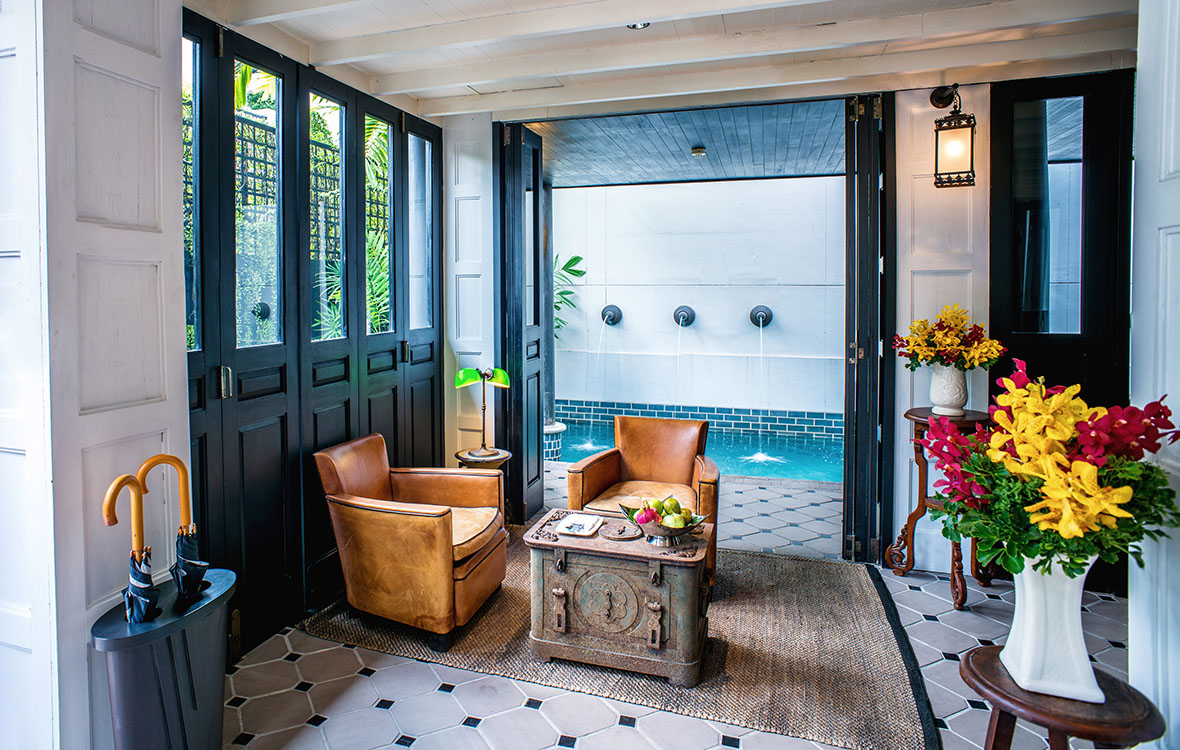 The owners of The Siam, the extraordinary Sukusol family, are important Thai philanthropists with backgrounds in music, design, art, television, film, and finance. The creative director, Kriss, is a famous rock singer and actor who won MTV Asia's award for Favorite Thai Artist in 2001 as well as Thailand's equivalent Oscar for Best Actor in 2006. His creative eye for design is apparent in every corner of The Siam.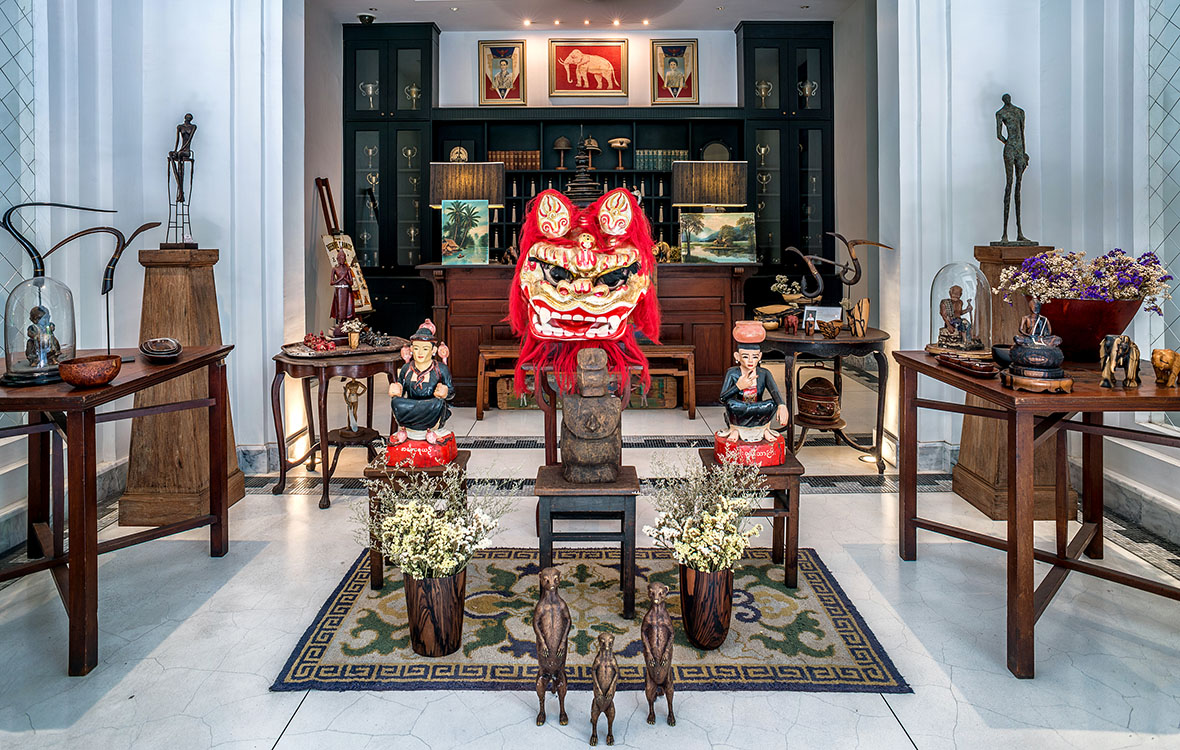 The eclectic art collection is showcased throughout the property, including 2,000-year-old Chinese horse sculptures as well as posters and artifacts on the history of flying.
The restaurant design is of an old Thai teak house on stilts with open-air ground floors and enclosed second floor, and it perfectly complements the newly-built Art Deco buildings. The restaurant menu is East meets West with both Thai and European cuisine, featuring everything from Pad Thai to pizzas and salads.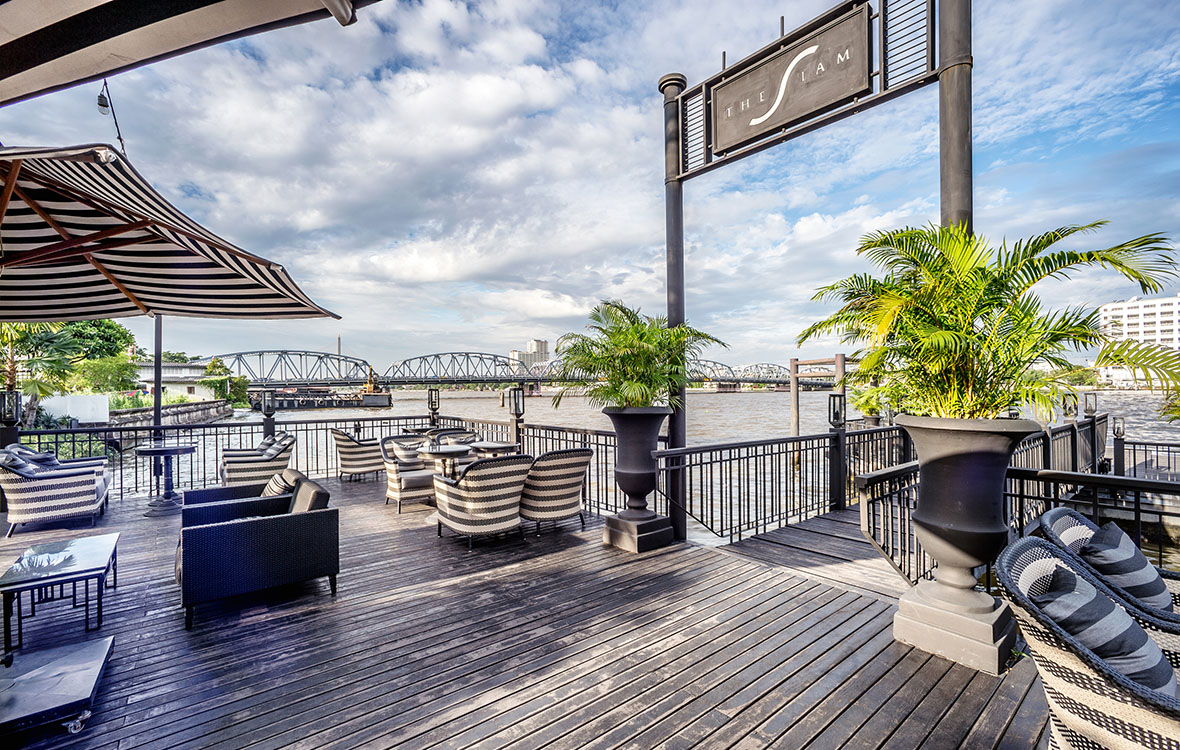 The Siam has 39 rooms including 28 suites, some with private plunge pools. Connie's Cottage, named after the owner, is a traditional Thai teak stilt house over a hundred years old transformed into a luxury pool villa. I stayed in a Pool Villa Riverview which has a large private courtyard with a pool and an upstairs deck overlooking the river with a large bathroom and bedroom suite.