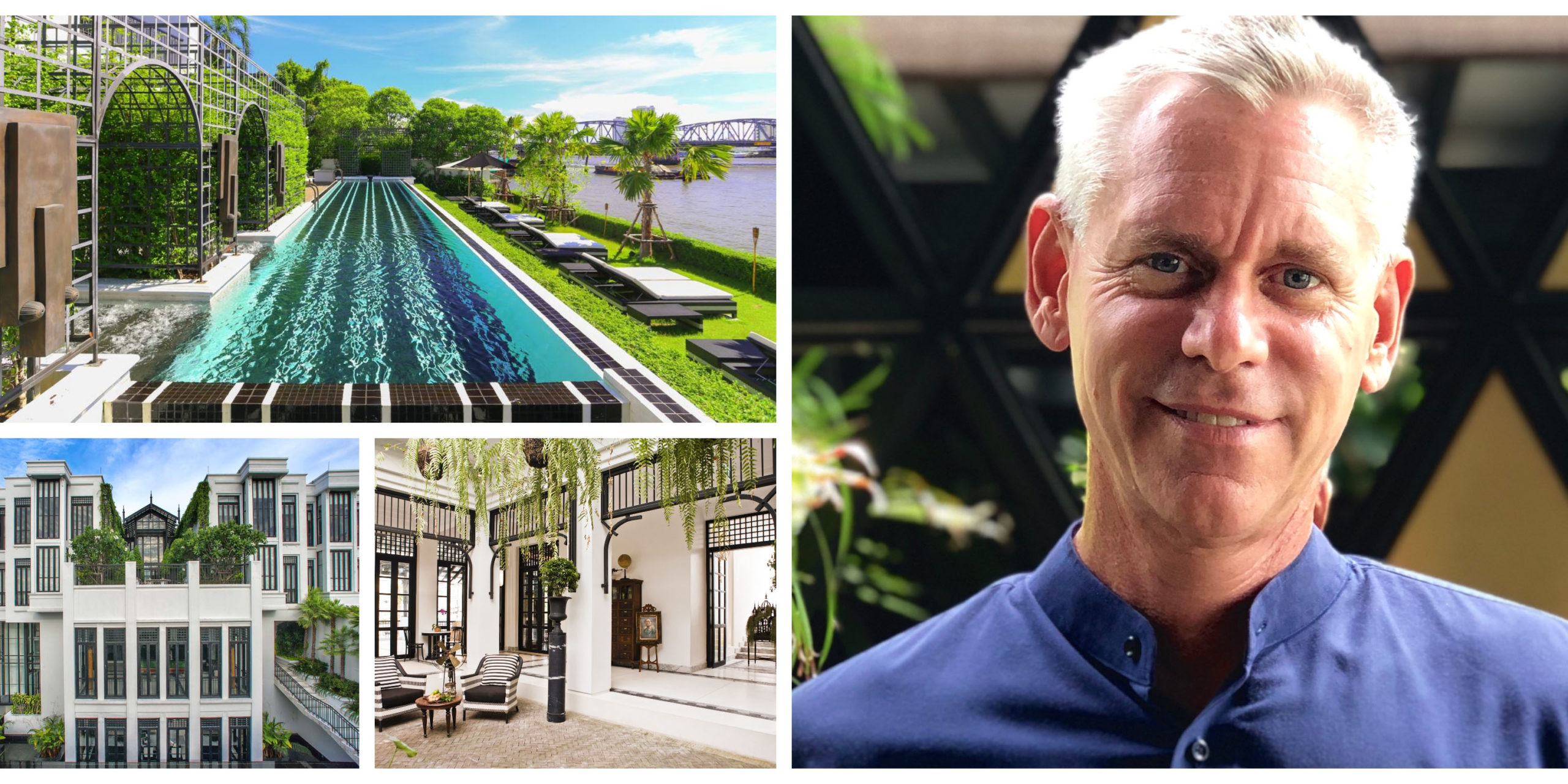 The Bill Bensley-designed The Siam on the Chao Phraya River is the ultimate luxury stay in Bangkok. Helmed by general manager Nick Downing — who has over 25 years of experience in luxury hotels in Australia, Southeast Asia, and the Indian Ocean — the ultra-luxe Art Deco property has been no exception to the troubles of 2020. Travelogues from Remote Lands speaks with Nick Downing on the future of travel in Southeast Asia's most dynamic city.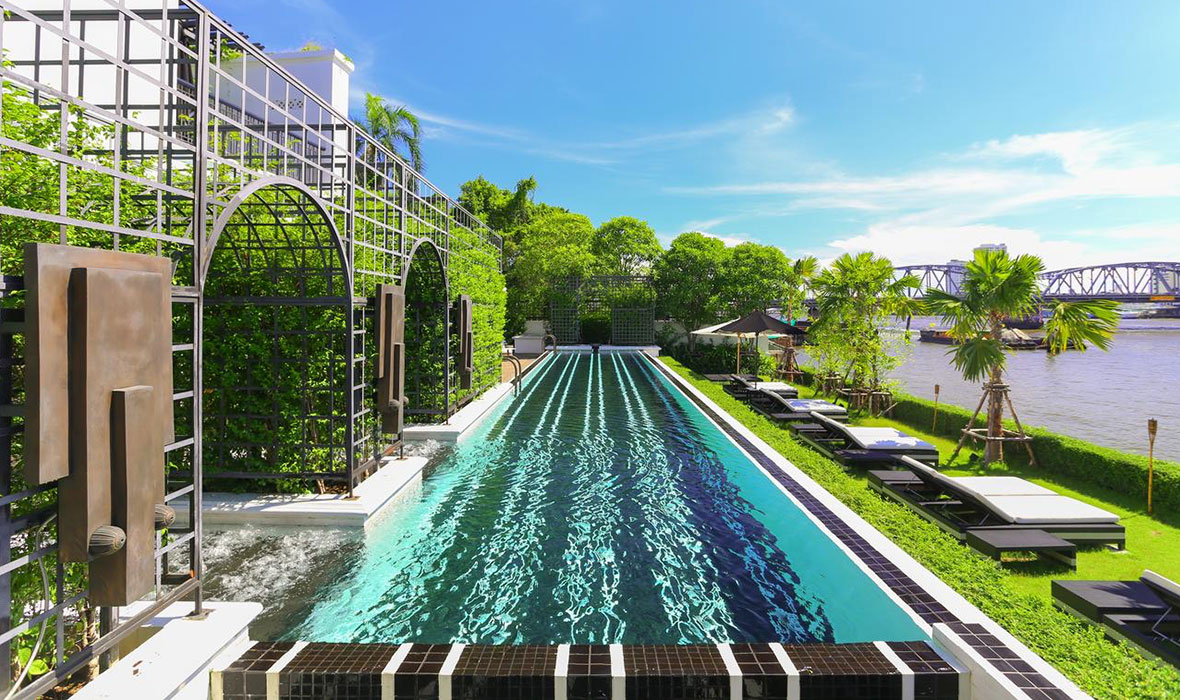 Obviously, things have changed for the Bangkok travel scene since COVID-19. Do you see the city's travel scene getting back on track in the near future?
It's truly hard to tell what the next year holds. However I consider myself borderline optimist and realist. Despite Thailand seeming to have control of the issues overall, international tourism will only return when the world has control, or until a vaccine is ready. As such, at this stage we are not expecting international travelers coming to Bangkok in any significant numbers until much later in 2020. We have guests reconfirming for December and January which is encouraging. People want to travel. I believe it's likely the luxury end of leisure travel will be the first to recover. The issue will be whether they can or not due to travel restrictions, etc., that may be still in place. In the meantime, we are planning to reopen The Siam in June — at least partially — so that we can welcome Bangkok residents to our home by the river for an escape.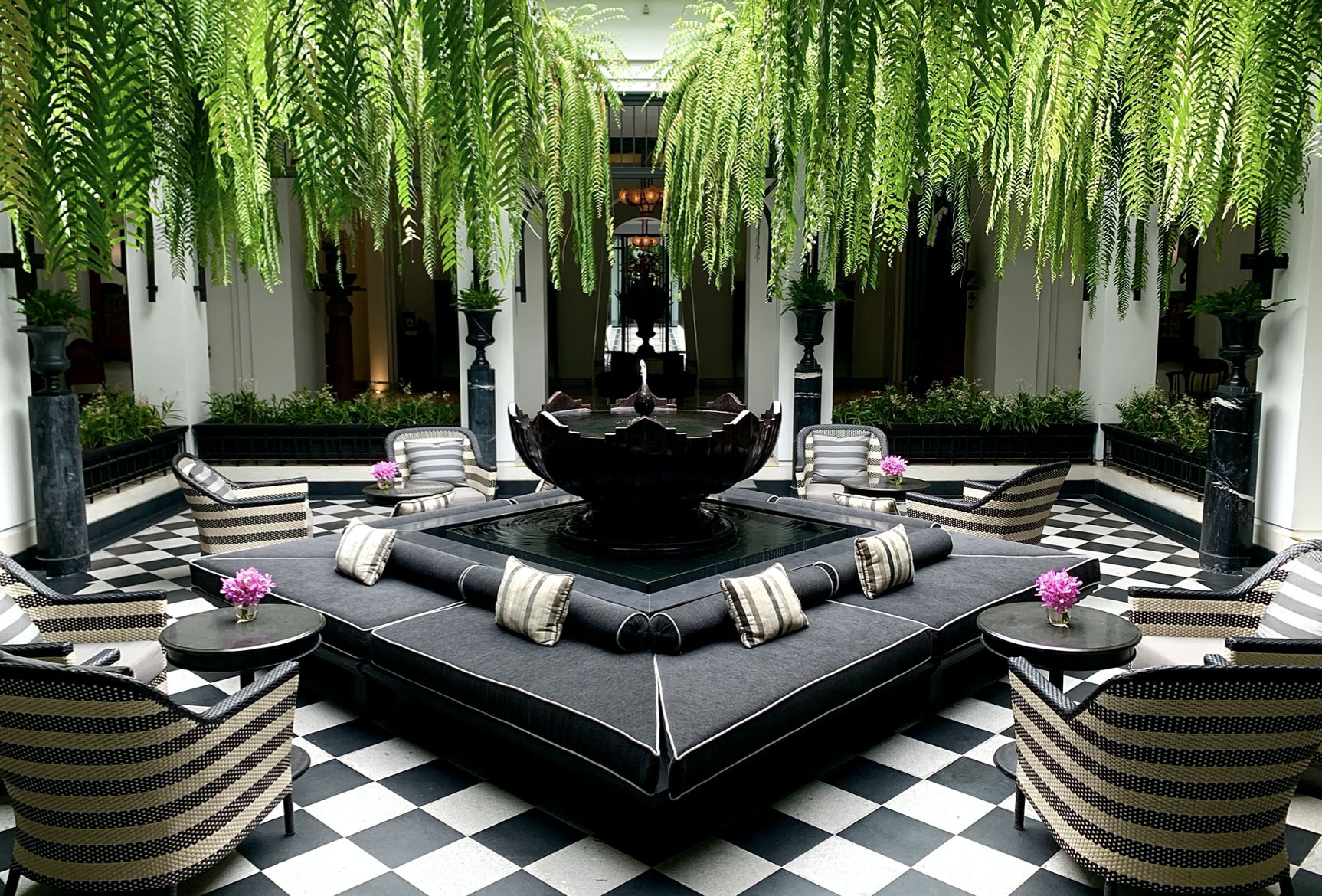 Looking past all this, what are a few things travelers to Bangkok can look forward to when international travel resumes?
There is a lot of talk about what post-COVID-19 travel experiences will look like. Initially, travelers will definitely prioritise health and safety issues when it comes to planning their travels. In the short term, I think people will try and avoid crowded areas and will be looking for a more personal experience. Obviously The Siam is perfectly placed for these new conditions with only 39 large Suites and private pool villas located by the river in the royal Dusit district away from the downtown area. We will have all precautions in place, even including new protocols on our private boat linking our guests with sites down the river and beyond.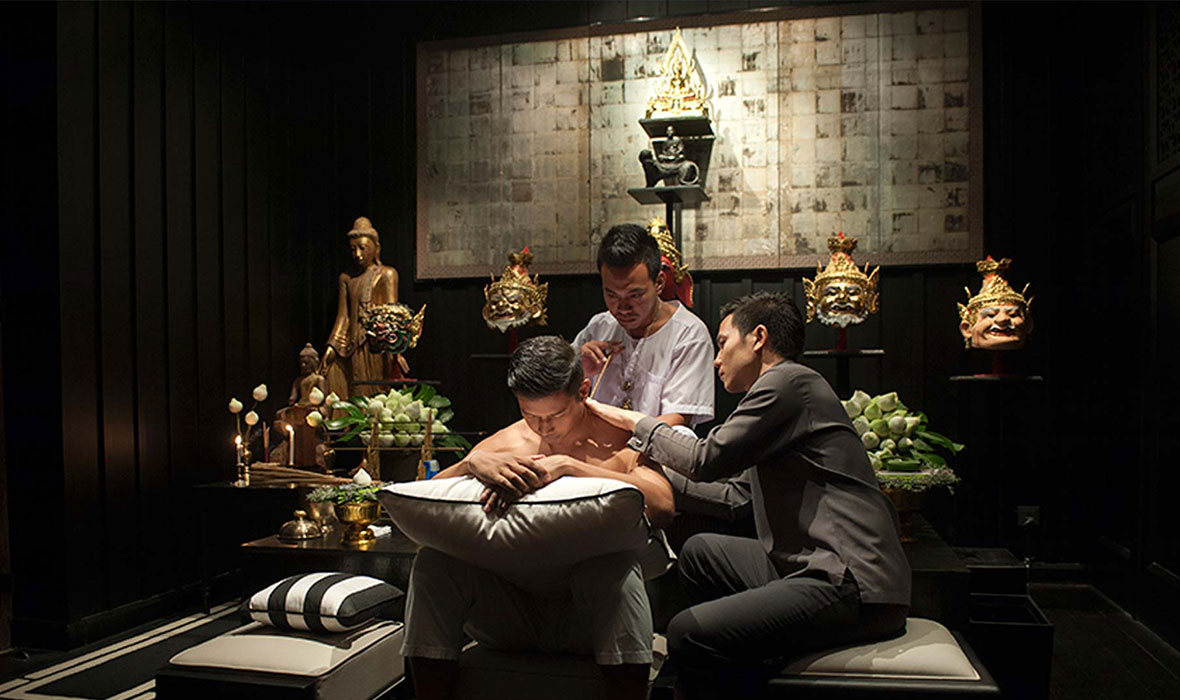 Last year The Siam added a space dedicated to Sak Yant tattoos. Has that been successful?
While we have noticed a couple of other hotels have now picked up on this idea in the past year, it was The Siam's previous general manager who proposed and created the Sak Yant tattoo studio within our Opium Spa in 2015. Obviously it was not something most people would expect to find in a leading hotel. However as The Siam was envisioned to be an icon of Thailand hospitality experiences, it was felt that providing this uniquely Thai experience alongside others such as our Muay Thai boxing ring and private cooking school would be welcomed by our guests. It was never expected to be a high volume experience considering the spiritual and permanent aspect of being granted a Sak Yant tattoo. However as of early 2020 we have performed close to 200 ceremonies over the years.
What is something travelers to Bangkok should look forward to in 2021?
Famous Thai hospitality. There is a resilience about the Thai people and culture. And after a crazy 2020, everyone in Thailand will be looking forward to welcoming travelers back to Bangkok and beyond. Just like The Siam, many places have learned a lot about what is important — and perhaps not important — to their guests and are taking the opportunity to reinvent themselves, preparing to impress.
I think there will be a focus on hidden shopping corners, creative art districts and of course amazing cuisine of all styles and budgets.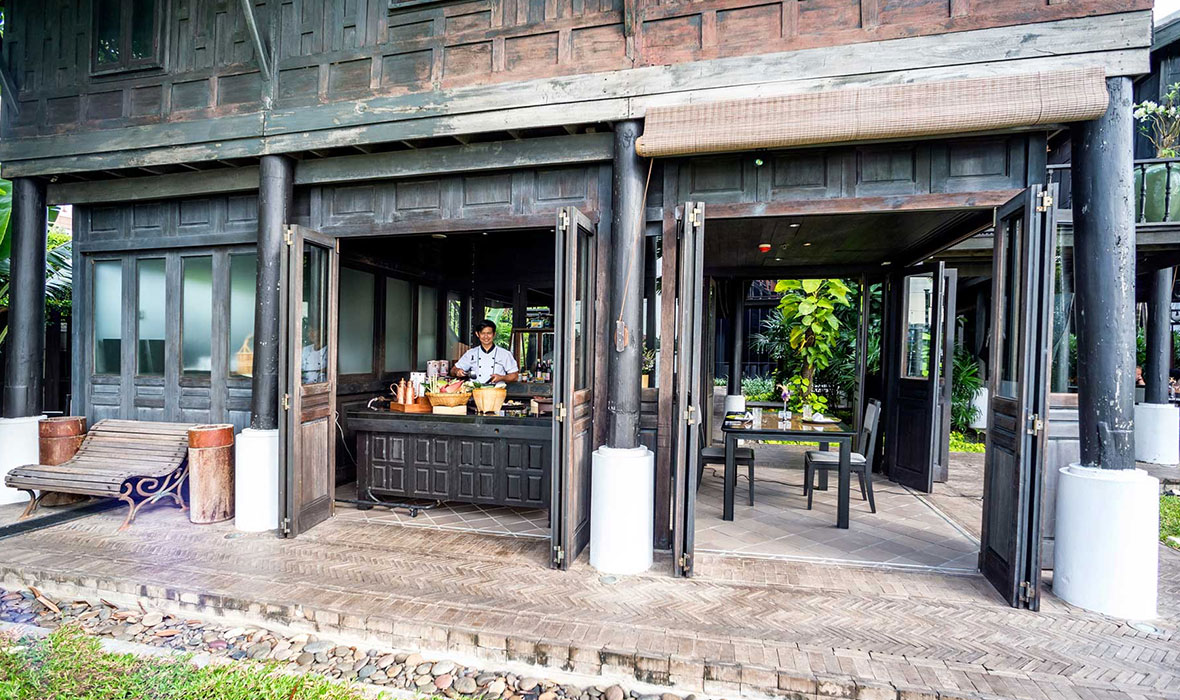 What can you tell us about the dining experiences at The Siam?
We are most known and recognized for our Chon Thai restaurant which spans through a collection of century-old heritage Thai houses. Overlooking the Chao Phraya river, our guests enjoy home style Thai cuisine in a relaxed indoor or outdoor setting. We also have Deco Bar and Bistro nestled behind Chon. A striking black and white atmosphere showcases international cuisine on the ground level with a stunning speakeasy style mezzanine bar upstairs.
In 2019 we completed a million dollar renovation on our welcome building. A significant reason for this was to reimagine our small café, now called Café Chao which we were due to launch earlier this year, complete with a new concept and menu. Obviously we are looking forward to bringing this wonderful space to our guests when we reopen. As with the rest of the hotel, once again the space was designed in conjunction with Bill Bensley Studios and styled by our founder/owner Krissada Sukosol-Clapp with antiques and curios from his incredible personal collection. First reaction to the new space has been overwhelming and we cannot wait to officially launch and welcome guests in coming months.
Lastly — I shouldn't forget — it's an absolute 'must' to start any evening experience at The Siam with sunset drinks on The Pier overlooking the Chao Phraya River.