The finest hotels, seats on the circuit, and with the right tour operator you'll get a view of the pit and chat with drivers and crew. But the real test of an ultra-luxe Singapore Grand Prix is what you'll do before and after. Yes, there will be champagne and canapes, and, yes, you'll get into the exclusive after party at the Amber Lounge, and, yes, you'll watch the 61-lap race from unimaginable comfort. But what then? Well, Remote Lands has a few suggestions on that front. The Lion City isn't just a luxurious super-clean mega-metropolis filled with luxury hotels and fine dining; it's a gateway to Southeast Asia.
Bintan is a convenient stop after a few days in Singapore, particularly at the excellent Sanchaya beachfront estate, but the real treat of this five-day getaway is hopping a seaplane to the most exclusive island getaway in Indonesia: Bawah Island. This is the newest, coolest island in Indonesia: a plush, sustainable resort hidden away in the Riau Archipelago between peninsular Malaysia and Borneo.
The amphibious seaplane from Bantam flies over clear blue water and lands at the resort. With a maximum of 70 guests in 35 private suites or villas, visitors feel like they have their own personal aquarium, brimming with tropical fish, a sense best experienced on a chartered boat for a day of snorkeling. Travelers can end the day with bespoke cocktails from the bar at dusk while taking in the turquoise lagoon and surrounding islands; there's even an open-air cinema screening under the stars.
After watching the miracles of engineering at the Grand Prix, travelers might be more in the mood for a private yacht around some of Asia's most spectacular natural wonders. Travelers make their way from Singapore to Labuan Bajo, the stepping stone to Komodo.
Along with walking in the land of the Komodo dragons on Rinca Island, on this private yacht journey travelers will work their way through the best of Indonesia's islands and an underwater world of more than 1,000 species of fish, 260 species of coral, 70 species of sponges, as well as dugongs, sharks, manta rays, dolphins, sea turtles, and at least 14 species of whales. The landscapes here are rugged, but travelers will find comfort aboard their private schooner.
Travelers with a little adventure left in them can head to Borneo. This fast, four-day trip from Singapore will take intrepid travelers to the jungles of the Danum Valley via 4×4 to a nature sanctuary on the corners of Sabah for a stay at the luxury Borneo Rainforest Lodge – a haven in an extremely isolated part of the world.
This region is a wildlife-lover's dream, a seemingly endless rainforest. Travelers can view gibbons from the Danum Valley Field Center as well as orangutans and other monkeys in their natural habitat. Along with the natural wonders, travelers will hike to the Kadazan Dusun burial site, also known as the Coffin Cliff, where human remains can still be found.
For the more centered and spiritual Singapore Grand Prix spectator, the rice paddies and unique cultural treasures of Bali are just a short flight away. There's no shortage of luxury accomodation in this travel hotspot, and guests will get to experience the very best the Eastern hemisphere has to offer.
However, before heading to the beaches for which Bali is so famous, travelers will make their way to Ubud, the cultural and spiritual heart of Bali. Here, travelers can avail themselves of the luxury trappings of the Ritz-Carlton Mandapa Reserve or the newer Capella Ubud, both situated at lush Balinese locations. On this particular journey, travelers can take a leisurely hike along Campuhan Ridge, dotted with small village houses and rice fields, before waking up the next morning to see Ubud on two wheels.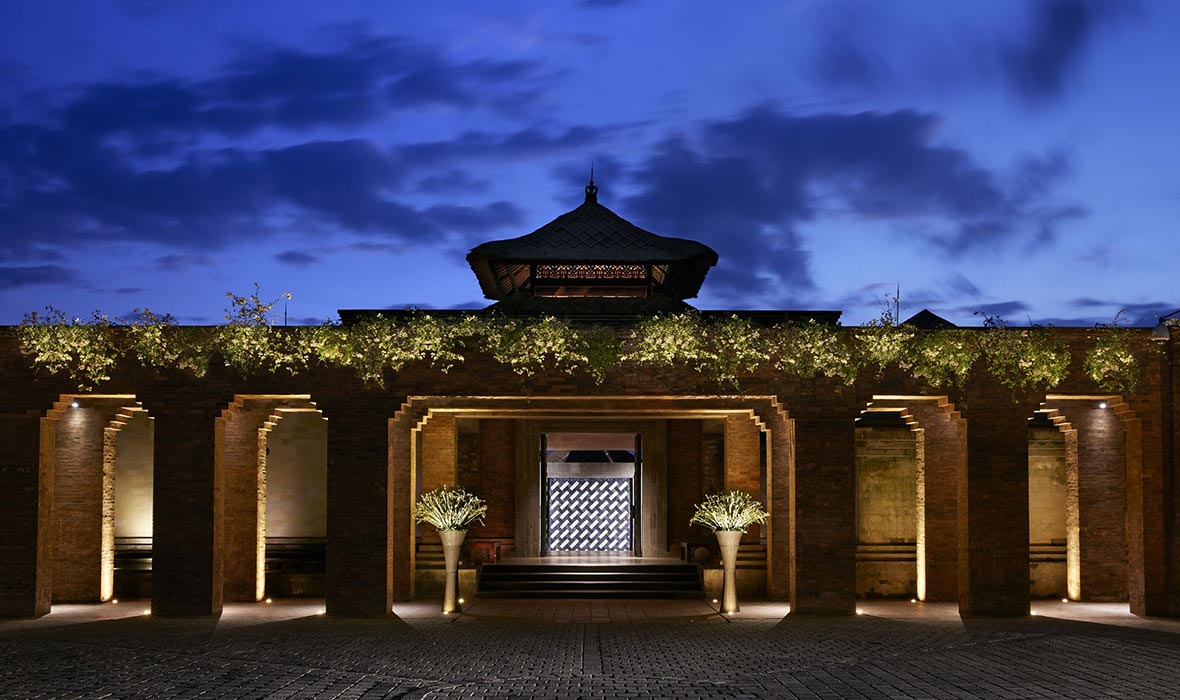 Cycling is one of the most sceneic ways to get around Ubud, and via this method travelers will find ancient temples, rural villages, sacred jungles, the "Monkey Forest," and the Pura Dalem Agung Padangtegal, a temple dedicated to worship of the dead.
Finally, travelers will make their way to Seminyak, the booming beaches that has given Bali its reputation for culture and nightlife.