Compared to the 20 million travelers that visit the city of Bangkok, the entire country of Laos only receives around four million foreign tourists a year, a relative backwater in terms of Southeast Asia travel. The authorities are trying what they can to increase the sector, including issuing new e-visas, but there are plenty of reasons to already be thinking of Laos for a long getaway. These Remote Lands journeys combine ultra-luxe and adventure.
Vientiane to Luang Prabang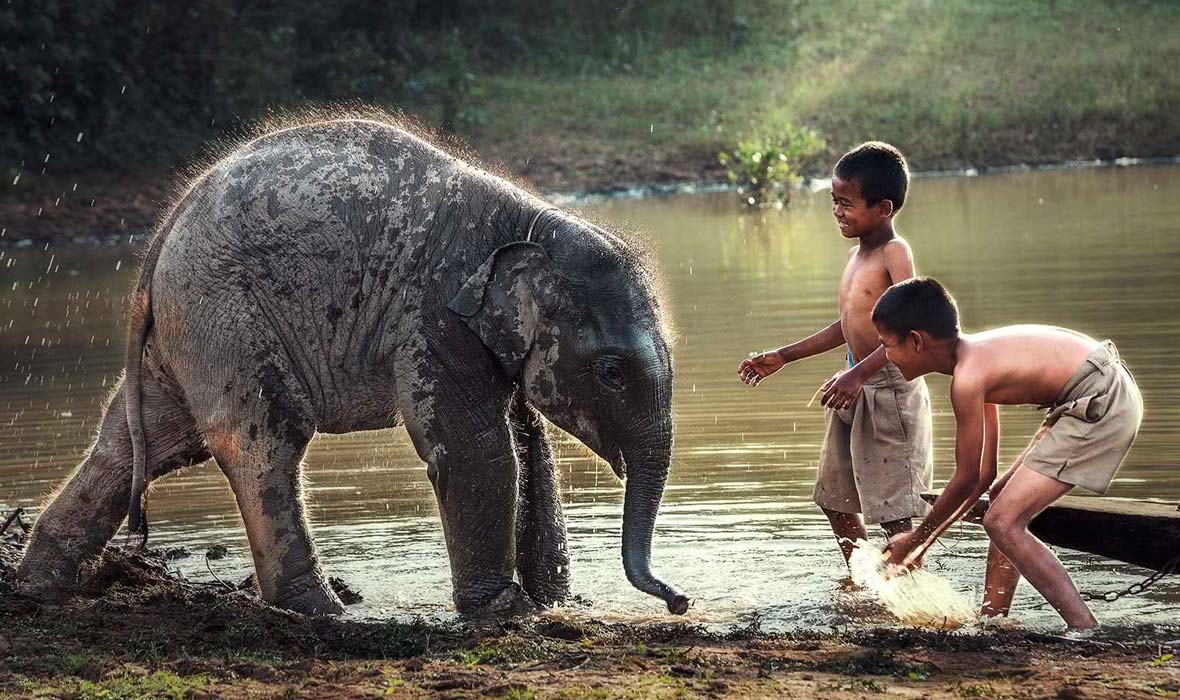 This nine-day journey artfully blends luxury time spent enjoying the urban wonders of Vientiane – a cultural hotbed of breathtaking, ancient Lao architecture – with nights spent sleeping under the stars in the heart of the jungle. After enjoying the lush canopies and vistas of Nam Ha National Park, as well as visiting a traditional Lao village, guests can enjoy a two-day boat tour of the Mekong River.
A primary artery of travel and trade for the country, the Mekong is a non-stop bustle of constant action and a feast for the senses as the boat ushers the group on to the final stop, Luang Prabang, which has been preserved as a UNESCO World Heritage Site. Here, guests will have an opportunity to unwind with some leisurely sightseeing and a stay at the Rosewood Luang Prabang. This ultra-luxe escape is set amid a hilltop jungle that surrounds the historic royal settlement. Its tented villas take design cues from classic French-Lao architecture in a nod to the spirit of exploration; the resort also features several riverside dining options and a bevy of holistic wellness treatments at a world-class spa.
Northern Laos by Motorbike: A Thrilling Journey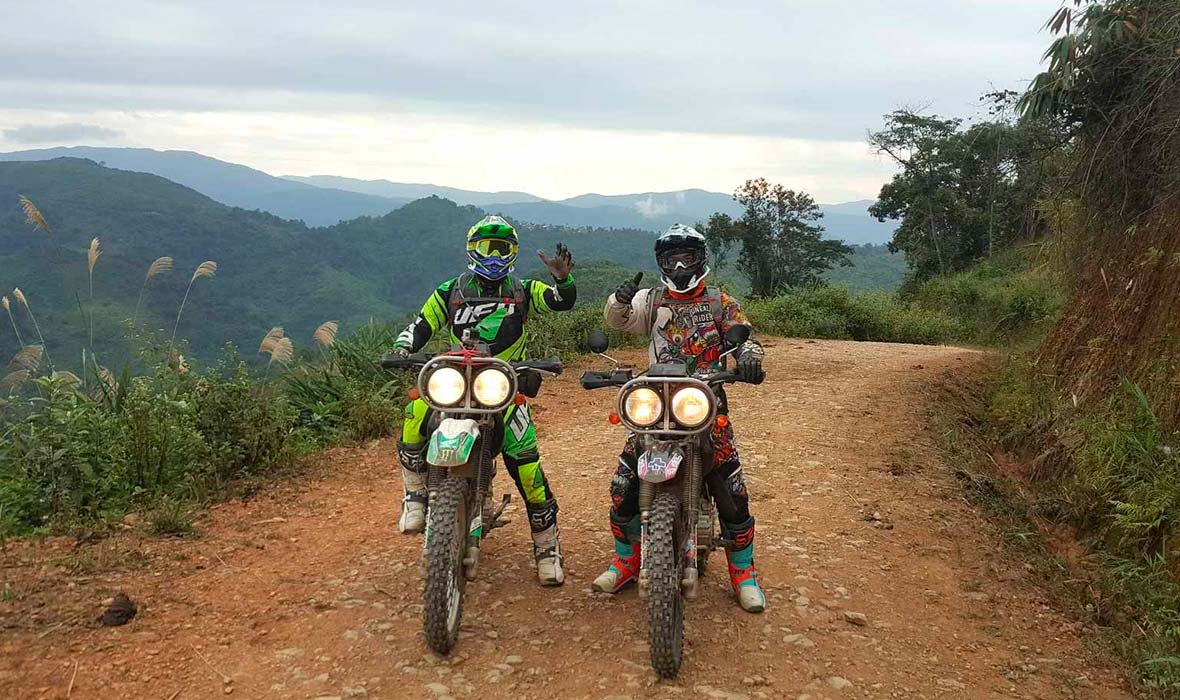 Not for the faint-of-heart, this exhilarating expedition across Lao will have travelers revving their way through the streets and dirt tracks of several important cities while also making stops at some of the nation's most awe-inspiring cultural and natural wonders. Riders on this expedition will tour some of the most authentic villages and towns that dot the Lao countryside, sampling local cuisine and relaxing in guesthouses with plenty of stream crossings and mountain summits in the mix.
This is a sightseer's dream thanks to the sheer number of culturally important sights and landmarks along the way, from an evening spent immersed in the culture and traditions of the local Thai Dam in Black Thai village, to a day spent exploring Van Vieng, a city with mystical caves for exploring, rock walls for climbing, and even a vibrant nightlife scene. Travelers on this 14-day journey won't want to miss out on a stay at the historic Settha Palace Hotel, which is centrally located in Vientiane within walking distance of the Mekong River. The Settha Palace features beautifully styled French colonial architecture and is home to La Belle Epoque – a decadent French eatery with an additional, seasonally inspired Lao menu.
Hidden Gems of Northern Laos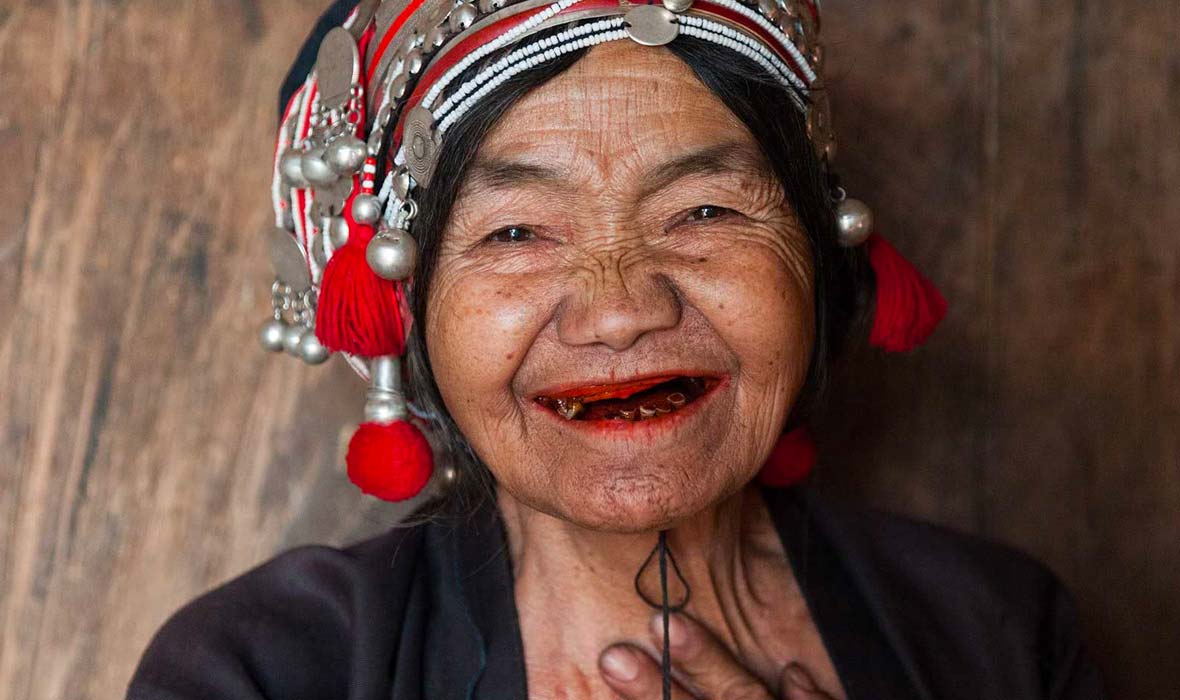 A five-day adventure through northern Laos, this itinerary focuses on allowing luxury travelers to make several visits to local hilltop tribes while also enjoying some of the country's most awe-inspiring scenery in the north. The journey begins with a stop at Ban Sop Toup – a Lantern hill tribe village where travelers will be able to take part in local activities, such as bamboo paper making, alongside locals.
Following days will include a hosted lunch with a Lao family and the opportunity to participate in making yellow noodles (Kao Soy) in an encounter with the Kui Sang people, who are renowned for their unique styles of dress and hair, and a visit to the famous Akha Pu Li tribe. The final 24 hours of the itinerary will be spent in the capital city of Vientiane, with guests staying the last night at the luxurious Settha Palace Hotel. We suggest exploring the city's lively riverside night market and sampling some of the French-inspired restaurants and cafes that line the streets in Vientiane's city center.
Treetops and Tribes of the Bolaven Plateau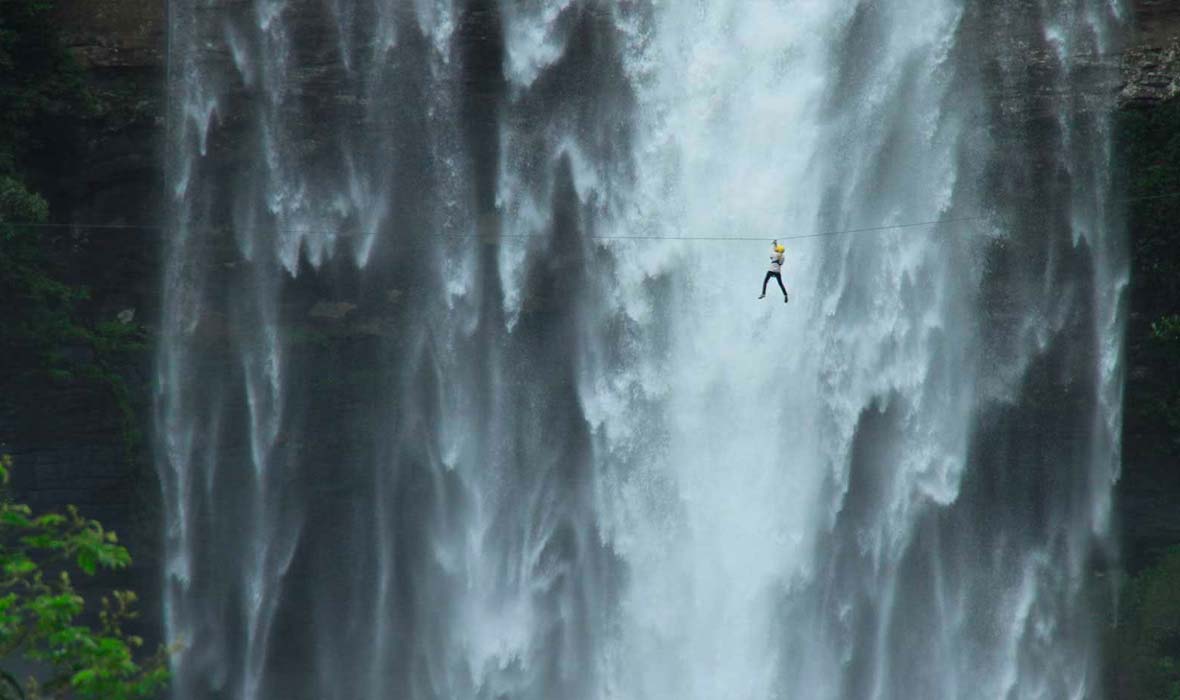 One of the more "off-the-grid" options in our repertoire, this seven-day journey will have travelers trekking through the remote jungles of southern Laos with local guides, touring aromatic coffee fields before sampling a hot cup prepared on-site, and zip-lining through the canopy in search of local monkey species. In fact, an entire day of the itinerary is devoted to a guided tour of several jungle canopy sites via zip-line.
As guests navigate the flights between trees – some spanning up to 400 meters across – they'll pass towering waterfalls and enjoy refreshing swims in streams deep within the forest before retiring for the evening in a tree house accommodation. The final days will see a transition from trekking to traveling by car with stops made to interact with several Lao ethnic groups. Especially noteworthy is a visit to Attapeu Province on day six, wherein the group will visit the Brao people. This is one of the local groups that practice animistic beliefs, and the Brao women are especially unique in their displays of large ivory earrings and face tattoos. The chance to spend time around such a well-preserved local culture is a rare opportunity not afforded to many tourists.
The Charms of Southern Laos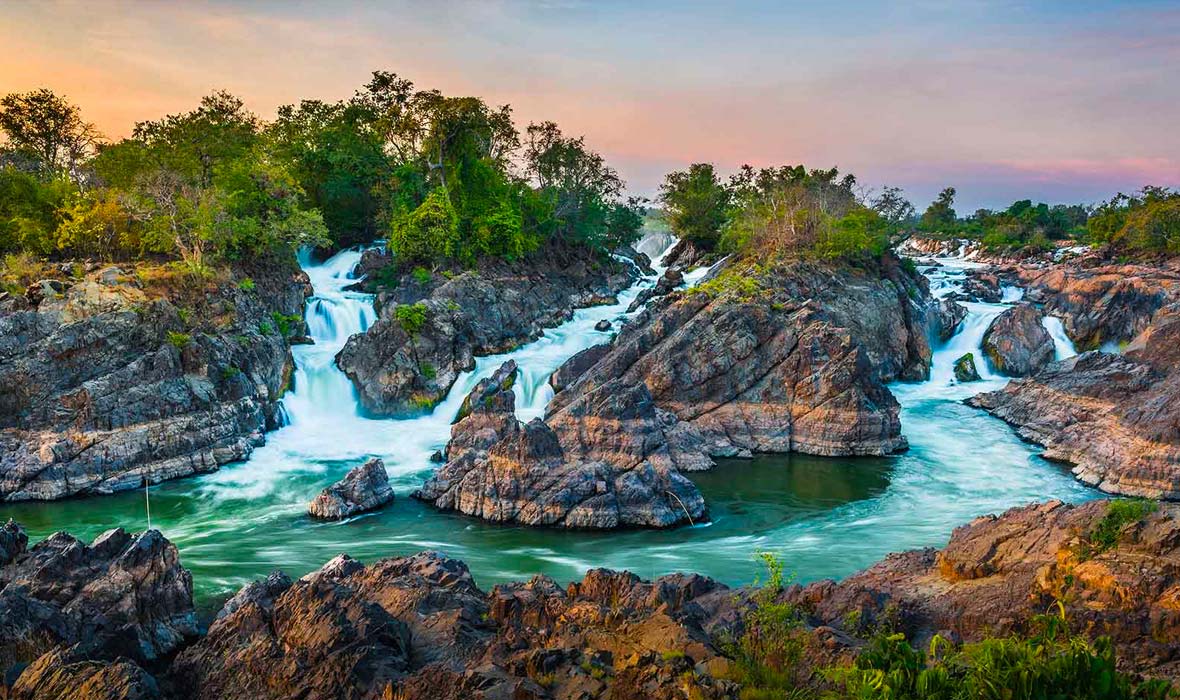 A nine-day luxury journey with equal measures cultural exploration and tranquil relaxation, this tour of southern Laos begins in Pakse, an excellent launch point located at the confluence of the Mekong and Xe Don rivers. The Bolaven Plateau, which encompasses Pakse, is an agricultural epicenter.
Two days will be devoted to touring this region, with planned stops at a local coffee production operation and a visit to Talat Dao Heung Market, where travelers may barter with vendors and browse colorful stalls filled with spices, fresh fish, candies, and more. Other highlights include exploring the ancient ruins of Wat Phu, which today function as a Buddhist worship site with UNESCO World Heritage designation, and a tour of the Mekong River communities of Don Daeng that lie within an awe-inspiring area that comprises more than 4,000 islands of various sizes.
For days four and five, guests shouldn't pass up the chance to stay at the French-run La Folie Lodge, situated near Wat Phu on the banks of the Mekong. The lodge's accommodations are housed within 12 charming wooden bungalows, and an open-air poolside restaurant featuring an expertly curated wine list beckons as an ideal respite after a day's exploration.