WRITTEN BY
Simon Ostheimer
PUBLISHED ON
October 9, 2017
LOCATION
Phuket, Thailand

After six years researching and working with elephants, Louise partnered with Lek Chailert and Montri Todtane to open Phuket Elephant Sanctuary.
With six gorgeous pachyderms, the Phuket Elephant Sanctuary has drawn travelers and celebrities wanting to experience one of Asia's most incredible animals up close and from an ethical vantage. Remote Lands had an opportunity to discuss this unique elephant haven with Louise Rogerson, manager of the Phuket Elephant Sanctuary.
ABOVE: Breaking Bad star Aaron Paul at the Phuket Elephant Sanctuary.
What led you to animal conservation and opening an elephant sanctuary?
Originally from the United Kingdom, I relocated to Hong Kong in 1997 for a position in the fashion industry, which ultimately led to me launching my own fashion label. In 2010, I took a six month break and researched wildlife volunteer projects which included volunteering with elephants in Thailand. Fascinated by the animals, I continued researching and witnessed incomprehensible cruelty, which ultimately led to me devoting my life to saving elephants. I was fortunate to meet famous Thai elephant rescuer and conservationist Lek Chailert. Whilst sitting with the elephants, Lek offered me a position managing the Phuket Elephant Sanctuary [PES]. I have visited Phuket for over 20 years, and throughout my time campaigning and working with elephants, my key focus has been working with a former elephant camp owner in Phuket. Timing is everything, and it was an incredible moment when Lek offered me the position to manage PES, working alongside Montri Todtane and his family.
What is the ethos of the Phuket Elephant Sanctuary?
Phuket Elephant Sanctuary is a retirement home for sick, injured, blind, and old elephants. Our focus is to educate tourists visiting Thailand about the situation for captive elephants working exhausting hours in the tourism entertainment industry and to offer a truly ethical experience where we put our elephants and their welfare first. Since opening, our ethos is stronger than ever as we see guests truly understand our positive approach to giving elephants the respect, dignity, space, and freedom to live the remainder of their lives in peace. Our TripAdvisor and Facebook reviews reflect our guests' experiences and we are proud that our project is paving the way for a kinder, compassionate world for elephant tourism.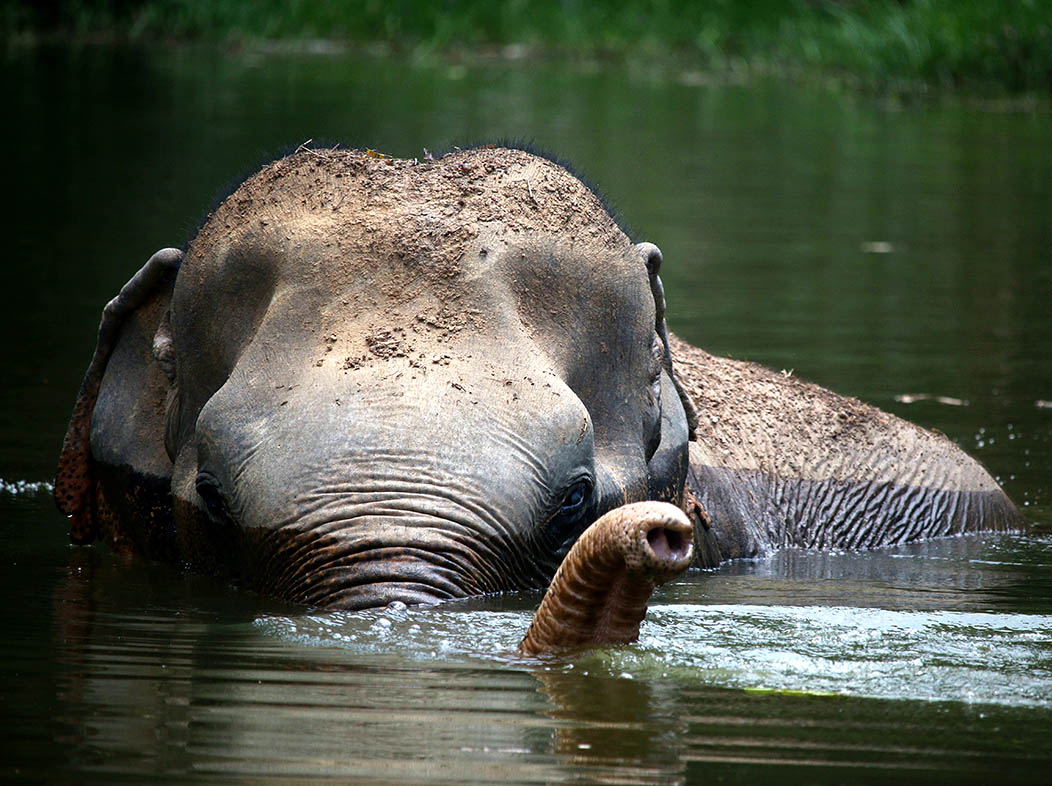 What have you discovered about elephants that you never knew before?
I believe that we continue to discover something new about elephants every day, but what will always astound me is how elephants trust humans after all they have been through. It is a question many of our guests ask too, and it is one of the most incredible acts of forgiveness we witness. Each elephant that we have rescued has needed time to heal and to trust. Each elephant has different physiological, emotional, and physical trauma from their past, and with time, patience, and reassurance, they slowly begin to understand that they are now free from harm. With this they learn to trust again and learn to adapt to a loving, caring environment, free to just be an elephant. Being kind and compassionate costs nothing.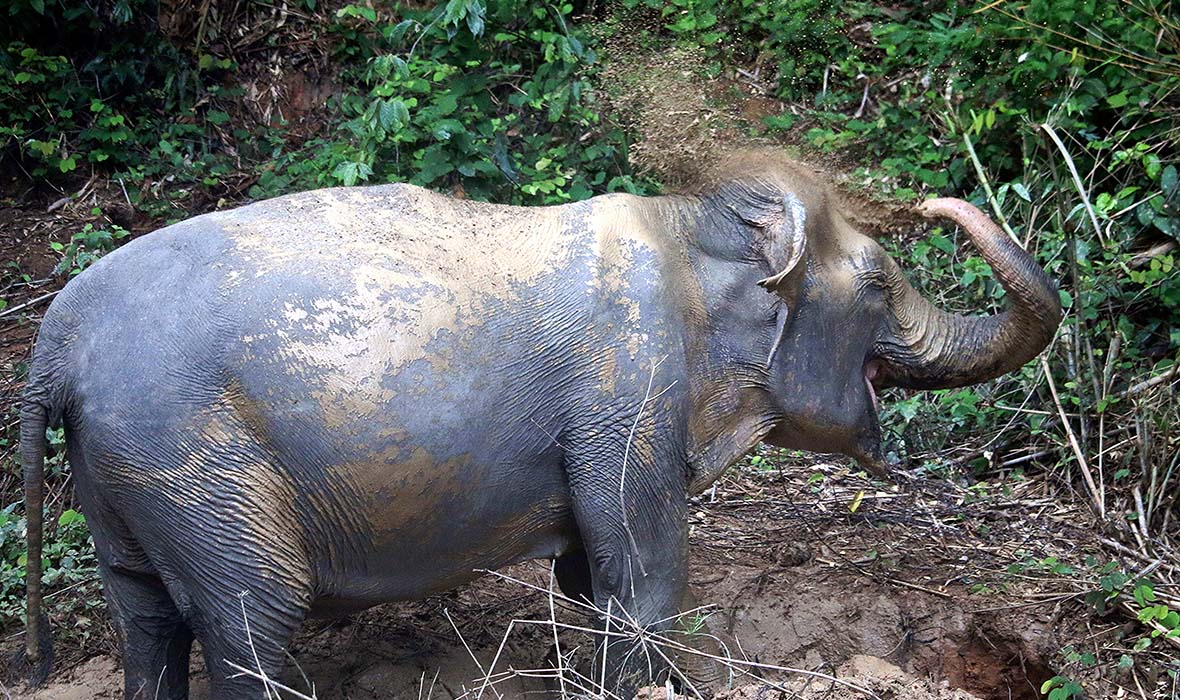 ABOVE: Coldplay stars Guy Berryman and Jonny Buckland.
How has public reaction been, and which celebrities have come to visit?
Since we opened in 2016, public reaction has been nothing short of incredible. We have been very busy, in fact fully booked most days, including full throughout low season which was incredible. Visitors are researching and choosing to visit a truly ethical sanctuary, and we are even busy when it rains! Elephants love the rain and spending time with elephants in the forest is a great way to spend a rainy day in Phuket. We opened our afternoon observation program in August, which is also proving to be a great success. We have welcomed many celebrities so far, including Britney Spears, Shania Twain, Leonardo Di Caprio, members of Coldplay, Aaron Paul, Fredrik Eklund, Pretty Little Liars' Tyler Blackburn, English rugby star Jonathan Joseph, and UFC World Champion Cris Cyborg. Social media is such an important platform on which to promote awareness of our work, and we are deeply grateful to all our visitors for sharing their visit, which is increasing awareness of ethical elephant tourism.
Any last words for people who still ride elephants to convince them not to?
Elephants are intelligent, gentle and social animals and to anyone wishing to see elephants on their trip to Thailand, please do your research. Walking with these gentle giants and observing their natural behaviors and instincts as you do at the Phuket Elephant Sanctuary is educational and fascinating. You learn so much more from watching elephants than just sitting on their backs. People love seeing happy, relaxed elephants interacting naturally, living as they should in their natural jungle environment, and many of our visitors say it has been one of the most life-changing and memorable experiences of their lives.