Before Jim Thompson's name became synonymous with Thai silk and before we heard Australian medical officer Rowley Richard's stories from the Burma-Siam railway, there was another foreigner creating history in what was then Siam.
Louis Thomas Leonowens, who came to Bangkok as a child in 1862, spent five years of his youth as a resident in Thailand's Royal Palace, the basis for a major character in the seminal 1944 novel Anna and the King of Siam. After crisscrossing the globe Louis returned to the country of his childhood, where he became a Siamese royal military captain, private timber trading magnate, and eccentric hotelier. Today, his Bangkok is still very much alive.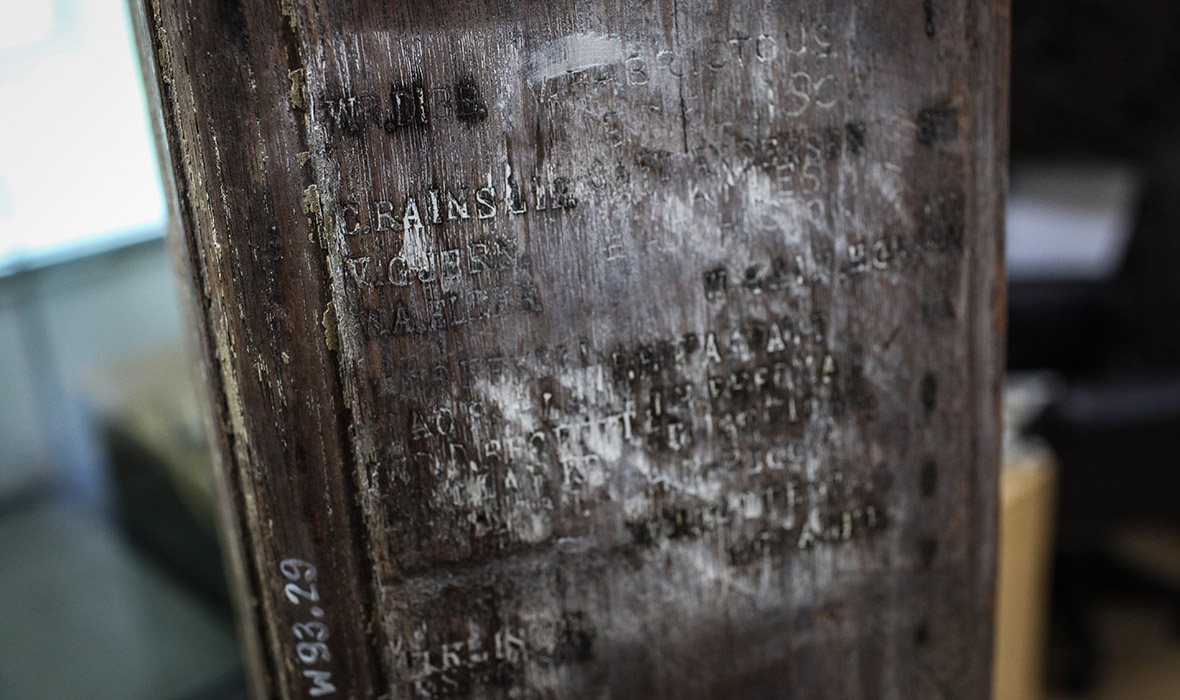 A pillar from Leonowens' 19th century home stands on display at a traditional Thai teak house-cum-museum, just a stone's throw from the fray of one of Bangkok's busiest intersections.
As a timber trader and fledgling hospitality baron, Leonowens opened his teak home to many guests back in the day. In lieu of a guestbook, he marked the height and name of each guest on the towering posts that supported the balcony.
Here you also find Thai cultural artifacts of rural life from over a century ago – and some respite from the nearby crowds.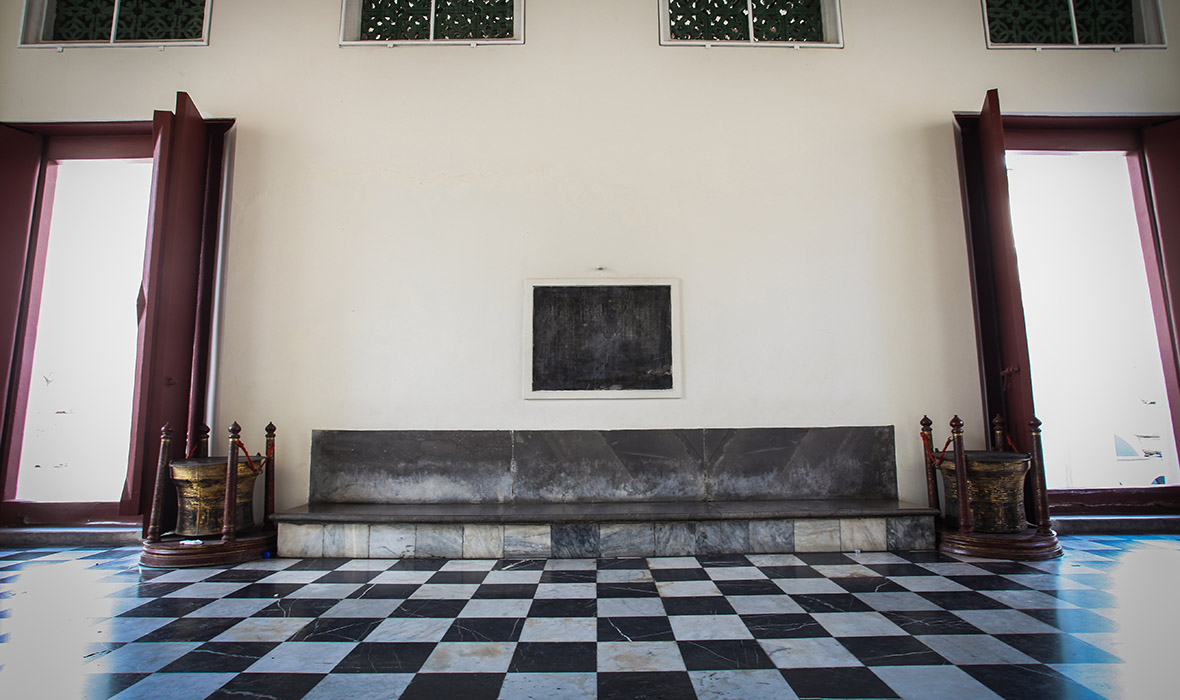 Though 150 years have passed since Anna Leonowens taught King Mongkut, the blackboard she used for her lessons still stands in Bangkok's Grand Palace, a sprawling complex of dazzling golden spires and intricately-carved traditional temples. Construction began on the Grand Palace in 1782, long before Louis showed up with his mother in 1862. Anna Leonowens taught King Mongkut's children for five years until 1867.
Standing tall in a busy Bangkok intersection, this imposing structure towers Wat Suthat–one of the city's oldest temples. The Giant Swing has had many reincarnations over the years but it was first built in 1784.
Its purpose was for a Brahmanic ceremony where men would swing high in the air to catch a bag of silver coins attached to a pole. Given its height of over 21 metres it was a dangerous feat and the festivities were stopped in the 1930s. In 1920, in Louis's heyday, the teak trading magnate donated teak for the reconstruction of the swing. In 2004 it was once again rebuilt in teak.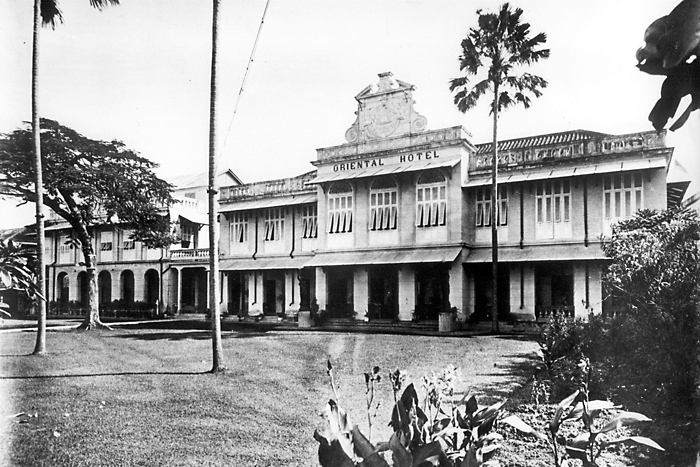 This iconic Bangkok hotel traces its history back to the days of Leonowens. In fact, the hotel's official history book, The Most Famous Hotels in The World, The Oriental Bangkok, begins with the tale of a six-year-old Louis arriving in Siam with his mother Anna Leonowens, who was to tutor the king's children.
As their boat headed toward that Bangkok quay, Louis took note of the structure, unaware of the role that hotel would eventually play in his story. Take a stroll through the tropical gardens of the hotel and you'll come across a time capsule (set to be opened in 2055) laid by Louis T. Leonowens Ltd beneath a representation of a Giant Swing, the company's symbol. During his time in Siam, Leonowens was briefly the proprietor of the hotel.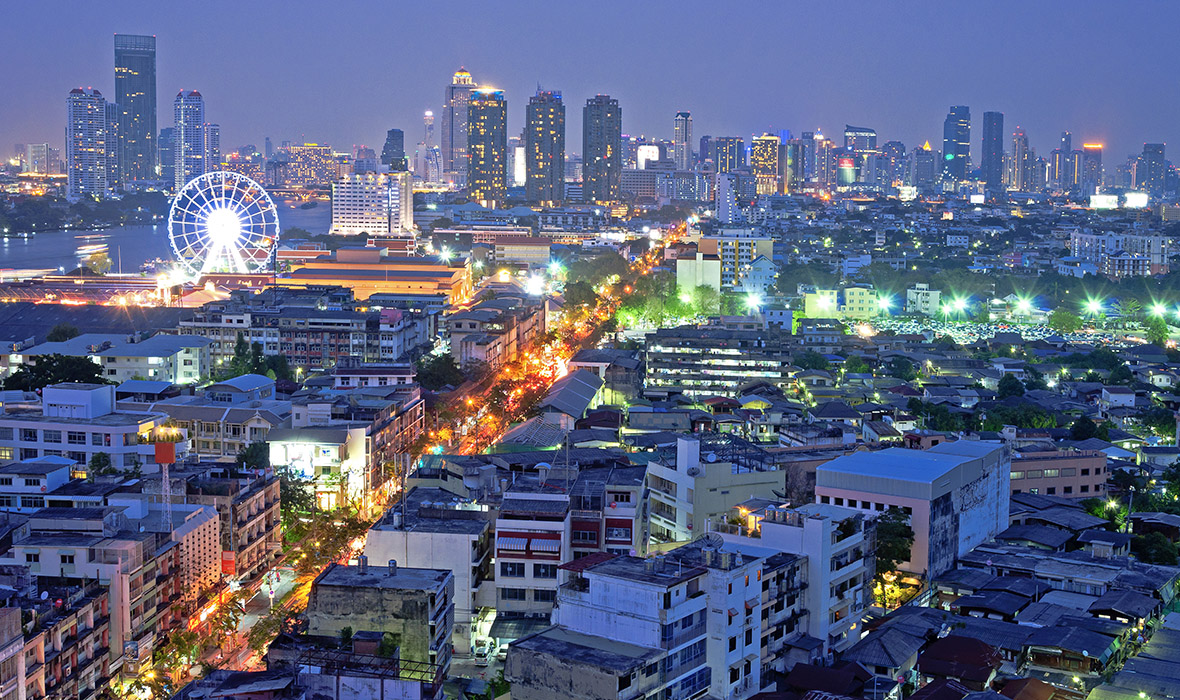 Like the Mandarin Oriental the district of Bang Rak flanks the Chao Phraya, the river upon which Louis first sailed into town. It's also here that Louis set up his trading company back in 1905. Today, as it was then, the neighborhood is a melting pot of Western, Asian and local culture, and it's where you'll find some of the best food in the city. Stroll along Bangkok's oldest road, Charoen Krung, from Saphan Taksin BTS Station to Silom Rd, and you'll find many two-story shophouses erected almost a century ago.
Within the walls and spilling out into the streets are authentic local restaurants with proud second- and (in some cases) third-generation cooks at the helm. If you have a sweet tooth try the grilled bananas, toasted to perfection above the coals of many street vendors, or stop by Boonsap Thai Dessert Shop, for traditional local desserts made from the same recipe that the family-run business has used for three generations.