Koh Samui is a rising destination for those looking to detox and unwind in style, with a focus on luxury in this Gulf of Thailand paradise island. Dealing with caffeine withdrawal and detox symptoms are made much easier with the help of five-star spa treatments delivered in calming surrounds. Whether it's a full detox regime or just a chance to relax and and enjoy better lifestyle habits, there's no shortage of spa options available for health-conscious travelers on Koh Samui.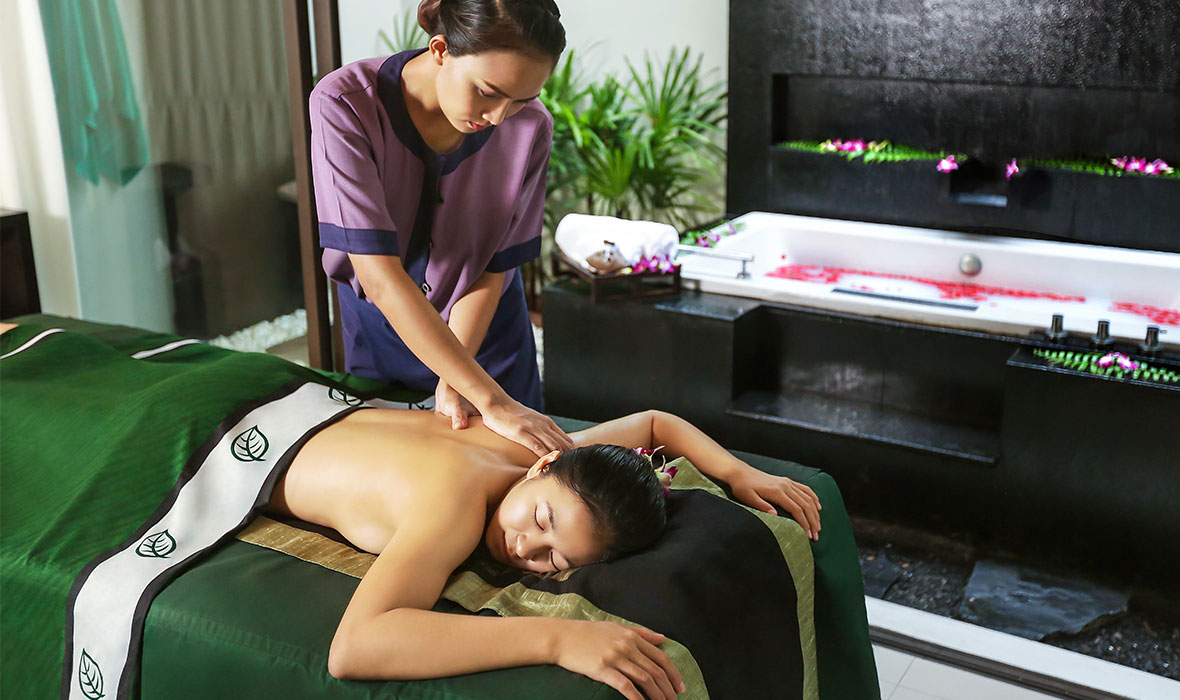 The Banyan Tree Spa in Koh Samui is the crème de la crème of Samui's wellness centers, offering a variety of world-class spa treatments delivered in award-winning Banyan Tree style. Located on a private bay in Lamai Beach, the spa overlooks the sapphire waters of the Gulf of Thailand, with its lush jungle setting providing a tranquil escape to indulge the senses.

Spa treatments take place in The Rainforest, a secret hideaway of 10 private spa pavilions designed to heal, soothe, and reinvigorate. Treatments range from traditional Thai massage to opulent wellness packages, with Banyan Tree's signature pampering experiences designed to provide physical, mental, and spiritual renewal. Guests can choose from an extensive list of revitalizing treatments, including calming baths, body conditioners, body scrubs, facials, and a selection of time-honored treatment packages inspired by Thai, Indian, Chinese, or Indonesian traditions.
For something ultra-special, the Rainforest Indulgence package combines a selection of the best signature spa treatments offered in the Banyan Tree's state-of-the-art hydrothermal facilities, topped off with a cleansing steam in the sauna and refreshing plunge in the vitality pool. Whether warding off jetlag, complementing a more intensive detox program, or simply indulging, Banyan Tree Spa Samui is an unforgettable experience in a picture-perfect part of Koh Samui.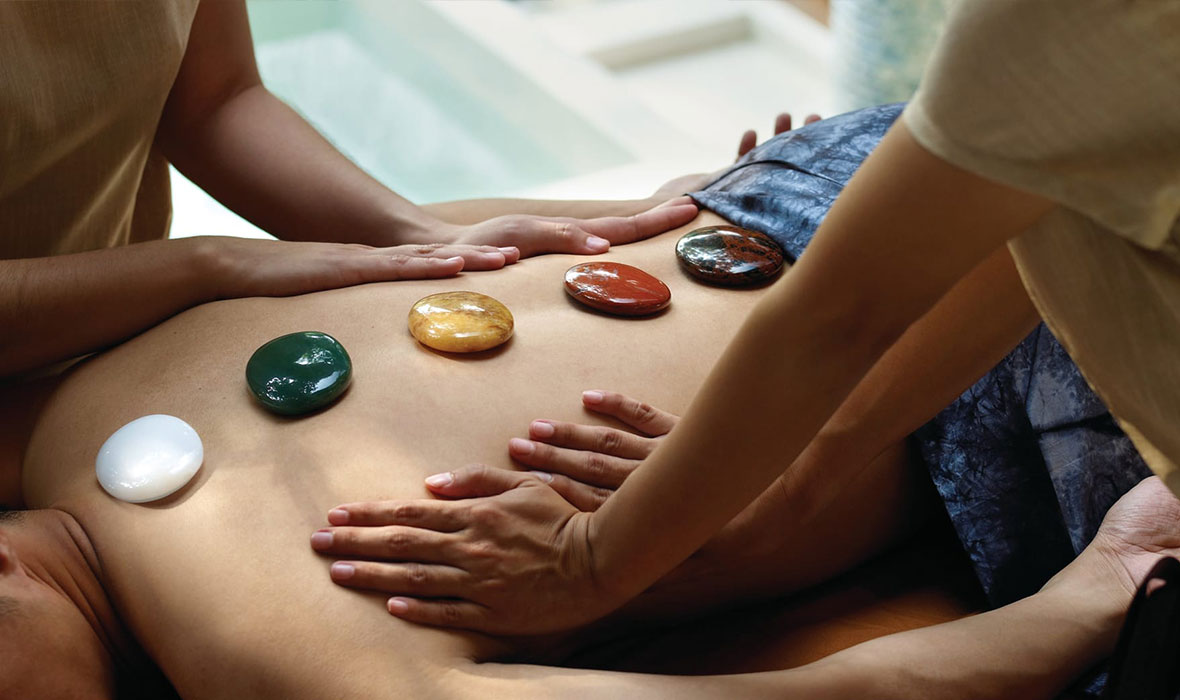 The Four Seasons brand is synonymous with style and sophistication and the Koh Samui location certainly upholds this reputation. Nestled in the heart of the beachside resort, The Secret Garden Spa has been designed with nature in mind, putting the focus on freshness, clarity, and simplicity to complement the breath-taking natural surroundings.
Plants and herbs grown on the Four Seasons grounds are used wherever possible to provide guests with an authentic and grounding Thai experience that encourages reconnection and reinvigoration.

Four Seasons Spa favorites include the Kala Coconut Massage, where smooth Thai coconuts are used to rub away aches and pains followed by a lavish coconut oil massage, and the Samui Fusion which offers a blend of relaxing stretches before an essential oil massage and intoxicating ginger paste is applied from head to toe.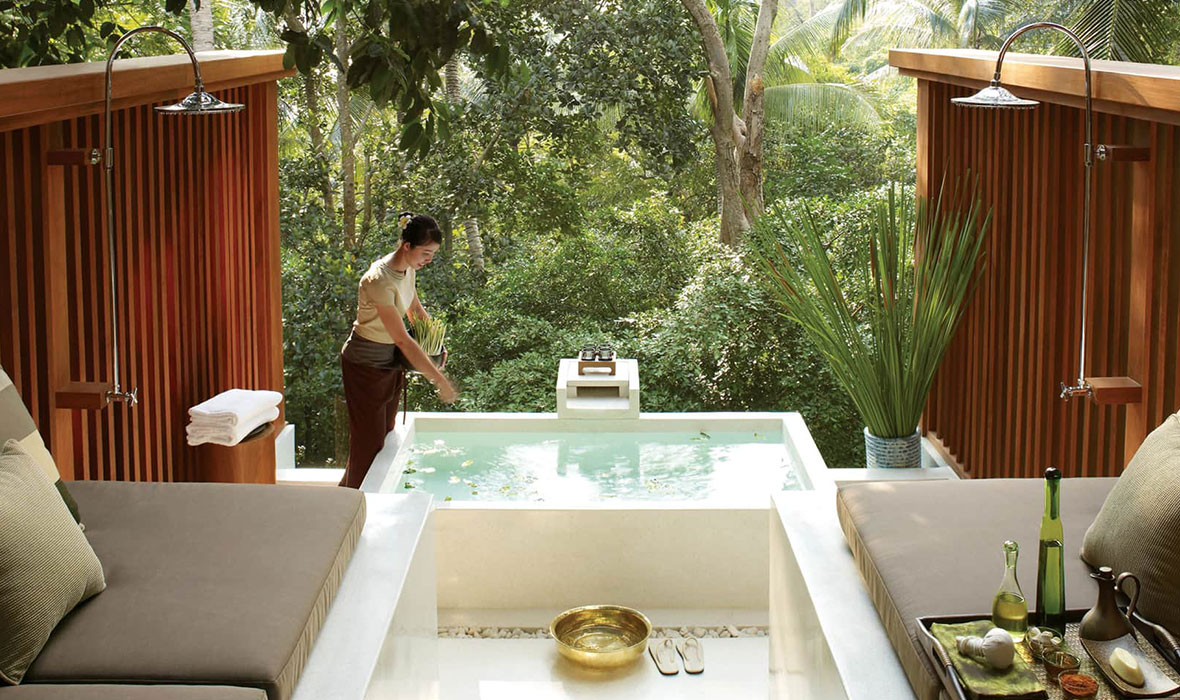 An extensive blend of traditional and signature treatments is offered on The Secret Garden Spa menu, with something to suit all preferences and vacation styles.
For detoxing, the powerful Chi Nei Tsang treatment is an abdominal massage designed to stimulate digestive cleansing, while the Mankind treatment offers a cleansing scrub, herbal steam, massage, and testosterone-enhancing oils to enhance libido and boost virility.

There's even treatments designed to pamper children, Pilates classes, guided meditation and our personal favourite, The Secret Beach Spa where couples or individuals can enjoy a selection of healing massages under the shade of palm trees while the waves gently lap to shore in the background.
Kamalaya Wellness Sanctuary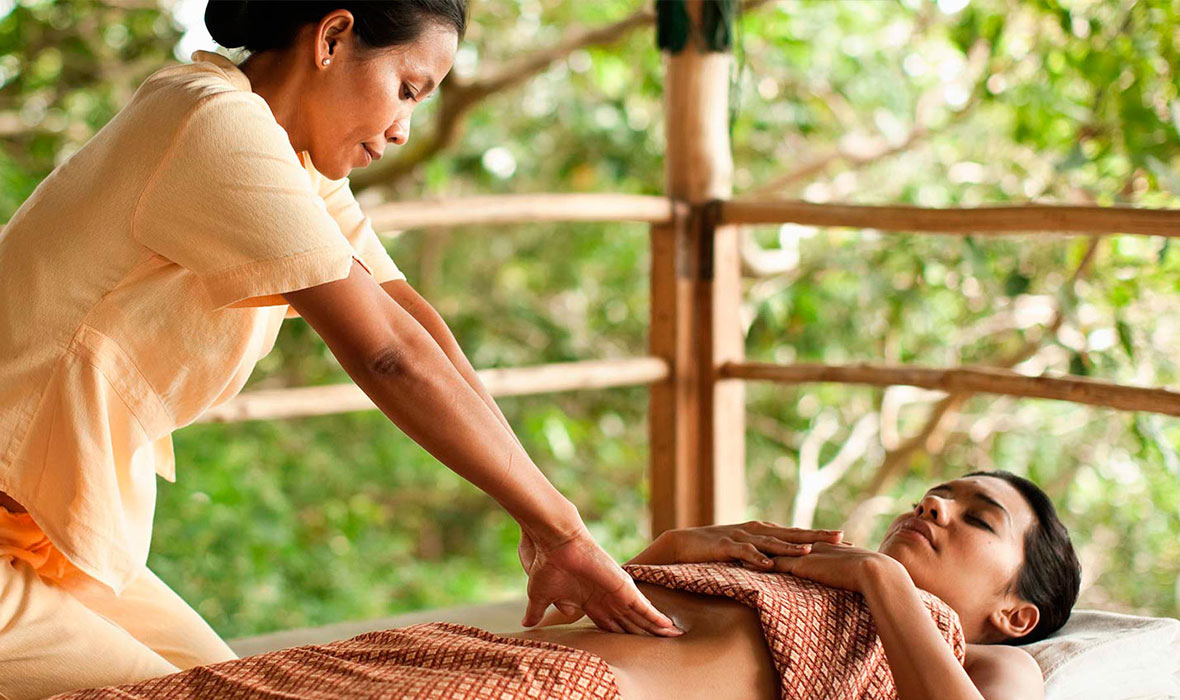 Kamalaya is a wellness sanctuary and holistic spa resort located on a private stretch of Laem Set Beach on Koh Samui's south eastern side. Described as a self-contained village, this is the destination for guests who are truly seeking a life-enhancing holiday, where detoxing and health is at the forefront of all operations.

Run by an award-winning team of naturopaths, practitioners, chefs, yoga instructors, doctors, and visiting specialists, Kamalaya is the place to come if you're struggling to find your feet after an illness, suffering from stress or burn out, or simply looking to introduce a better fitness routine into your lifestyle. A range of treatment options, wellness packages, and retreats are offered, while internationally renowned naturopaths work closely with guests to create customized health programs tailored to individual needs.
All this is offered in a quintessential Koh Samui seaside location aimed to inspire guests to slow down and reconnect with nature. The wellness retreat is built around a centuries-old cave once used by Buddhist monks for meditation and spiritual retreat, with a range of luxury rooms, suites and villas available for guests to relax in style during their life enriching stay.