Example Itinerary
Thailand's Natural North
The north of Thailand is home to majestic mountains, exotic wildlife, and ancient ruins. This exciting seven-day luxury itinerary, tailor-made by Remote Lands, takes visitors from the ancient ruins of Sukhothai, to the popular culture-heaven of Chiang Mai, and finally to Chiang Rai, where you'll get to explore a completely different side to Thailand.
This itinerary is an example. It's designed to inspire you and provide you with thoughtfully curated ideas. You can choose to do this exact itinerary or completely personalize it. All trips are 100% bespoke.
Highlights
• Elephants: The elephant is Thailand's national animal and the creature has been both revered and mistreated throughout the country's history. Used for logging until the 1989 ban, the majority of Thailand's elephants must remain in captivity as they sadly don't have the survival skills to be released back into the wild.
• Cooking Class: Learn how to make beloved Thai dishes from a local chef in Chiang Mai.
• Tea Plantations: The highlands of Chiang Rai create the perfect environment for growing tea and, in turn, the Thai tea industry is growing too.
Day-by-Day
Day 1
Sukhothai
On the first day of your Northern Adventure, we're going to take you to explore the ancient capital of Thailand, Sukhothai. We'll stop at the Sukhothai Historical Park, a UNESCO World Heritage Site, which is home to just under 200 ancient ruins, including a royal palace and 26 temples.
Day 2
Chiang Mai
The next day, you'll take a scenic drive to Chiang Mai, Thailand's capital of the North. You'll explore Waroros Market, a sprawling complex of stalls selling everything from fresh produce to Thai handicrafts. In the evening, you'll relax at your luxury hotel. We recommend either the stunning 137 Pillars or the Four Seasons Chiang Mai.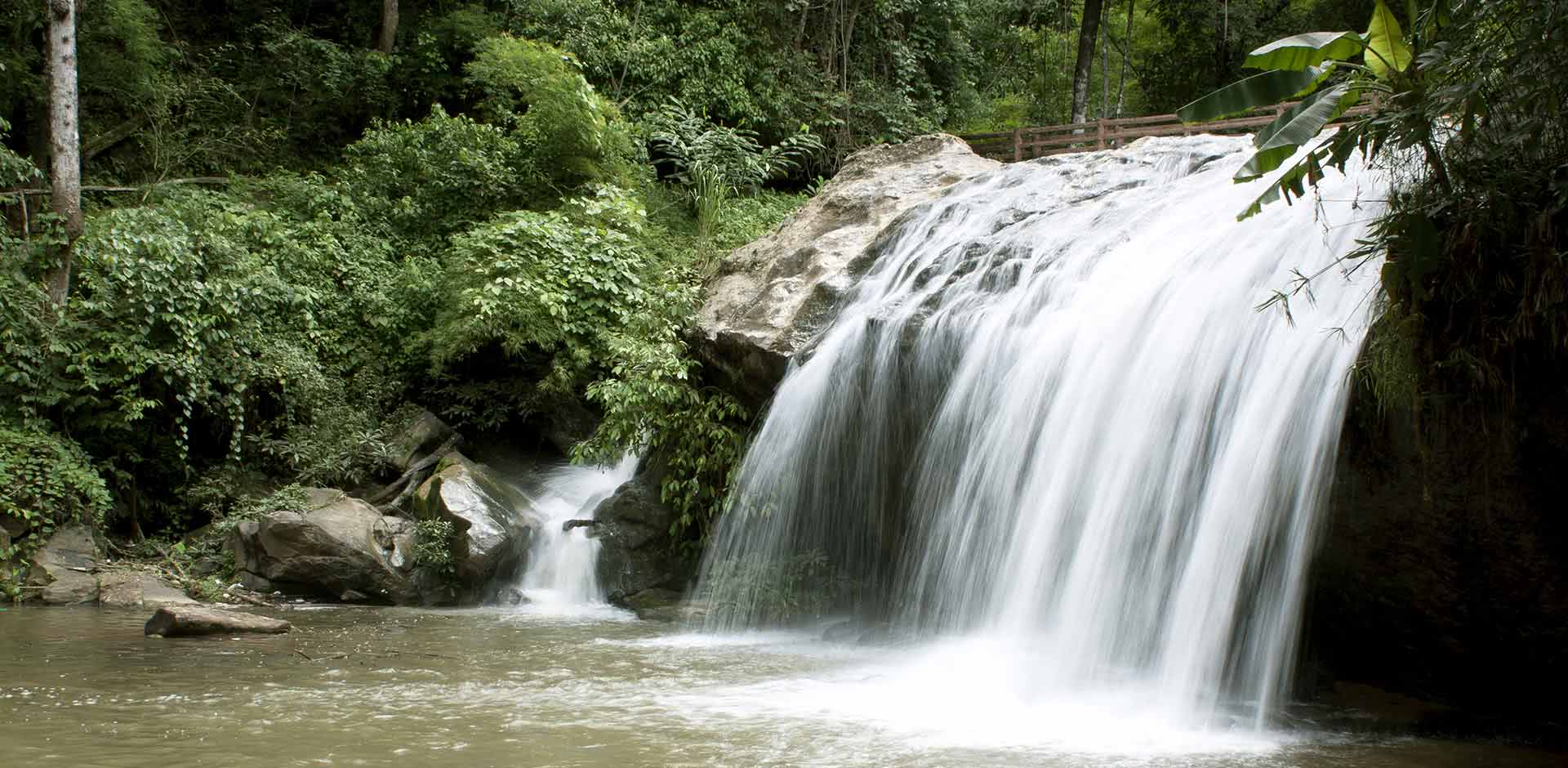 Day 3
Chiang Mai
You'll start your day off with the "Prolong Life Ceremony", which is traditional to the north, and as the name implies, is performed to extend the longevity of one's life. Next, you'll visit Wat Umong, nestled into the bottom of one of Thailand's most majestic mountains, Doi Suthep. Finally, you'll do some shopping or browsing at Chiang Mai's famous Night Bazaar, best-known for its talented portrait artists.
Day 4
Chiang Mai
On your final day in Chiang Mai, visit an Elephant camp, where you'll get to see these majestic creatures in all their glory. Feed them by hand and take a walk through the jungle next to your new pachyderm friend. You'll wind down with a traditional Thai cooking class, taught by a localThai chef.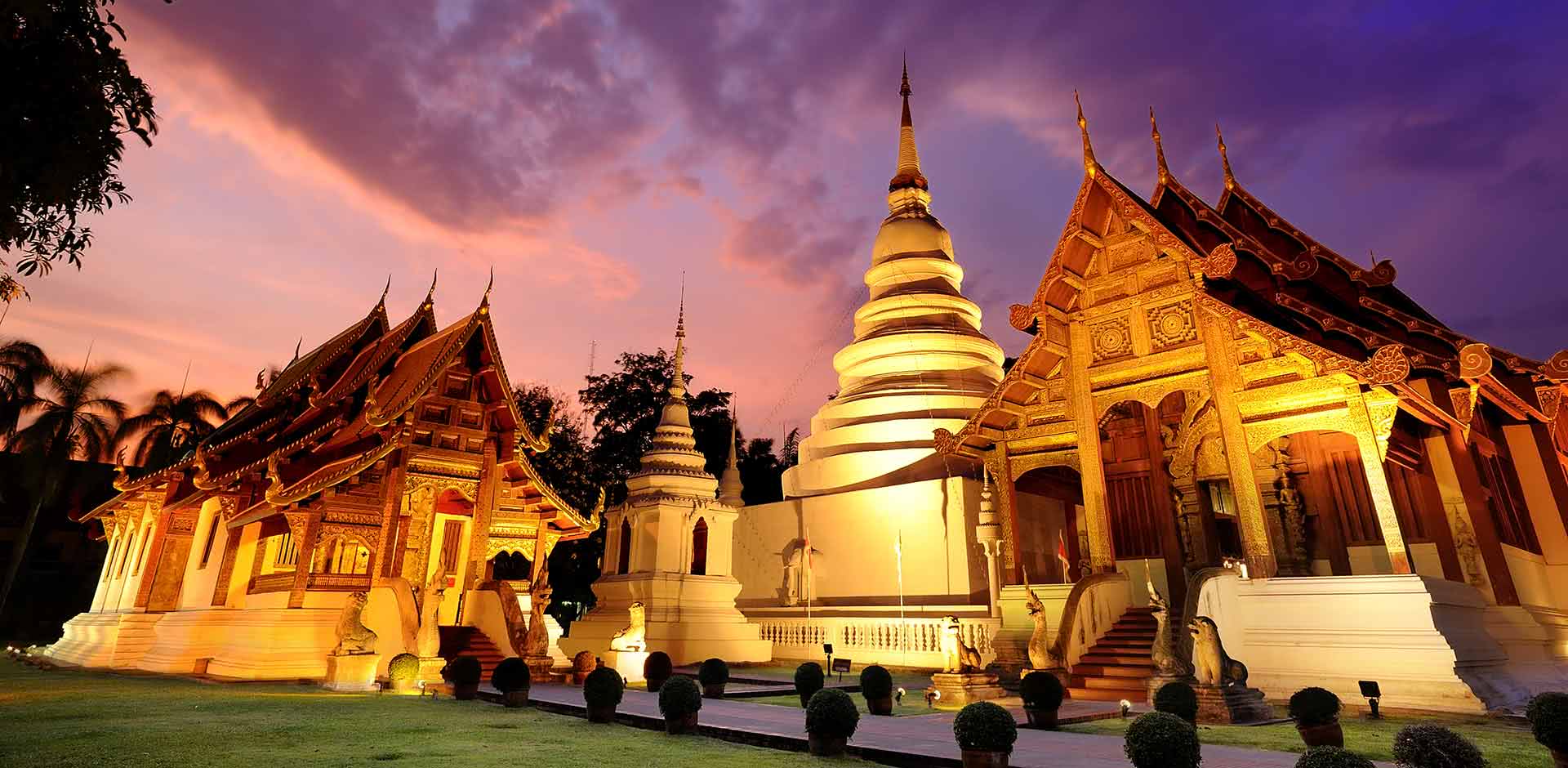 Day 5
Chiang Rai
Today, you'll drive to the heart of the Golden Triangle which connects Thailand, Laos, and Myanmar - Chiang Rai. Once arrived, you'll head to the Hall of Opium, which presents the history of opium, and the impacts of illegal drugs. Head back to one of our two suggested hotels, either the exotic Four Seasons Tented Camp, or the Anantara, both being luxurious abodes.
Day 6
Chiang Rai
Guests will get close up with elephants again today, but this time, you'll be taught the basics of mahout training, which involves learning how to mount and dismount, ride, and wash an elephant. Next up, you'll visit the panoramic and famous Golden Triangle. Finally, you'll check out Chiang Saen, an ancient city from the height of the Lanna Kingdom.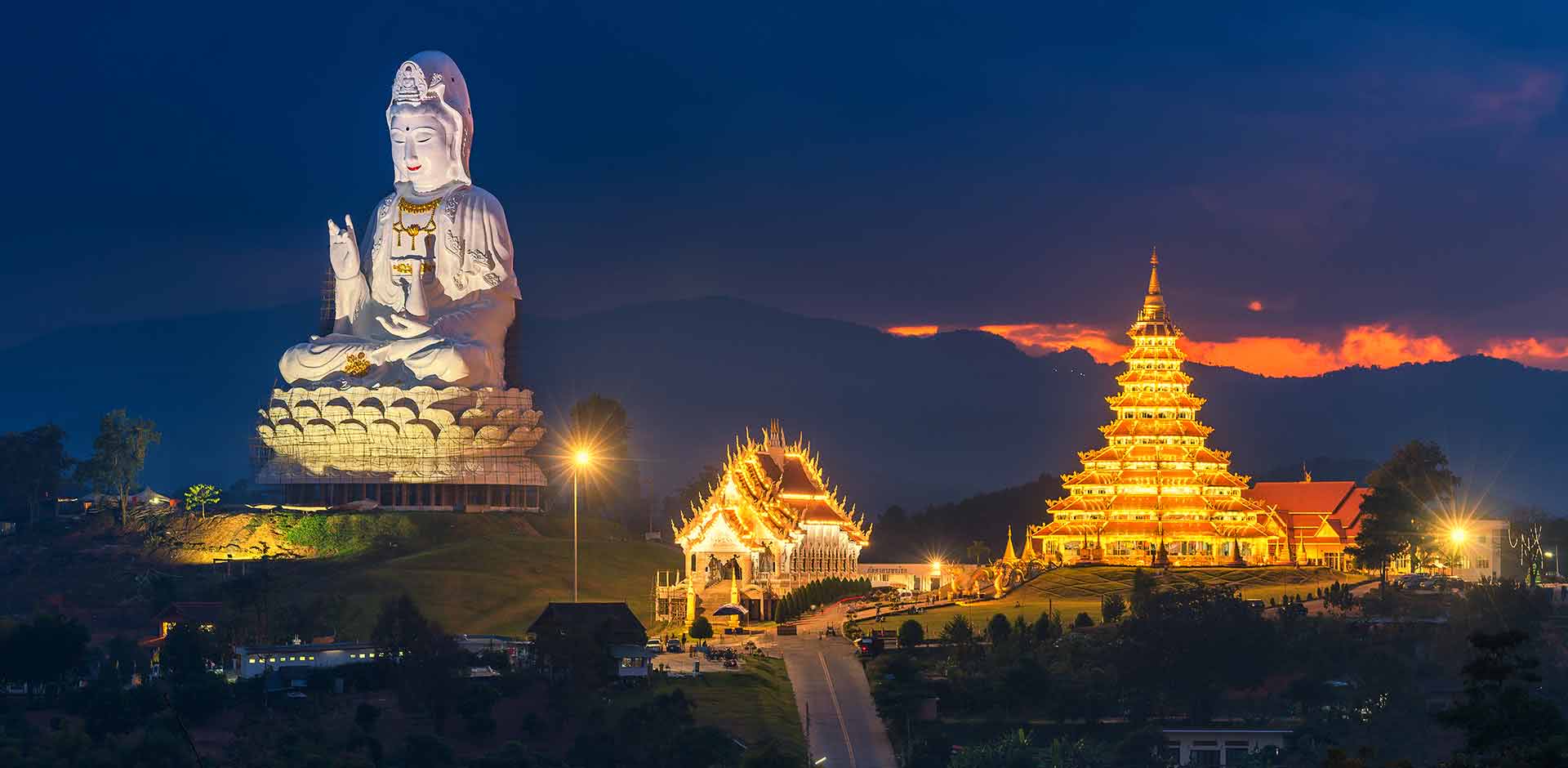 Day 7
Chiang Rai
On this, the final day of your trip to Northern Thailand, you'll visit a memorable, picturesque place that has been compared to China's Shangri-La, Doi Mae Salong. Following this will be a trip to a tea plantation, an industry for which Chiang Rai is gaining increasing notoriety. You'll finish off your journey by paying a visit to one of Chiang Rai's hill tribes, which are numerous in the area.
TERMS AND CONDITIONS
Price is based on double or twin hotel room occupancy and includes accommodation, transfers, car/driver, English-speaking guide, activities and entrance fees, breakfasts and some casual lunches while touring. Flights and optional special activities will be quoted separately. Most personal expenses, including dinners, alcoholic beverages, spa treatments and gratuities can be paid on the spot while traveling. Prices may vary depending on season, choice of accommodation and other factors.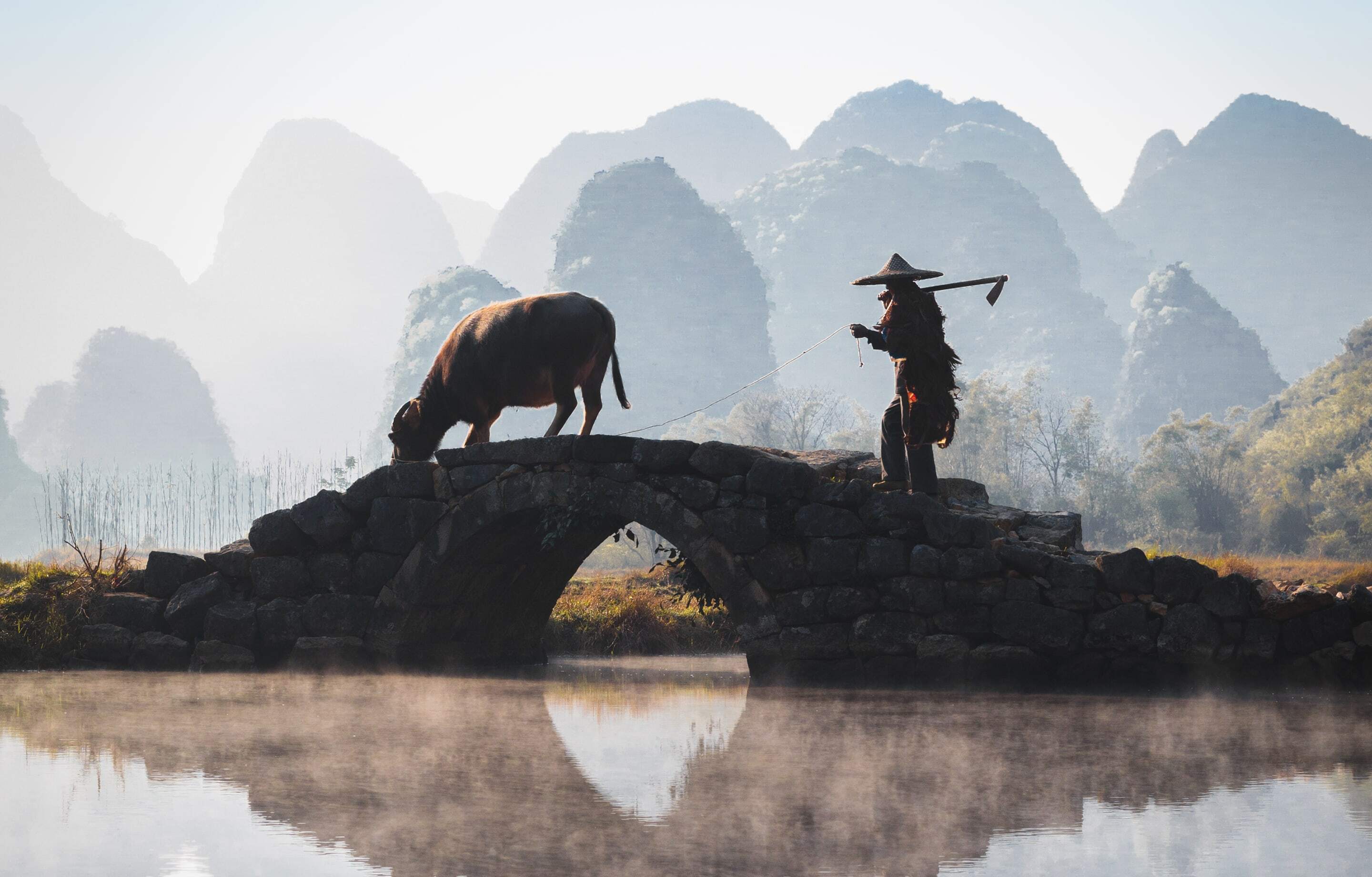 Why Remote Lands?
Exclusively Asia
With Remote Lands you'll travel with people who have made Asia the solitary focus of their own lifelong adventure. As our guest, you'll discover Asia on a journey that is completely, authentically your own, adapted from our own remarkable experiences and adventures over the years.
With Remote Lands you'll travel with people who have made Asia the solitary focus of their own lifelong adventure. As our guest, in the continent that our north American founders Catherine and Jay have adored and explored for decades, you'll discover Asia on a journey that is completely, authentically your own, adapted from our own remarkable experiences and adventures over the years.
Travelogues
An Asia-focused magazine brought to you by Remote Lands – a platform for adventure, luxury, and authenticity from experts and explorers around the continent.
What Others Say
Here is a small selection of the kind words our guests have said about us, as well as features by journalists and travel writers.
From the moment I happened upon the REMOTE LANDS website over a year ago, browsed the options, I knew that this would be well worth it. The entire staff is nothing less than professional with service that made us feel like royals.
This was truly the trip of a lifetime. Magical destinations, the most luxurious hotels in the world, and the most wonderful travel companions we could've wished for. We were treated like family everywhere we went and we have 14 new best friends.
We have used some of the top rated travel specialists all over the world and, without question, Catherine Heald and Remote Lands are at the very top of the list!