With 36,000 kilometers of coast spread over 7,107 islands, the Philippines has no shortage of diving hotspots, with everything from WWII wrecks and thresher and whale sharks to otherworldly experiences like Barracuda Lake.
The reefs of Tubbataha offer everything that can be expected of a top-rate dive location – along with a touch of exclusivity. Nearly 100,000 hectares make up this Marine Protected Area with three reef systems: North Atoll, South Atoll and Jessie Beazley. Here visitors can find 600 species of fish and clear water, but it remains largely unvisited – and for good reason. This diving gem is more than 150 kilometers away from the nearest port of Puerto Princesa on the island paradise hub of Palawan. This makes Tubbataha one of the most exclusive dive spots in Southeast Asia.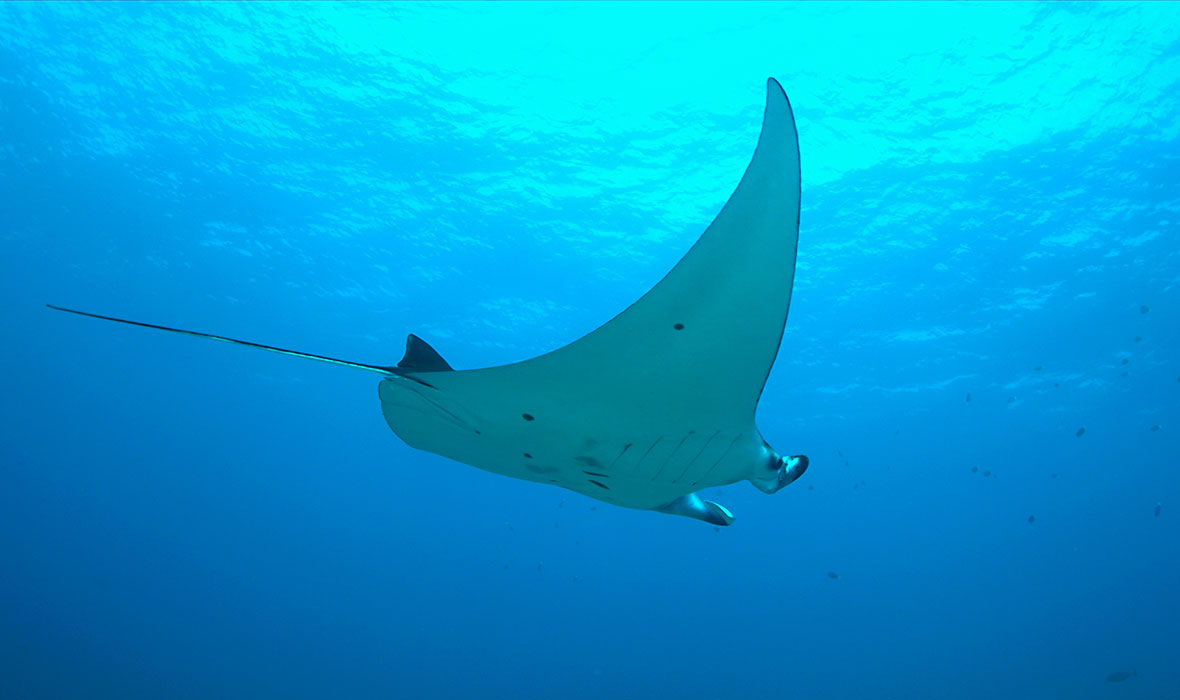 "Many good dives there, including the best of my life," says dive instructor Adrian Nieto, who has worked in the Tubbataha area for four of the six years he has been living in the Philippines. That best dive of his life included a sighting of a blue marlin. "That's a very big tuna," he said, recounting his thoughts on seeing the beast in the waters. It was the first documented encounter with a blue marlin in the Tubbataha Marine Protected area.
Diving along the walls of Tubbataha brings opportunities to see 11 species of shark, including threshers, tigers, and hammerheads; there's also a chance of catching whale sharks. It is also known for having the highest known population of white tip reef sharks.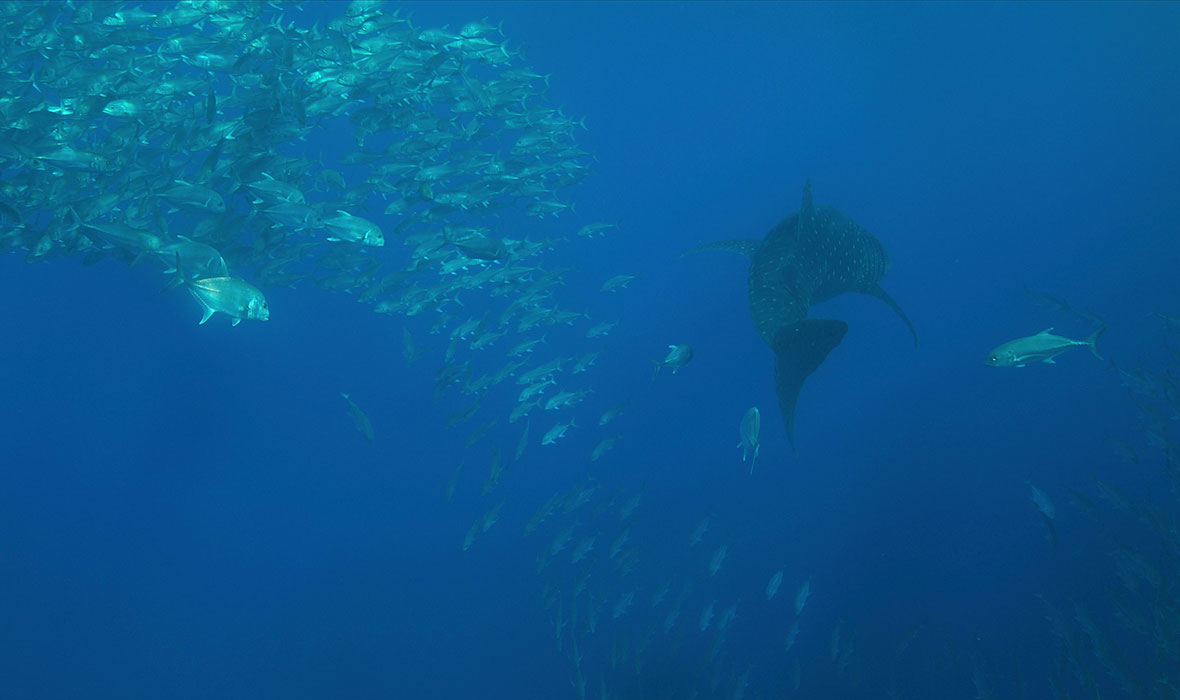 The shallower reefs house reef fish, schools of jack fish, snappers, and barracuda as well as the threatened Napoleon wrasse. It is also here where divers can see manta rays slowly gliding by – or maybe even one of the 13 species of dolphins and whales found in the area.
Adrian extolls the diversity of Tubbataha; his dive group encountered a large female tiger shark (named Mamma Tiger) on the same dive where they had been visited by a whale shark and two manta rays during their safety stop. This is quite extraordinary as tiger sharks are apex predators that usually preclude seeing other such highlights in these waters.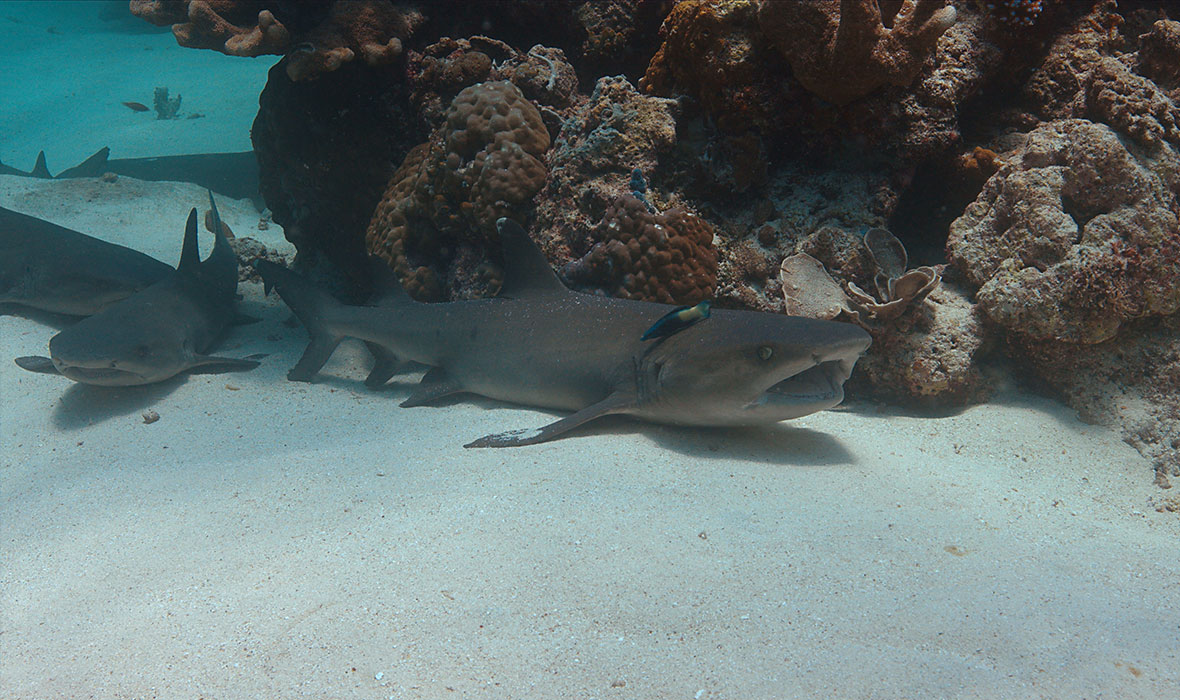 The journey from Puerto Princesa to Tubbataha could take anywhere between 10 and 14 hours. While most of these trips are done on liveaboard boats, private vessels are allowed in the area for up to 7 days at a time. The extreme isolation of Tubbataha makes it ideal for yachts and private charters and keeps the coral (almost entirely unaffected by bleaching) safe, quiet, and uncrowded.
Adding to the exclusive status of the area is the very short diving season. Because Tubbataha is so far out at sea, ocean conditions need to be near perfect in order for dive boats to make the journey safely and comfortably. Tubbataha can really only be dived 3 months of the year – between mid-March to mid-June. During this season, divers can look forward to calm seas, clear skies, and between 30 and 45 meters of visibility.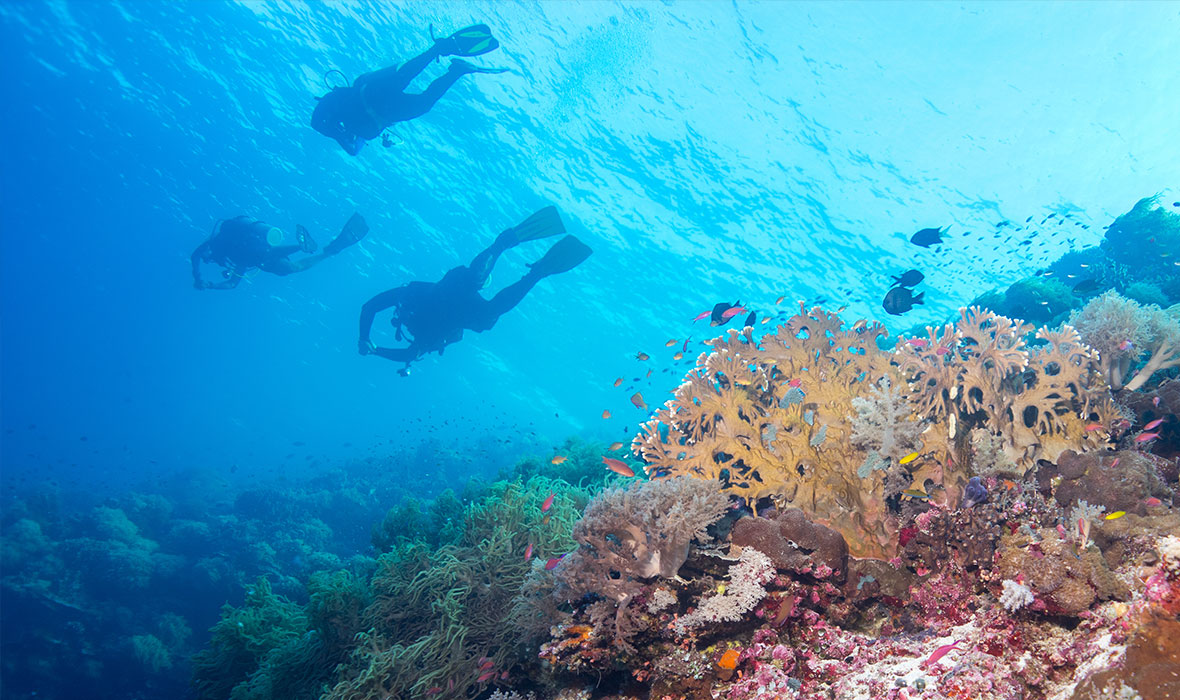 Even during this time of the year the currents in the area can range from mild to strong and Tabbataha is recommended for experienced divers, some even say divers should have a minimum of 100 to 150 dives under their weight belt before they think of taking on Tabbataha.
So few world-class dive spots are left free of crowds of divers, fewer still that feature such incredible diversity of life. This isolated dive destination has some of the best diving Southeast Asia has to offer and does so in a hard-to-reach area that few divers can brag of conquering.