WRITTEN BY
Tyler Roney
PUBLISHED ON
April 5, 2018
LOCATION
Singapore
"To me, curating progressive cocktails is all about creativity," says Italian native Palmira Bertuca, the cocktail brains behind the thick velvet curtain to Marcello – a new, succinctly Italian debut on the Lion City's mixology scene.
A heady blend of wealth and palate makes the Lion City a favorite destination when it comes to cocktails in Southeast Asia – famous for, among other things, the eponymous "sling" – and there is an Italian magic to the amari nights of Marcello.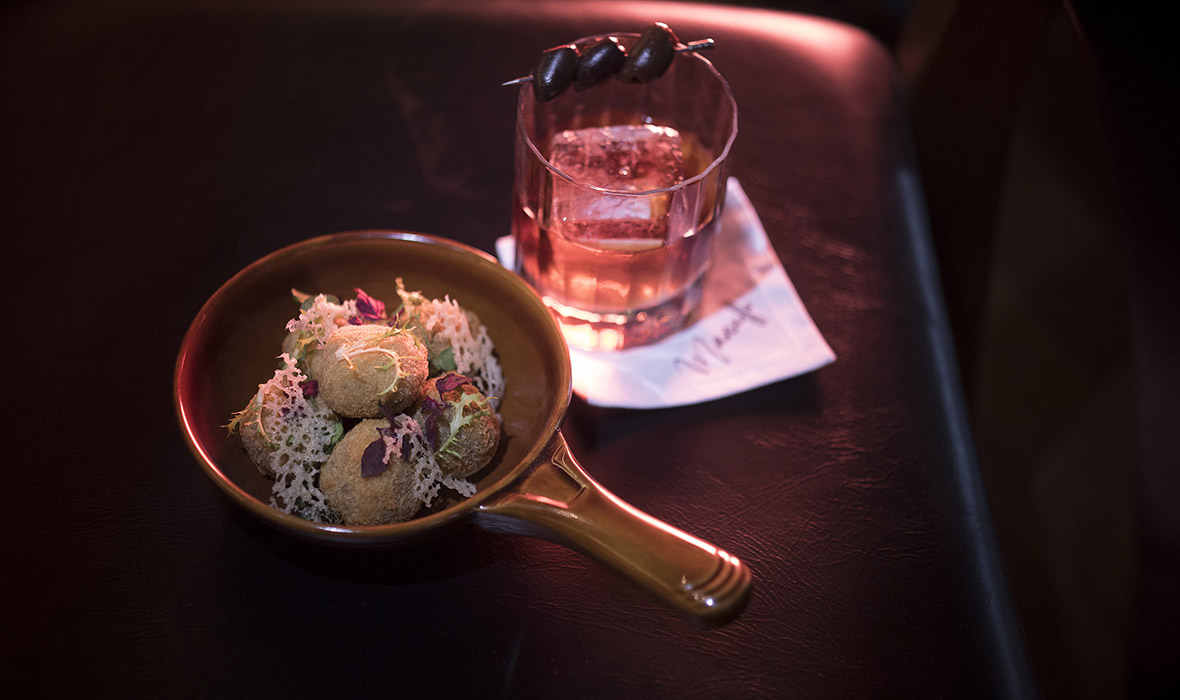 Open only in the evenings, Marcello is found behind a thick black curtain at the InterContinental Singapore Robinson Quay; officially opening its doors in late March, the Marcello cocktail is creative in the extreme.
"By applying new combinations, avant-garde techniques, and distinctive garnishes, I continuously aim to surprise guests," Palmira tells Travelogues. "At Marcello, we have the Cinema Paradiso – gin, citrus, agave, a splash of Amaro Montenegro and chinotto – which comes with a cheeky small bag of popcorn clipped to the glass."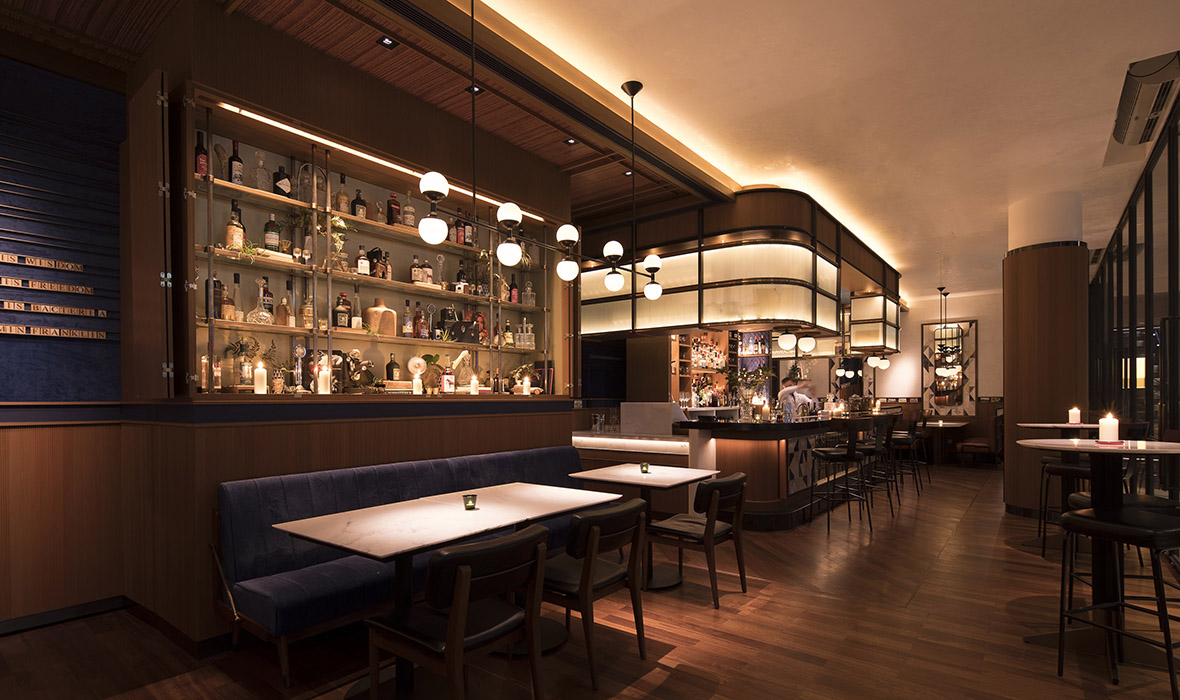 Other signature drinks of note include the Smoked Black Olive Negroni gin, Italian vermouth and bitter, and smoked black olives. The more fruity Milano Fizz includes homemade lemon sherbet, Italian bitter, and prosecco. For drinker unfamiliar with the charms of amari, Marcello is the place to get aquainted.
The amari (plural for amaro) are a class of bitters that are a signature of many Italian cocktails, and Marcello has the largest collection in the whole of Southeast Asia.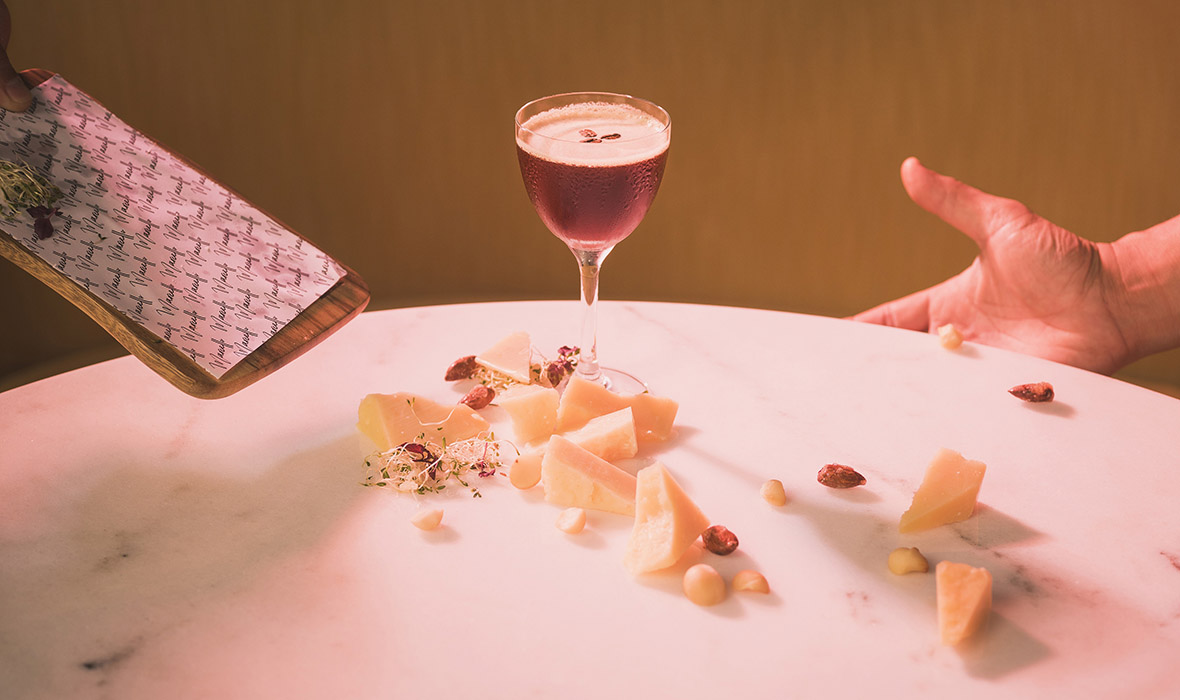 The energetic interior of Marcello – designed by New York's AvroKO design firm – has a Jekyll to its Hyde in the form of Publico, the deli during the day. But the space takes on a very different atmosphere after 7pm when the curtain closes.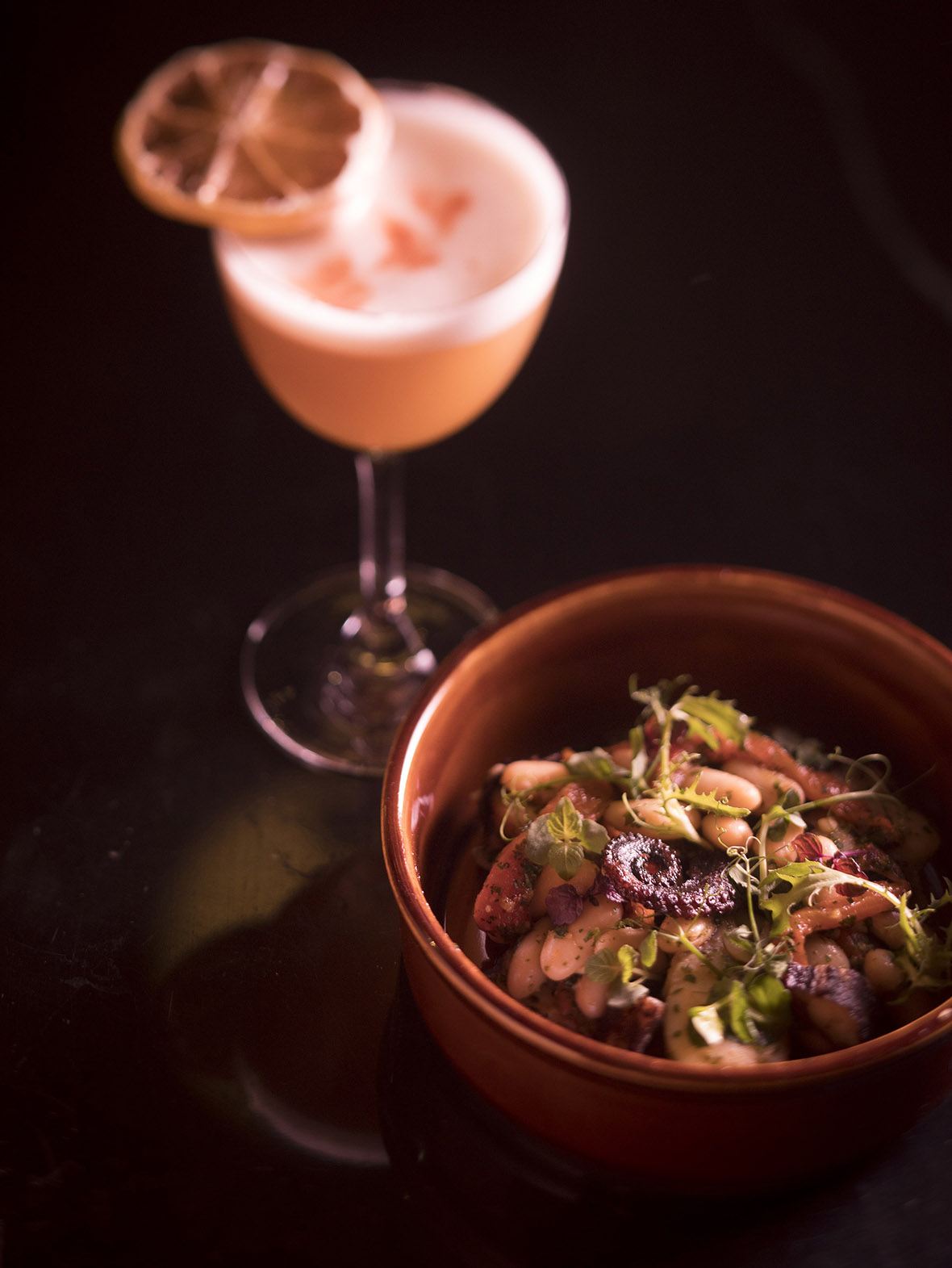 As one might imagine in such a classy hotel and with a world-class restaurant just behind the curtain, Marcello's fine gourmet snacks are worth a taste.
The bar serves a selection of small plates using seasonal ingredients from Italy, each dish pairing naturallywith the quality cocktails.
Highlights include Stuffed Dried Dates – a trio of sweet dates, tangy gorgonzola, and spicy salami – and Charred Octopus which includes cannellini beans and pepperoncino with extra virgin olive oil. But, in this age of truffle-mania, it is likely the Truffle Arancini that will draw the foodies: fried risotto balls filled with mushrooms and truffle oil.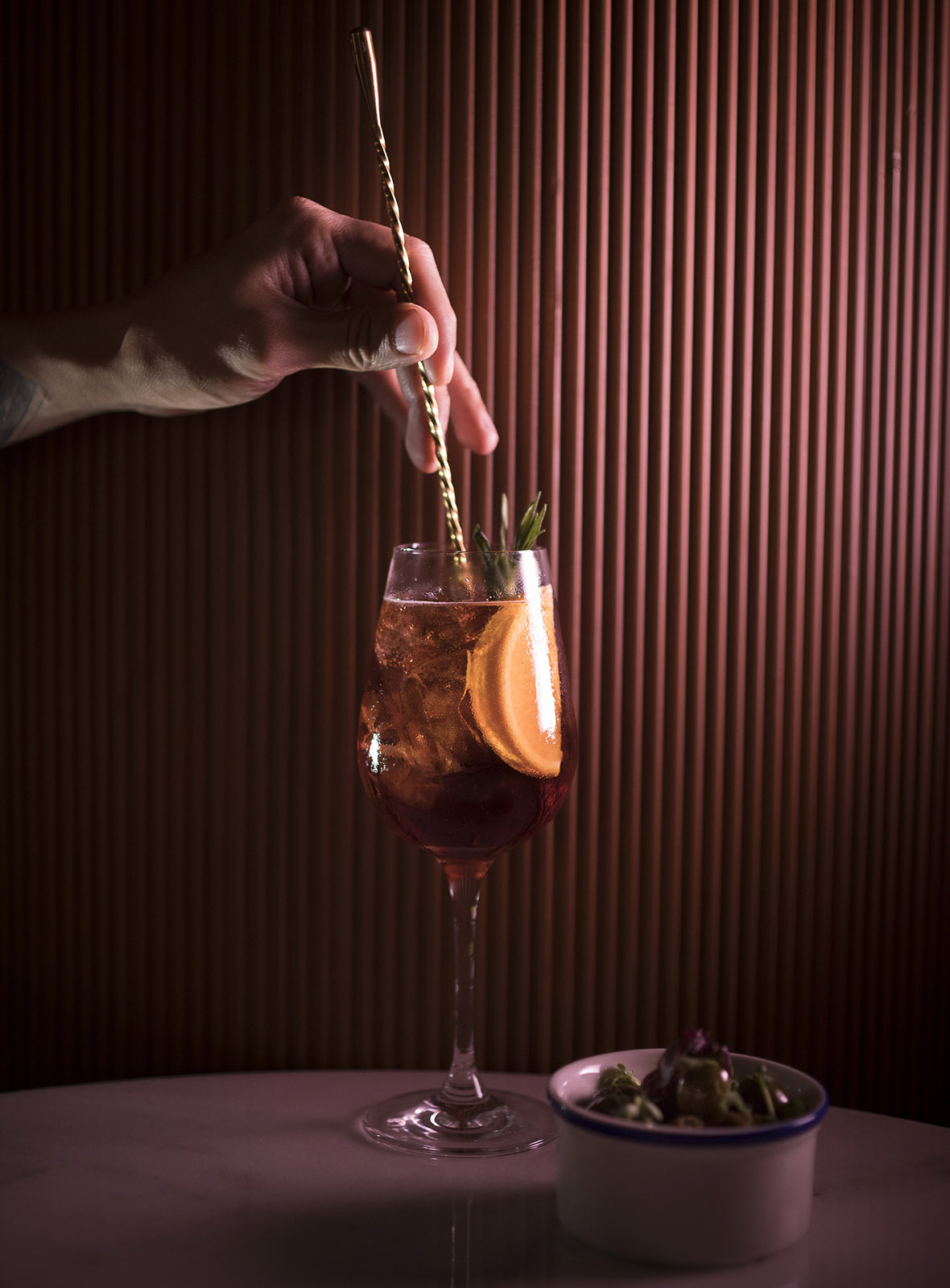 But, in truth, it's the Italian drinks that make this haunt a habit, and for that there's Palmira. The expert mixologist began her career as a bartender when she was just 18 in Bologna, and has bounced from the esteemed Punch Room in the London Edition Hotel to Italian-inspired cocktails at Bar Macchiavelli in Sydney. With a taste for tequila and three languages to go with her cocktail techniques, Palmira is a surefire up-and-comer on the Singapore cocktail scene – and so, for that matter, is Marcello.
This new bar opens every night at 7pm and runs to midnight or 1am, and the cocktail menu is separated by classic amari and modern amari flavors.