Since it closed for refurbishment in 2017, the Raffles Singapore has been one of the most anticipated reopenings in Southeast Asia. The birthplace of the Singapore Sling, featured in box office smash Crazy Rich Asians, and a luxury Singapore staple that has played host to the likes of Rudyard Kipling, Joseph Conrad, and Noel Coward, few properties can boast the luxury pedigree of the 132-year-old Raffles Singapore.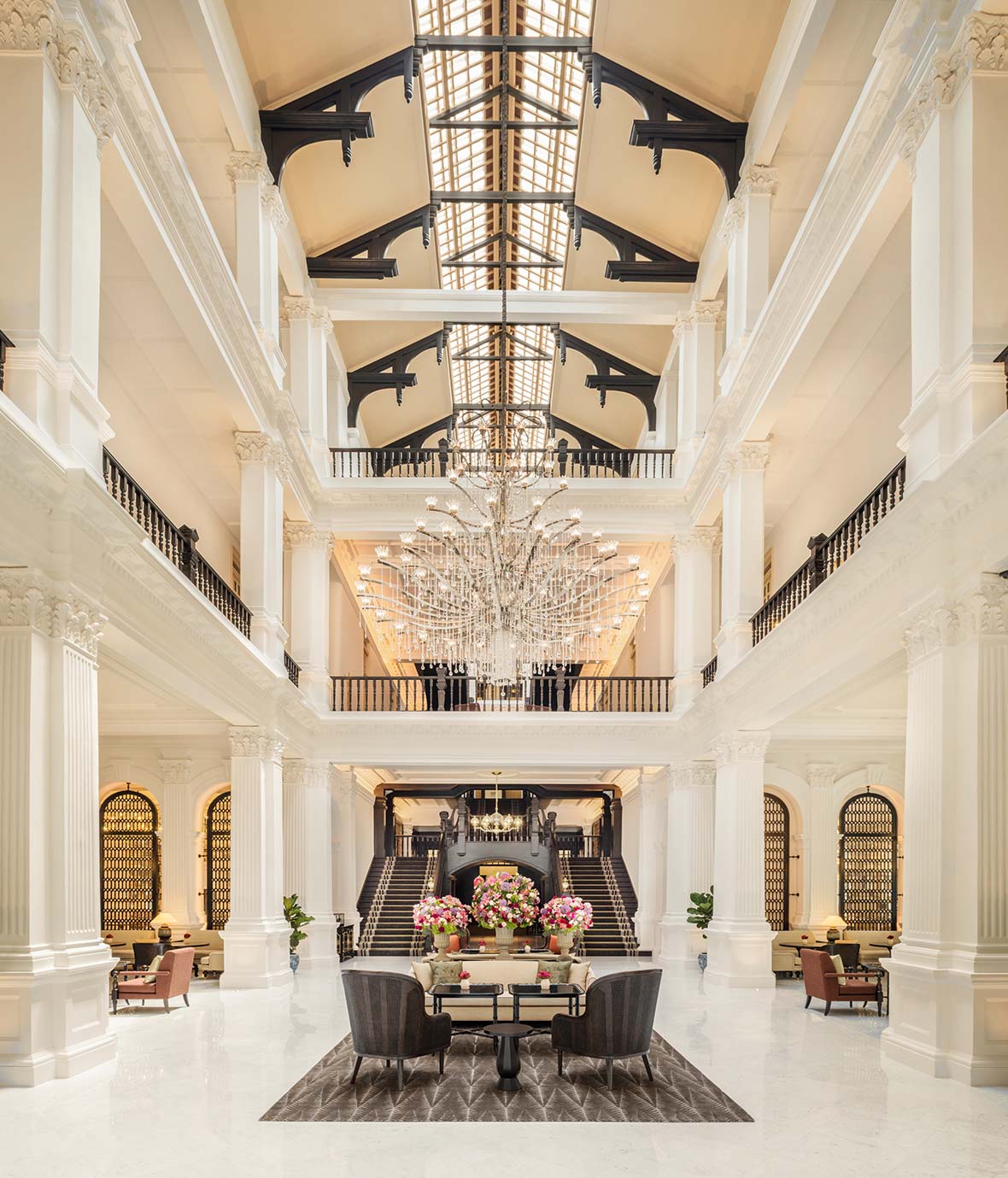 The new and improved Raffles Singapore – known the world over for its white, neoclassical style – will have 115 suites, increased from the 103 before the renovation. The newest suite classes are Residence, Promenade and Studio suites.
"There are few hotels in the world whose names have become virtually synonymous with the cities in which they are located – and none more so than the Raffles Hotel in Singapore. The newly restored Raffles will provide an experience like no other," says Christian Westbeld, General Manager, Raffles Hotel Singapore. "It is our wish and desire that our guests will continue to create treasured memories at the hotel, while rediscovering what makes it so special – the distinctive architecture, heritage and legendary service."
The restoration of the Raffles Singapore was led by interior designer Alexandra Champalimaud and supported by Aedas, a leading global architecture and design firm. It is not the hotel's first renovation in recent memory; the Raffles Singapore was closed for two years from 1989 to 1991.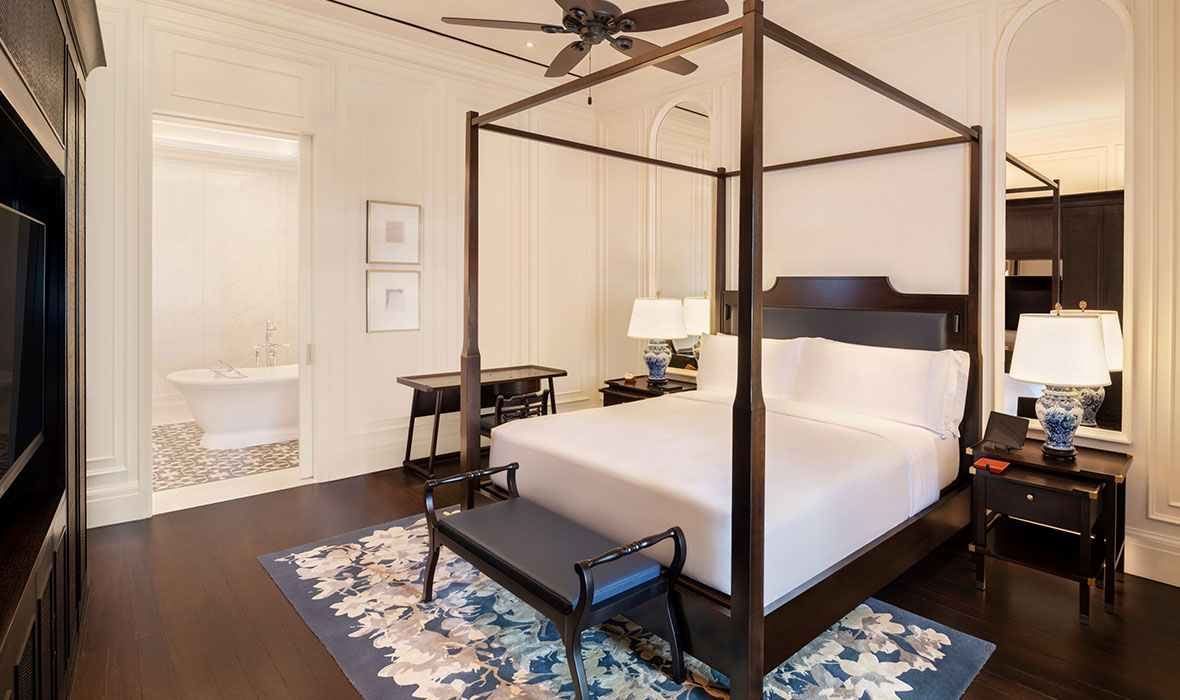 "Raffles Hotel Singapore is one of the few remaining great 19th century hotels in the world and its restoration has been carefully designed to preserve its unique historic charm, while creating extraordinary experiences for our esteemed guests – a dedicated commitment from all of us at Raffles Hotel Singapore and also from our owner, Katara Hospitality," Mr. Westbeld added.
This reopening comes hot on the heels of another announcement for Raffles, the Accor Group announced in June that they would be opening another Singapore property with the Raffles Sentosa Resort & Spa Singapore. The new resort will be built on a 100,000-square-meter site on Sentosa and will be able to accommodate 200 guests. Hosting 61 villas, each featuring a private pool and terrace, these opulent rooms range from 260 square meters to 450 square meters for the three-bedroom presidential villa.
"The original Raffles Hotel was conceived as a beachfront property, but as Singapore has grown up around the property it is now located in the thriving center of the city," managing director of Royal Group Peter Wilding said regarding the opening. By 2025, Accor Group has plans to expand its Raffles brand to 20 hotels around the world.