Standing on a polished stone floor, between two antique wooden bench seats, I'm staring up at a ceiling, admiring its intricate, handcrafted motifs. These designs are bathed in a palette of warm colors by a nearby stained glass window, through which the blazing midday sun is streaming. It's blisteringly hot outside and I've taken refuge in the most beautiful building in this timeworn corner of Yangon. It is not a gilded Buddhist temple, a commanding Mosque, or a splendid Christian church. It is the city's only synagogue.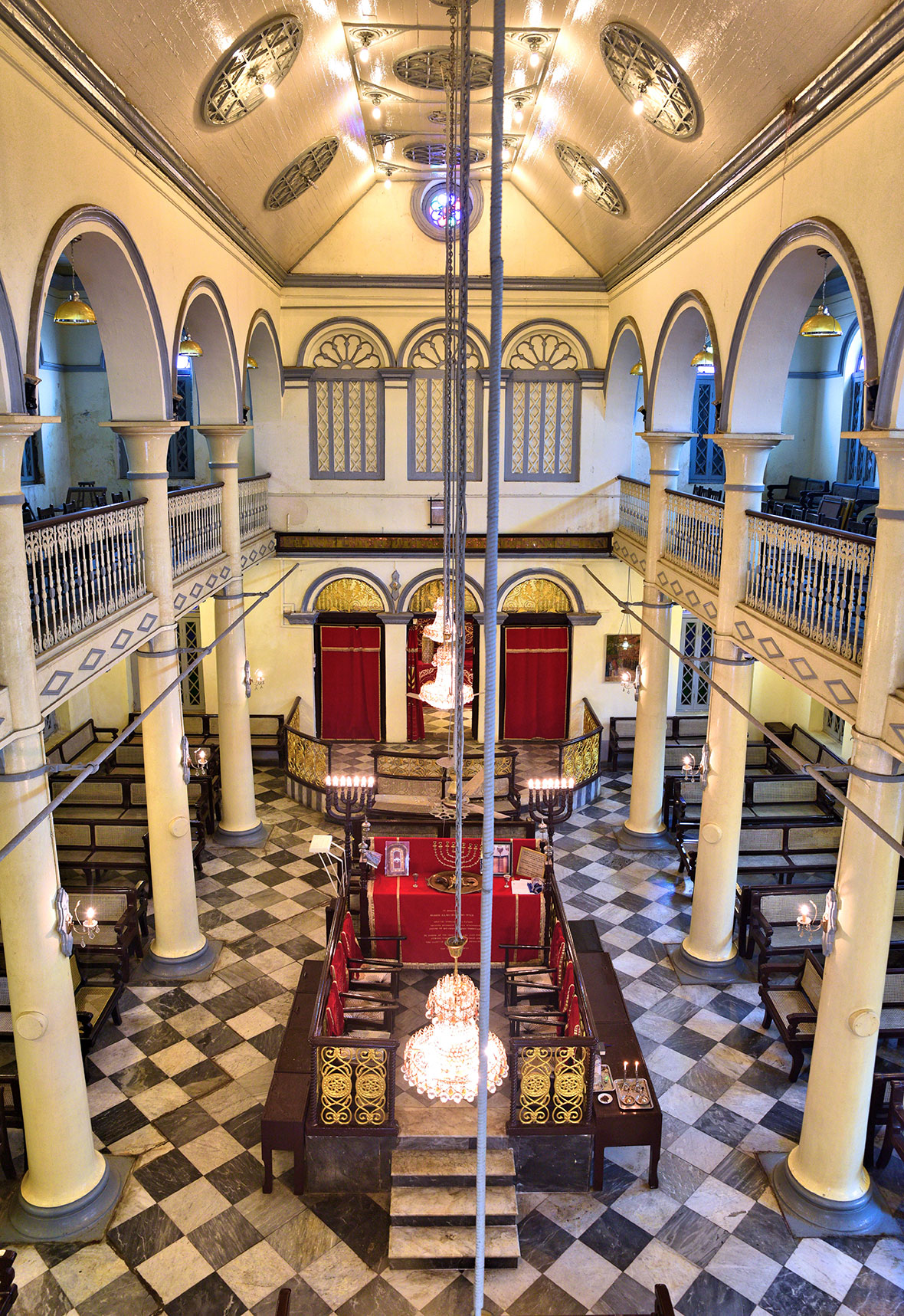 There were once more than 3,000 Jewish people in Yangon but now only 20 remain, knitted tightly around this building, Musmeah Yeshua Synagogue. In a country which has large populations of Buddhists, Muslims, and Christians, Judaism is now reputedly Myanmar's smallest religion. Despite Yangon's Jewish community having all but disappeared over the past century, and Musmeah Yeshua not having held regular services for some 50 years, the synagogue's doors have not closed. A small group of Myanmar-born Jews have maintained the synagogue meticulously and welcome anyone to come inside.
There are three groups of Western tourists exploring the synagogue on my visit. One group sits in silence, seemingly enjoying a break from the oppressive weather. Another group looks at historical images of the Jewish dignitaries who have visited Yangon. The third group is in full tourist mode, posing for photos in picturesque spots throughout the synagogue.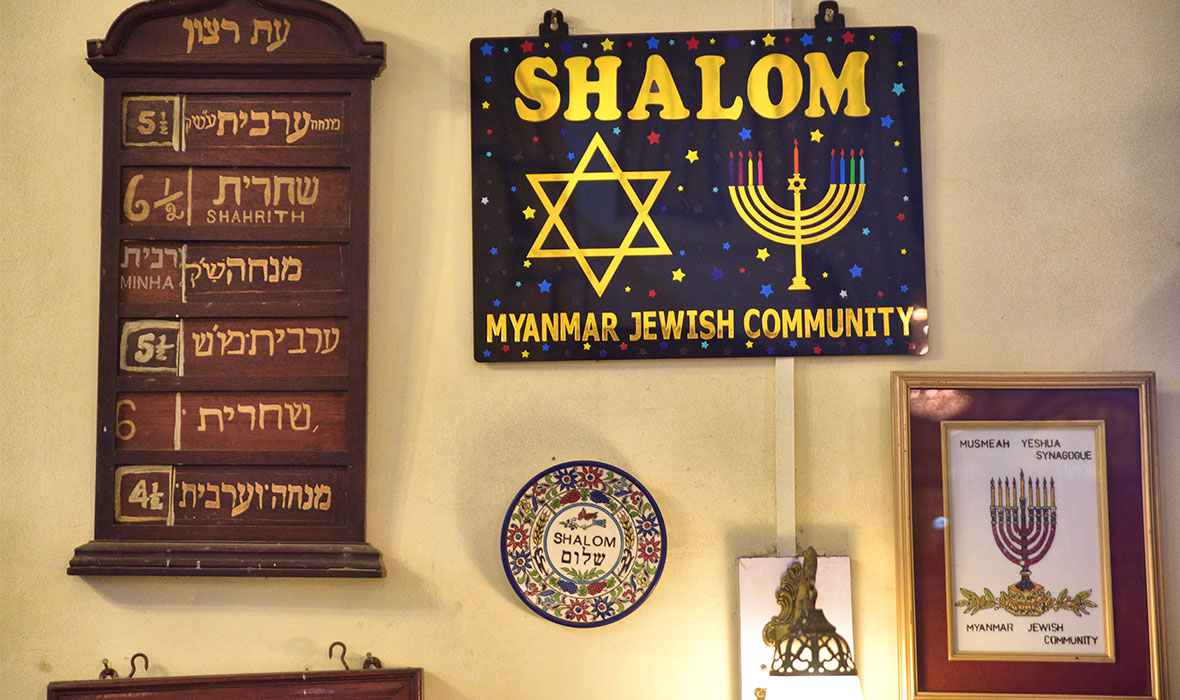 This latter group of travelers is the noisiest. While they're not being outright disrespectful, they tread a fine line with their behavior. Yet the synagogue's volunteer staff do not seem remotely perturbed by their relative boisterousness. That's because this synagogue is now as much a tourist attraction as it is a place of worship. Yangon's Jewish community, spearheaded by its leader Sammy Samuels, have used the internet to promote the synagogue to foreign tourists. Unlike some religious sites across the world, which barely tolerate tourists, here travelers are sought out.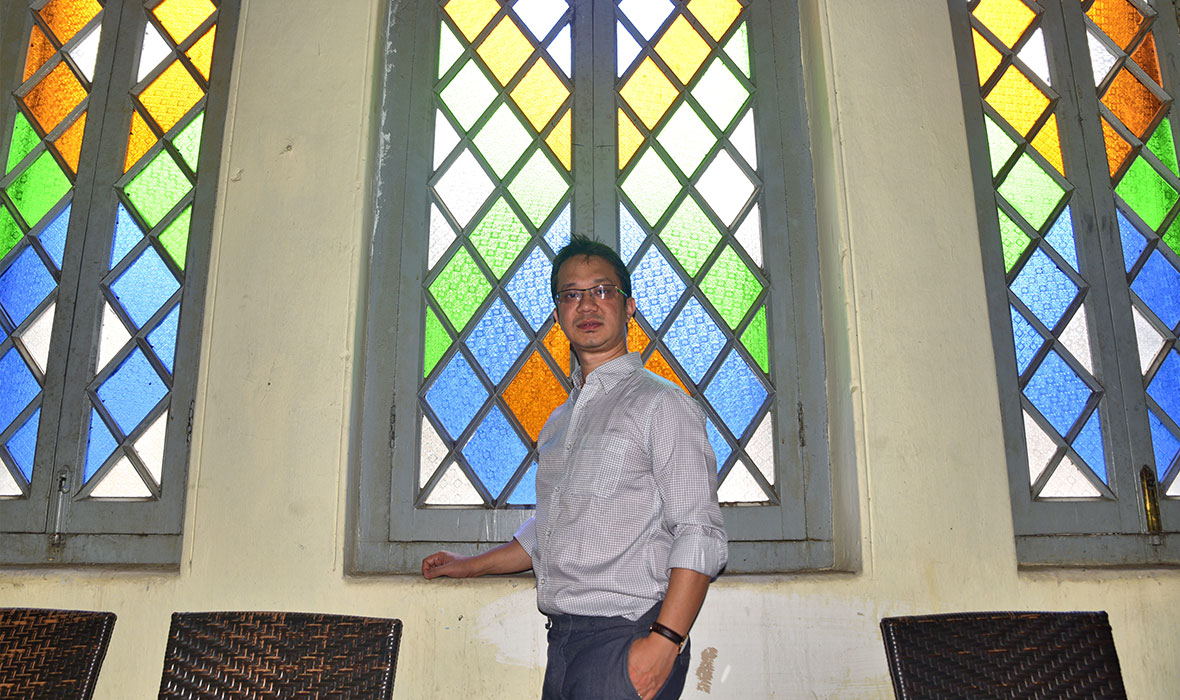 Mr. Samuels stands in the synagogue's grand entrance as he explains how he is using tourism to keep alive the spirit of Yangon's depleted Jewish community. In 2006 he founded the travel company Myanmar Shalom with the aim of "connecting Jews around the world to our small Jewish community." Mr. Samuels believed their beautiful synagogue, and the fascinating story of the Jews in Myanmar, would help attract Jewish tourists to Yangon. He was right. Yangon has seen a marked rise in Jewish tourists in recent years. What he didn't expect was that the synagogue of which he is caretaker would become one of the city's more popular attractions.
In a metropolis emblazoned with some of the world's most striking Buddhist temples, Musmeah Yeshua has become the second ranked landmark in all of Yangon by giant tourism website TripAdvisor. It is ranked ahead of the likes of 2500-year-old Botataung Pagoda, Yangon's famously-attractive Central Railway Station, and Taukkyan War Cemetery, the largest and most important burial site for soldiers in Myanmar. Mr. Samuels is well aware of this ranking – he's watched for years as his humble synagogue steadily rose. Its current lofty ranking swells him with pride. The more people who visit the synagogue the more the story of the Jews of Yangon spreads.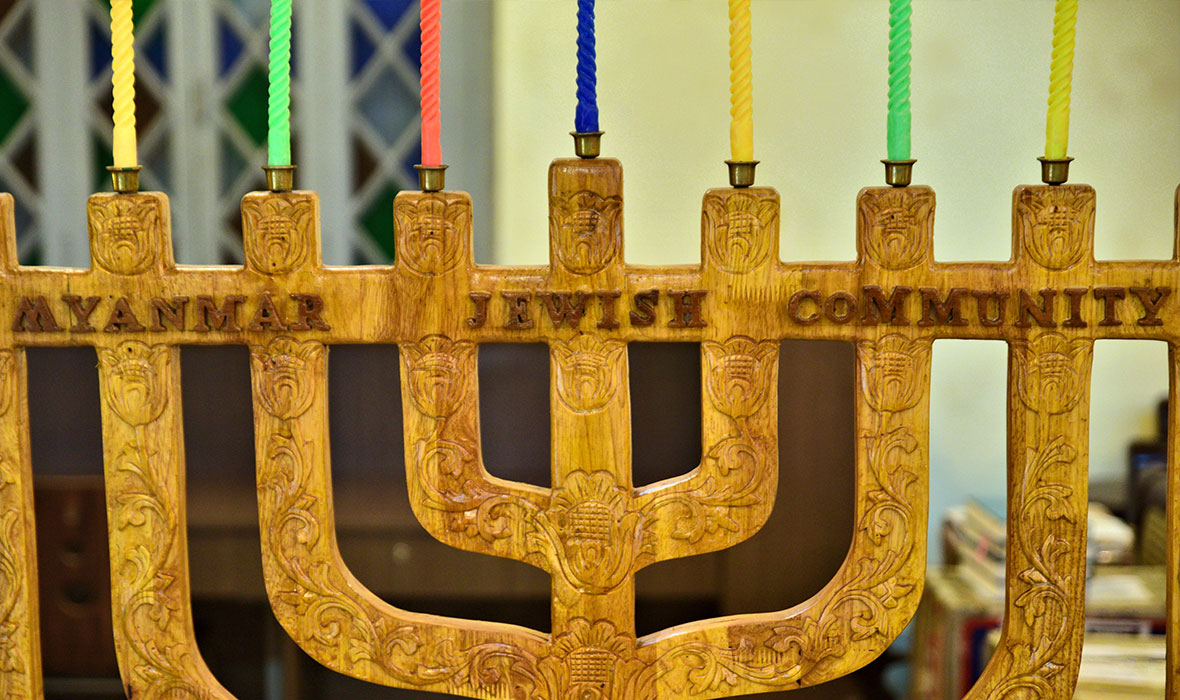 Mr. Samuels is carrying on the work of his father Moses Samuels, who for 30 years was the caretaker of the synagogue and the leader of Yangon's Jewish community before passing away in 2015. Born in 1950, Moses Samuels did not have to live through what was the most harrowing period for Myanmar's Jews. It was during World War II that the country's then-large Jewish community was devastated.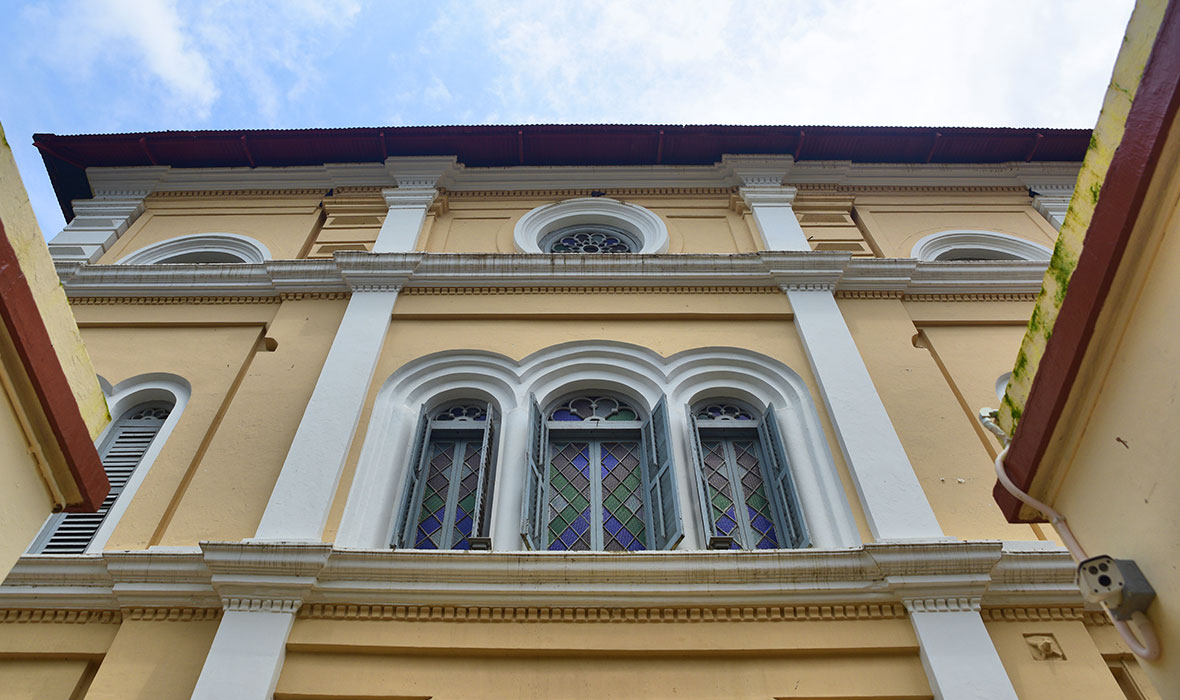 From the middle of the 19th century, many Jewish traders saw Myanmar, then called Burma, as an attractive and emerging economy and so relocated there from Iraq, Iran, and India. They created businesses based around rice and cotton and became valued members of Burmese society, living peaceful lives in the Buddhist-majority nation. It was in the 1850s that Musmeah Yeshua was designed by an Iraqi architect. Mr. Samuels said Jewish people had a "wonderful life" in Burma during the time of British Rule, which stretched from 1824 to 1948.
But during WWII Japan invaded Burma and it became a hostile environment for Jews. The Japanese suspected Burma's Jewish community of being allies of the British so they closed the synagogue for several months in 1942. The invading forces detained and questioned senior members of the community, including Mr. Samuel's grandfather. Fearing further persecution, many Jews left Myanmar and did not return. Twenty years later the Burmese military took control of the country and nationalized many businesses, prompting a second major exodus.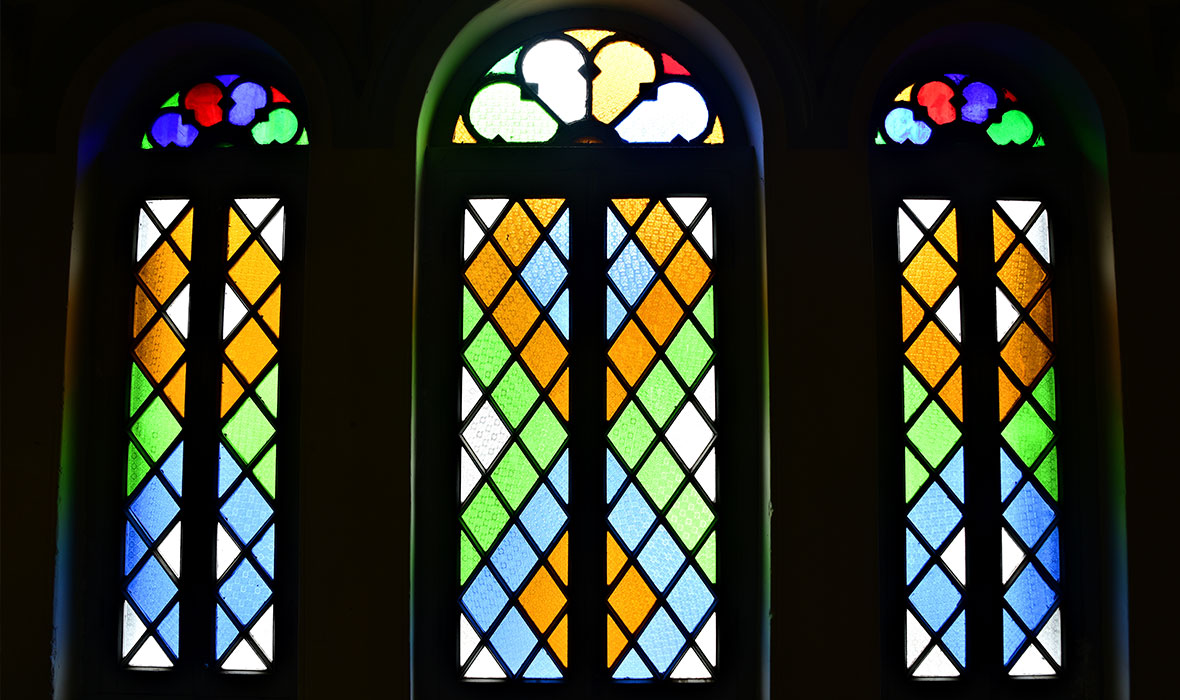 Yangon's Jewish community never recovered from these blows. But it was not erased, thanks to the spirit of men like Mr. Samuels and his father. Now, 56 years after the second wave of Jews left Burma, the country is starting to see a new influx. Not only are Jewish tourists visiting Yangon, but there are now as many as 80 expat Jews living in the city, according to Mr. Samuels. Just like back in the mid-1800s, Yangon is once again a flourishing and appealing center of commerce, offering business opportunities to foreigners. The city's Jewish community may never become as prominent as it once was. But it also will never disappear under the watch of the likes of Mr. Samuels.