Rosewood Hotels & Resorts is continuing its foray into Southeast Asia, with an announcement Thursday that they would be opening Rosewood Yangon in the winter of this year, the brand's first in Myanmar. Rosewood was appointed by Prime Residence, a partnership established by Kanok Furniture and Decoration of Thailand and Jewellery Luck Group of Companies.
"With its stunning vistas, awe-inspiring architecture, rich history and culture, Myanmar and Yangon are perfect examples of a Rosewood destination, and we look forward to introducing our affluential explorers to this destination," says Sonia Cheng, chief executive officer of Rosewood Hotel Group. "Already an emerging regional business center, Yangon is a wonderfully dynamic city with deep cultural traditions and is a perfect gateway for our discerning guests to discover the wonderful landscapes and culture of Myanmar."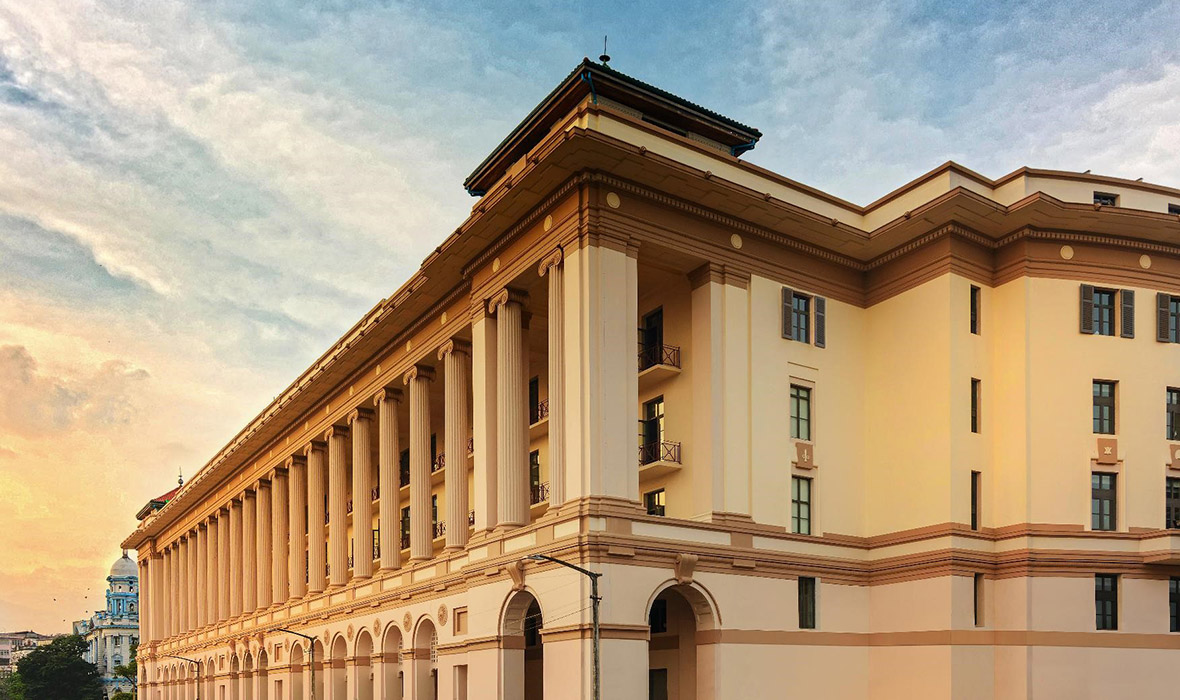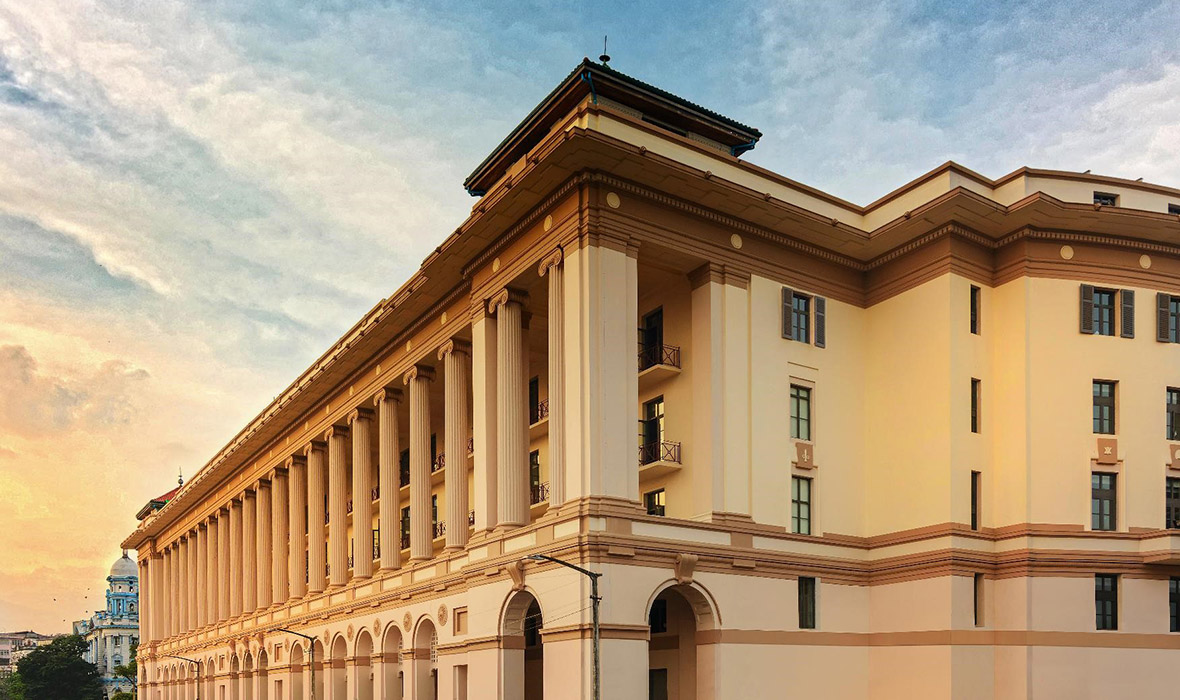 Located in The Strand, this new property will be housed in a stunning heritage building originally constructed in 1927 as the New Law Courts by architect Thomas Oliphant and Doorman Long UK, the engineers behind the iconic Sydney Harbor Bridge, according to an announcement by Rosewood. Yangon Heritage Trust was invited to scrutinize design and construction through the entire development.
The property is the first building to receive approval from Yangon Heritage Trust, founded in 2012 by Dr. Thant Myint-U, the renowned Burmese writer and historian, for a Conservation Management Plan that permitted a carefully executed restoration of a historic structure, Rosewood's announcement stated, noting in particular the Heritage Room on the hotel's fourth floor.
"We are thrilled to partner with Rosewood Hotels & Resorts and bring this prestigious ultra-luxury brand to Myanmar", says Supalak Foong, managing director of Prime Residence. "Our two companies share an unswerving dedication to detail that can be seen in this beautiful, one-of-a-kind property. In this emerging, culturally vibrant destination, Rosewood Yangon will help to bring the beauty of Myanmar to the world stage."
The new The Strand property from Rosewood is conveniently located for the Bogyoke Aung San Market as well as cruises down the Yangon River and sightseeing at the Shwedagon Pagoda.
Rosewood Yangon will feature 209 rooms, and most guestrooms will feature patios and balconies with Yangon River or landscaped internal courtyards views, according to Rosewood's announcement.
The hotel will also offer five dining venues featuring local, Asian, and internationally-influenced cuisine, including a residential-style tea lounge and patisserie, a Cantonese restaurant, a convivial brasserie, a bar and cigar lounge, and a rooftop bar, Rosewood's announcement stated. The hotel will also offer a classic men's grooming salon, a beauty bar, and an artisanal leather workshop.
Rosewood Yangon will be Rosewood's sixth property in Asia. Over the last year, Rosewood has opened Rosewood three destinations in Southeast Asia, including Phuket, Phnom Penh, and Luang Prabang, with Rosewood Bangkok on the horizon. In China, Rosewood will add to its Beijing destination with properties in Guangzhou, Hong Kong, and Sanya, a growing beach destination.