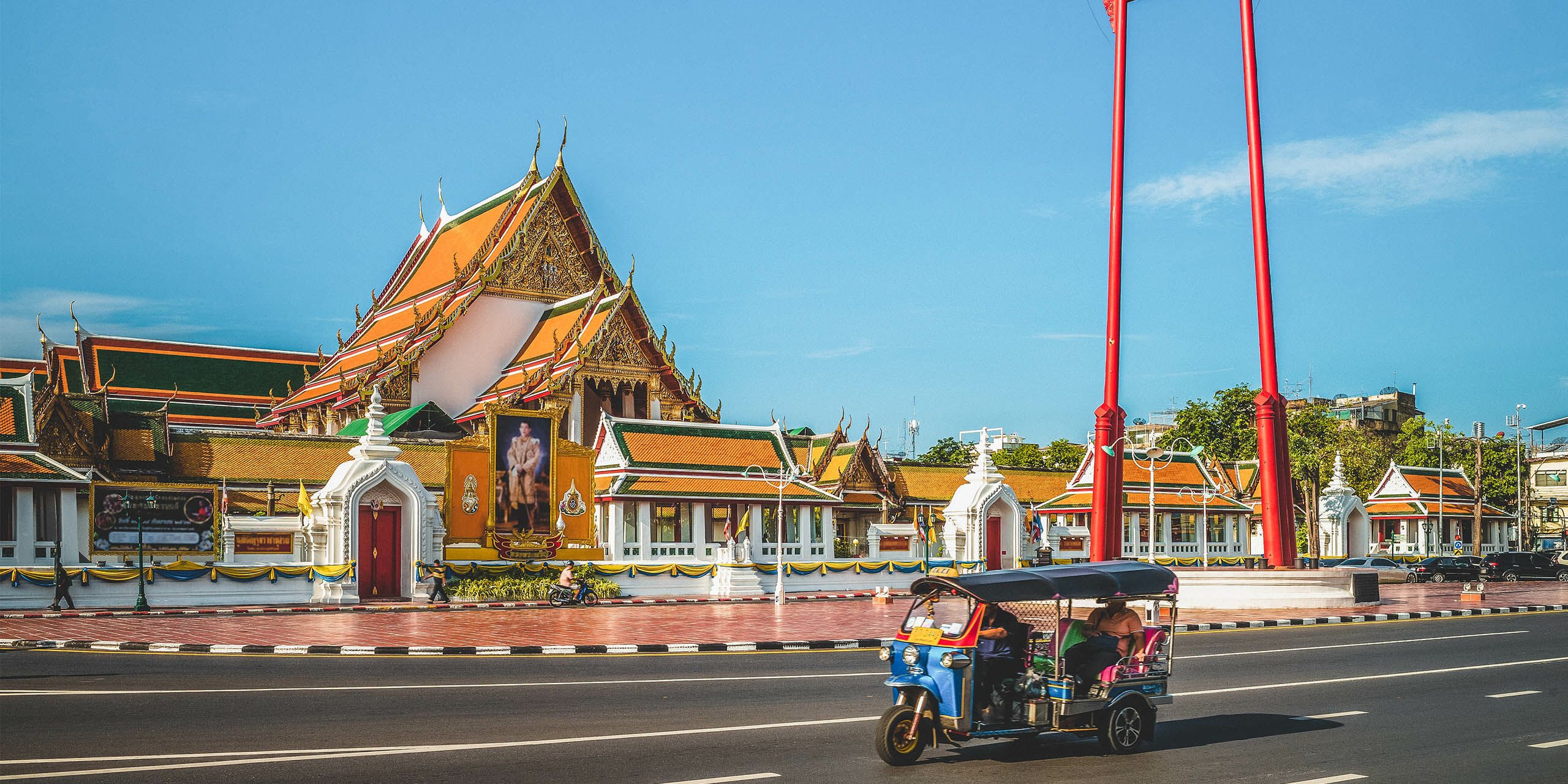 Take advantage of the relatively calm mid-morning traffic situation by taking a cab ride to Bangkok's old city to explore its myriad royal and religious highlights. Kick off the stroll at beautiful Wat Suthat, home of Thailand's biggest wi-hahn (main chapel), and the Giant Swing, a towering landmark formerly used for Brahmin ceremonies. From there, it is an easy walk (or short tuk-tuk journey) to other big-hitting sights that include Wat Saket (Golden Mount), the Grand Palace, and Wat Pho, famous for its giant reclining Buddha.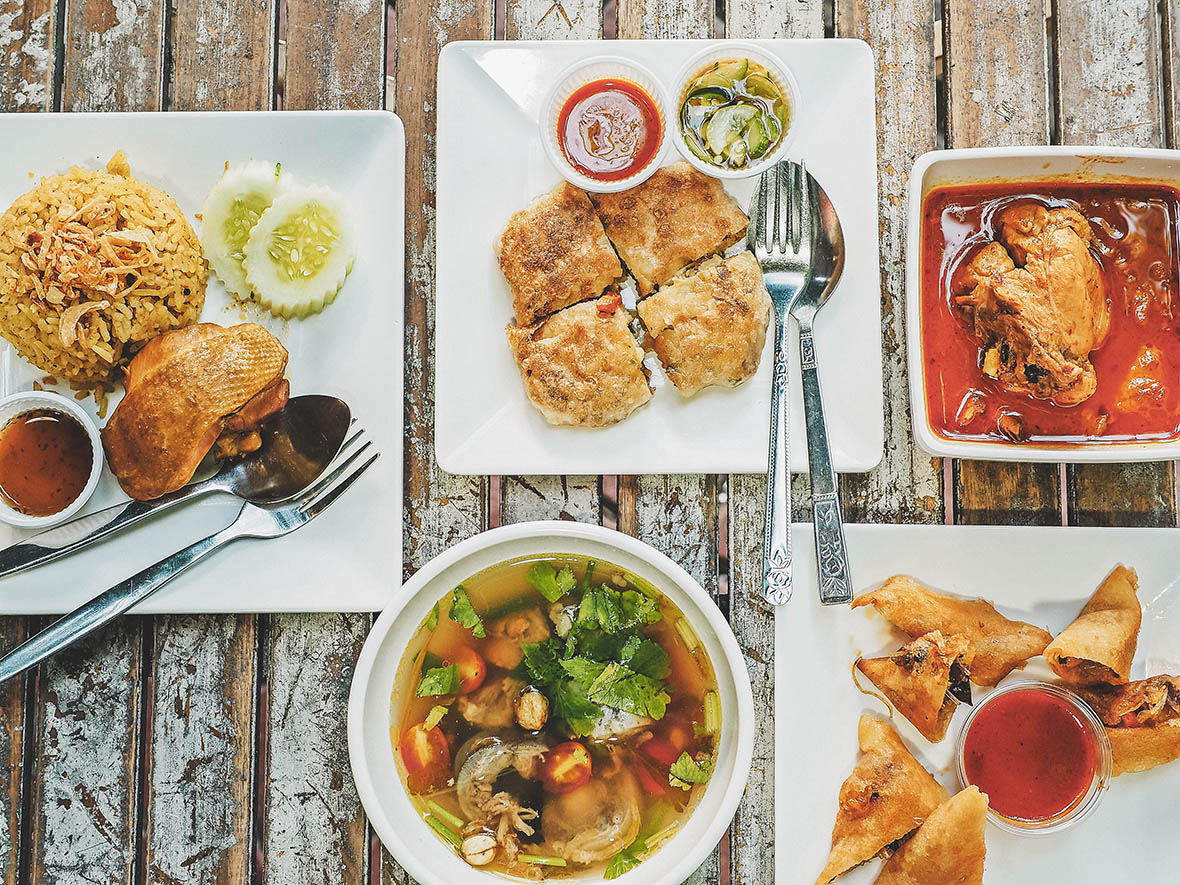 Phra Arthit Road is a brisk walk or short car ride away from the royal sights. Head straight to Roti Mataba, a Thai Muslim restaurant, for lunch. It's been dishing out crispy roti (a type of bread) with curry for around six decades now, and dishes to try include mutton curry and oxtail soup. Undoubtedly, the star dish is the mataba, which features spicy fillings stuffed into a roti before it's pan-fried. You can choose to dine in the shabby but atmospheric restaurant or order takeaway and devour the flaky, spicy goodness by the banks of the Chao Phraya River.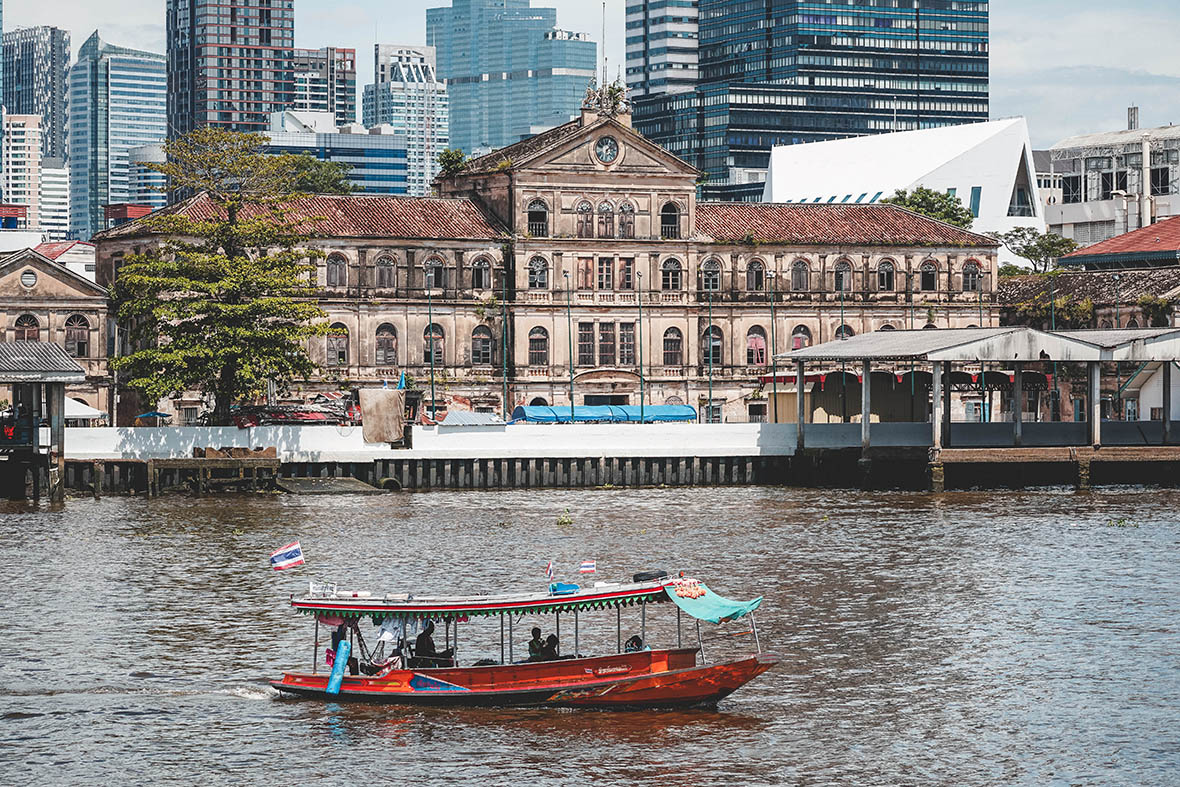 From Roti Mataba, cross the road to Pra Arthit Pier and catch the Chao Phraya Express Boat downriver to Si Phraya Pier. The journey along Bangkok's so-called River of Kings is a memorable excursion all of its own. Elbow your way to a vantage point at the side of the boat and observe the passing cargo barges, riverside communities, and landmarks. The latter include Wat Arun — one of Bangkok's most striking temples — the legendary pile the Mandarin Oriental Hotel and the Old Customs House, dating from 1888 as one of the many European-style buildings commissioned by King Chulalongkorn. Designed by Italian architect Joachim Grassi, its dilapidated Palladian grandeur has made it a favourite setting for photo and movie shoots.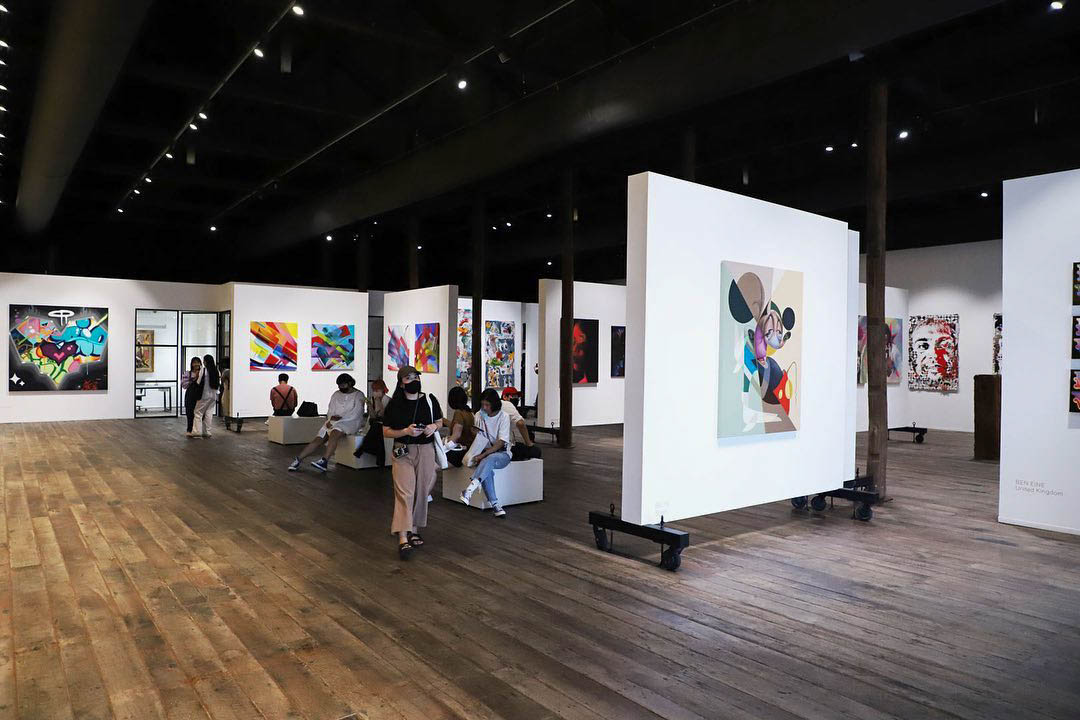 Back on dry land, it's a short walk from the pier to Warehouse 30, a hub for Bangkok's creative community designed by leading Thai architect Duangrit Bunnag. Transforming a grouping of WW2-era warehouses, Bunnag and his collaborators have established a creative hub teeming with galleries, dining venues, boutiques, and pop-up shops. The revolving cast of vendors at the complex changes regularly. Highlights at the time of writing include Aurum Gallery, vintage retailer Horse Unit, and The DAG, a hip communal dining venue. Be sure to stop by P. Tendercool, just across the road from Warehouse 30, for a browse. Reclaimed colonial-era hardwood, Burmese teak, and gleaming brass add a distinctive flair to the bespoke furnishings at this boutique.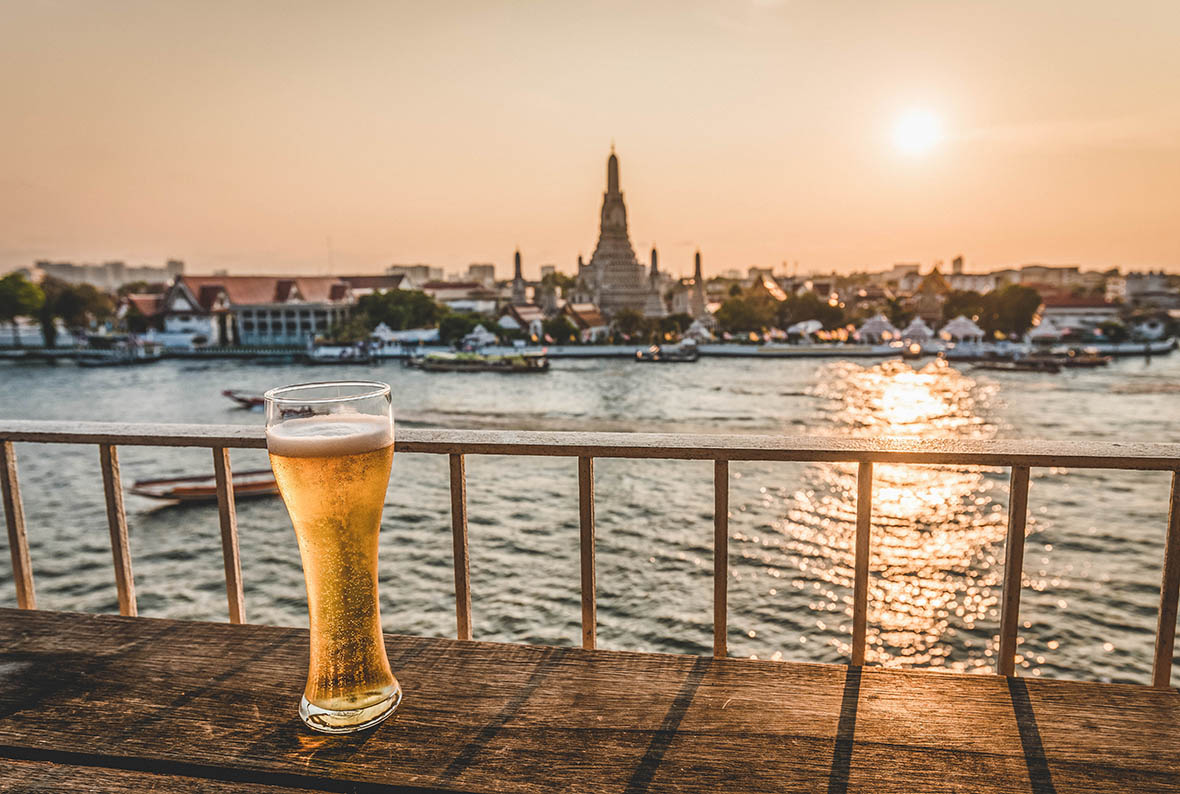 Even its biggest fans would agree that Bangkok's heat and traffic make it a draining place. Thankfully there's plenty of scope for liquid replenishment at the end of a busy afternoon. One of the most pleasant places to down a refreshing beverage is Jack's Bar, a 10-minute stroll along Charoen Krung Road from Warehouse 30. The rough and ready shack by the river next to the Shangri-La Hotel is no longer a secret. It even evolved its drinks list to encompass wine, bubbly and imported beer (before it was Leo, Singha, Chang, or, er, Leo). But it remains a gilded place to round off an action-packed itinerary in Thailand's charismatic capital.