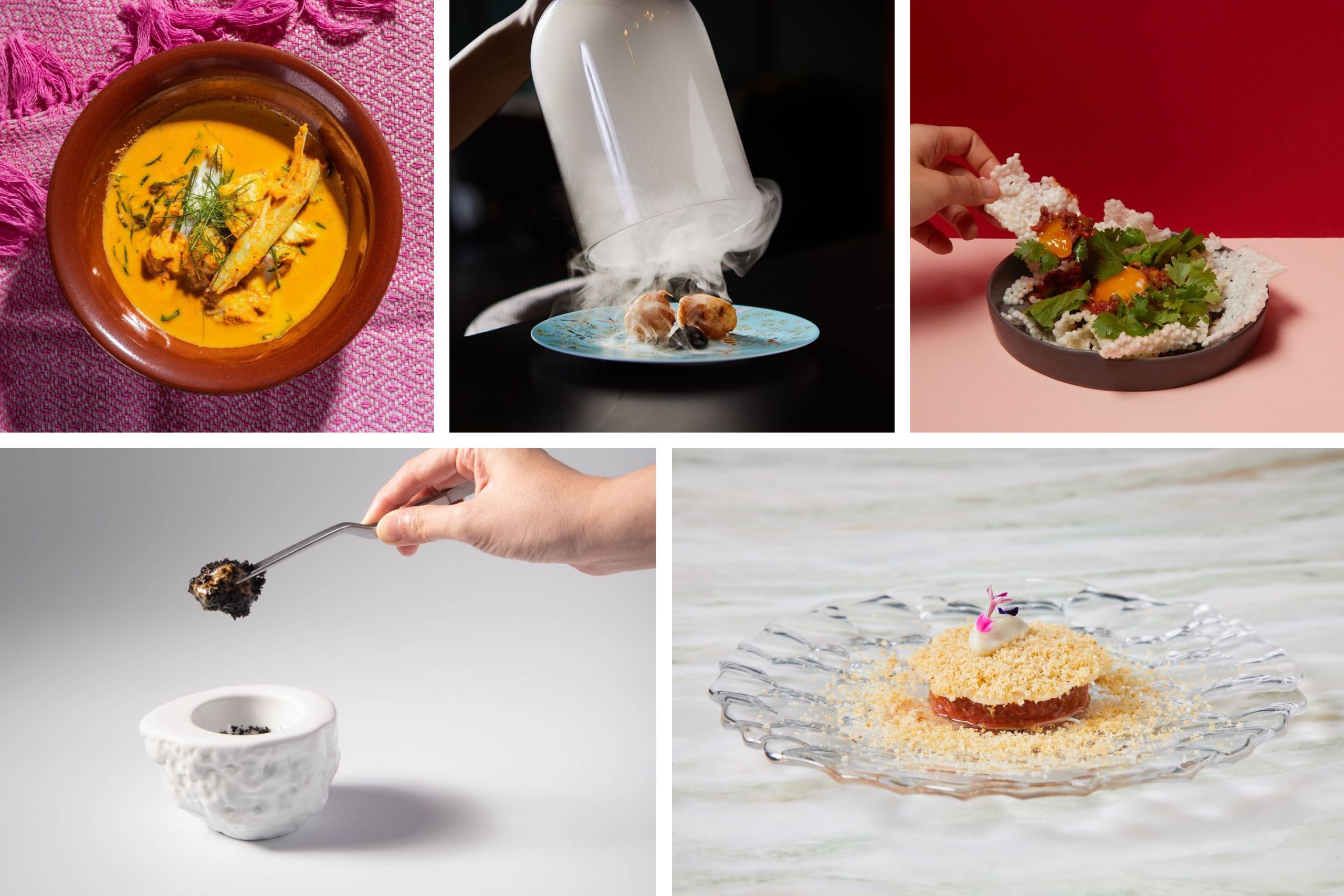 In common with other cities around Asia, Bangkok's dining culture was halted in its tracks by COVID-19. As lockdown bit hard, the city's restaurants were limited to delivery-only — not an ideal showcase for expensive multi-course tasting menus. Few predicted that Bangkok's fine dining scene would bounce back with such vivacity. But while the pandemic has certainly caused catastrophe for some venues it has not caused irreparable damage to the uppermost echelon of the city's dining scene. Some familiar favorites are no more. Those that have remained have been forced to evolve in the face of adversity. Others still have emerged during this painful period to inject new momentum into the gourmet scene in Thailand. Here are some of the top tables you may not have noted before. Indeed, an already star-studded cast has witnessed the advent of several new contenders.
IGNIV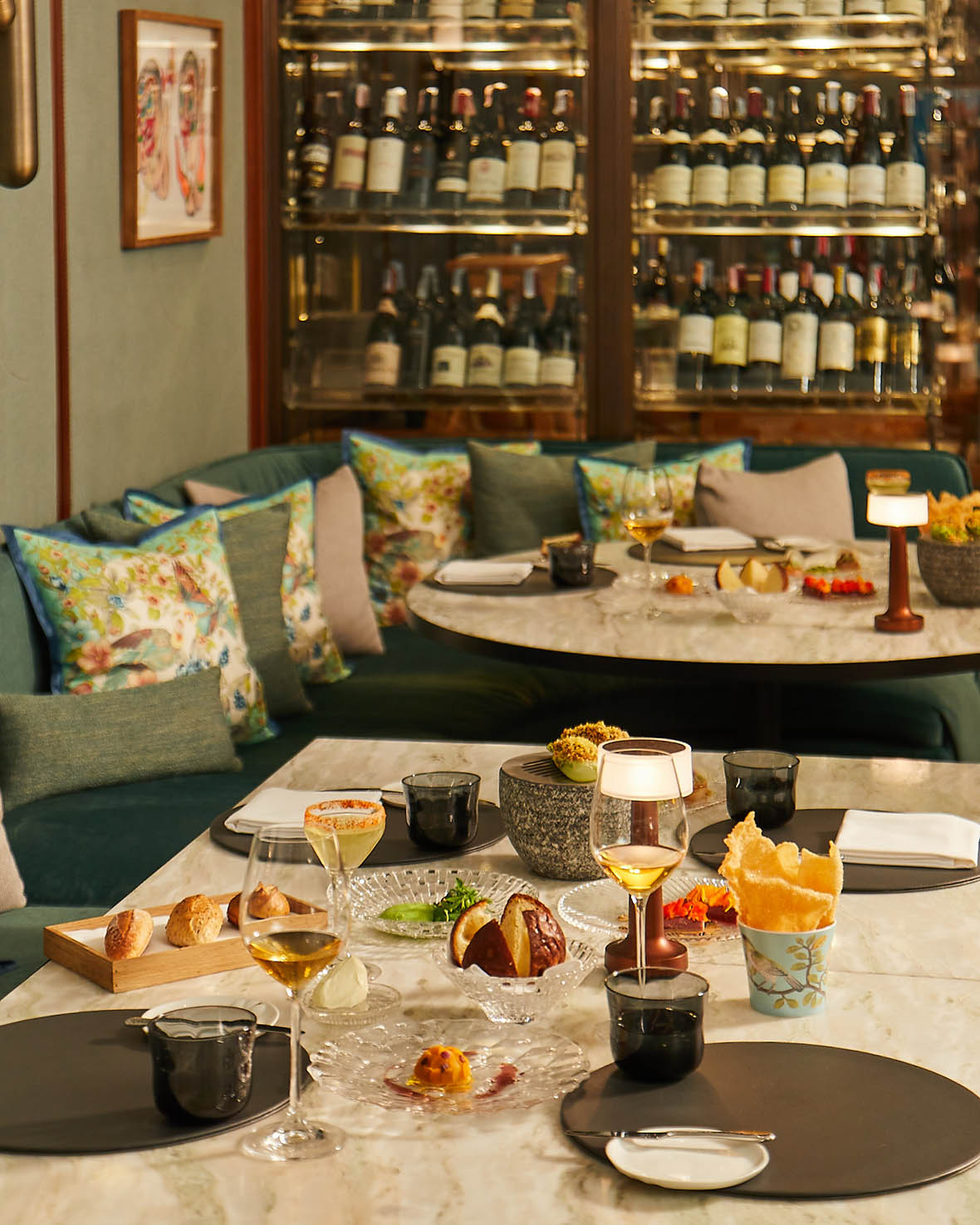 After a successful pop-up in 2018, Swiss chef Andreas Caminada opted to make a permanent home for his fine-dining sharing concept at the swanky St Regis Hotel.
His decision to make Bangkok the first location for IGNIV outside Switzerland has been a prescient one.
Thai fine dining lovers are flocking to the sleek dining room — a space conceptualised by acclaimed Spanish interior designer Patricia Urquiola — to partake in a dining experience that fuses modern European cuisine with a hands-on sharing ethos that jives with Thailand's family-style eating culture.
"Sharing time and enjoyment is a central element of the experience at IGNIV," says head chef David Hartwig. "We want to bring people together and create a special place amid the pulsating city life of Bangkok. A place where guests consciously laugh and share the joy of our IGNIV kitchen."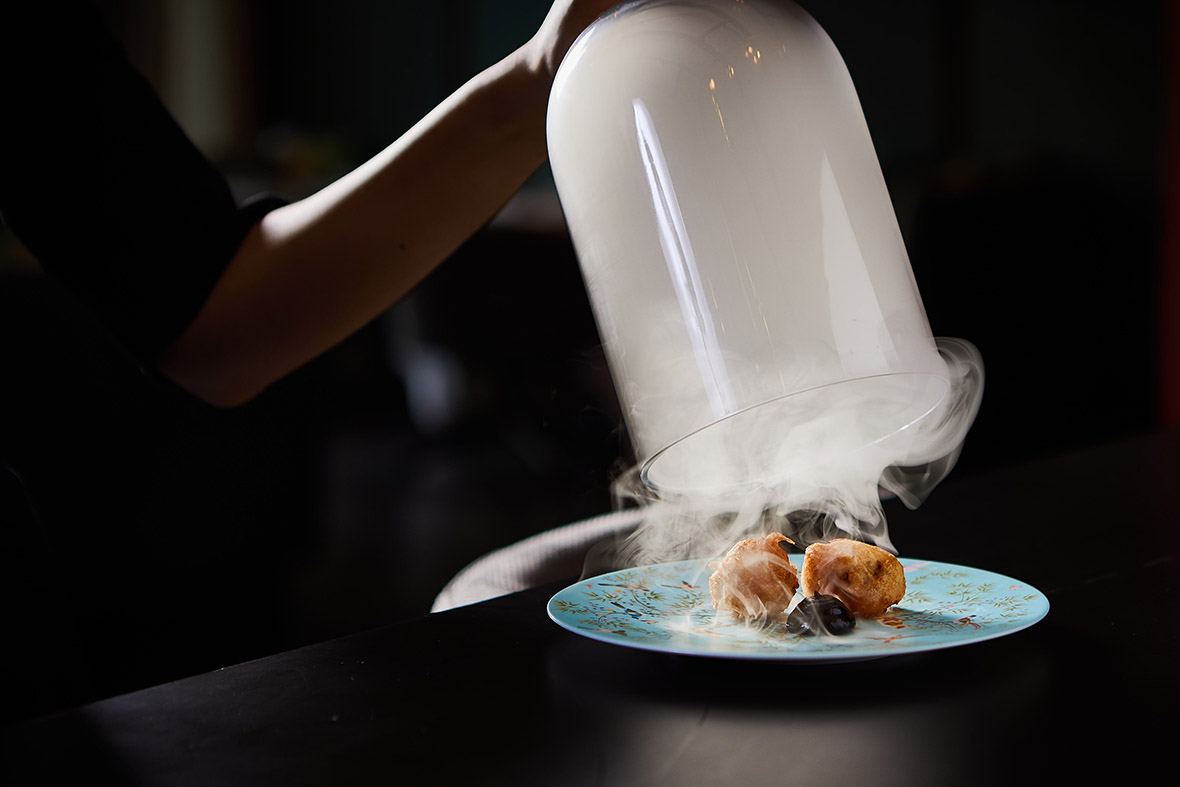 To that end, Hartwig and his German partner in cuisine pastry chef Arne Riehn are serving up alchemy in generous portions. Menu highlights range from delicate beef tartare enlivened by finely grated raw hazelnuts and a showstopping dish of fresh smoked Hamachi grilled to tender perfection tableside.
Sweet sensations, meanwhile, include rich chocolate tart served with mango cream and the venue's signature "candy store" where guests can pick and mix house-made goodies like chocolate bark, fruit jellies and Madelines.
"We appreciate the deep cultural connection to good food that Thai people have," adds Hartwig. "And our urban but sociable concept fits in very well with the lively atmosphere here in Bangkok."
Here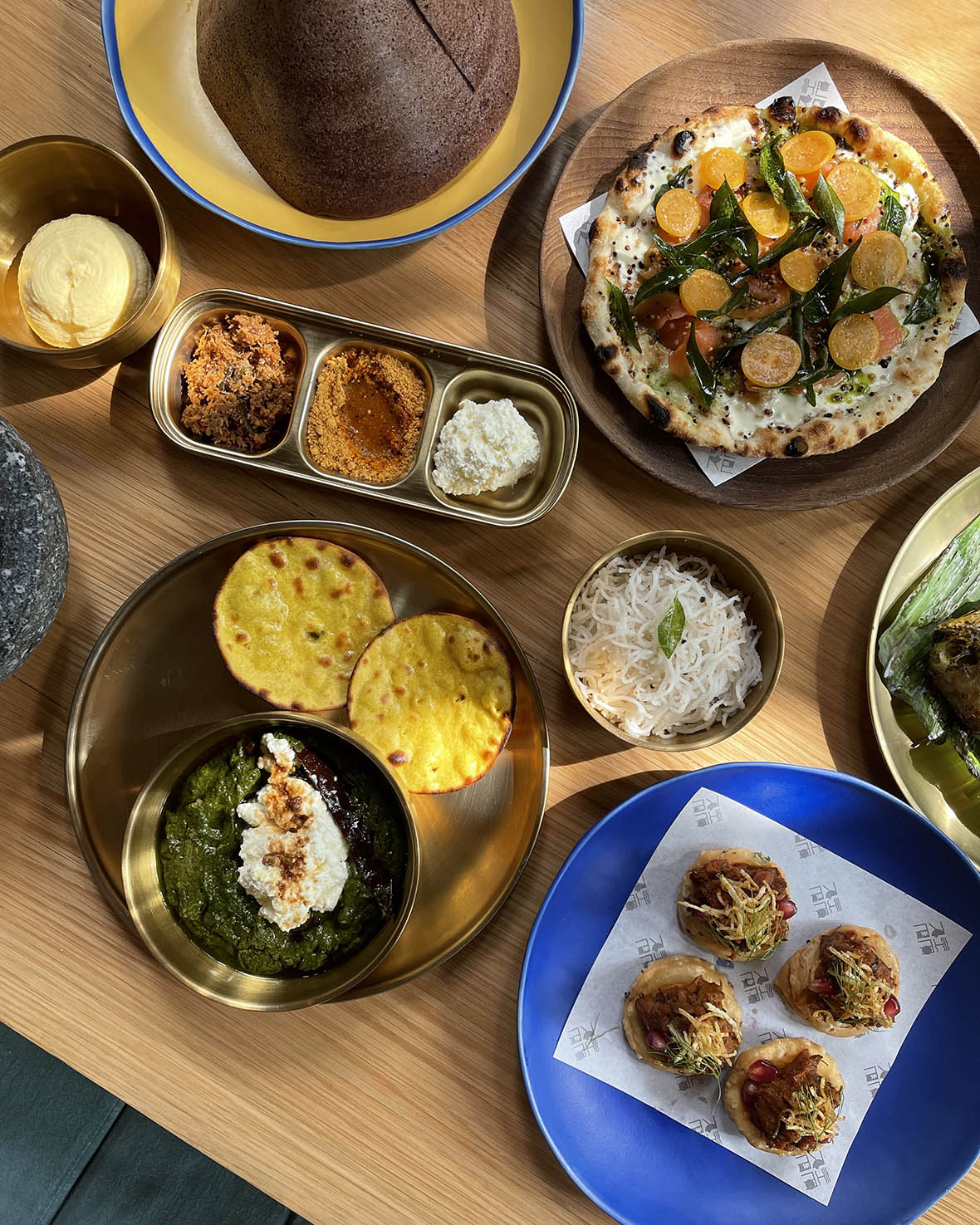 Chef Garima Arora originally trained as a journalist before ditching her pen and notebook in favor of a kitchen knife. And she's been writing a new chapter in her rise to the pinnacle of Bangkok's culinary scene with Here. The Mumbai-born chef became the first Indian woman to earn a Michelin star with her pioneering Bangkok venture Gaa. A sense of playfulness and willingness to experiment with unexpected flavor combinations marked her out as a maverick. This willingness to throw a curveball or two shines through at Here. When it opened, the venue was billed as a brunch spot with a distinct Indian tinge. But while the casual, breezy vibe remains the remit has expanded and all items on the menu are now available all day. Diners can still while away lazy late mornings in the venue's sun-dappled dining space over breakfast-inspired creations such as black rice dosa with house-made butter and coconut jaggery chutney and smashed spiced eggplant with eggs. More substantial offerings, meanwhile, include curried tiger prawns with crispy rice noodles and banana wrapped grilled fish. Also notable is a variety of topped naan bread that range from spicy, savory finishes like spiced potato, green chili and Stracciatella to a decadently sweet version with candied ginger, lime, sour cream, and coconut ice cream.
Charmgang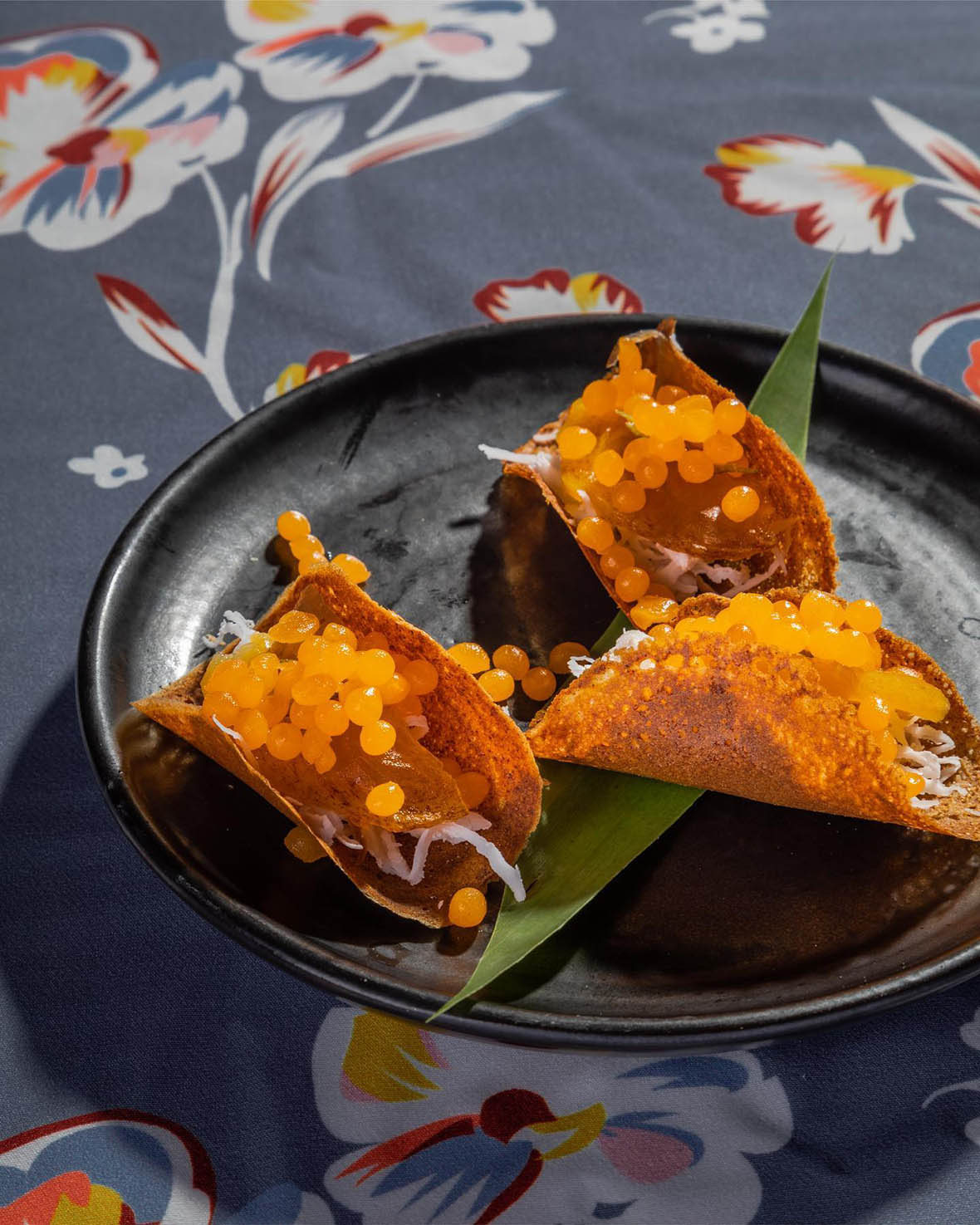 Geravich 'Mew' Mesaengnilverakul, Aruss 'Jai' Lerlerstkull and Atcharaporn 'Aew" Kiatthanawat — the trio behind Charmgang — are long-standing friends and collaborators. And their camaraderie shines through at a venture that combines homely humility with significant culinary panache. Working studiously in an open kitchen inside a stylishly converted shophouse a stone's throw from Bangkok's iconic Hualamphong Railway Station, the trio applies their chops to concise, compelling set menus. These change every three-to-four weeks with new dishes rotated alongside established signatures. While the young chefs are not afraid to apply innovation, they are mindful of the need to balance sweet, salty, sour and spicy tastes: The four key elements of Thai cuisine. They do so successfully in a curry with smoked kingfish and pennywort and a smoked duck salad with Marian plum. Desserts are also on the money with sapodilla in fresh coconut milk providing a perfect palate-cleansing finale to a memorable meal.
Potong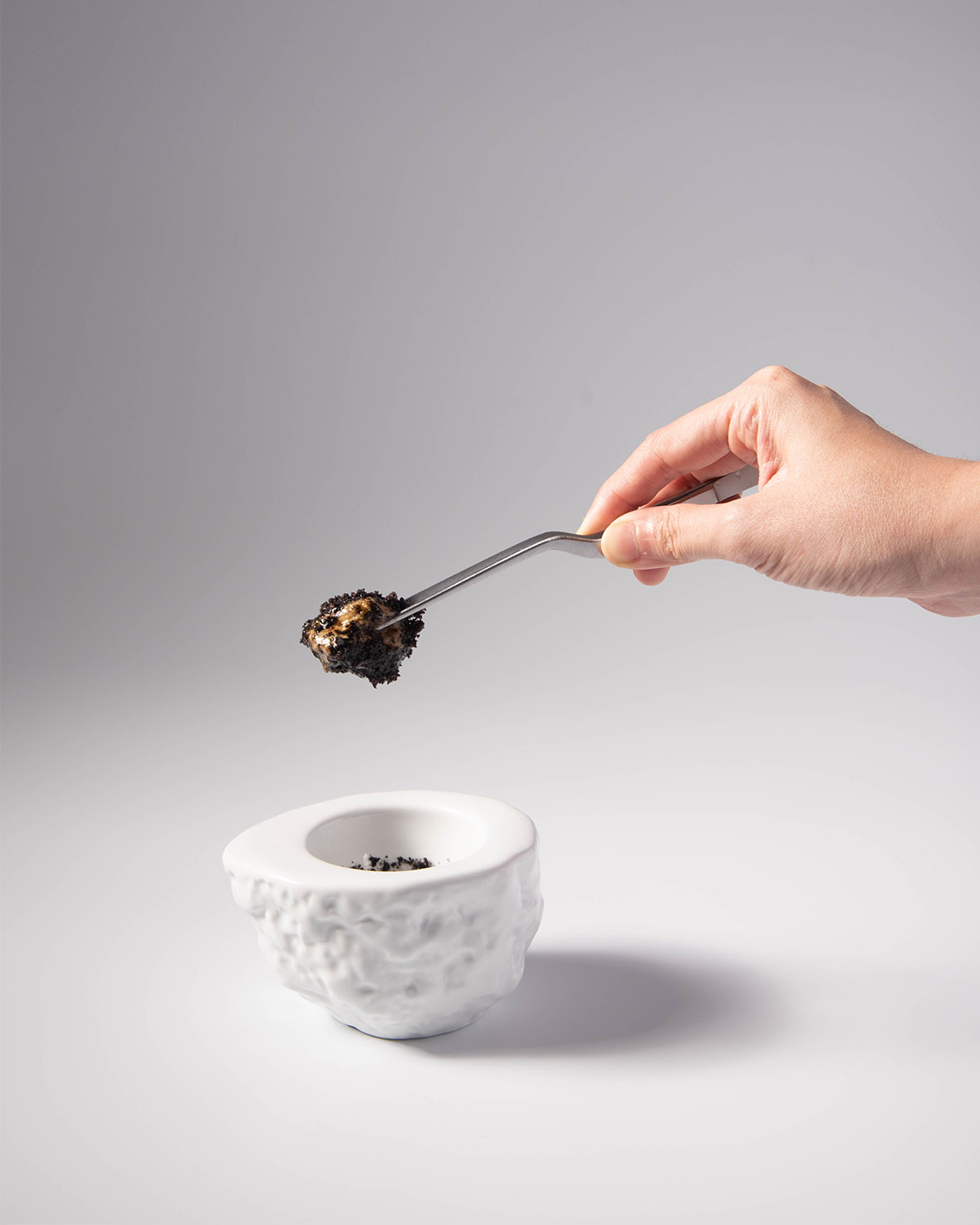 The juxtaposition between old and new is evident at Potong, where acclaimed celebrity chef Pitchaya "Chef Pam" Utarntham is flying the flag for progressive Thai Chinese cuisine in her family's former residence. At Potong, she mines inspiration that has been with her since early childhood. "What I want to do at Potong is to use my experience as a professional chef to elevate the humble dishes I grew up eating." The handsome 120-year-old building that houses the restaurant is a prime example of Sino-Portuguese architecture and has been painstakingly restored. But Chef Pam is confident that her progressive dishes will at least share the social media spotlight. Noteworthy items include an amuse-bouche inspired by the Thai Chinese tradition of greeting friends, families, and guests with an orange. What appears to be a plump orange is white chocolate encapsulating citrus kombucha. Other standouts, meanwhile, include 13-day hay-aged duck breast, Angus beef ribs and rice bowls presented on a lazy Susan: a feature of every self-respecting Thai Chinese dining room set-up.