WRITTEN BY
Tyler Roney
PUBLISHED ON
February 1, 2018
LOCATION
Maldives
In late February, freediving enthusiasts will be in for a breathtaking opportunity to practice with and learn from world-record holder Umberto Pelizzari, considered one of the greatest freedivers of all time.
"We'll go underwater together, we'll have freediving workshops, snorkeling lessons, we'll breathe, we'll practice yoga to relax, and we'll spend moments together with lectures and speeches," Umberto said in an Instagram message from Soneva Fushi.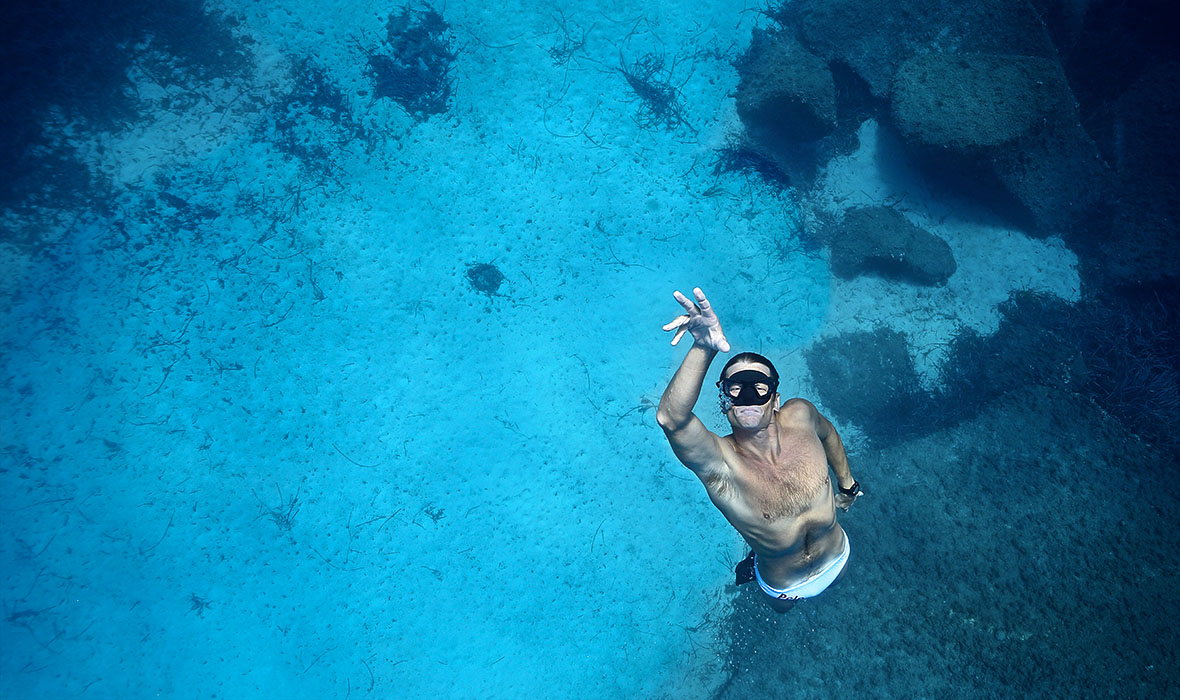 The Italian freediver achieved the world record in constant weight in 1990, reaching 65 meters. He also set records for variable weight at 95 meters and in the No Limits apnea he descended a lung-busting 118 meters.
Now, this expertise can be experienced firsthand at one of the most luxurious private resorts in the Maldives. From February 20 to 27 this year, in-house guests at Soneva Fushi will be able to avail themselves of Umberto's tales and expertise, with discounts for advance bookings.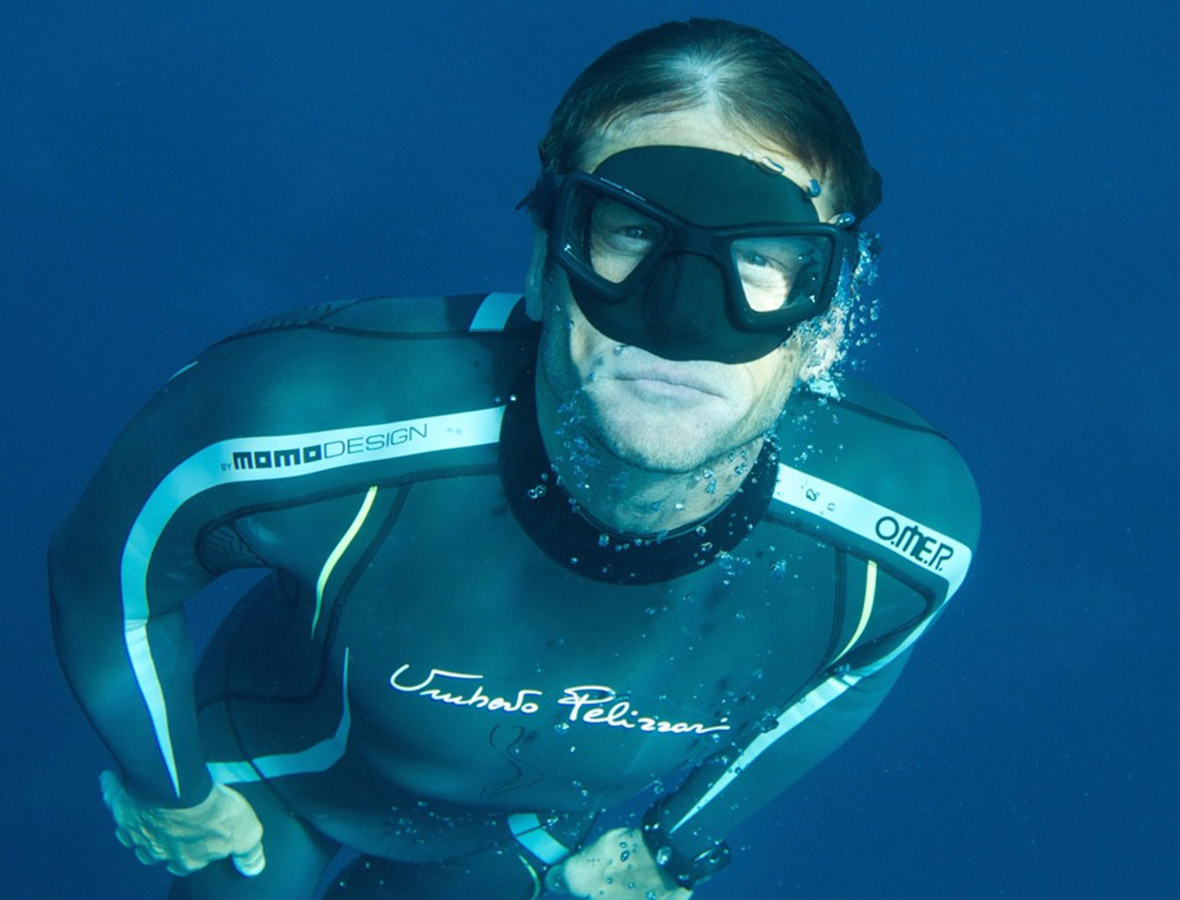 Immortalized with his rival Francisco "Pipin" Ferreras in the 2001 IMAX film Ocean Men: Extreme Dive directed by underwater photographer Bob Talbot, Umberto has authored books on freediving and formed the Apnea Academy, a well-respected school for instruction and research on freediving.
Prices for classes with Umberto Pelizzari vary depending on the nature of the activities and the date.
The waters around Soneva Fushi are those of the Baa Atoll, the Maldives' only UNESCO World Biosphere reserve. The diversity and density of marine life are high – even for a diving destination such as the Maldives – and snorkeling, diving, and other underwater activities are a major feature of Soneva Fushi experiences.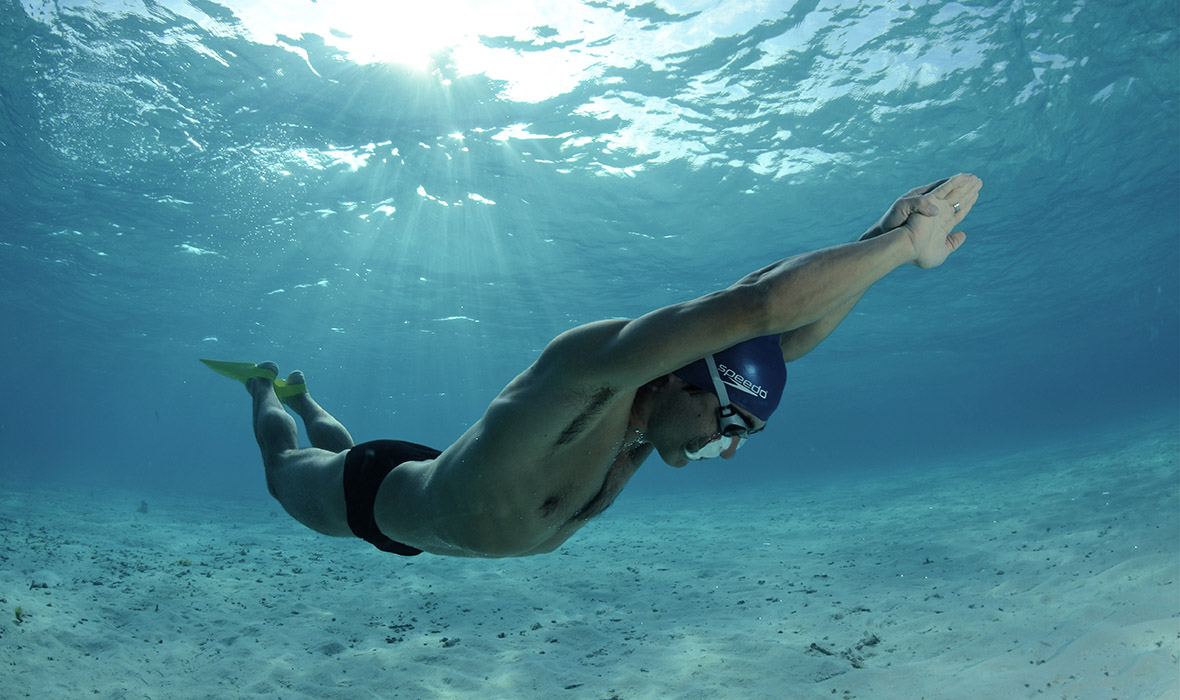 In addition to freediving, Soneva Fushi offers guided snorkeling with their resident marine biologist who takes travelers through the surrounding reef life, which includes moray eels, lionfish, octopus, lobsters, sleeping parrotfish, and bioluminescent plankton.
"Baa Atoll, where Soneva Fushi is located, is world famous for manta ray spotting particularly in the Hanifaru bay area," Arfinn Oines, for social and environmental conscience at Soneva told Travelogues last year. "There are options to see manta rays in and around Soneva Jani, which is located in Noonu Atoll about 1.5 hours north of Soneva Fushi by boat. Turtles you can find on both resorts."
One of the more exceptional elements of the Baa Atoll life are the manta rays in June through October. If conditions are favorable, guests are taken to Hanifaru Bay, located only 20 minutes by speedboat from Soneva Fushi, which has one of the world's largest population of manta rays feeding on the plankton rich waters. For those that would like to dive but prefer to breathe while doing so, Soneva Fushi's Soleni Dive Center's multi-lingual PADI instructors offer classes for all levels.
Even for the luxury-resort laden Maldives, Soneva Fushi stands out as a luxurious destination. Soneva Fushi is found on the island of Kunfunadhoo in Baa Atoll, one of the largest islands in the Maldives, reached via a 30-minute seaplane flight from Malé International Airport or a 20 minute domestic flight to Dharavandhoo followed by a 12 minute speedboat ride.
The accommodations range from the 235-square-meter one-bedroom villa to the nine bedrooms of the 5,540 square meter private reserve. Featuring signature barefoot luxury of Soneva properties, Soneva Fushi also offers an array of dining options, including Sobah's Restaurant from "Best Chef in the Maldives" award winner Chef Sobah.