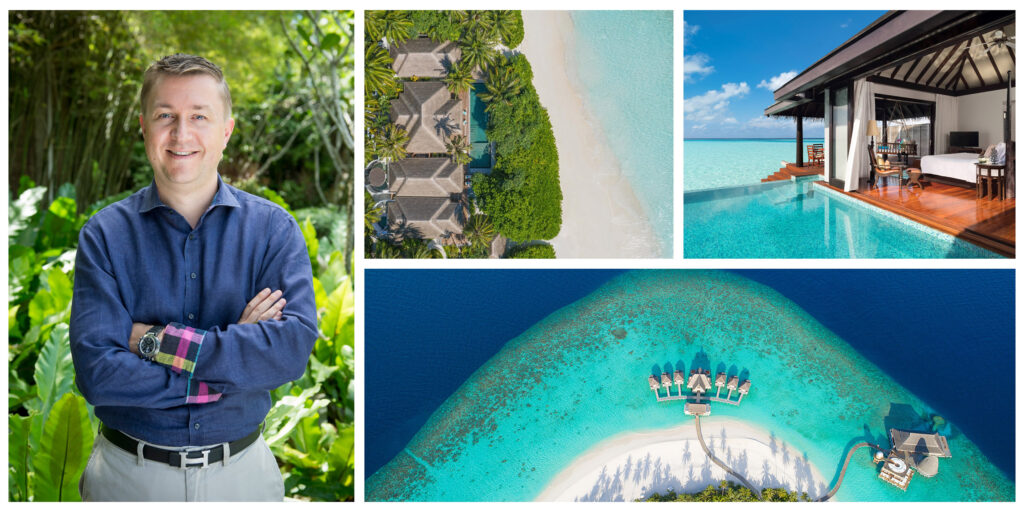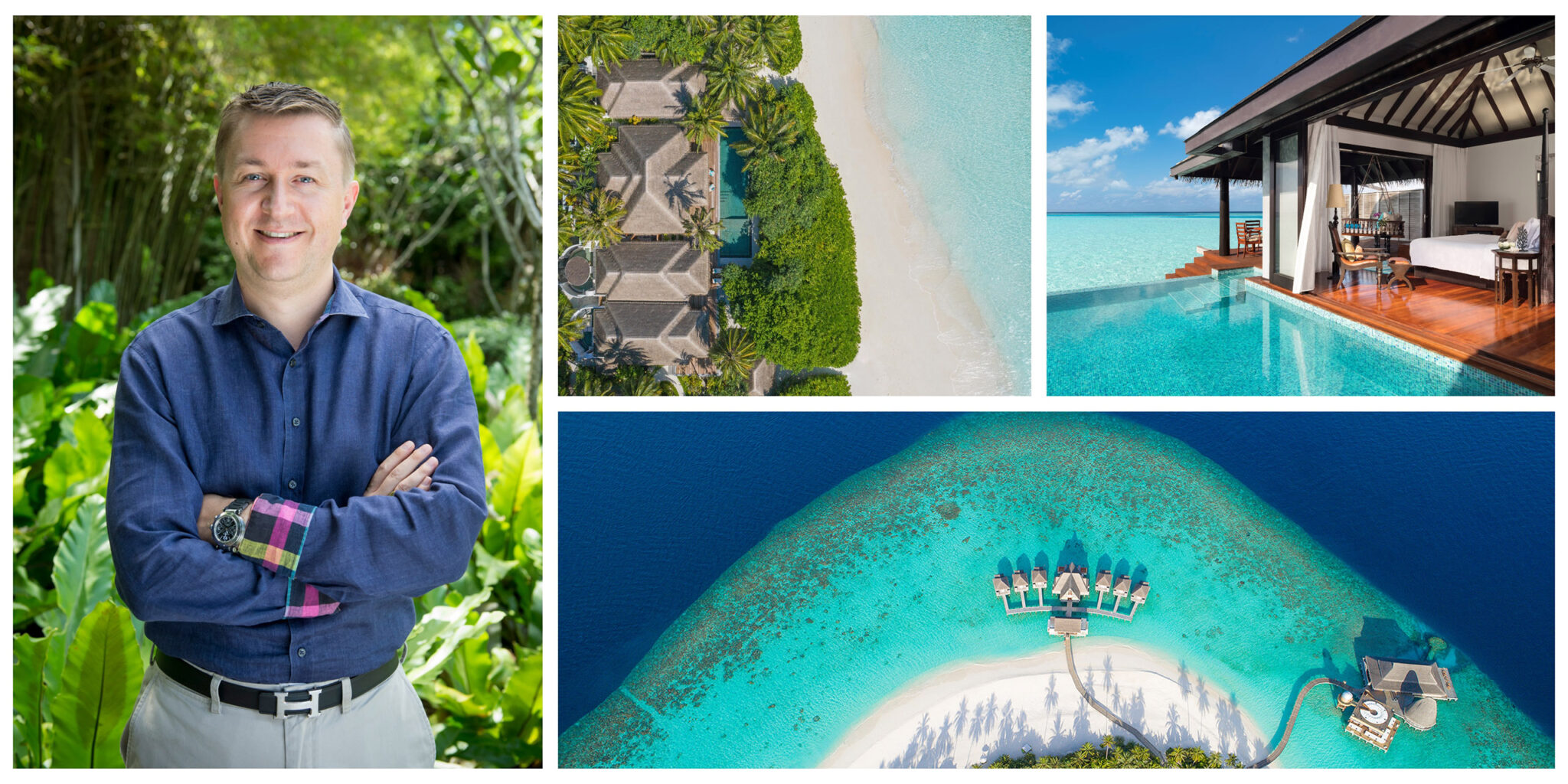 The Republic of Maldives was hit hard by COVID-19 travel restrictions, with a large part of the economy relying on a stream of high-end travelers seeking out overwater villas and the underwater wildlife. As the Maldives takes tentative steps toward reopening, General Manager Giles Selves — who helms Anantara Dhigu, Anantara Kihavah Maldives Villas, Anantara Veli and Naladhu Private Island — speaks to Remote Lands on the future of travel in Asia's island paradise.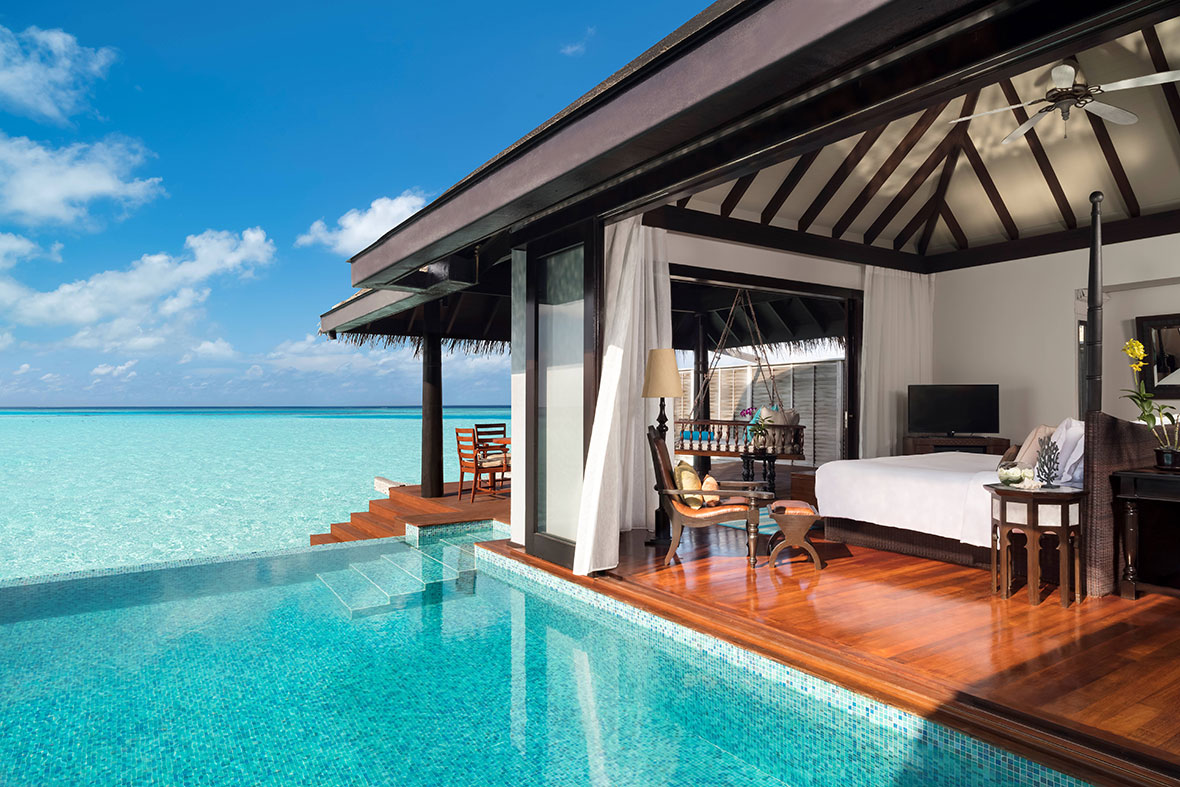 The Maldives has already started accepting some charter jets in the post-COVID world. When will the Maldives get back to normal for international travelers?
In conjunction with the Safe Tourism guidelines that the authority is in the process of finalising, the recent announcement by the Tourism Ministry about reopening the borders in July is very positive. Private charters flights are being accepted as you've pointed out, and the hope is to see commercial passenger flights being resumed in the coming weeks in the Maldives, as well as in other gateway transit points.
In a post COVID-19 world until a permanent solution can be found, whether in the form of a vaccine or a treatment, the expectations of normality in travel have been forever altered. In a destination where tourism is the leading driver of the economy the reality we should prepare for as tourism partners, is to work on the implementation of measures including pre-flight or on-arrival rapid testing, to safely co-exist with the virus at this stage in order to restore traveller confidence. This is something which we continue to work closely with the local authorities and our corporate office on.
The geographical dispersion of the Maldives and the resorts situated on their own individual islands, presents a naturally placed environment for travel in a post COVID-19 world concerned with social distancing. With the Maldives being such a desired destination for most people, we should see luxury travellers returning here more rapidly than other places, as they can vacation here in seclusion. All our villas are self-contained and fitted with individual pools, and on islands such as Naladhu and Kihavah, where we've received private island buyout enquiries, these villas are exceptionally private. Designed for long stays, they feature ample outdoor areas for dining and relaxing, where guests can truly experience the sense of privacy and space, and the luxury of seclusion and service in a safe environment.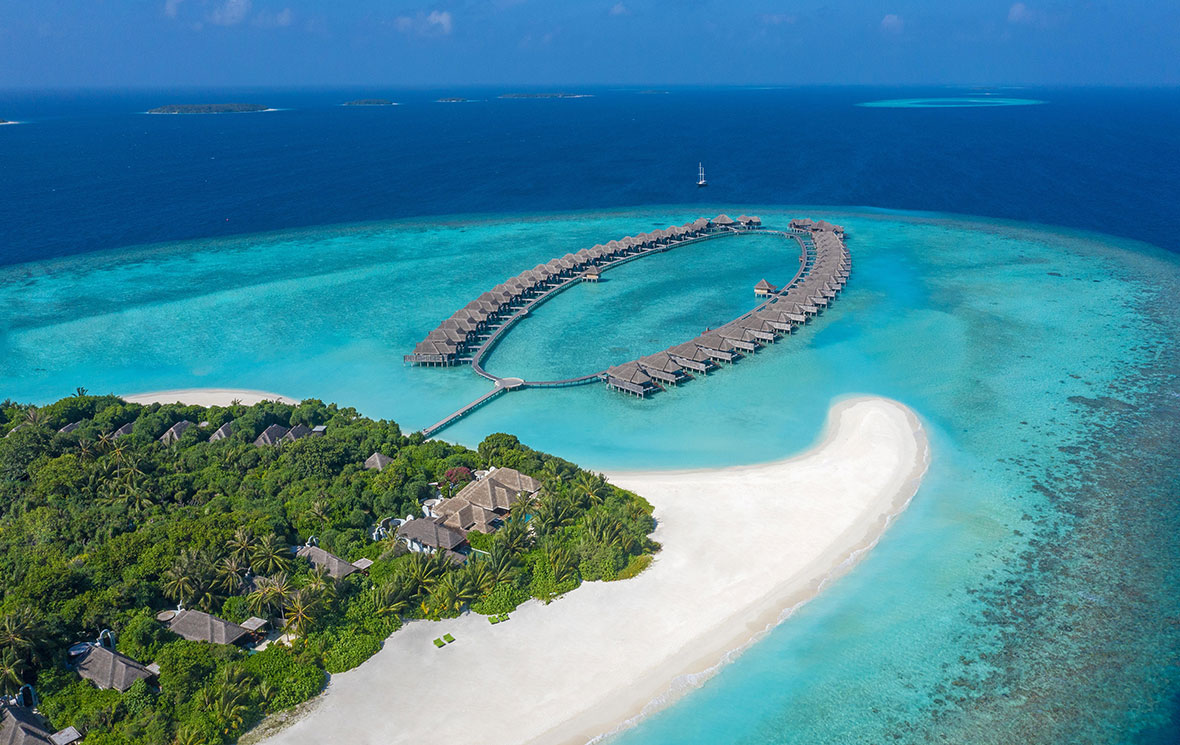 Throughout the Maldives Anantara has a number of interesting conservation experiences. How has COVID affected your coral restoration efforts?
Our coral restoration projects at the Anantara properties in the Maldives are ongoing and consistent, even though with the COVID-19 lockdown, we've been limited in the scale of what could be achieved during this period. All our resorts have marine biologists on site, and they have been working hard during this time to ensure that the reefs are as well maintained as possible. For example, at Anantara Kihavah Maldives Villas, the team has been busy with planting baby branching corals on ropes and transplanting them into the nurseries. They've also started a project to grow new corals underneath the over-water Anantara Spa facility. We are also planning to add a second marine biologist to the team at Naladhu by the end of this year.
We have also been occupied with on-land conservation projects such as island cleaning and tree-planting. These have been implemented in a weekly schedule and are all part of our efforts in revitalising the island and getting ready to welcome our guests back. We've seen some positive effects which this pause in air and sea traffic has brought on the environment, as I've observed more wildlife such as migratory birds visiting the islands, and even had the pleasure of swimming with reef sharks the other day.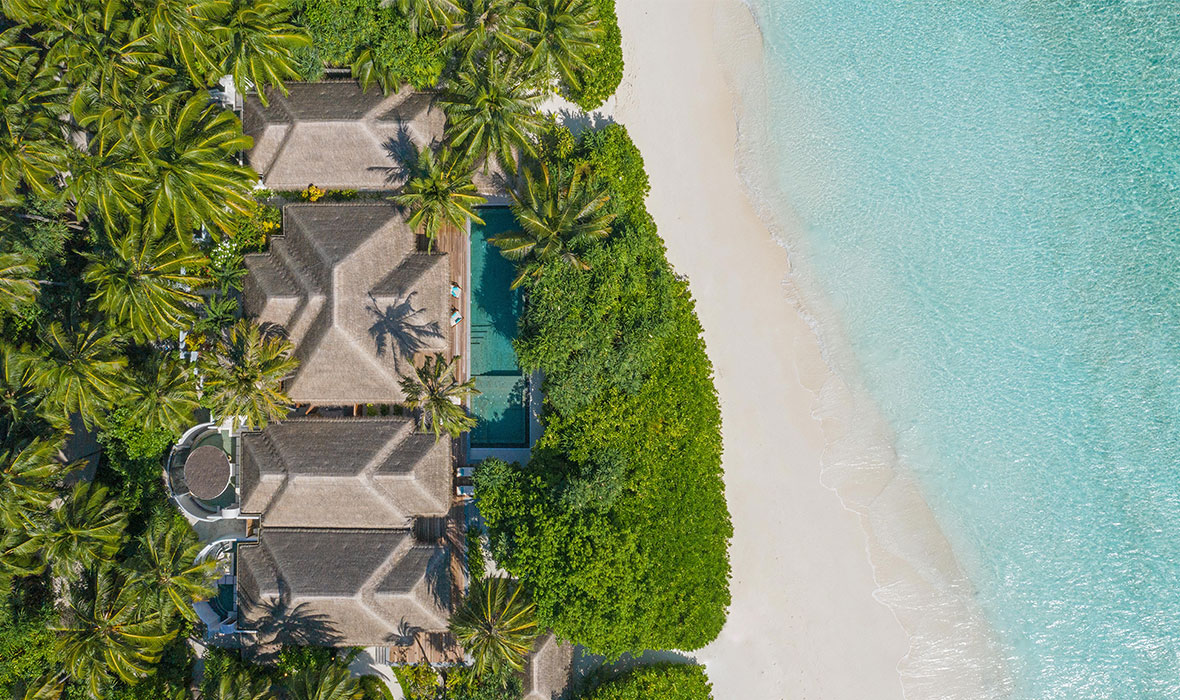 What if anything do you think will change for travelers to the Maldives in 2021?
I believe that there will be a shift in mindsets of travellers in general and not just to the Maldives. This pandemic has brought about a refocus on wellness and wellbeing. I see our guests being more health-conscious and we are preparing for this movement, for example by re-engineering our dining menus with more nutritious options, further enhancing our spa treatment menus and introducing new areas of specialties in our visiting wellness practitioner program. We will implement dynamic changes in how we handle service at our resorts with an even greater emphasis on hygiene and safety standards, to instill continued confidence in our guests, yet simultaneously retaining the essence of a luxury travel experience.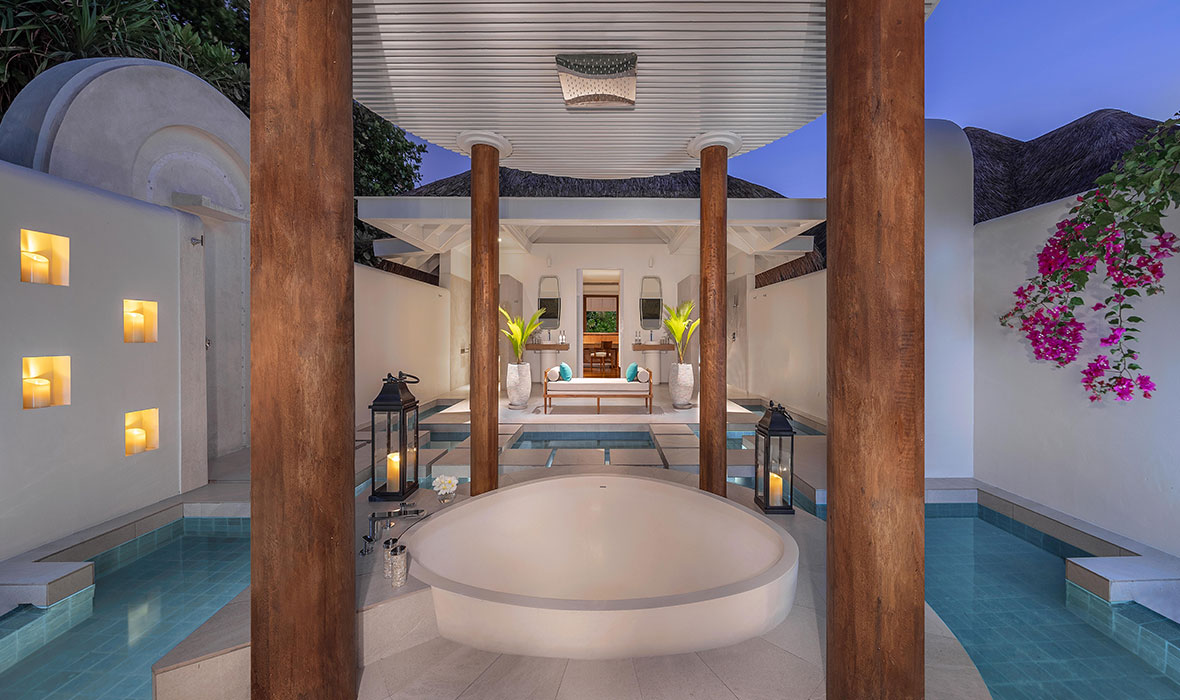 Anantara Kihavah Maldives Villas, a Remote Lands favourite, launched a reopening package in May. Can you tell us a little bit more about how Anantara Kihavah is reopening?
On the hardware front, we've taken the opportunity of this lockdown period to complete the enhancements at the spa, the two-bedroom over water residences and at our Italian and Mediterranean restaurant, Manzaru which will feature a gin specialty bar when it reopens. This renovation, together with the newly refurbished two, three and four-bedroom beach pool residences, which were launched just before the lock-down in March, will see Anantara Kihavah Maldives Villas reopen with newly enhanced facilities and accommodations options.
In line with wellness and wellbeing gaining even more importance, we are planning to build on the success of the resort's Cocoon Medi-spa and are looking into extending the existing range of immune-boosting treatments already available such as the IV Vitamin infusions, as well as improving the overall holistic experience of the Anantara Spa. We've also planning to hire a nutritionist consultant to help us introduce a range of nutritious dishes aimed at bolstering immunity, as part of the menu redesign of being more organic, more sustainable, and importantly, healthier with a greater focus on aiding inner wellbeing.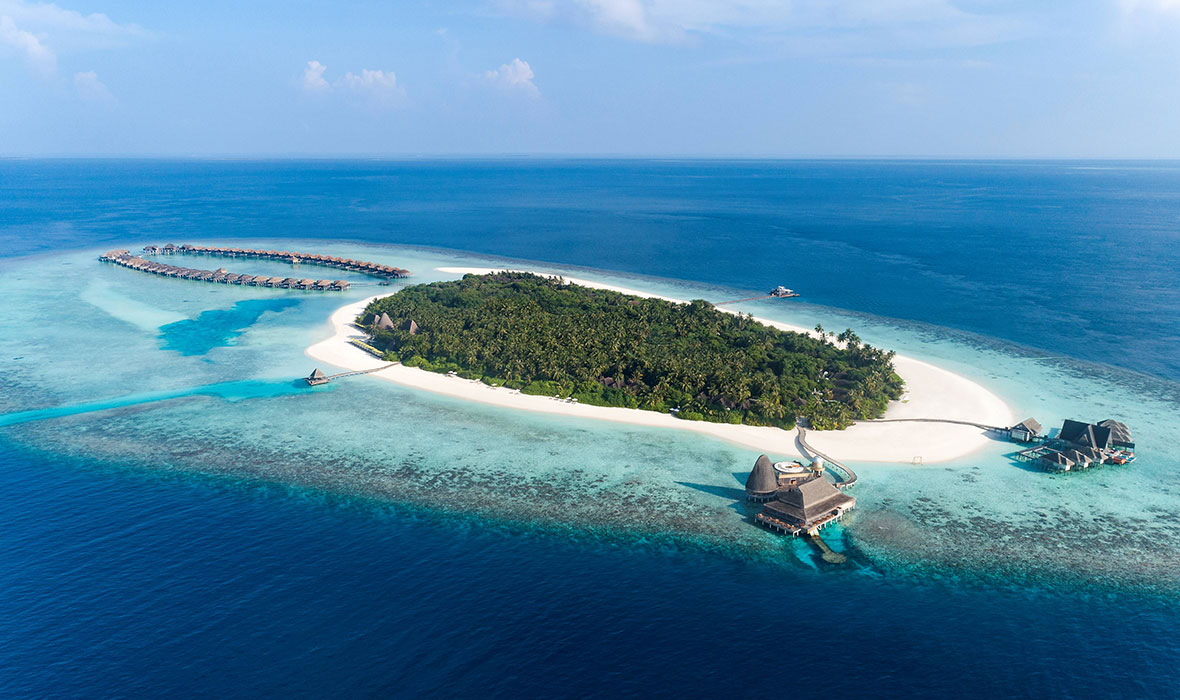 How will Anantara properties in the Maldives be innovating in the coming year? Any new experiences we should be looking forward to?
As a brand, Anantara has always been very proactive and forward-thinking in their approach and reaction to challenges in the industry. Our corporate team has already developed an additional working manual to redesign operations, to ensure a safe environment for our guests and team members. Our company launched the "Stay with Peace of Mind" program recently as a way of not only just retaining guests' confidence but also to build on the assurance that every possible measure is taken to create the safest possible environment for their return.
Another innovation which will be launched this year is our Anantara mobile application, with the aim at reducing physical interactions with guests in situations where automated contactless communication is possible. From being able to make a room reservation, viewing details of your itinerary, a live chat request to your Villa Host, ordering in-villa dining or making a spa reservation, this app is designed to provide a smooth and seamless experience of your stay at any of our resorts. It will also allow you to check in and check out though the app, with the ability to review your billing portfolio with its integration with the hotel's PMS system. Its live chat functionality will also allow for multiple 3rd party platforms such as WeChat, WhatsApp, Telegram, Line and more, to be integrated into one dashboard. The app can also act as a mobile key in providing access to your villa, removing the need for room key cards in future stays.