WRITTEN BY
Editor, Travelogues
PUBLISHED ON
February 01, 2018
LOCATION
Macao
Macao kicked off its 2018 Year of Gastronomy in January, beginning with the International Gastronomy Forum, a three-day event.
"We hope to create new synergies in the network bringing in our contribution as a city, transforming itself into a world center of tourism and leisure, and a platform between China and Portuguese-speaking countries," says Alexis Tam, secretary of Social Affairs and Culture of the Macao SAR government.
Normally known for its casino and South China Luxury, Macao cuisine has spawned unique fine dining options for those looking to add luxury into their Macao fare.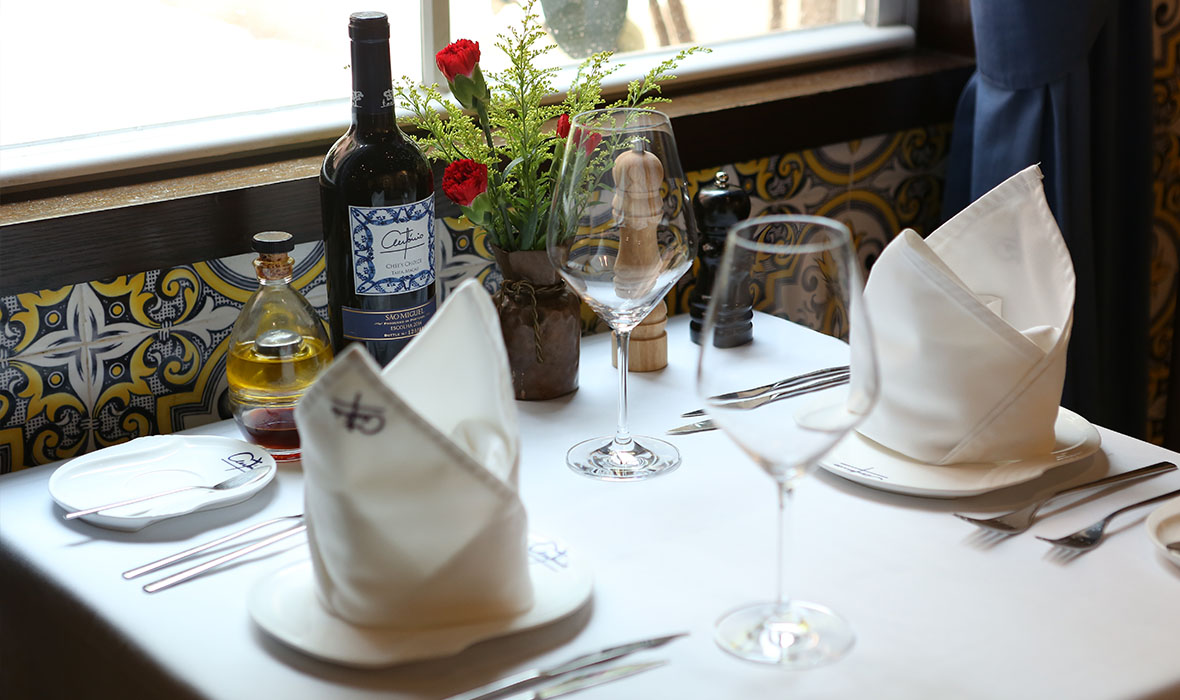 Inaugurated in 2007 by Master Chef Antonio, the Antonio restaurant in Macau is a celebration of authentic Portuguese cuisine. Travelers can dine in an inviting atmosphere highlighting the subtle details of Portuguese living.
Diners step down hallways lined with handcrafted flower vases and vintage candle holders before being seated and served freshly baked bread and soft butter.
For yet more Portuguese fare, diners can head over to Guincho a Galera at the Hotel Lisboa, which is a tourist attraction in its own right. Offering authentic Portuguese cuisine – the first Portugal-based restaurant with a Michelin star to open abroad – Guincho a Galera is lavishly designed in Western European style, and diners here would be well-advised to sample the restaurant's ample wine cellar, which boast 16,800 labels.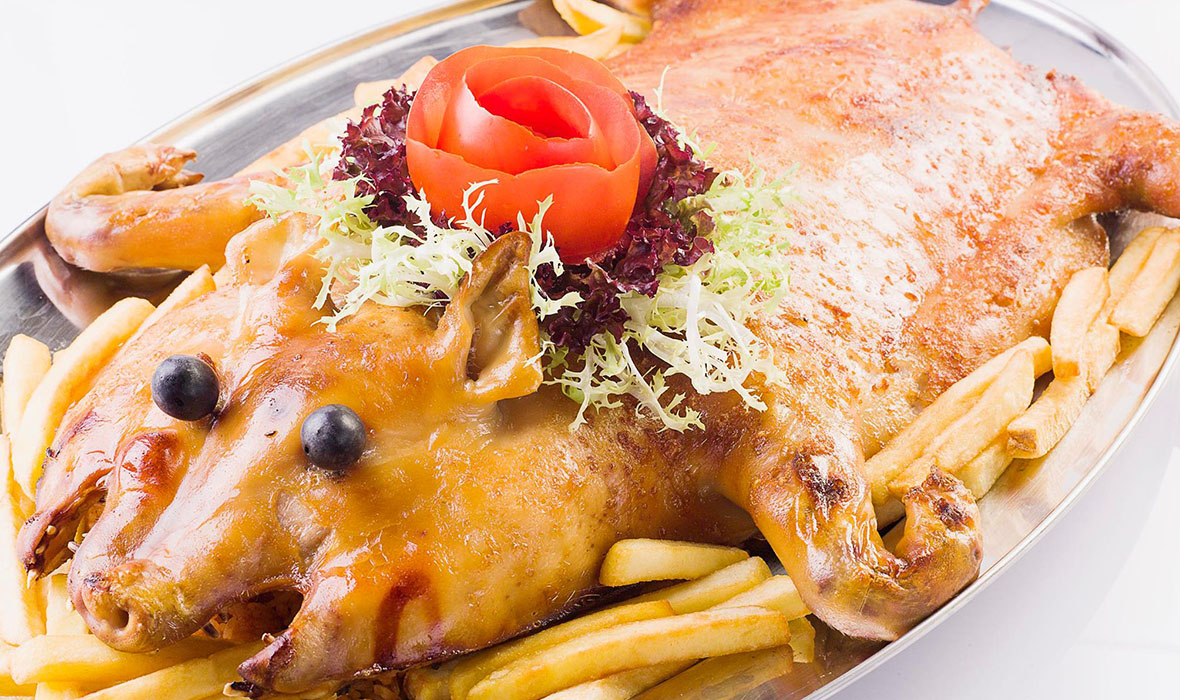 At Cafe Litoral, founder Manuela Ferreira turned her passion for entertainment through cooking into a critically-acclaimed restaurant. Designed to mimic an at-home dining experience with personal touches in the atmosphere and food, the Cafe Litoral welcome solo guests, couples, and families, and is equipped to cater small events up to groups of 20. Located just three minutes from the Maritime Marina, the kitchen cranks out simple but flavorful seafood dishes such as grilled sardines and savory dishes like roasted pork knuckle.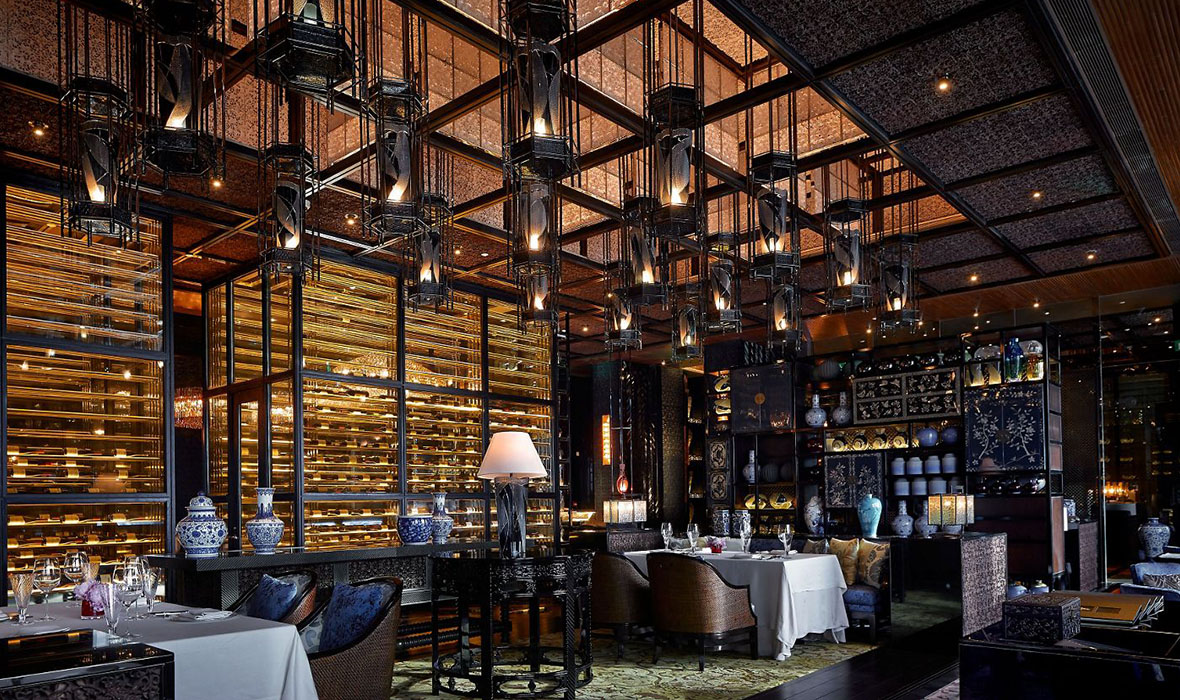 Truly an ultra-luxe experience, Lia Heen Macau, boasts an atmosphere that exemplifies the storied Ritz-Carlton image. The restaurant can be found inside the hotel in Galaxy Macau. The restaurant is know for playful yet inventive chef collaborations such as the Michelin-awarded steamed crab claw with egg white in lobster bisque or chargrilled barbecued iberico pork . For the undecided patron, Lia Heen Macau also offers a la carte, set lunch, dim sum, and dessert menus.
Also of note when it comes to Chinese cuisine is the Vida Rica. Found in the Mandarin Oriental, the name may sound Spanish, but it's some of the finest Chinese cuisine in the city. The menu highlights include Alaskan spider crab and caviar and smoked and braised beef ribs with rock sugar and lime zest. One might enjoy all-day dining at the Mandarin Oriental with MO Bar, Clipper Lounge, and Café Causette.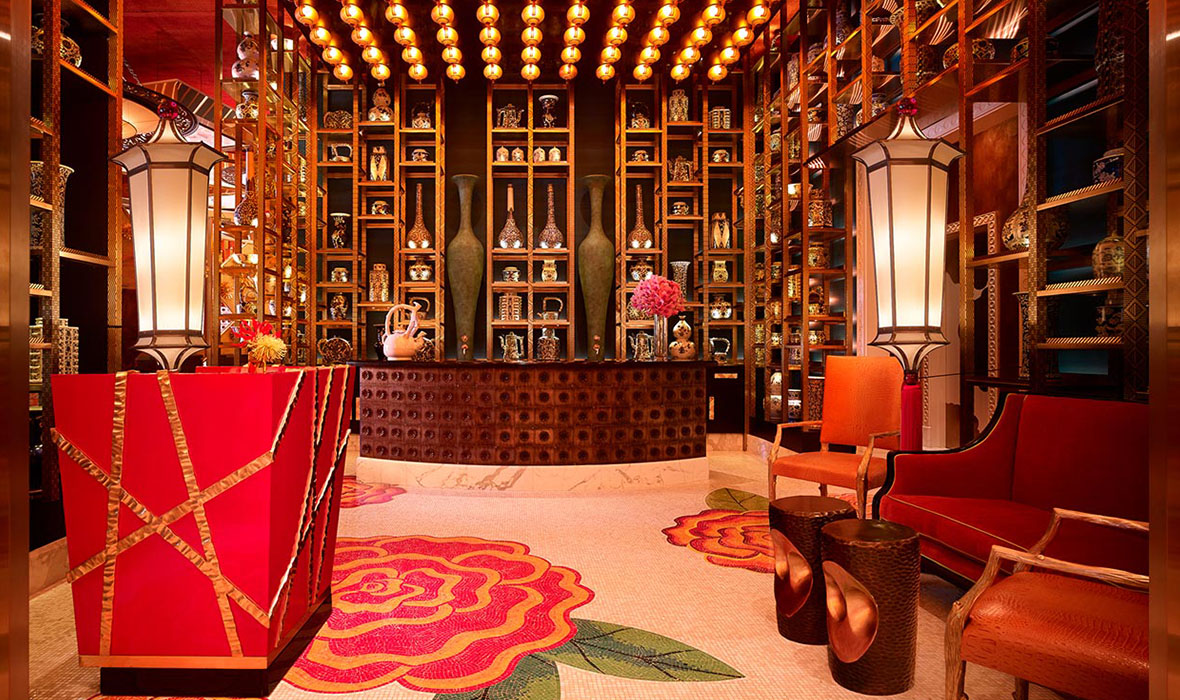 Travelers can enjoy Michelin cuisine at Golden Flower where the history of China is served in the traditional Tan style. A strict dress code prohibits shorts or open-toed shoes in this intimate garden setting complete with gilded chrysanthemums, floral mosaics, and decorative lanterns. Golden Flower is stationed inside the Wynn Macau and serves Sichuan and Lu cuisine and features an array of vegetarian options.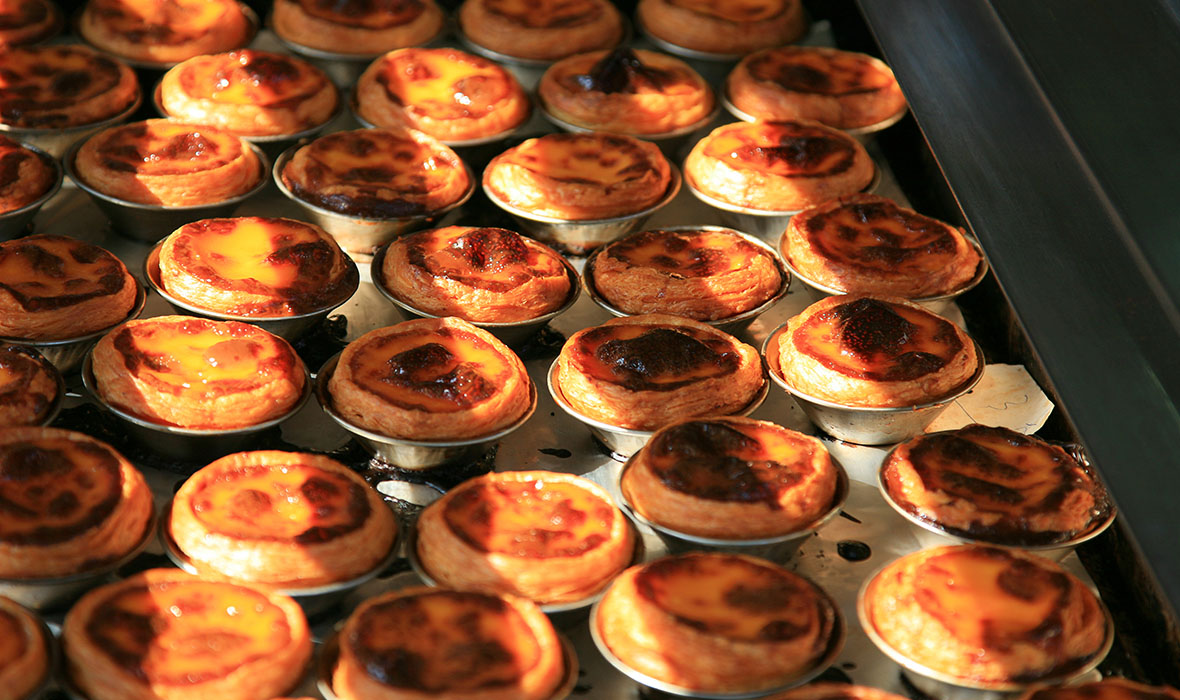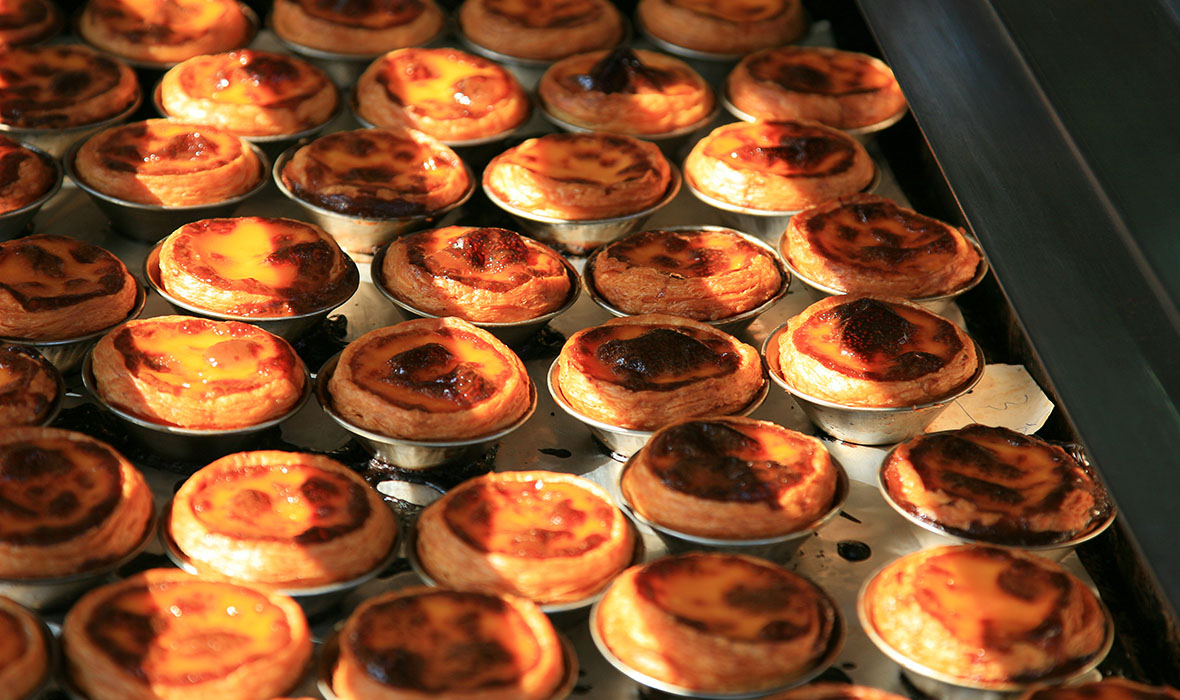 Travelers can mobilize the fine dining experience by taking to the streets. Michelin-rated street food delivers gastronomical fare such as the egg tart as created by Lord Stow's Bakery in 1989. Lines start early at this Macau native storefront to order boxes of the sweet treat by the dozen. For additional must-haves, guests can opt for the Macanese hamburger, a crispy pork chop served on a soft bun from the food stall called Sun Ying Kei or a red bean-topped bowl of Chinese steamed milk pudding from the Yee Shun Milk Company.