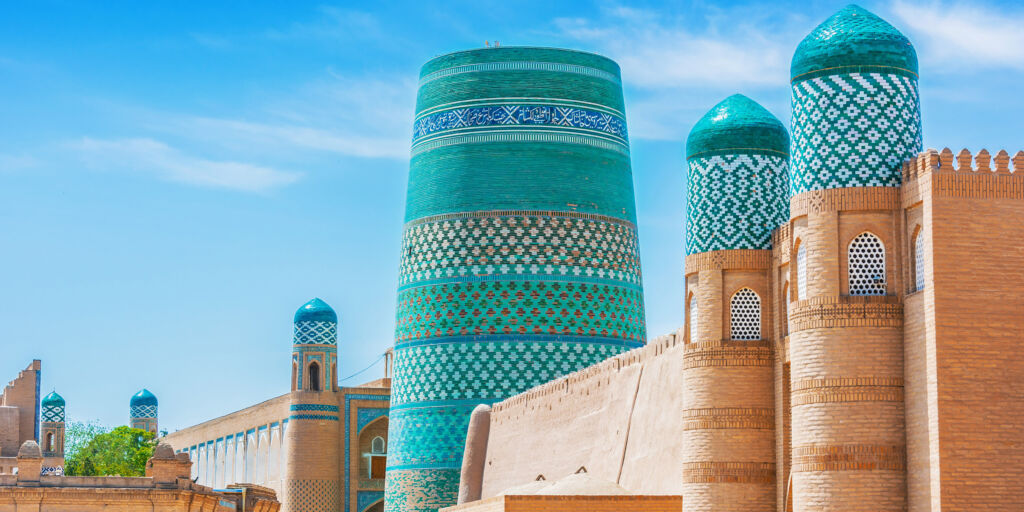 A Silk Road wonder, untouched natural beauty, and fascinating people — Uzbekistan is an underappreciated Central Asia treasure and currently open to vaccinated US travelers without quarantine. Famed for its architecture, unique history, and cuisine, Uzbekistan is a must-see gem for adventurers and history buffs alike.
New Culinary Journey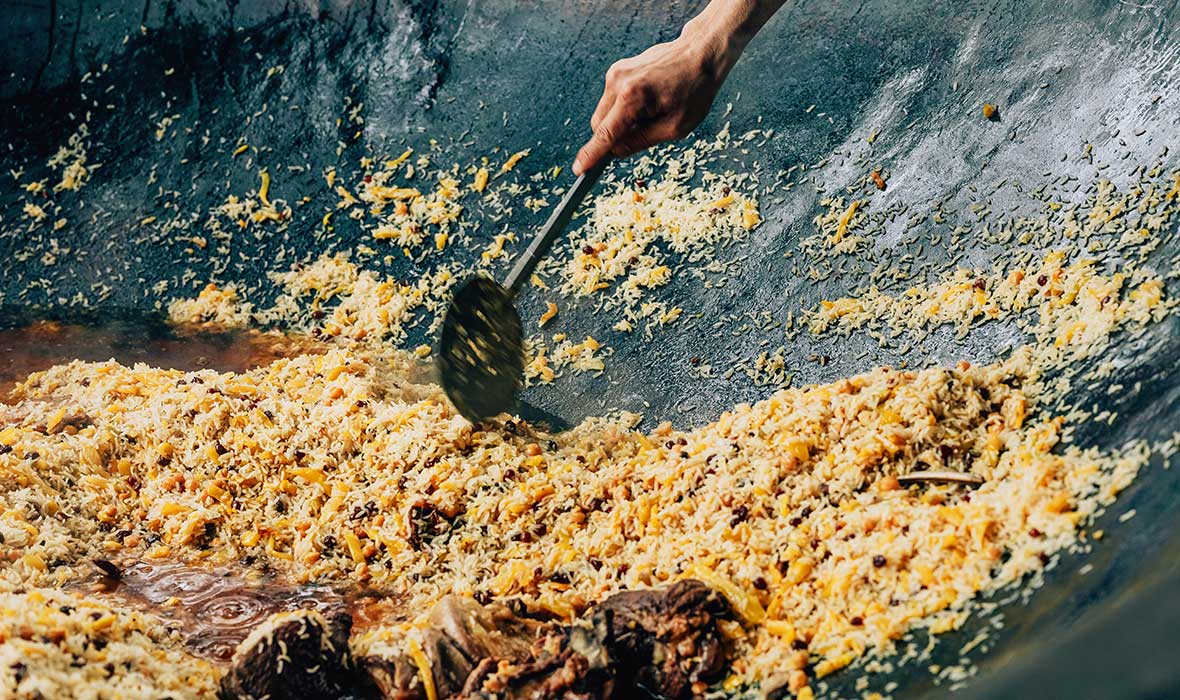 Remote Lands is proud to launch the "A Culinary Journey Across Uzbekistan", an 11-day journey through Uzbekistan's most famous cities that will feed the mind, body, and soul of bold foodie travelers. Visitors will enjoy the country's most interesting sites on a whirlwind edible adventure across the country involving cooking lessons, market deep dives, and hands-on dining experiences.
This journey begins and ends in Tashkent, the capital. Travelers dive straight into a cooking class, and the star of the menu is Uzbekistan's national dish: plov. This hearty dish of rice, meat, onion, carrots, and cumin seeds is socially and traditionally integral to the country's culture, originating back as far as the 10th century. For a closer look, visitors will explore the Plov Center and create your very own in a kazan.
Silk Road Cities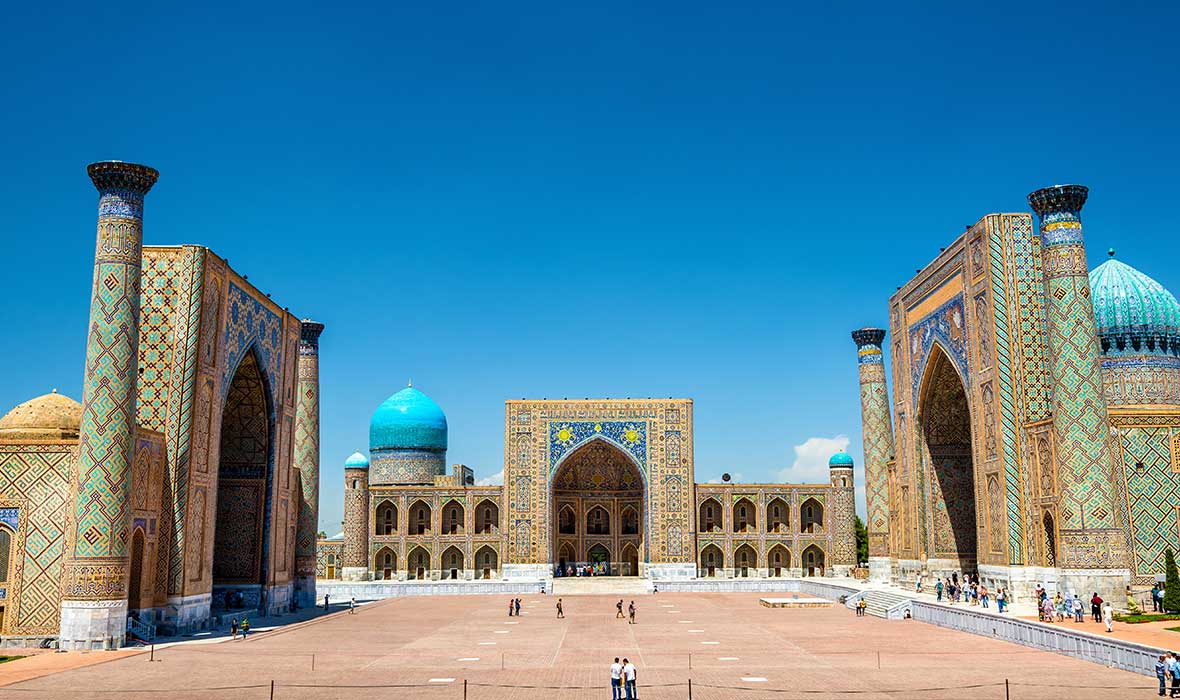 From the swirling capital of Tashkent and the Unesco outpost of Bukhara to the 2,500-year-old Khiva and the bazaars of Samarkand, Uzbekistan's urban centers are an indelible link with humanity's shared history and grandeur. Follow in the tracks of Marco Polo and Ghengis Khan as you explore some of Central Asia's most enigmatic cities and towns.
Khiva is a Remote Lands favorite. Devoid of car horns, the noise of Khiva comes from merchants, to the steadily rising voices of buyers haggling down their prices. Khiva is often described as a town within a town, separated from the walled city of ancient Khiva. Inside these walls, property cannot be bought by new investors or outsiders looking to move, and instead can only be passed down through the hands of the locals.
Culture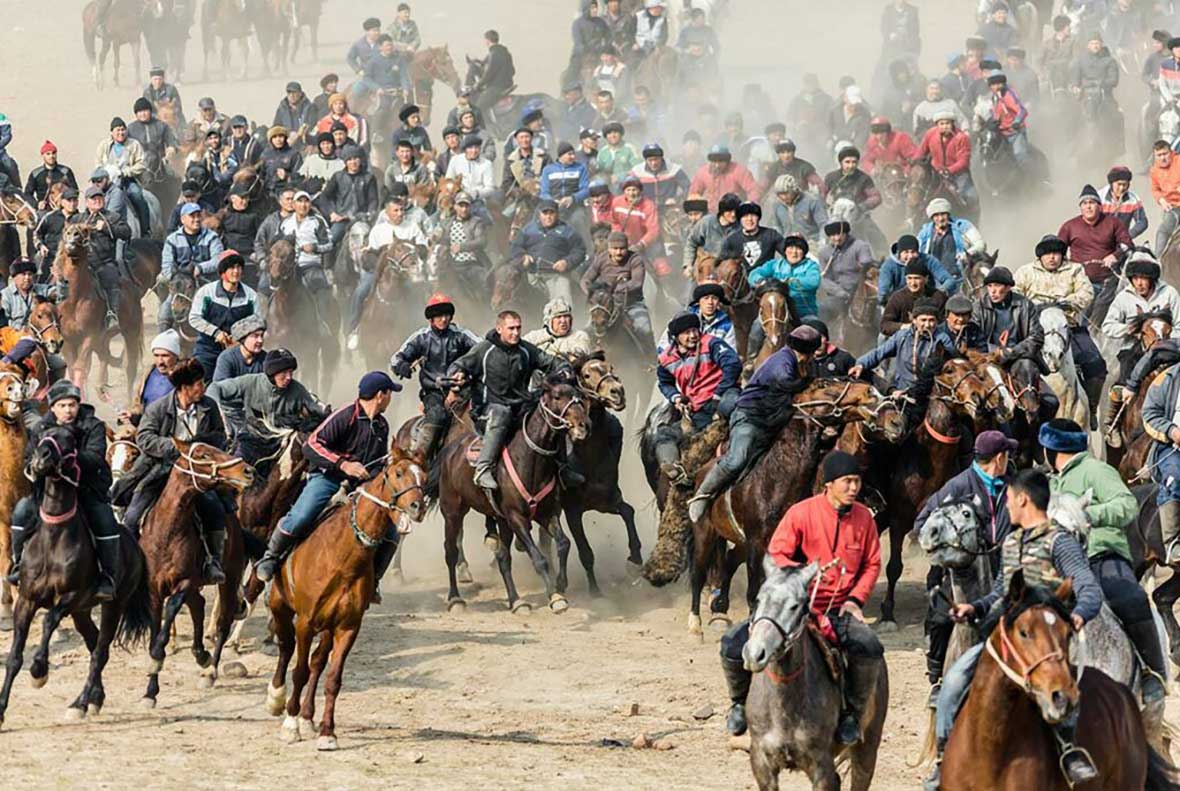 One of the oldest Jewish communities in Central Asia, desert cuisine with Chinese influence, horse riding through the Fergana Valley — Uzbekistan is a magical cultural destination. With Remote Lands, travelers can meet and cook with local families or watch a traditional Buzkashi match, an equestrian sport in which horse-mounted players compete to score points with a goat carcass.
On the new Remote Lands culinary journey through Uzbekistan, travelers will get to sample some of the Silk Road flavors brought from China. The influence of Chinese culture by way of the Silk Road is evident in the takhum barak, egg dumplings, cooled in cold water and served with kefir or sour cream. Shivit oshi is a specialty of Khiva, a dish of bright green noodles colored with dill and topped with a savory stew of beef, potatoes, and carrots, and served with yogurt on the side.
Architecture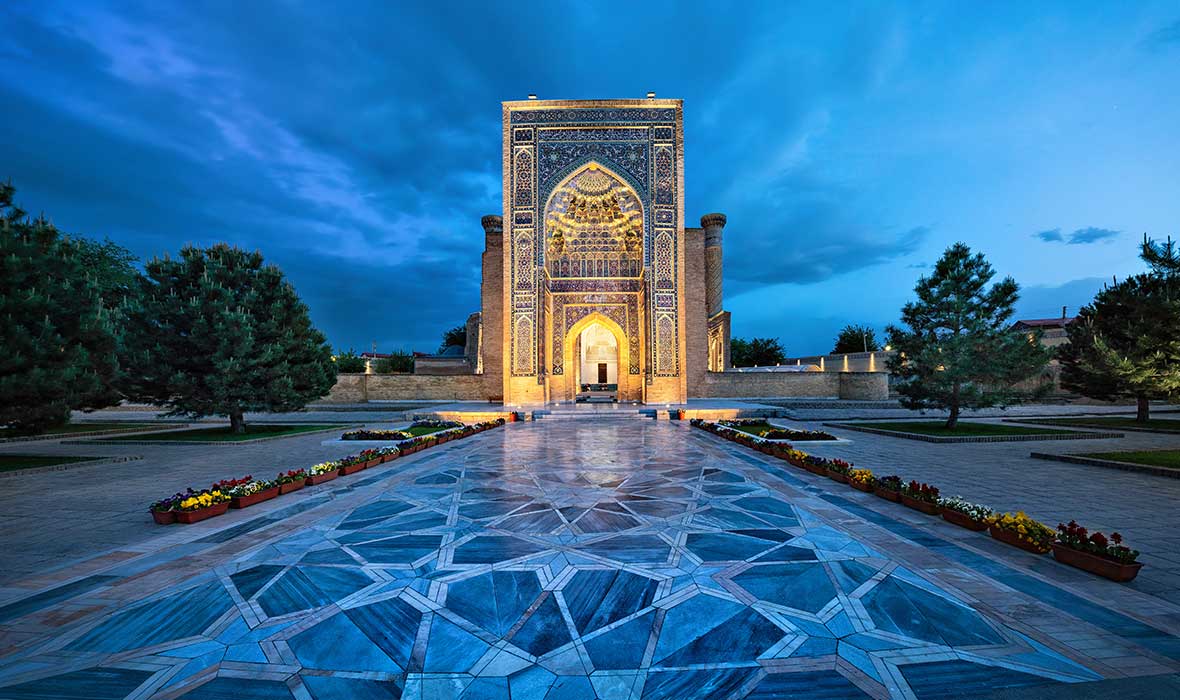 Built into the foundations of the country — from the moving Mausoleum of Imam al-Bukhari to the scattered desert ships of the Aral Sea — the history of Uzbekistan is preserved and abiding. The tomb of the biblical prophet Daniel, the dark depths of the 'Bug Pit' at Zindon Prison, fortresses more than 2,000 years old — Uzbekistan's status as a link between worlds has birthed some of the region's most fascinating architectural wonders.
Uzbekistan's history abides in some of the most emotionally moving architectural wonders in the region.