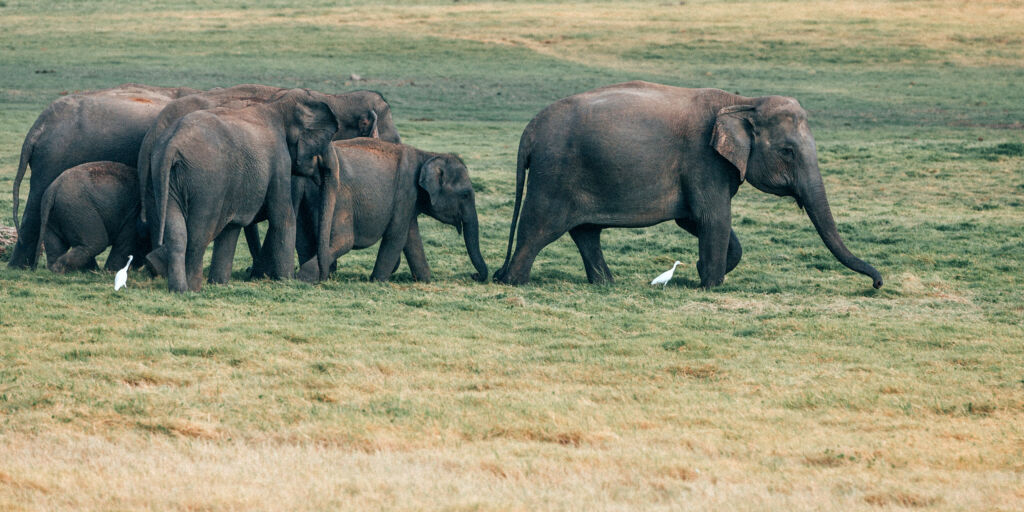 I'm not a birdwatcher.
I wouldn't consider myself a wildlife photographer — certainly not a "twitcher". I've shot all over the world, but my main interest is in portraits, particularly of indigenous groups in Southeast Asia.
However, that is what is so spectacular about Sri Lanka. There is no need for a 600mm lens or to follow a kingfisher around for hours. No, this land is alive with colorful aviary that can be well shot by any run-and-gun photographer and it is well worth the effort.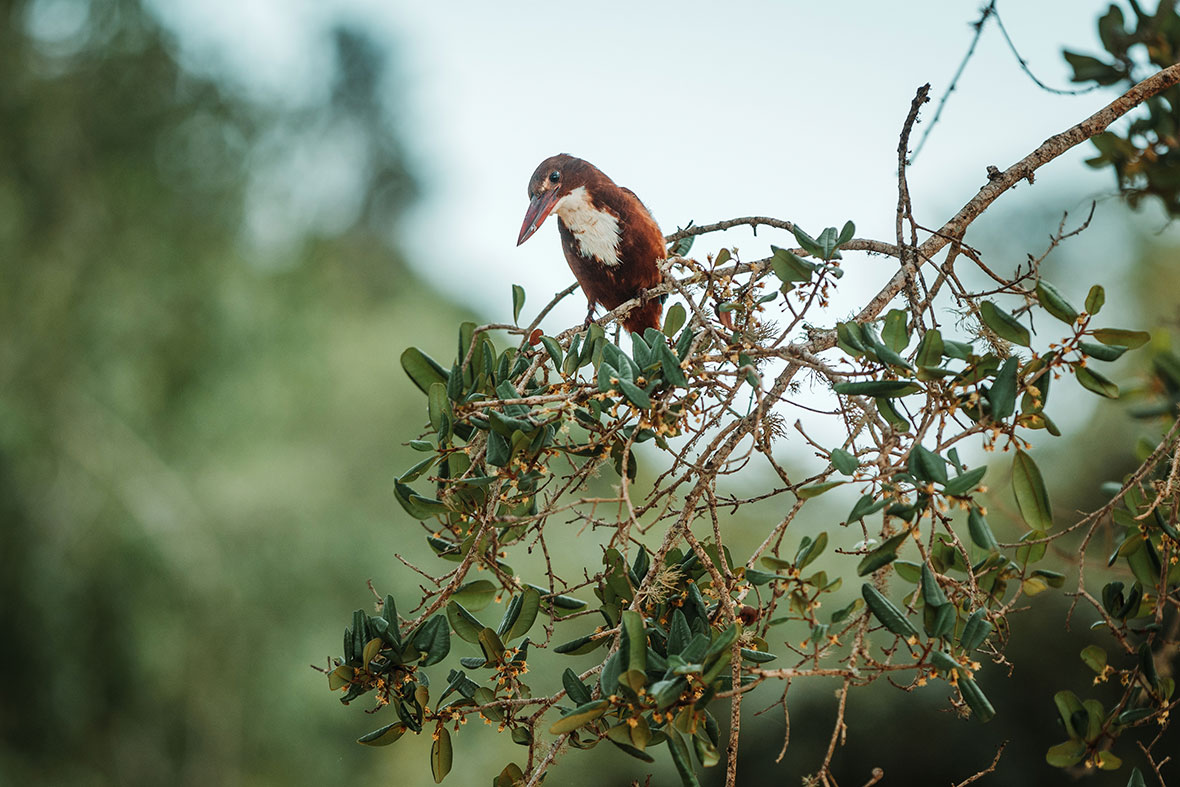 These birds are, for most, a decoration to the more popular wildlife experiences at the main national parks in Sri Lanka: Wilpattu, Udawalawe, Yala, and more. Between these bird shots are leopards, marmots, hares, elephants, and crocodiles.
Geographically and ecologically, Sri Lanka is unique. The tropical island's intemperate, highly-seasonal monsoons off the southern tip of India have given rise to particularly rich bird life, with more than 500 species recorded, and the island used as a breeding ground for a number of migratory species.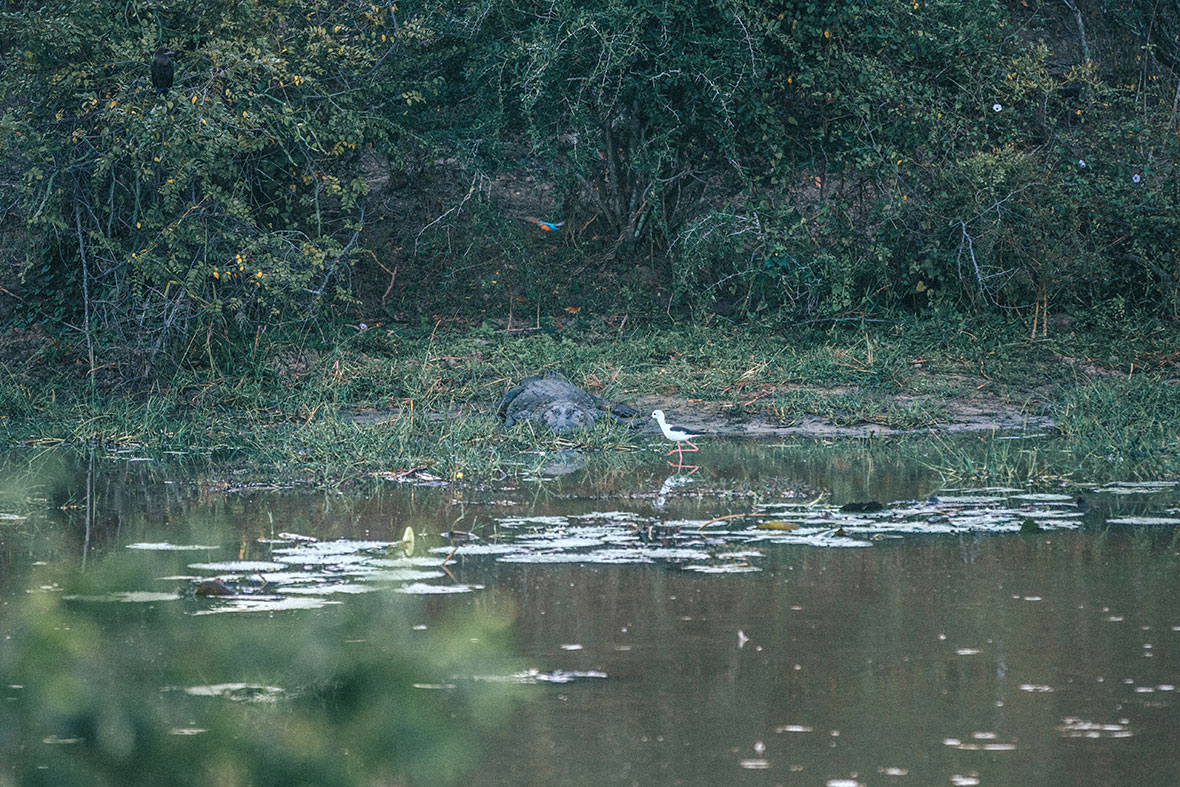 Sri Lanka is most famous for its national parks and the wildlife therein. Each park is different — Udawalawe famous for its elephants, Yala for its leopards, Wilpattu for its sloth bears — but the birds are a constant, reliable ornament.
One of the most incredible sights is to see wildlife communing together, especially when it seems like such a dichotomy: the most fearsome reptilian monster on the planet next to the odd, awkward movements of a Great thick-knee. Sri Lanka features both the common mugger and saltwater crocs, both of which bask near still waters, an ideal place to photograph them with some of the braver aviary species.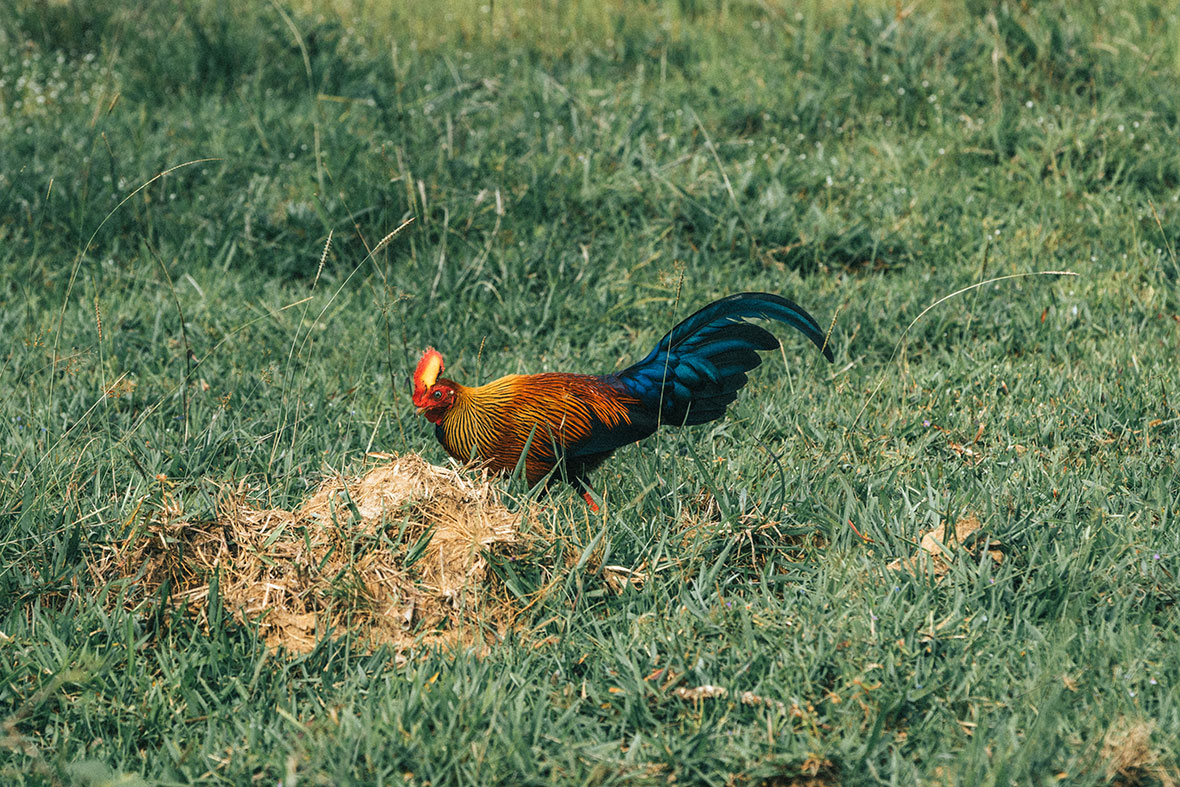 The first safari bird of which you'll want to be aware might seem a little prosaic, but it is endemic to Sri Lanka and quite colorful: the Sri Lanka junglefowl, or Ceylon junglefowl (Gallus lafayettii). Now, this may well look just like a chicken to you, but straighten your back and salute, soldier, for this is the national bird of Sri Lanka. Found all over the forests of Sri Lanka, these birds can be tough to spot sometimes because they enjoy the forest cover; however, keep an ear out for the "kreeu, kreeu, kreeuu" of the male and you're sure to spot one.
There are two other ground birds of note, one being the rather rare Ceylon spurfowl, which you're unlikely to see, and the other is so flamboyant you might have trouble avoiding it: the peacock. These are the original stomping grounds of the peacock — this, of course, and neighboring India. Though they are famed (and farmed) the world over, these peacocks, the blue peacock (Pavo cristatus), originally come from India and Sri Lanka, and are in fact India's national bird.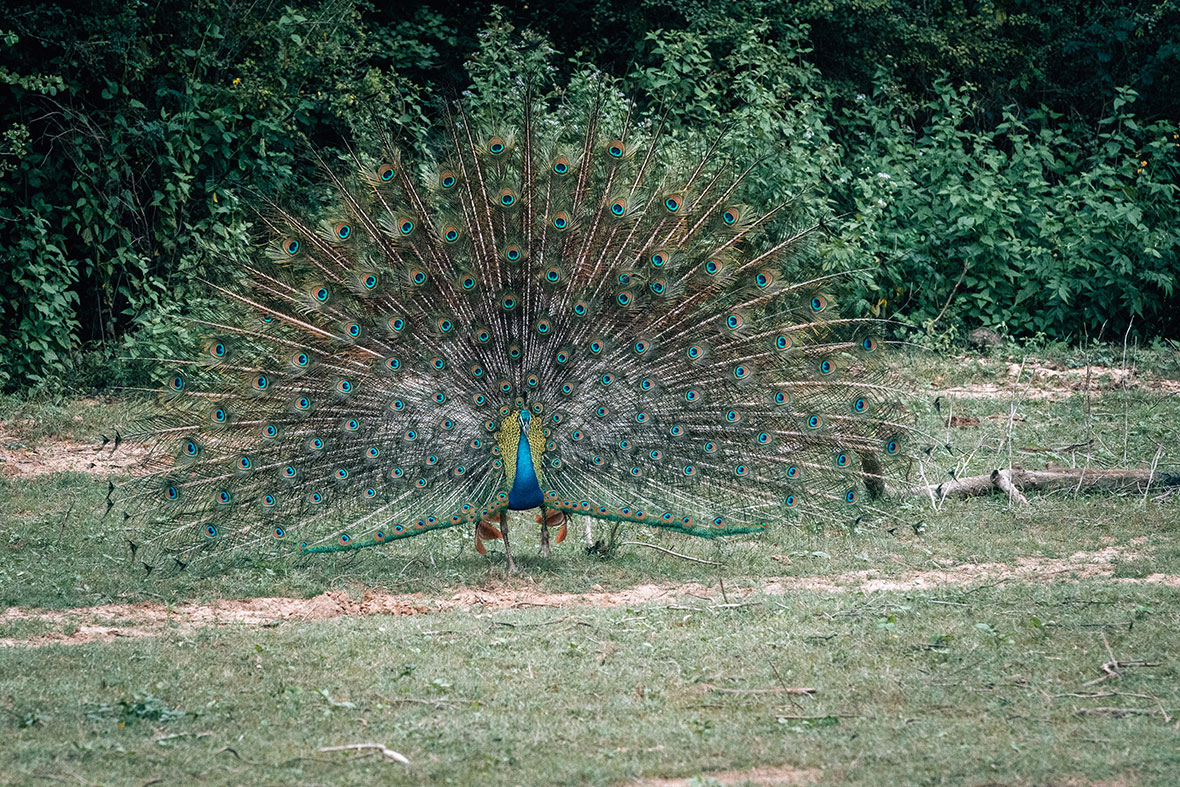 Spotting them in the wild can be very special, especially when you can watch one of the large males take out the air. Watch for one perched on a log or outcrop; their plumage makes it difficult to fly, so they're quite careful about it — and surprisingly graceful.
Sri Lanka is home to graceful birds of prey, including eagles and falcons, as well as curious species such as the funny-looking frogmouth. But, with the exception of the friendly serpent eagle and its cousins, these can be difficult to spot from the back of a loud land rover. Still the odd Brahminy kite is pleased to groom its feathers for the camera.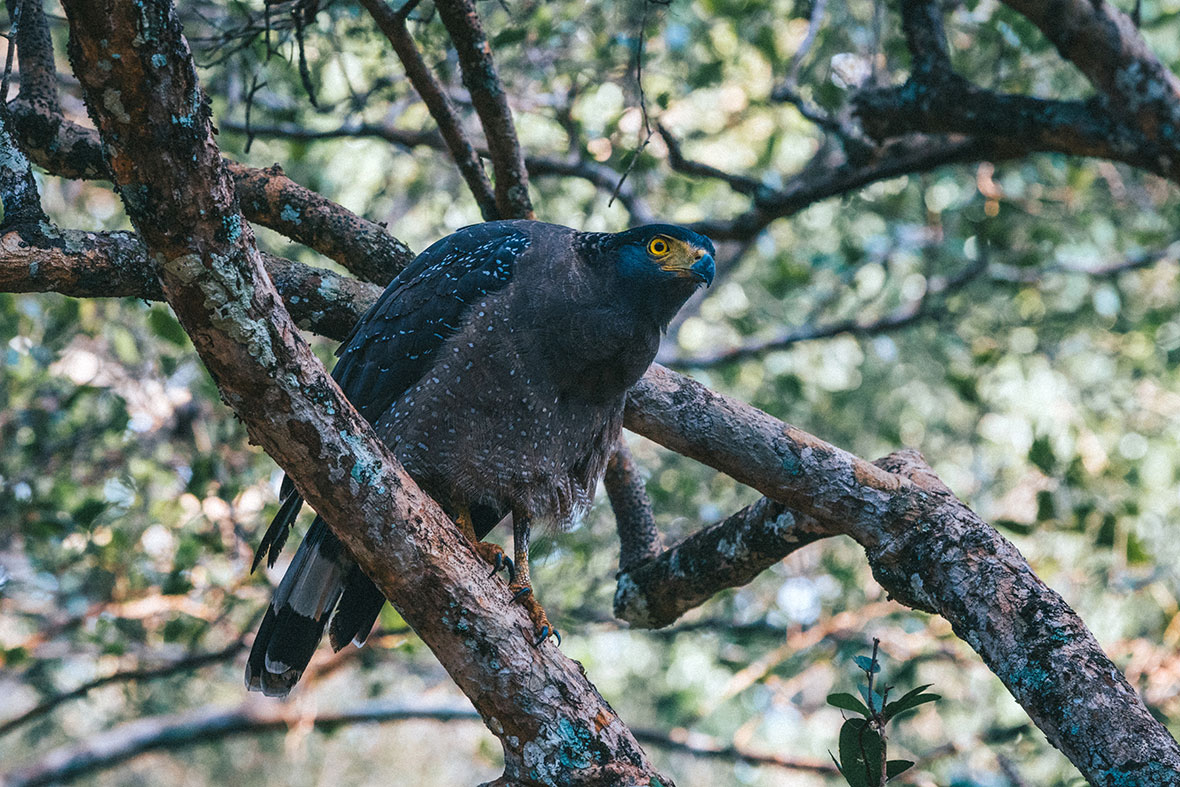 More friendly birds can be found in the grey heron, for example, very active, and extremely photogenic stalking their prey through the shallows — as well as being more than a meter tall — next to gigantic elephants.
Similarly, there are a number of species of pelican that make up some of the largest birds to be found on the islands. The spot-billed pelican can often be seen clomping its jaws shut and making a loud noise. Due to their large size, the drama of their feeding, and their young, pelicans can make for some easy birdwatching pickings while on safari.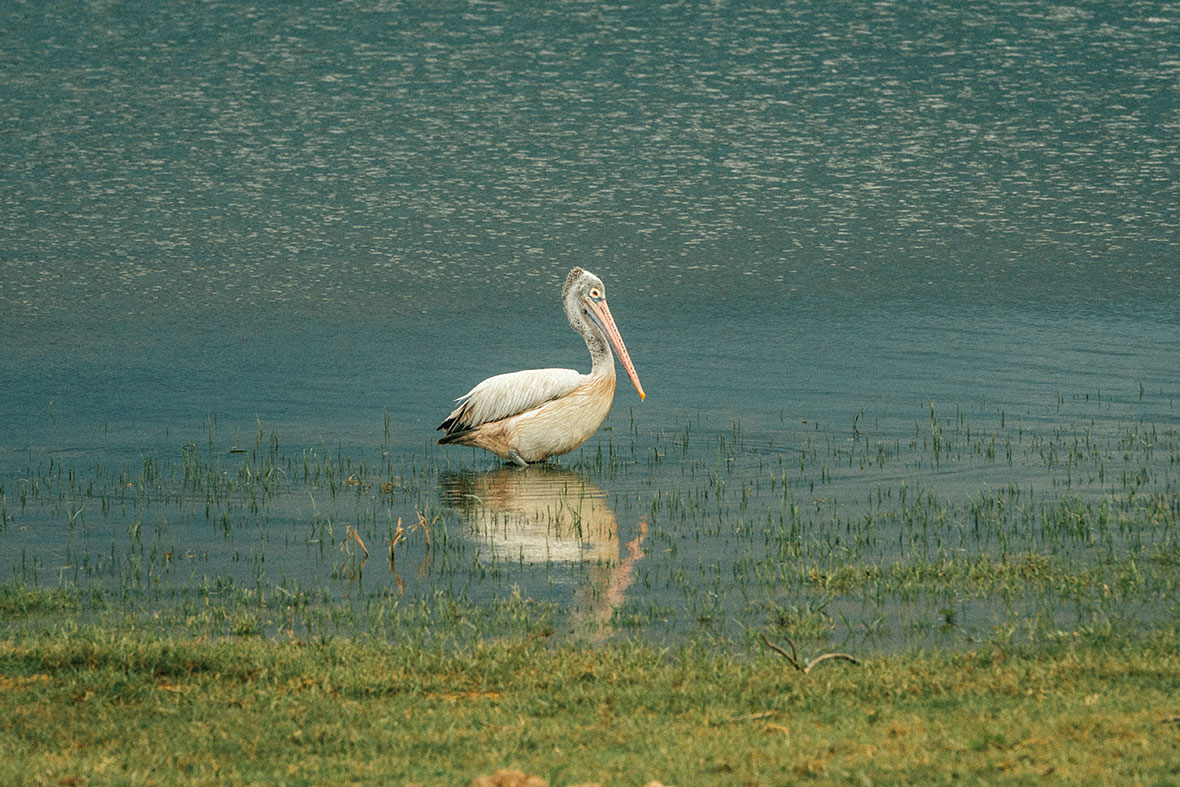 These pelicans can also nest en masse with painted storks, also a very large and friendly species to be found on the tracts of Sri Lanka's national parks — usually found around standing water. These are not the most attractive birds, but their size, friendliness, and long legs make for excellent video when they are active.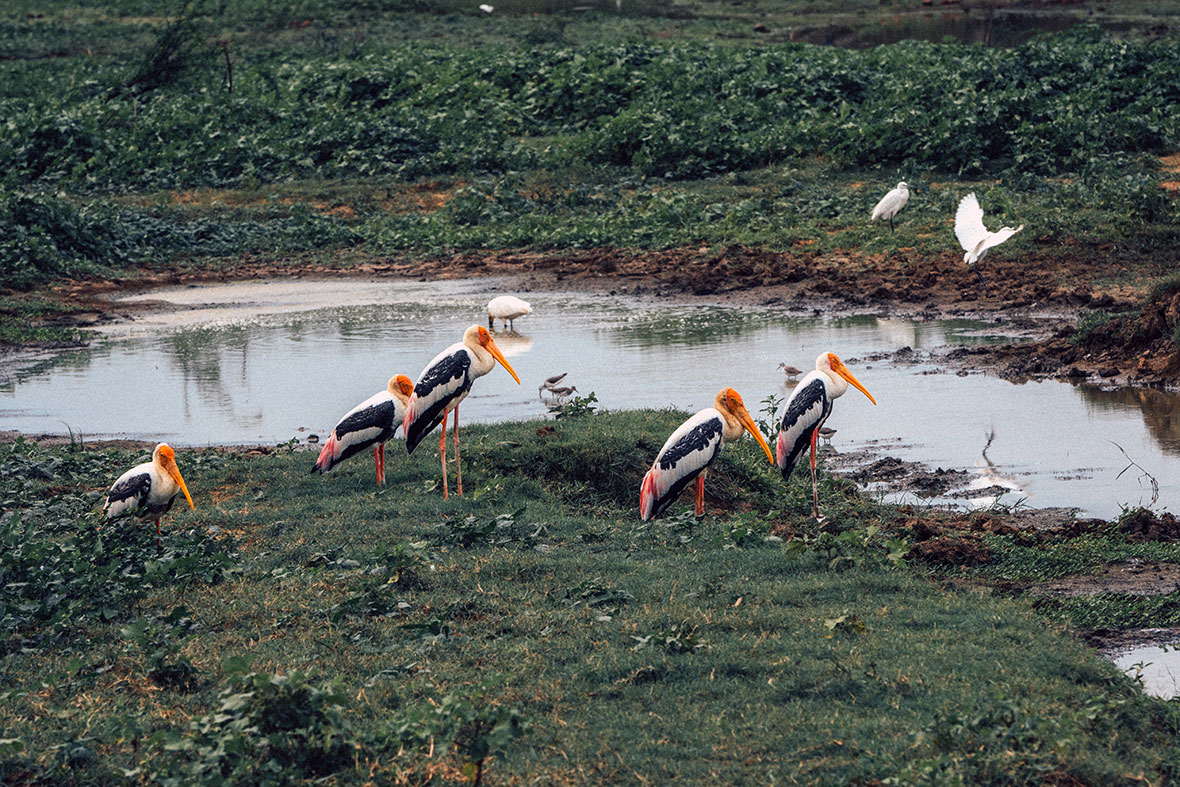 Similarly, though, even the small birds in Sri Lanka can be friendly enough for those without a long lens. Kingfishers can be standoffish but the bee eaters are happy to bring their colorful plumage within meters of a safari jeep. Fascinatingly, the blue-tailed bee eaters of Sri Lanka make their nests in the sand, which is why you so often see them next to dirt roads.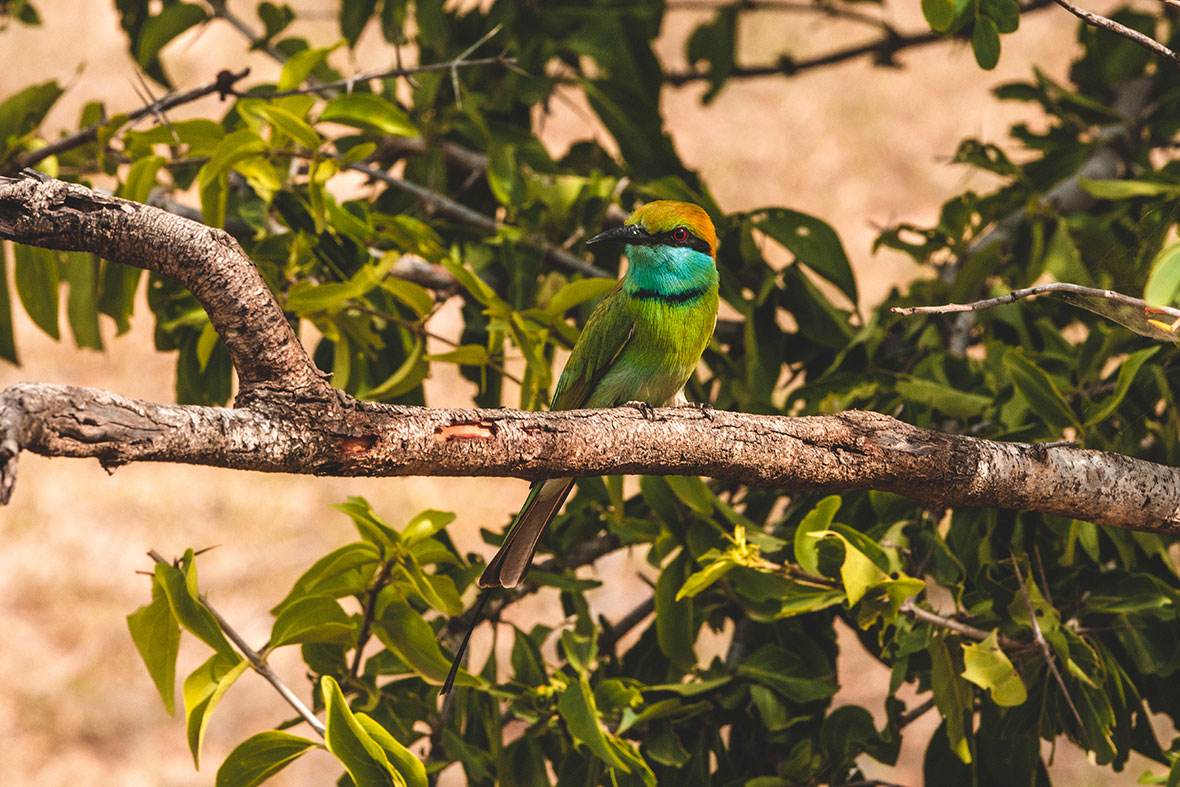 Colorful parrots, hornbills, and orioles are also to be found throughout the national parks, though often difficult to spot. And, there are three species of paradise flycatcher, including the endemic Ceylon paradise flycatcher. For those who've seen these in the wild, it is a real treat; as with the Indian and Himalayan varieties, their extremely long tails make them a prize of amateur bird photographers.
You don't have to be a "birder" to appreciate the varied, dynamic avian life of Sri Lanka. But, noticing them puts an entirely new filter on your lens. Birds might not be high on the agenda, but understanding them is the key to understanding the forces that shape the ecology that gives life to some of the richest forests in Asia.