Datai Hotels and Resorts spent $60 million refurbishing The Datai, one of if not the most luxurious resorts in Langkawi, and it was announced in June that they would be reopening in September. For fans of Malaysia's most popular jungle island, this is welcome news indeed. The 25-year-old Datai, which sits in a 10 million-year-old rainforest, is unique among Langkawi accommodations, and fans are looking forward to the improvements.
Ten months in the making and now complete, the renovation, according to the resort's general manager, "preserve[s] the legacy of this extraordinary resort." True to this, the resort has been washed clean of anything not meeting the most post-modern appeal.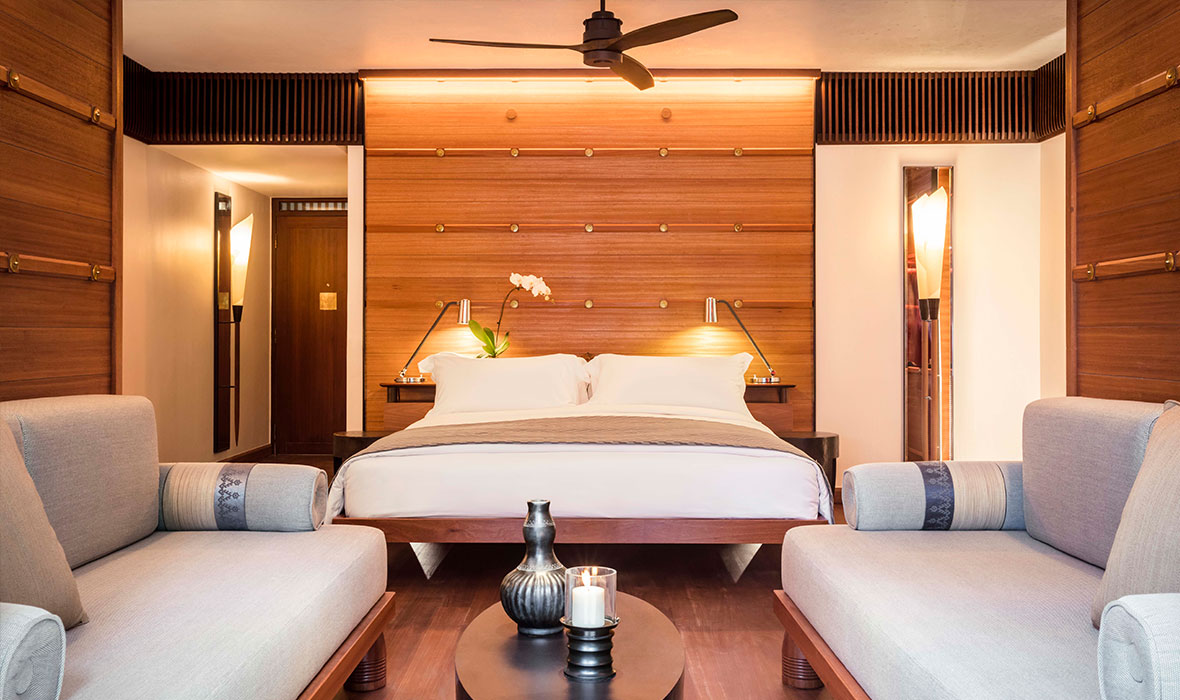 The resort's existing 122 rooms, suites, and villas have undergone a complete remodeling of their interior designs to suit the discerning taste and demands of its high-end guests. The project has also created one of the largest luxury villas in Asia – the Datai Estate – with five bedrooms, living rooms, game rooms, a private chef, and a 24-hour on-demand butler.
The renovated beachfront fitness center allows health-conscious visitors to keep in shape, and the fully integrated spa includes a manicure and pedicure studio. The landscape has also been enhanced to give The Datai a more jungle-like feel.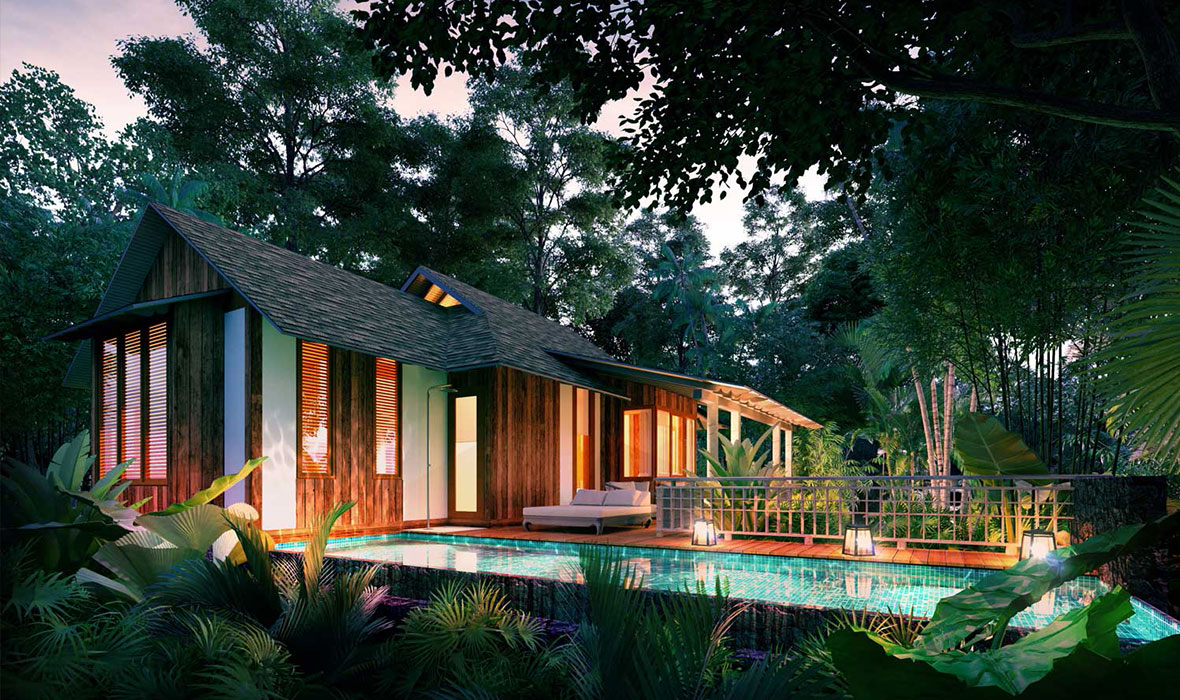 In addition, three new Rainforest Pool Villas have been added, incorporating the ancient greenery that surrounds the resort. The Datai has also constructed a new nature center, fitted with bamboo longhouses and staffed with a team of biologists, naturalists, and guides. Visitors will find views from the renovated and expanded main pavilion and dining rooms perched nearly 100 feet over the forest canopy, overlooking the Andaman Sea and the Tarutao Islands.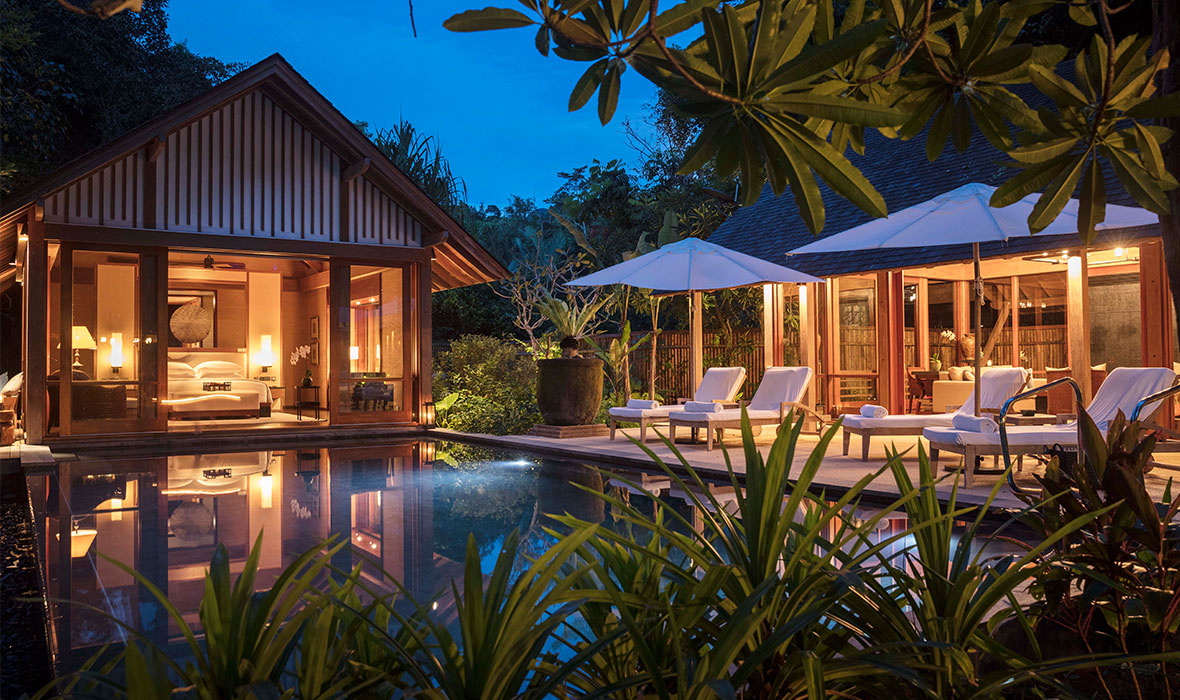 Located in the 10 million-year-old virgin forest of Langkawi, The Datai features both its own private beach and club. The nearby Sandy Skull Beach Park, a remote beach of fine sand and rock formations, is also available.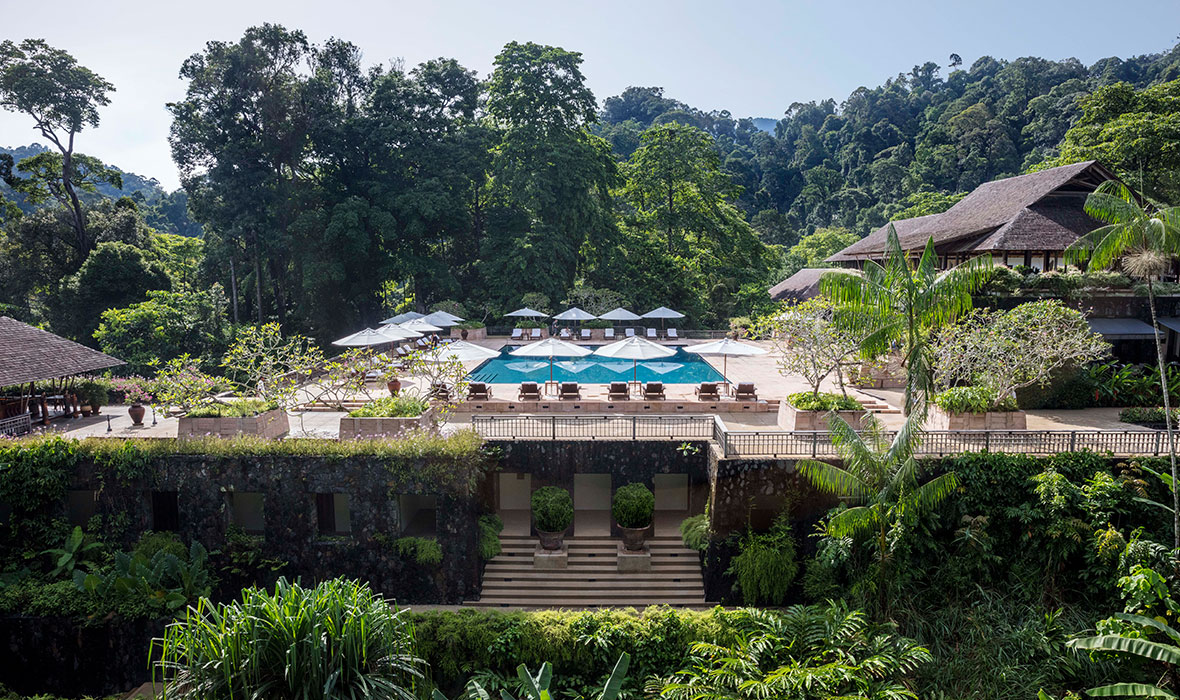 Known as the Jewel of Kedah, Langkawi is part of an archipelago of 99 islands. The state of Kedah borders Thailand, making it a convenient spot to explore the region. Nearly  three hours by ferry from the port city of Georgetown, Langkawi is often visited along with the historic Penang and the beaches of Koh Lipe.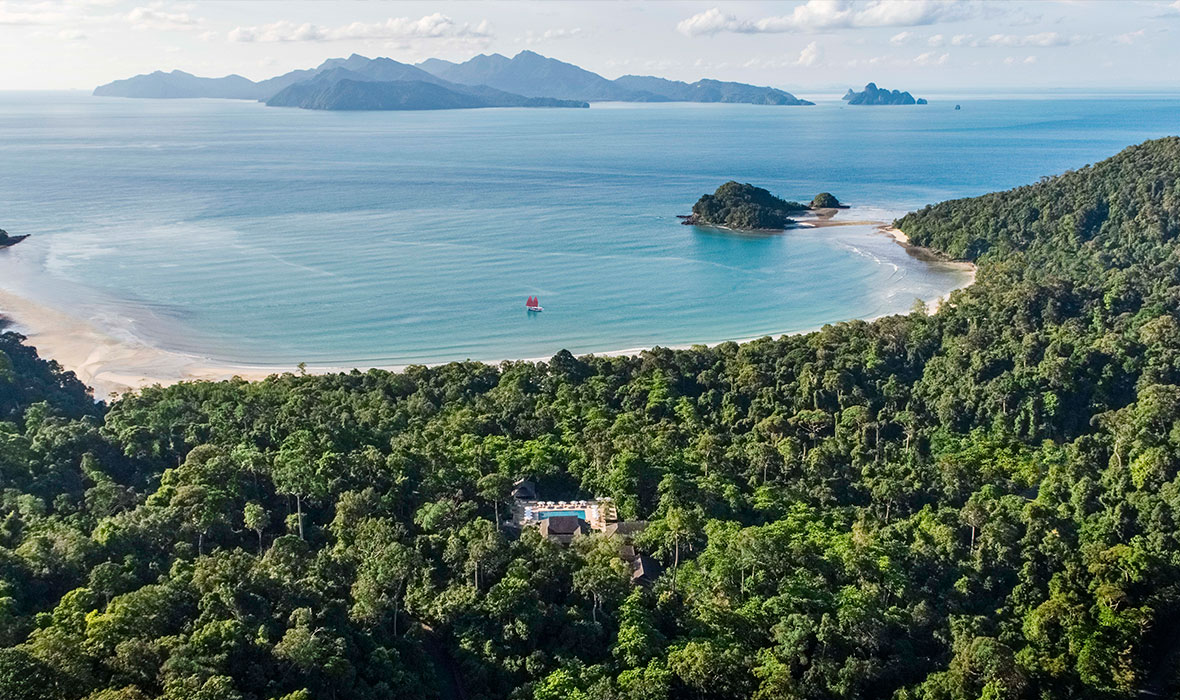 The island of Langkawi has been known and revered for its beauty for centuries. Fourteenth-century Chinese sailors to the 17th-century French explorers would make stops at the island to buy pepper.
More recently, the island of Langkawi was traded back and forth between the Thai and Malay governments, until the island came under the control of British Malaysia prior to Malaysia's independence. Due to its history, the island possesses a population that is both Malaysian and Thai. Today, it serves three to four million visitors a year. The island is also duty free, allowing tourists to splurge on otherwise highly taxed items.