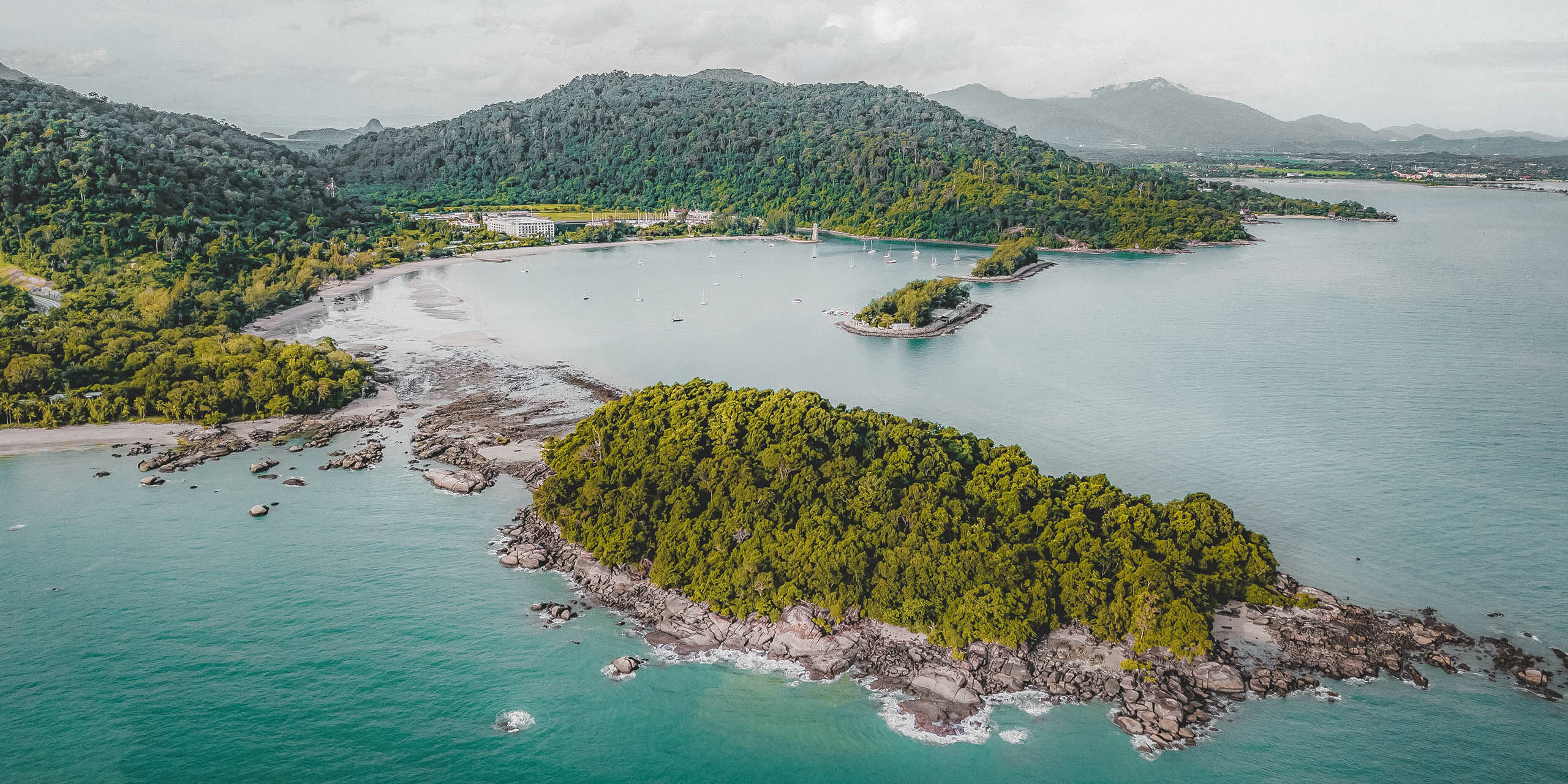 Cast adrift in the Andaman Sea off the northernmost reaches of peninsular Malaysia, Langkawi is steeped in myth and legend. Some are plausible, others less so. What is indisputable is the aura of supernatural bliss that surrounds this archipelago of 104 islands.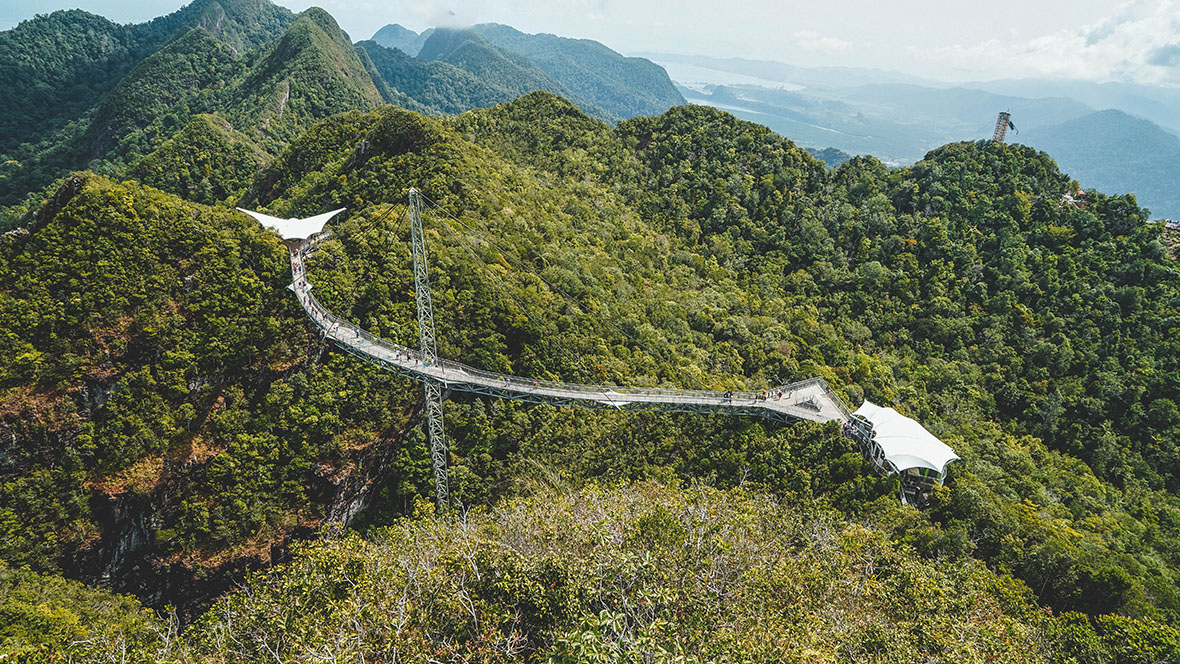 Langkawi meets the advanced requirements of a tropical paradise so effortlessly that its powder-soft sands, crystalline water, and pristine rainforest are almost cliches in themselves. Its main island, the eponymous Pulau Langkawi, is home to resorts such as Four Seasons Resort Langkawi, Ritz Carlton Langkawi, the Datai Langkawi and more. And its main beach, Pantai Cenang, is justifiably famous for its dazzling white beach and lively restaurant and nightlife scene.
Yet the scores of tourists who come here for all the paradisiacal attributes, and golf courses and indigenous cuisine are a relatively recent phenomenon. For hundreds of years, up until the end of the last century, Langkawi lay practically abandoned — even by Malays. The negligence was due to a miscarriage of justice that carried long-lasting consequences.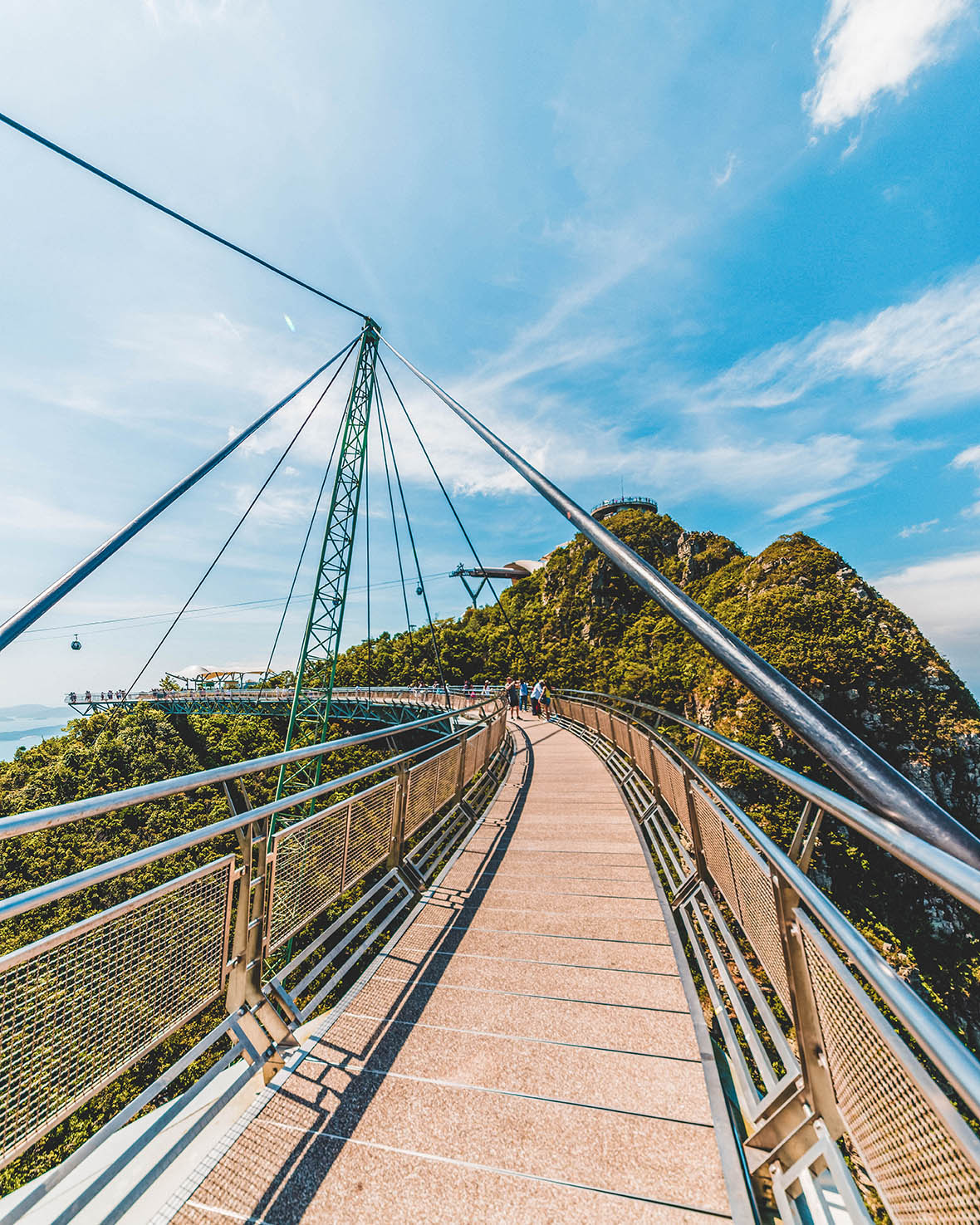 Legend has it that a beautiful girl called Mahsuri, married to a warrior known as Wan Darus, had lived in Langkawi towards the end of the 18th Century. It was the time of the Burmese-Siamese wars and Langkawi was, at that time, under Siamese (Thai) control. Called into action, Wan Darus left to fight the Burmese. Sometime later a handsome traveler named Deraman arrived in Langkawi and was offered shelter by Mahsuri.
Their jealousy piqued by Deraman's looks and Mahsuri's not inconsiderable visual qualities, neighbors turned on her and began concocting tales of her infidelity. One day, they attacked her in a rice field, and she died from her injuries. As she breathed her last, she cursed Langkawi to seven generations of bad luck.
Whether the entirety of the legend is true is unknown. Locals, however, certainly place significant weight on the story — citing decades of failed crops and numerous invasions by the Siamese as evidence. Indeed, it was only during the 1980s and the passing of the seventh generation, that Langkawi began to prosper. Coincidental? Maybe.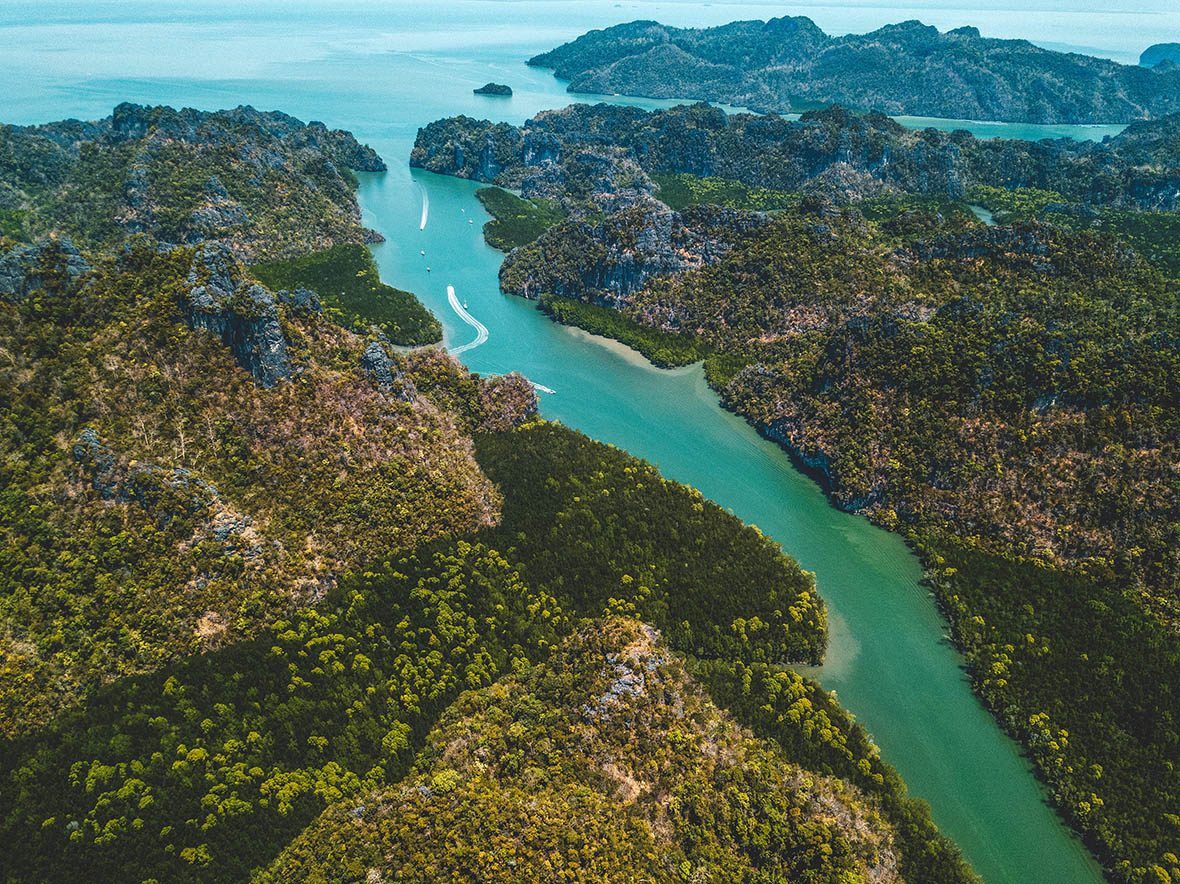 These days, Langkawi is one of Malaysia's premier chunks of tropical real estate. Tourists started flooding in back in 1987 when it was granted tax-free status.
Since then, the archipelago (official title Langkawi Permata Kedah; 'Langkawi the Jewel of Kedah' following a name change endorsed by the Sultan of Kedah, the Malaysian state of which Langkawi is part) has gone from strength to strength.
Langkawi is unique among island destinations off peninsular Malaysia in that its tax-free status means that alcohol is very reasonably priced. The Muslim locals are relaxed and tolerant making it easier let your hair down (within reason) than in destinations where religious strictures are more pronounced.
Befitting one of Malaysia's main tourist islands, there's plenty in the way of activities to keep you occupied in Langkawi's popular areas.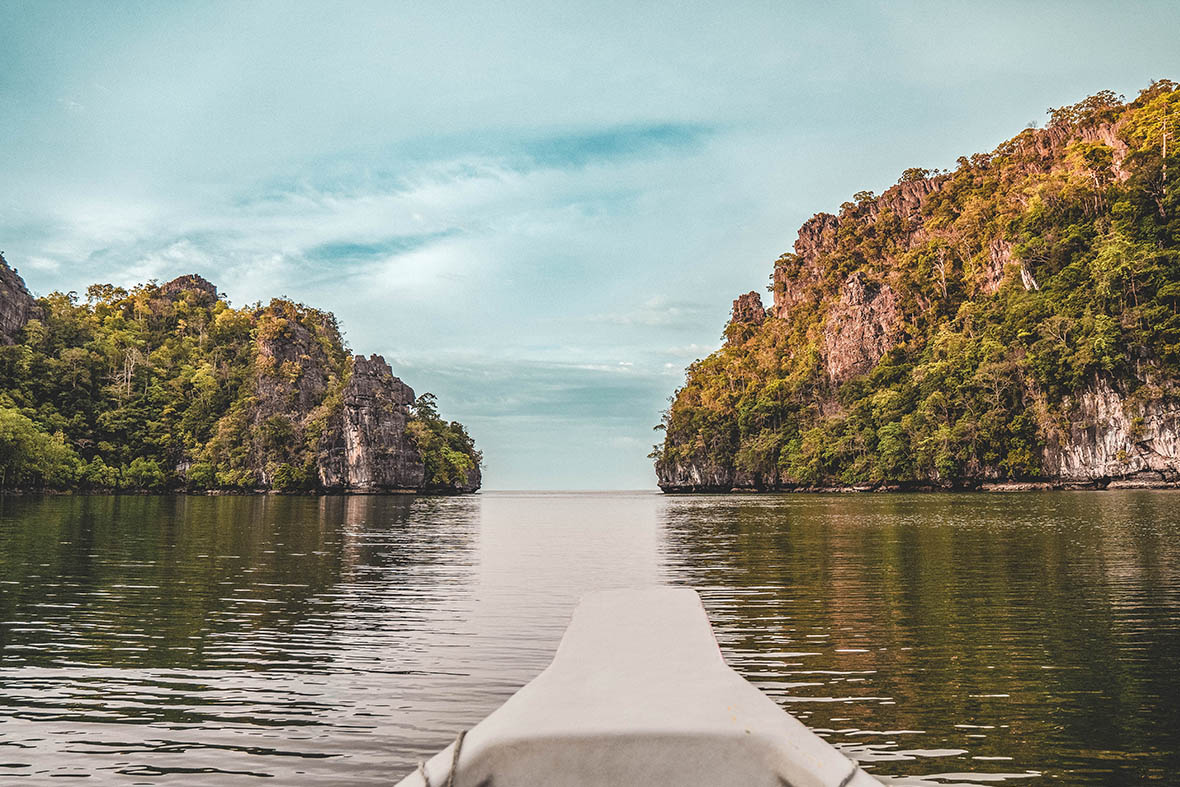 The Panorama Langkawi Cable Car that extends the length of the Machincang range behind Pantai Cenang offers outstanding views of the island's verdant scenery and undeniably gorgeous seascapes. From the Top Station of the cable car route, visitors can access the SkyBridge, a suspended structure built on top of the Machinchang mountain that swings thrillingly above the rainforest canopy.
Other big-hitting draws include Gunung Raya, at 881 meters the tallest mountain in Langkawi. The mountain is steeped in legend — it is the petrified form of a giant named Mat Raya — and makes for a challenging hike. For those who prefer to expend less energy the summit is also accessible by vehicle.
Although it is easy and acceptable to content yourself with Langkawi's most obvious tourist attributes, the best places in which to rest, retreat and relax can be found by those who like to scratch beneath the surface.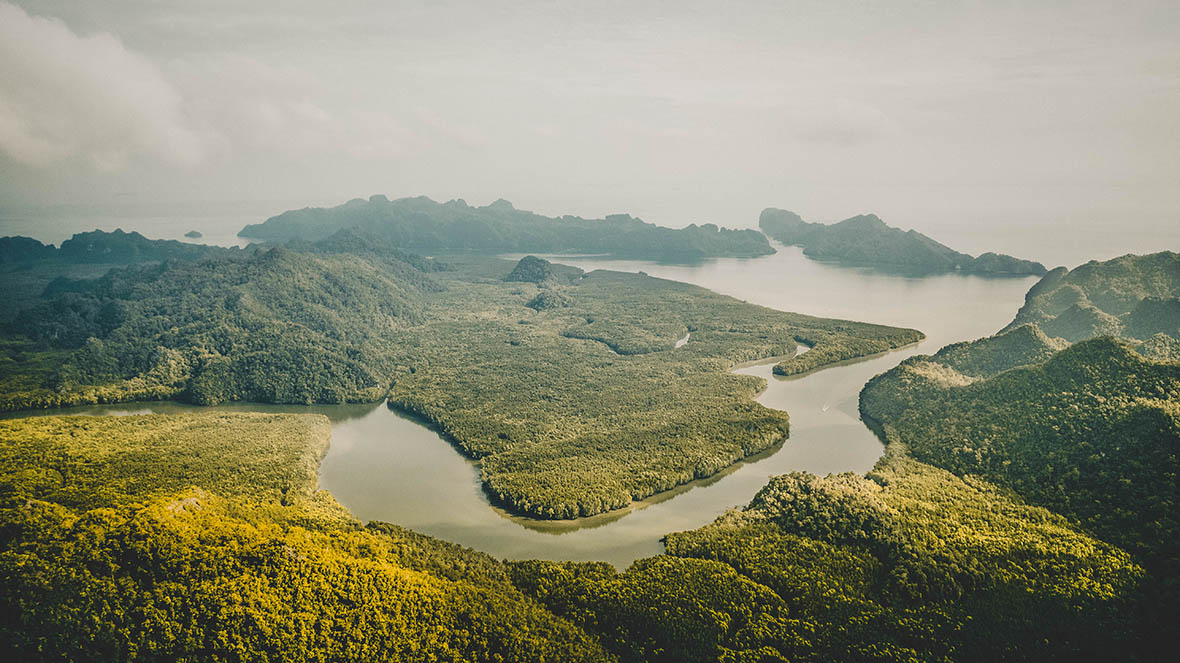 An obvious way to experience the less charted side of the archipelago is to embark on an island-hopping tour. Despite its fame as a destination, just two (Pulau Langkawi and Pulau Tuba) of Langkawi's 104 islands are inhabited. The remainder of the archipelago's paradisiacal chunks of rainforest-swathed land remains in pristine condition. Langkawi was declared a Geopark by UNESCO back in 2007, ensuring that its many jewels will remain untarnished.
Day tours of the islands generally involve similar itineraries. These usually encompass Pulau Dayang Bunting (Island of the Pregnant Maiden) with its freshwater Pregnant Maiden Lake. Unsurprisingly, this idyllic spot has a legend attached to it. In this case, a fairy princess is said to have blessed the water with qualities of fertility, and childless local women flock to this picturesque spot to bathe in the hope of conceiving.
Other common stops include Pulau Singa Besar, an untouched gem known for tremendous eagle-spotting opportunities. And Pulau Beras Basah. The last-named destination is generally the final jumping-off point on island-hopping tours. It is famed for its pristine sandy beaches and the snorkeling possibilities in its clear, shallow waters. You may even be joined by a school of 40-50 dolphins who regularly make this their Langkawi base.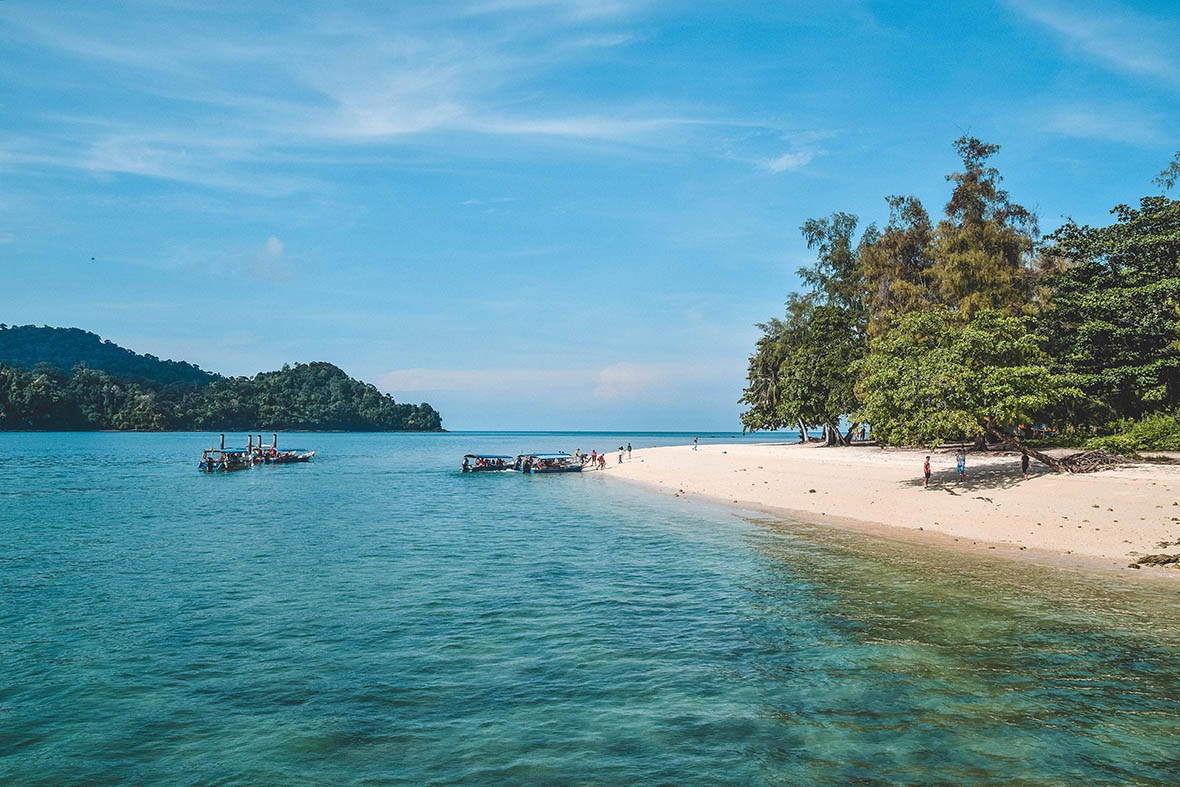 Back in Pulau Langkawi itself, myths and legends attach themselves to several natural attractions. Telaga Tujuh Waterfalls — a series of seven natural pools — is believed to be a favored bathing spot for fairies who come down from the mountains to frolic. Getting to the pools requires an arduous ascent of around 300, often slippery, stone steps. However, the exertion is paid back in kind. Do as the supernatural do and immerse yourself in the pools or move between them using smoothed-out rocks as natural water slides.
Of course, if you feel like doing very little, Langkawi can be as laid back as you'd like. Facilities such as Alun Alun Spa or Ishan Malaysian Spa are perfect for pampering. Or you can enjoy a leisurely round of golf at world-class layouts such as 99 East Golf Club and (particularly) The Els Club Teluk Datai, regularly rated one of Malaysia's best.
Another mellow activity is piloting a motorbike and setting out to some of the island's less charted nooks and crannies. One of the best rides takes you through dense jungle and traditional Malay kampung villages to Tanjung Rhu beach in the far north of Pulau Langkawi. There's little in the way of entertainment at this picture-perfect stretch of sand. However, roadside stands do a brisk trade in fresh coconuts. Time your arrival with the sunset, watch the sky turn several hues of red behind the rocky limestone outcrops offshore, and reflect on how Langkawi fairy tales tend to have a happy ending.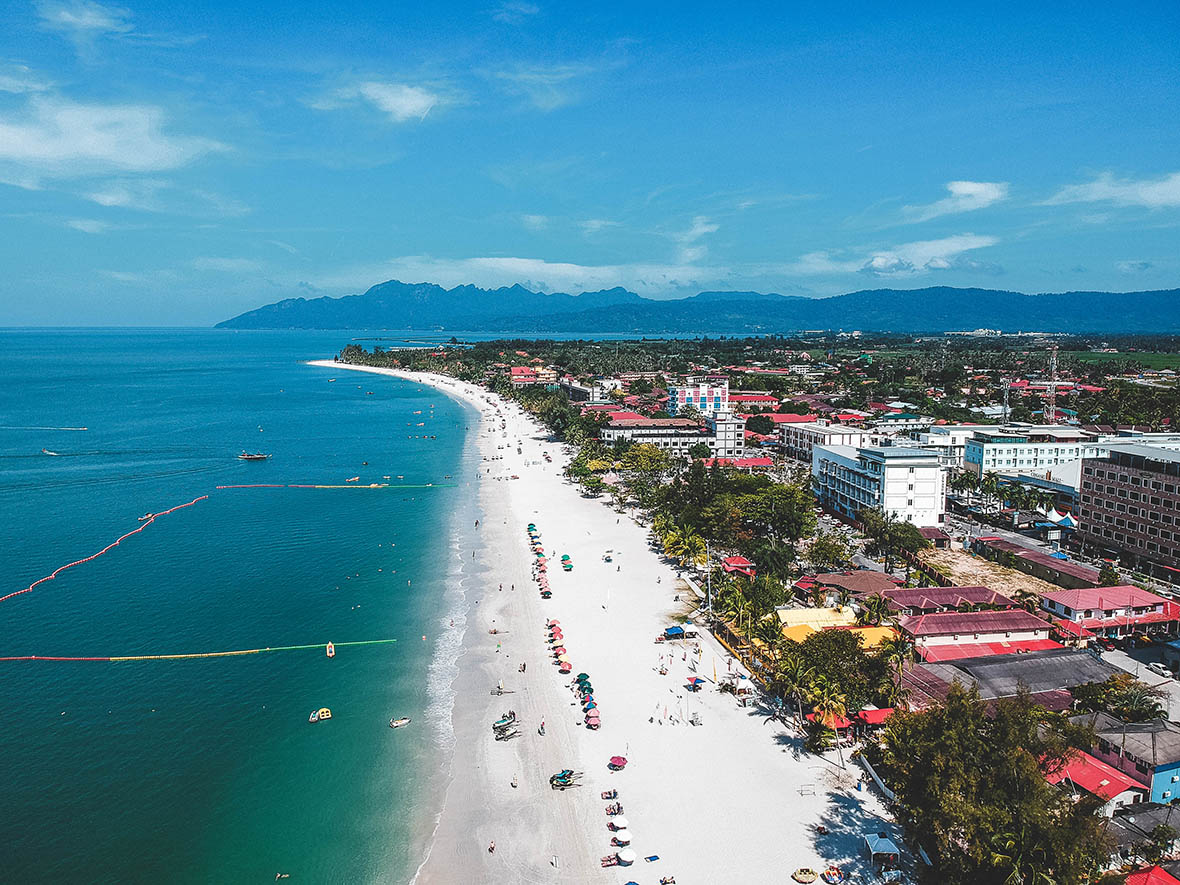 BEACHES TO DIE FOR
Pantai Cenang – Although it is the most developed beach in Langkawi, Pantai Cenang is far from spoiled. White sand, crystal clear waters, and verdant coconut palms help preserve its appeal.
Pantai Kok – The beach at Pantai Kok is excellent, but its proximity to some of Langkawi's best tourist attractions gives it an edge. Nearby you'll find Telaga Harbour Park, a yachting marina with a string of shops, bars, and restaurants.
Tanjung Rhu – One of Malaysia's most beautiful beaches, Tanjung Rhu is possibly the most picture-perfect stretch of sand in Langkawi. Thick stands of casuarinas back the beach. And limestone crags augment the eye candy offshore.